15 Best Restaurants in Coral Springs, FL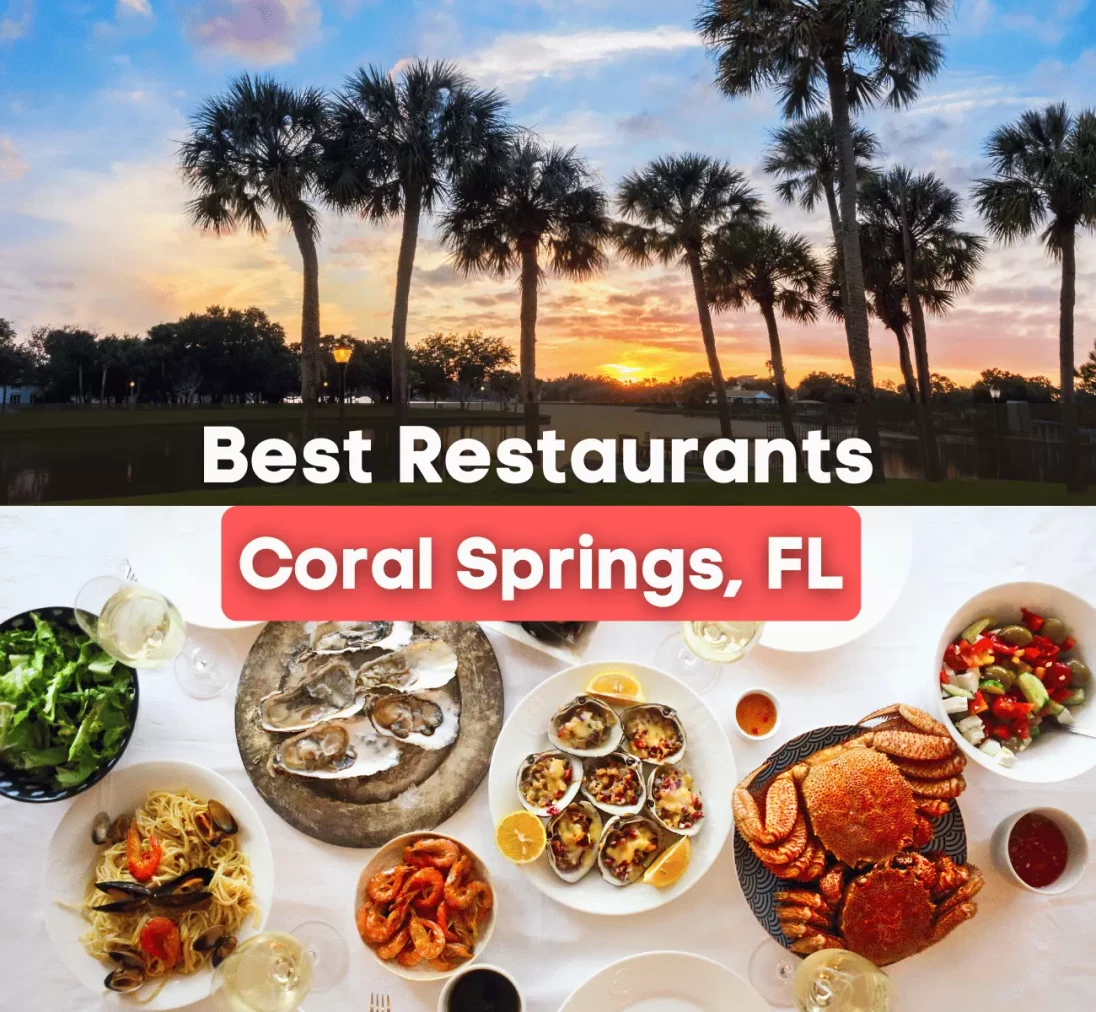 Best Places to Eat in Coral Springs
Are you looking for places to eat with your family and friends in Coral Springs? We have the top fifteen restaurants in Coral Springs right here, whether you are moving to the area or are just visiting!
Coral Springs, FL, is a beautiful place with a small-town feel. Home to some of the best restaurants within city limits, Coral Springs, has only been around for nearly six decades and is still growing! Even though it is a growing city, businesses realize how beneficial this town is and are moving their establishments to Coral Springs. Coral Springs is also just a short drive to Miami and Fort Lauderdale, which have some fantastic restaurants to eat at and experience.
Whether you are a food who wants to explore unique restaurants and options or enjoy finding a well-worth-it restaurant to go to for date night or a family night out, you will be satisfied with the restaurants that Coral Springs has to offer to its locals and visitors! If you are moving to Coral Springs, you will quickly discover that there is always a new restaurant to try.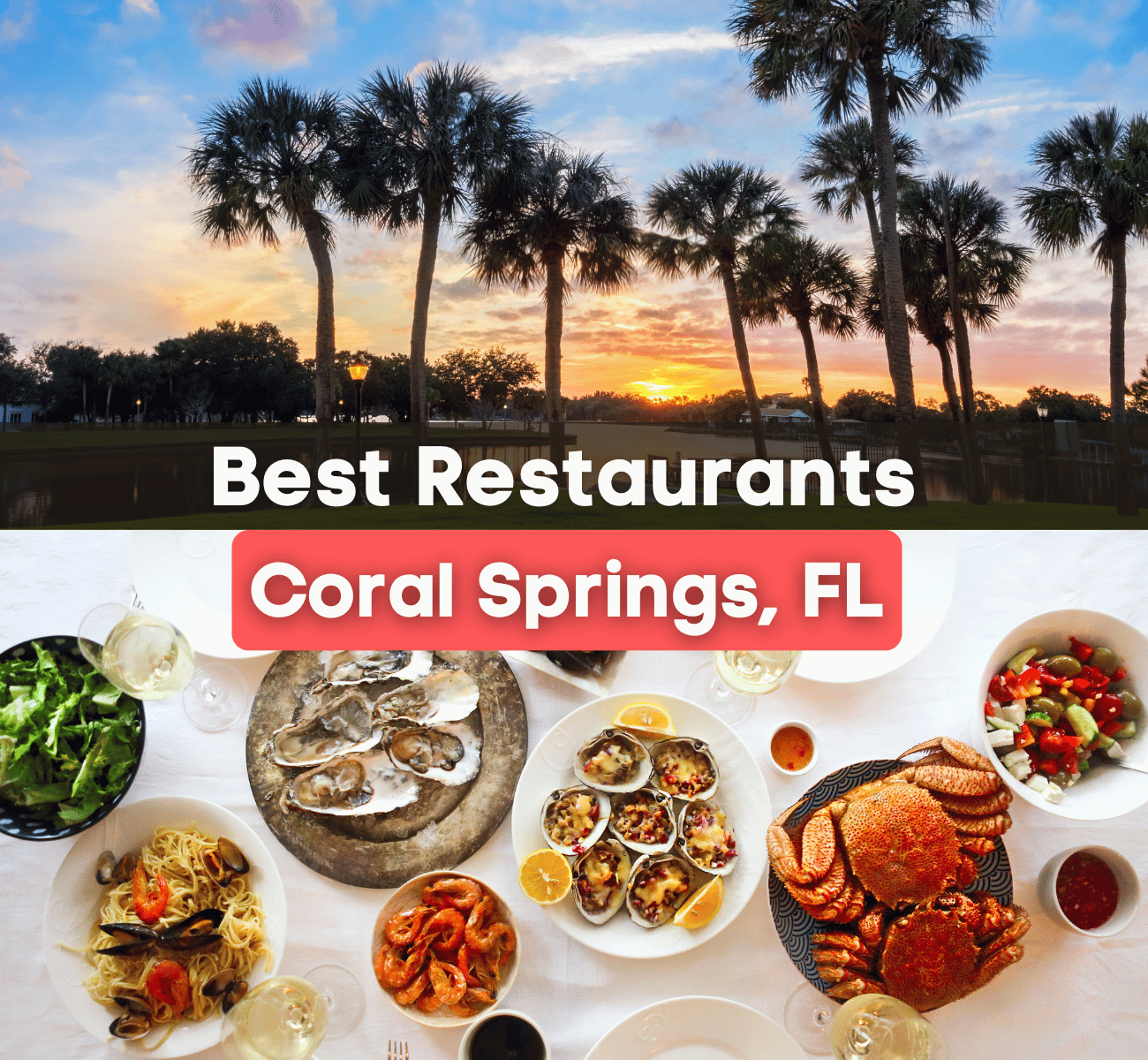 Keep reading to learn about Coral Springs's top fifteen places to eat!
Runyon's
Runyon's has brought authentic steak and seafood to Coral Springs for 38 years! This steakhouse came to life in 1984 and has been thriving ever since! Enjoy a night out with your significant other, friends, or family, and enjoy some fresh meals!
Grab a small plate to share from Lemon Garbanzo Hummus, Shrimp Cocktail, Crab Cocktail, Ahi Tuna Poke, and more! Runyon's has various salads that are all made with fresh ingredients. Then we move on to the good stuff, steak and fresh seafood! Enjoy your meal and dining experience with a handmade cocktail to sip on throughout the night. 
El Mariachi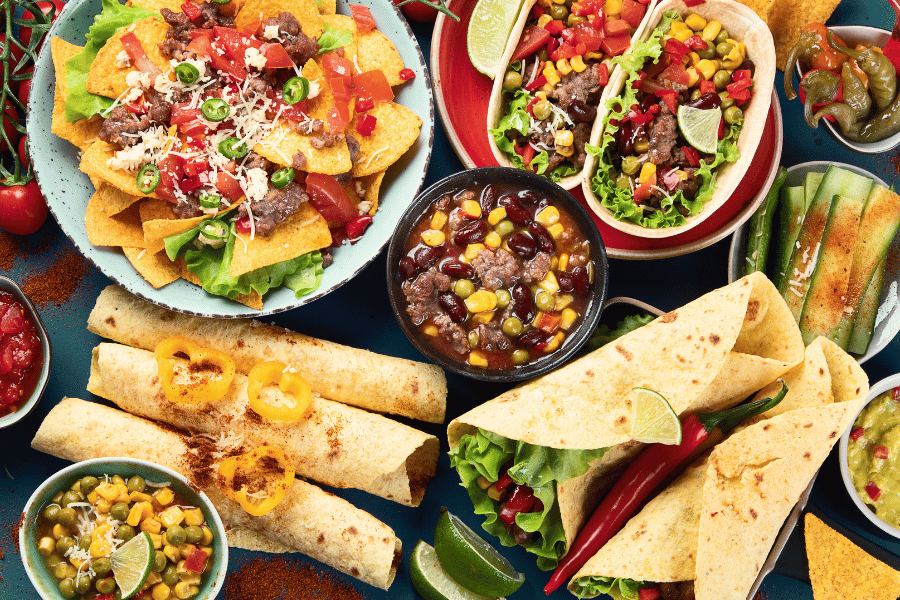 Who doesn't love a restaurant that lives by the saying "Family, Food, and Fun"? El Mariachi is just those things! This establishment is a family-owned and operated restaurant that has been in business since 1993. The owners started their journey with a small location in Coral Springs and have blossomed ever since! El Mariachi now has two locations in Coral Springs to serve their locals their favorite Spanish - Mexican dishes.
El Mariachi prides itself on its dishes' authentic flavors and fresh ingredients. You can only enjoy a meal at this restaurant if you feel the whole experience and try their handmade margaritas! 
The Cook and The Cork
This restaurant has a unique story that will make you truly appreciate the hard work behind these meals. For seventeen years, the company Parkland Chef Catering has been catering high-end events. After locals raved about how delicious these chefs and their food were, they decided to form a physical location so everyone could enjoy a great meal.
The menu that you will find at The Cook and The Cork is classified as New American. The chefs have infused global flavors using modern techniques and traditional arts to produce the best seafood and meats in town! 
This restaurant is a must-try if you are in the Coral Springs area. You will be satisfied! 
Coral Springs Diner
Are you looking for a place that serves breakfast ALL DAY that isn't McDonald's? Look no further; we have found the spot for you! Coral Springs Diner is known for the fact that they serve their breakfast menu all day, every day. Enjoy an omelet, eggs, pancakes, french toast, waffles, and breakfast specials at all-day hours!
Coral Springs Diner also serves delicious sandwiches, burgers, clubs, wraps, greek specials, and so much more! Anything you are craving, Coral Springs Diner has it ready for you! 
Bravo Peruvian Kitchen
You will find traditional, authentic Peruvian cuisine and refreshing pisco cocktails at Bravo Peruvian Kitchen! For centuries, Peruvian cuisine has been inspired by other cultures worldwide, like Europe, Japan, China, and Africa. The chefs at Bravo have worked all of these flavors and authenticity into their dishes.
Bravo Peruvian Kitchen prides itself on being Peru's Most Treasured dishes made with authentic and fresh ingredients and a modern spirit that is fun, welcoming, and unforgettable. You will leave Bravo wanting more; we can promise you that!
THE NAMU
THE NAMU is a Korean Japanese kitchen that has a mouth-watering menu! This restaurant is perfect if you want an authentic Asian dinner. They serve dumplings, spring rolls, Tteokboki, Kimchi Tofu, Korean Fried Chicken, Bibimbap, Tofu Soup, a variety of Ramen, Stir-Fried Udon, and so much more!
If that doesn't make your mouth water, I don't know what will! Come by and give THE NAMU a taste to experience what this restaurant has to offer fully.
Tap 42 Craft Kitchen & Bar
Tap 42 is such a loved establishment that they have grown their business throughout nine cities in Florida, with a tenth one on the way! This kitchen and bar offer a lively rustic feel, delicious, unique dishes, and incredible drinks! 
You can start your evening off with one of the starters! They offer an Asian Calamari Tower, Truffle Street Corn Guacamole, Shrimp Cocktail, Lettuce Wraps, and more! Then you can go into various salads, burgers, sandwiches, and entrees! Some favorite local entrees are the Grilled Salmon Zen Bowl, Baby Back Ribs, BBQ Chicken, Fresh Mahi Mahi, and the Rainbow Sushi Bowl.
At every Tap 42 location, they have daily specials that you can enjoy! Monday-Friday, between four and seven, you can enjoy the happy hour specials for drinks! Monday specials are half-off burgers, Wednesday specials are half-priced wine ALL day, and Thursday, they have a special for ladies only!
Remember the bottomless brunch on Saturday and Sunday!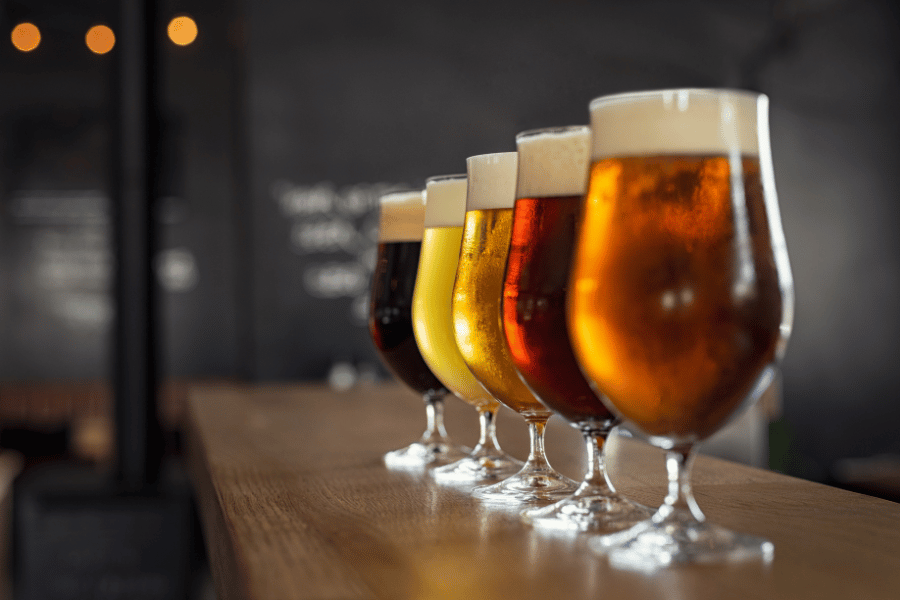 Big Bear Brewing Company
Big Bear Brewing is the place for you if you want an excellent brewery to relax at and enjoy a delicious meal! Big Bear Brewing Co. was founded in 1997 and has thrived. They serve freshly brewed beer with quality and creative food in a friendly environment. Big Bear prides itself on its strong foundation within the Coral Springs community.
Big Bear Brewing Co. provides outstanding service and high-quality food. They are committed to sourcing the highest quality ingredients at the peak of their seasons. The soups, salad dressing, desserts, and sauces are all homemade daily! Once you walk through the doors at Big Bear Brewing Company, you will want to stay!
Bonefish Mac's Sports Grille
Bonefish Mac's Sports Grille is a fan favorite and has four locations! You can find this sports bar in Coral Springs, Lighthouse Point, Wellington, and Port St Lucie. This menu offers so much food and significant portions as well! You will come hungry and leave with a meal for the next day!
If you look at what the locals say about this restaurant, this will be at the top of your must-try restaurant list! The locals love the service and, of course, the food and drinks, no matter which location you choose to visit!
Tavolino Della Notte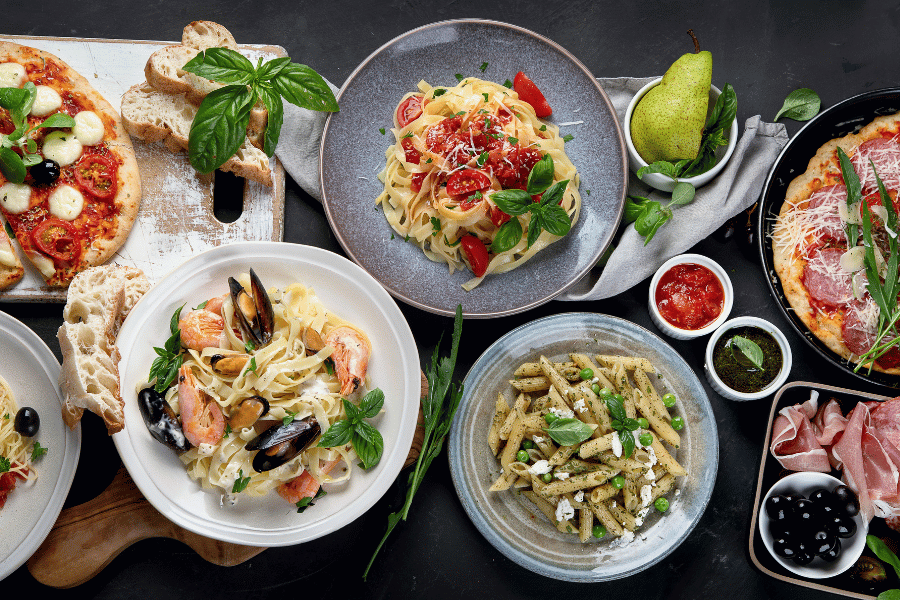 If you are in the Coral Springs area and are looking for a go-to restaurant for Italian Cuisine, Tavolino Della Notte is the place to go! This establishment welcomes local diners with a menu and atmosphere guaranteed to exceed your expectations!
The unique layout of the venue offers two different atmospheres throughout. You have the restaurant side that provides a warm, welcoming fine dining experience with an ever-changing menu. Then you have the longue, which gives an upbeat and trendy happy hour followed by live music performances from Thursday through Saturday.
Hellenic Republic
This authentic greek restaurant is a must-try for sure! The Hellenic Republic is a close-knit family business that will not disappoint you! Come to this location and try their most popular items! The first one is the Chicken Souvlaki Pita, made with marinated chicken thighs on a grilled pita with tzatziki, tomatoes, and house-pickled onions and served with your choice of side!
Other featured items on the menu that all the locals rave about are the Greek Burger and the Gyro Pita! Please only leave the Hellenic Republic after trying their dip sampler. If you are new to greek cuisine, this dish is something everyone should try. You can choose up to 3 different dips to enjoy with their homemade pita chips, which are all amazing!
Red Ginger
Red Ginger is a new-generation Asian restaurant that focuses on its customers! This is the perfect place to wine and dine and be dazzled by the taste of exquisite and delectable Chinese dishes. Each meal has been masterfully prepared! Everything from the appetizers to the sushi bar items is created with perfection. While you are at Red Ginger, check out its lounge! 
The lounge is a perfect spot to kick back and unwind with refreshing cocktails from its bar. Whichever scenery or atmosphere you are looking for, Red Ginger has it all! Red Ginger prides itself on its casual dining and moderately affordable prices. The menu is extensive, and there is something for everyone, so don't worry!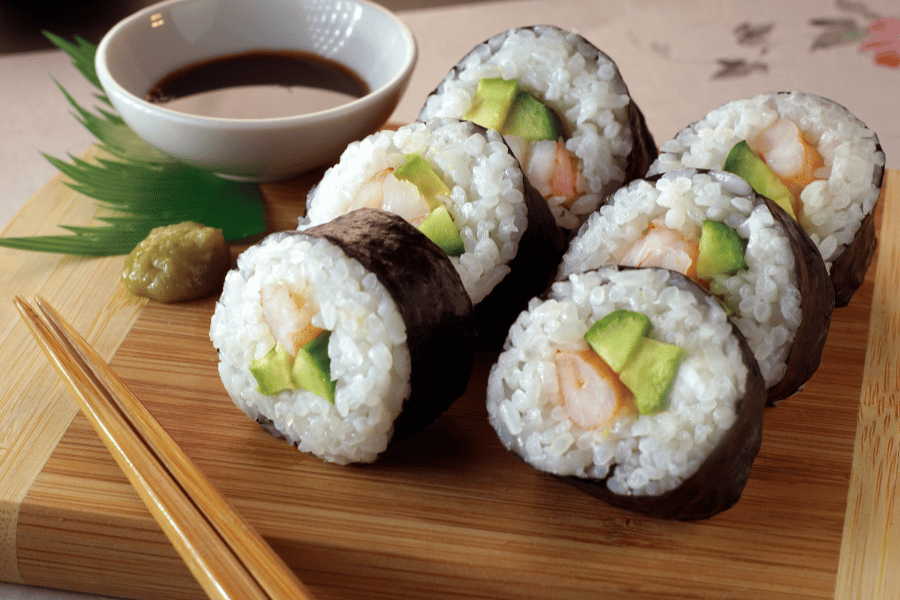 Miller's Ale House
Miller's Ale House has been around since 1988. Their first location opened in Jupiter, FL, and has been a local favorite ever since. Miller's Ale House is a sports-themed casual dining restaurant with 90-plus locations in ten states! 
Who doesn't love some good wings and fresh cold beer?! Miller's Ale House has it all for you right around the corner in Coral Springs. They are known for their famous buttermilk, hand-breaded boneless chicken Zingers tossed in your choice of sauce! They also serve a variety of entrees, burgers, salads, sandwiches, and weekday lunch specials. 
Miller's Ale House prides itself on its large portions, great prices, warm service, and delicious shareable appetizers!!
Medellin Restaurant
As soon as you walk in the door of Medellin, you will feel the colorful, contemporary atmosphere offering traditional Columbian cuisine! It is only sometimes that you run into a restaurant that serves actual authentic Columbian dishes! 
Stop by Medellin and enjoy some of these signature menu items! Homemade Stews, Liver with Onions, Grilled Chicken in Honey Lemon Sauce, New York Steak, Paisa Bowl, Creole Steak on Horseback, and so much more! This restaurant is truly unique and should be tried by everyone. You will leave wanting to go back for more!
Pizza Time Italian
Seriously, who doesn't LOVE pizza?! True authentic homemade pizza, to be exact. At Pizza Time, as soon as you walk in the doors, you feel the romance of an Italian kitchen right in the heart of Coral Springs. Pizza Time has been in the same spot since 1979 and has been a fan favorite ever since. This establishment has won awards and honors for the best pizza in Coral Springs year after year.
Pizza Time offers the freshest ingredients in all of its dishes. Pizza Time is there for you if you want to go out on a date night, with your family, or with a group as large as 90 people in a private room at the restaurant! Pizza Time can accommodate it all!
Best Restaurants in Coral Springs - Final Thoughts
Finding delightful restaurants can be difficult, no matter what city or town you are moving to or already living in. It is a lot of work to look up restaurants and what people say about them. That is why we are here to lay out the fifteen best restaurants Coral Springs locals are raving about!
We listed many restaurants that are a must-try, but there are many more! Coral Springs is home to so many unique, family ran restaurants. Our list would've been way too long if we listed off every single one!
Whether you are thinking of moving to Coral Springs or just visiting, check out these places to eat! If you, or anyone you know, are planning on moving to the Coral Springs area, contact us now so we can connect you with a Real Estate specialist! 
Check out our other local area guides, including the best neighborhoods in Coral Springs, moving to Florida, moving to Miami, moving to Boca Raton, and moving to Fort Lauderdale! 

Find your new home
Search real estate and homes for sale