10 Things To Know BEFORE Moving To Coral Springs, FL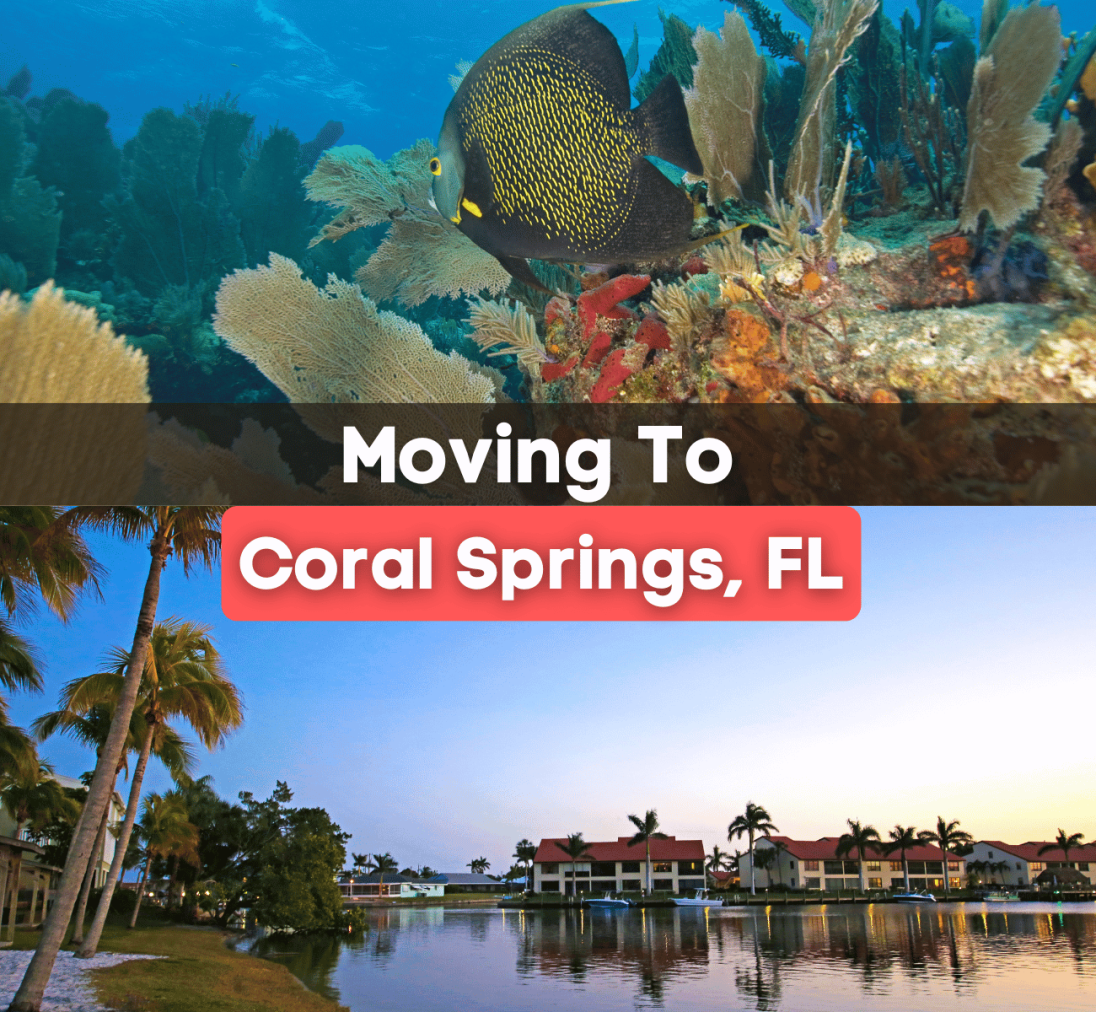 Living in Coral Springs
Are you considering living in Coral Springs, Florida? Here are ten things you should know before moving to Coral Springs!
Coral Springs is a city that is located northwest of Fort Lauderdale, Pompano Beach, and Miami. It was founded in 1963. This small-town feel city has only been around for about 50 years and has already blossomed into a beautiful city! Coral Springs is known for its family atmosphere, thriving businesses, advanced recreational facilities, and some of the top-rated schools.
Coral Springs has been known to be one of the fastest-growing cities, with almost 150,000 residents. It is fast growing mainly because of its perfect location near the biggest cities in Florida! Living in Coral Springs offers residents an urban, suburban feel surrounded by shops, parks, and lots of food! If you are looking to move to a city with an abundance of things to do and pleasant weather, Coral Springs is your place!
Moving to a new town can get overwhelming at times. It's hard to determine if a particular city will be suitable for the lifestyle you want for yourself. This guide discusses the most important things to consider when moving to a new city!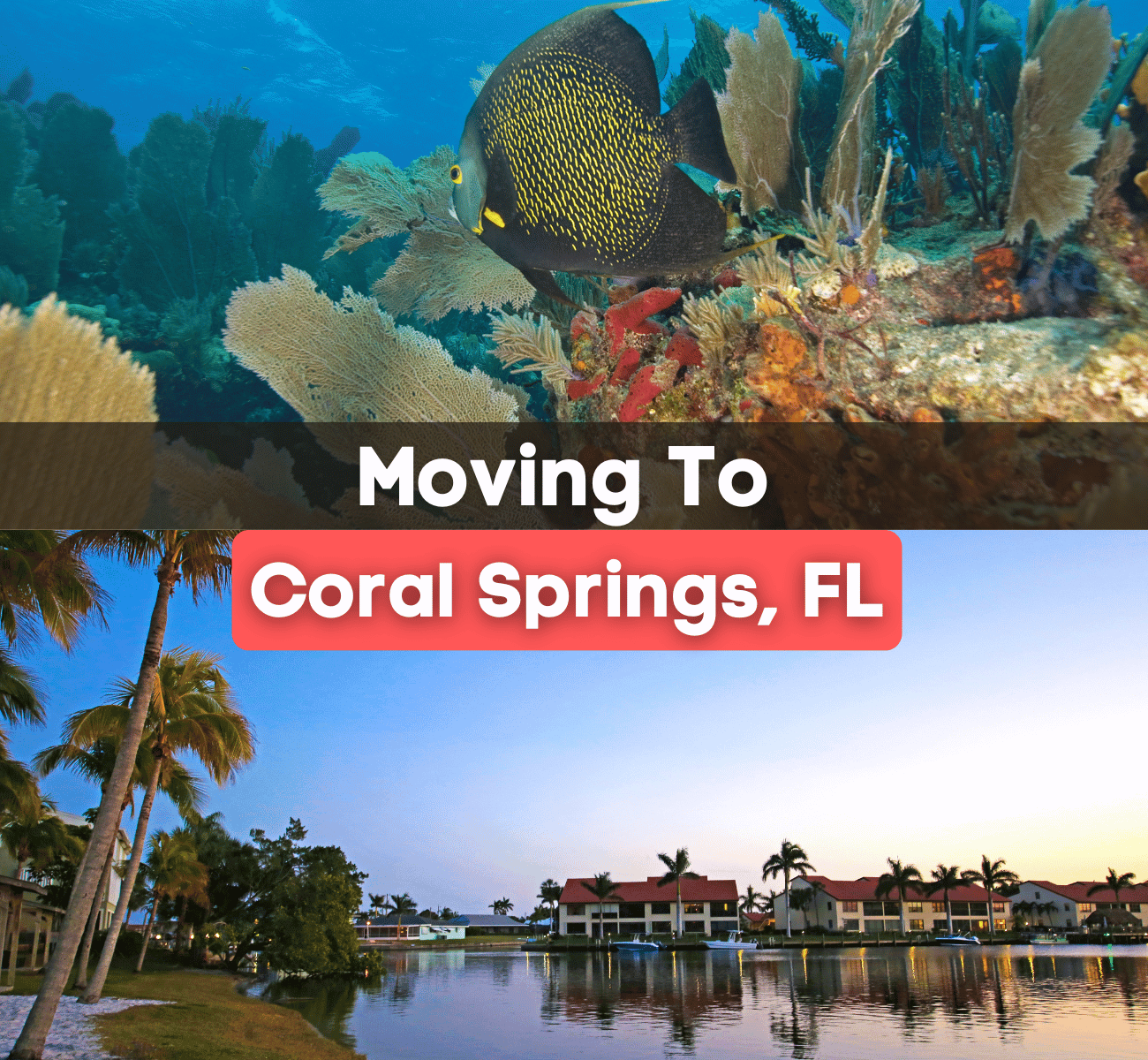 Keep reading to learn more about why people are flocking to Coral Springs!
Cost of Living
Coral Springs, Florida, tends to be on the more expensive side but also affordable compared to its neighboring cities. The cost of living is 17 percent higher than the national average, and the housing prices are 48 percent higher than the national average.
The median household income in Coral Springs is $77,360, which is 38 percent more than the state. The income for an individual is $36,243, which is 16 percent more than that of the state. However, Flordia is a tax-friendly state with a low cost of living for some purchases due to taxes being excluded.
On the other hand, since Flordia has one of the highest state-wide average temperatures during the summer months, the cost of living will be higher than the average due to energy costs. Location plays a massive role in determining the cost of living in a place, and living somewhere very hot or even very cold can make the numbers higher than usual.
| | | |
| --- | --- | --- |
| Category | Coral Springs | US Average |
| Mortgage | $1,657.29 | $1,196.14 |
| Gas | $2.15 | $2.12 |
| Doctor Visit | $100.82 | $115.79 |
| Milk | $3.02 | $2.03 |
Source: Salary.com
Housing Market
The most significant factor when moving is going to be where you are going to live. The housing market in Coral Springs is currently neutral. A neutral market is a good sign considering the market was a seller's market a year ago. As more people move to Coral Springs, the housing market can keep up with all the newcomers!
The median sold price for a home in Coral Springs is roughly $531,555, about $263 per sqft. This has been an 18% increase since last year. Even though the housing market of Coral Springs is a little expensive, you always need to take into account what you receive in return for living in this city. Other cities around Coral Springs have had a higher spike in their home prices!
As of November of this year, there are currently 271 homes for sale in the area. Most of these homes have two bedrooms, three bedrooms, or four bedrooms. You can get a good deal if you consider buying a home in Coral Springs! Over 60% of homes were sold for below the asking price, and only 20% were sold for over the asking price.
Overall, this is a competitive housing market. You may get a good deal, but homes are still being sold quickly. 66% of homes in Coral Springs only sit on the need for a little less than 30 days. It is scarce to see a home sit on the market for more than 60 days in this city. If you decide to purchase a home, you need to move quickly.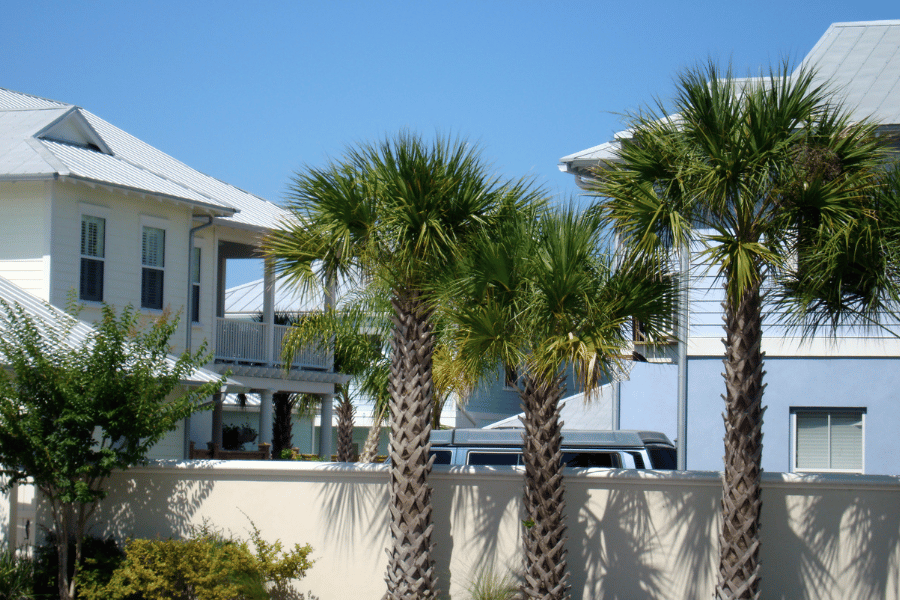 Job Market
As mentioned above, hundreds of people are more to Coral Springs daily! It is a fast-growing city. When moving, another significant factor to think about is a career. The job market in Coral Springs has grown by 1.9% since 2021. This is an excellent sign for people moving to the area and looking for a job. Their unemployment rate is less than the national average, so you will find a job to support yourself and your family.
The average income for a resident in Coral Springs is $30,282 a year. This is higher than the country average of $28,555 a year.
Some major employers in Coral Springs are Fiserv, Broward Health, Coral Springs Auto Mall, ABB Optical, and more! This city is full of a variety of jobs to choose from. Coral Springs is known for their job opportunities in pharmaceutical and life science, logistics, emerging technology, and more!
Education
Coral Springs is known for its excellent education system. It is part of the Broward County Public School system, the 6th largest school district in the nation and the 2nd most significant in the state. BCPS is the first fully accredited school system since 1962. This school system consists of 240 schools, centers, and technical colleges. They also have 90 charter schools within BCPS.
Coral Springs has three high schools, four middle schools, and 12 elementary schools in city limits.
Here are some of the top-rated schools in the Coral Springs city limits.
Must-Try Restaurants
Who doesn't love some good food and drinks?! If you are moving to Coral Springs or living in the city and need to be aware of the beautiful restaurants right next door, here is a list of some must-try restaurants in Coral Springs, FL.
Runyon's: Runyon's has been an established restaurant since 1984. They serve steak and seafood! Runyon's unique because it is a piano bar. You can hold events at this restaurant for any celebration! Stop by, eat a tender steak, and enjoy a hand-crafted cocktail on the patio!
El Mariachi Restaurant: The town's favorite Mexican and Spanish restaurant. Mariachi has been around since 1993 and has served delicious food ever since! You can't forget to enjoy a tasty margarita while visiting El Mariachi.
The Cook and The Cork: Visit this location for a memorable night of good wine and food! The Cook and The Cork was created after the business blossomed for 17 years doing catering and corporate events. In 2014 the owners decided to open up an official restaurant! Everything you find in this kitchen is made from scratch and is full of New modern American flavors!
These are just a few local favorites, but there are many more out there that are must-tries!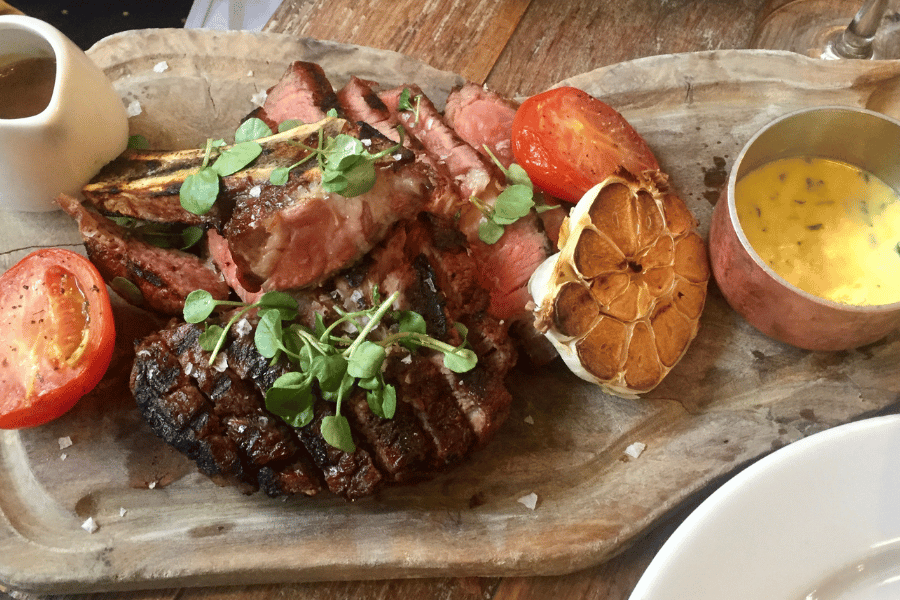 Family-Friendly Activities
If you are looking for fun activities with your family and friends or even relaxing getaways to enjoy on your own, Coral Springs is the place for you! Here is a list of family-friendly festivities within the city.
Weather
As we all know, Florida is known for its warm weather. People tend to move to Florida specifically for the climate or to escape the cold weather. In Coral Springs, the summers are usually the most extended season. They are long, hot, and tend to be wet because of all the rain Florida gets. The temperature varies between 59º and 90º at all times of the year.
One thing most people need to realize about Florida's weather is the humidity. The rain in the warmest months of the year can be highly muggy outside. Things are typically always wet to the touch because of the amount of moisture in the air.
Despite the humidity factors, Florida has the perfect weather to enjoy a walk around your neighborhood, a pool day, and even a trip to the beach!
Sports
Since Coral Springs is near big cities like Miami and Fort Lauderdale, living in Coral Springs gives you immediate access to some professional sports teams!
The Florida Panthers are one of those teams. The Florida Panthers are a professional ice hockey team (NHL) located in the Miami metro area and is a member of the Atlantic Division. The Florida Panthers were initially situated at their Miami location in 1998 and have since planned to move their home arena to Ft. Lauderdale.
Next, we have the Miami Dolphins. The Miami Dolphins are an NFL team located in Miami which is only 20 minutes from Coral Springs! This team has been around since 1970. The Miami Dolphins have won 2 super bowls in their lifetime! Who doesn't love watching football and drinking good beer on a Sunday?!
Now let's talk about the more popular football, Inter Miami CF. Inter Miami is an American professional soccer team based in the Miami metro area. This sports team is newer to the site. Inter Miami was established in 2018 and joined Major League Soccer in 2020. They are still fresh to the league but have a super-talented team!
Other sports in the area are worth rooting for, like Florida Launch Lacrosse!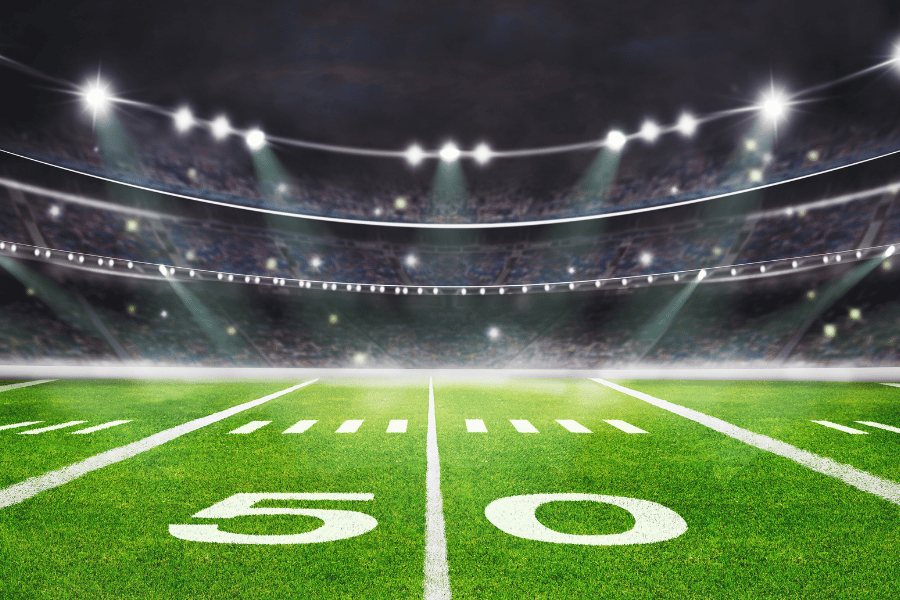 Crime Rate
Coral Springs, Florida, is generally a safe city to live in. Those who live there say that the northern part of the city is safer than the southern side. The rate of crime in Coral Springs is 16 per 1,000 residents. Your chances of being a victim of crime in North Coral Springs is as low as 1 in 110!
Some of the safest neighborhoods in Coral Springs are Cypress Glen, Oakwood, Turtle Run, and Westchester. Even though these neighborhoods have been ranked as the safest, other areas are still safe! Although to be fully secure, always be aware of your surroundings and invest in security to protect yourself and your home!
| | | | |
| --- | --- | --- | --- |
|   | Violent Crime | Property Crime | Total Crime |
| Number of Crimes | 164 | 1,664 | 1,828 |
| Crime Rate (per 1,000 residents) | 1.22 | 12.38 | 13.60 |
History of Coral Springs
Coral Springs has a unique story behind it. Fifty-seven years ago, the land where Coral Springs sits used to be a green bean farm and cattle field. It is founded by Ft. Lauderdale builders James Hunt and Joe Taravella. They are with Coral Ridge Properties, which envisioned creating a city from the ground up! Fifty-five years later, these men were successful in making their city. Coral Springs is now one of the fastest-growing cities!
The one site that has been preserved from Coral Springs' history is the Covered Bridge. This bridge is the only place you can visit today in the town that has been held to look precisely as it did in 1964. This bridge was designed as a sales technique. They planned for this bridge to be a landmark that demonstrated the future style of the city.
The bridge was built by Lewie Mullins, George Porter, and other Coral Ridge Properties employees. It is a 40-foot bridge that was originally painted red. They chose this design to convey a sense of the Old South! Stop by and see where the history of Coral Springs began nearly six decades ago!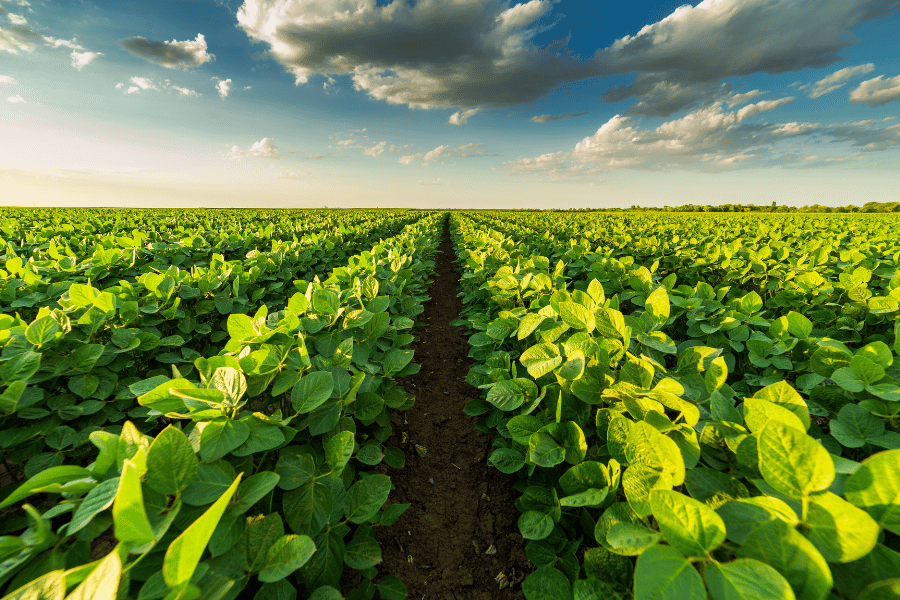 Living In Coral Springs - Final Thoughts
If you plan to move to the Miami metro area, we highly suggest Coral Springs. It is smaller than the surrounding cities but still has a lot to offer! Coral Springs is overall an excellent city to move your life to. The biggest downside of living in Coral Springs is that it is more expensive than some other towns. However, you have to consider that the town is only a short drive from Fort Lauderdale and Miami, making it cheaper than those cities but a tad more expensive than other small cities in Florida.
Considered to be one of the best places to live in Florida, this town will keep growing and has yet to plan to slow down soon. You can live inside the walls of Coral Springs while still experiencing a big city just miles away. Visit and experience the fun attractions and fantastic food, or even catch a professional game!
If you or anyone you know is considering moving to Coral Springs, Florida, contact us to connect with a local Realtor to help with the process! 
Make sure to check out our other local area guides, including moving to Florida, moving to Miami, moving to Fort Lauderdale, and moving to Orlando! 

Find your new home
Search real estate and homes for sale