7 Best Neighborhoods in Coral Springs, FL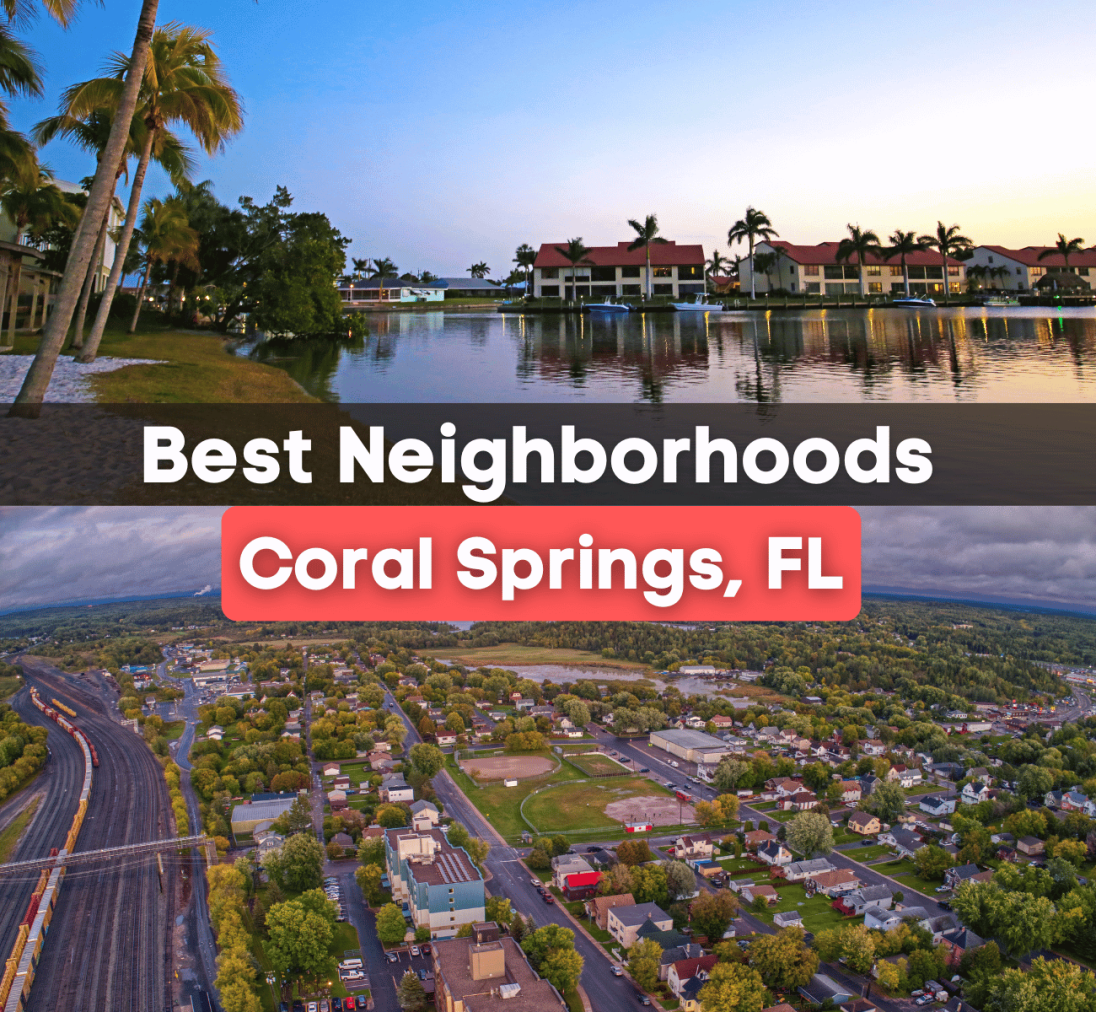 Best Places to Live in Coral Springs
Are you considering moving to Coral Springs, FL, but need to know which neighborhood suits you better? Here are seven of the best communities in Coral Springs!
Figuring out which parts of new cities suit your lifestyle can take time and effort. Moving to unknown places can bring up various worries, but we are here to help you decide which neighborhood fits you and yours the best! Luckily, Coral Springs is a fantastic place to live, and its locals have amazing things to say about it. Overall, Coral Springs is a safe and well-kept city. It is only a short drive from Fort Lauderdale and Miami, but living in Coral Springs still gives you that small-town feel. Because of its great location, people flock to Coral Springs every day!
Ask anyone, and they will mention that Coral Springs is one of the best places to live in Florida! It has a clean environment and various fun activities around town that will keep you entertained. It is essential to know details about neighborhoods and what they are like before you decide to make that area your home. 
Please keep reading to see which neighborhoods are voted to best in Coral Springs, but we will let you decide!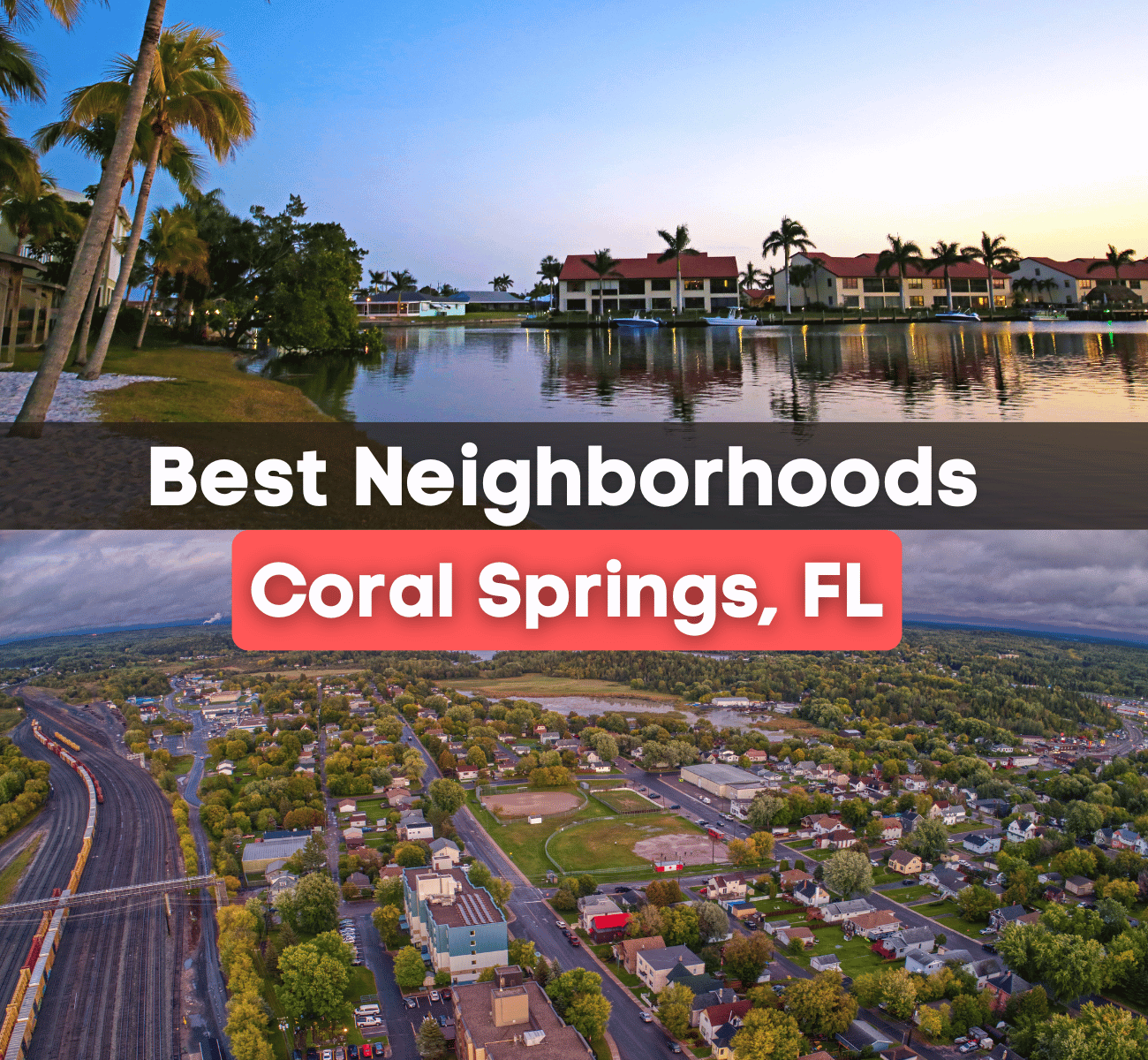 Here are the seven best neighborhoods to live in Coral Springs!
Cypress Run
Cypress Run is located in the southern part of Coral Springs. This neighborhood consists mainly of single-family homes that were built in 1980. Most of these homes also have an inground pool on the property! This neighborhood allows its resident's easy access to major roads, like the Sawgrass Expressway, for accessible transportation routes.
Cypress Run has been a local favorite for a long time now because of the beautiful homes built in the neighborhood. Living in Cypress Run gives you easy access to restaurants, shopping centers, and parks! You can enjoy a day out running errands just around the corner from the neighborhood. 
Local Favorites: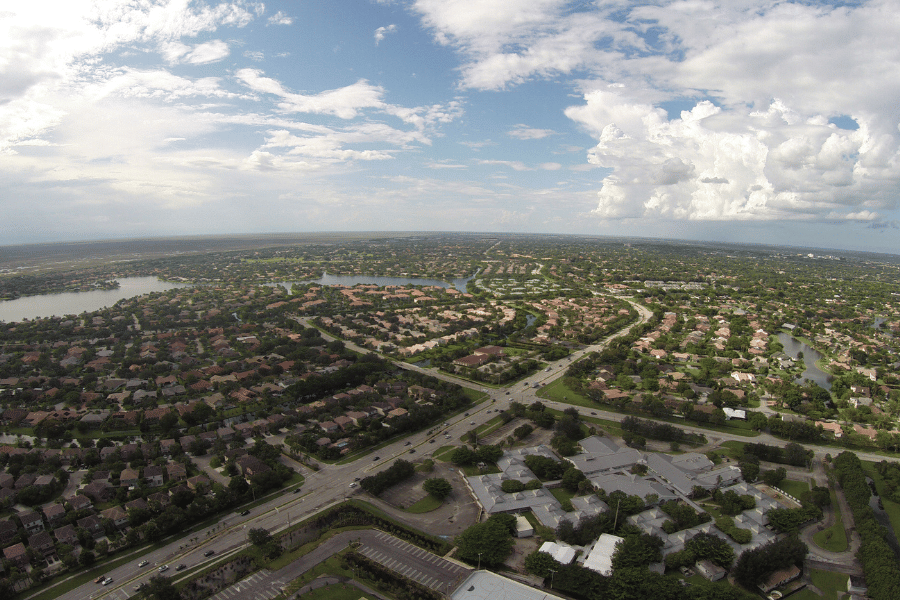 The Dells
The Dells is another great neighborhood in the Coral Springs area. It has a median home price of $549,632. This neighborhood is harder to find a home in than others because its residents love it so much! It is located just minutes from the heart of Coral Springs.
This neighborhood is also surrounded by tons of local things to do and great restaurants! There are also popular grocery stores like Publix and The Fresh Market right around the corner. The Dells is on the noisier side because of what is around the area, so if you are looking for a quiet place, this neighborhood may be different for you. 
Local Favorites:
Beachwood Heights
Beachwood Heights is a perfect place to live if you are looking for a smaller neighborhood in Coral Springs. The total population in this neighborhood is 226, with a median age of 29. This neighborhood attracts a younger crowd and renters. Beachwood Heights is higher on the list of more expensive areas to own a home, with a median home price of above $580,000.
Beachwood Heights is located near the major highway, FL-869 Toll. This can be a significant aspect in deciding whether to move to this neighborhood. Living near a road allows easy access to any neighboring towns but can also indicate more noise and traffic. 
Local Favorites: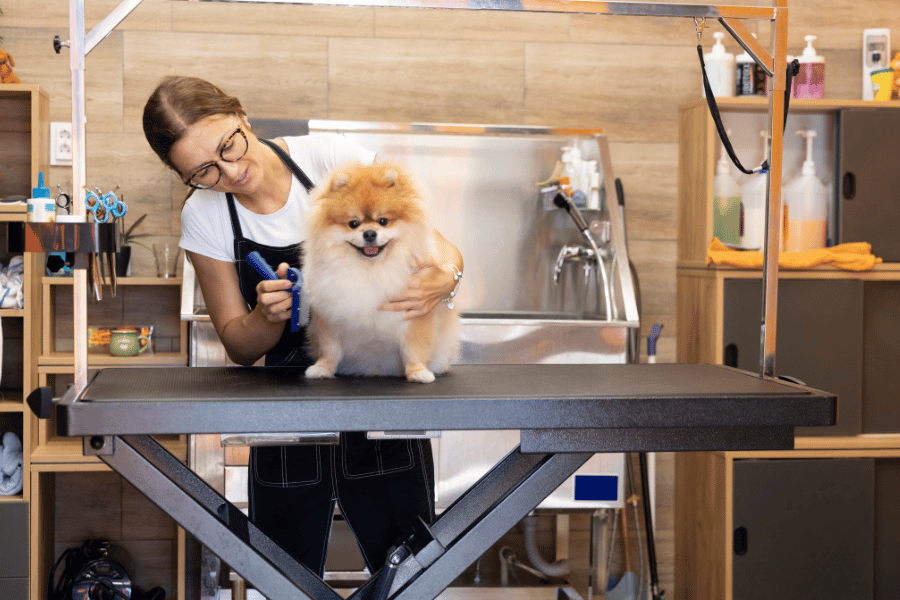 Running Brook Hills
This development was one of Coral Springs's first neighborhoods to come about. Running Brook Hills is full of 172 homes that sit on an acre to three acres of land. This neighborhood is next to Coral Springs's most significant monument, the Covered Bridge. The Covered Bridge is the only original from Coral Springs' early days. 
These homes are unique and stunning, with gourmet kitchens, tiled foyers, vaulted ceilings, marble floors, screen-in porches, and many other unique interior designs. Running Brook Hills is just minutes from Coral Springs Golf Course Club and the Coral Square Mall. This can be super beneficial to people who love shopping and golfing!
Running Brook Hills has homes that go on the market quite often between $500,000 and $1,500,000, so keep an eye out for this fantastic development when deciding where to move in Coral Springs! 
Local Favorites:
Royal Land
Royal Land in Coral Springs is located off the highway FL-869 Toll, allowing easy access for fast travel to all neighboring cities. Royal Land is a more considerable development with around 4,000 residents, and most homes are rented since they are mainly apartments. If you are considering buying a home in this subdivision, the median sold price is $160,000.
Royal Land has a range of apartment buildings with different layouts! Check it out!
Local Favorites: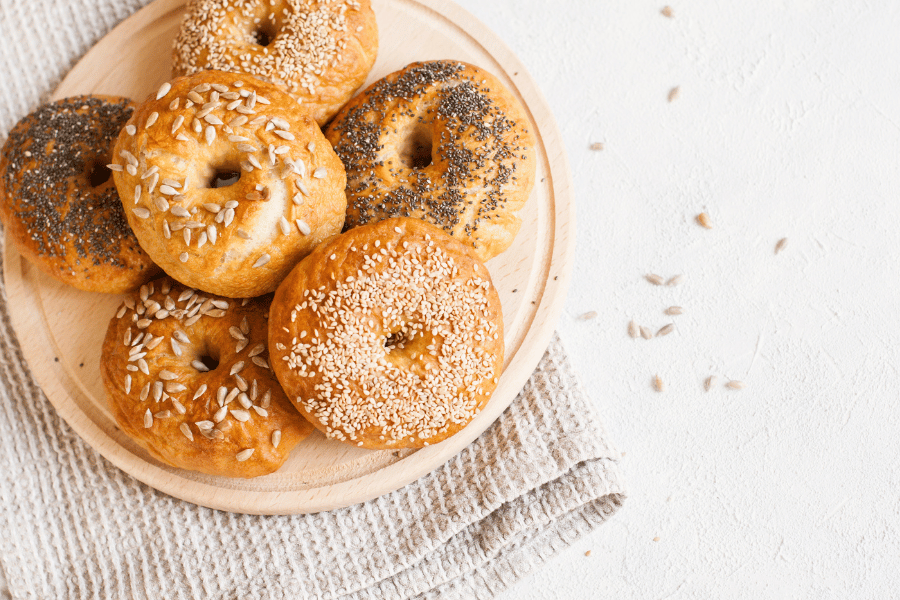 Whispering Woods
Whispering Woods is a luxury neighborhood in Coral Springs that is considered the most expensive, with a median home price of $1.4 million. These homes were all built with love and had beautiful interior features that make them well worth the price. This community consists of 192 custom single-family homes on acre lots surrounded by woods that allow the homes to be more private.
Whispering Woods is located across 275 acres of land, with lakes surrounding the community. This neighborhood is perfect for those who love nature! Take a walk through the private woods to enjoy the sparkling lakes, set up a hammock and a picnic, and enjoy a nice day.
Local Favorites:
Country Club Towers
If you want to buy a luxury condo in Coral Springs, Florida, Country Club Towers is the place for you! It is a modern residential high-rise condo complex for 55+ communities. The median value of a condo here is around $150,000. Living in this building gives you stunning views of the city and water while only being a short drive from downtown Coral Springs. 
Local Favorites: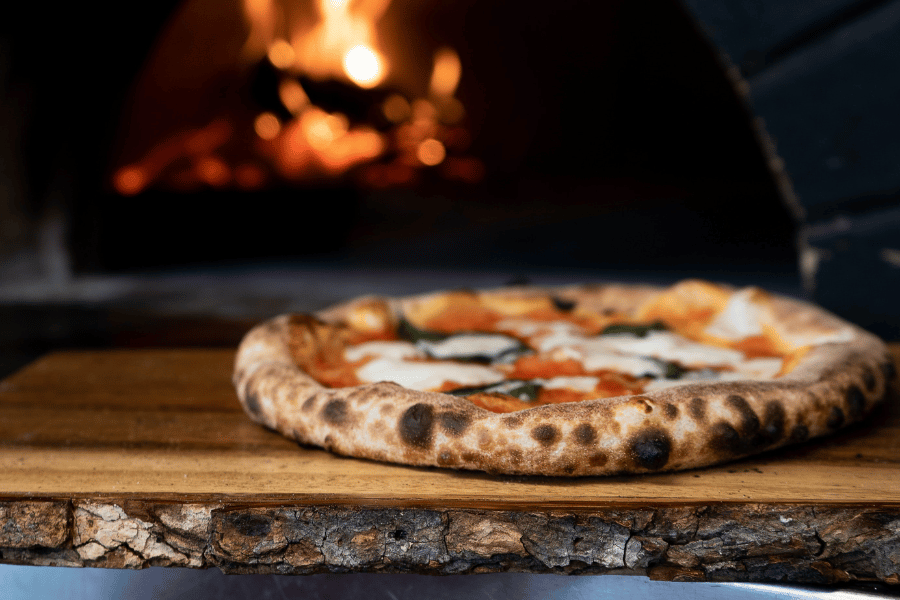 Best Neighborhoods in Coral Springs - Final Thoughts
Overall, Coral Springs, Florida, is a beautiful place to live and should be considered by anyone looking to move to the Fort Lauderdale and Miami area! It is much more affordable and makes you feel like you live in a small town while still being just a 20-minute drive to the busier cities. Coral Springs is a great place to relocate with your family to enjoy all of the aspects Florida offers.
Moving anywhere, whether to a completely different state or just a few towns over, can be challenging at times. There are so many factors to consider when making a significant move. First, you want to find a trusted real estate agent that can help your transaction be successful and smooth. Secondly, you'll want to pick an area that best suits you and your families future and lifestyle! Lastly, choosing a safe and affordable neighborhood is crucial while also being close to restaurants, grocery stores, parks, shopping, and more! 
Even though only seven great neighborhoods are listed above, there are still so many developments around Coral Springs that have a lot to offer! Contact us now to work with a trusted real estate professional to help you decide which subdivision is best for you! 
For more information about other cities in the area, please refer to our other local area guides, including moving to Florida, moving to Lakeland, moving to Miami, moving to Fort Lauderdale, and moving to Boca Raton! 

Find your new home
Search real estate and homes for sale