15 Best Restaurants in Coral Gables, FL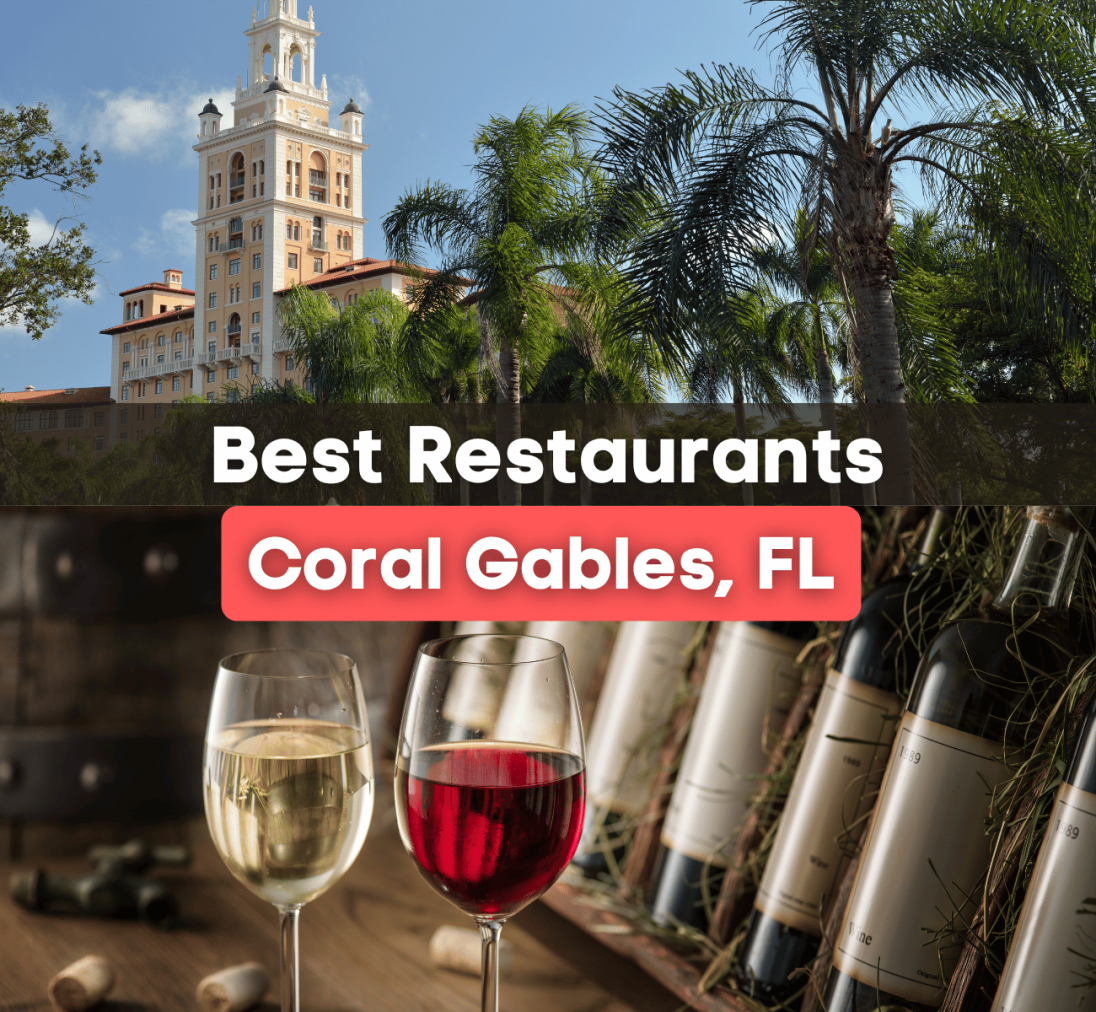 Best Places to Eat in Coral Gables
If you are looking for the best places to eat in Coral Gables, FL, consider dining at one of these fifteen great restaurants in Coral Gables! 
If you are planning on moving to Coral Gables, Florida, it is interesting to see the local favorite places to eat so you are prepared. Every city and town has unique restaurants within city limits, but Coral Gables has some of the most unique and delicious restaurants. Whether you're a foodie or simply looking for a nice restaurant to eat at with your friends and family, finding a welcoming and enticing establishment is vital to the experience. 
Coral Gables has a population of around 50,000 residents and is located just south of Miami. Living in Coral Gables or visiting allows easy and quick access to Miami restaurants and businesses. This city is known for its beautiful architecture and green scenery. As soon as you enter the town, you will be greeted by the most insane Mediterranean atmosphere! Not only are the homes designed and built to perfection, but so are the local businesses and restaurants. It is a sight to see and something you'd love to see!
Coral Gables has nearly 100 restaurants! It has the highest density of quality restaurants compared to other cities in South Florida. Whatever place you decide to eat, you will be amazed at the quality and taste of every dish. Now let's get into the local favorites!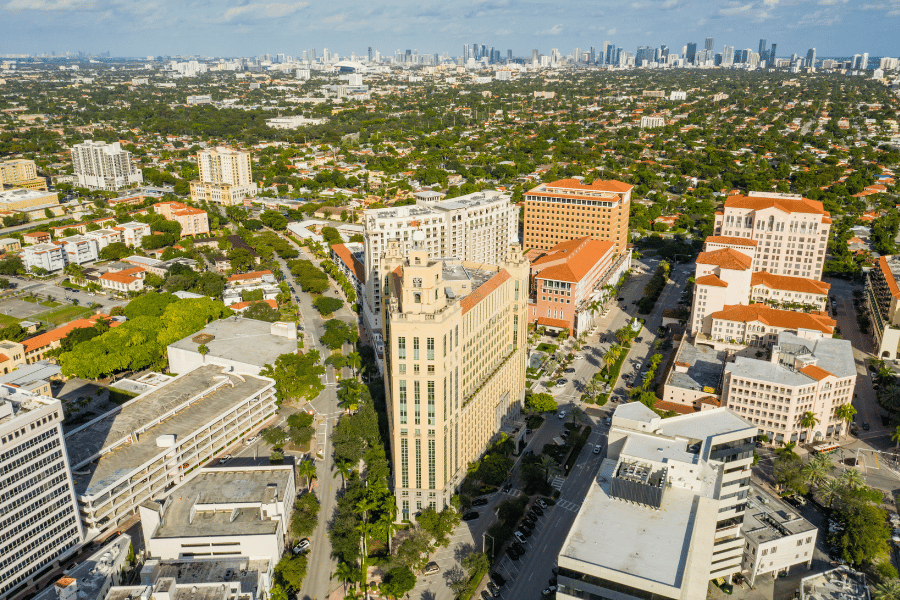 Here are the top 15 restaurants to eat at in Coral Gables!
Graziano's Restaurant 
The Graziano family from Argentina founded this restaurant. Here you will feel the romance, passion, and loyalty this family has for its restaurant, staff, and food. They started this restaurant to share their unique heritage and culture to bring its customers the best food, values, and traditions.
Graziano's is known for its legendary Argentinian steaks. They are fresh, seasoned with perfection, locally sourced prime cuts, and then grilled over a wood fire! They have excellent meats, Graziano's also has cakes, pastries, and brunch, and you can't forget the wine! 
All their dishes are made from the finest local and regional produce and are cooked, grilled, sizzled, baked, and most of all, loved! This place is a must-try! If you are pleased with the restaurant and what it offers, then you should take a trip to one of its market locations!
Seasons 52
Seasons 52 is precisely what the name portrays. It is known for its seasonal menus that feature ingredients at their peak of freshness. They also offer 52 wines by the glass. That is how they came up with the name Seasons 52.
Their produce is always 100% fresh and never frozen, they use oak-fire grills for their meats, they have 50 plus varieties of produce, their seafood is sourced with care, and you have a wide variety of delicious wine! 
Their menu changes based on the seasons. They use the most popular fruits and vegetables depending on what season it is at that moment. Some seasonal foods may only be available for a few weeks, so enjoy your fresh meal before they switch their menus!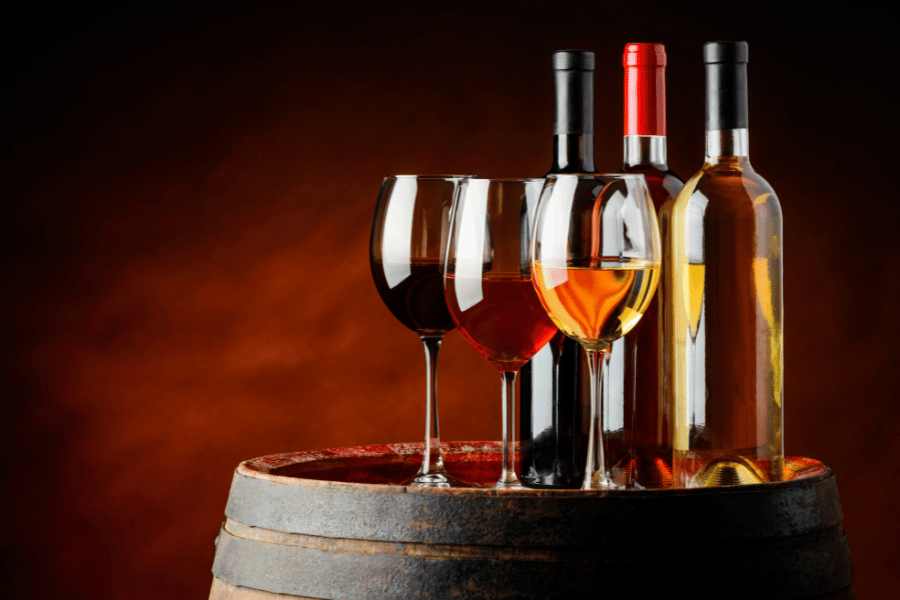 Hillstone
Hillstone has been a favorite destination for around 20 years now! This restaurant was designed beautifully to create a modern and warm atmosphere by Frederick Fisher and others. Here you will find their unique take on American classics like handcrafted sushi, prime steaks, and their signature tres leches with fresh fruit for dessert.
At Hillstone, you will experience fine dining right here in Coral Gables. Before heading to this establishment, there are things you need to know. Hillstone is based on smaller and more intimate parties of 2. This location would be perfect for a date night! They also have a dress code at this restaurant. Check out their website for a rundown of what to expect before making your reservation! 
Bulla GastroBar
Bulla GastroBar is a unique restaurant that prides itself on being a fun casual place people gather. Here you will find dishes inspired by the most popular tapas restaurants in Spain.
Carlos Centurion, the former Por Fin, and Buzz-Creating guru owner, founded this establishment. He and his team wanted to create the kind of restaurant that stirs the sense and stimulates the appetite. The Coral Gables location became a well-known local favorite, inspiring Carlos to open a second location in Doral!
If you are in the Coral Gables area and want to enjoy Spanish Mediterranean dishes with unique handmade cocktails, Bulla is the place for you! 
Divino Ceviche
If you want to enjoy Peruvian-inspired dishes, Divino Ceviche is located in Coral Gables and Doral, Florida! This restaurant focuses on discovering new flavors to satisfy customers' needs. They are dedicated to serving traditional Peruvian cuisine with a twist of originality. Divino Ceviche uses local ingredients to deepen the fusion of cultures.
Not only does Divino Ceviche have two physical locations, but they also have a food truck that travels around to allow easy access to those who are in the area! This menu offers all the staples of Peruvian cuisine. 
Zucca
If you are looking for a restaurant that serves authentic regional Italian dishes, the Zucca is a place you must try! The menu at this restaurant is a reflection of what one would experience when traveling in Italy.
Zucca is unique because its dishes are recreated based on its region. For example, if you enjoy a seafood dish with Sardinian influences, they use olives, tomatoes, and spices native to that region! If that isn't inspiring enough to visit this location, then let's talk about the wine!
Zucca is known for its wine cellar. It has a wine list full of the world's finest wines! Their cellar has mostly Italian wines but also has French and American selections. Zucca's wine cellar has won the Wine Spectator Award five times!
If you want to feel like you are in Italy, stop by Zucca! 
Caffe Abbracci
Caffe Abbracci has been serving award-winning Northern Italian cuisine since 1989. This restaurant got so much love from its community in Coral Gables it has now grown to the greater Miami area! Within the decades Caffe Abbracci has been open, they have served professional athletes, entertainers, U.S. senators, three U.S. presidents, and other important people. 
This establishment prides itself on its warmth and authenticity, from the fresh food and classical decor to the smiles and handshakes by the Abbracci team! 
Tur Kitchen
Tur Kitchen is a unique restaurant that needs to be on your list of must-try locations! It draws inspiration from the vibrant Mediterranean basic, which encompasses diverse destinations and culinary hotbeds such as France, Spain, Italy, Green, Lebanon, Israel, Turkey, and Northern Africa.
Here at Tur Kitchen, you will be taken on a culinary journey! Their menu showcases the best of the season, emphasizing responsibly locally sourced ingredients and exceptional techniques. You will also be offered a list of unique spirits, craft cocktails, and award-winning wine!
The remarkable thing about Tur Kitchen's wine selection is that it is focused on family-owned wineries and small producers who have chosen the path to sustainable, organic, biodynamic, and natural farming! 
Fleming's Prime Steakhouse
If you are in the Coral Gables area and are looking for an excellent fine-dining steakhouse, Fleming's Prime Steakhouse is a must-try! Fleming's offers premium prime steak, best-in-class seafood, and innovative plant-based options. Here you will be able to find something for everyone you are dining with!
Fleming's Prime Steakhouse can accommodate you if you want to host a private event or meeting! This establishment also allows for catering orders which would be perfect for holidays or celebrations away from the restaurant. 
This restaurant also offers specials that you can't turn away! From a wine unique to a 3-course for two every Tuesday, this location is a place you should experience! 
Luca Osteria
Luca Osteria offers creative Italian classics. It invites you to experience a surprising and indulgent menu that mixes Italy's timeless spirit with an inventive approach to flavors and freshness. This combination is felt in everything from the welcoming atmosphere to the signature bar and food menus.
The chef, Giorgio Rapicavoli, creates Luca Osteria's menu. His cooking reflects his family's heritage and love of Italian cuisine. Giorgio is one of the Chopped champions! Here at Luca Osteria, you will leave wanting to go back for more it is that good! This restaurant is perfect for a date night or a family dinner.
Bachour
Bachour is a unique restaurant in Coral Gables that is very different from the other restaurants in this article. Bachour has had such success, and it now has 3 locations! Chef Antonio Bachour established this restaurant. Antonio grew up in Puerto Rico and spent his childhood working at his family's bakery.
Antonio Bachour has an extensive background in the culinary industry. He started as a pastry chef and slowly moved his way into creating Italian dishes. Soon after Antonio made his mark in the industry, he was asked to train in France with the renowned chef Philippe Givre. That same year he was selected as one of the top 10 pastry chefs in America and was a finalist in the 2011 International Chef Congress Pastry Competition.
Here at Bachour, you will find a delicate menu that offers breakfast, lunch, and dinner! And, of course, you can't forget about the fantastic pastry menu!
Caja Caliente
Caja Caliente was established in 2019 in Coral Gables by Mika Leon. Before she had a physical location, Mika started her business from a food truck where she would serve her unique Cuban tacos! Leon's cooking is highly personal as she takes flavor profiles she picked up on her travels through the Mediterranean and combines them with family recipes. 
Caja Caliente is known for its classic Cuban-inspired menu that ranges from traditional roast pork, homespun versions of arroz con pollo, brunch plates, and delicious dessert options! 
Mika Leon has also been growing her career through media presence. She has made appearances on Guy's Grocery Store Ganes, Chopped, Beat Bobby Flay, and much more! She was even a finalist for Eater's Young Guns awards!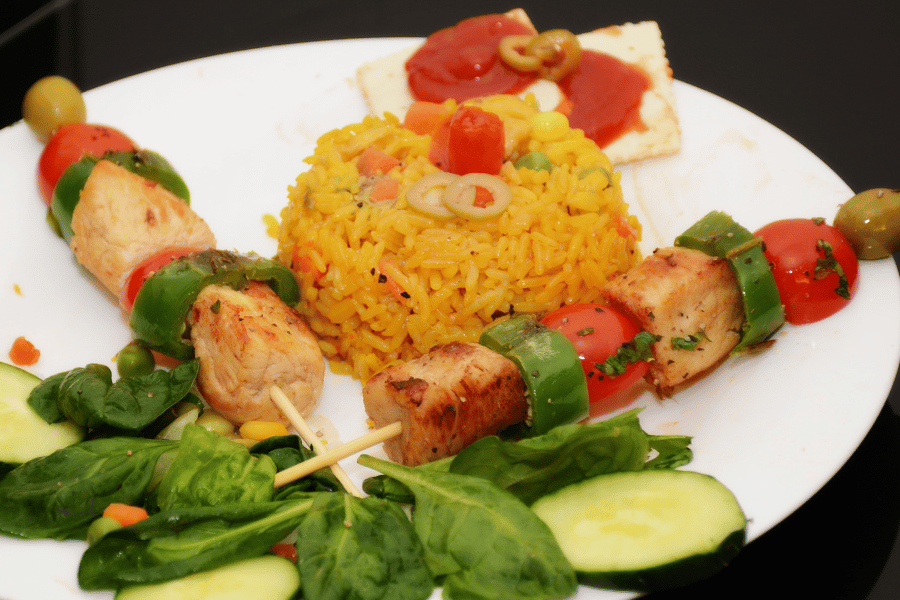 Fugato
Fugato is a fusion restaurant located in the heart of Coral Gables. They offer Western Mediterranean fusion inspired by the cuisines of Italy, France, and Spain. Fugato uses fresh local ingredients to provide a distinct blend of flavor. 
The menu at this restaurant aims to satisfy all of your cravings. In some dishes, the cultural influences are subtle, and in others, they are more pronounced! Whether celebrating a special occasion or enjoying a night out with your family and friends, Fugato will ensure your experience is of the highest standard! 
Havana Harry's
Havana Harry's is a must-visit if you are moving to Coral Gables and has been a local favorite since 1995. This restaurant has a menu that consists of premier Cuban American fusion dishes with Spanish and Latin American influences. 
Havana Harry's has an excellent menu with an array of options and a contemporary atmosphere with unique decor that provides an inviting space for social gatherings and sophisticated dining occasions.
Havana Harry's was featured in 'Best Cuban Restaurants in Miami' in the 2022 MICHELIN Guide. Their mojito has also been voted 'Top Ten Mojitos' in Miami! This place is a must-try!
Mamey Miami
If you are looking for a restaurant that serves upmarket eateries with Asian fusion fare, Mamey Miami is the perfect place! Inspired by Chef Patel's travels throughout Asia, Polynesia, and the Caribbean, Mamey Miami derives its name from the unique fruit in Latin America. 
The primary mission behind this restaurant is to showcase the exotic flavors and spices found in the islands with the freshest ingredients! As soon as you walk in the doors of Mamey Miami, you will feel like you have just entered a tropical oasis. This atmosphere is perfect for enjoying your flavorful cuisine and refreshing cocktails!
Places to eat in Coral Gables - Last Words
As you can see, Coral Gables is full of unique restaurants. Not only are the menus special, but their atmospheres and design are also all different in their ways. The way a restaurant feels when you walk in the front door plays a significant role in the entire experience! Coral Gables is a close-knit community with it only 50,000 residents. Feeling welcome in an establishment is very common, no matter which restaurant you visit.
If you, or anyone you know, are seeking to move to Coral Gables, contact us to be connected with a local Real Estate professional who can help you with the process! 
Check out our other local area guides: 
Best Places to Live in Florida 
The Best Neighborhoods in Coral Gables 

Find your new home
Search real estate and homes for sale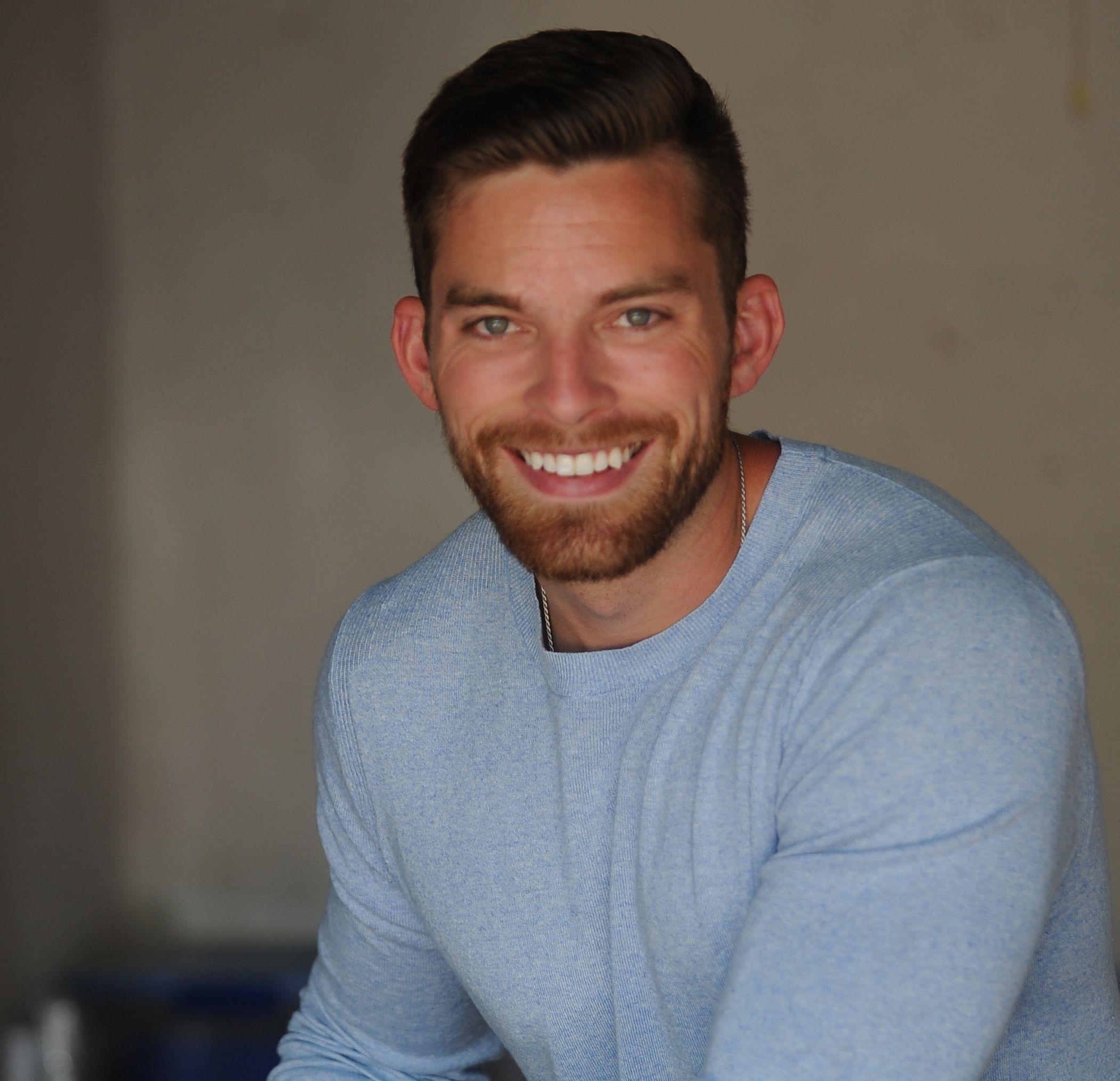 Ryan Fitzgerald
Hi there! My name is Ryan Fitzgerald, and I am a REALTOR®. My goal is to help you learn more about real estate through our Real Estate Blog! Hopefully, you enjoyed the above blog post and it found a way to provide help or value to you. When you're ready to buy or sell a home of your own let us know here. Please feel free to join the conversation by dropping us a comment below.