10 Best Neighborhoods in Chattanooga, TN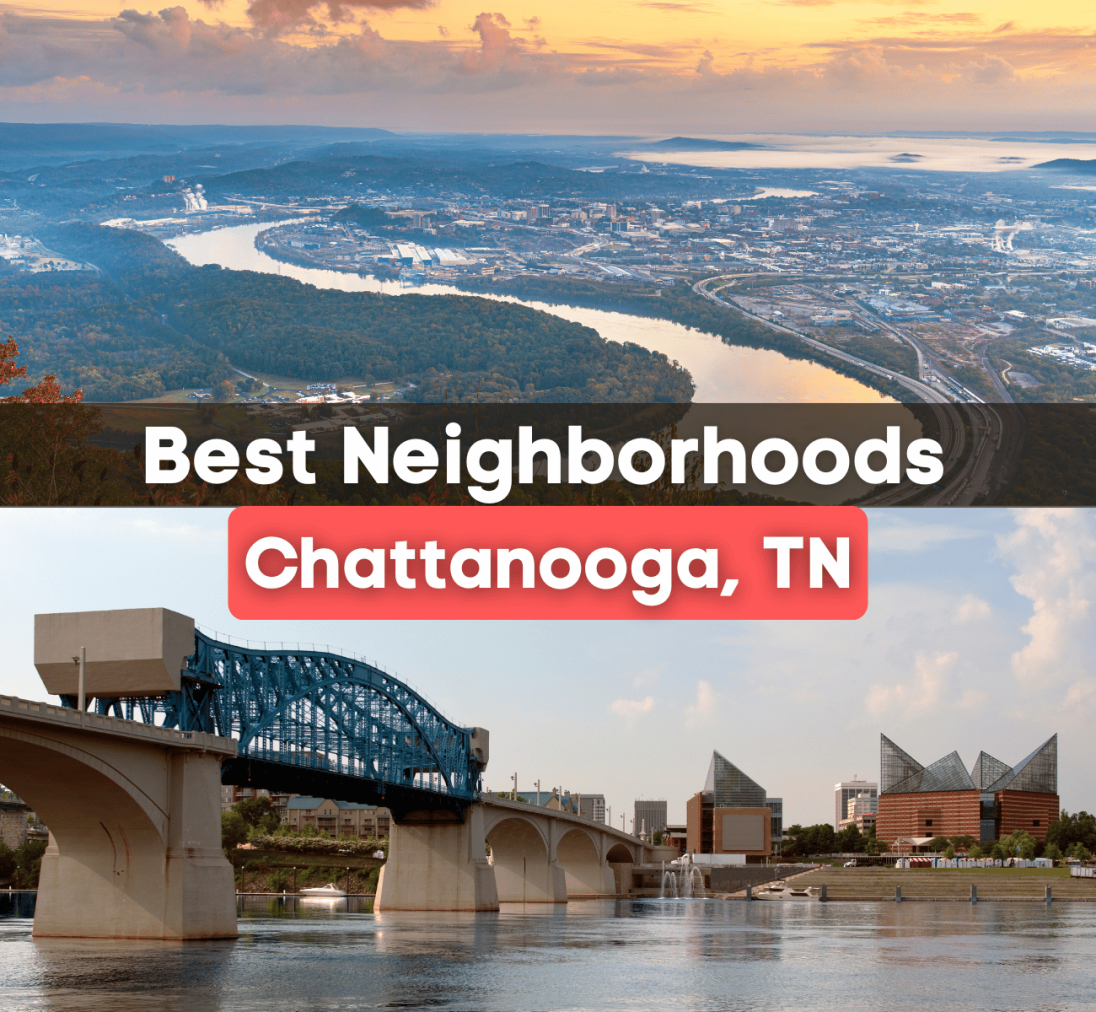 Best Places to Live in Chattanooga
Consider living in one of these top Chattanooga, TN, neighborhoods if you are moving to Chattanooga!
If you are moving to Chattanooga, TN, and are wondering what the best neighborhood to live in is, then you are definitely in the right place!
Named one of the best places to live in Tennessee due to its low cost of living and affordable housing, Chattanooga is full of many significant areas and friendly neighborhoods to choose from that are located near top amenities and attractions in the city.
Chattanooga offers its residents a laid-back feel and maintains the charm of a small town through its multitude of different neighborhoods while still being found within the fourth largest city in Tennessee.
No matter if you prefer living in a quiet and affluent suburban area or would rather live in a more fast-paced area near the heart of Downtown Chattanooga, the city is home to several pristine neighborhoods that are beloved for their access to highly-rated public schools and access to dining and shopping opportunities.
While Chattanooga may not have the highest safety rating, it is still home to plenty of safe neighborhoods that attract all lifestyles and backgrounds, from single young professionals to growing families.
Since searching for homes for sale in Chattanooga that meets all your expectations can be overwhelming, so we have put together this ultimate neighborhood guide to the best places to live in Chattanooga to make your move much more accessible.
So, without further ado, keep reading to learn more!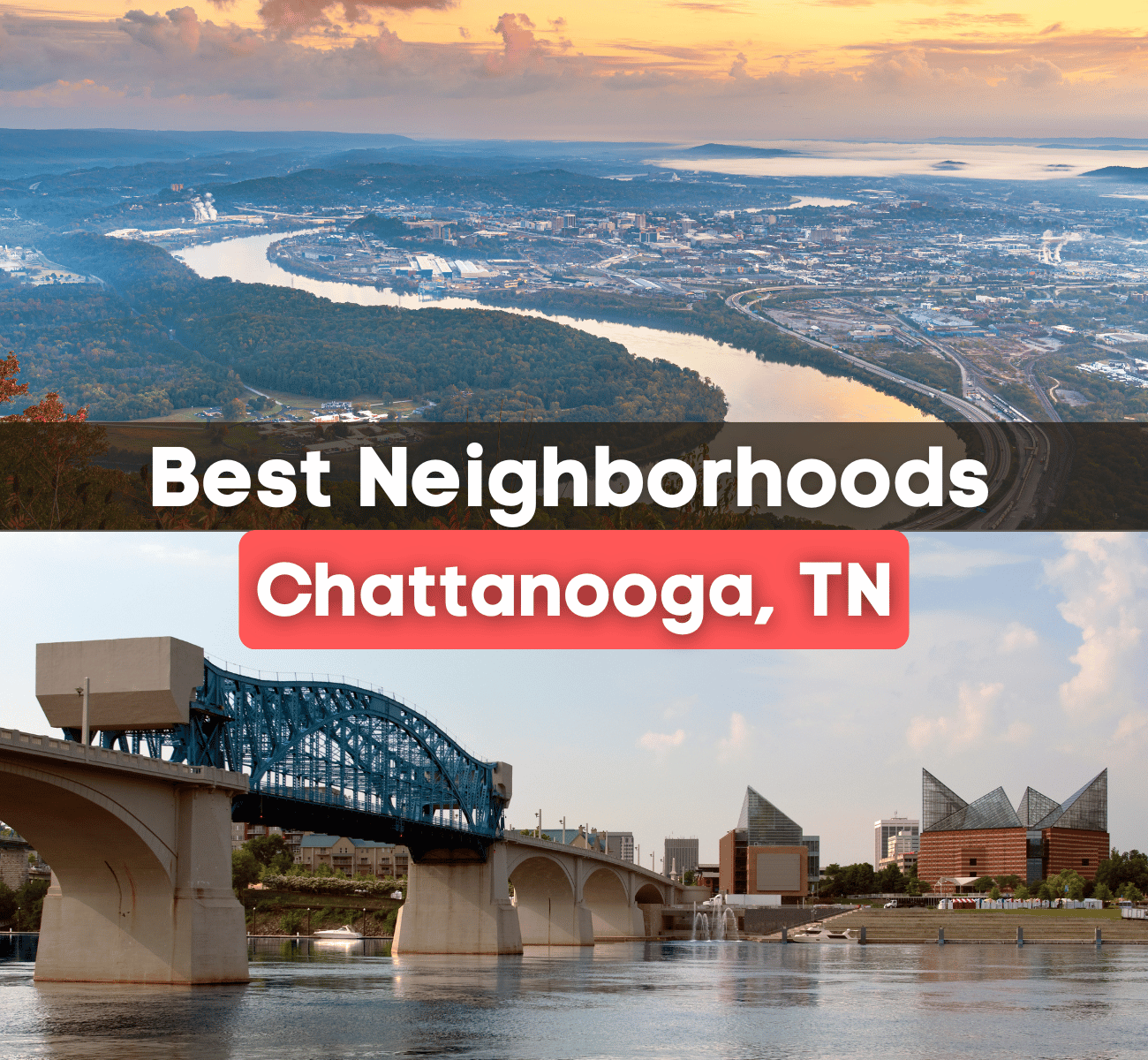 Here are the best neighborhoods to call home in Chattanooga!
Downtown Chattanooga
Offering fun and excitement around every corner, Downtown Chattanooga is the ideal place to live for young professionals, couples, and families who want to live, play, grow, innovate, and flourish.
Packed full of attractions and adventurous activities, residents of Downtown Chattanooga love to take advantage of the neighborhood's walkable streets, breezy riverfront, and the Bluff View Art District, a creative arts haven.
Considered the city's business district, Downtown Chattanooga has everything you may need, including popular local shops, restaurants, and entertainment.
The East Main area of Downtown, in particular, is considered a trendy place to live.
Local Favorites: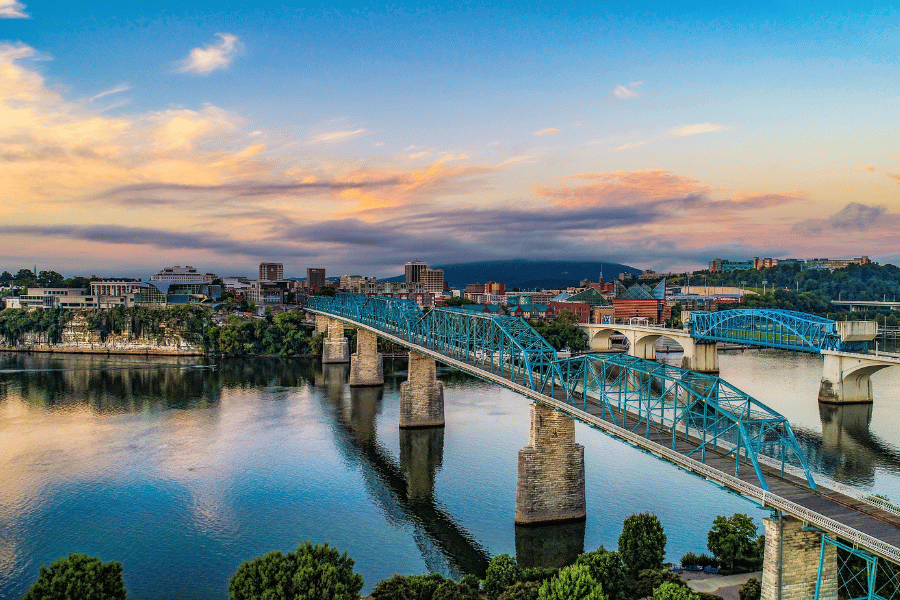 Hixson
The neighborhood of Hixson is a former unincorporated community that is now a popular neighborhood in Chattanooga and Hamilton County.
Offering a mixture of urban and suburban living, Hixson is an excellent place to live, just 15 minutes from Downtown Chattanooga. It provides easy access to some of the best amenities and attractions in the city.
Best known for its hiking, mountain biking, canoeing, and other outdoor activities, Hixson is home to multiple parks, natural areas, and recreational activities that encourage its residents to live an active lifestyle. In our opinion - Hixson is one of the best neighborhoods in Chattanooga!
Local Favorites:
Southside Historic District
Home to the infamous Chattanooga Choo Choo, which is one of the top hotels in the city that is located in an early 1900s Terminal Station, the Southside Historic District is a hip and exciting place to live that is full of small businesses, art galleries, upscale eateries, locally-owned shops, and lively bars.
Found between 12th and 20th streets, this historic district and neighborhood was once the urban center of industry in Chattanooga before it became known for its old buildings and abandoned warehouses during the mid-20th century. Now considered one of the most excellent places to live in Chattanooga, the Southside Historic District is home to over 50 businesses.
Local Favorites:
Avondale
The suburban neighborhood of Avondale comprises small to medium-sized single-family homes and small apartment buildings built between 1970 and 1999.
Known to be a growing area within driving distance of popular amenities and attractions, Avondale attracts many young professionals, families, and retirees to the site.
Local Favorites: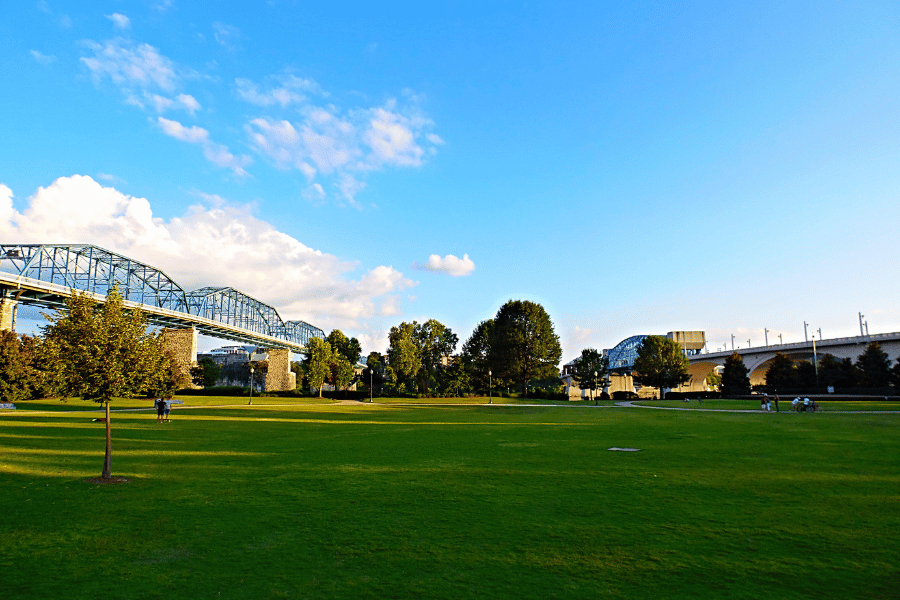 Fort Wood
The neighborhood of Fort Wood is a beautiful historic district in Chattanooga that first gained prominence as an affluent place to live between 1900 and 1910.
Providing its unique heritage and tight-knit community where most residents own their homes, Fort Wood offers only the best examples of early 20th-century architectural styles.
With well-maintained tree-lined streets and an involved neighborhood association that hosts monthly potluck dinners and plans community events, it is easy to see why Fort Wood is such a desired place to live in Chattanooga.
Local Favorites:
Northshore
Best known for its mixture of locally-owned boutiques, gastropubs, cafes, restaurants, and neighborhood hang-outs, the community of Northshore is connected to Downtown Chattanooga by four bridges, one of which is the Walnut Street Bridge which happens to be one of the longest pedestrian bridges in the world.
Considered to be one of the most eclectic neighborhoods in the city, there is always something cool to do and see while in Northshore without having to travel too far from home.
Due to its location on the Tennessee River, Northshore is a great place to live and an excellent area to spend the afternoon with the whole family or grab dinner with friends on the weekend.
Local Favorites: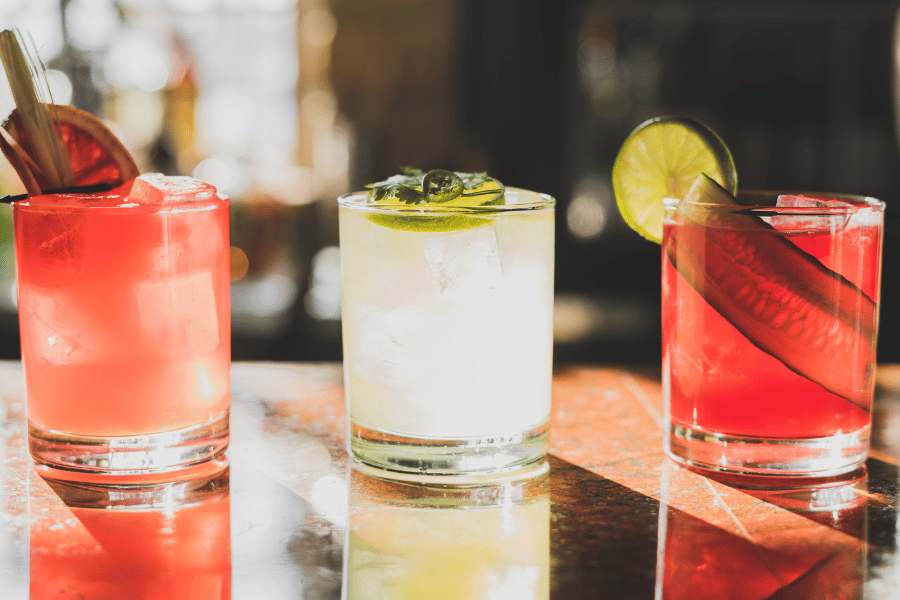 Brainerd Hills
Brainerd Hills's suburban neighborhood comprises single- to medium-family homes and apartment complexes that were mostly built between 1970 and 1999.
Bordered by East Brainerd Road to the North, Interstate 75 to the South, Western Atlantic Railroad to the East, and Chickamauga Creek to the West, Brainerd Hills is in an ideal location.
For those moving with school-aged children, some of the top-rated schools in the area include East Brainerd Elementary School, East Ridge Middle School, and Ooltewah High School.
Local Favorites:
Hill City
Located on the North side of the Tennessee River, Hill City's neighborhood is very close to Downtown Chattanooga. It is situated at the foot of Stringer's Ridge, which is a beautiful 92-acre wilderness park.
Made up primarily of single-family homes and some apartment complexes, Hill City is home to a population of 2,286 residents with an average age of 46.
Local Favorites: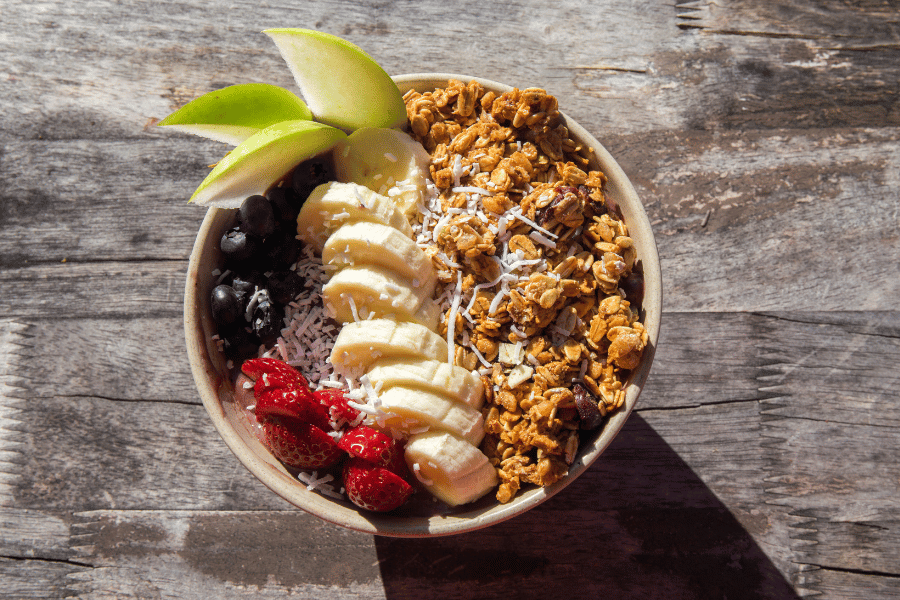 Stuart Heights/Rivermont
Stuart Heights/Rivermont neighborhood is popular in Chattanooga, with a median home price of $345,000 as of July 2022. The median home price per square foot is $209.
For those moving with school-aged children, some of the top schools in the area include Normal Park Museum Magnet School, Red Bank Middle School, and Red Bank High School.
Local Favorites:
Lookout Mountain
If you are looking for a neighborhood that provides stunning, panoramic views of the city, look no further than the community of Lookout Mountain.
Offering its residents a rural feel where most residents own their own homes, many retirees and families tend to move here for its relaxed way of life, family-friendly community, an abundance of outdoor activities, and above-average schools.
Sought after for its excellent quality of life, Lookout Mountain has many affordable real estate options that vary in style, property type, size, and price.
While living in Lookout Mountain, take advantage of the Lookout Mountain Incline Railway, the world's steepest passenger railway.
Local Favorites: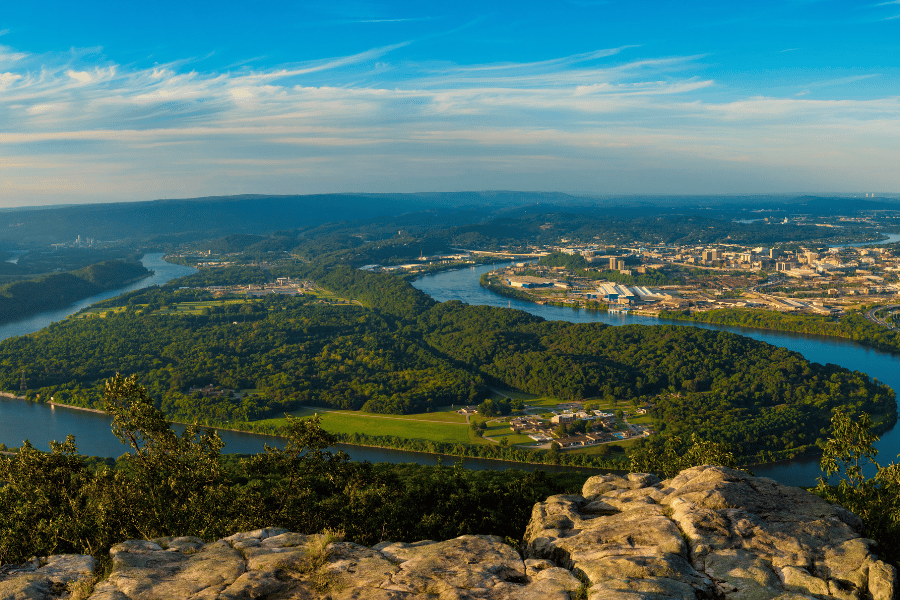 Best Places to Live in Chattanooga, TN - Final Thoughts
With a collection of home styles to choose from, including Contemporary, Traditional, Farmhouse, and French Country, Chattanooga has an abundance of design styles and property types that range in size and price.
Whether you are interested in single-family homes for sale in Chattanooga or condos for sale in Chattanooga, finding the home of your dreams in a safe and friendly area is possible with the help of our knowledgeable Real Estate Specialists.
Contact us today if you have any questions or are ready to kick-start your home-buying journey! Make sure to check out our other local area guides for more information about moving and the best places to live, including moving to Tennessee, moving to Nashville, the best neighborhoods in Nashville, moving to Knoxville, the best neighborhoods in Knoxville, moving to Clarksville, and the best neighborhoods in Clarksville! 

Find your new home
Search real estate and homes for sale