9 Best Places to Live in Tennessee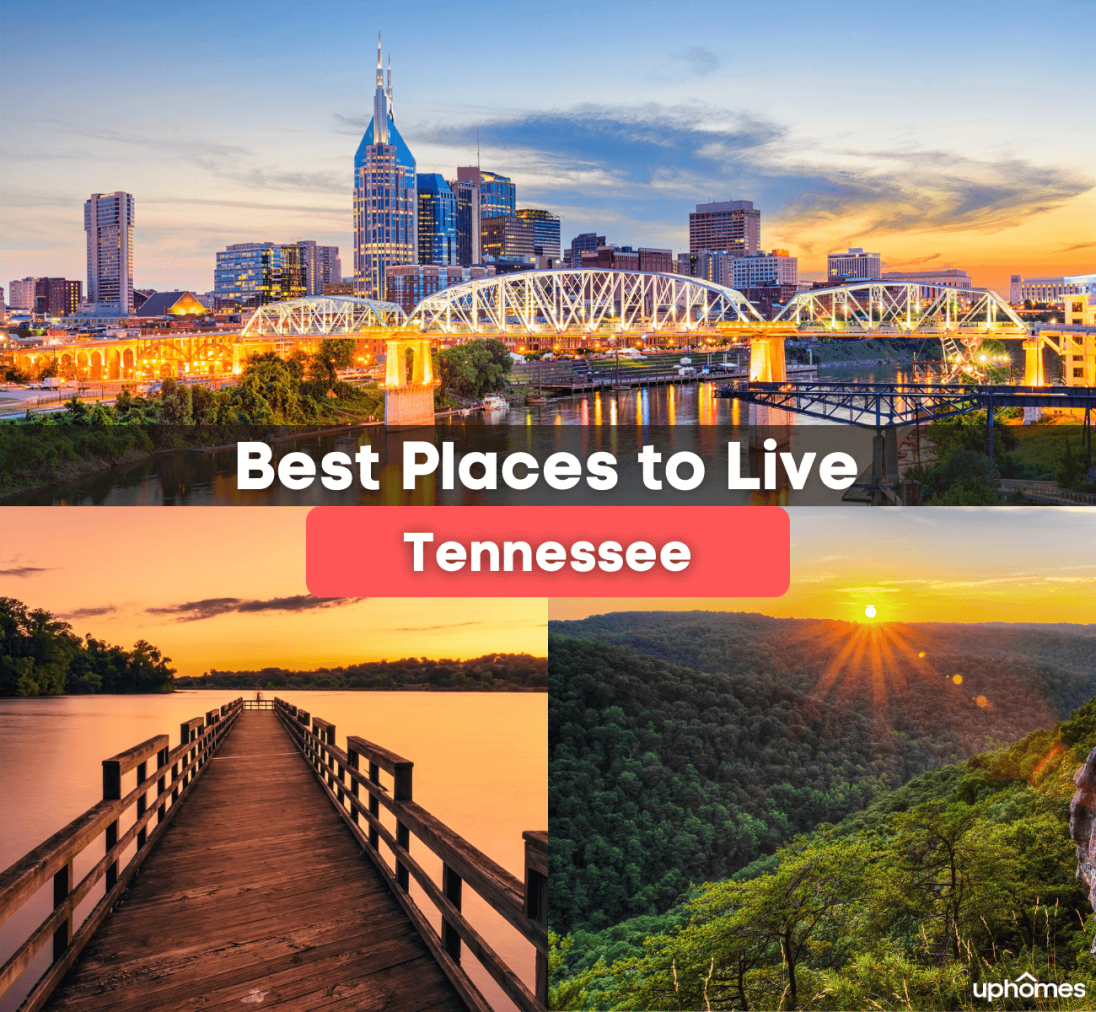 9 Best Places to Live in Tennessee
The Best Cities to Live in Tennessee
Wondering what the best places to live in Tennessee are? Well, below we have some pretty great options! Find out where you should move to in Tennessee!
Famous for its country music, low cost of living, southern comfort food, and beautiful natural landscape, moving to Tennessee could be the best decision of your life. Ranked as the second cheapest state to live in the United States, and the number one state to retire, Tennessee is a good state to live in. If you are thinking about moving to the Volunteer State, you are probably wondering what are the best places to live in Tennessee.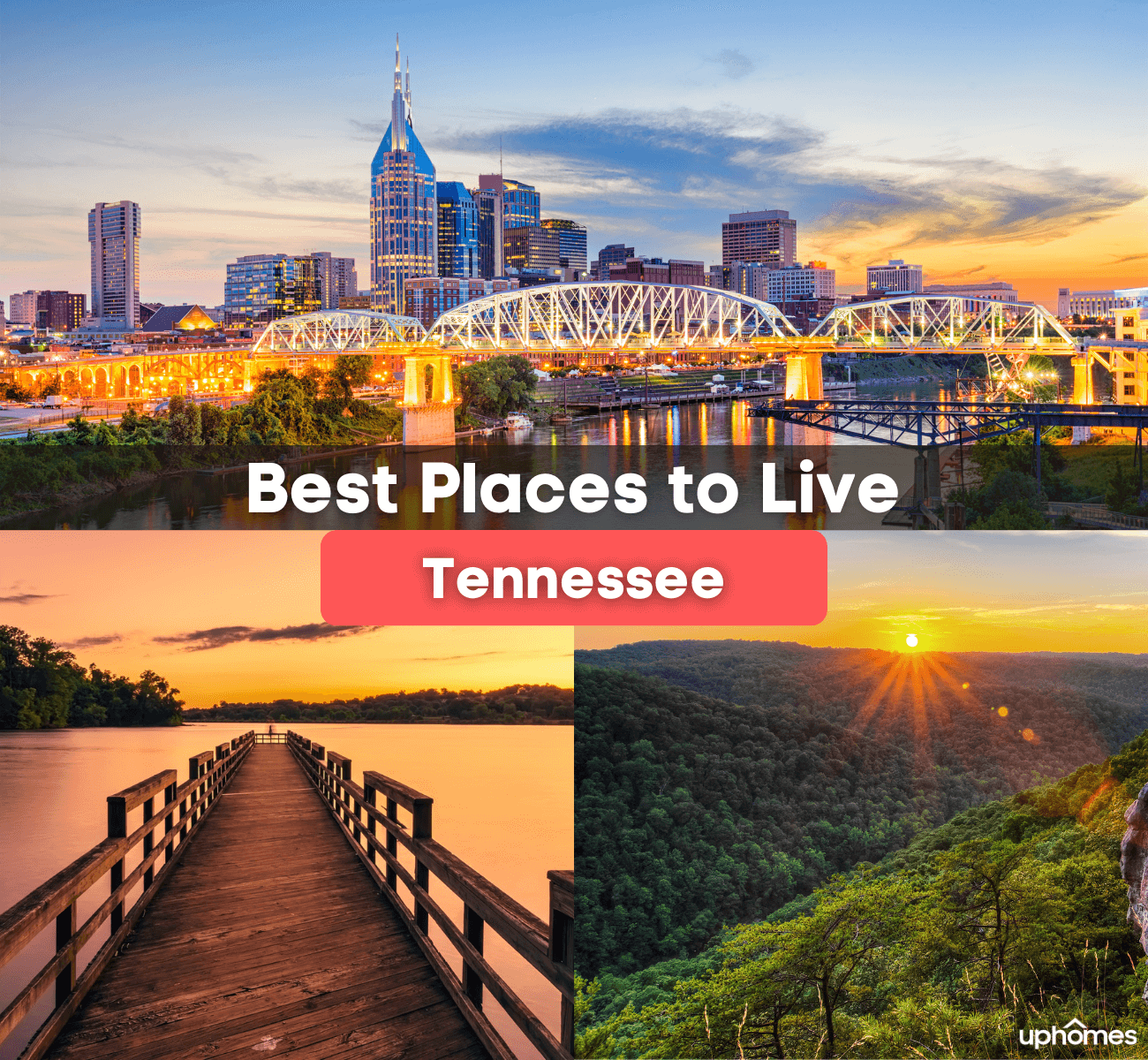 With more than 6.8 million people calling Tennessee home, there is no shortage of a city full of southern charm to fit your lifestyle. From the rolling hills to the Great Smoky Mountains, this picturesque scenery mixes with small towns and large urban areas to create this southeastern gem. By keeping safety, affordability, and beauty in mind, our team has compiled this list of the 9 Best Places to Live in Tennessee to help make your moving decision a little easier. Read on to learn more!
Nashville
You guessed it, "Music City" has made our list. For those moving to Nashville, the capital of Tennessee, there is a reason it appears number on our list of best places to live in TN. Founded in 1779, Nashville sits on the Cumberland River and is one of the most well-known and desirable cities to live in the state. Known for its amazing nightlife and honky-tonk scene, those living in Nashville come for the fun and stay for the music. Full of amazing restaurants, downtown events, concerts, museums, and a booming art district, there is always something to do. Named one of the "Most Beautiful Towns in Tennessee," the character of this city is what makes it so unique. Check out our guide to the best neighborhoods in Nashville.
Spend the day at The Parthenon at Centennial Park, a full-size exact replica of the actual Parthenon in Athens, Greece which was built in honor of the Greek Goddess Athena. Or Check out the Country Music Hall of Fame and Museum to learn more about the music genre's history and roots.
Living in Downtown Nashville sure has its pros and cons, but the real estate market is not something to complain about. While the prices may be on the rise thanks to high demand and low inventory, Nashville was ranked as the "4th Best Real Estate Market in the United States" by WalletHub. Expect to find a good variety of single-family homes and new high-rise apartments that will keep you near all of the hustle and bustle of this city of Music.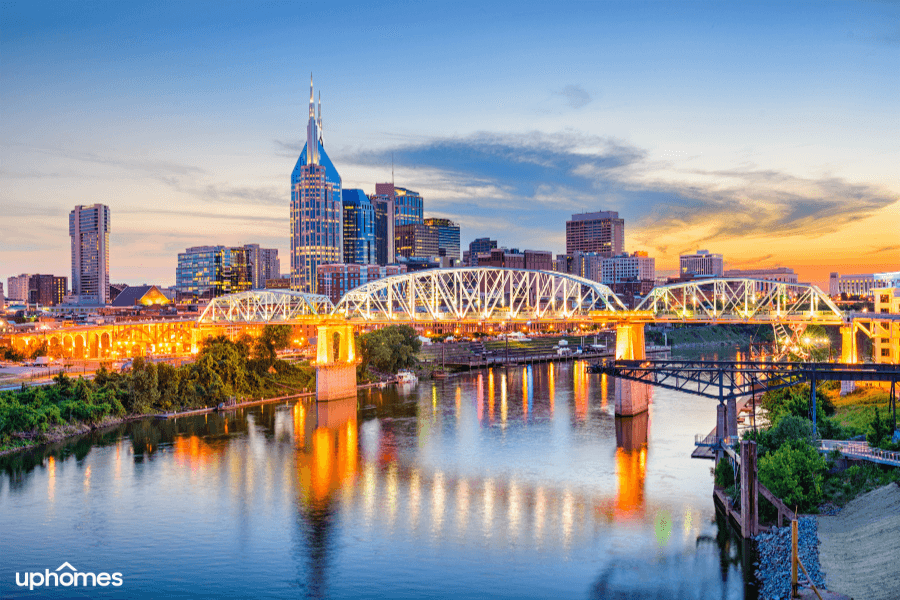 Brentwood
In 2017, the town of Brentwood was ranked as "The #1 Best Place to Live in Tennessee," and the "21st Best Place to Live in America." With a current population of around 42,000 people, this Nashville suburb is continually growing. While real estate prices in Brentwood are not the most expensive in Tennessee, living in Brentwood comes with both a reputation and a price tag. Since this city in Williamson County is so desirable and sought after, if you choose to live in Brentwood you could become neighbors with a celebrity. Keith Urban, Sheryl Crow, and Taylor Swift are known to live in Brentwood due to the short distance to Nashville.
While this may be considered the "7th Richest Small City in America," Brentwood is safe and clean while maintaining a close sense of community. With over a dozen parks in the area with open fields, walking, and biking trails, you and your family will be able to enjoy the outdoor beauty that Tennesse has to offer firsthand. Prized for its great school district and nice public library, the amenities in Brentwood are worth the money. With easy access to the Nashville International Airport and a walkable commercial area, residents love living in Brentwood.
Franklin
Located just south of Nashville sits the city of Franklin. Providing residents with a dense suburban feel, housing prices in Franklin are 9% lower than the national average and utility prices are 10% lower. Founded in 1799 and named after Benjamin Franklin, the city of Franklin once played a major role in the American Civil War. In fact, one of the bloodiest battles in the Civil War took place here. Today, thousands of visitors travel to Franklin to visit the site of the Battle of Franklin where over 9,500 soldiers were killed or wounded in under five hours. The Carnton Plantation served as the largest field hospital in the area and offers guided tours daily. The Carter House is another historical landmark in the city that continually serves as a reminder of the war.
Considered the "Best Southern Town" in 2014, find over 200 dining establishments, art galleries, antique shops, local boutiques, and Victorian-style architecture. Not only does the area provide school-aged children with a quality public school system, but the community is full of nice people and is overflowing with opportunities. Considered the "8th Fastest-Growing City in the Nation," Downtown Franklins Main Street is well known for its annual festivals and parades.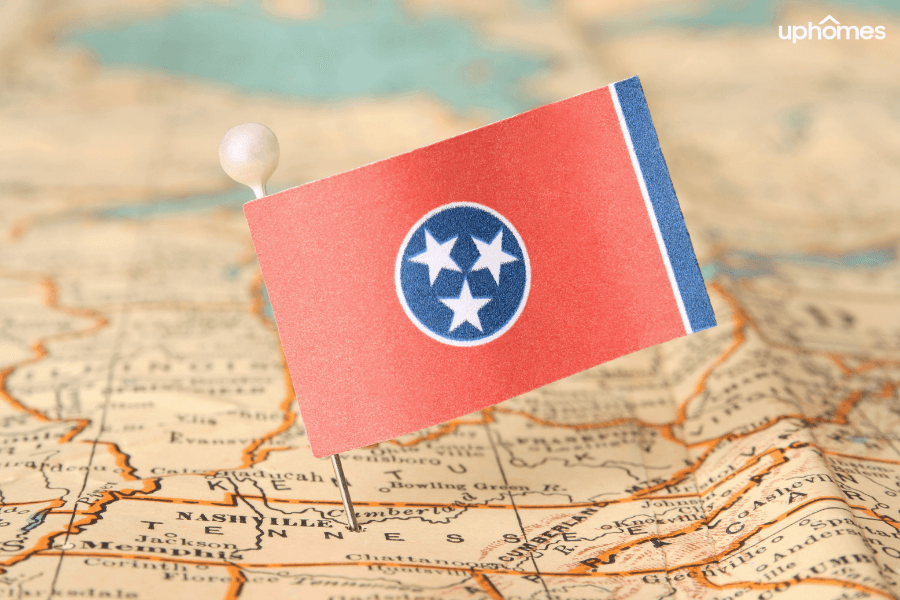 Germantown
Found in Shelby County, if you are considering moving to the Memphis area then Germantown may be the place for you. This Memphis suburb has a current population of about 40,000 people and is great for both young professionals and retirees. With a low cost of living on top of Tennesee's no state income tax, living in Germantown is very affordable. In fact, residential income in the area is considered one of the highest in the entire state.
Not only does Germantown have the lowest crime rate of any other city in the state, but it has some of the best-rated school districts. Only a fourteen-mile drive from Memphis, this city is in the perfect location while offering some of the top amenities. With an economy primarily driven by the retail and commercial sectors, the job market is thriving. What was once a popular stop for the Memphis-Charleston Railroad which was built in 1852, this city commemorates its historical significance and historical sites in the downtown "Old Germantown."
Collierville
Another Memphis suburb, the town of Collierville sits 30 miles from downtown Memphis and is found in Shelby County. With a population of 44,000 people, Collierville is the state's largest town by population. Not only is this a very affordable area due to the low cost of living, but this town happens to be very affluent. Most families in this town make an average of $110,000 a year which is huge compared to other areas. With beautiful real estate, Collierville is filled with large houses both old and new as well as popular retail establishments.
Located in downtown Collierville is the town's historic square. This walkable area is a cute and quiet shopping destination featuring local shops, quirky cafes, and even a park that hosts a summer concert series. For those that want more shopping and excitement, the Avenue at Carriage Crossing is an 800,000-square-foot shopping center that residents love going to. The Shelby County School District and multiple private schools are also found in this large town. It is no surprise that Collierville is one of the state's most beloved areas.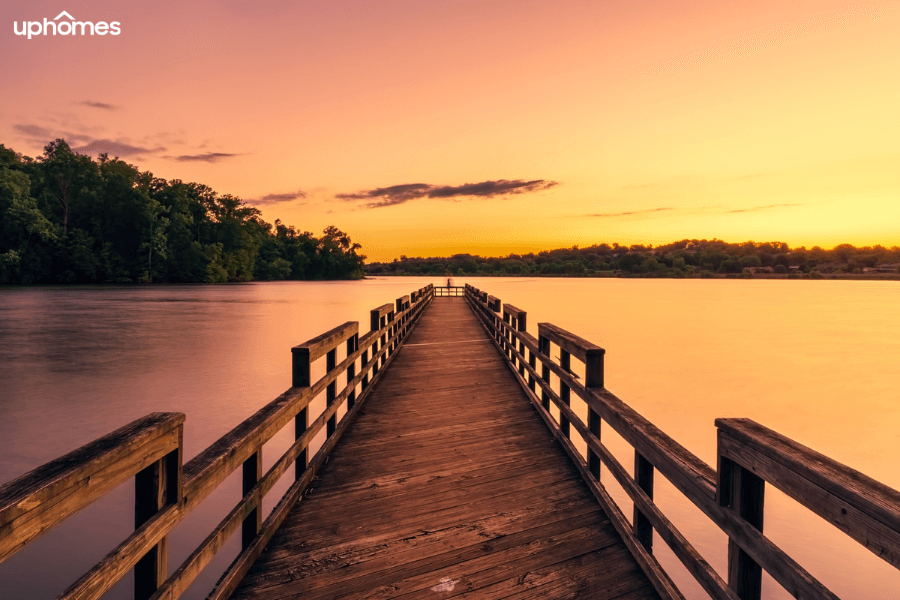 Nolensville
This small town is super small which is what gives Nolensville its charm. A suburb of Nashville, Nolensville was established in 1789 by William Nolen who served in the American Revolutionary War. Home to about 6,400 residents, the small size of this community is great for families or if you simply just want to befriend all of your neighbors. Since families love this town so much, Nolensville is actually one of the areas with the highest percentage of families and that number is continuously growing. While properties in this tiny town may be a bit pricey, its location near Nashville is considered a premium. By providing residents with a rural feel and a small-town vibe, Nolensville was able to make our list of the 9 Best Places to Live in Tennessee.
Murfreesboro
As one of the fastest-growing cities in Tennessee, the city of Murfreesboro is bringing in new residents from all over the country. Not only is this one of the safest communities, but Murfreesboro has outstanding schools, higher education opportunities, and an abundance of parks and greenways. Only 35 miles away from Nashville, Murfreesboro is well known for its American Civil War History much like most of the other areas nearby. The Stones River National Battlefield is a 570-acre park that remembers the Battle of Stone River.
Over 6,000 Union soldiers from this battle are buried next door at the Stone River Cemetary. For any history buffs, make sure to visit this battlefield as well as the Oaklands Mansion and the Cannonsburgh Village which highlights the city's early regional history. Ranked as one of the "Best Places to Live in America," this quiet city not only has an affordable cost of living, but the area has seen a rise in job growth over the last few years.
Oak Ridge
Built in the 1940s by the government and later becoming an independent city in the 1950s, the city of Oak Ridge is located in the eastern part of Tennessee and is about 25 miles west of Knoxville. What was once called "The Secret City," Oak Ridge was originally built with the intention to develop technology that would end World War II. Today, visitors can learn more about this secret project before becoming a civilian city at the Manhattan Project National Historical Park in Oak Ridge.
Now with a population of 29,000 people, Oak Ridge has come a long way since the war. Boasting a low crime rate and relatively low real estate prices, it is no wonder why many young professionals and families want to become residents. By offering a sparse suburban feel to the area, many residents are employed in federal government agencies such as the Department of Energy or the Oak Ridge National Laboratory.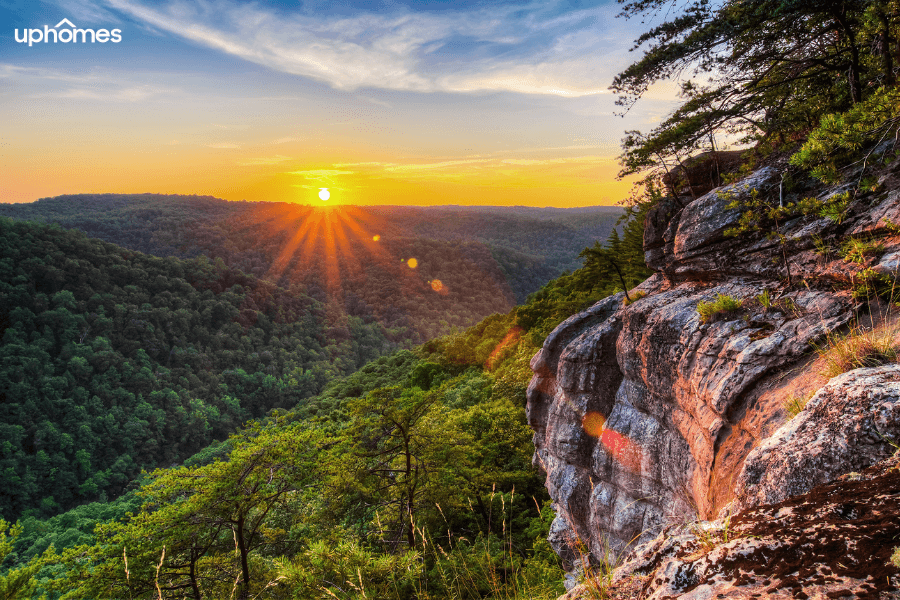 Chattanooga
Nestled in the foothills of the Appalachian Mountains and along the Tennessee River, this southeastern city is the fourth largest city in the state. Found near the border of Georgia and four interstate highways, Chattanooga is a great city with easy access to other areas. Home to one of the most productive affordable housing projects in the country, living in Chattanooga is both easy on your wallet and breathtakingly gorgeous. Most notable for its many historical Civil War battlefield sites, Lookout Mountain, the Tennessee Aquarium, and the Appalachian Trail, many people are drawn to the area.
This large city has fantastic school systems and great higher education opportunities at The University of Tennessee at Chattanooga or Chattanooga State Community College. With miles of greenway and a 10-mile riverwalk downtown, the city wants to connect its residents to the local shops, fun eateries, and gorgeous natural scenery. Nicknamed the "Scenic City," Chattanooga is the ideal destination for outdoor lovers due to its amazing natural beauty. Spend your days hiking, mountain biking, hang gliding, or bass fishing. The outdoor wonders of this city are what make Chattanooga a great place to live in Tennessee.
The Best Places to Live in Tennessee - The Bottom Line
A recent study found that Tennessee is one of the most popular states to move to. With a 60% inbound rate, Tennessee saw more people move to the state than ever before in 2020. Either moving for retirement, to be closer to family, or to simply enjoy the lifestyle and scenery, more and more people are taking advantage of what Tennessee has to offer. If you find yourself moving to the Volunteer State, contact one of our real estate specialists today to help you find your dream home in one of these wonderful cities!
Check Out These Fun Facts About Tennessee:
Tennessee has over 3,800 caves.

Chattanooga, Tennessee is home to the largest freshwater aquarium.

Davy Crockett was born in Greenville, Tennessee.

The Grand Ole Opry continues to hold the longest radio show title.

The first-ever mini golf course was located in Chattanooga, Tennessee.

The Cherokee Native American Word for Tennessee is "Tana-See" which means "The Meeting Place."

Jack Daniels is made in Lynchburg, Tennessee.

Tennessee is tied with Missouri for being the state with the most state borders.

Tennessee is the birthplace of the tow truck which was invented in 1916 in Chattanooga.

Graceland, the home of Elvis Presley, is the second most visited home in the United States.

Find your new home
Search real estate and homes for sale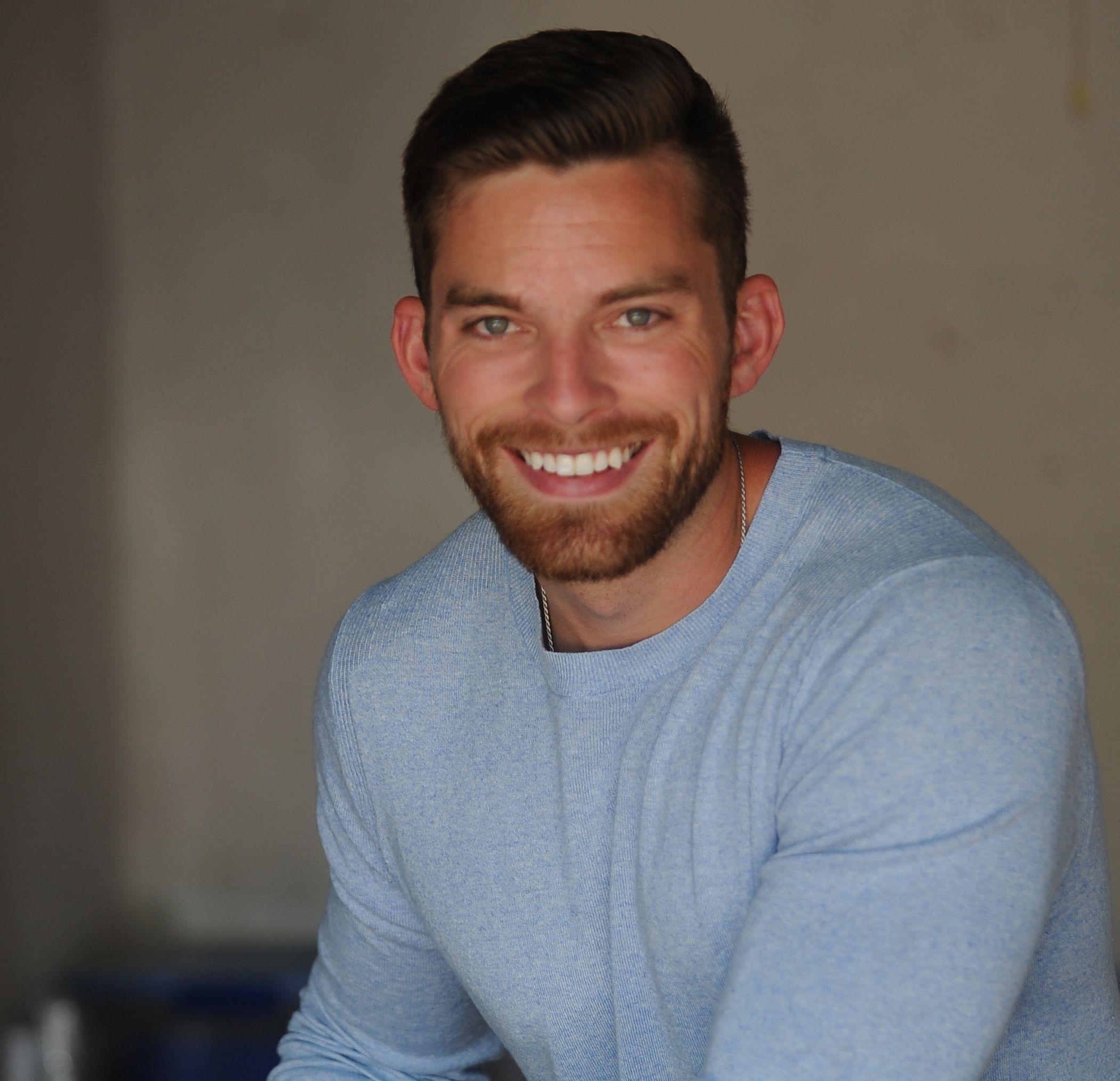 Ryan Fitzgerald
Hi there! My name is Ryan Fitzgerald, and I am a REALTOR®. My goal is to help you learn more about real estate through our Real Estate Blog! Hopefully, you enjoyed the above blog post and it found a way to provide help or value to you. When you're ready to buy or sell a home of your own let us know here. Please feel free to join the conversation by dropping us a comment below.