10 Best Neighborhoods in Knoxville, TN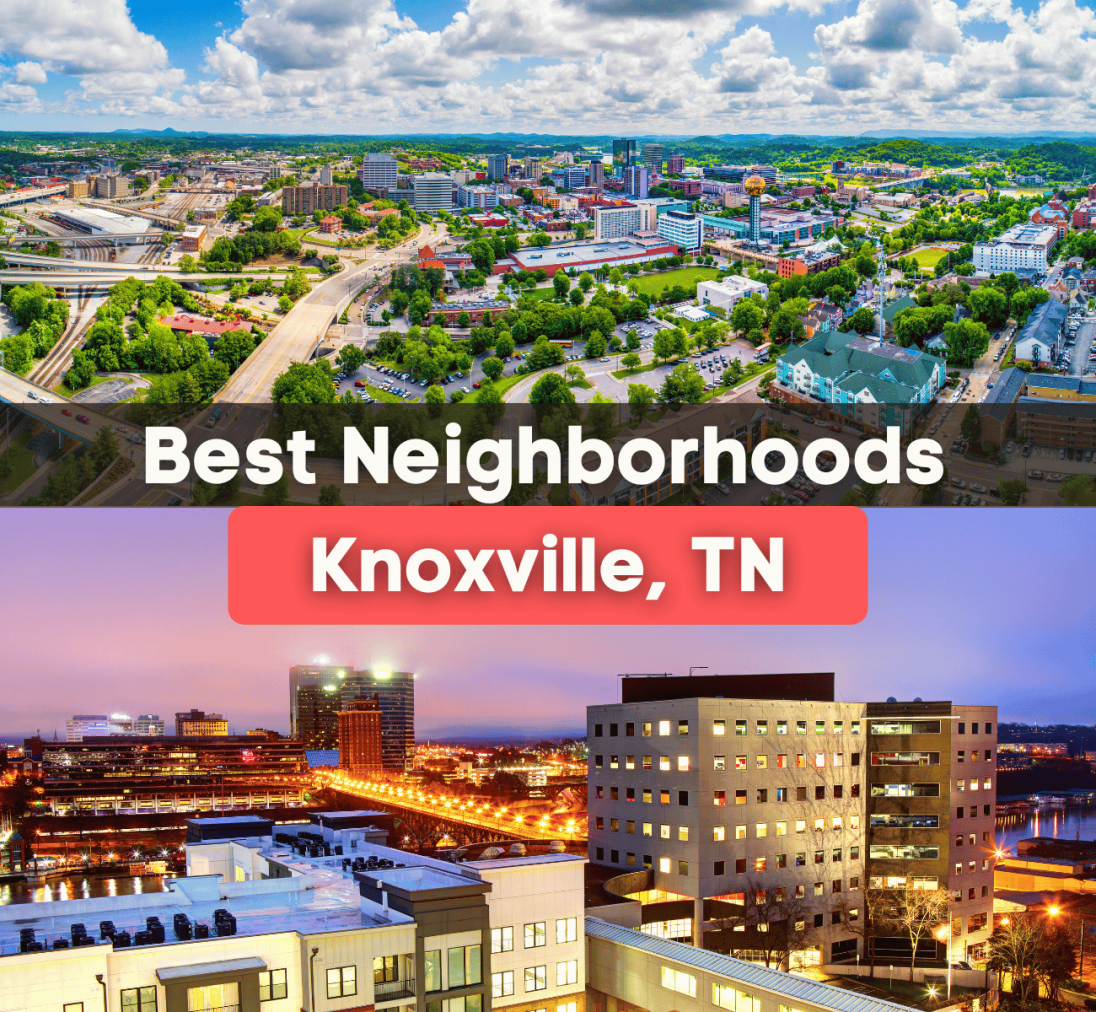 Best Places to Live in Knoxville
Are you thinking about moving to Knoxville, TN? Check out these best areas to live when in Knoxville!
Best known for its southern food, beautiful historic homes, and amazing outdoor adventures, the progressive city of Knoxville is considered the third largest city in the state and is located in eastern Tennessee.
Found about three hours from Nashville and six hours to Memphis, Knoxville lies at the Great Smoky Mountains National Park's foothills, making it an exciting place to live for nature lovers and adventure seekers alike.
Considered to be one of the best places to live in Tennessee for its affordability and high quality of living, new Knoxville residents will quickly fall in love with the city's dense suburban feel and abundance of trendy restaurants and lovely parks.
Attracting college students, young professionals, and families to the area, Knoxville has many good neighborhoods to choose from, whether you are looking for single-family homes for sale in Knoxville, townhomes for sale in Knoxville, or luxury homes for sale in Knoxville.
Whether you are looking for the safest places to live in Knoxville or an area that is surrounded by all of the best amenities that Knoxville can offer, the truth is there is no right or wrong answer when it comes to searching for homes for sale in Knoxville.
Since finding a nice neighborhood that meets all of your standards might be the most overwhelming part of moving to Knoxville, we are here to help by providing you with this trusty neighborhood guide that discusses all you need to know about the best neighborhoods in Knoxville, along with any local favorites.
Scroll below to learn more!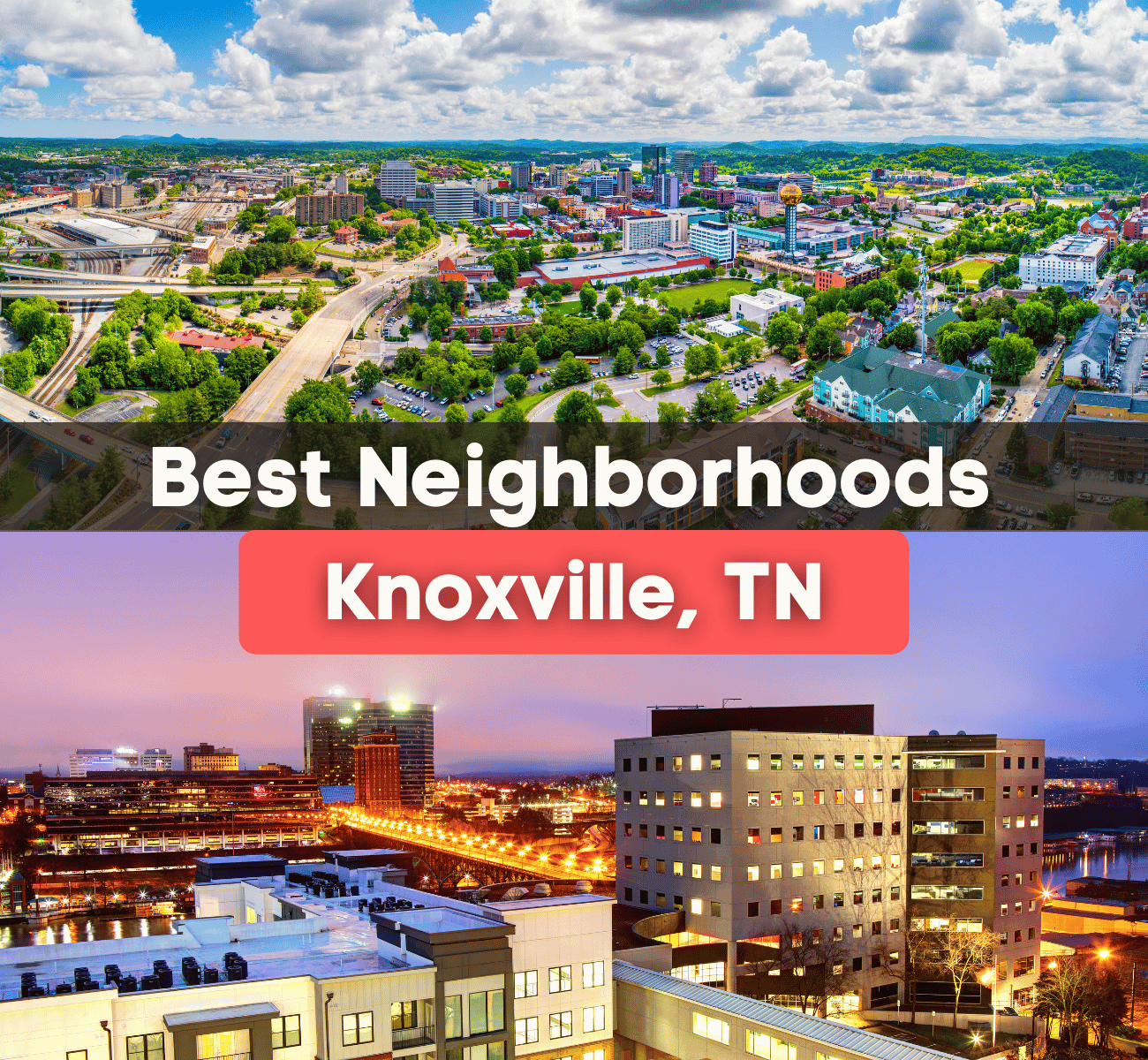 Here are the best neighborhoods in Knoxville if you are considering moving to eastern Tennessee!
Downtown Knoxville
Also known as the city's central business district, Downtown Knoxville is a busy and exciting place to live that is home to department stores, locally-owned independent boutiques, award-winning restaurants, cocktail lounges, sports bars, and no shortage of entertainment options.
It is the most walkable neighborhood in Knoxville since it is located near most of the city's popular amenities. Residents can get anywhere downtown on foot without owning a car.
Considered to be an ideal place to live for young professionals, college students, and couples that want to live near work and the hustle-and-bustle of busy city life, Downtown Knoxville is truly the heart and soul of East Tennessee.
Also located just minutes from the University of Tennessee campus, Downtown Knoxville always has something fun and unique.
Local Favorites: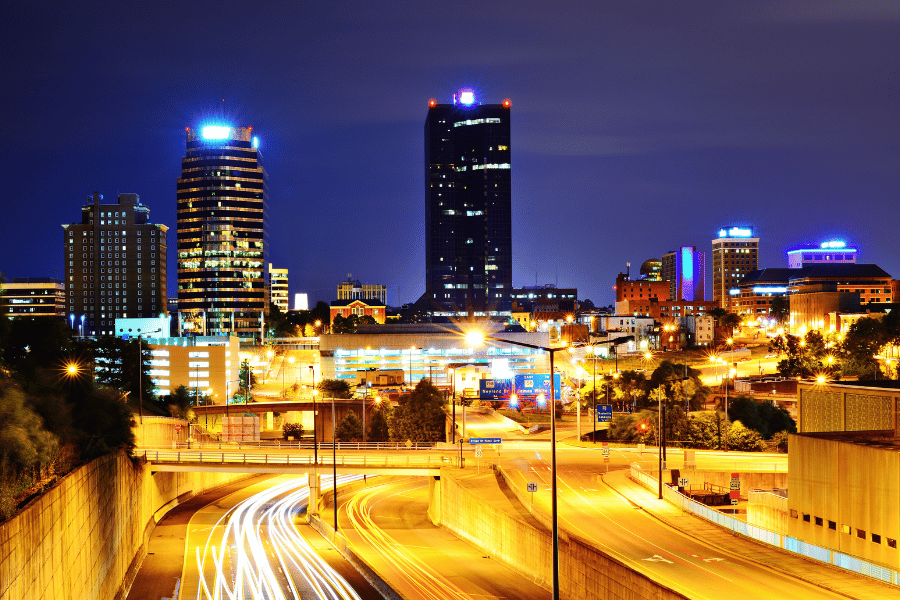 North Knoxville
North Knoxville is an up-and-coming city neighborhood with shady tree-lined streets, parks, walking trails, and beautiful homes that were first built in the late 19th and early 20th centuries.
Best known for its historic charm and mixture of modern conveniences, North Knoxville, is a designated National Historic District where most of the neighborhood is protected by H-1 zoning.
With architectural styles ranging from Queen Anne to Craftsman, North Knoxville comprises renovated single-family homes and large estates with wide sidewalks and Victorian-gilded front porches.
Local Favorites:
South Knoxville
Located south of the Tennessee River, the residential district known as South Knoxville is a growing neighborhood made up of revitalized historic buildings, open green spaces, art galleries, and delicious eateries.
Connecting to Downtown Knoxville by four bridges, South Knoxville offers its residents a short commute to work and popular local area attractions.
South Knoxville Elementary School and South Doyle Middle School are located here for those moving with school-aged children.
Local Favorites: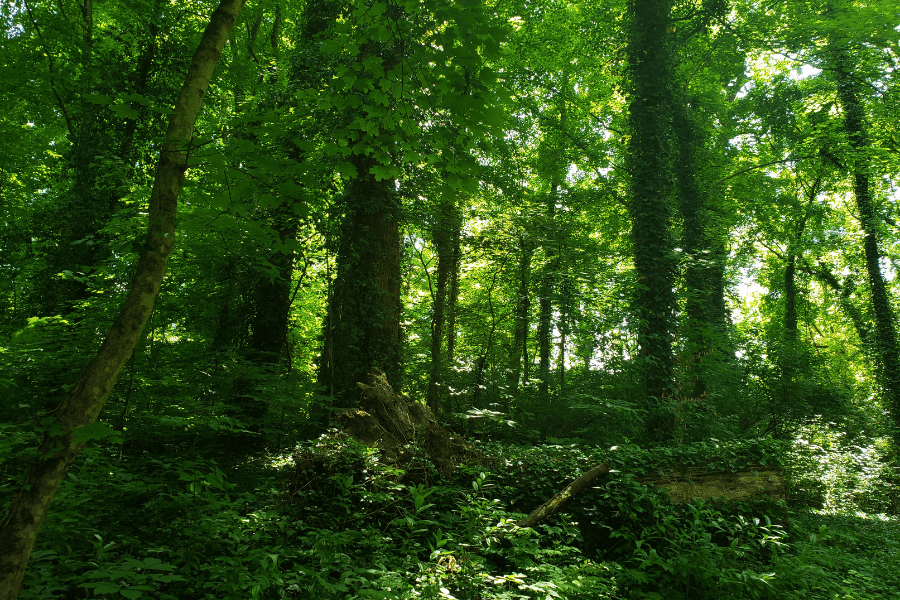 Parkridge
Situated off Magnolia Avenue east of Downtown Knoxville, the neighborhood of Parkridge was developed as a street car suburb for the professional class in the late 1890s and is now considered one of the oldest and most diverse neighborhoods in the city.
Home to beautiful single-family homes that boast Victorian-style architecture, most of Parkridge was designed by one of the most famous architects in the late 19th century, George F. Barber.
Known to be one of the most family-friendly neighborhoods in Knoxville, Parkridge is full of well-maintained parks, open green spaces, and attractions that will keep all ages entertained throughout the year.
Local Favorites:
Old City
Found at the northeast corner of Downtown Knoxville lies the neighborhood of Old City, which is one of the most creative and culturally independent places to live.
Old City is full of rich historical significance, providing a lively and alternative vibe, which can be seen through its many restored 19th-century buildings that are now home to cute coffee shops, chic artisan bakeries, edgy boutiques, and regional artists' studios and galleries.
Local Favorites:
Mechanicsville
Mechanicsville is located northwest of Downtown Knoxville and is one of the city's oldest neighborhoods since it was first established in the late 1860s for skilled laborers and mechanics working in one of the nearby factories.
While this neighborhood may appear to be a small village due to its small cluster of businesses and single-family homes, Mechanicsville has made a name for itself as a beloved community across Interstate 40.
Mechanicsville is home to one of the oldest remaining fire stations in Knoxville and many other historic buildings; Mechanicsville does an excellent job blending the old with the new.
Local Favorites:
Marble City
Named one of the best places to live in Knoxville, the community of Marble City is an exciting and lively place to call home that features an eclectic dining scene with many globally inspired eateries, beautifully restored 19th-century mansions, and miles of trails that can be used for walking, running, jogging, and cycling.
Named after the marble workers that lived here at the beginning of the 1880s, Marble City is now the place for young professionals and families.
Now the location of Marble City Market, a 15,000-square-foot innovative culinary marketplace in the historic Regas Square, many residents and visitors come here to try new tasty dishes and participate in community events.
Local Favorites: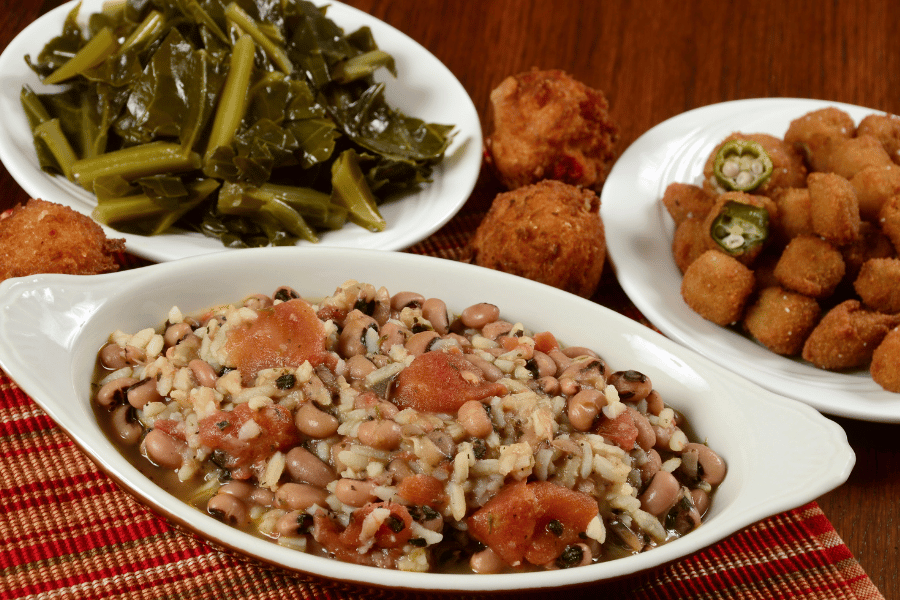 Fountain City
What was once known as an unincorporated community before its annexation into Knoxville in 1962, Fountain City is now a flourishing community just past North Knoxville.
Recognized as a quiet and low-key residential area with streets lined with live music venues, retro diners, family-owned pizzerias, and many outdoor activities, living in Fountain City is ideal for individuals looking for a break from busy city life.
Local Favorites:
Rocky Hill
Rocky Hill is a popular neighborhood in Knoxville located west of Downtown Knoxville and Tennessee State Route 332. Home to a population of just over 1,300 residents, Rocky Hill, is a smaller community with an average age of 48 years.
Since most residents that move to Rocky Hill are families, most young school-aged children attend Rocky Hill Elementary School, which is part of the Knox County School District.
Local Favorites:
Sequoyah Hills
Named for the Cherokee scholar Sequoyah who was the inventor of the Cherokee alphabet, Sequoyah Hills is an excellent place to live between Downtown Knoxville and West Knoxville.
As one of the city's first suburbs, Sequoyah Hills is now home to some of the city's most affluent and successful residents who live in mid-20th century-style single-family dwellings.
Local Favorites: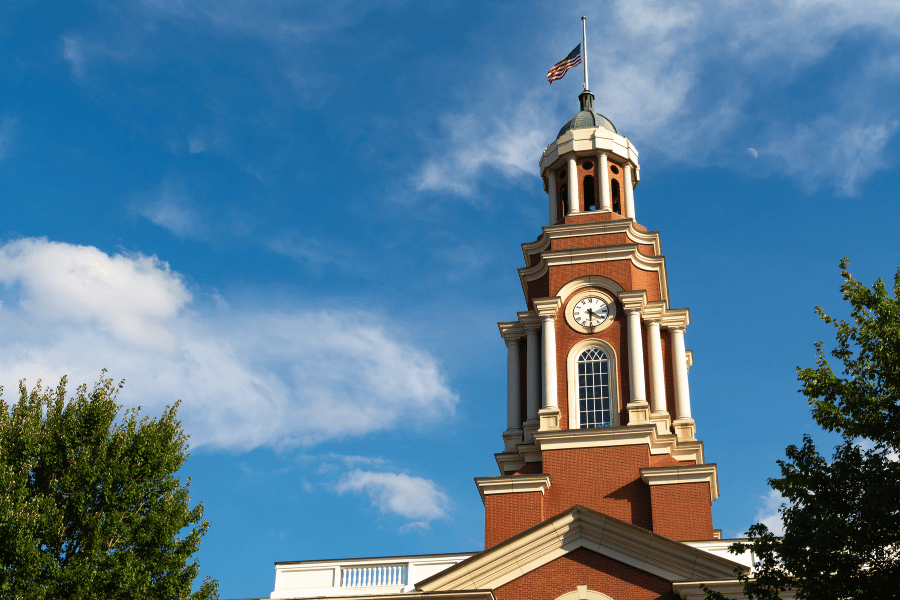 Best Places to Live in Knoxville, TN - Final Thoughts
No matter if you choose to live in one of Knoxville's quiet and safe, family-friendly neighborhoods or would instead buy a home near the hustle and bustle of downtown Knoxville's city life, there is no shortage of beautiful places to live in Knoxville that will appeal to any lifestyle.
From its array of unique and aesthetic architectural styles to its abundance of property types, our team at Uphomes is here to help you with every step of the home-buying process.
Once you have decided on a budget and have a good idea about what you want and do not want in a home, you can contact us here to connect with one of our Realty Specialists.
Kickstart your home-buying journey in Knoxville, TN, with us today! Make sure to check out our other local area guides, moving to Tennessee, moving to Nashville, the best neighborhoods in Nashville, moving to Clarksville, the best communities in Clarksville, and moving to Chattanooga! 

Find your new home
Search real estate and homes for sale