10 Things to Know BEFORE Moving to Clarksville, TN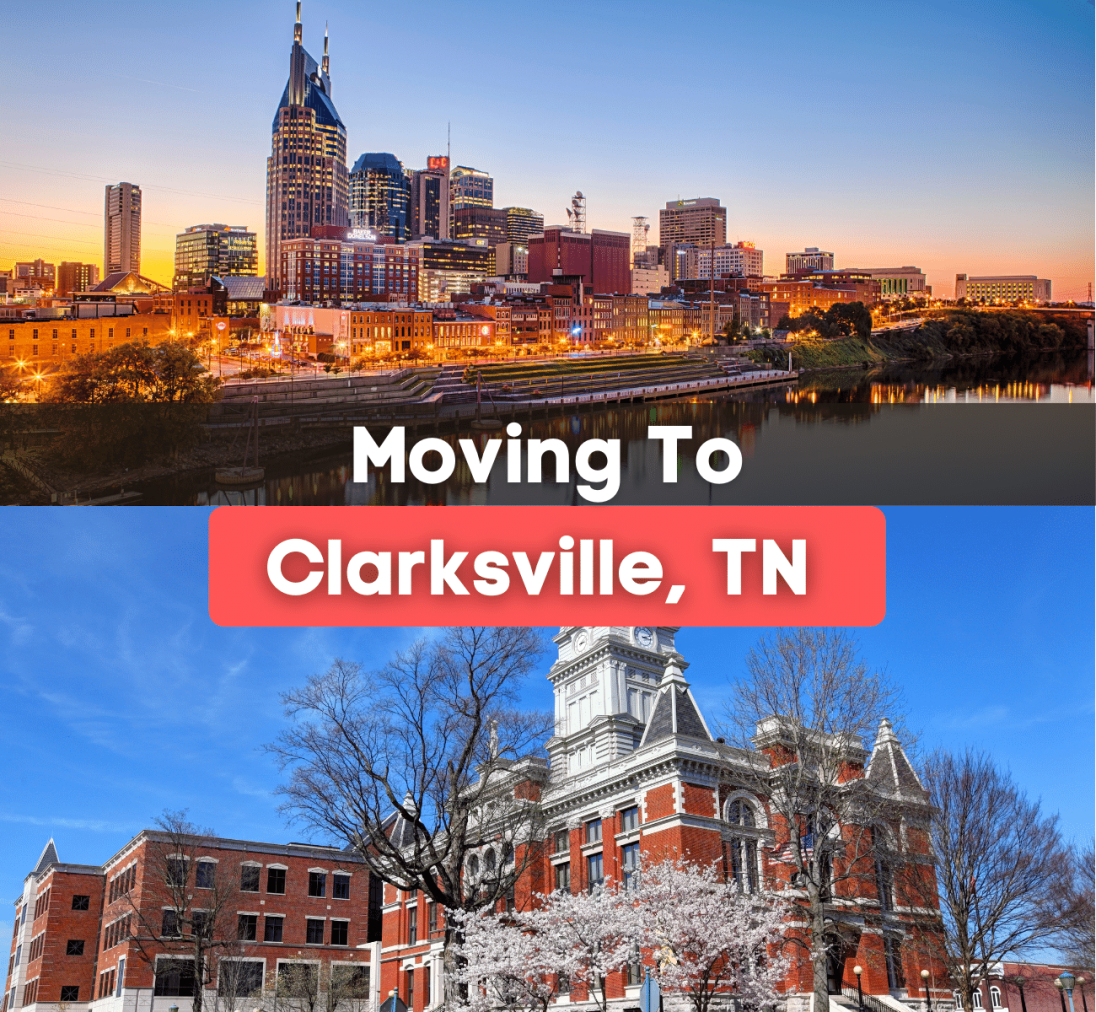 Living in Clarksville
Are you considering a move to Clarksville, TN? Make sure you know these ten things about living in Clarksville!
Named one of the best places to live in America by Money Magazine and one of the best places to live in Tennessee, Clarksville is a beautiful city that is best known as the home of Austin Peay State University, neighbor to Fort Campbell United States Army post, and as the birthplace of The Leaf-Chronicle which is the oldest newspaper in all of Tennessee.
The charming city of Clarksville is found in North Tennessee and is located about 40 minutes northwest of Nashville along Interstate 24.
The city was established in 1784 near the confluence of the Cumberland, the Red Rivers, and the Kentucky state line. Clarksville is named for General George Rogers Clark, who was a frontier fighter and Revolutionary War hero.
With a population of over 173,480 people, Clarksville is just behind the city of Chattanooga in terms of population size. Still, it is this small town feel that is attracting many families, young professionals, and retirees to the area.
If you are considering a move to Clarksville and have never visited before, then you are probably wondering what life is like living in Clarksville. Luckily, we have put together this moving guide so that you know what to expect before you start packing up all of your belongings and making moving plans.
So without further ado, keep scrolling to learn more about living in Clarksville, TN, and at any time, jump to the best neighborhoods or search for homes in Clarksville!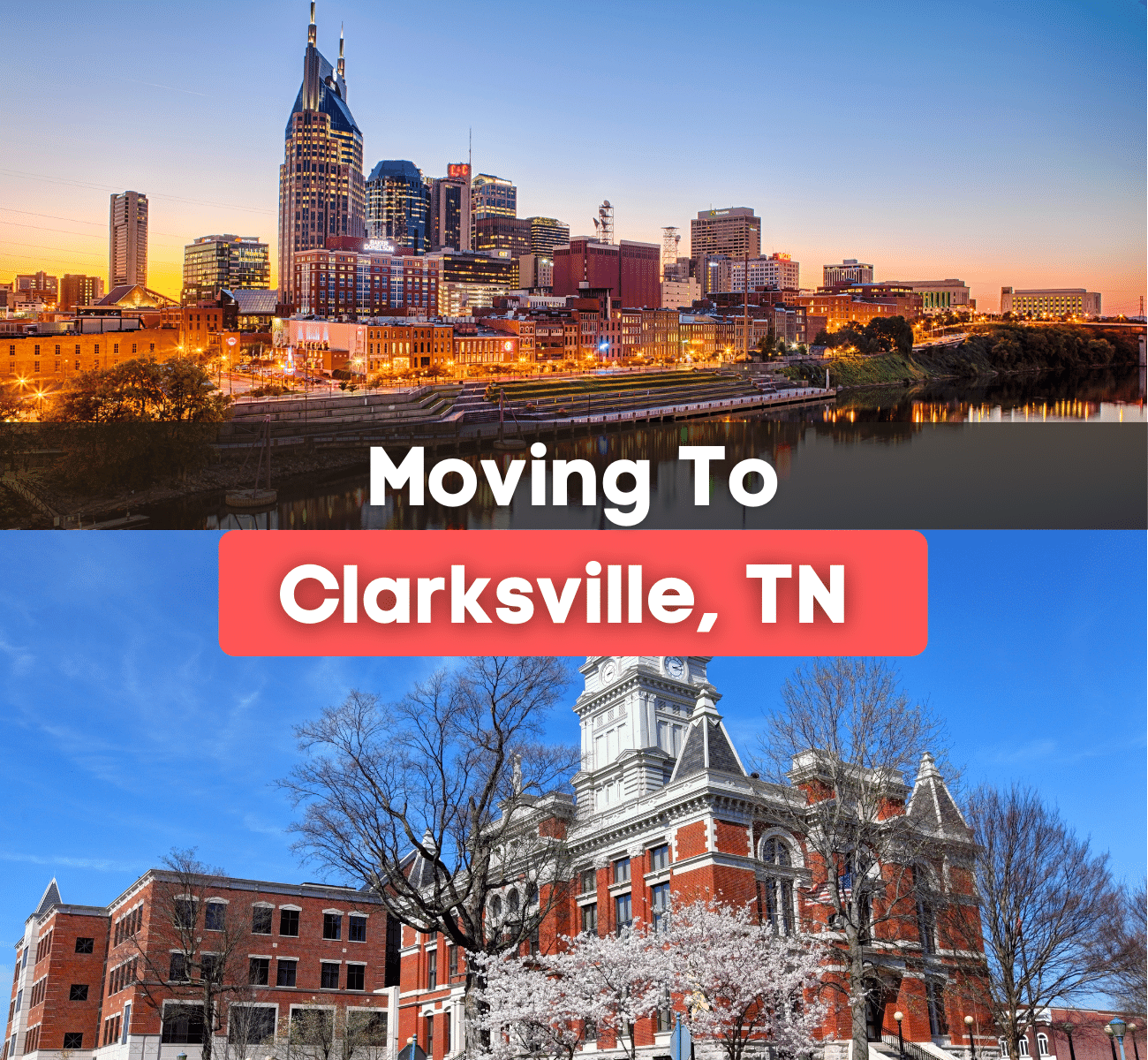 Here are the top things that you should know about moving to Clarksville!
Community
Clarksville offers its residents a sparse suburban feel and is an excellent place to live in Montgomery County. It is very diverse and is home to many activities, shops, and attractions that will keep residents of all ages and backgrounds entertained.
Known for being a strong military community due to the city's location near Fort Campbell, which is right over the Tennessee border in Kentucky, many residents are either active or retired military personnel.
Recognized as one of the best cities in Tennessee to retire, Clarksville has made a name for itself as a popular retirement destination because of its many recreational activities, affordability, and low taxes.
Currently going through a population boom like other areas in middle Tennessee, the population in Clarksville has grown by 13% over the last five years, and there are no signs of this growth slowing down any time soon.
Since Clarksville is such a small, tight-knit community, the city constantly hosts multiple community events throughout the year that everyone will love, no matter if you are a local, new in town, or are just passing through for the day.
Some of the most popular events in Clarksville include the Clarksville Christmas Parade, Clarksville Downtown Market, and Clarksville Film Festival.
Cost of Living
The cost of living in Clarksville is 8% lower than the national average. Still, it is 4% higher than the Tennessee average, which makes Clarksville a relatively affordable place to live in both the state and country.
Even though area prices are up 1.3% from a year ago, with the most significant increases in transportation, food, and housing costs, the city's affordability is one of the main reasons Clarksville has risen in popularity.
Clarksville is 15.6% less expensive than living in Nashville, and housing costs are 39.2% less costly than housing costs in Nashville.
To live comfortably in Clarksville, it is recommended that homeowners make a median home income of about $60,140 per year.
The cost of living index in Clarksville is 85.6 out of 100.
| | | | |
| --- | --- | --- | --- |
| Cost of Living | Clarksville | Tennessee | National Average |
| Overall | 85.6 | 87.6 | 100 |
| Health | 97.3 | 101.9 | 100 |
| Grocery | 96.4 | 95.4 | 100 |
| Housing | 68.9 | 71.2 | 100 |
| Utilities | 100.3 | 96.7 | 100 |
Job Market
Clarksville is not only a fantastic place to live and play but also a great place to work. With a job market that has increased by 1.7% over the last year and future job growth predicted to be 36.8% over the next ten years which is higher than the United States average of 33.5%, the numbers are in no way slowing down.
Even though Clarksville may have an unemployment rate of 6.2%, which is just above the United States average of 6.0%, if you are moving to Clarksville in search of a job, then do not expect to be looking for long.
No matter your educational background or if you are looking for a part-time or full-time position, employment opportunities are bound to be available.
Clarksville's most significant economic industries include manufacturing, hospitality, educational services, government, retail trade, health care, and social assistance.
The best companies to work for in Clarksville include the Clarksville-Montgomery County School System, Vanderbilt University Medical Center, Community Health Systems, Agero Clarksville, and Austin Peay State University.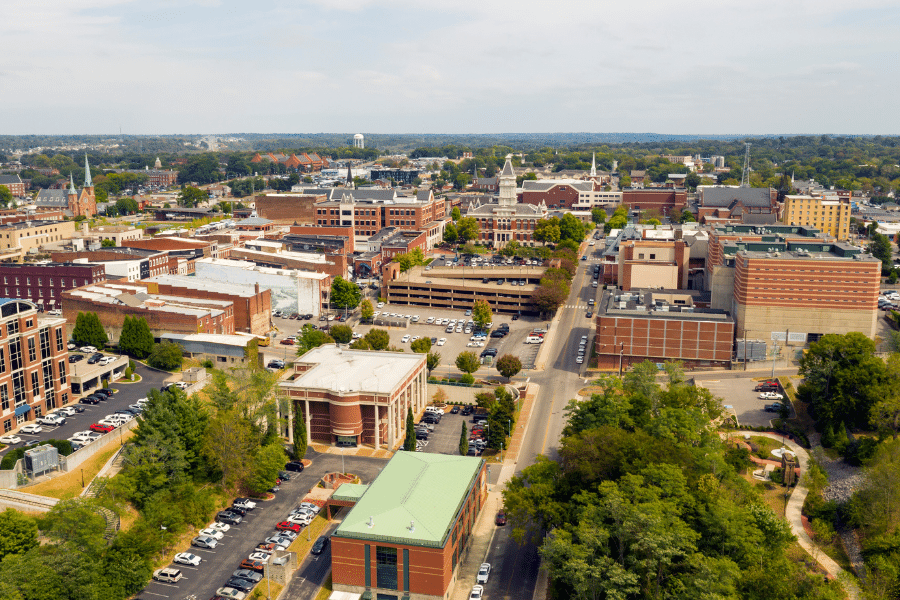 Education
As part of the Clarksville-Montgomery County School System, the public schools in Clarksville are above average and have a student-teacher ratio of 17 to one.
Serving over 36,426 students in the system, 45% of Clarksville students are proficient in math, and 41% are proficient in reading in grades K-12.
Providing opportunities for students inside and outside the classroom, Clarksville has a graduation rate of 94.3%, higher than the state of Tennessee's average of 89.6%.
Also, home to top-rated colleges and universities, Austin Peay State University and North Central Institute are located in Clarksville.
Austin Peay State University, in particular, is a public four-year university with 8,195 undergraduate students and ranks number one out of 46 Best Masters Degree in Psychology Programs by bestvalueschools.org.
Climate
Clarksville is known for its hot and muggy summers, frigid and wet winters, and partly cloudy weather all year round.
While the best time to visit Clarksville for the best weather is from mid-May to late June and late July to early October, temperatures typically vary from 30 degrees Fahrenheit to 89 degrees Fahrenheit and rarely dip below 14 degrees or rise above 96 degrees.
The hot season tends to last from late May to mid-September. The hottest month is July, with an average high temperature of 89 degrees Fahrenheit and an average low temperature of 70 degrees Fahrenheit.
On the other hand, the cold season tends to last from late November to late February. The coldest month is January, with an average high temperature of 47 degrees Fahrenheit and an average low temperature of 30 degrees Fahrenheit.
Clarksville has 210 sunny days per year and receives an average of 51 inches of rain per year and five inches of snow per year. Since the weather in Clarksville can be pretty unpredictable, it is essential to always check the forecast before leaving home for the day to prepare you for what mother nature throws your way.
Outdoor Activities
Since Clarksville has a relatively mild climate, spending time outdoors and partaking in fun outdoor activities such as hiking, running, golfing, rock climbing, and biking is the best way to enjoy all four seasons.
Home to 650 miles of navigable waterways since the Cumberland and Red Rivers are found nearby, many residents enjoy boating, fishing, water skiing, kayaking, and canoeing when the weather is nice.
Explore these favorite local parks in Clarksville, TN: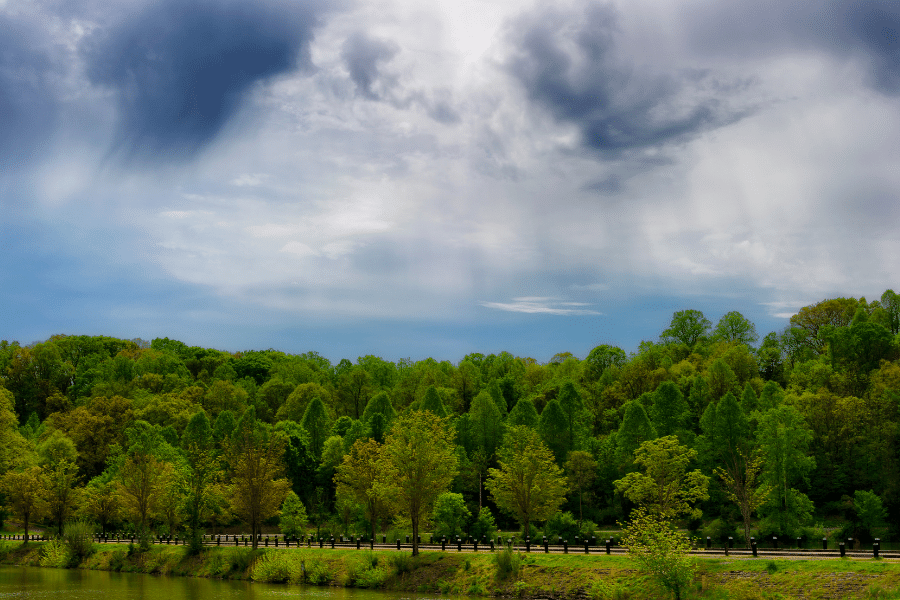 Restaurants
Blending classic southern cuisine with international favorites, Clarksville is home to a variety of cozy cafes, world-class restaurants, and hip eateries that all serve innovative dishes.
Whether you are in the mood for seafood in an upscale setting or would rather dine on comfort food in a laid-back atmosphere, there are plenty of great restaurants to try when in Clarksville.
Dine at one of these top favorite local restaurants in Clarksville, TN: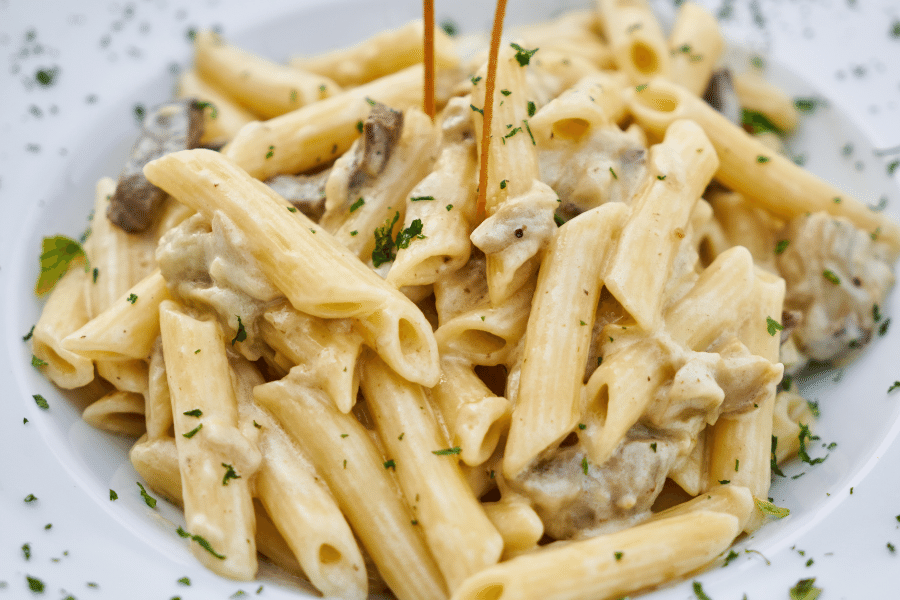 Nightlife
After a long day exploring the city's many popular attractions, hanging out with friends at one of Clarksville's bars and nightclubs is a great way to end the night.
From live music joints to themed bars and grills, there is no better place to show off your moves on the dancefloor and enjoy a signature cocktail than in Clarksville.
Check out these favorite local lively bars in Clarksville, TN: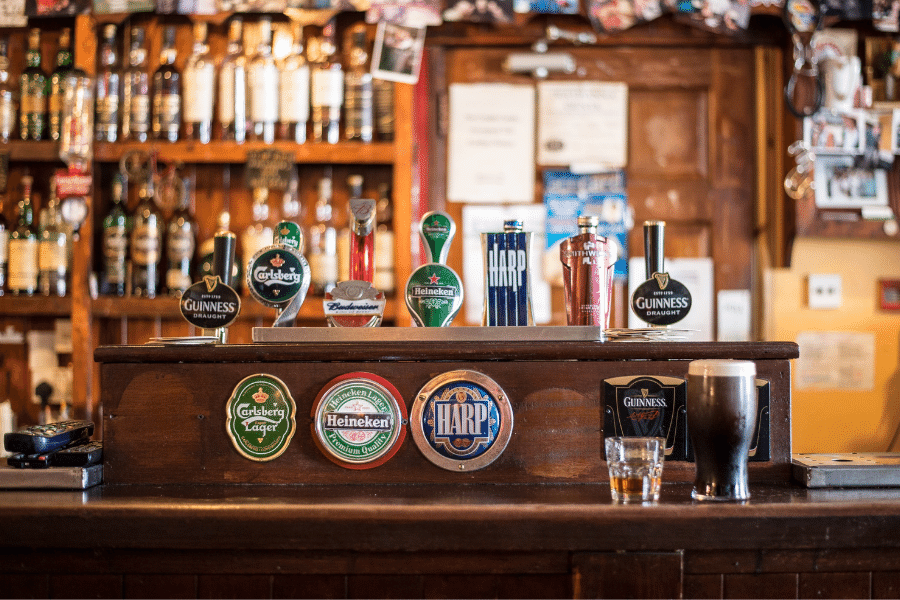 Breweries, Wineries, and Distilleries
Home to multiple breweries, wineries, and distilleries, Clarksville provides a great atmosphere to enjoy a drink made right in town. Clarksville's craft beverage industry has exploded over the past few years as the city has grown from a one-brewery town to a popular drinking destination.
Visit these favorite local breweries, distilleries, and vineyards in Clarksville, TN: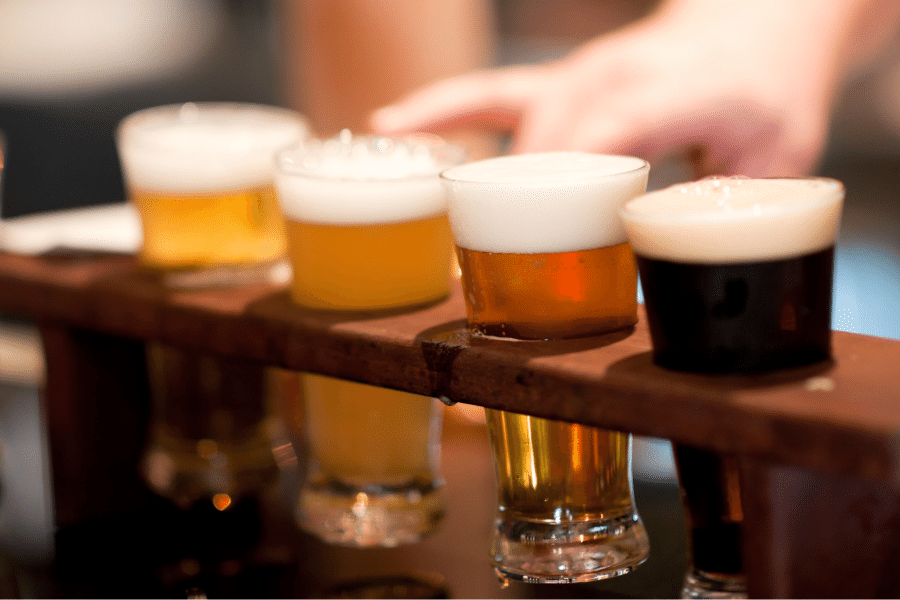 Safety
Even though the crime rate in Clarksville is 22% higher than the national average, Clarksville continues to have one of the lowest crime rates in Tennessee.
With a crime rate of 32.67 per every 1,000 residents, one crime occurs every hour and 37 minutes in Clarksville. When searching for homes for sale in Clarksville, most residents consider the southeast part of the city the safest.
Pros and Cons of Moving to Clarksville, TN
Pros:
Affordable cost of living
Low taxes
Tight-knit community
Excellent education
Job opportunities
Comfortable climate
Exciting nightlife
Delicious restaurants
Plenty of parks and outdoor activities
Excellent breweries, wineries, and distilleries
Cons:
Higher crime rate
The increasing level of congestion due to a rise in population
Lots of traffic
Tons of construction
Moving to Clarksville, TN - Final Thoughts
While moving to Clarksville might not be the best decision for everyone, it is undoubtedly a fantastic choice whether you are a first-time homebuyer or are looking for a place to retire.
If you or anyone else you may know is interested in new construction homes for sale in Clarksville and luxury homes for sale in Clarksville, then make sure to contact us today to be connected to one of our Real Estate Agents!

Find your new home
Search real estate and homes for sale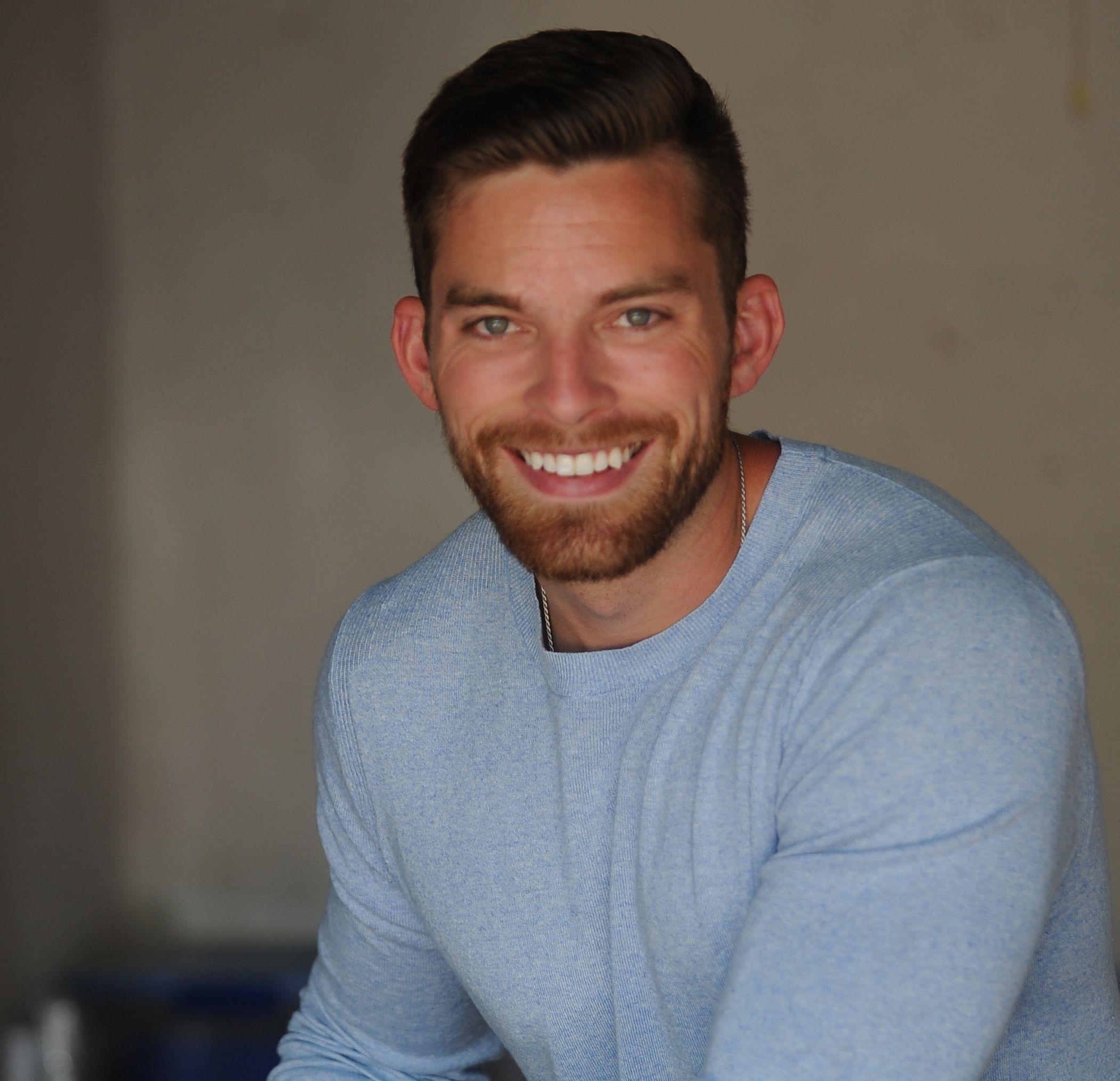 Ryan Fitzgerald
Hi there! My name is Ryan Fitzgerald, and I am a REALTOR®. My goal is to help you learn more about real estate through our Real Estate Blog! Hopefully, you enjoyed the above blog post and it found a way to provide help or value to you. When you're ready to buy or sell a home of your own let us know here. Please feel free to join the conversation by dropping us a comment below.