10 Things to Know BEFORE Moving to Chattanooga, TN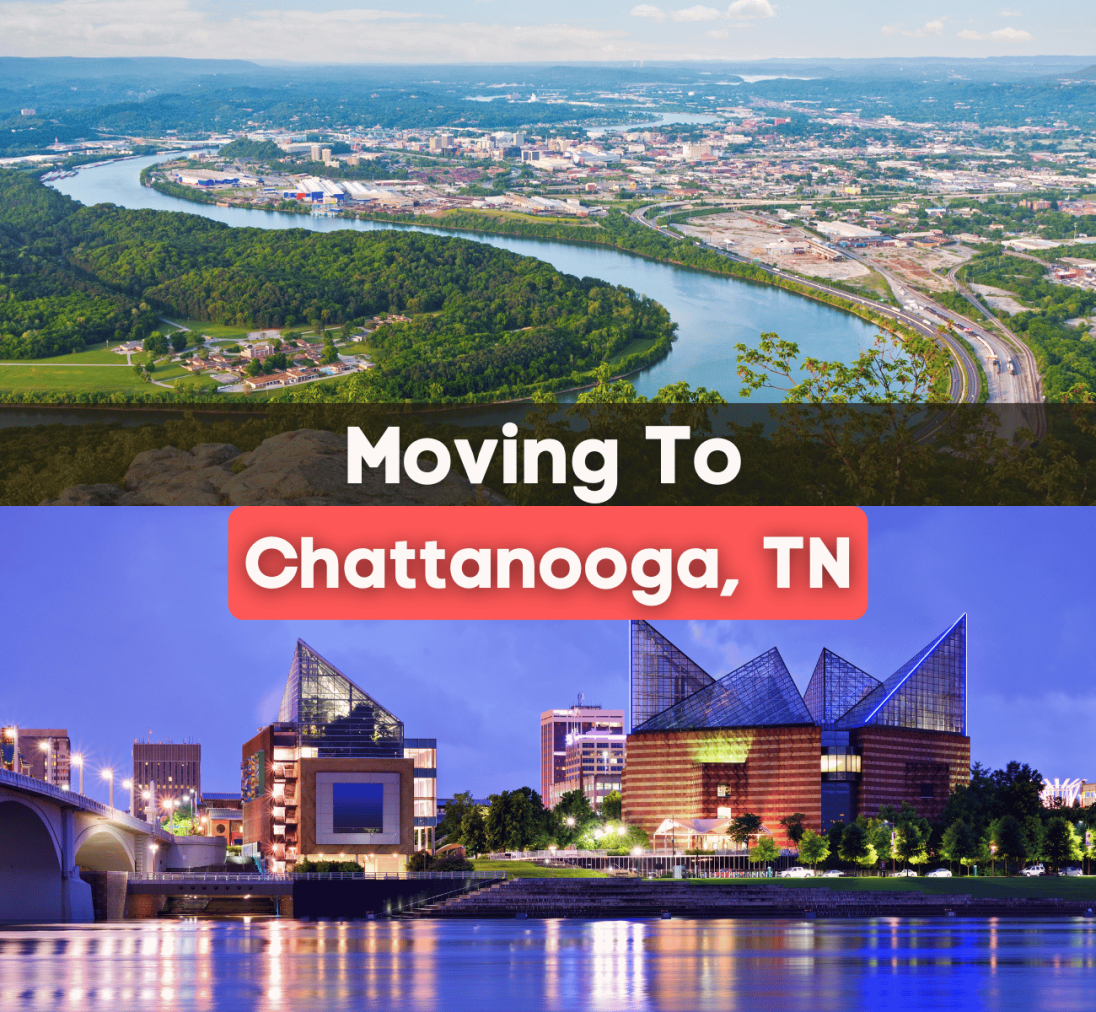 Living in Chattanooga
If you are considering moving to Chattanooga, TN, then make sure you know these top ten things about life in Chattanooga!
The perfect destination for your next trip or as your new home, Chattanooga, Tennessee, in Hamilton County, is most known as the home of the University of Tennessee at Chattanooga and for its 1941 hit song by Glen Miller and his orchestra called "Chattanooga Choo Choo."
Located in eastern Tennessee near the border of Georgia and found along the Tennessee River at the Appalachian Mountains foothills, Chattanooga is surrounded by breathtaking views and natural areas that make for the ideal outdoor adventure.
Named as one of the top 100 Best Places to Live in 2019 and one of the best places to live in Tennessee, Chattanooga is a great place to live due to many factors, including its affordability, low housing costs, laid-back charm, and sought-after amenities.
Definitely worth the visit; if you are still getting familiar with the area, then you will soon learn how much Chattanooga will appeal to your tastes since it has something to do and see that everyone will enjoy.
While more than half of the population in Chattanooga is relatively young, the city is also an attractive retirement destination due to its mild weather, lack of state income tax, and excellent healthcare; it is estimated that about 15.6% of Chattanooga residents are over the age of 65 while the rest of the population is made up of Millenials, college students, young professionals, and families.
Recognized as one of the fastest growing metro areas in Tennessee and as the fourth largest city in Tennessee, right behind Knoxville, Memphis, and Nashville in terms of population, Chattanooga is increasing at a rate of 0.74% annually as of 2022.
So if you want to find out for yourself why everyone is moving to Chattanooga, make sure to keep reading!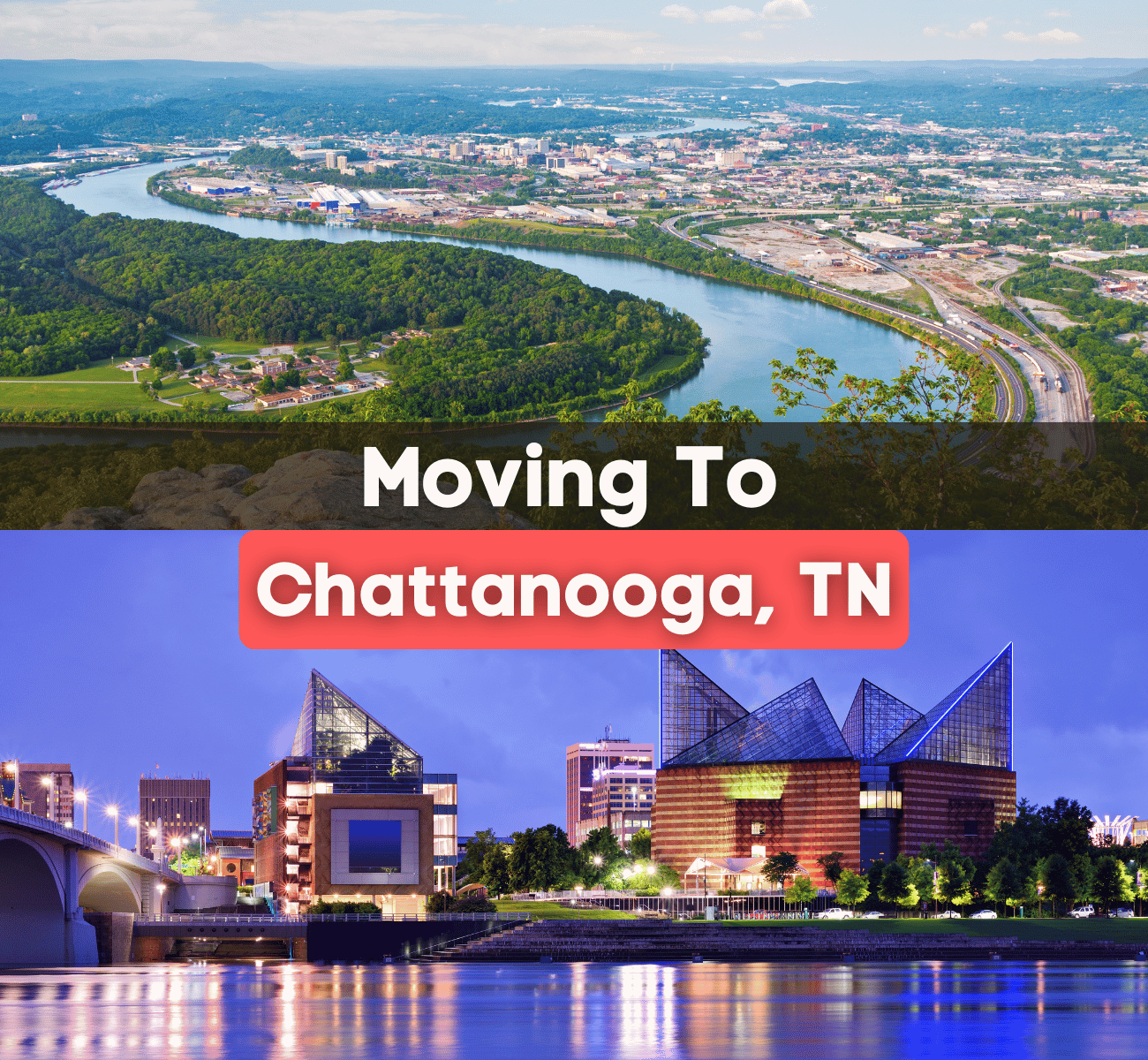 Here is what you should know about living in Chattanooga!
Affordable Living
If you are wondering whether or not Chattanooga is expensive to live in, then you will be happy to learn that Chattanooga is one of the most affordable places to live in Tennessee!
With the cost of living 9% lower than the national average, living in Chattanooga is 17.4% cheaper than living in Nashville and 2% less expensive than living in Knoxville.
Utility prices are 12% lower than the national average, transportation expenses are 9% lower than the national average, healthcare prices are 3% lower than the national average, and grocery prices are 1% lower than the national average.
Even though area prices are up by 1.3% from a year ago, the most significant increases are found in transportation, food, and housing; the median home price in Chattanooga is still about $30,000 less than the national average.
To live comfortably in Chattanooga, it is recommended that a single resident make a median income of at least $57,000 a year. A family of four is estimated to accumulate monthly costs of about $3,744 without rent, and a single person is assessed to collect monthly fees of about $1,064.
Here are some average costs in Chattanooga, TN:
| | |
| --- | --- |
| Cost of Living | Chattanooga |
| Median Home Price | $352,578 |
| Energy Bill | $150.66 |
| Loaf of Bread | $3.44 |
| Gallon of Milk | $2.20 |
| Doctor's Visit | $114.62 |
| Dentist Visit | $98.01 |
| Veterinary Visit | $50.32 |
High Crime Rate
While Chattanooga has more pros than cons, one of the most significant negatives of choosing to live in this city is the metropolitan area's high crime rate.
With a crime rate of 79 per every one thousand residents, Chattanooga has one of the highest crime rates in the country compared to other similar communities.
This means that your chance of becoming a violent crime is one in 72, and your likelihood of being a property crime is one in 15.
Before moving to Chattanooga, read our Living Alone: Home Safety Checklist and check out our Best Neighborhoods in Chattanooga local guide to learn about the safest places to live in the city.
Chattanooga is a Growing Tech Hub
Whether starting a new job or actively looking for one, Chattanooga is home to a growing job market with over 86,000 employees.
Chattanooga has seen a rebalancing and recent resurgence in the tech industry from major cities across the country, offering a vibrant startup ecosystem and an expanding tech sector.
As the first city in the United States to roll out a citywide gigabit network, Chattanooga's low area prices offer entrepreneurs, investors, and workers an affordable place to live while still working in the tech industry outside of Silicon Valley and New York City.
Some of the top technology companies to work for in Chattanooga include Skuid, CodeScience, MCA Technology Solutions, and Info Systems Corporation.
Excellent Education
Whether you have school-aged children or are pursuing higher education opportunities for yourself, Chattanooga is home to highly-rated public schools and multiple sought-after colleges and universities.
As part of the Hamilton County School System, the Chattanooga High Center for Creative Arts teaches grades six through twelve, has been ranked as the number 18 top middle school in the state, and was rated as the seventh best magnet school in the state.
If you want to earn an associate's, bachelor's, or graduate degree, then The University of Tennessee at Chattanooga and the Chattanooga State Community College are also here.
Explore the Great Outdoors
Providing access to some of the best rock climbing, mountain biking, horseback riding, hiking, hang gliding, and white water rafting adventures in the southeast, Chattanooga has no shortage of fantastic parks, green spaces, and outdoor recreation areas to discover.
Go on your next adventure at one of these favorite local parks:
Rock City Gardens: First opened in 1932, this popular one-of-a-kind tourist attraction features natural rock formations and some of the best views of Chattanooga.
Lookout Mountain: Located in the northwestern corner of Georgia, this mountain range is just 10 minutes from Downtown Chattanooga and rises 2,000 feet above sea level.
Ruby Falls: Located deep within Lookout Mountain, this underground cascading waterfall is the deepest commercial cave and largest underground waterfall in the country.
Renaissance Park: This 23-acre wetland park is located right beside Coolidge Park and is a great place to go for a walk on a nice day.
Coolidge Park: Found on the city's North Shore, this park is home to an interactive water fountain and to the world's largest pedestrian bridge which are adjacent to local shops, restaurants, and art galleries.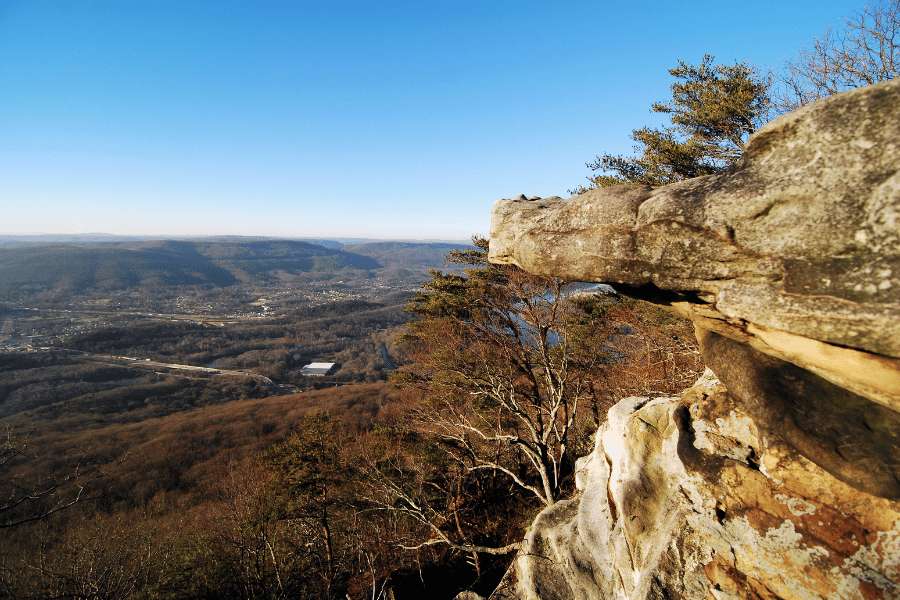 Attend Local Events and Festivals
You will never be bored when living in Chattanooga since the city hosts events and festivals throughout the year that bring the whole community together, including music and food festivals, outdoor concerts, and sports events.
Make sure to attend one of these local favorite events and festivals:
Chattanooga Market: Held every Sunday from April to December, this is the largest producer-only arts and crafts and farmers' market held in the region.
Riverbend Festival: First started in June 1982, this three-day annual music festival is full of music, fun, and fireworks.
Tennessee Whiskey Festival: Located in the Miller Plaza in Downtown Chattanooga, this festival is the perfect place to sample and appreciate the best whiskey made in Tennessee.
Moon River Festival: Located on the banks of the Tennessee River, this recurring music festival in September is one of the most successful festivals in the city and features more than 20 performances.
Chattanooga Motorcar Festival: This three-day festival takes place in October and is a collector car show that offers a weekend of vintage racing, auctions, rallies, and parties.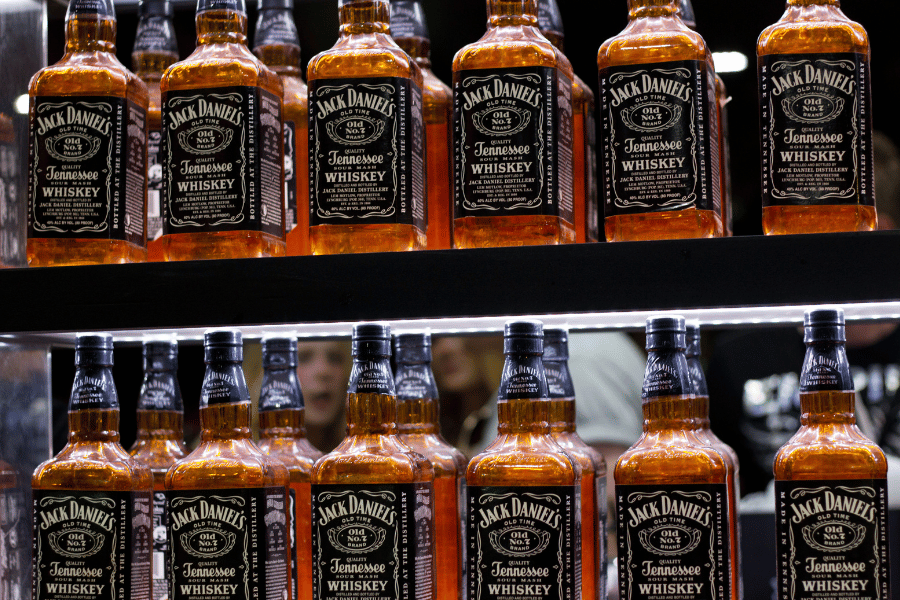 Culture and Arts
Filled with world-class museums, public art spaces, and performing arts theaters, Chattanooga has a vibrant and varied arts-and-cultural scene dedicated to the visual arts, which can be celebrated through the city's many art exhibits and outdoor installations.
Visit these local favorite museums and galleries:
Hunter Museum of American Art: Including up to 100 years of architecture, this museum is home to the complete collection of American art in the southeast from the 1700s to the present day.
Bessie Smith Cultural Center and Chattanooga African American Museum: Celebrating African American history and culture through art, education, and exhibits highlighting civil rights, jazz, and critical local figures.
Chattanooga Theatre Center: This community performing arts theater produces Broadway-style musicals, dramas, comedies, and children's shows for the public.
Houston Museum of Decorative Arts: Found in a quaint Victorian home, this museum has a unique collection of over 15,000 pieces of decorated art glass and Victorian-era furniture from the early 1900s.
River Gallery: In business for over 30 years, this gallery is located steps away from the Hunter Museum of American Art and features jewelry, paintings, sculpture, pottery, and glass from regional, national, and international artists.
Food Scene
Famous for its southern cuisine and globally-influenced dishes, dining out at one of the best restaurants in Chattanooga will quickly become your new favorite activity. From cozy cafes to five-star dining establishments, there is always a new place to try that will satisfy your cravings.
Check out these favorite local restaurants:
Puckett's Restaurant - Downtown Chattanooga: With roots dating back to the 1950s, this southern restaurant located within walking distance of the Tennessee Aquarium is serving barbecue dishes, classic southern sides, and their signature blackberry sweet tea.
STIR: Found in Southside Chattanooga, enjoy made-from-scratch American dishes, an oyster bar, and craft cocktails.
Alleia: Great for a romantic date night, this rustic Italian restaurant serves delicious pizzas and homemade pasta in a chic and industrial space.
St. John's Restaurant: Located in a vintage space with modern decor, this is Chattanooga's most acclaimed restaurant that serves inventive regional American cuisine.
Public House Restaurant: This gathering place for great food and drinks features a locally sourced menu of creative Southern fare and small plates, cocktails, beer, and wine.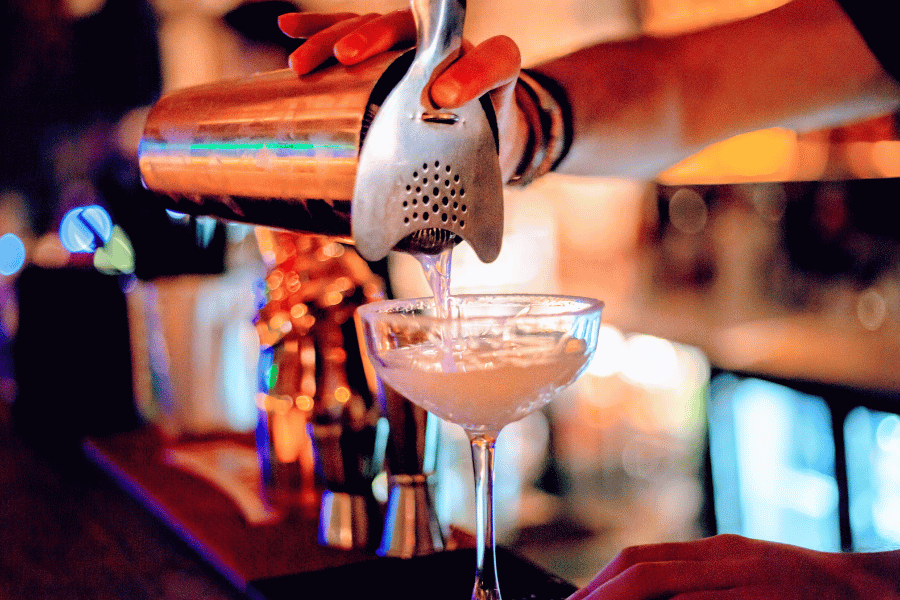 Family-Friendly Things To Do
Finding something to do that the whole family will enjoy without breaking the bank while in Chattanooga is easy, thanks to its small-town amenities and big-city attractions.
Add these family-friendly things to do to your bucket list:
Tennessee Aquarium: Costing only $34.95 for adults and $21.95 for children ages three to 12 years old, this aquarium in Downtown Chattanooga is home to 10,000 marine animals and an IMAX theater.
The Chattanooga Zoo at Warner Park: This 13-acre zoo is open daily and educates thousands of children yearly about animal care and conservation.
Tennessee Valley Railroad Museum: Costing only $24 for adults and $15 for children ages two to 12 years old, this railroad museum provides interactive and historical experiences through train rides and exhibits that display railroad artifacts.
Southern Belle Riverboat: This local boat tour agency offers dining and sightseeing cruises on the Tennessee River.
Creative Discovery Museum: First opened in 1995, this nationally-ranked children's museum is located in Downtown Chattanooga and contains immersive exhibits and hands-on activities.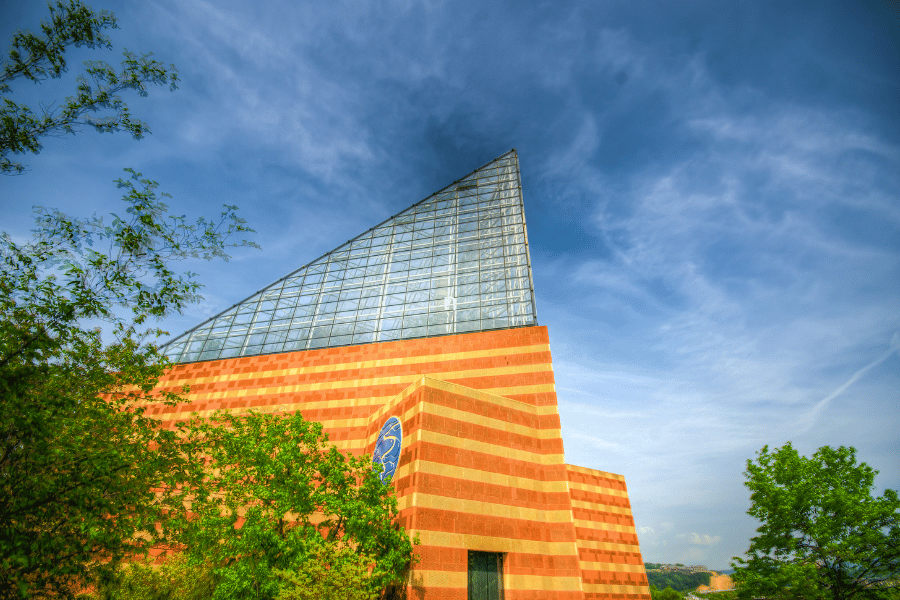 Nightlife
After a long day of exploring the city, there is no better way to end the night than by meeting up for a craft cocktail with friends or trying out a new move on the dance floor.
Grab a drink at these favorite local bars, lounges, and clubs:
The Comedy Catch at the Choo Choo: This longtime comedy club welcomes local and national acts to its stage.
Regan's Place: This premier retro dance bar plays hit music from the 70s, 80s, and 90s.
Westbound Bar: This upscale western-style bar is known for its good music, cold beer, and late-night dance lessons.
The Social: A place to catch up with old friends and mingle with the crowd, this bar is found next door to the Public House and is recognized as one of the best bars in Chattanooga.
Bar Watson: Located in Fountain Plaza, this popular nightclub is a fun place to hang out and enjoy live music.
Pros and Cons of Living in Chattanooga
Pros:
Ideal location
Affordable cost of living
No state income tax
Growing job market
Excellent educational opportunities
Thriving arts and cultural scene
Delicious restaurants
Vibrant nightlife
Family-friendly things to do
Local events and festivals
Plenty of parks and outdoor offerings
Cons:
High crime rate
Income disparities
Bad allergy seasons
Hot and humid summers
Long commute times
Moving to Chattanooga, TN - Final Thoughts
Whether you are relocating to Chattanooga for work or are looking for a great place to live in the southeast, there is no denying that Chattanooga is growing in popularity more now than ever.
Suppose you are searching for homes for sale in Chattanooga. In that case, there are plenty of single-family homes for sale in Chattanooga and condos for sale in Chattanooga.
Contact us here to get in touch with one of our local Real Estate Agents. We are always here to help and answer any questions you may have!
Make sure to check out our other local area guides, moving to Tennessee, moving to Nashville, the best neighborhoods in Nashville, moving to Clarksville, and the best neighborhoods in Clarksville! 

Find your new home
Search real estate and homes for sale