10 Best Neighborhoods in Chapel Hill, NC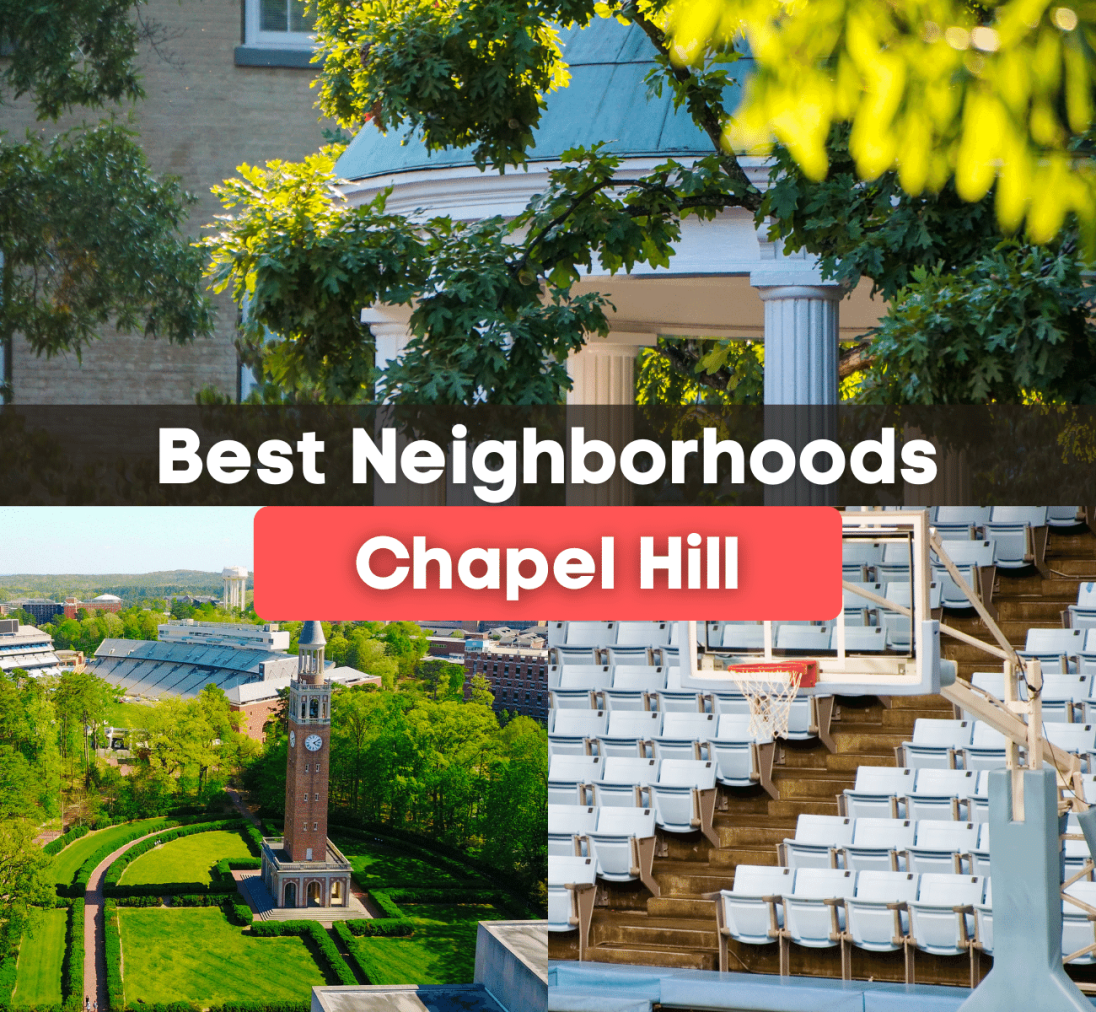 10 Best Places to Live in Chapel Hill, NC!
What are the best neighborhoods in Chapel Hill? Here are 10 of the best places to live in Chapel Hill!
Since Chapel Hill is considered one of the best places to live in North Carolina, it is no surprise that people from all over the country are flocking to the area in order to take advantage of new jobs and educational opportunities.
With more than 5,000 new residents moving to the Triangle area each month, Chapel Hill has become a sought-after destination for families, young professionals, and retirees alike due to its location near Research Triangle Park and the Raleigh Durham International Airport.
If you are moving to Chapel Hill and want to figure out where you should live, then you have certainly come to the right spot since our team of Chapel Hill locals has put together this amazing guide of the best neighborhoods in Chapel Hill in no particular order.
With neighborhoods varying in price and amenities, there is bound to be a neighborhood in Chapel Hill that will appeal to your lifestyle. Whether you are on the hunt for a rich area or are looking for a neighborhood that is good for families, there is no shortage of safe and well-established places to live in Chapel Hill. The city's close proximity to the neighboring cities of Raleigh and Durham have brought a ton of new local residents to the area.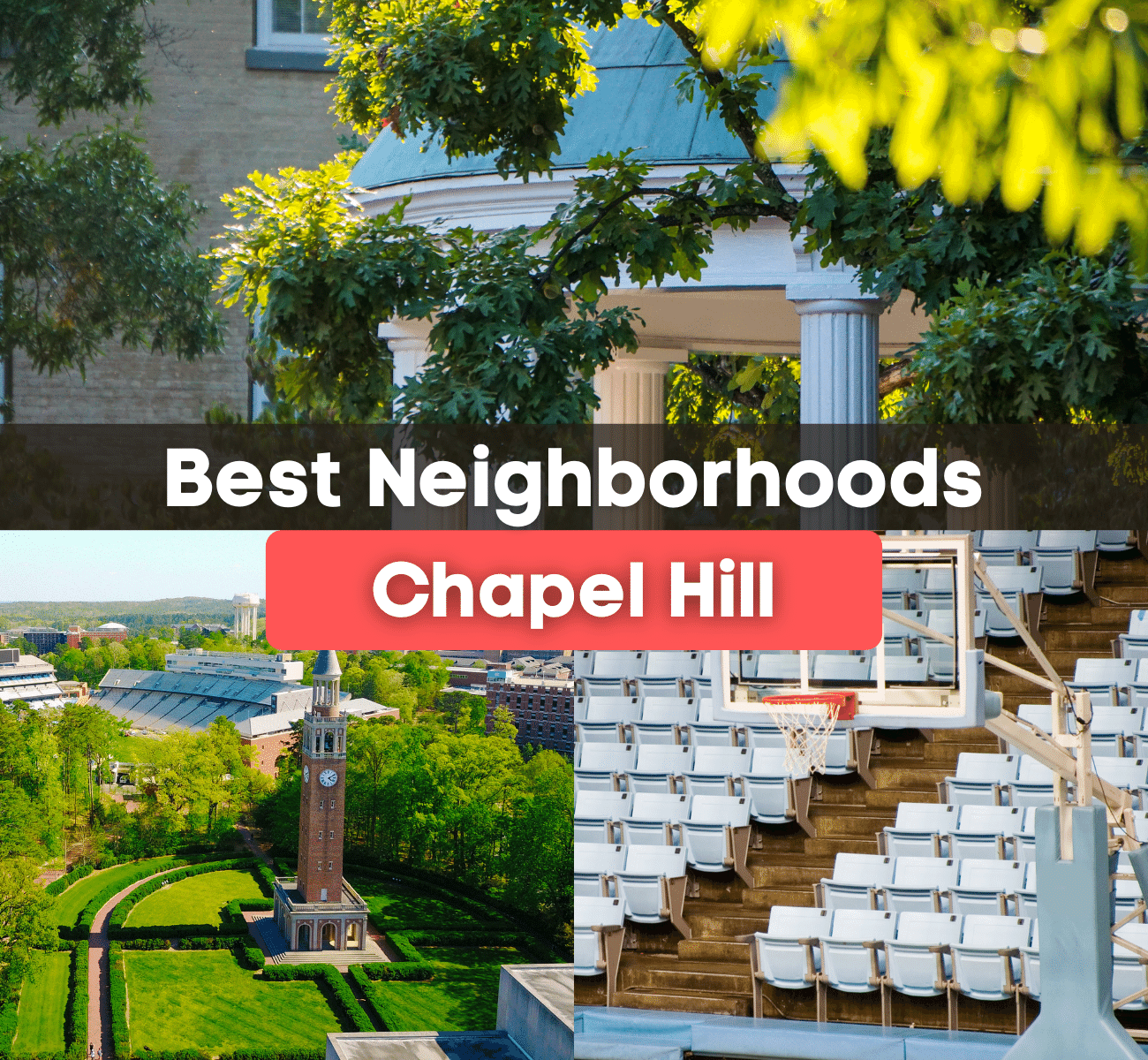 No matter if you are searching for a home in a good school district or want to live close to work, here is our list of the 10 Best Neighborhoods in Chapel Hill, NC!
Jump ahead to the Best Neighborhoods in Chapel Hill:
Meadowmont
The residential community of Meadowmont was built in 1999 and is considered to be a mixed-use neighborhood that is home to multiple notable locations including the Meadowmont House, Meadowmont Village, residential areas, a shopping district, and office spaces.
Considered to be an interconnected community that features narrow, tree-lined streets as well as architecture with old stone walls, Meadowmont is the number one place in Chapel Hill for living, shopping, dining, recreation, and relaxation.
Located just off of Raleigh Road and Highway 54 in Chapel Hill, Meadowmont is found across from the Friday Center and is just minutes away from the University of North Carolina at Chapel Hill and Interstate 40.
Also only a few miles away from Duke University in Durham and the Raleigh Durham International Airport, Meadowmont is situated in the perfect location in the Triangle area.
For those moving with school-aged children, Rashkis Elementary School is a public community elementary school that was built in the summer of 2003 and is a convenient school where children can walk safely to and from before and after the school day.
Local Favorites:
Work out at the local YMCA in Meadowmont
Join the Meadowmont Swim Club
Walk, jog, hike, or bike the Chapel Hill Greenway Trail
Southern Village
Developed in the 1990s, the Southern Village neighborhood in Chapel Hill is a traditional southern neighborhood that offers its residents a small-town feel away from the hustle and bustle of busy city life.
Located just a few miles from the University of North Carolina at Chapel Hill, Southern Village is often referred to as a "New Urban" neighborhood with a variety of single-family homes and apartments. You can view everything for sale in Southern Village.
Known as a walkable community, Southern Village surrounds a central green space that hosts summer concerts, events, and a farmers' market that helps bring the community together.
Home to multiple eateries, popular dessert spots, and even an organic grocery store, Southern Village has a little of something for everyone to enjoy all year long.
Local Favorites:
Watch a family-friendly or indie movie at The Lumina Theater
Play disc golf or take advantage of the walking trails at the nearby Southern Community Park
Enjoy quality coffee, gelato, sandwiches, and beer and wine at La Vita Dolce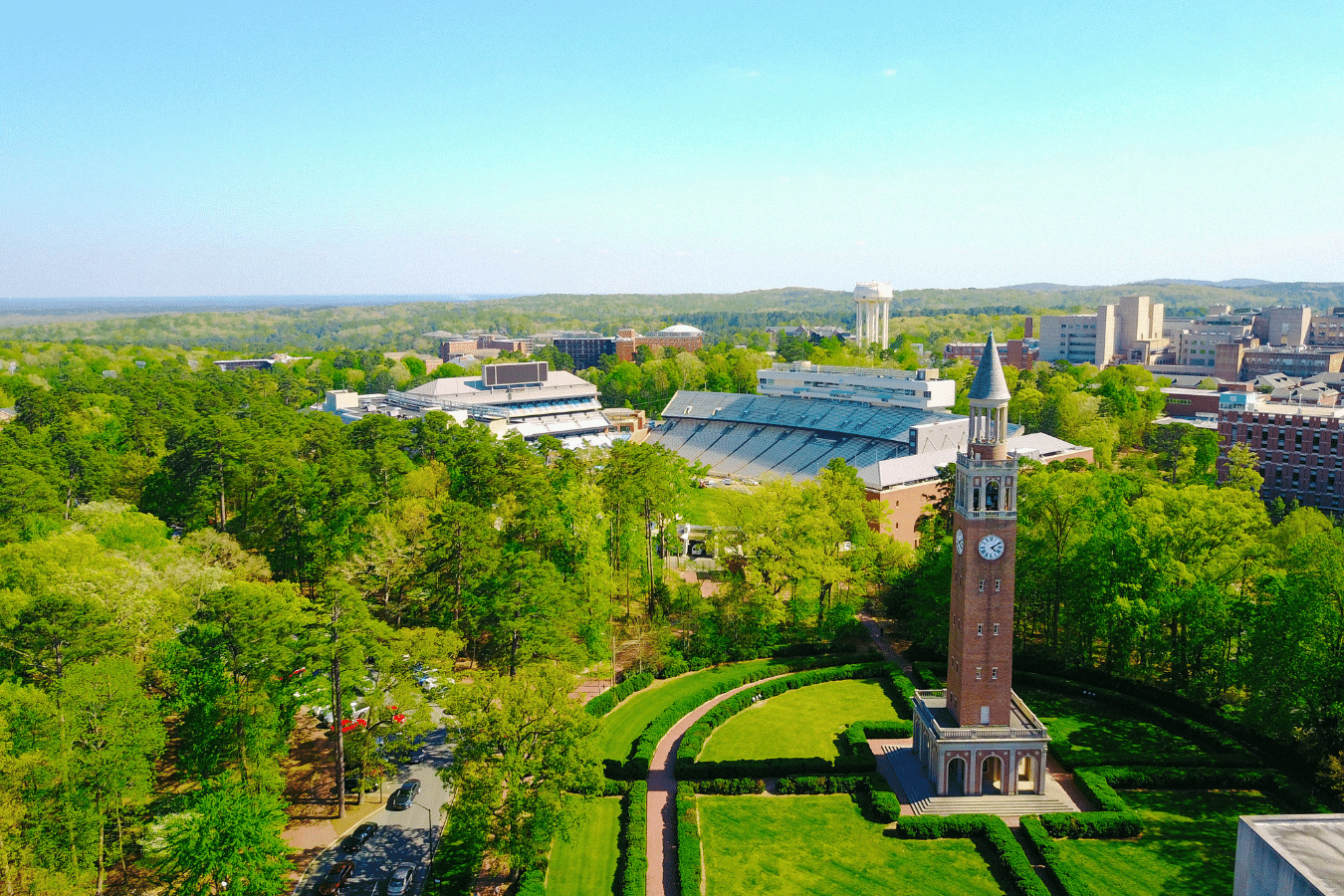 Cross-County
Named the fifth most walkable neighborhood in Chapel Hill, Cross-County is home to over 700 residents and features a variety of single-family homes and apartment complexes to choose from.
Located near Interstate 40 and the neighborhoods of Meadowmont and The Oaks in Chapel Hill, Cross-County is a popular neighborhood for homebuyers since it has an affordable price range that will match most budgets.
Surrounded by dozens of grocery stores, coffee shops, cafes, and multiple other amenities, living in Cross-County is great for families, couples, and retirees since it is found in a desirable location and laid-back area.
Some of the top highly-rated schools near Cross-County include Creekside Elementary School, Sherwood Githens Middle School, and Charles E. Jordan Senior High School.
Local Favorites:
Take a walk through Coker Arboretum
Bring the whole family to the Morehead Planetarium and Science Center to check out the planetarium
Visit the Ackland Art Museum which is free of charge
Westfall
Described as an exciting new home community in Chapel Hill and Chatham County, the neighborhood of Westfall offers up to 113 lots to build your dream home on.
Located in the southern area of town towards Pittsboro and west of Jordan Lake, Westfall is soon to become one of the most sought-after neighborhoods in Chapel Hill due to its large lot sizes and tranquil setting.
With tree-lined streets, rolling hills, walking trails, a dog park, turf sports field, and a resort-style pool that features a cabana, the community of Westfall is a special place that is found close to Research Triangle Park, the Raleigh Durham International Airport, and the University of North Carolina at Chapel Hill.
Offering soon-to-be residents the choice between picking a floor plan, modifying an already existing plan, or the ability to bring your own plan, the options are endless when it comes to building your dream home in this amazing residential community.
Local Favorites:
Stroll through The North Carolina Botanical Garden and learn about plant species that are native to the state
Bring your kids to the Kidzu Children's Museum where they can learn and play
Check out game videos, artifacts, and photo displays at the Carolina Basketball Museum
Winmore
Do you want to live in a dynamic mixed-use neighborhood that features a variety of housing types and architectural styles? Then look no further than Winmore in Chapel Hill.
With a population of over 2,200 residents and an average resident age of 48, the neighborhood of Winmore is a unique place to live that is located only a few minutes down the road from Interstate 40.
While the single-family homes in Winmore are mostly midsized and competitively priced, this community stands out amongst other similar neighborhoods due to its upscale architecture, lack of cookie-cutter homes, classic designs, and interconnected streets.
Not only are the schools nearby excellent, but Winmore is also home to a community pool, walking trails, a community garden, two children's playgrounds, and a central village green where children can be found playing with their friends.
Some of the most highly rated schools in the area include Morris Grove Elementary School, Smith Middle School, and Chapel Hill High School.
Local Favorites:
Have a picnic or walk the dog at Chapel Hill Homestead Park
Play tennis or baseball at Cedar Falls Park
Walk or jog along the creekside trails at Umstead Park
The Preserve and The Legacy at Jordan Lake
The Preserve at Jordan Lake is a relatively new neighborhood that is situated near the 14,000-acre Jordan Lake and offers pristine views of rolling woodlands and is neighbors with The Legacy at Jordan Lake.
Blending small-town charm with modern conveniences, The Preserve at Jordan Lake is a master-planned golf community that puts family first and provides everyday fun through hiking, boating, fishing, and golfing.
Featuring a world-class 18-hole golf course that is a Davis Love III signature course, residents will have the ability to play a round or two with friends and family without having to travel far from home.
Named as one of the best places in Chapel Hill to live and retire, The Preserve at Jordan Lake not only features multiple world-class amenities including a fitness center, tennis courts, playgrounds, walking trails, and a junior Olympic-sized swimming pool but this neighborhood is also located just minutes away from top medical facilities and a high-tech business center.
Local Favorites:
Go boating or swimming at the Jordan Lake State Recreation Area
Spend a day hiking at the Jordan Lake Educational State Forest
Play a round of golf at the UNC Finley Golf Course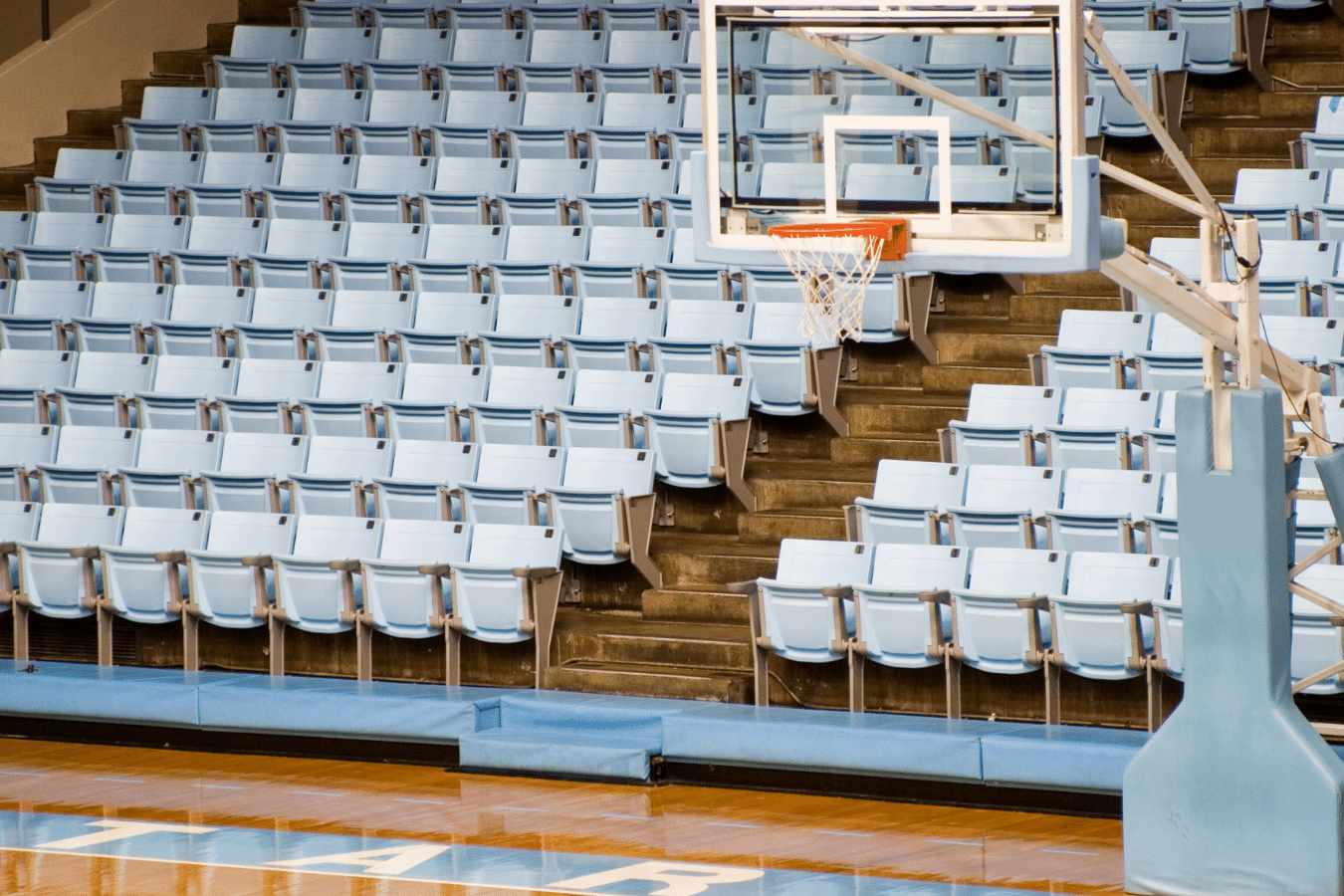 Dunhill
Found in the outskirts of downtown Chapel Hill lies the quiet yet elegant neighborhood of Dunhill.
With award-winning floor plans and the option to buy over two-acre lots, living in Dunhill is great for homebuyers since this luxury neighborhood features various home styles, home sizes, and affordable prices.
From open kitchen concepts to vaulted ceilings and grand staircases, Dunhill is attracting tons of young professionals to the area since it is one of the newest and most impressive Chapel Hill subdivisions.
Local Favorites:
Hang out on Franklin Street in downtown Chapel Hill
Pick flowers at Fernrock Farm
Go strawberry picking in the summer at Eno River Farm
Governor's Club
Governor's Club is a private club community in Chapel Hill that is known to be the only gated golf community in the Triangle area and is ranked among the top 5% of clubs worldwide.
This private country club is nationally recognized and is home to some of the most luxurious custom homes that are set on 1,600 wooded acres.
Built around a 27-hole Jack Nicklaus Signature golf course, the Governor's Club neighborhood is the premier destination for anyone looking to live an exciting and fulfilling life.
Local Favorites:
Stay the night at The Inn at Governor's Club
Dine on American plates with a French twist at the Flair Fusion Restaurant
Have a nice dinner at Tarantini Italian Restaurant
The Oaks
The Oaks neighborhood offers a wonderful opportunity for families, young professionals, and retirees alike to live near the heart of Chapel Hill.
Surrounding the infamous Chapel Hill Country Club, The Oaks is a beautiful neighborhood that ranges greatly in value and offers multiple home types and styles.
Keep in mind that as the Triangle area continues to grow, the rezoning of school districts tends to happen so if you are moving with school-aged children it is important to pay attention to what schools nearby are highly-rated. Some of the top schools close to The Oaks include Glenwood Elementary School, Phillips Middle School, and C.E. Jordan High School.
Local Favorites:
Grab breakfast at Cafe Carolina and Bakery in Chapel Hill
Sip on housemade draft beer at Top of the Hill Restaurant and Brewery
Enjoy sophisticated global cuisine at Hawthorne and Wood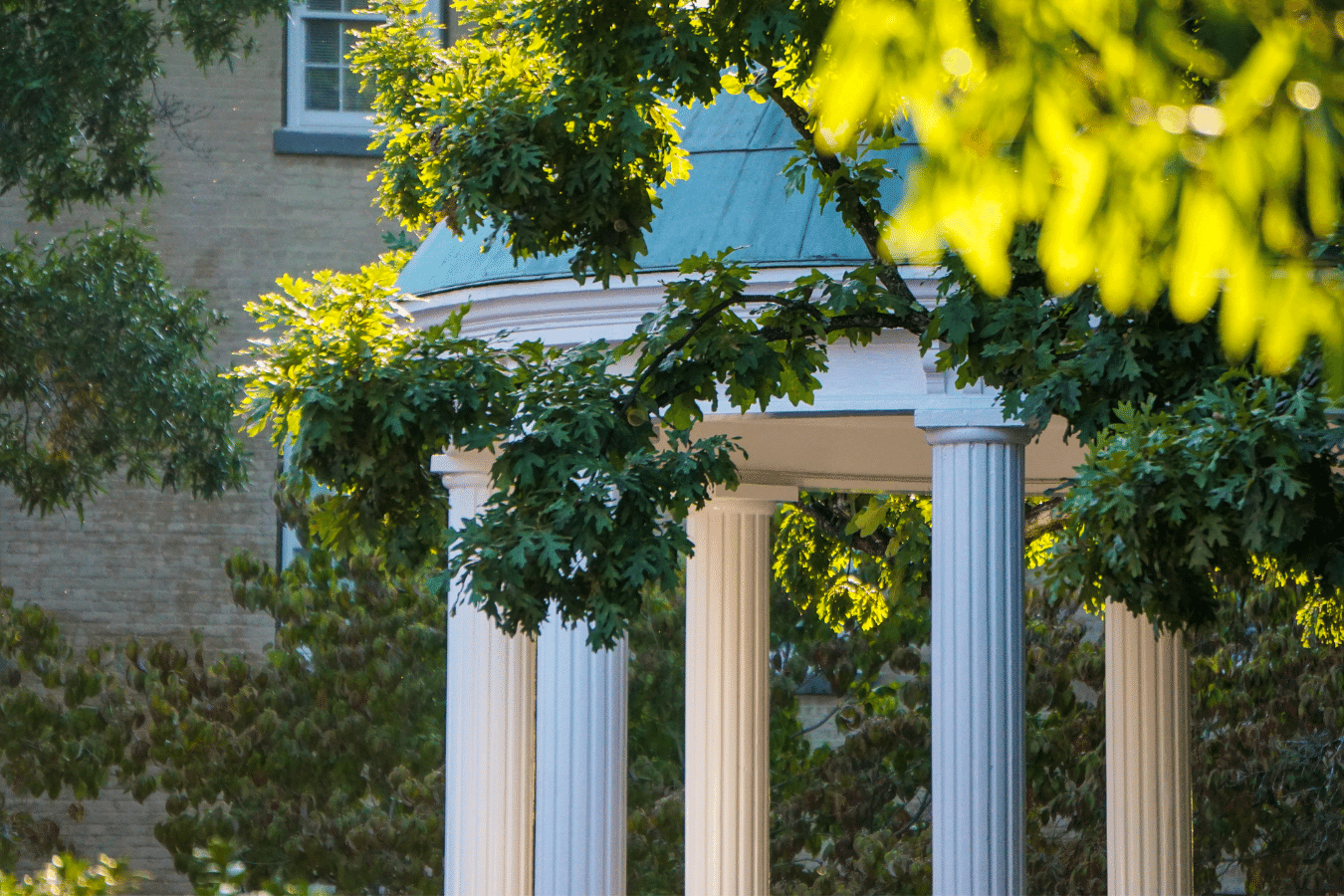 Briar Chapel
Briar Chapel is a Newland Community in Chapel Hill that happens to be the Triangle's largest green community.
Providing a new and respectful sustainable way of life, Briar Chapel is made up of NAHB-certified green homes which are located on 900 acres of preserved open space.
Home to more than 1,650 residents, this neighborhood is not only full of resort-style amenities, but the Briar Chapel community seeks to make a difference for the environment while creating a home base that is fun and full of places to shop and dine.
Local Favorites:
Order gourmet burgers at Town Hall Burger and Beer
Meet up with friends to enjoy ethically sourced comfort food at Breakaway Cafe
Hang out with chickens and goats at the 1870 Farm in Chapel Hill
Explore the Best Neighborhoods in Chapel Hill, NC With Uphomes
Even though Chapel Hill is growing fast, the city still manages to maintain its small-town charm and easy-going way of life which is just one of the many reasons why Chapel Hill is such a desired place to live.
Whether you are looking to retire, attend school, raise a family, or seek employment, Chapel Hill is full of plenty of great areas and nice neighborhoods to settle down in that are all located close to top companies and attractions.
While figuring out where you should live in Chapel Hill may be a difficult decision, there is truly no right or wrong choice when it comes to officially buying a home in Chapel Hill.
Not only is our team of Chapel Hill Realty Specialists here to assist you in finding new construction homes in Chapel Hill, townhomes in Chapel Hill, or luxury homes in Chapel Hill, but our website is full of other local area guides that are useful and feature up to date information about moving to Raleigh and moving to Durham.
When you or anyone else you may know is interested in buying a home, do not hesitate to contact us! We are here to help.
If you are interested in learning more about Chapel Hill and the surrounding area, refer to the following articles:

Find your new home
Search real estate and homes for sale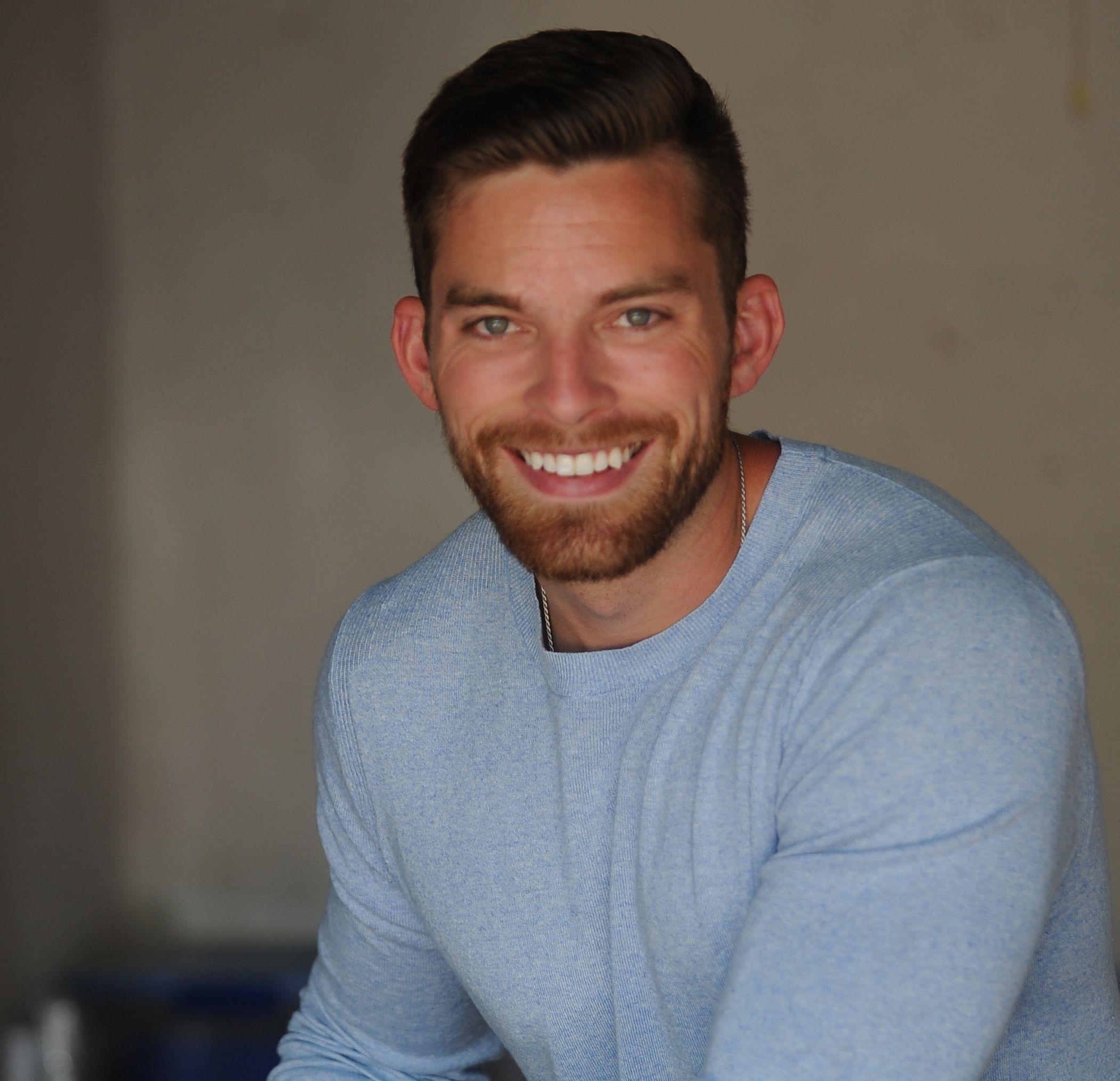 Ryan Fitzgerald
Hi there! My name is Ryan Fitzgerald, and I am a REALTOR®. My goal is to help you learn more about real estate through our Real Estate Blog! Hopefully, you enjoyed the above blog post and it found a way to provide help or value to you. When you're ready to buy or sell a home of your own let us know here. Please feel free to join the conversation by dropping us a comment below.