7 Best Neighborhoods in Auburn, AL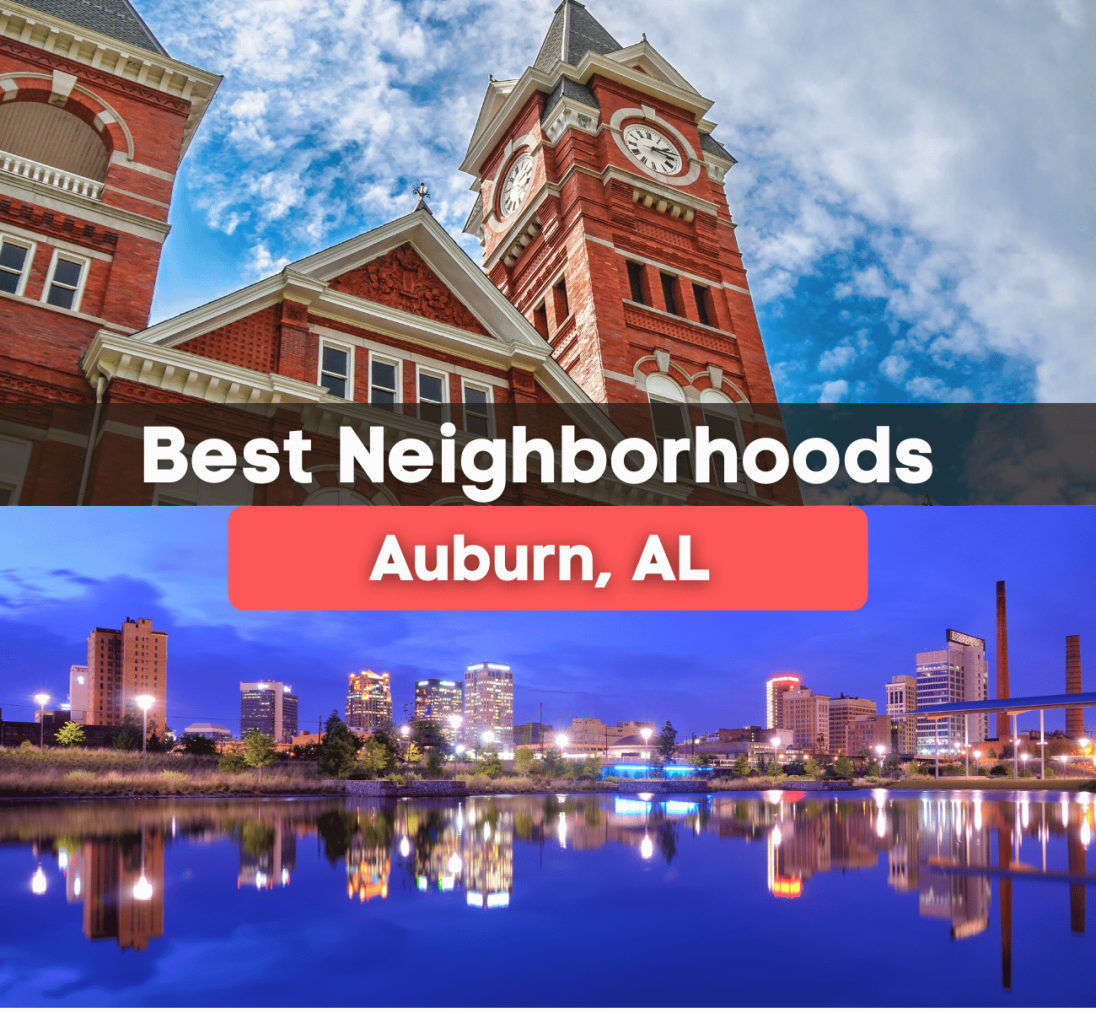 Best Places to Live in Auburn, AL
Are you searching for the best neighborhoods in Auburn? Check out these 7 great places to live in Auburn, Alabama!
Auburn, Alabama, is home to the historic college that we call Auburn University and home to about 78,564 residents. This city is in Lee County, considered the largest city in eastern Alabama. Auburn is Alabama's fastest-growing metropolitical area and the 19th fastest-growing metro area in the Unitied States.
Auburn is ranked among its top ten list of the best places to live in the United States and is known for the name "The Loveliest Village On The Plains." The median age of its residents is 24 due to its location near the university, but the ages range from 18 to 65. Considered to be one of the best places to live in Alabama, Auburn is one of the most beautiful places to live and even visit!
Auburn has always been known as a great place to live. In it offers its residents a dense suburban feel with many different restaurants and parks to enjoy. This large city is full of southern hospitality and charm while still being a tight-knit community. Auburn is just a small town that is about a few hours away from the beach and other popular cities like Atlanta, Montgomery, and Birmingham.
If you are searching for an area to move to with one of the best educational systems, a booming economy, or even a ton of fun things to do, this is the perfect place! No matter what, you or your family will enjoy living here while the housing market is rising. Do not miss out on this beautiful city and the charm it offers!
So if you are interested in moving to Auburn, then you are in the right place. Moving somewhere new can be difficult, but here in this neighborhood guide, you will learn about the most popular neighborhoods and some local favorites in each to help make the moving to process easier!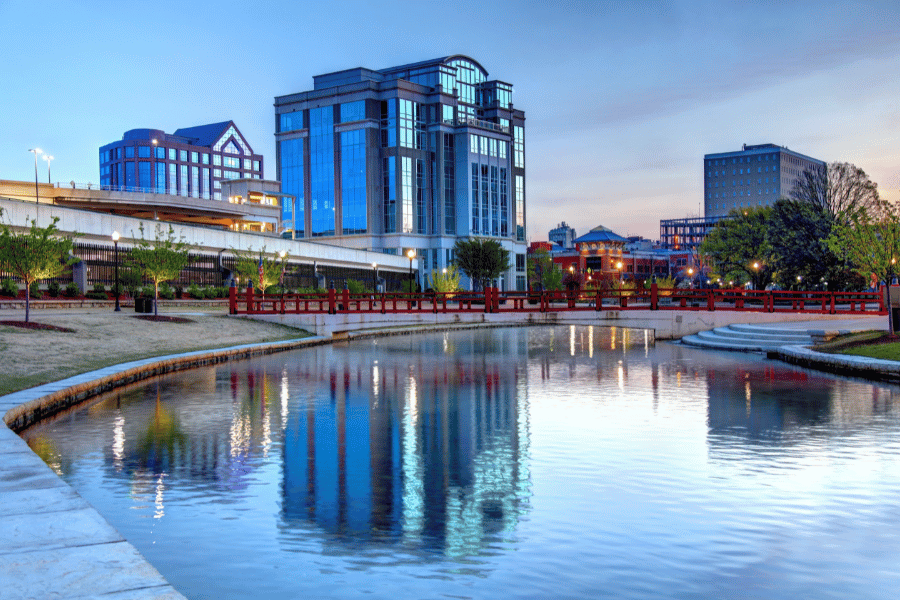 Here are the 7 best places to live in Auburn, AL!
Asheton Lakes
Asheton Lakes is a lovely, upscale neighborhood with executive homes and several private lakes while offering other amenities. It adjoins with Asheton Park subdivision and easily accesses Auburn, Auburn University, Opelika, and HWY 280. This neighborhood was a planned community conveniently located off North Auburn, Alabama highway. The average home price is about $770,961, near various schools.
The homeowners association fee is about $350 a year. This neighborhood offers amenities: a neighborhood pool, kiddie pool, BBQ area, scenic walking trails, and several private lakes. If you are looking for a beautiful and upscale place to live while enjoying your peace but being near other things, this neighborhood may be perfect! Check out some nearby local favorites below!
Local Favorites:

Asheton Park
Asheton Park is located in the quiet woods of north Auburn within the city limits and is also near many of Auburn's amazing school systems. On the plus side, this neighborhood is away from congested traffic areas, heavy interstate traffic, and noisy airports. Asheton Park is just a few miles outside downtown Auburn and Auburn University, which also has easy access to the Village Mall, East Alabama Medical Center, the Grand National Golf Club, and Tiger Town.
This neighborhood contains about 150 homes. It offers several amenities like a 17-acre park, private swimming pool, children's pool, tennis courts, Victorian-style street lamps, sidewalks, mailboxes, a roundabout, and calming traffic devices for safety.
Local Favorites:
Barkley Crest
Barkley Crest is a home development that is professionally designed "Old World" architecture with professional landscaping, upgraded cabinetry and lighting, and many other features. This neighborhood began being built in 2007, with homes starting in the low $300s. 
This lovely neighborhood features European-inspired homes with old-world charm and upscale finishes. While offering luxury and convenience. This community does not have traffic but offers easy access to the interstate and the downtown area!
Local Favorites: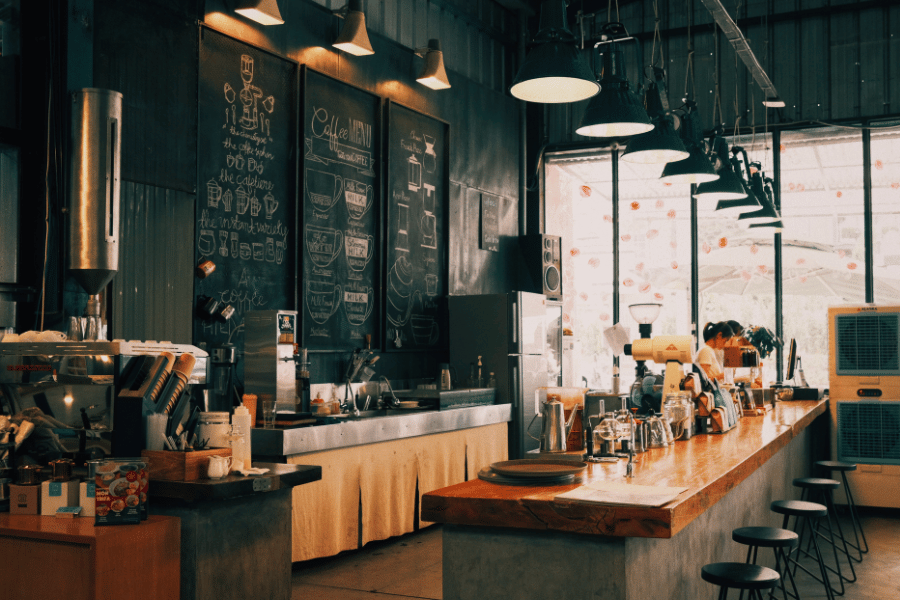 Bent Brooke
The building of homes in the Bent Brooke neighborhood began in 2006, with homes starting in the mid-$400s. This beautiful place offers a neighborhood lank and custom homes with an old-world motif. This upscale subdivision architecturally controlled homes range from 2500 to 550 square feet while also being located near the city of Auburn and the interstate.
This neighborhood may be small, but it is located near many great schools and things to do! The estimated HOA dues per year in this neighborhood are about $300. If you are looking for a place to move to where you can be near everything you need while also having your own privacy, then this place may be for you!
Local Favorites:
Camden Ridge
Camden Ridge is located in North Auburn and is only 10 minutes away from Toomer's Corner. As you drive along the loop of this beautiful neighborhood, you will see families and dogs walking around on the various sidewalks while also enjoying the amenities it offers, like swimming pools, pavilions, and playgrounds!
This neighborhood is situated in the quaint woodlands but offers a perfect lifestyle for everyone! Camden Ridge is a popular residential area that is near downtown Auburn that features classic southern traditional homes in a family-oriented neighborhood with various amenities.
Local Favorites:
East Lake
East Lake subdivision is considered Auburn's premier neighborhood in the southeastern corner of Auburn, just minutes from downtown I-85 and Tiger Town in Opelika. This neighborhood offers homes and townhomes in a beautiful natural setting. The amenities include a grand entrance, pool and clubhouse, sidewalks, and creeks lakes, and it is located for easy access to the stores and schools nearby.
East Lake's beautiful area is made perfect for everyone. The architectural style of the homes is diverse and made to fit the lifestyles of everyone. The estimated HOA dues are about $460 per year!
Local Favorites: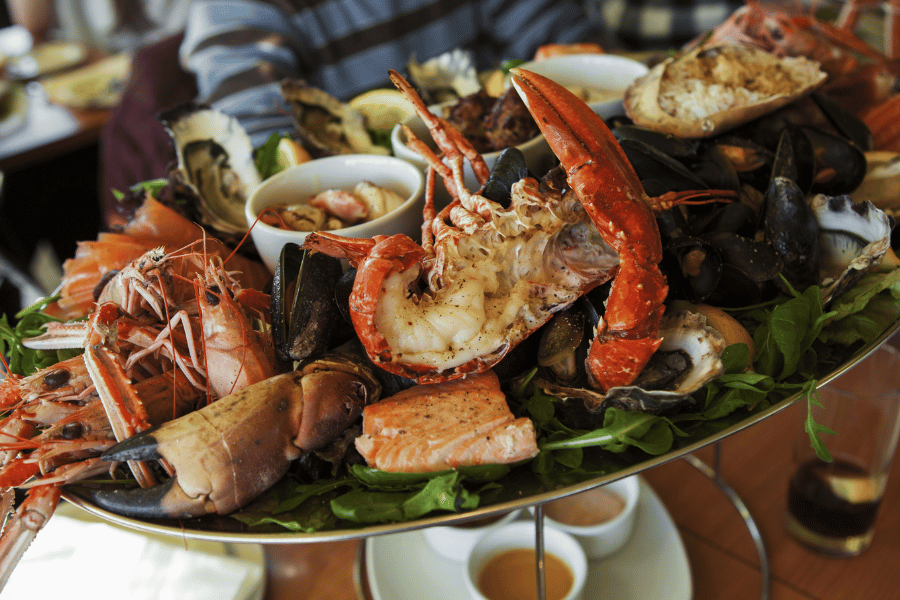 Woodward Oaks
Woodward Oaks is a nine-phase master-planned new home development in Auburn, Alabama. This community features 517 homesites with both single-family homes and townhomes. The residents will enjoy various amenities, including a state-of-the-art community pool, clubhouse, and workout center. On the other hand, there will be a 10-mile multipurpose trail throughout the neighborhood.
Woodward Oaks is an ideal place to live if you are looking for a place to enjoy the great outdoors in the comfort area of your community while being located near the rivers and downtown area.
Local Favorites: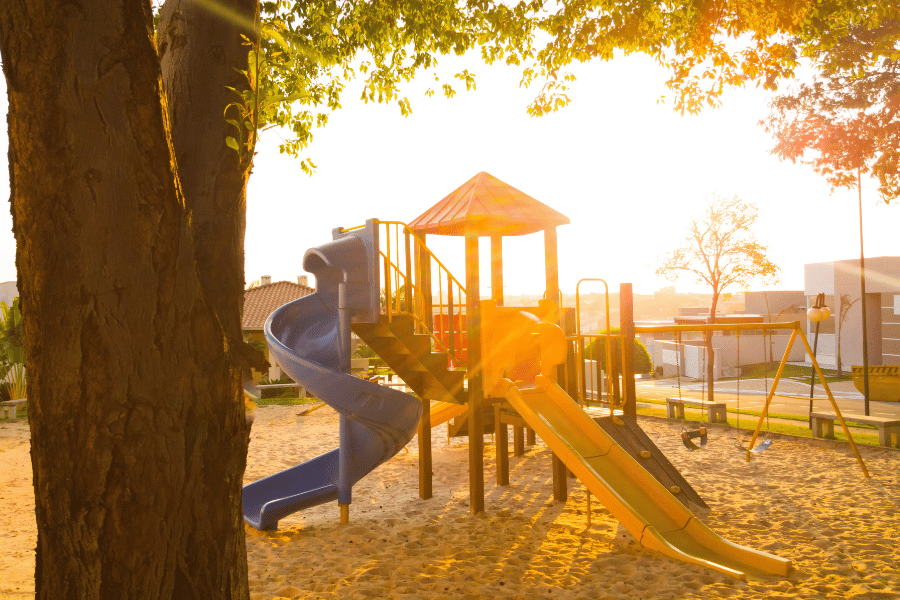 Moving to Auburn - The Bottom Line
Auburn, AL, is a beautiful place to live, especially if you are searching for an area near the city's heart and in the peaceful outskirts. It is challenging to find a perfect place to move to, but on the plus side, Auburn has a lot to offer, especially since it is always on the rise of expansion.
This city is one of the fastest-growing metro areas in the United States. It offers its residents a low cost of living, an excellent educational system, various amazing restaurants, exciting nightlife, and so many more! If you are looking for a place to live where housing costs are affordable and beautiful, Auburn is the right fit! You can not miss out on these breathtaking views and friendly residents. This may be the perfect place to call home!
Moving somewhere new can be tricky since you have so many options to choose from, but good thing Auburn has it all! If you want to live somewhere where you can enjoy the nightlife and city life while also living in a suburban feel area, then this is the city to look in. 
If you or anyone you know is interested in searching for homes for sale in Auburn, AL, please get in touch with us here so we can connect you with our Realty Specialist to help make this transition go smoothly. No matter the neighborhood, location, price, or preference, we are here to help you through every step of the home-buying process, so we can find you the perfect home that meets all your needs and lifestyle! Contact us today! We are here to help!
For more information about moving and the best neighborhoods, check out some of our other local area guides, including moving to Alabama, moving to Montgomery, the best neighborhoods in Montgomery, moving to Auburn, best neighborhoods in Huntsville, cost of living in Auburn, and the cost of living in Alabama.

Find your new home
Search real estate and homes for sale