5 Best Neighborhoods in Montgomery, AL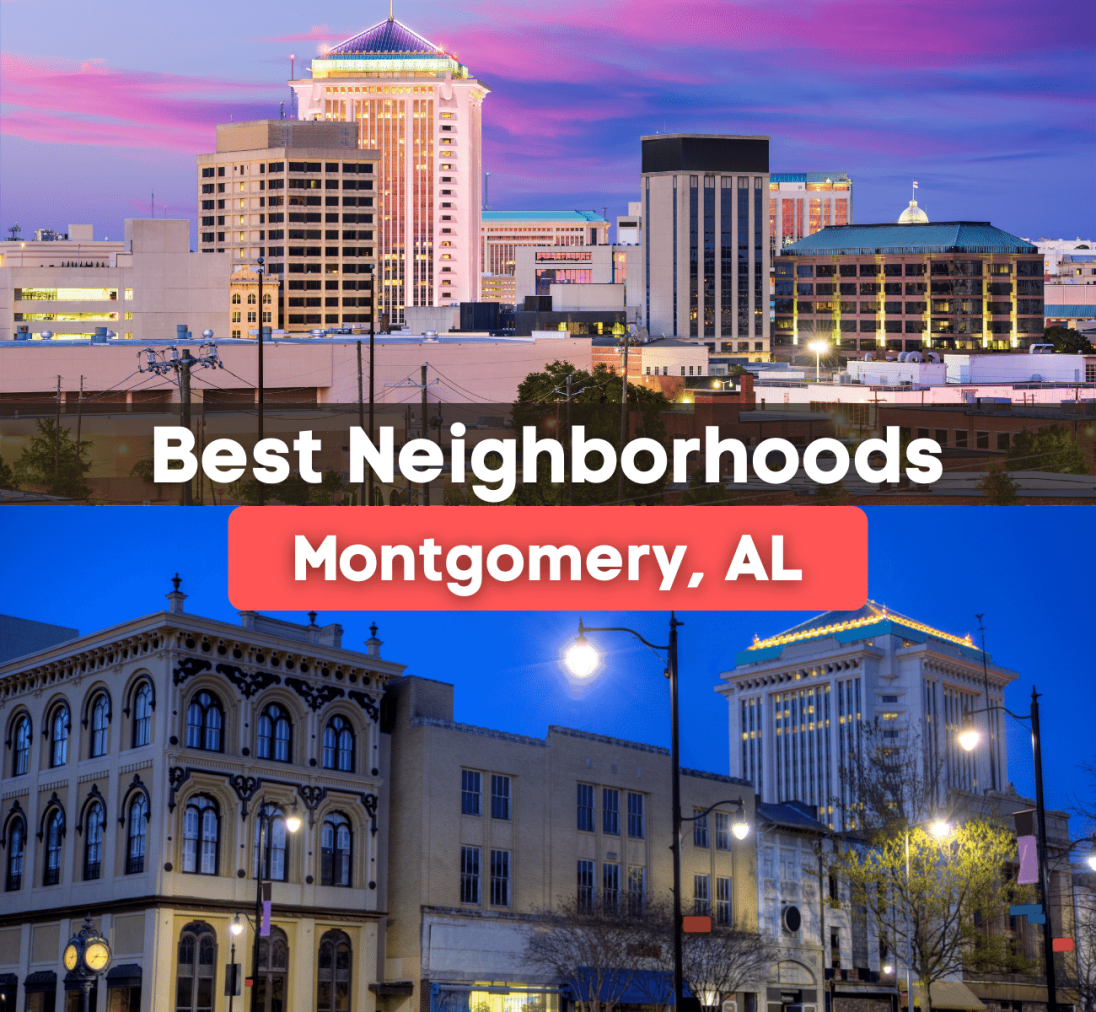 Best Places to Live in Montgomery
Have you been considering a move to Montgomery, AL? Check out these top 5 great places to live in Montgomery, any of which would make a fantastic new place to call home!
Montgomery is the capital of Alabama, home to 298,665 residents. This city is considered the second-largest city in Alabama and is the center of everything worth seeing and doing in the state. Located at the scenic Alabama river and south of Birmingham, this city has a lot to offer! Depending on what interests you the most, life in Montgomery will provide you with sports, outdoor recreation, nightlife entertainment, family activities, and so much more; you cannot miss out on this perfect combination of busy city life and suburban lifestyle.
While this city does have a surprising amount to offer you, it is also a very affordable and budget-friendly place to live. Relocating to this capital city is an excellent choice, whether for your business or your family. You will be able to find an affordable and perfect place to call home in Montgomery that will fit your budget.
Montgomery is easily one of the best places to live in Alabama and is worth visiting. This capital has seen a steady rise in job opportunities in several industries, an affordable cost of living, countless entertainment options, and other family-friendly attractions. You will love this city if you enjoy a place full of friendly people, history, and southern charm.
Finding the perfect place to live in can be stressful when there are so many different areas to choose from. You can check out a few of the most popular neighborhoods here in Montgomery, AL, to find out what place is more suitable for you. Weighing all the different options can help make your move to Montgomery easier!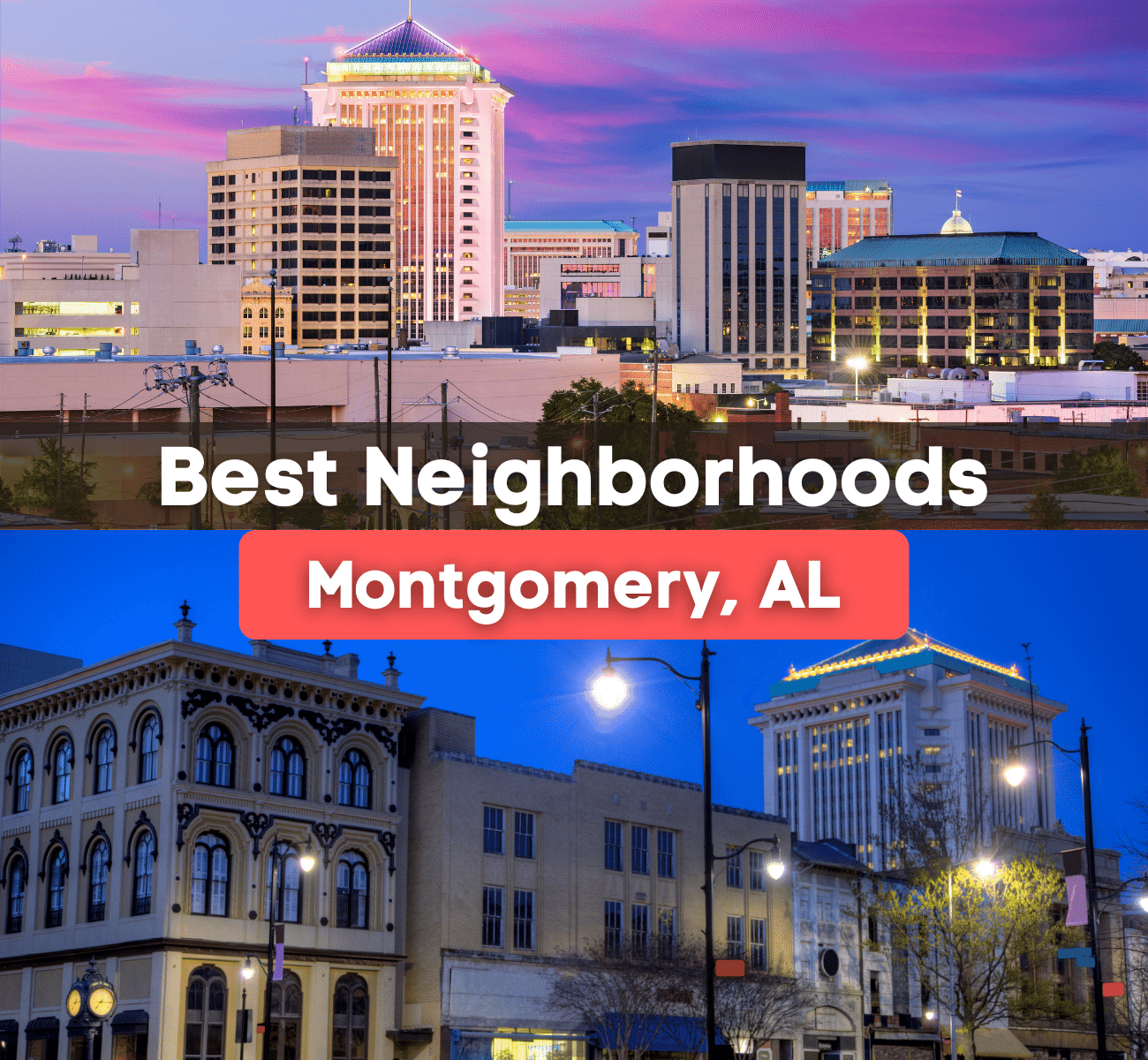 Read on to find out more about the top 5 areas to live in Montgomery!
Old Cloverdale
The Old Cloverdale Historic District was officially designated in 1996. It has most homes and businesses within the location spanning the Norman Bridge. This quaint and picturesque neighborhood is the most prominent garden-landscaped place in the entire state of Alabama.
The purpose of this historic district is to enhance the peace, comfort, welfare, and community of the greater Old Cloverdale area. The structure's architectural integrity in this neighborhood is to preserve its unique character for its current and future residents.
If you want somewhere beautiful that offers a walkable neighborhood with breathtaking views, parks, historic buildings, and friendly neighbors, then moving to Old Cloverdale is for you! You can not miss out on this historically preserved neighborhood!
Local Favorites: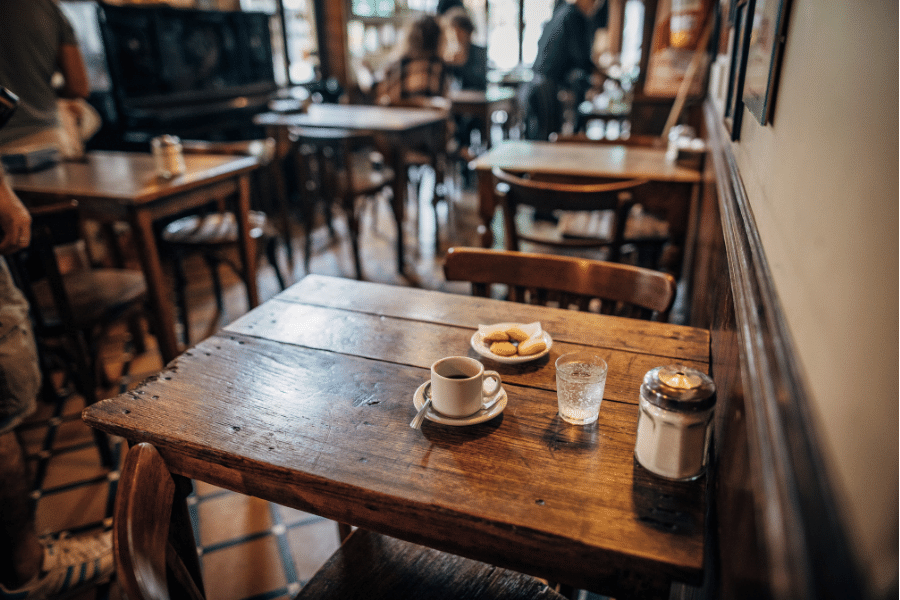 Garden District
The Garden District is a 315-acre historical district in Montgomery, AL. This small southern town is home to just under 1,500 residents. Since this is a smaller town, it has minimal public transportation and not many bike lanes, so it is considered the 3rd most walkable neighborhood in Montgomery, and you will always be able to see the residents walking and stopping to chat.
Garden District is a suburban neighborhood primarily comprised of medium-sized to tiny single home houses and buildings. Most of the residences in this neighborhood are older, well-established, and built between 1940 and 1969.
Many things are unique about this neighborhood, one of which is the incredible diversity of the residents here, more than many other communities throughout the state. The residents here tend to make a lower income than in many other parts of the city. Still, since the location is so close to many things, most people do not need transportation to work, it is walkable to most places, and there is a camaraderie amongst the residents who become "friends that are family."
This district evolved as early business leaders who lived in an area close to downtown and the state capital. The homes here range from modest houses to some of Montgomery's most beautiful historic homes.
Garden District residents take pride and the purpose in their community and care about making it a warm and welcoming place to live in. You must take advantage of these beautiful houses and views while close to the city.
Local Favorites: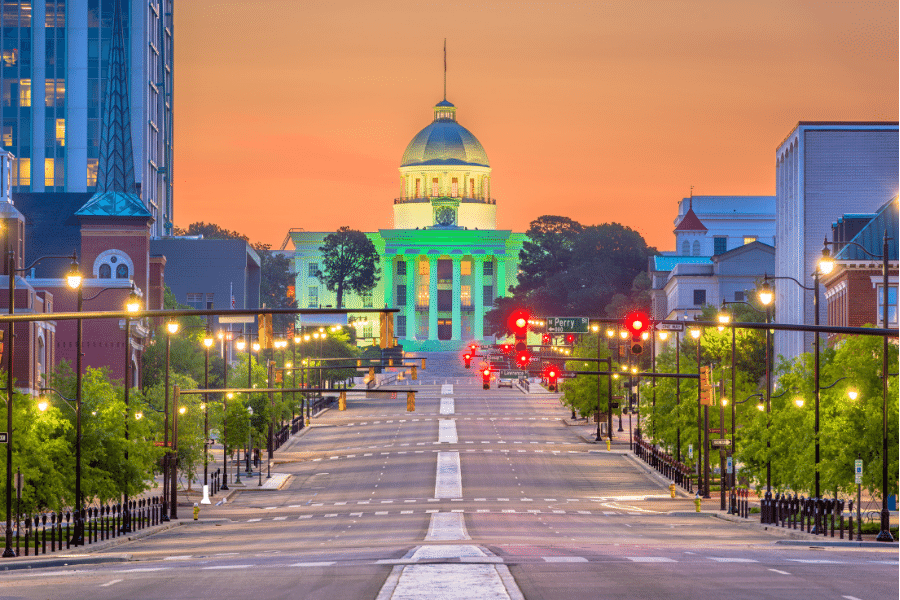 Cottage Hill
Cottage Hill District is a 42-acre district in the heart of Montgomery, Alabama. This neighborhood is considered the most picture-perfect place to visit or live in. Cottage Hill contains more than 100 tiny Queen Anne homes built from the mid-1800s to the 1900s.
This beautiful, historic neighborhood overlooks the Alabama River, and the state Capitol building can be seen from the hill. Most of these houses are early middle-class styles. This place is considered the most intact Victorian-era neighborhood in this city.
This district comprises closely spaced one to two-story residences with trees, sidewalks, and historic buildings. Cottage Hill is a city-zoned area whose structures mostly date back to 1870 and reflect the taste and lifestyle of the urban middle class.
Local Favorites: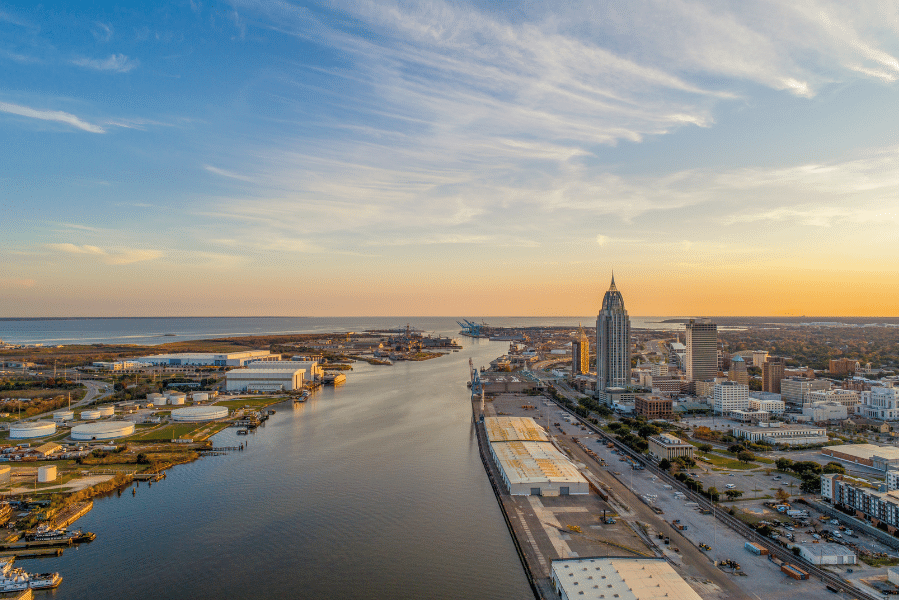 Edgewood
Edgewood offers homes that range from ages starting back to the 1970s. This neighborhood has many styles: ranch homes, Tudor-style homes, large cottage-style homes, and even some extraordinary two-story colonial homes. Residents here take pride in their community and keep their yards pristine.
Large magical trees surround this neighborhood all around the area, while most houses are spacious with large-sized yards. Not only does it offer a beautiful place, but it also is located next to the gorgeous Huntingdon College campus.
Edgewood, however, is one of the oldest neighborhoods in Montgomery and is located next door to the Garden District and Cloverdale area. This area is a short distance to businesses and also downtown. This small beautiful area is a perfect place to move to for your family!
Local Favorites:
McGehee
McGehee Estates is a unique combination of individual neighborhoods that are joined to improve communication between residents and the city. This neighborhood has an eclectic architectural style you can not miss.
This is full of a community of stately, quiet trees that line the street with easy access to public and private schools, churches, shopping, and so much more. This southern place is home to residents who know each other and are proud of the community and the environment they live in.
This estate is full of many small neighborhoods, each offering styles of homes. Whether you want somewhere with older homes, a gated community, or large yards, you can find it in McGehee Estates. You cannot miss out on this beautiful community.
Local Favorites: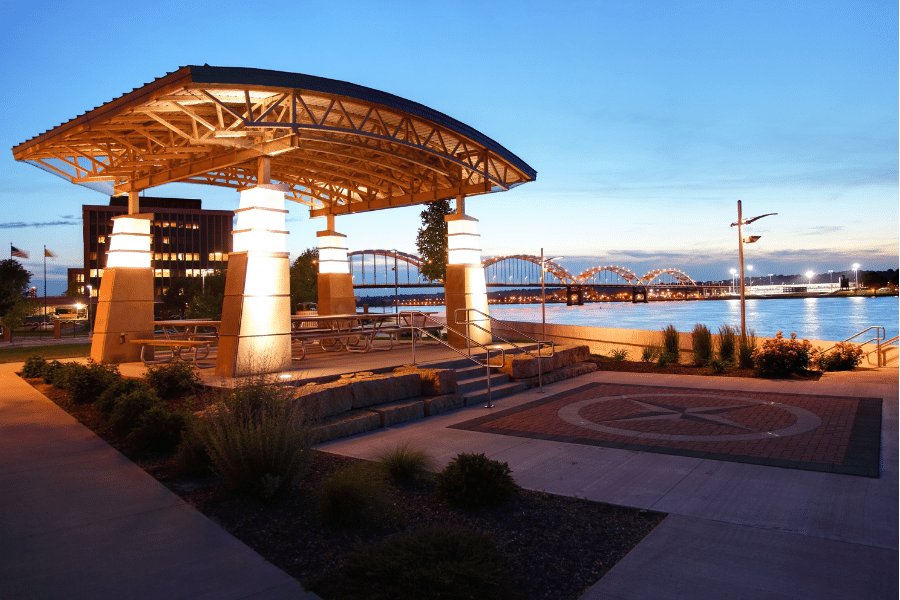 Best Places to Live in Montgomery, AL - Final Thoughts
Montgomery, AL, is a fantastic place to move to since it offers various places to live. Whether you want to move someone with a low cost of living, authentic structural houses, or breathtaking views, this may be a place to call home!
Since this is the capital of Alabama, it is heavily populated with many different neighborhoods and businesses. This city has residences ranging from single-family homes for sale in Montgomery and new construction homes for sale in Montgomery to condos for sale in Montgomery and townhomes for sale in Montgomery and also in historic districts. If you want to be somewhere with southern charm and an authentic feel, this is the place for you!
If you or anyone you know is interested in a move to Montgomery, AL, please contact us here so we can connect you with one of our Realty Specialists to help make this transition go smoothly. No matter what neighborhood, price, or preference, we are here to help you through every step of the home-buying process so we can find you the perfect home that meets your needs and lifestyle.

Find your new home
Search real estate and homes for sale