7 Things to Know BEFORE Moving to Montgomery, AL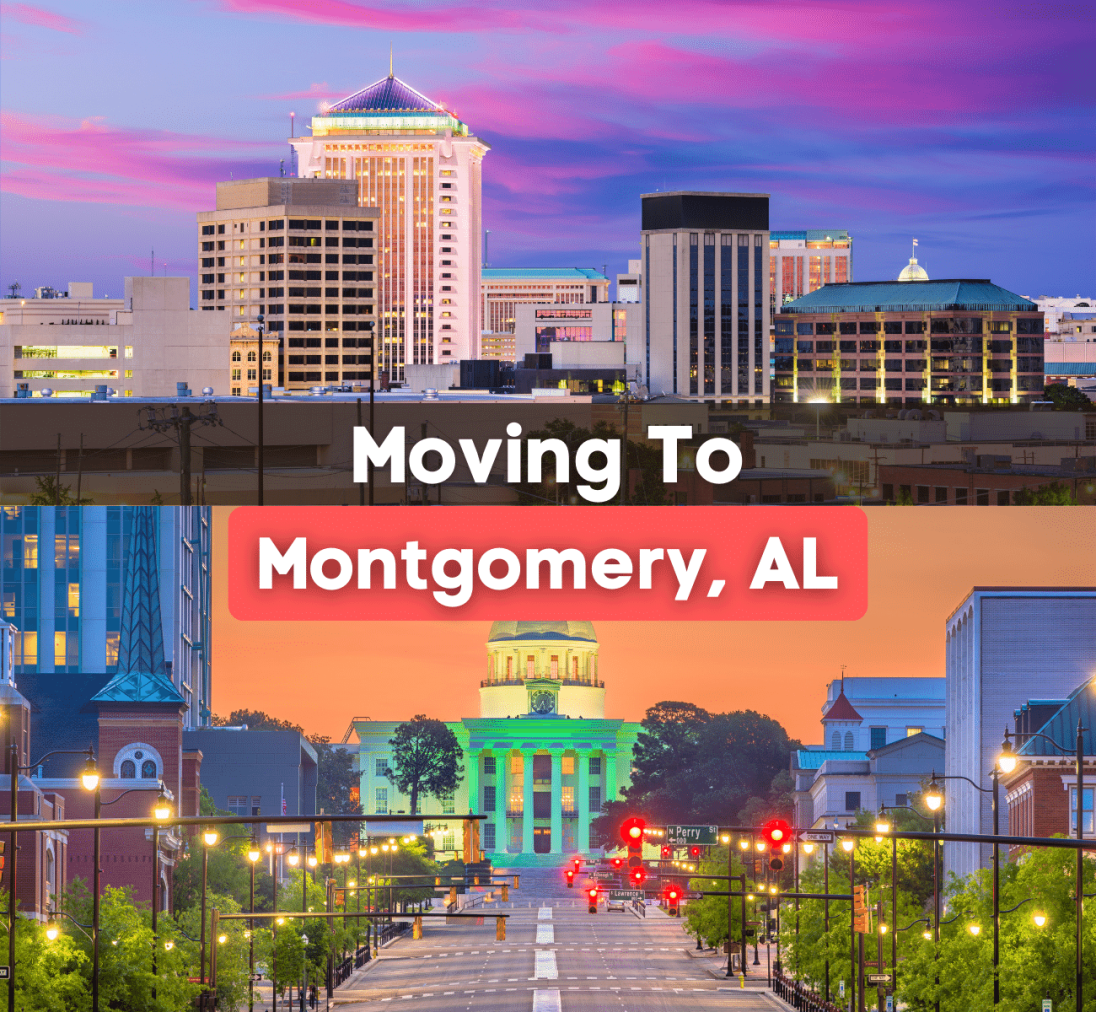 Living in Montgomery
Are you considering a move to Montgomery, AL? Make sure you know these seven things about living in Montgomery!
Montgomery is the capital city of Alabama, home to a total population of 298,665 residents. This city is the second largest city in Alabama and is the center of everything. Montgomery is part of Montgomery County and lies at the Alabama river and south of Birmingham. This city may be for you whether you are interested in sports, outdoor lifestyle, or entertainment. Since this is such a large city, you can get the busy city life or sunburn, depending on where you want to locate, so that you can get the best of both worlds.
Considered to be one of the best places to live in Alabama, Montgomery is an excellent place to live that is worth visiting and moving to. As the capital city of Alabama, Montgomery offers a job market that is on the rise, affordable cost of living, various nightlife options, restaurants, and many other family-friendly attractions. If you love history, you will love this city since it is the birthplace of the modern civil rights movement! You cannot miss out on this city full of southern charm.
While this city has a lot to offer, you can't miss out on this affordable and budget-friendly place to live. Relocating to this capital city is an excellent move for businesses, families, and everyone. Finding somewhere to live that is affordable is something that everyone wants, so make sure you weigh out all of your options and see if Montgomery, AL is right for you if you are moving to Alabama.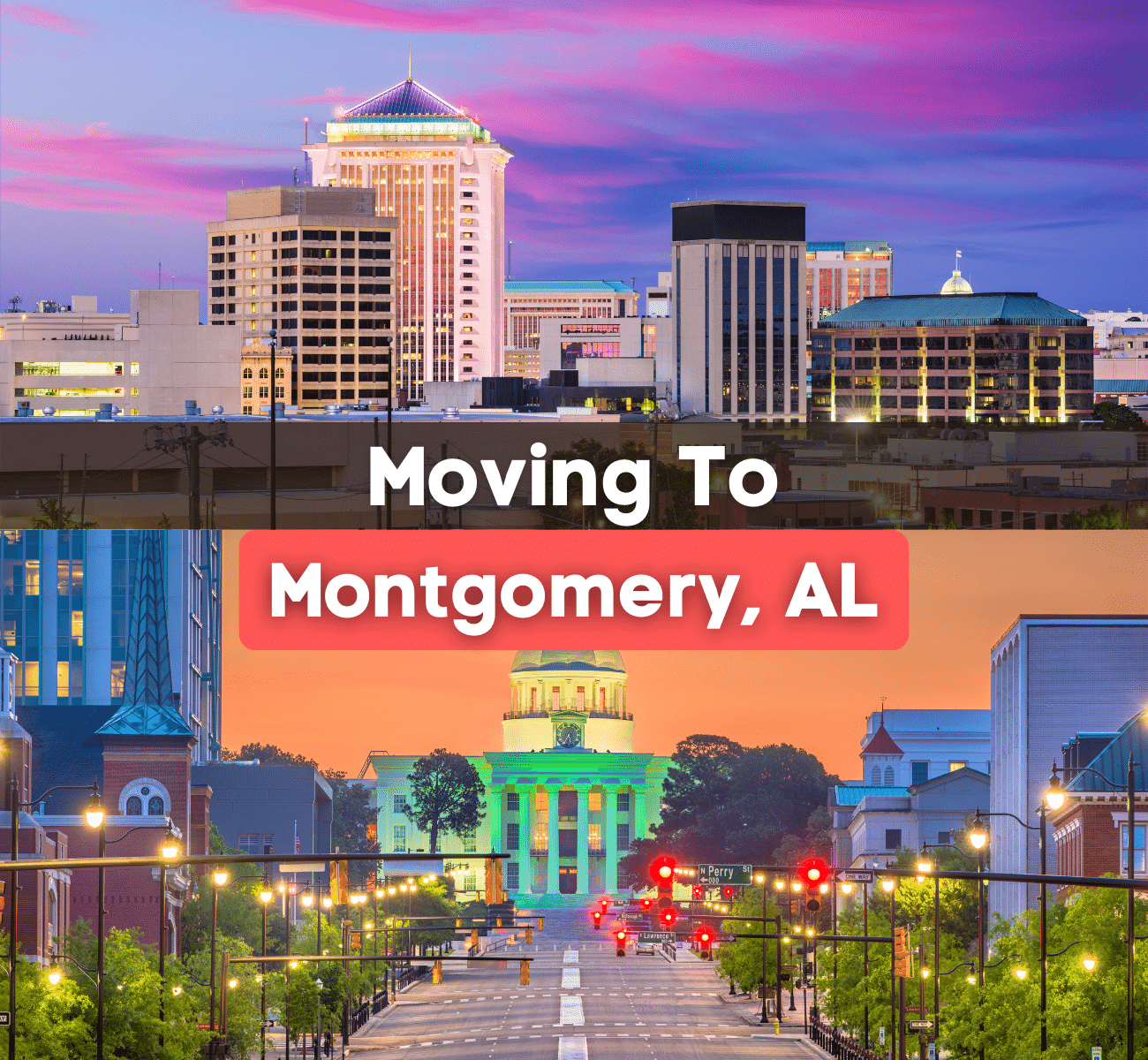 Here are the top seven things to know about life in Montgomery!
Cost of Living
The cost of living in Montgomery is 12% lower than the national average, with a median home price of $293,217 and a median rent of $895. This famous city is one of the most affordable places to live in Alabama; housing expenses are 27% lower than the national average, utility prices are, however, 1% higher than the national average, and bus fares and gas prices are 10% lower than the national average!
While the living cost is lower, the healthcare services and non-necessary expenses like entertainment are also lower than the national average! This is an excellent place for younger adults to move to or if you want to start a family. But know that affordability is not the only reason people love living in this Alabama city.
| | |
| --- | --- |
| Cost of Living Item | Average Price |
| Median Home Price | $293,217 |
| Median Rent | $895.71 |
| Gas Prices | $3.92 |
| Doctor's Visit | $101.38 |
| Veterinary Visit | $49.83 |
Data sourced from Payscale.
Finding a place to live where you can afford it is essential, and here in Montgomery, you can see that the cost of living is affordable and has overall low rates! Since this is Alabama's capital, you would think the prices would be higher than average, but not here in Montgomery! Make sure to check out our guide for the cost of living in Montgomery!
Weather
In Montgomery, summers are long, hot, and oppressive, and the winters are short and cold; it is also wet and partly cloudy year round. Over the entire year, the temperature typically varies from 40 degrees Fahrenheit to 92 degrees Fahrenheit.
The hot season in this city lasts about 4.1 months, with July being the hottest month, the cold season lasts about 2.9 months, and January is the coldest month of the year. On the other hand, the wettest months of the year range from February til August.
Since this city is located in the South, you must always be aware of tornados when relating to natural disasters. Since this city is more inland, you do not have to worry so much about hurricanes, but precipitation is heavy in this location still.
Whether you are a person who wants to live in the hot or cold weather, this city offers both, but know that the heat here in Alabama is unlike it in other states due to its location in the southern part of the United States. Finding a home where the weather is for you can be crucial, so make sure you find somewhere comfortable to live!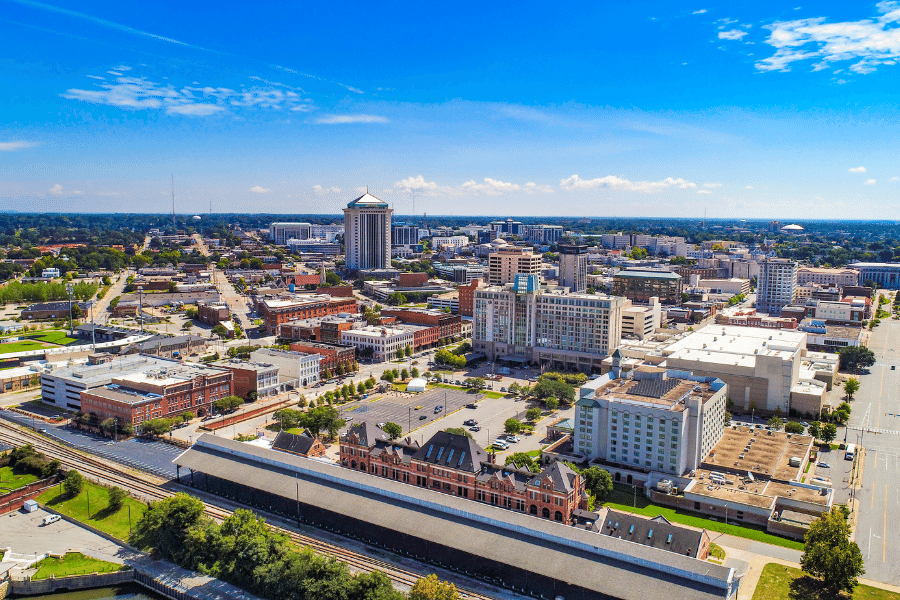 Dining
One of the best things about living in a southern state is all the various incredible foods to choose from. Montgomery, AL, eating treasures include a four-star BBQ, meat-and-2, and fantastic seafood. Since this is a southern state, you cannot miss out on homestyle southern favorite foods!
Finding a place to dine in this large city is not hard at all! Whether you want to eat somewhere in the heart of it all or the historic village, you can find many options. You do not want to miss out on the local favorite places to dine here in Montgomery!
Local favorites in Montgomery, AL:
Dreamland BBQ: casual barbecue restaurant in historic downtown that gives off a lively ambiance and delicious classic barbecue dishes where all ages are satisfied.
Martin's Restaurant: classic, a friendly option is known for its fried chicken and southern menu. This is a homey style place to enjoy an authentic southern experience.
Filet and Vine: a charming wine store, market, and deli that has been around since 1997. If you want to shop for bottles of wine after you enjoy quick, easy, and great-tasting food, this is for you!
Things To Do
Montgomery is home to many different historical attractions and recreational parks. Since this city is significantly populated, you can enjoy the views, beautiful nature, or fantastic historical monuments. Since there is a lot to do here, you will never get bored.
Several opportunities throughout this city, ranging from sports to biking to boat rentals, so you won't miss out on anything.
Since this city is heavily filled with history, there are lots of tours to give you the whole experience so you won't miss out. Relating to parks, you can find many areas where you can watch sporting events, walk the riverfront, and visit the city zoo!
Check out these favorite local attractions:
Montgomery Zoo: popular attraction for families, which is home to a wide variety of animals from all over the world where you can get close to, and hand feeds them!
Riverfront Park: excellent place to find entertainment and activities for the entire family while enjoying the beautiful river view! The park includes a riverboat, a theater, a splash pad, and a stadium.
Old Alabama Town: a series of more than 50 historic homes and buildings in historic downtown Montgomery that have been restored to their original state and open to the public. You can't miss out on this authentic neighborhood!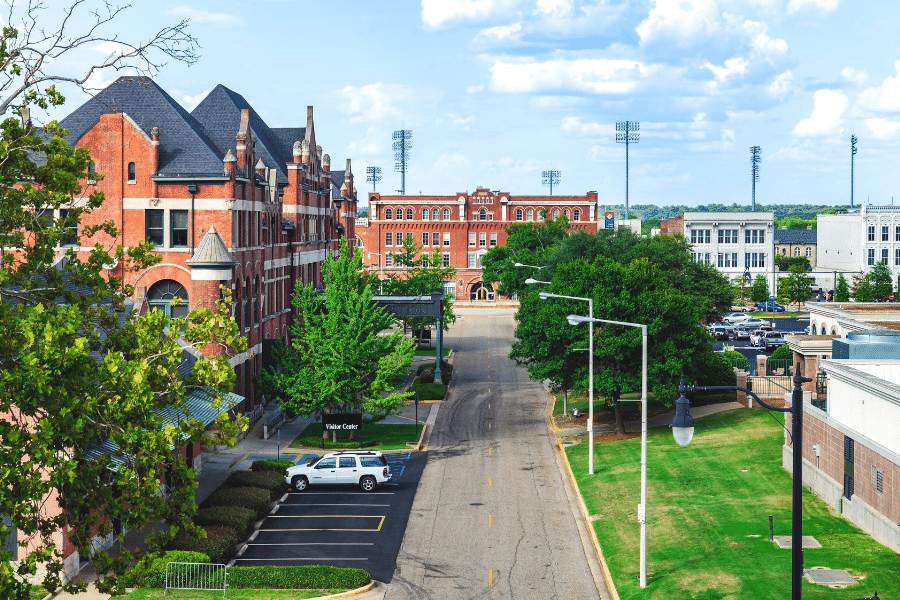 Crime Rate
Montgomery has one of the highest crime rates in America compared to all communities of all sizes. The crime here in this city is a bit higher than the average due to its location.
Montgomery's violent crime is 33.9, whereas the US average is 22.7, property crime is 61.7, and the US average is 35.4. The crime index is 9 out of 100, which means it is safer than 9% of US cities.
For the most part, this city is a safe city to live in; on average, 1 in every 225 people will be a victim of crime. But finding a home somewhere safe is something important to a lot of people, so make sure the neighborhood you choose is right for you.
However, Alabama's capital city is known as the safest major city to live in. Usually, when you move to highly populated areas, crime rates increase drastically, but here in Montgomery, it is not so high compared to others. So if you want to live somewhere in the heart of it all but still want a safe place, this might be the place for you!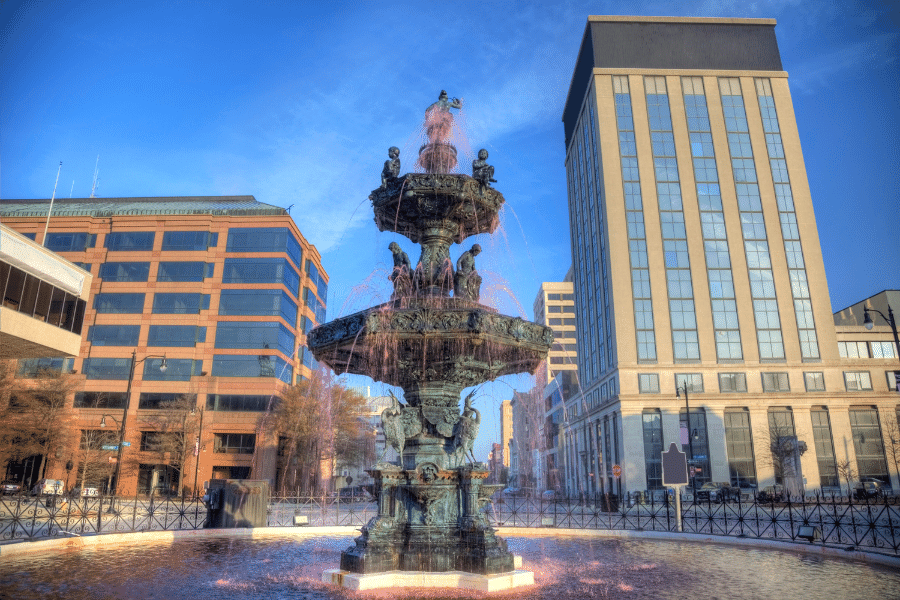 Education
Montgomery has one of the highest concentrations of top-ranked public schools in Alabama. The top-ranked schools are Loveless Academic Magnet Program High School, Forest Avenue Elementary School, and Baldwin Art and Academics Magnet. This school district has about 28,000 students in grades PK-12 with a student-to-teacher ratio of 19 to 1.
Montgomery Public Schools contains 52 schools with a minority enrollment of 90% with a 50-to-50 ratio of male to female. While the high school graduation grade is 75.9%, and the college readiness of 19.7. Funding for public schools, however, has been an ongoing issue here. Still, the Public School System has been receiving support from Alabama donors and out-of-state people to support this school system.
On the other hand, there are also eight colleges in this area, including five private colleges, two public colleges, and one community college. Check out the list below of the schools offered in and around Montgomery!
When moving somewhere to raise a family or find a place to earn a degree, it is essential to find a place where education is on the rise, so make sure you check out the top-ranked schools here in Montgomery!
Transportation
Montgomery is known as a car-dependent city since it is the capital of Alabama and has a busy city life. This large city offers public transportation and private services like Uber. The Montgomery Transit has 15 bus routes with 686 Bus stops and a train station. Other than public transportation, many residents own their cars to limit congestion in public transit or walking through the city.
On the other hand, a lot of people who live here have care because lots of commuters use public transportation to get to work. Since this is a populated area, traffic jams get congested, but the commute time is less than the national average during rush hour.
Montgomery does also have an airport, Montgomery Regional Airport, which is seven miles southwest of the city and offers Delta Air Lines and American Airlines flights. Finding your way around this big city takes time, but it provides you with many options, whether public transportation, driving your car, or even taking a stroll through the town.
Moving to Montgomery Pros and Cons:
Pros
Centrally located within the state
Great private schools
Low cost of living
Historical significance
Various recreation and attractions
Great weather
Cons
Limited job opportunities
Busy traffic
Tornadoes
High sales tax
High crime rates
Need public school funding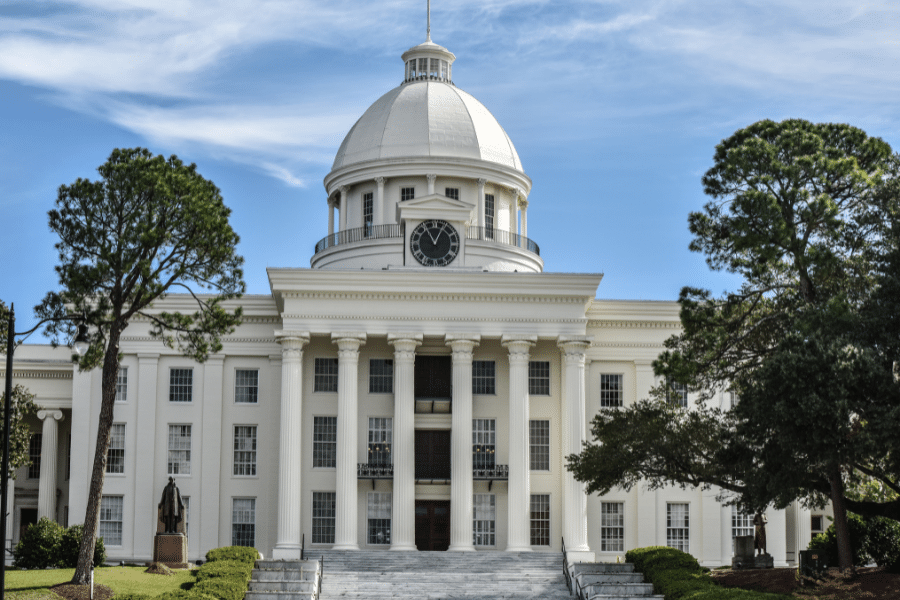 Moving to Montgomery, AL - Final Thoughts:
Montgomery, AL, is a great place to live since it does have a lot to offer. Whether it be the low cost of living, authentic food options, great school options, or breathtaking views, people love to call this place home! If you are looking for a place that gives you both city life and a suburban home feel, this city is perfect for you.
Since this is a more populated area, it does have a lot more to it, so make sure you weigh out your options on deciding where you want to live. Alabama is a large state with many different types of places to live, so if Montgomery is not for you, make sure you check out other sites like Mobile, Birmingham, or Hoover.
Montgomery offers single and multi-family residences ranging from apartments in the city to townhomes throughout its historic neighborhoods full of southern vibes. Whether you want a more elegant or authentic feel, Montgomery has it for you!
If you or anyone you know is interested in a move to Montgomery, AL, make sure you contact us here so we can connect you with one of our Realty Specialists to help make this transition for you go smoothly. No matter the location, price, or preferences, we are here to help you through every step of the home-buying process to find the perfect home that meets your needs and lifestyle.

Find your new home
Search real estate and homes for sale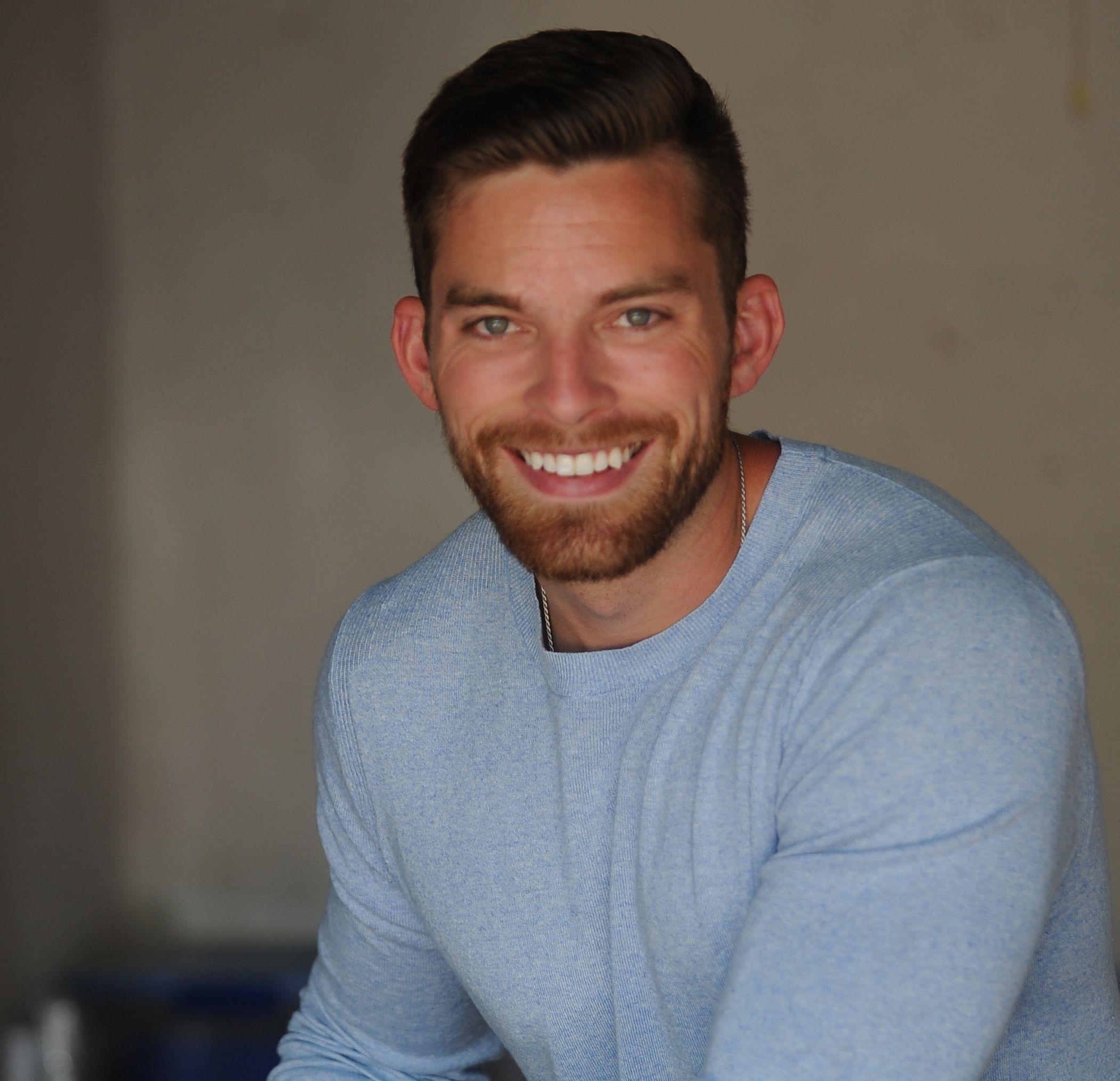 Ryan Fitzgerald
Hi there! My name is Ryan Fitzgerald, and I am a REALTOR®. My goal is to help you learn more about real estate through our Real Estate Blog! Hopefully, you enjoyed the above blog post and it found a way to provide help or value to you. When you're ready to buy or sell a home of your own let us know here. Please feel free to join the conversation by dropping us a comment below.