10 Best Neighborhoods in Huntsville, AL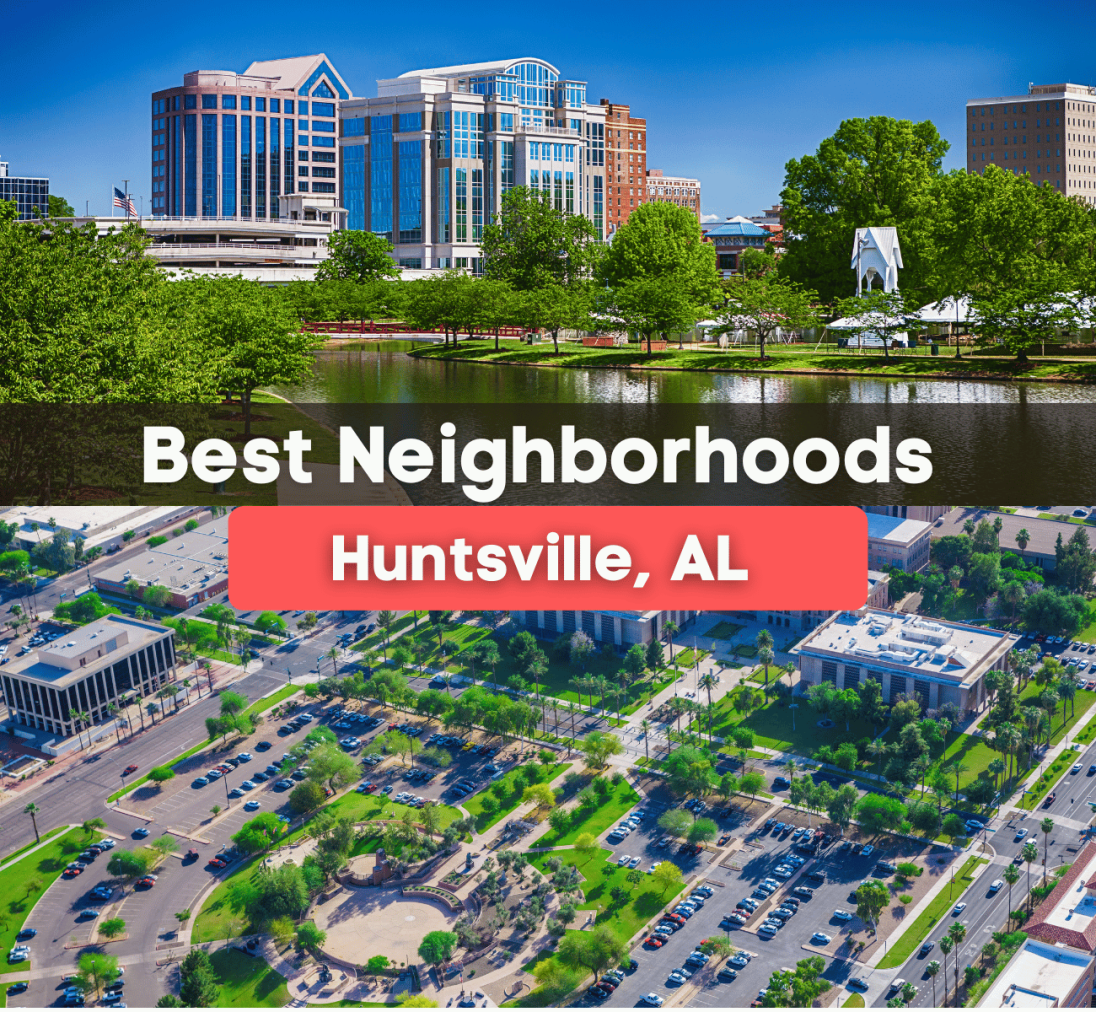 Best Places to Live in Huntsville
Searching for the best neighborhoods in Huntsville? Check out these 10 great places to live in Huntsville, AL!
Huntsville, Alabama, is a city that is located in Madison County, Limestone County, and Morgan County. It is located within the Appalachian region of northern Alabama and is considered to be one of the most populous cities in the state, with a total population of 216,963 residents. The city of Huntsville is the 2022-2023 best place to live in the Unitied States!
Here in Huntsville, the cost of living is 1 percent higher than the state average, but however, it is 11 percent lower than the national average. This city has become so popular over the past few years because it became one of the most desirable cities in the country due to the perfect combination of affordable living, high quality of life, excellent education, fantastic entertainment, and a welcoming community!
This beautiful city has a lot to offer its residents. Trying to find a place that is perfect just for you and you can be happy to call your home can be difficult, but here in this guide, we will go over many options you have if you choose to move to Huntsville, Alabama, and make it your home one day!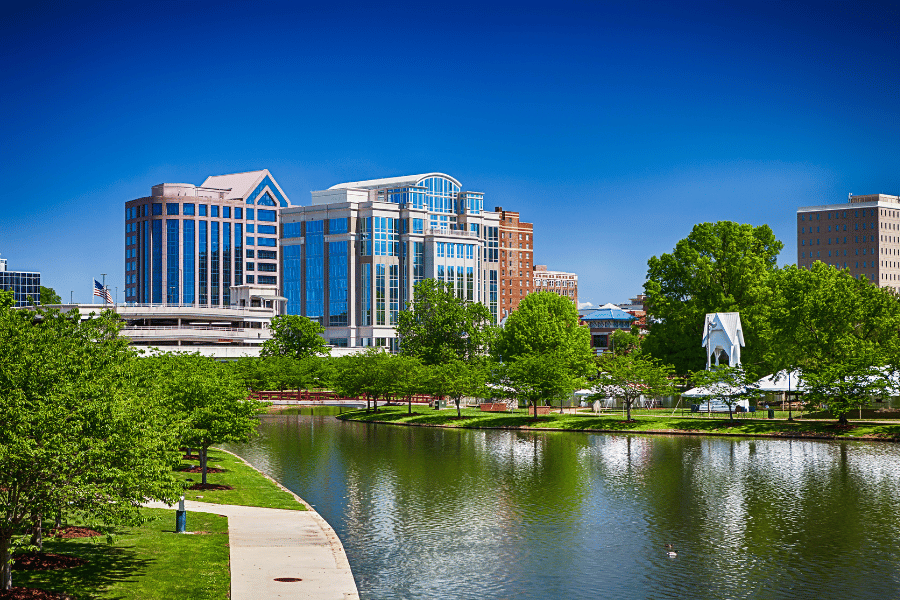 Here are the 10 best places to live in Huntsville! 
Hampton Cove
Hampton Cove is a master-planning housing subdivision located in the Big Cove area of Huntsville, Alabama. This neighborhood is situated in the foothills and valleys of the North Cumberland Plateau. Hampton Cove community features a waterfall entry, golf courses, beautiful lakes, paved walkways, neighborhood parks, the Hampton house, excellent schools, and so much more!
This community has picture-perfect scenery throughout the community, all kinds of activities from biking to kayaking, and obviously a very friendly community which you will be able to be a part of. This 2,800-acre residential community has about 2,000 homes, 10 stocked lakes, over 20 miles of walkways, and 12 community spaces.
Local Favorites: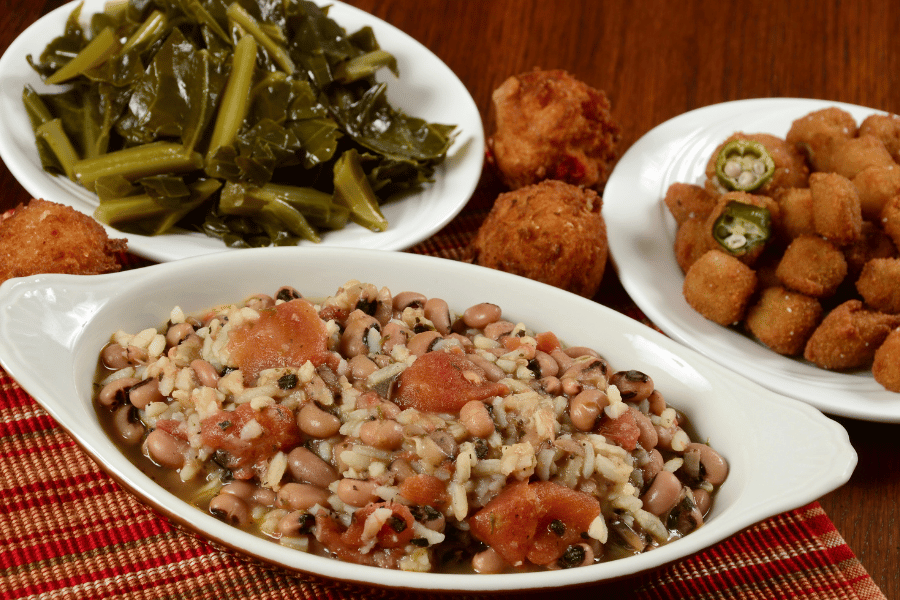 Twickenham District
Twickenham District is a historical area of 13 blocks of homes. If you are looking for beautiful architectural-style homes, this is the area to be! The styles of these homes in this neighborhood range from Federal, Greek Revival, Italianate, Queen Anne, and Bungalow to post-war homes. This neighborhood is also home to the stadium that hosts England's international rugby matches and where you can find the finest mansions. So if you are looking for an area where the history comes out on every turn you take, then this neighborhood may be for you!
Local Favorites: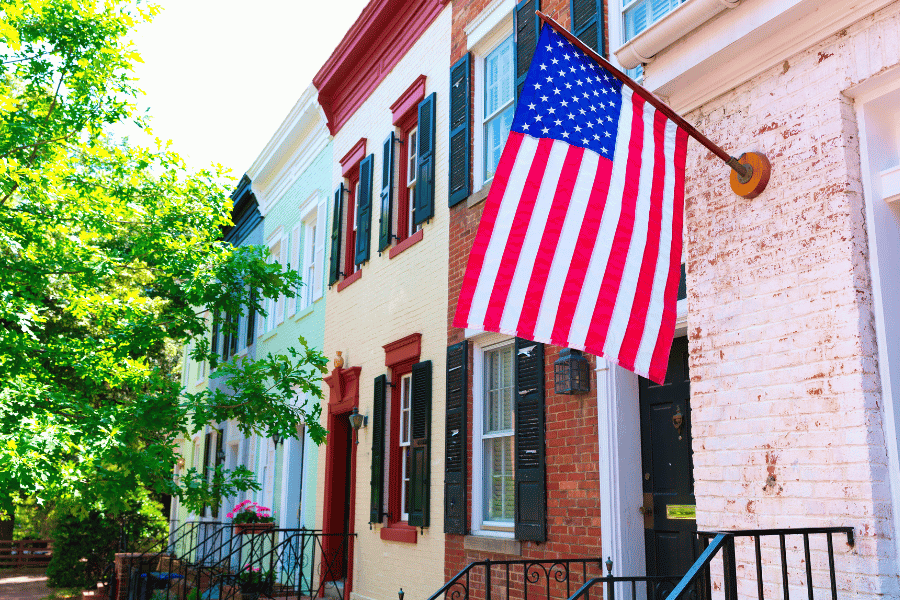 Five Points
Five points is one of Huntsville's most iconic and historic neighborhoods. This environment is a very vibrant yet cozy atmosphere that will draw you in. This subdivision is very closely located to everything, and it also has a very artistic community where the shopping is also very walkable and community-friendly. On the other hand, you can not miss out on the fantastic food options around this area! This neighborhood also is known for its unique-looking hones that everyone loves!
Local Favorites:
Arbor Woods
Arbor Woods is a neighborhood of homes in Huntsville that offers an assortment of beautiful style homes that vary in size and affordable prices. The homes here range from 2,800 square feet to over 3,000 square feet, with the average prices ranging from $470,000 to $500,000. If you are looking for a well up kept neighborhood with many beautiful homes, this is the place for you!
Local Favorites:
Madison
Madison is an area that has a lot to offer! From eclectic gifts and home decor to trendy shops through shopping. This area also has a beautiful network of greenways and nature trails to explain while also enjoying the historic downtown area. The growth of this area is beyond an agricultural community that is attributed to railroad activity. This quaint area anchors the annual Madison Street Festivals and features local artisans, car shows, petting zoos, and gourmet food that you can not miss out on!
Local Favorites: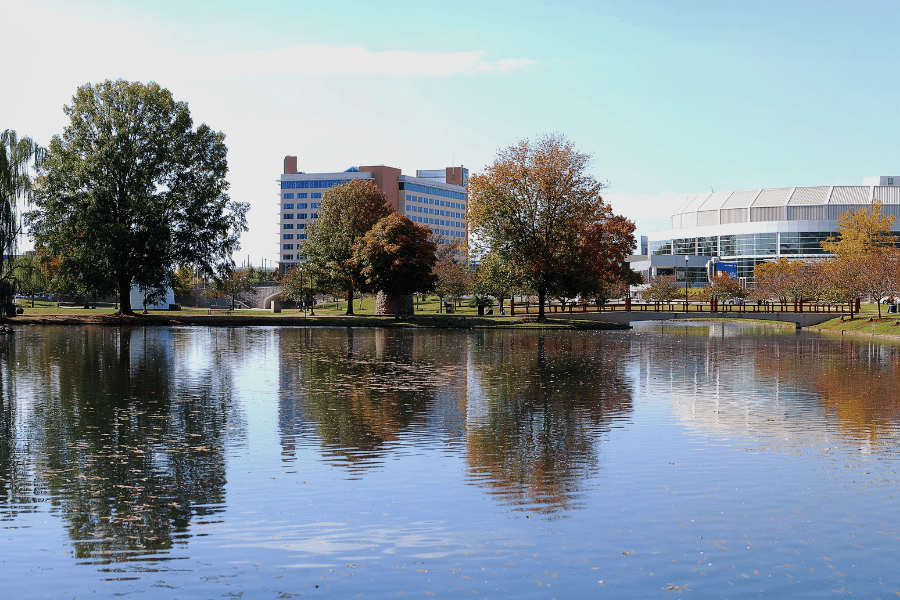 Meridianville
Meridianville is an incorporated community and census-designed place in the Huntsville area. This suburb has a population of 8,344 residents. Living in Meridianville offers its residents a rural feel and young professionals, where the schools are also very highly rated. This neighborhood is one of the best places to live in Alabama. This area is located about 15 miles from the Tennessee border.
Local Favorites:
Waltons Mountain
The Waltons Mountain subdivision is one of the finest residential areas in Alabama. This place offers upscale homes in a mountain setting with spectacular views. This neighborhood's location is unique since it is closely located to shopping and hospitals, but it is secluded and away from all the noisy traffic. This subdivision has established homes but still has building sites remaining. They assure their residents that a property has value and remains consistently high and that the environment is relaxed and pleasant for friendly families.
Local Favorites:
Williams Pointe
Williams Pointe is located close to Downtown Huntsville, shopping, dining, and the minor league baseball field. This area is perfect for you to spend time being active on the nature trails like swimming, pickleball, disc golf, and tennis! This community has houses from 3 bedrooms to 5 bedrooms houses and has an annual HOA fee of $225. If you are looking for a place to live where you live close to everything and have easy access to many major industries and employers!
Local Favorites:
Magnolia Park
Magnolia Park is a community of single-family new homes in Huntsville. The floor plans here range from 1,600 to 3,400 square feet with up to 5 bedrooms, 3.5 bathrooms, and 2 car garages. These homes have various designs, including covered porches, game rooms, fireplaces, and many more! This community is also conveniently located near highway 431 and has a very easy commute to Huntsville and the school district nearby.
Local Favorites:
Willowbrook
Willowbrook has median real estate prices of around $365,593, which is sadly more expensive than 88 percent of the neighborhoods in Alabama. This neighborhood is a suburban community that is primarily made up of medium-sized to large houses ranging from 3 bedrooms to 5 or more. Many of the residences in this neighborhood are not old but were built from the 1970s to 1999. The residents here also are mostly older adults who are wealthy and educated that have upper-level careers. If you are looking for an exclusive place to live with beautiful homes, this may be the place for you!
Local Favorites:
Moving to Huntsville - The Bottom Line
Huntsville, Alabama, is one of the best places to live in the United States! If you choose to make a move to this city, you will enjoy a low cost of living, higher quality of life, an excellent educational system, and great entertainment. This small farm town has turned into a fast-growing metro area with all you can think of while still being a small-knit community. If you are looking for a place where you can have it all and be near it all but still live a peaceful life in a perfect area!
Whether you are looking for somewhere to move to, Huntsville has a lot to offer its residents. Weighing out all of your options is essential when deciding where to live, and good thing Huntsville has a lot to offer! In all, Huntsville is an excellent place to live if you want somewhere that has a great job market and affordable living. You can not miss out on the excellent southern food, recreational venues, booming economy, and affordable living that this city has to offer you!
If you or anyone you know is interested in searching for homes for sale in Huntsville, please get in touch with us here so we can connect you with one of our Realty Specialists to help make this transition go smoothly. No matter the location, price, or preference, we are here to help you through every step of the home-buying process to make sure we can find you the perfect home that meets all of your needs and lifestyle perfectly. Contact us here today for any questions or help!
Check out some of our other local area guides if you are interested in this area: moving to Huntsville, moving to Montgomery, and moving to Alabama.

Find your new home
Search real estate and homes for sale