7 Ways Curb Appeal Can Add Value to A Home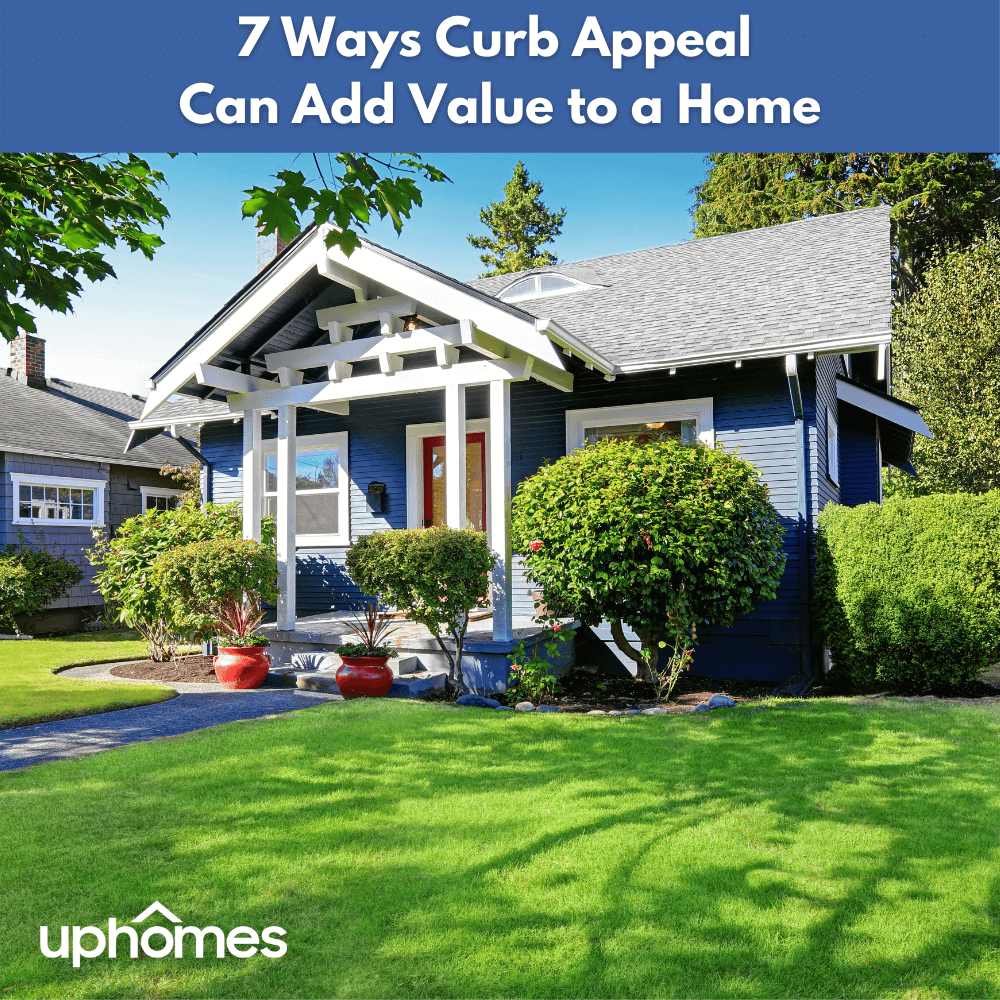 7 Ways Curb Appeal Can Add Value to A Home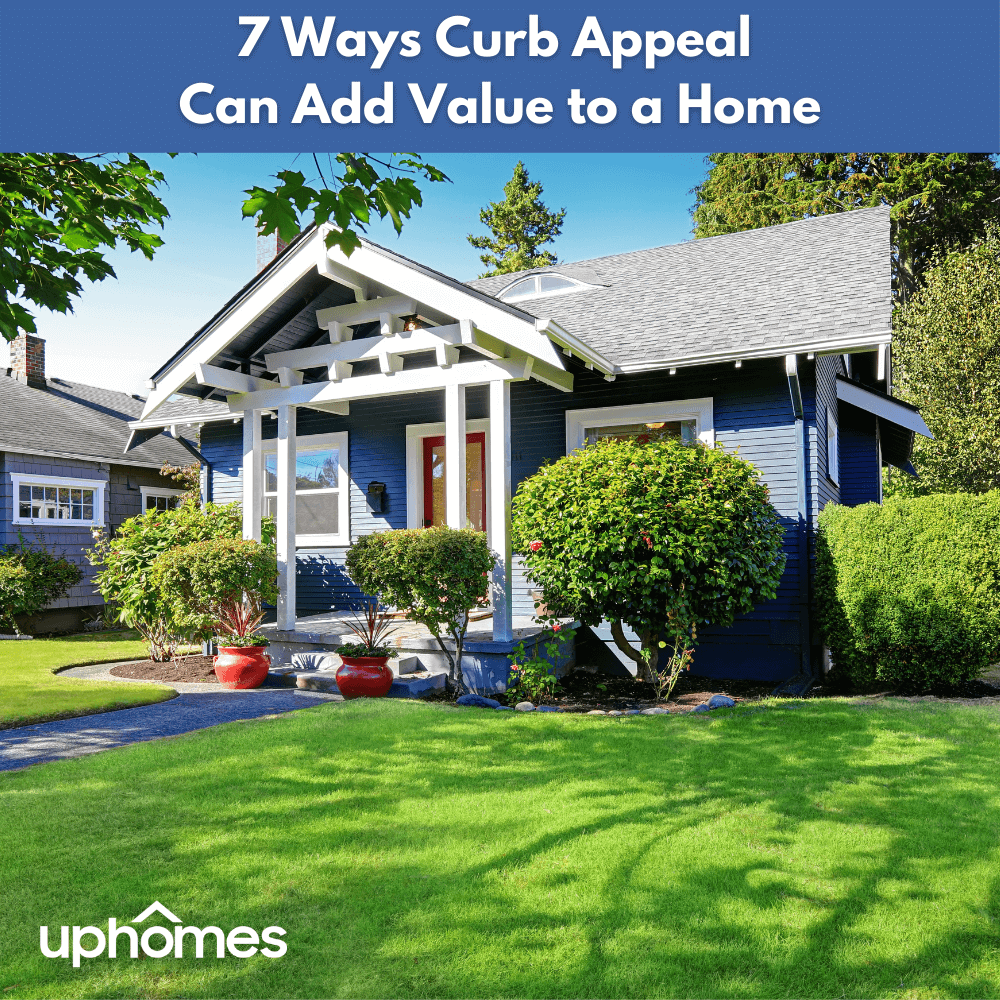 Curb appeal is one of the best ways to add value to your home. In this article, we are going to show you how you can potentially create tens of thousands in extra equity with a few simple curb appeal tips!
Are you thinking about selling your home? Or maybe you are wondering more about how curb appeal can impact the value of your home? Some visitors will even be wondering how their neighbor's curb appeal will impact the value of their house and we are here to answer all of your curb appeal questions and more!
Curb appeal and real estate go hand in hand, especially when it comes to selling your home for top dollar.

Let's take a look at everything you need to know about how to use curb appeal to add value to your home and help it sell faster.
What Is Curb Appeal?
If you've been reading about selling your house, you've probably come across the term "curb appeal."

Curb appeal, what is that?

Curb appeal is the attractiveness of your home and property that can be seen from the street, sidewalk, or front lawn. The reason that curb appeal is so important is for the same reason it's important to make a good first impression. The impression that a prospective buyer gets from your exterior can mean the difference between them continuing their search and putting in an offer on your home. Oftentimes curb appeal will create a feeling of excitement for the buyer as they begin to walk towards your front door because they immediately envision themselves 'living here.'

Curb appeal is not something that is easily quantified or measured, however, you know it when you see it. There are likely homes in your neighborhood that you've noticed are lovely to look at the outside and stand out from the other home.
When our Realtors show homes for sale in Charlotte one of the first things clients use to judge the livability of a home is curb appeal. If the home offers good curb appeal there's a good chance they will dive in further to see if it is a potential fit. If the home has no curb appeal or is not kept up with they likely won't even explore the other photos.

It's important to understand that curb appeal is not going to be the only thing that impacts the current market value of your house. Factors such as condition, location, marketing, and the local market will also be big players and how much you can sell your house for.
7 Ways to Add Value to Your Home With Curb Appeal
Adding curb appeal to your home can be a cost-effective way to add value to your house. Remodeling a kitchen is not cheap while working on your home's curb appeal doesn't have to cost anything! Curb appeal is a great return on your investment when attempting to add value to your home. Here are 7 of our best tips:
Make Sure Your Yard Is Lush, Green, and Well-Kept
The first way to add value to your home with curb appeal is a pretty simple one and it may seem obvious. This is far and away the most important tip we can give you because your yard is going to give consumers an inside look at what type of 'homeowner' you are. An unkempt lawn is an indication for potential buyers that the home has not been maintained as well whereas a beautiful yard is a sign of a homeowner who keeps up with the maintenance on a home!

People who come to look at your home will notice whether the state of your lawn right away. It's the first thing they will see as they turn the corner onto your street and driveway. If your lawn is brown and dry rather than lush and green, it can give a negative first impression of the property overall.
One great tip to help your lawn is to give it some lawn starter a few weeks in advance of listing your home for sale and then cut, trim, and edge the lines right before listing your home on the market.

You don't want your yard to be overgrown. Keeping your lawn mowed and manicured is a cheap and easy way to ensure that your property looks its best come showing season. You may even want to offer to help your neighbors with their curb appeal as theirs will also impact the value of your home in a positive or negative way, depending on their curb appeal! A great lawn adds to an improved curb appeal and that will ensure you receive top dollar for the sale of your home!
Spruce Up the Front Door and Porch
When a prospective homebuyer approaches your house, the first things they will notice outside of the lawn is the front porch and the front door. It's important that your front porch is uncluttered, clean, and pleasant looking. You want potential buyers to imagine themselves happily sitting on the front porch on the weekend or after a long day of work.
You might include some comfortable and inviting seating on your porch. You could also install a walkway to help create a natural path from the driveway or street to your front door. Additionally, this is a great place for some well-placed flower pots, window boxes, and other greenery. Adding color is a great way to improve your curb appeal and add value to your home.
It can also be a good idea to consider replacing your home address numbers. You may even want to add a Ring or Nest doorbell to add some sleek looking technology to your home. There are a lot of fun ways to add to your curb appeal that is aesthetically pleasing that you may not even think about.
If your front porch is dirty, cluttered, and unkempt, this will impact the impression that buyers have before they even walk in the front door. They will assume you don't value your home and don't keep up with regular home maintenance. This is likely to be reflected in their offer to buy your home if they even make one.

Similarly, you don't want the front door to distract the buyer with scuff marks or peeling paint. It's amazing what a fresh coat of paint can do. You also might consider replacing the hardware on the front door.

When repainting your door, you'll want to think about whether you want to update the color. When choosing the colors for your front door, you'll want to take the style of your home into consideration as well as the exterior paint color.
This is a surefire way that curb appeal can add value to your home!
Add Fencing
When a yard has a fence around it, it makes the space more defined and can encourage a feeling of organization. It can also be a turn off if the fence is not kept up with!
It's amazing what fencing can do to change the feel of a yard. A yard that once felt open and exposed can feel cozy and defined. It can help to add a sense of privacy and security for the owners. It also has the opportunity to create privacy as well as the ability to secure children and pets in a confined space.
Many homebuyers might be considering adding a fence to any home they would buy. When a yard already has fencing around it, this can be appealing as it is one last thing they will have to do to their new home.
Fencing is appealing to buyers for a number of reasons in addition to the aesthetic quality it adds. Having a fence on your property can help to keep you and your family safe, give your dogs a place to safely run around, protect your landscaping, and add privacy to the outdoor space.
Fencing is one thing that will immediately add value to a home.
Repaint the Exterior/Power Washing
It is truly incredible how a new exterior paint job can transform a once dull-looking house into a beauty.

If it is time to repaint the outside of your home, you want to carefully consider the palette you choose. First, however, you want to make sure that any broken siding is replaced or repaired before you paint. Siding is one thing prospective buyers will be looking at, and it's definitely one thing home inspectors will look for.
You'll want to take the style of your house into consideration when picking your palette. You can, of course, repaint your home in the exact same colors. However, this could be an opportunity to really screw things up if it had seemed dull or boring beforehand.
The siding and paint on your home are one of the best ways to improve the curb appeal of your home and it will immediately add value.
Some homes will have a nice coat of paint under a dirty exterior that really only needs some power washing. If you're not going to have your home repainted you should certainly have it power washed because that can make the home look brand new!
Add Outdoor Lighting
Adding outdoor lighting is a great way to boost your home's curb appeal. First, it will allow people who are driving by at night to see the front of your home in all its glory. This is particularly useful during the months when the sun sets early in the evening, as it is common for people to drive by home there interested in after work.
Having lights and doorways in the yard that keep it well lit can be a deterrent to intruders or burglars. This is an attractive feature to homebuyers who are likely interested in having a safe and secure home for their family.
It is also a good idea to add outdoor lighting because it can ensure that people who visit your home and your own family are less likely to trip and fall. You might consider motion detecting might or lights that you can turn on and off.
While lighting can help to increase the security and safety of a home, it can also be used to boost the aesthetic appeal of a home.

One way to do this is to use up lights in order to highlight architectural features. You can also use lights to silhouette some of the best landscaping features of your home.

It can also be attractive to use downlights in order to eliminate your yard. These lights can be installed on structures or high entries in order to create a light that is similar to that of the moon.
Clean Up Your Driveway and Garage
There are a number of things you can do in order to boost the curb appeal of your garage. For one, you could replace the garage doors if they have suffered years of abuse. When you replace the garage door, you are saving buyers from having to make an upgrade for several decades.

If it is not in your budget to replace your garage door, then you might want to paint or stain your garage. This can really help to make this part of your home look more appealing.

You'll want to consider the color you choose for your garage carefully. It is important that it works with the rest of your exterior palette.
When it comes to your driveway, you can either invest more or less into its effect on your curb appeal. Firstly, though, you'll want it to be clean and tidy.

Depending on the material that your driveway is made out of, you might consider making some changes to boost your curb appeal.

Accentuating your driveway with a border can help to frame the landscape around your driveway. It can be a nice look for a longer driveway and make your design look more intentional. You can also find your driveway with planters to help make it more beautiful.

Finding the driveway would lighting can make your home look more dramatic in the evening in an appealing way.
Whether or not you make any changes to your driveway, it's important that you clean your driveway before each feeling. You'll want to trim neighboring plants, education months, and sweep and rinse the surface. If your house is for sale during the winter, make sure that the snow is clear from the driveway and walkways before viewings.
Improve the Landscaping
Whether you decide to turn your front yard into a landscaper's paradise or if you are just thinking of adding a few flowering plants, improving your landscaping can go a long way in adding to your curb appeal. Landscaping is one of the best improvements you can make to add value to your home.

If you are not planning on adding much in the way of new greenery or designs, you'll still want to make sure that your existing landscaping is well manicured. It's important that any shrubs on your property are pruned and appear orderly rather than chaotic. If you have existing garden beds, you can add mulch to create clean, defined borders between the garden and the yard.

It's amazing what a difference some potted plants can do for a home. If you notice that your front porch or front door is not drawing the eye as much as it should, a well-chosen and well-placed container plan can do the trick.

It can make sense to choose one or two larger pots with distinctive shapes and colors to draw the eye to your focal point. If you choose instead to use many small pots, this can end up leaving your front porch looking cluttered and disorganized.

There are some useful tricks in order to get a fresh perspective on your landscaping. It can be difficult to imagine what is possible when you are so used to your own space.

One thing that you can do is to stand back from your front yard so that you can see the entire thing at once. While looking at your yard, squint your eyes until your vision is blurred. When you look at your yard this way, you might notice that certain areas look messy, bare, orderly, clean, dark, or bright.
Looking at your yard this way can help you to understand which portions of your landscaping need the most attention.

Another helpful technique to gain a fresh perspective is to take some photographs of your yard and black-and-white. Without color, it can help you to see which areas of your landscaping are actually quite suitable and which areas could use some work.
Final Thoughts on How To Improve Curb Appeal
Curb appeal is something everyone can see in photography and certainly upon visiting your home. For prospective buyers, curb appeal can make or break a home. Even appraisers will look at curb appeal when appraising a home. The best part about improving your curb appeal is that it doesn't have to cost you much to make it better. 
Many folks who are going through a tough time and need to sell quickly will skip the curb appeal step and it could cost them tens of thousands of dollars or even cost them a sale completely. Whether you're in need to sell quickly or you're going through a tough divorce don't skip the curb appeal step! Hiring a great Real Estate Agent will help you to ensure you receive the largest amount of money for the sale of your home.
Once you're under contract and you've finalized the home closing process you will be happy you put in the effort to improve your curb appeal!
Are you looking to sell your house in Charlotte, North Carolina? Are you wondering whether it's time for you to start working on your home's curb appeal?
If so, fill out our form in order to receive a free home evaluation!

Find your new home
Search real estate and homes for sale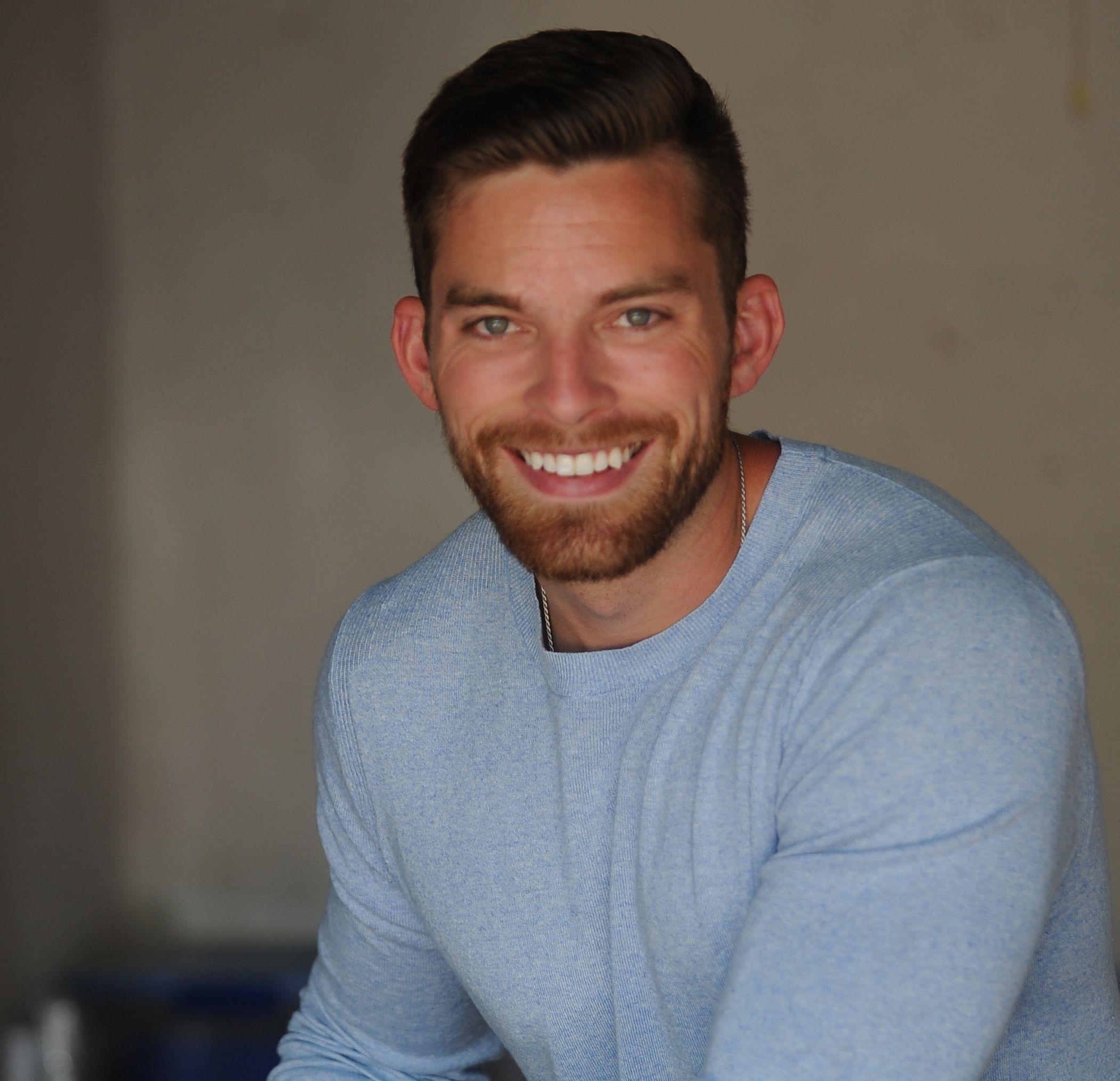 Ryan Fitzgerald
Hi there! My name is Ryan Fitzgerald, and I am a REALTOR®. My goal is to help you learn more about real estate through our Real Estate Blog! Hopefully, you enjoyed the above blog post and it found a way to provide help or value to you. When you're ready to buy or sell a home of your own let us know here. Please feel free to join the conversation by dropping us a comment below.