How Much Does It Cost to Remodel Kitchen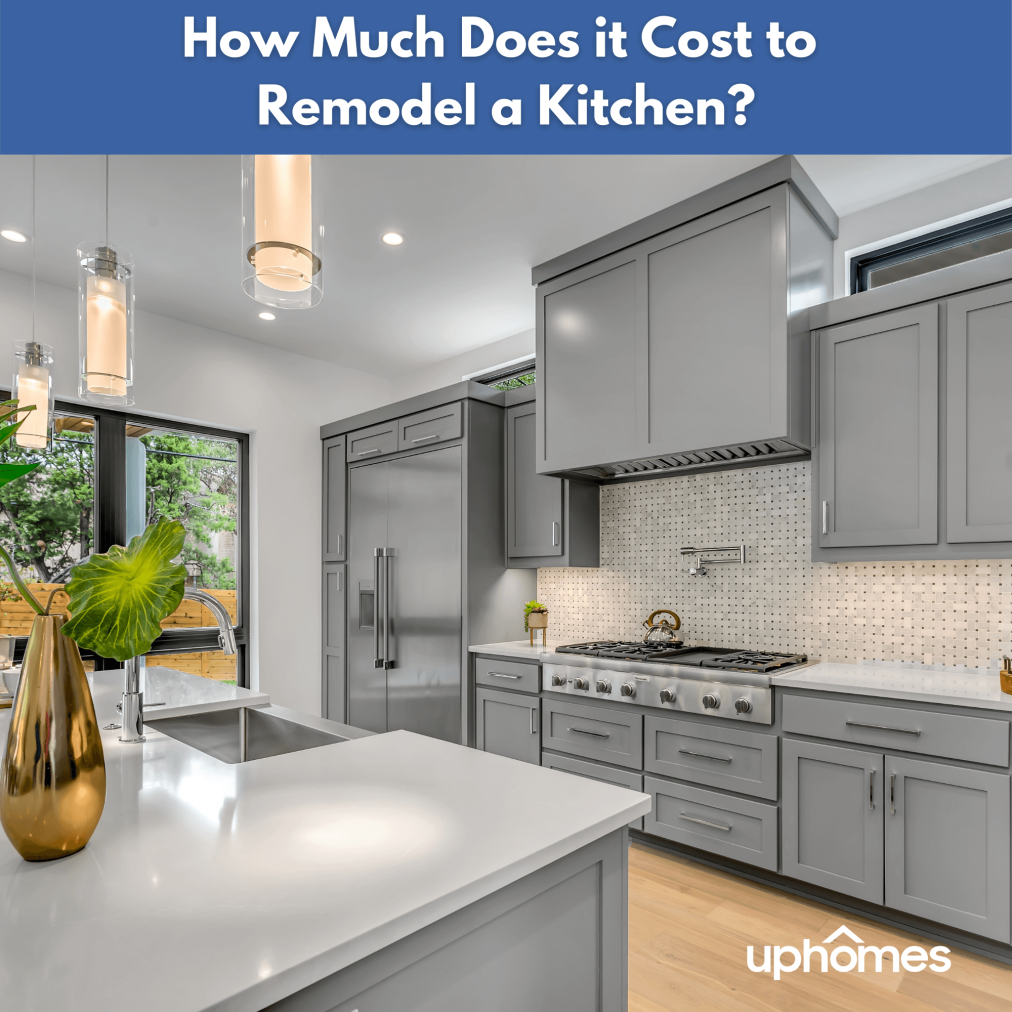 Kitchen Costs: How Much Does It Cost to Remodel a Kitchen?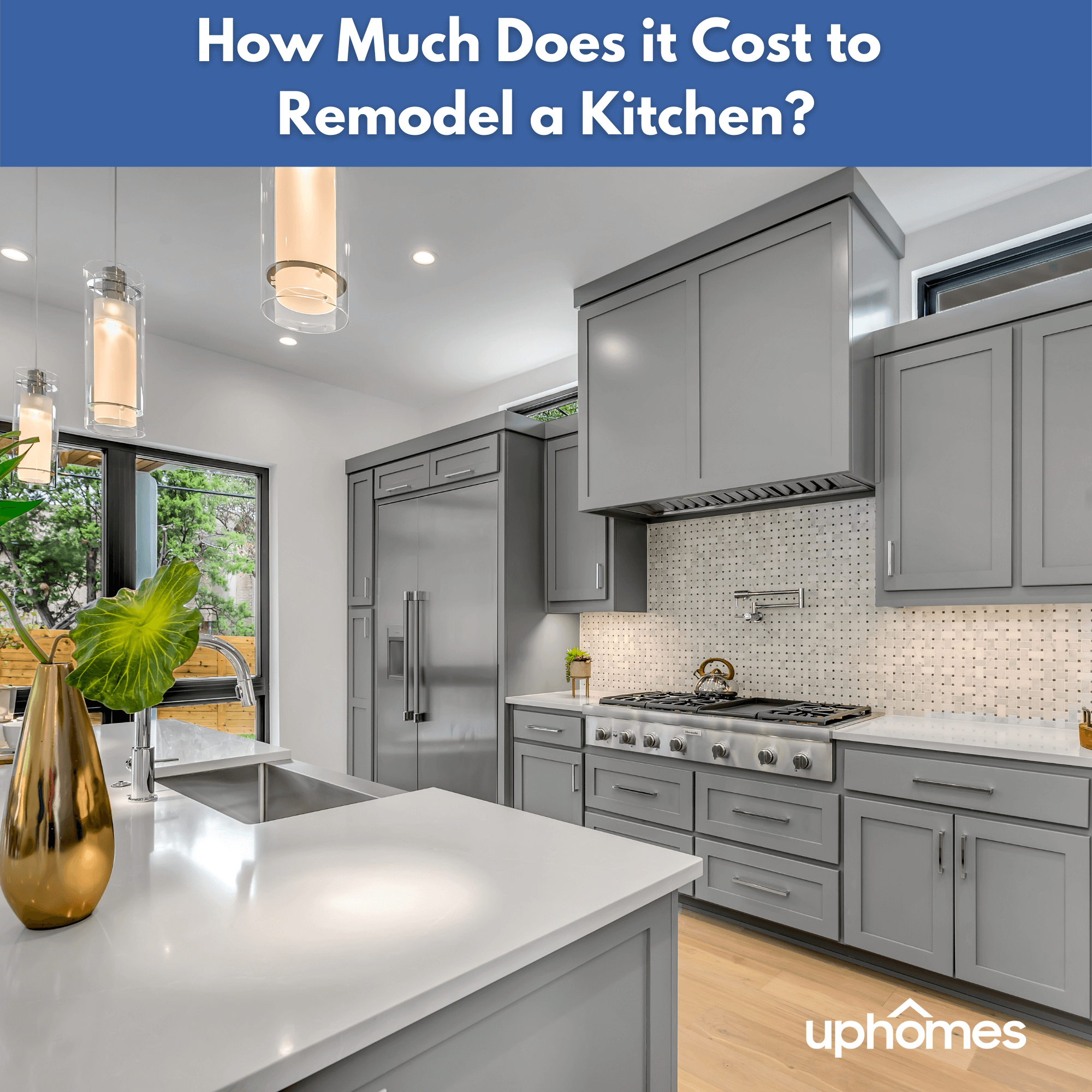 A lot of potential buyers and sellers want to know how much does it cost to remodel a kitchen? The answer isn't so simple. Do a quick google search and you'll find that the average cost of a residential kitchen remodel in America is about $25,000 to $169,000. Quite the range right? Knowing the average a remodeled kitchen costs is fine, but what does that mean for you? After all, not all kitchens are the same, not all remodels are the same, so let's break it down!
For these reasons, we have decided to dig deeper into the cost of remodeling a kitchen. We take a look at what makes a kitchen functional and beautiful and break it down into remodeling options and the costs associated with them.
So if you're wondering how much does it cost to remodel a kitchen, and aren't just looking for an overall average, then read on for our kitchen remodel cost breakdown.
Kitchen Costs Breakdown
Remodeling a kitchen is one thing that will add value to your home from a sales price perspective and from an appraiser's perspective. So whether your kitchen remodel is as simple as a new paint job and some appliance upgrades or as complex as knocking down a wall and a complete demo of an outdated existing kitchen, your home's value will increase.
Breaking a kitchen remodel down into categories will help figure out where to best put your money and customize your kitchen makeover to fit your needs.
The Cupboards and Cabinets
Replacing your old cupboards and cabinets with new ones is a good way to add more storage to your kitchen. Or, if less storage is needed, then customizing with smaller cabinets can give your kitchen more breathing room. Cabinets are also a big part of the overall aesthetic of your kitchen, taking up a majority of the space.
When considering the price of new cupboards and cabinets, you'll need to decide from the three categories available—stock cabinets, semi-custom cabinets, or fully custom cabinets. Within these three categories, you'll have many options for style or make, materials used, and sizes available.
Stock cupboards and cabinets are the most affordable option available and range from $60 to $200 per linear foot. They are usually made out of cheap plywood and covered in a laminate wood veneer. These are the types that you can easily find at your large home improvement big-box stores.
Semi-custom cupboards and cabinets allow you more freedom to customize your kitchen how you please. They're built to order and range from $100 to $650 per linear foot.
Custom cupboards and cabinets can be ordered for virtually any size, style, or material. These types of cabinets usually come from a cabinet making woodshop, although some of the bigger home improvement box stores are starting to offer fully custom options through various partnerships. 
Custom orders take the longest to make and can range from $500 to $1,200 per linear foot.
Kitchen Countertops
Installing new kitchen countertops often goes hand-in-hand with replacing the cupboards and can really change the overall look of your kitchen.
Or, you might even keep existing cupboards and just replace the countertops themselves in order to save some money. Regardless, the type of material used for your countertops will affect the costs dramatically.
If you want newer nice looking countertops but don't want to pay a high price, then laminate is bound to be your cheapest option available. Though not very durable and often not lasting nearly as long as other materials, you can expect to pay $10 to $40 per square foot.
Jumping up in price as well as quality are your stone countertops—quartz, marble, soapstone, etc. Adding stone to your kitchen gives it a natural sophisticated look and can really improve the ambiance of the space.
A marble countertop will range from $40 to $100 per square foot. Other types of materials and their costs are listed below.
Wood - $30 to $60/sqft
Stainless steel - $70 to $215/sqft
Corian -  $45 to $65/sqft
Granite - $40 to $60/sqft
Quartz - $50 to $150/sqft
These are only some of the different types of materials available for kitchen countertops. Installation costs will vary depending on the material and size of the job.
Kitchen Sinks
Sinks are an essential part of a kitchen giving it utility and a purpose. Whether you like the clean look of stainless steel or a rustic copper look, kitchen sinks vary greatly in size and cost.
Double bowl stainless steel - $48 to $2,729
Double bowl cast iron - $249 to $1,725
Double bowl composite granite - $188 to $1,077
Copper - $354 to $2,387
Fireclay - $389 to $787
Sinks can be under-mount or sit on top of kitchen countertops. Undermount sinks give kitchen counters a seamless look and are quite pleasing to the eye. Choosing an under-mount sink typically costs more to install and requires weight-bearing water-resistant countertops.
Kitchen Appliances
By far one of the easiest and most effective ways to revamp your kitchen is to replace old outdated appliances with new shiny ones. Not only do new appliances improve your comfort level, but they also add value to your home as well.
A basic bottom-freezer refrigerator cost around $300 to $500. While a side by side refrigerator can cost between $700 and $12,000.
Oven and Stove ranges come in gas or electric and can vary significantly in price. A single oven gas range is probably the most affordable, costing around $400 to $6,000. Dual fuel ranges and induction ranges costing around $1,600 to $12,000 and $1,300 to $8,000 respectively.
Oven hoods help remove smoke and smells and keep kitchen air quality good. They can cost around $400 to $1,500.
Dishwashers save time when you do a lot of home cooking. Remodeling your kitchen with a new dishwasher can be an exciting addition and usually costs around $400 to $700.
Kitchen Floors
Remember when carpeted kitchens were a thing?—well, if you don't, just know that we're still trying to forget. We definitely don't recommend remodeling your kitchen with carpet these days. Remodeling your kitchen floor with a material that is durable, water-resistant, and easy to clean will improve your kitchen greatly—below is a list of average costs.
vinyl - $1,000 to $1,500
laminate - $1,500 to $4,500
linoleum - $800 to $2,500
marble - $1,500 to $4,000
concrete - $1,500 to $4,000
wood - $1,500 to $3,000
terrazzo - $4,000 to $15,000
On the low-end spectrum of flooring cost and quality, you have materials like vinyl, laminate, linoleum. On the high end of flooring cost and quality are materials like stone, concrete, wood, and terrazzo.
Kitchen Walls and Backsplashes
It probably wouldn't be a complete kitchen remodel without sticking fresh paint on the walls. Paint jobs are pretty straightforward and generally cost between $300 to $700 depending on the size of the kitchen, paint used, and color scheme. 
Even though kitchens don't typically have a lot of wall space, they take a long time to cut around all the countertops, cupboards, and cabinets.
But a new paint job isn't the only thing people are choosing to upgrade their kitchen walls with—backsplashes and tile mosaics are quite popular due to their attractiveness.
The cost to install a kitchen backsplash varies significantly depending on the material and the design of the tiles. Backsplash tile can come in basic square patterns as well as more seriously intricate patterns like argyle.
Ceramic and porcelain - $4.76 to $103.54
Glass - $2.75 to $64.96
Metal - $14.68 to $119.95
Marble and stone - $7.95 to $199
Labor costs to hire a contractor to install a backsplash will vary depending on location, job size and skill needed. Typical rates you can expect are $40 to $60 per hour.
Kitchen Lighting and Electrical Upgrades
A kitchen is used for many purposes and should have different lighting throughout—one dangling pendant light in the middle of the room just won't suffice.
A good kitchen remodel will carefully place lights that will light up the entire kitchen at night when natural light isn't available, as well as provide task lighting in certain areas that need the extra light.
Pendant lights - $8.23 to $1,991
Track lighting - $137 to $4,180
Recessed lights - $9.70 to $992.95
Cabinet lights - $11.48 to $338.78
Installation costs will differ widely depending on the type of lights you chose to upgrade your kitchen with and if extra electrical wiring is needed. Pendant and track lights can easily replace old ceiling lights.
New recess lights on the other hand might need the ceiling drywall to be cut out if none exist already. Then the ceiling will need to be patched and painted. Hiring an electrical to do the electrical part of this job can cost $35 to $100 per hour.
Complete Redesign of Kitchen
Sometimes starting from scratch makes the most sense—walls need to be knocked down, electrical wiring is old and needs updating, the flooring has water damage—or maybe you're building a house.
Having a professional interior designer will make a kitchen remodel 10x less stressful and help bring your vision into reality.
You can expect an interior designer to charge by the hour with rates around $65 to $250 an hour. The national average cost for hiring an interior designer is around $12,225 with the low-range being $1,500.
Installation and Labor Costs
Most people hire general contractors to remodel their kitchen. A general contractor will take your kitchen remodeling plan and quote you on the materials they themselves gather for the job, as well as the labor costs associated with the scope of the job. Oftentimes, general contractors will hire out certain parts of the remodel like big electrical or plumbing tasks.
General contractor - $30 to $85 per hour
Plumber - $50 to $130 per hour 
Electrician - $45 to $120 per hour
Handyman - $35 to $80 per hour
Tiler - $20 to $94 per hour
Painter - $27 to $94 per hour
General contractors gather the professionals needed to do the entire scope of the remodeling job, and manage the job from start to finish. Hiring a general contractor means you oftentimes only have to deal with one person, instead of many different people.
DIY Projects to Keep Costs Down
Not every part of your kitchen remodel requires a professional contractor. If you're handy and have the tools, there are quite a few DIY jobs you can do in order to keep the overall cost to remodel your kitchen at a minimum. 
Painting is a DIY job that only takes a roller and paintbrush to perform. Make sure you get as much advice from your local paint supplier before taking on the task. Use masking tape as much as possible and lay drop cloths down to keep paint from getting everywhere
Often times companies will deliver and install appliances for a small fee. However, sometimes they just deliver and drop. If this is the case, open up the manufacture's manual and take a crack at it.
Dishwashers and refrigerators will need basic plumbing skills to connect water lines and gas stove ranges will need gas lines hooked up. These are all pretty simple things to handle assuming the lines are already there.
Things to Consider When Remodeling Your Kitchen
Having a clear plan before you make big purchases will ensure that time and money aren't wasted. Ask yourself what you'd like to achieve with your new kitchen remodel.
Are you planning to live in this home for a long time or are you selling it soon? If you're planning to live there for a long time, then spending extra money on quality floors and countertops that will last a long time seems reasonable.
Are you planning to do a lot of cooking? If so, then a new stove and plenty of counter space seem like a priority.
Do you want more fridge space and a dishwasher? Choosing cabinets that accommodate these types of appliances should take precedence. 
How long will the remodel take? Not having a clear plan or lacking professional help can drag a remodel job on and create an unpleasant living situation. 
How easy is the material you're considering to keep clean and to clean? Sometimes materials that look good don't always keep well. Consider the maintenance needed to upkeep.
Final Thoughts on the Cost to Remodel a Kitchen
After reading this article, you probably realized that remodeling a kitchen is often the single most expensive room in a house to fix up. That's because there are so many different elements to blend along with professional know-how to get it right.
The kitchen costs guide we gathered in this article is a good place for anyone to start whose considering doing any type of remodeling in their kitchen. If you're thinking about buying or selling a house in North Carolina or the Charlotte area, we'd love to help out. We have helped folks who are moving to Charlotte or even moving to the Lake Norman area. Check out our listings to see what's available!

Find your new home
Search real estate and homes for sale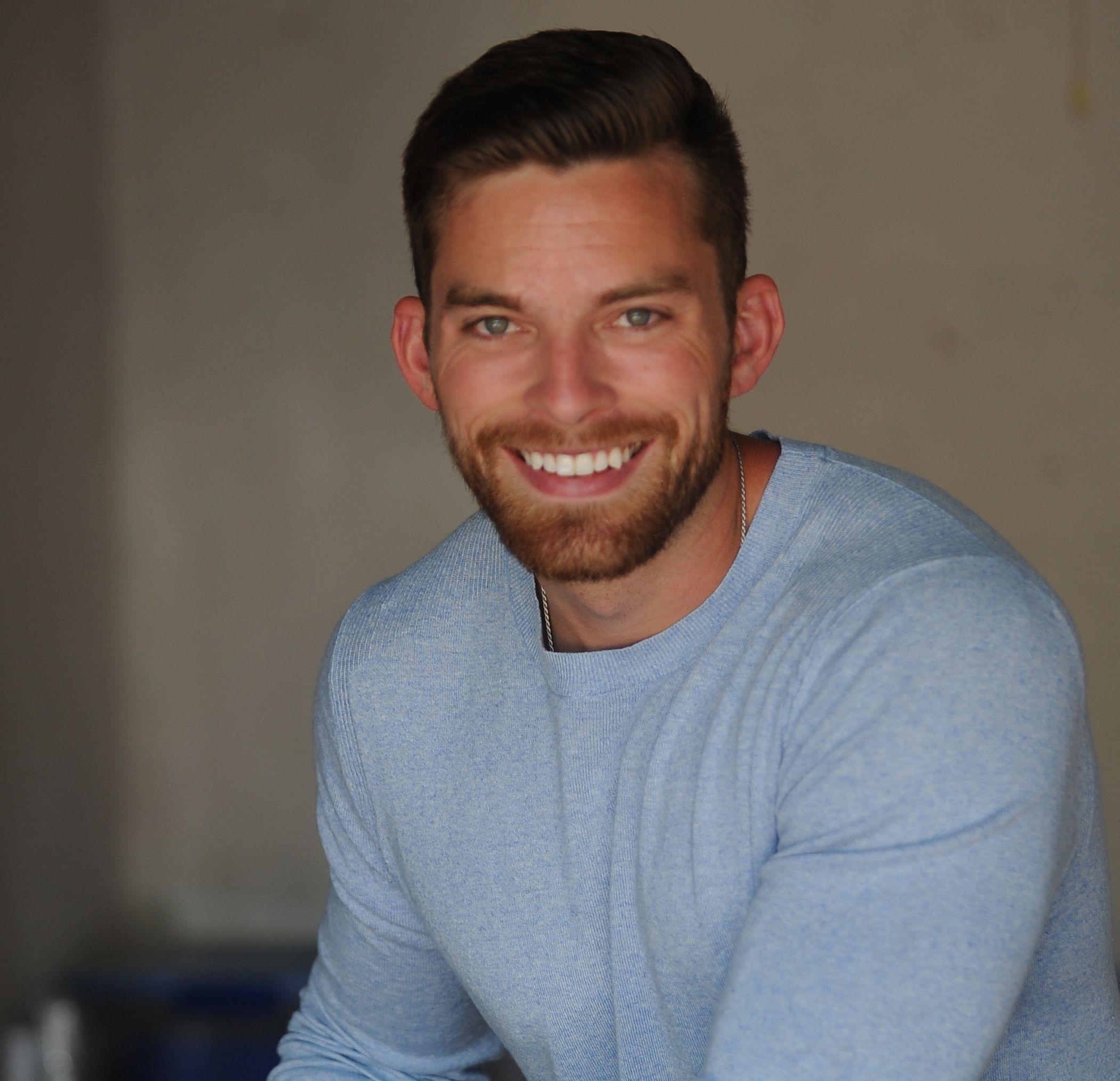 Ryan Fitzgerald
Hi there! My name is Ryan Fitzgerald, and I am a REALTOR®. My goal is to help you learn more about real estate through our Real Estate Blog! Hopefully, you enjoyed the above blog post and it found a way to provide help or value to you. When you're ready to buy or sell a home of your own let us know here. Please feel free to join the conversation by dropping us a comment below.