What Are Virtual Tours For Real Estate and Why Are They Important?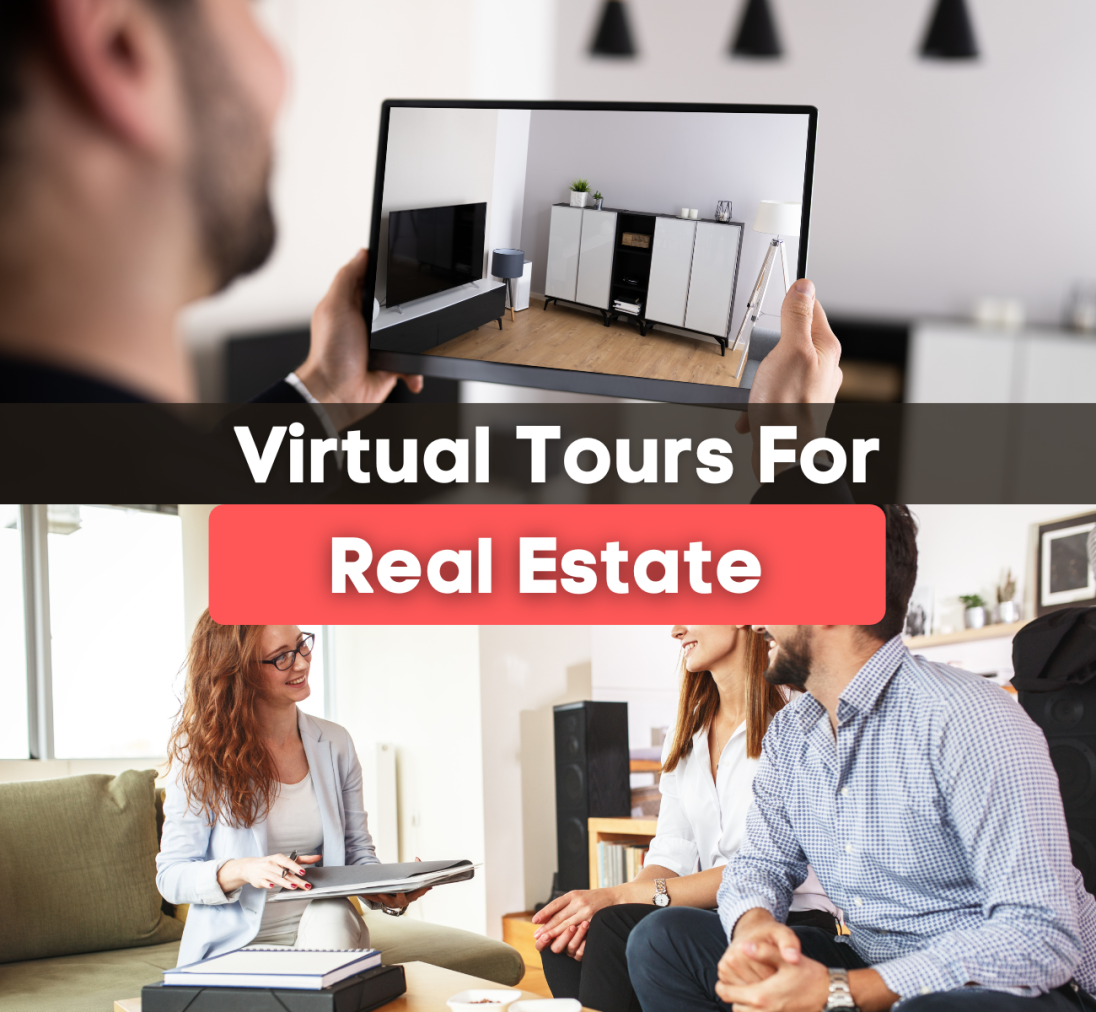 Virtual Home Tours
Are virtual tours worth it in real estate? Let's dive into what a virtual tour is, why they are essential, and how to create them.
The real estate industry is constantly growing and evolving. As imaging and technology continue to advance, real estate agents can implement interactive exploratory tools such as floor plans, 3D photo tools, and virtual video tours to their websites to attract more potential buyers. Since the beginning of the Covid-19 Pandemic, the idea of virtual video tours quickly became a popular alternative to in-person open houses and showings. Allowing potential buyers the opportunity to walk through a house from the comfort of their own homes, virtual tours are an essential feature to offer as a seller and agent since it provides an immersive experience that is more interactive than pictures.
Not only are virtual tours easy to create, but they are also affordable. Benefiting both the buyer and the seller, studies have shown that more people are likely to consider buying a home if the option for a virtual tour is available. This is particularly true for individuals and families moving out of state or cross country.
In this article, we will discuss the following:
What is a virtual home tour?
Why are virtual home tours important?
The Benefits of Using Virtual Tours to Help Sell Houses
How To Create a Virtual Home Tour
Virtual Tour Companies
Additional FAQs About Virtual Home Tours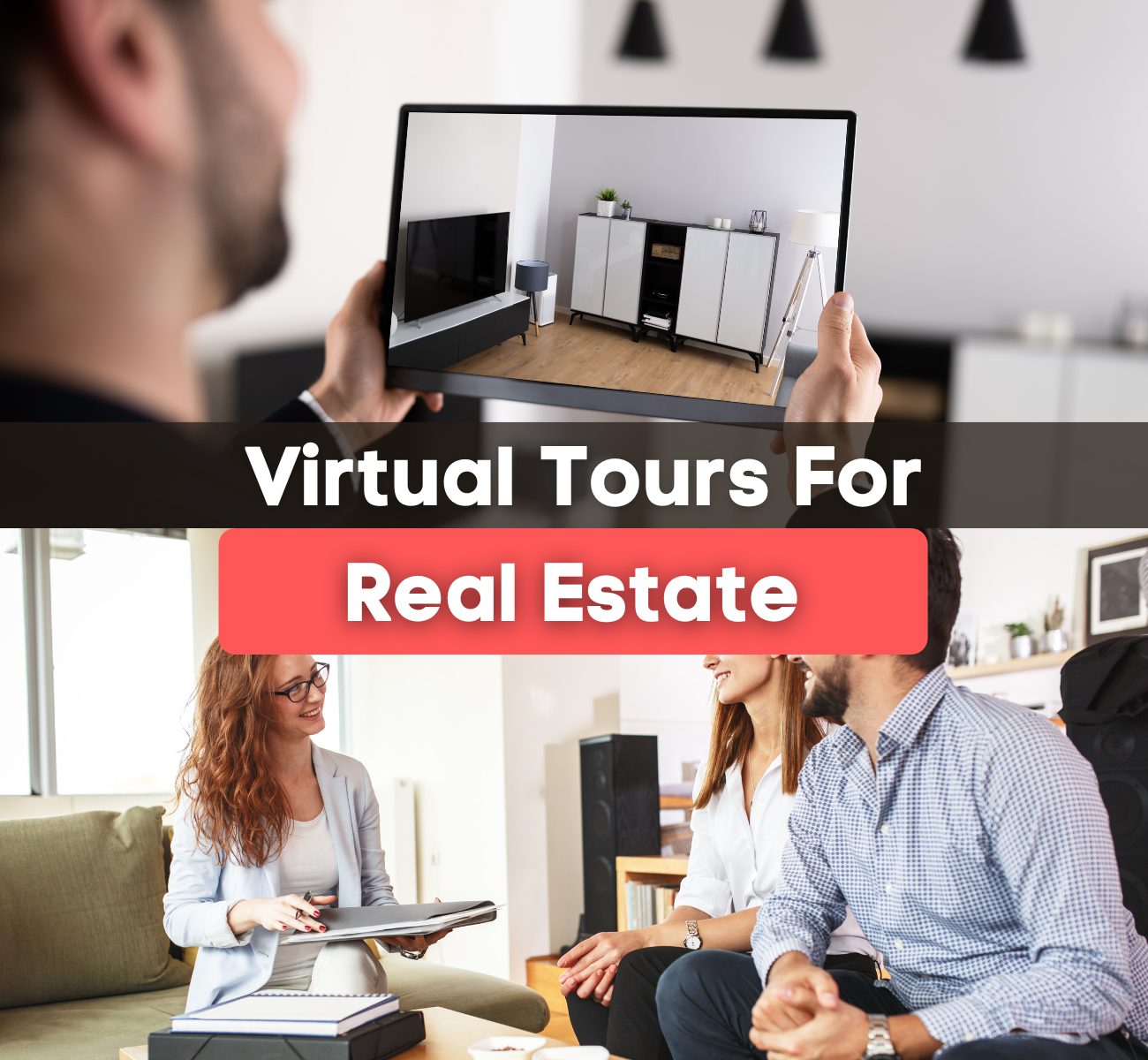 This is everything that you should know about Virtual Home Tours!
What is a Virtual Home Tour?
Also known as 3D tours or 3D walkthroughs, virtual tours allow potential buyers to tour a home for sale digitally. Comparable to street view on Google Maps, but for real estate, a virtual tour is a sequence of panoramic digital images stitched together to create a virtual location of the inside of a home. Similar to online shopping, virtual tours might also include videos and multimedia elements to create an online simulation of a current location.
Virtual tours can be viewed through desktop computers, laptops, tablets, and even mobile devices, allowing potential buyers to control what part of the house they want from different angles. Unlike video tours which only enable viewers to see one point of view at any given time, virtual tours provide panoramic views and zoom options. Virtual tours can also be viewed at any time during the day, which is great for potential buyers that are either located in different time zones or want the ability to tour a home multiple times.
Why Are Virtual Home Tours Important?
Did you know that nearly 80% of property buyers and sellers would use a real estate agent offering virtual tour listings? As more and more people search for homes online, providing a virtual tour option can help your home stand out and increase your chances of making a sale. Since virtual tours are convenient and hassle-free, people of all ages, including Millenials and multigenerational households, can take advantage of this interactive technology without ever having to venture further than the couch.
Helping potential buyers get to know the home before visiting in person, now, with the help of virtual tours, individuals can purchase a property without ever having to walk through the front door. Even though offering virtual tours may not always seem necessary, it certainly gives you a competitive advantage, especially if you are looking for new ways to boost your real estate business.
The Benefits of Using Virtual Tours to Help Sell Houses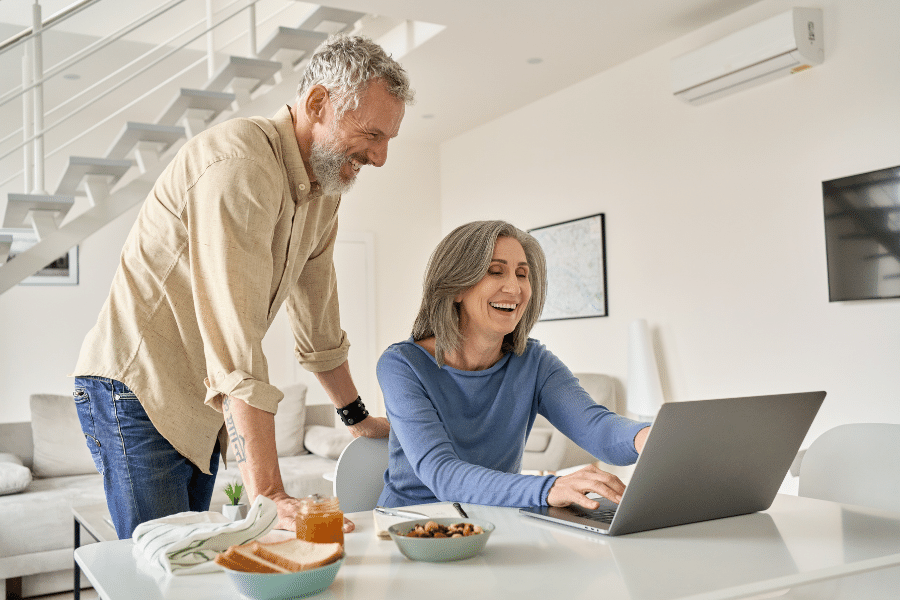 Including virtual tours in your home listings has many benefits that can help you sell homes. While you should still include photos in your listings, sometimes still images can be misleading. Providing potential buyers with a more accurate feel about how a home is laid out, virtual tours will help give you an edge and attract a higher number of high-interest buyers to the in-person showings you offer.
Create a Sense of Ownership
Virtual tours allow prospective buyers to tour a home on their own time and at their own pace, allowing them to connect and form a personal connection to the property. By including multiple interactive features in the tour, such as a list of nearby amenities, a mortgage calculator, and search functions, clients can explore a property when they want and have time to picture themselves living there before even visiting in person.
They Are Always Available
Do you want to avoid the stress of scheduling, staging, and staying on-site for long hours each day? Then this is your sign to implement a virtual tour. As a permanent open house, clients can view properties for sale anytime and anywhere in the country.
Attract Social Media Attention
A well-done virtual tour can gain tons of social media attention. Suppose a virtual tour is shared through social media such as Facebook, Instagram, or Twitter. In that case, it has a high chance of becoming viral, boosting your website's search engine results, and attracting more visitors. You will likely generate a sale if a virtual tour is continually shared and spread through social media.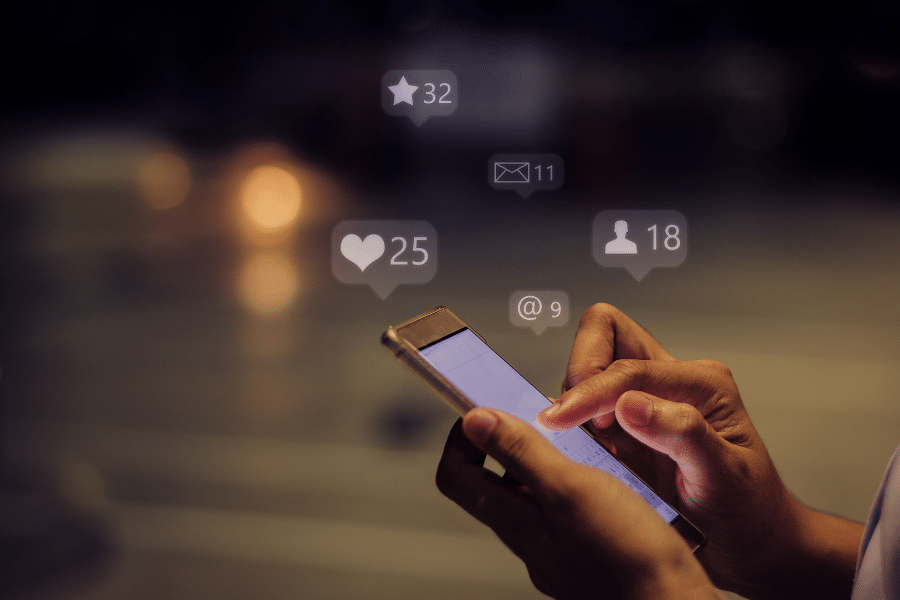 Generate High-Quality Connections
Providing virtual tours on your website can go a long way in improving your brand recognition and reputation. Not only will virtual tours attract serious potential buyers, but every time a virtual tour is viewed or seen, the higher chance there is to make high-quality connections and gain long-term traffic to your website.
Increase Website Traffic
Since virtual tours are a newer technology feature, more customers will be attracted to your website. Once people notice that you offer virtual tours, there is an increased chance of repeat users and clients. The more potential buyers are encouraged to explore and interact with your website, the more clicks you will receive on your website, and the higher you will rank in search engines.
Virtual Tours Are Versatile
Virtual tours are an easy solution for showing properties that are not ready for move-in, whether the property is a new construction home or is being newly renovated. Virtual tours can be sent through marketing emails to prospective buyers and open-house notifications as a highly versatile option for home tours.
Stand Out From Competitors
Since real estate can be a competitive industry, one of the best ways to stand out from the crowd is by offering virtual home tours. Not only will virtual tours keep visitors entertained, increase website traffic, and attract social media attention, but home buyers and prospective clients will rely on you over competitors. By offering a convenient and easy way to tour homes for sale, your listing will gain more attention.
How to Create a Virtual Home Tour
Now that you know what a virtual tour is, recognize why virtual home tours are essential, and understand the benefits of providing them, it is time to learn how to create your virtual home tour. If you sell a home, offering virtual tours will help you stand out from the crowd and attract more potential buyers to your listing. Follow the tips below to help you create a successful virtual home tour.
Planning Your Virtual Tour
Once you have decided to create a virtual tour, the first step is to develop a plan. If you create a virtual tour yourself, you must consider all of your shots and angles before beginning. You will want to:
Choose the right equipment and software.
Test out different angles to determine which vantage points show the home how a guest would see it in person.
Pay attention to lighting and see how lighting changes according to camera height.
Level the tripod.
Create a list of images that you want to take.
Take test shots.
Mark where you will stand for each shot.
Invest in staging, which helps buyers visualize themselves living in the home.
Equipment to Use
Investing in the right equipment is one of the essential parts of creating a virtual tour. Creating a virtual tour could not be easier since it only requires a camera or smartphone. While any camera can be used, higher-quality cameras and smartphones will produce the cleanest and most realistic images. 360-degree cameras such as the Ricoh Theta V, the Ricoh Theta Z1, or the Insta360 ONEX create the best pictures. Make sure that you have the following equipment on hand to get started:
360-degree camera, smartphone, or DSLR camera
Tripod
Panoramic tripod head (hold the camera steady)
Fisheye lens (allows for the widest angle)
Carry case (to keep items safe and secure)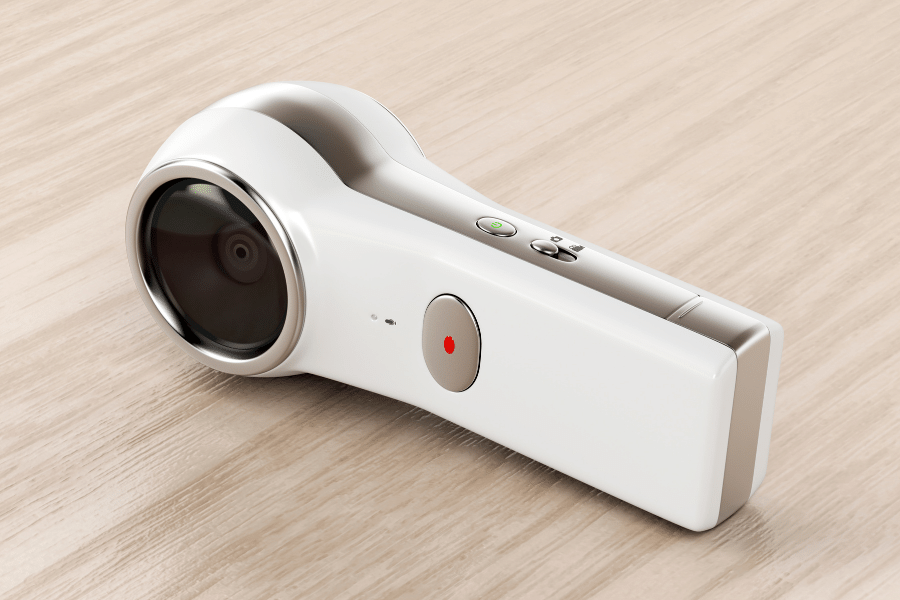 Tasks to Complete the Day of the Virtual Tour
When creating a virtual tour, you must showcase the home in the best way possible. This means that all preparatory work must be completed to have a stress-free day of shooting images. On the day of the virtual tour, make sure that:
All kids and pets are out of the house.
All surfaces and spaces are cleaned and polished.
All clutter is stored, including toys, cleaning supplies, trash, etc.
All lights are turned on.
The blinds are open.
All interior doors are open.
The camera lens is clean and wiped down.
Additional Considerations to Remember
It is essential to keep in mind that clients will use your virtual tour to help them make a home-buying decision. Since you want potential buyers to imagine themselves living in the home you are creating a virtual tour for; you want to ensure that all images captured are clear and steady. Make sure to keep these considerations in mind:
Pay attention to the details.
Highlight critical points of interest.
Focus on the layout of the home.
Use the right equipment and tools.
Invest in the best software.
Do not skip post-production and editing to fix lighting and coloring.
Virtual Tour Software
While some professional videographers offer real estate virtual tour services, creating a virtual tour on your own is likely less complicated. Thankfully, many innovative real estate virtual tour companies are creating new and impressive software built with the user in mind. Check out these real estate virtual tour companies that are making a difference in the industry: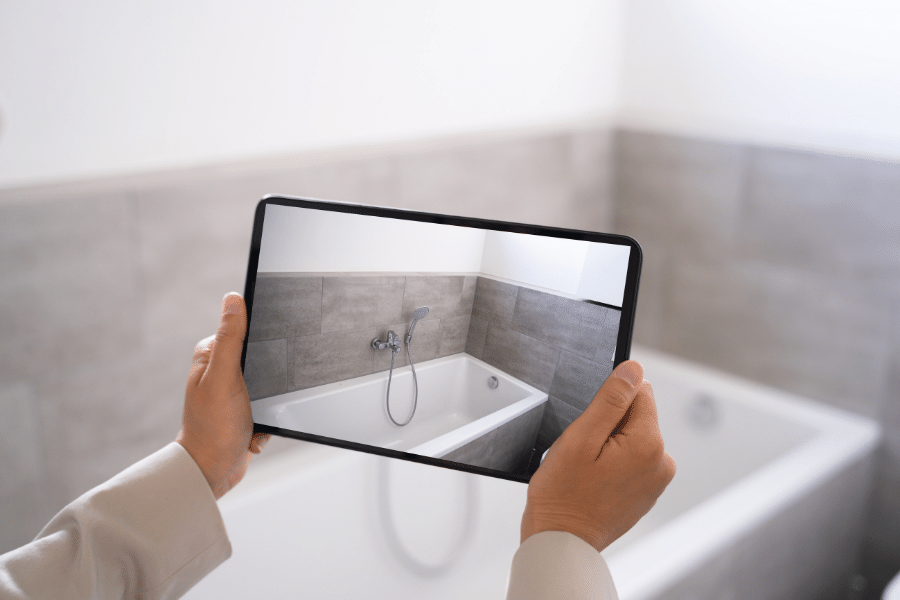 Additional FAQs About Virtual Home Tours
Do virtual tours help sell houses?
A virtual tour not only helps your home listing stand out, but it helps your listing reach a more significant number of potential buyers.
How much money does a virtual home tour cost?
The cost of creating a virtual tour depends on what equipment you are using and whether or not you are hiring a company or creating the tour yourself. Expect to spend at least a few hundred dollars.
How long does it take to create a virtual tour?
It should take about 30 minutes to an hour if you use a smartphone and about 10 to 20 minutes if you use a 360-degree camera.
What are the disadvantages of virtual tours?
Virtual tours do not allow you to see the surrounding area, the outside of the home, or the ability to meet the neighbors. Extra research may need to be conducted.
Virtual Home Tours For Real Estate - Final Thoughts
Virtual tours are a great tool to include if you want to grow a successful real estate business. Perfect for highlighting a variety of different property types, from single-family homes to condos, virtual tours are always a great trick to have up your sleeve to attract prospective buyers to your listing.
From first-time home buyers to experienced real estate moguls, virtual tours are appreciated by all and will give you a competitive edge in the market. Providing plenty of benefits for the buyer, the seller, and the agent, virtual tours are an exciting and futuristic trend that offers convenience and simplicity to the user.
Contact us today to hire an experienced real estate agent.

Find your new home
Search real estate and homes for sale