Looking for fun things to do in Charlotte with your friends or family? We have you covered! We just wrote an article on the best staycation ideas so you can stay at home, stay safe and still find ways to have fun!
This may sound cliché, but Charlotte is truly the city that has it all. From helping you find the best homes for sale to providing local information such as what it's like living here the best Uptown Charlotte Restaurants.  From exciting amusement parks to lush parks and botanical gardens to hilarious comedy bus tours and lively breweries, Charlotte has a wide selection of great activities for all ages. I'll begin this list with some of the most well-known attractions that Charlotte has to offer, such as the Carowinds Amusement Park and NASCAR motor speedway, and then I'll work my way down to some of the more local activities. Whether you're a resident or just passing through, I have no doubt you will enjoy this great city as much as I do!
Free Things to do Inside/Outside in Charlotte:
Carowinds Amusement Park
No list of Charlotte activities would be complete without including the Carowinds! The Carowinds is a 400-acre amusement park offering more than 60 world-class rides and attractions, including 14 roller coasters and a kid's area: Camp Snoopy. This is a particularly exciting year at Carowinds, as they will open the Carolinas' first double launch roller coaster – the exhilarating Copperhead Strike.
Charlotte Motor Speedway
Located only 13 miles outside of Charlotte in Concord, NC, the Charlotte Motor Speedway is a 1.5-mile motorsports complex and the home track for NASCAR. If you're in town Memorial Day weekend, you will not want to miss the Coca-Cola 600, the longest race on NASCAR's schedule at a whopping 600 miles. Other exciting races include the NASCAR All-Star Race and the Bank of America Roval 400.
NASCAR Hall of Fame
In addition to visiting the Charlotte Motor Speedway, the 150,000 sq. ft. NASCAR Hall of Fame should also be included on your itinerary. The Hall of Fame includes interactive exhibits, racing simulators, fascinating artifacts, and a state-of-the-art theater that holds more than 270 people. Buffalo Wild Wings and the NASCAR Gear Shop are also attached to the Hall of Fame for fan-goers interested in grabbing a bite or a memorable souvenir on their way out.
U.S. National Whitewater Center
This is truly the outdoor enthusiasts' mecca! The U.S. National Whitewater Center is the world's premier outdoor facility featuring whitewater rafting, paddle boarding, mountain biking, rock climbing, zip lining, obstacle courses, and so much more. For those seeking more of a relaxing experience, the U.S. National Whitewater Center also offers music festivals, a Whitewater film series, yoga classes, and 'adventure dining,' which offers paddle boarding and a fireside dinner or a zipline excursion with a chef-curated dinner. Talk about taking dining to new extremes!  
Big Air Trampoline Park
$16/hour for ages 3+ | Free admission for all jumpers 2 years old and under with the purchase of a paid adult
Big Air Trampoline Park is the best indoor park in the Charlotte area with countless trampoline options, a virtual reality arcade, foam pit, dodgeball, and the largest laser maze in North America. If you have little ones under the age of six, Big Air Trampoline Park now also offers Toddler Time every Tuesday and Thursday from 10am to 1pm and Sunday mornings from 10am to 11am for toddlers to jump around worry-free without the big kids around!
Comedy:
Funny Bus Comedy City Tour
The Funny Bus is the perfect combination of an informational city bus tour and a BYOB comedy show on wheels. The 90-minute tour winds through various Charlotte neighborhoods and is led by a comedian who offers a hilarious take on history and architecture.
Crown City Comedy Night at the Crown Station Coffeehouse & Pub
Free Admission
Every Wednesday night, Crown Station Coffeehouse & Pub offers a free open mic comedy event hosted by comedian Mimi Benfield and her adorable pup, Fiona. For live music lovers, Crown Station Coffeehouse & Pub offers free reggae on Sundays, jazz on Mondays, and soul on Tuesdays.
Parades
What's not to love about a parade? Charlotte throws exciting parades throughout the year, including one on Martin Luther King Jr. Day, St. Patrick's Day, Thanksgiving, and Christmas. I strongly advise taking the light rail to the parade, as parking can be quite difficult. Line the streets and celebrate the festivities with fellow Queen City residents!
History
Billy Graham Library
Open Monday through Saturday, 9:30 a.m. – 5 p.m.
Closed Sundays. Free Admission.
The 40,000 sq. ft. barn-shaped library pays a special tribute to revered pastor, Billy Graham. Admission is free and tours are available at a reasonable cost. The library offers various artifacts about Graham's life and legacy through stunning multimedia presentations, interactive kiosks, photos, and historic memorabilia. Attendees are invited to stroll around the 20 acres of beautifully-landscaped land surrounding the library, take time to reflect in a peaceful setting at the Memorial Prayer Garden, or pop in for a bite to eat at The Graham Brothers Dairy Bar.
Reed Gold Mine
Free Admission, $3 to Pan for Gold
Just to provide a bit of background, the Reed family of Midland, NC found a 17-pound rock of gold on their farm in 1799. Unaware of the gold's value, they used the rock as a doorstep for quite some time. After the gold was discovered several years later and they realized the prosperous gold mine they were sitting on, the Reed family became some of the first gold miners in the nation, sparking the Southern gold rush. Visitors are welcome to visit the Reed Gold Mine to learn more about the fascinating history and, if you're feeling lucky, pan for gold.
Levine Museum of the New South
Admission is 1/2 off every Sunday throughout the year
The Levine Museum of the New South is a history museum with exhibits focusing on life in the North Carolina Piedmont after the American Civil War. The museum includes both temporary and permanent exhibits covering a broad range of Southern-related historical topics. 
Wells Fargo History Museum
Free Admission
The Wells Fargo History Museum is adjacent to the Levine Museum of the New South and offers a variety of interactive displays covering the history of Wells Fargo bank and the gold mining rush in North Carolina. This fascinating museum includes an underground mine tunnel, interactive telegraph, gold nuggets, rare coins, and more.
The President James K. Polk State Historic Site
Home to the birthplace of the 11th President and only Chief-of-State born in Mecklenburg County, NC, The President James K. Polk State Historic Site sits on part of the original 150 acres owned by President Polk's father. The site features a museum, a short film about Polk's life, guided tours of the historic cabins on the grounds, a nature trail, and a cemetery where Polk's grandmother is buried.
Discovery Place Science
$10 admission without IMAX
Discovery Place Science is an interactive museum that brings science and technology to life for children and adults of all ages. Offering thrilling exhibits, educational programs, and an IMAX Dome Theatre, Discovery Place Science offers an immersive experience for families to learn and explore. Additionally, on the third Friday of every month, Discovery Place Science offers 'Science on the Rocks,' – an after-hours, 21+ event offering music, contests, cocktails, and fun science-related activities. With themes such as Nerd Olympics or Wizarding World, Science on the Rocks is a creative date night option or a fun activity to share with friends.
Brews and Bites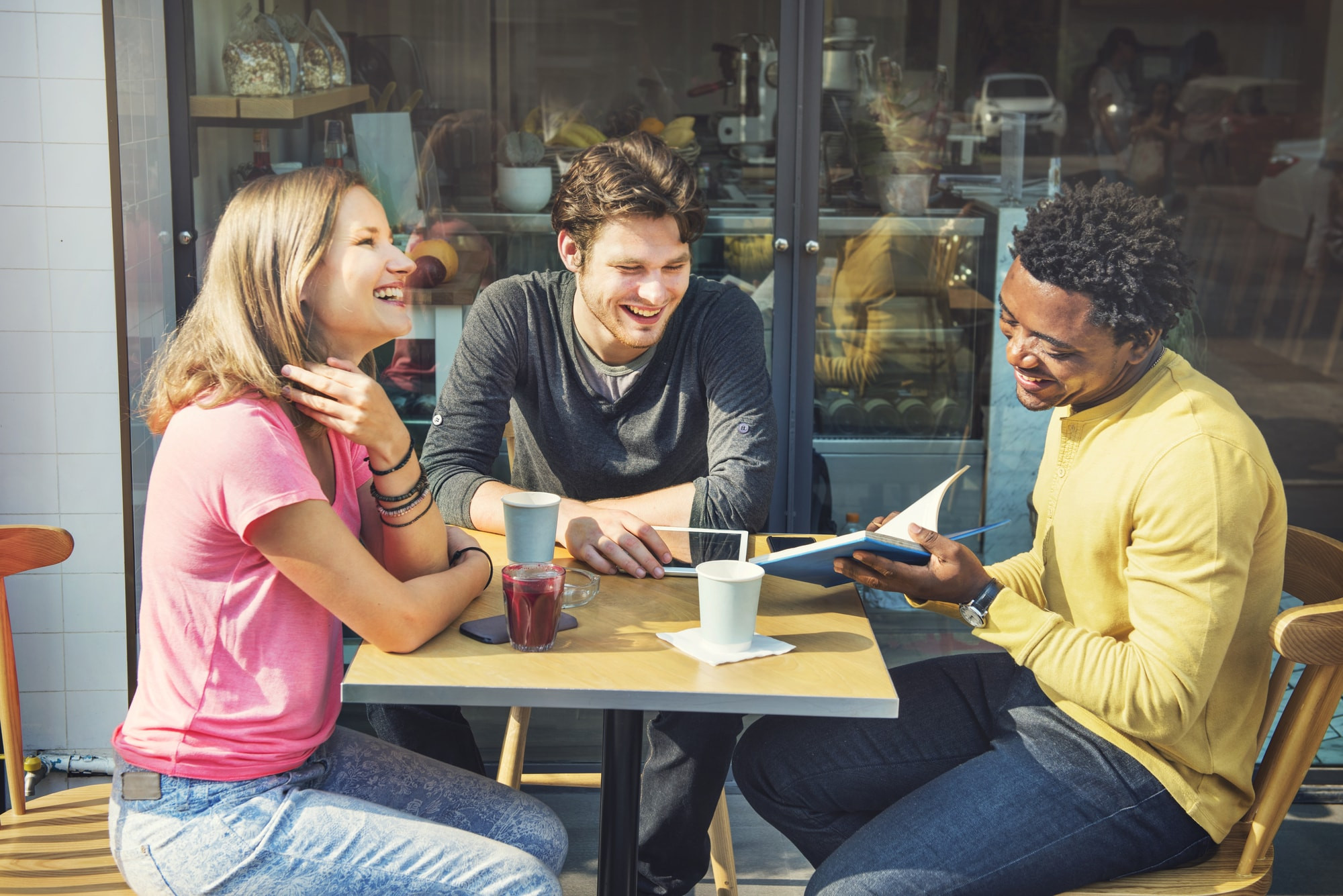 You'll learn pretty quickly that Charlotte has amazing restaurants with a commitment to locally sourced ingredients. Here are ways to incorporate your appetite with fun things to do:
Hoppin'
With more than 62 taps to choose from and a variety of wine options, Hoppin' offers a unique brewery experience for everyone. With the purchase of a wristband, visitors are welcome to pour their own beer or wine and sample a variety of flavors.  
Alive After Five
Free Admission, Cash Bar
If you're new to Charlotte, Alive After Five is ideal for you. Offering a happy hour with free admission, a cash bar, and live music, Alive After Five is being held in a new location for 2019. It was previously held at Rooftop 210 but will now be held at the corner of 7th and Tryon (across from Rock Bottom and Duckworth's). Alive After Five is the ideal place to bring friends from out of town and make new connections.
Cocktails in the Courtyard
Free Admission, Cash Bar
June through August, Mondays through Thursdays, 5 p.m. – 8 p.m.
The Duke Mansion hosts a beautiful happy hour event throughout the summer, offering 4.5 acres of gardens to sip cocktails, wine, beer, and sangria among lush greenery in Myers Park estate.
Growler's Pourhouse
On the first Tuesday of each month, Growler's Pourhouse offers "Beer Ed," where they discuss various topics related to beer such as food pairings, brewing techniques, and draft systems. Whether you are a brewing expert or a newbie, Growler's Pourhouse makes it a fun, interactive learning experience with some rather interesting food and drink combinations. Doughnuts and beer, anyone?
Work For Your Beer
Wondering how everyone in Charlotte manages to stay in such great shape with so many breweries around? The answer: Work For Your Beer. Founded by two female entrepreneurs, Work For Your Beer is the one-stop-shop to find fitness classes that blend working out with discovering new brews in a great environment. Some of the classes offered include Red Clay Ciderworks yoga, Divine Barrell Brewing rhythmic yoga, and a Saturday run club at Sycamore Brewing. I can't think of a better way to work on getting a six-pack while sipping on, well, a six-pack! 
Mecklenburg Brewery and Legion Brewing Company Tours
Become a true beer connoisseur at Mecklenburg Brewery and Legion Brewing Company, which both offer free brewery tours and behind-the-scenes insight on weekends. Old Mecklenburg Brewery offers tours on weekends at 2 p.m., 3 p.m., and 4 p.m. and Legion Brewing Company hosts tours on weekends at 2 p.m.
Bar Crawls
Montford and Plaza Midwood Neighborhoods

Although there are too many great bar crawl neighborhoods in Charlotte to list here, I will offer my suggestions on two fun neighborhoods: Montford and Plaza Midwood. If you are in Montford, kick the night off with bowling or bocce at 10 Park Lanes, then hit Moosehead Grill and Angry Ale's for some drinks. If you prefer Plaza Midwood, I recommended starting at Workman's Friend. From there, head over to Thomas Street Tavern and Common Market and top the night off with a late-night burger at The Diamond Restaurant.
Bites
Taste of Charlotte
Free Admission, $10 for 7 coins
Taste of Charlotte is an exciting, 3-day festival held June 7 – 9, 2019. The festival features over 100 samples from Charlotte's best restaurants, live music and entertainment, activities for kids, cooking demonstrations, shopping, and tons of free giveaways. Admission is free and festival coins can be purchased at festival booths on-site to sample food, beverages, and more. Taste of Charlotte is located on Tryon Street and spans six blocks from Stonewall to 5th Street.
Food Truck Fridays
Free Admission

Food truck fun is no longer only held in one location in Charlotte. Food truck Fridays are now held in South End at Sycamore Brewing, in Matthews at Stumptown Park, and in Dilworth at the corner of Scott Avenue and East Boulevard. With all of these options (and more popping up), Friday lunch goers have plenty of inexpensive, al fresco options to choose from.  
Botanical Gardens:
Daniel Stowe Botanical Garden
Admission:
Adult:  $12.95
Senior 60+:  $11.95
Child 2-12:  $6.95
Child Under 2:  Free
Located on 380 acres on the banks of Lake Wylie, the Daniel Stowe Botanical Garden offers guests the opportunity to connect with nature with spectacular gardens, dazzling fountains, a visitor's pavilion, garden store, nature trails, and a conservatory dedicated to tropical plants and orchids.
UNC Charlotte Botanical Gardens
Admission is free

The UNC Charlotte Botanical Gardens offer ten acres of outdoor space, including a dinosaur garden, a greenhouse, the Van Landingham Glen, and Susie Harwood Garden. The tranquil greenery offers a relaxing environment to stroll through lush landscapes and escape from the bustling city sounds. This is the ideal area to learn more about the garden's rare, exotic plant selection and supportive staff are available to answer questions about the gardens, climate, and plants.
Karaoke & Arcades
Bone Snugs-N-Harmony
Free Admission

Sunday scaries creeping in? Have no fear, Snug Harbor's karaoke party is here! This lively night of karaoke is hosted by Bryan Pierce every Sunday night at 6 p.m. in Plaza Midwood's Snug Harbor. It's a blast!
Abari Game Bar
Reminiscing about the video games you loved back in the day? Abari has it all, from classic pinball machines and video game consoles to arcade games such as Pac-Man, Mario Bros, Donkey Kong, and Space Invaders! Abari is open to all ages and offers a full bar, making it a great option for a first date or family night out.
Boating
Charlotte Cycleboats
Charlotte Cycleboats is a BYOB boat that allows groups to paddle their own catamaran, meet new people, and team up with a group to enjoy the warm weather. Large groups can also reserve the entire boat, making it perfect for bachelor or bachelorette parties!
Dave's Paddle Boats
$15 for a 30-minute ride
This is a great activity to share with kids, as each boat at Dave's Paddle Boats can fit up to two adults and two children. Located at the Shoppes at University Place, this paddle boating experience offers a fun, inexpensive way for families to relax and unwind while sharing quality time at the sparkling pond.
Biking
B-cycle
$8 for a 24-hour pass

Design your own bike crawl through Charlotte with family and friends using B-cycle, a bike rental company with 24 stations throughout the city. I recommend starting your route at the Johnson C. Smith campus, stopping along the Rail Trail, and ending at Freedom Park. An access pass can be purchased online or at any B-cycle station. Monthly and annual passes are also available for city dwellers.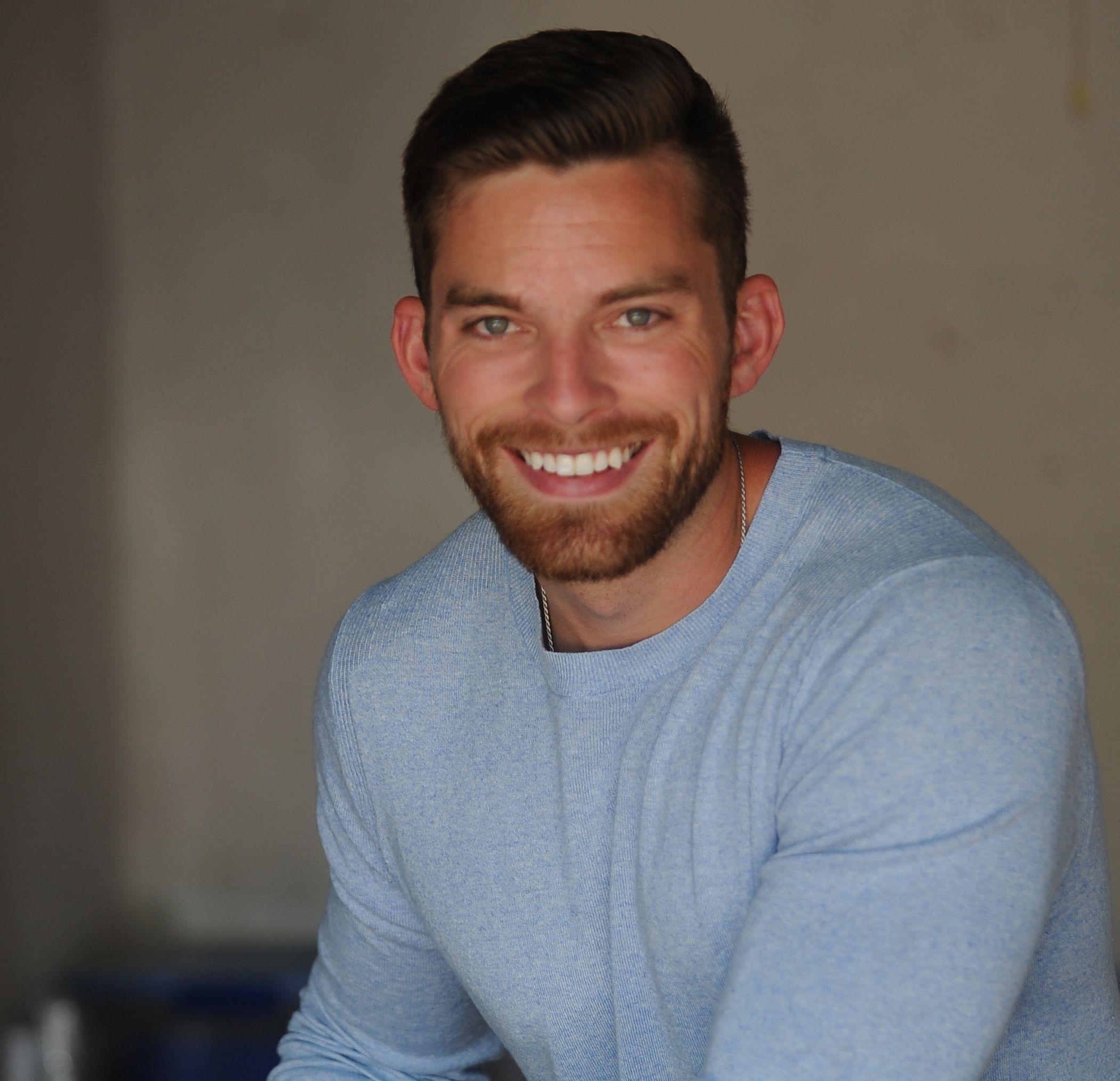 Ryan Fitzgerald
Hi there! My name is Ryan Fitzgerald, and I am a REALTOR®. My goal is to help you learn more about real estate through our Real Estate Blog! Hopefully, you enjoyed the above blog post and it found a way to provide help or value to you. When you're ready to buy or sell a home of your own let us know here. Please feel free to join the conversation by dropping us a comment below.