Living in Kannapolis, NC: What to Know BEFORE You Move to Kannapolis!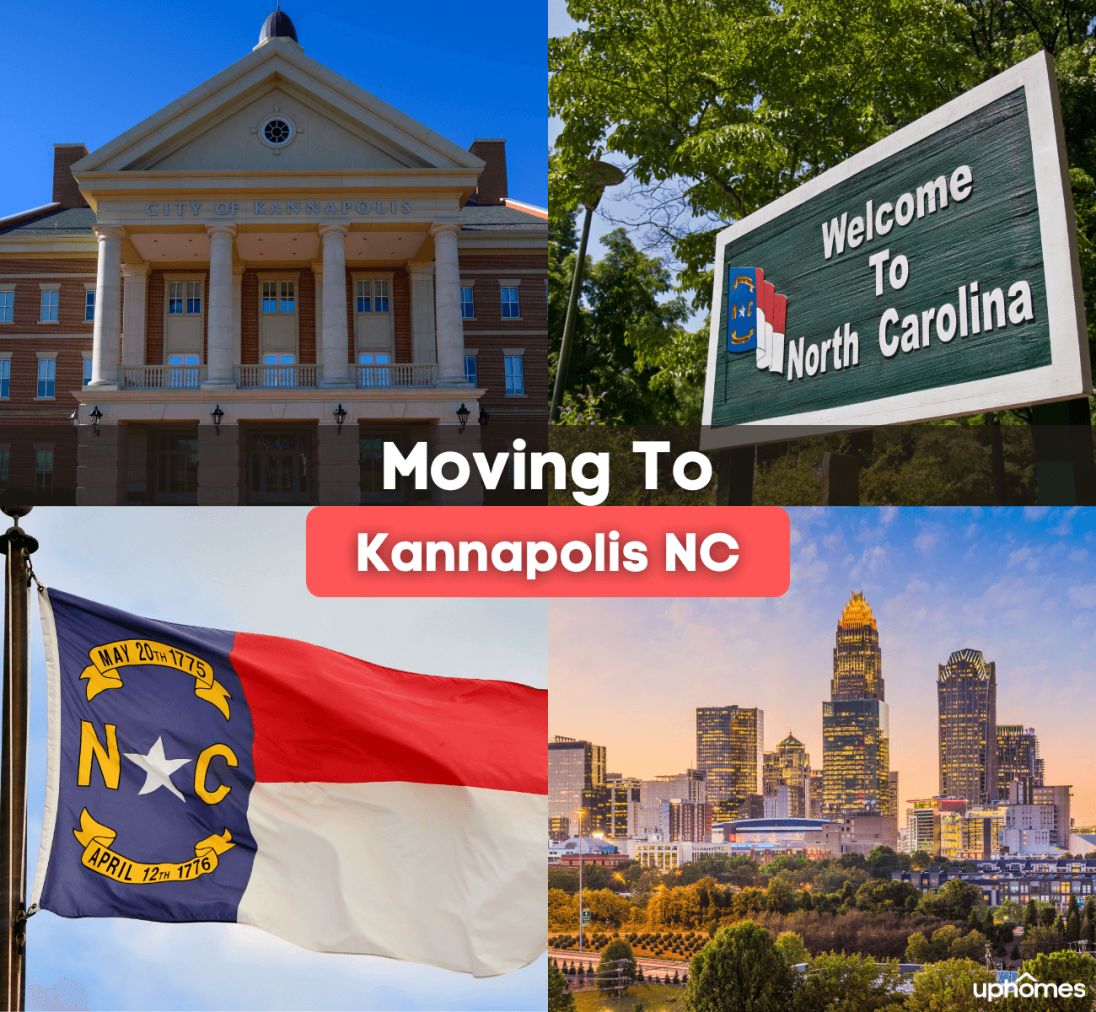 Living in Kannapolis, North Carolina
Thinking of moving to Kannapolis, NC? Here's what you need to know about this small city that is packed full of Southern charm. Or maybe you want to dive right into looking at the homes for sale, either way, we are here to help! 
Kannapolis is located northeast of Charlotte, Kannapolis is the second-largest city in Carrabus County and offers a unique blend of rich past and innovative future. We take our work seriously, so when you're looking for a home in Kannapolis our real estate team is here to help. Without further ado, let's start with a little history of Kannapolis!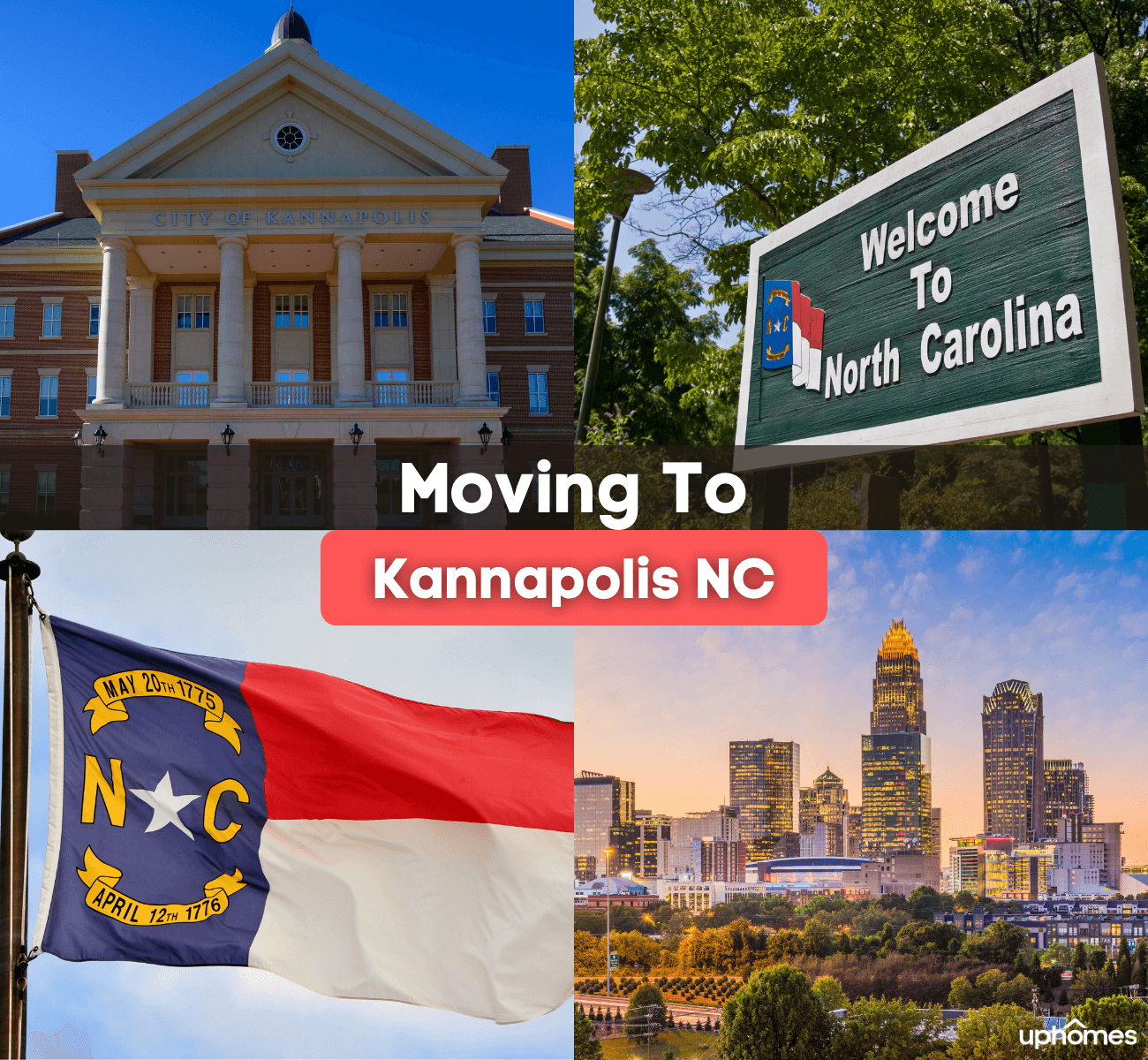 Kannapolis is also the historic home of the Cannon Mills Manufacturing Company. In 1907, the town sprung up around the mill, and residents and workers began calling it "Cannon-opolis." Over time, the name morphed into its modern form. Local historians also note that the name may come from the Greek word for looms (kanna) and city (polis).
No matter where "Kannapolis" came from, it was the site of a large textile mill in the early 20th century. Paired with the regional cotton trade, the area became the largest producer of towels and bed linens in the world. 
Today, Kannapolis is a center of education and science. Eight universities are located here — all with ties to the North Carolina Research Campus — and its become a center for the biotech industry in the region.
It's also been home to several famous residents. Among the most well-known? NASCAR champion Dale Earnhardt and son, Dale Earnhardt Jr. Other notable Kannapolians include musician George Clinton and numerous NFL and MLB players. 
What is Life Like, Living in Kannapolis?
Since Cannon Mills opened, the town's population has continued to grow. Today, about 50,000 people call Kannapolis home. The city's central location means it's placed perfectly between the beach, the mountains, and the larger cities of Charlotte to the southwest and Winston-Salem and Greensboro to the northeast.
Kannapolis is full of historic sites of interest. When the town was founded, most of the houses were built by Cannon Mills. Today, much of this housing still stands, making Kannapolis one of the largest and best-preserved mill towns in the Southern U.S.
A center of scientific innovation, Kannapolis is home to eight universities. A new center of the biotech industry, a focus on health and nutrition research has spilled over into everyday life, with the city making significant investments into health and education. These industries drive the local economy, and residents can find plenty of opportunities to practice a healthy lifestyle. 
Citizens of Kannapolis also appreciate their home's scenic beauty. Green spaces, parks, and walking trails crisscross the town, and streets are lined with trees. Many neighborhoods are filled with lovely craftsman-style homes, and many feature historic buildings.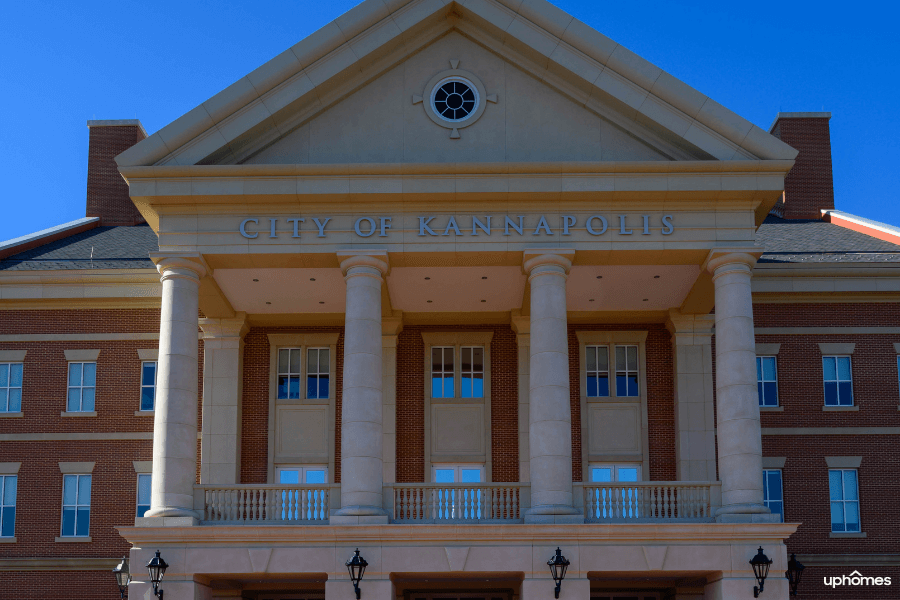 What are the Best Places to Live in Kannapolis?
You'll find a range of housing options and opportunities in Kannapolis. From restored mill houses to vintage craftsmen, brick ranch homes to upscale condos, gated communities to sprawling rural farmhouses, the Kannapolis housing market offers something for everyone. 
The Royal Oaks neighborhood has a great mix of affordable, single-family homes. Just south of downtown, this friendly neighborhood offers convenient access to amenities.
East of downtown, Shady Brook features single-family homes, many with mature landscaping. The affordability of real estate in Kannapolis part of the draw to the area!
For upscale living, the Kellswater Bridge subdivision offers large, new homes with a focus on energy-saving features. Residents enjoy a club with pools, sports courts, playgrounds, and landscaped common areas. 
What to Know About Moving to Kannapolis
If you're moving to Kannapolis, know that you'll find a welcoming city with a unique blend of past and future. Though Kannapolis may be sprinkled with historic homes and buildings that reflect the city's history as a mill town, today, the future is bright. 
The emerging biotech industry and the presence of eight universities drive the Kannapolis economy forward into the future. With an educated citizenry and a strong job market, it's not hard to see why people want to move to this desirable small city. 
Kannapolis's convenient location — just a short drive to the mountains, the coast, and larger urban areas — means that there's always plenty to do, from hiking and water sports to shopping and dining.
Now add in low housing costs, low cost of living, low crime rates, and a growing job market. Plus, Kannapolis has a pleasant climate, with lower humidity than much of North Carolina.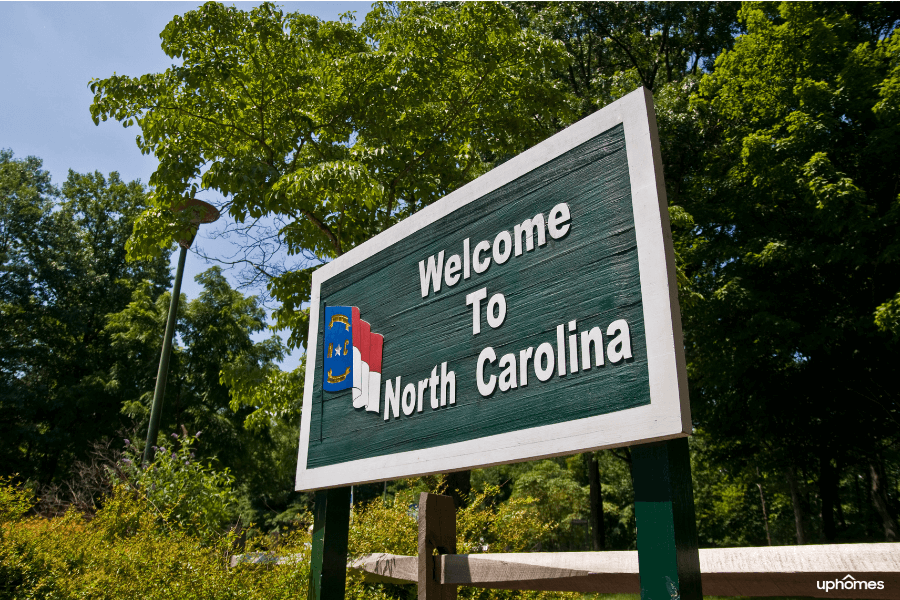 Cost of Living in Kannapolis
The cost of living in Kannapolis is lower than that in the rest of the state, as well as in the rest of the U.S. overall. Much of the difference stems from housing and transportation costs, which are much lower in Kannapolis than in other parts of North Carolina and the country. 
For instance, the median home cost in Kannapolis is about $144,000. In North Carolina, the median home price is more than $187,000. In the U.S. overall, the median home cost is $231,200. 
The cost of groceries and utilities in Kannapolis is also lower than North Carolina overall, and the U.S. as a whole. In fact, the only area where Kannapolis has a higher cost of living is health care, and the difference from the U.S. average is negligible — just .3 percent higher.
Raising a Family in Kannapolis
Kannapolis is a wonderful place to raise a family. Several schools in the Cabarrus County School District have high ratings. There are also several private schools in the area.
As for higher education, that's a real draw in Kannapolis. Residents can attend Rowan-Cabarrus Community College, or choose from several technical colleges and training centers. Kannapolis is also home to eight universities, including Appalachian State, Duke University, University of North Carolina Chapel Hill, University of North Carolina Charlotte, University of North Carolina Greensboro, North Carolina A&T State University North Carolina Central University, and North Carolina State University.
There are plenty of fun activities in Kannapolis for the younger set, too. Kids can spend the day playing at Village Park. This city park boasts an amphitheater, walking trails, playgrounds, and even take a ride in the Rotary Express Train. On hot days, grab some sunscreen and head to the Village Park splash pad for watery fun.
The Baker Creek Greenway, which runs through Village Park, connects with other parks and green spaces in the area, perfect for bike rides or long strolls with the family. The Greenway is part of the Carolina Thread Trail system.
The Kannapolis Recreation Park is another family favorite. This outdoor center features water slides, swimming pools, and mini-golf. It's a great place to take a picnic and enjoy the sunny weather. 
Weather in Kannapolis
The weather in Kannapolis offers a respite from that good old North Carolina humidity. Thanks to its location, the region experiences less humidity than many other parts of the state. 
Kannapolis does experience a bit more average rainfall — 44 inches pre-year, to be exact — than the U.S. average. However, the area experiences much less snow than the average U.S. location, with only 4 inches of the cold stuff as compared to an average of 28 inches. 
Summer high temperatures reach about 90 degrees, with July being both the hottest and most humid month. In the coldest month, January, low temperatures average about 28 degrees. Overall, though, the weather in Kannapolis is pleasant, with a temperate climate that avoids extremes.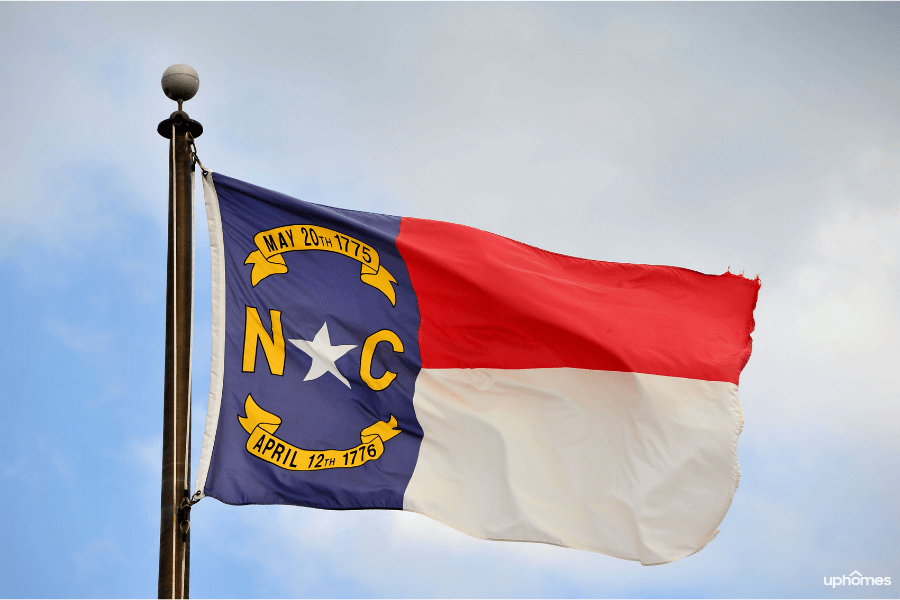 Economy + Job Market in Kannapolis
Thanks to the thriving biotech industry and a strong education system, the economy and job market in Kannapolis are strong. The largest industries in town include life and health sciences, logistics, manufacturing, motorsports, and food technologies.  
Major employers in the area are the universities and local school system, as well as Sysco, Perdue Farms, Hendrick Motorsports, Stewart-Haas Racing, and Atrium Health.
Restaurants in Kannapolis
You'll find a wide range of eateries in Kannapolis. Whether you're craving a diner meal, Southern cuisine, Eastern NC vinegar-based bar-be-cue, or North Carolina seafood, it's all here. 
For that delicious meat fresh off the grill, head to Field House BBQ. After the meal, don't forget to grab a slice of the red velvet moon pie. If you're craving an all-American diner-style meal of burgers, fries, and ballpark food, don't miss Boomer's Bistro. 
Surf and turf will be on the menu at Chophouse 101. Logan's Roadhouse offers aged, hand-cut steaks fired over mesquite.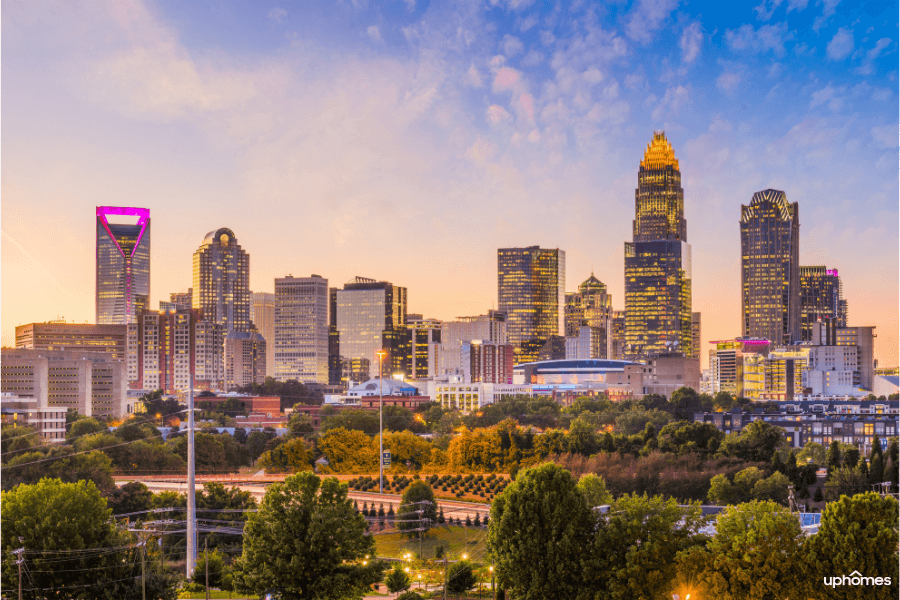 Things to Do in Kannapolis
No matter where your interests lie, there's always something happening in Kannapolis. Racing fans flock to Dale Earnhardt Plaza to marvel at the 900-pound, 10-foot-tall statue of the legendary driver. This is just one stop along the "Dale Trail," a series of steps that were notable in building Earnhardt's legacy.
The Curb Motorsports and Records Museum combines Kannapolis's rich history in both racing and music. And speaking of tunes, the North Carolina Music Hall of Fame honors local singers, songwriters, and musicians, such as the king of funk George Clinton. 
For a taste of local culture, take in a show at the Gem Theater. This local landmark has an old-school feel with modern amenities. 
Sports enthusiasts can take in a Kannapolis Cannon Ballers game. This Chicago White Sox Class A affiliate often features future stars at games from spring through fall. 
How far is it to Charlotte and Other Places?
Kannapolis is just a short drive from Charlotte, NC. It's a distance of about 26 miles and takes just over 30 minutes. It is an easy commute for those working in the Queen City. For anyone living in Charlotte and working in Kannapolis the commute is even easier since it's a reverse-commute.
Kannapolis is also a convenient drive from Winston-Salem and Greensboro. It's just 55 miles to the northeast and takes about an hour.
If you're looking for a day out on Lake Norman you will have a 30-40 minute drive ahead of you to the lake.
Final Thoughts on Living in Kannapolis NC:
If you're moving to Kannapolis, NC prepare yourself for some southern hospitality, great food, and awesome weather. Kannapolis has everything one could hope for in a place to live! If you're ready to get going with your real estate search contact us so we can help answer neighborhood-specific questions!
If you're sold on moving to North Carolina or South Carolina we have the information you will want to make a great decision the first time around! Check our guides below to help you with any relocation!
#blog-moving-cta#
#blog-best-neighborhoods-cta#
#blog-moving-sc-cta#

Find your new home
Search real estate and homes for sale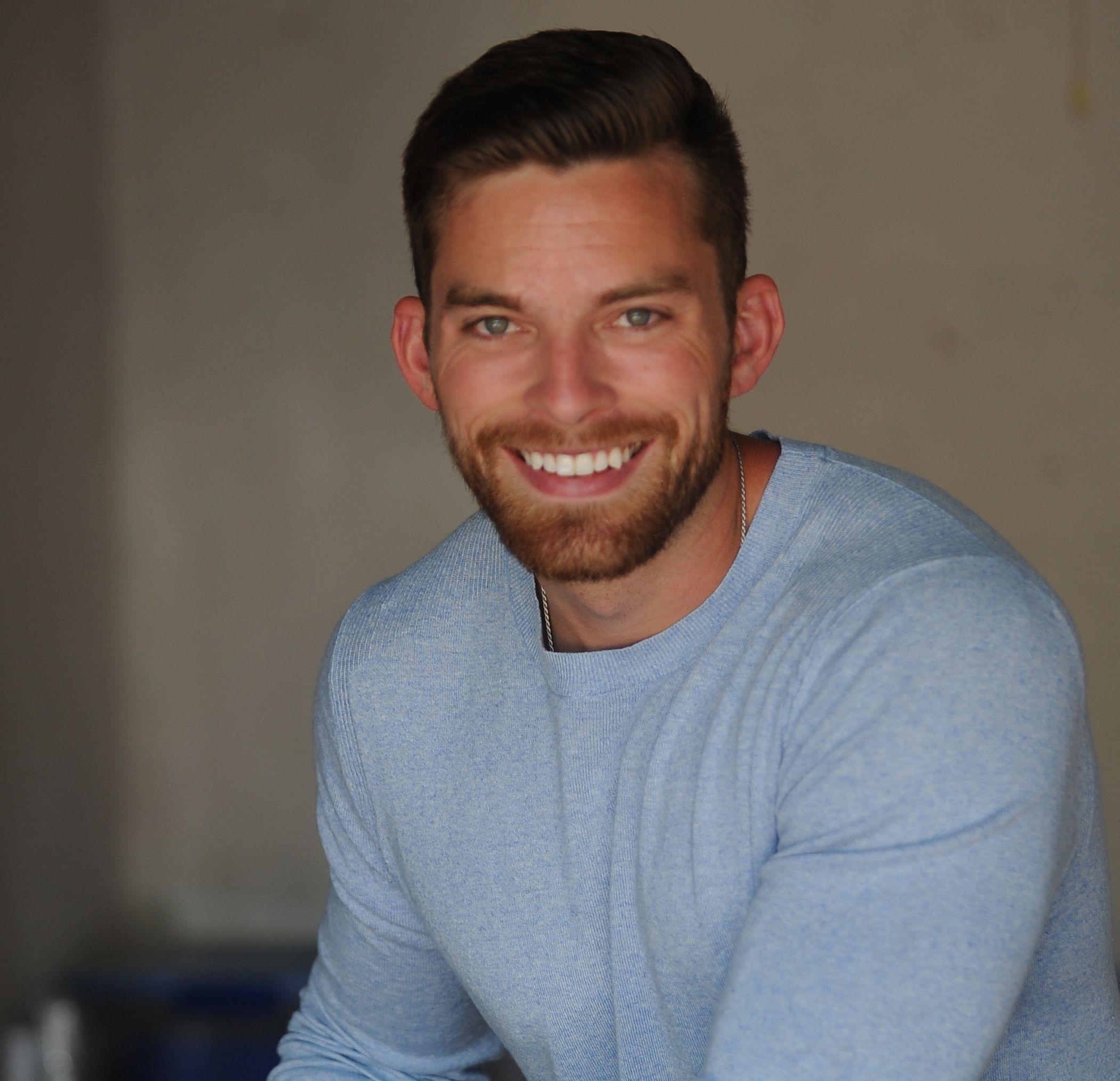 Ryan Fitzgerald
Hi there! My name is Ryan Fitzgerald, and I am a REALTOR®. My goal is to help you learn more about real estate through our Real Estate Blog! Hopefully, you enjoyed the above blog post and it found a way to provide help or value to you. When you're ready to buy or sell a home of your own let us know here. Please feel free to join the conversation by dropping us a comment below.