9 Things to Know BEFORE Moving to Jacksonville NC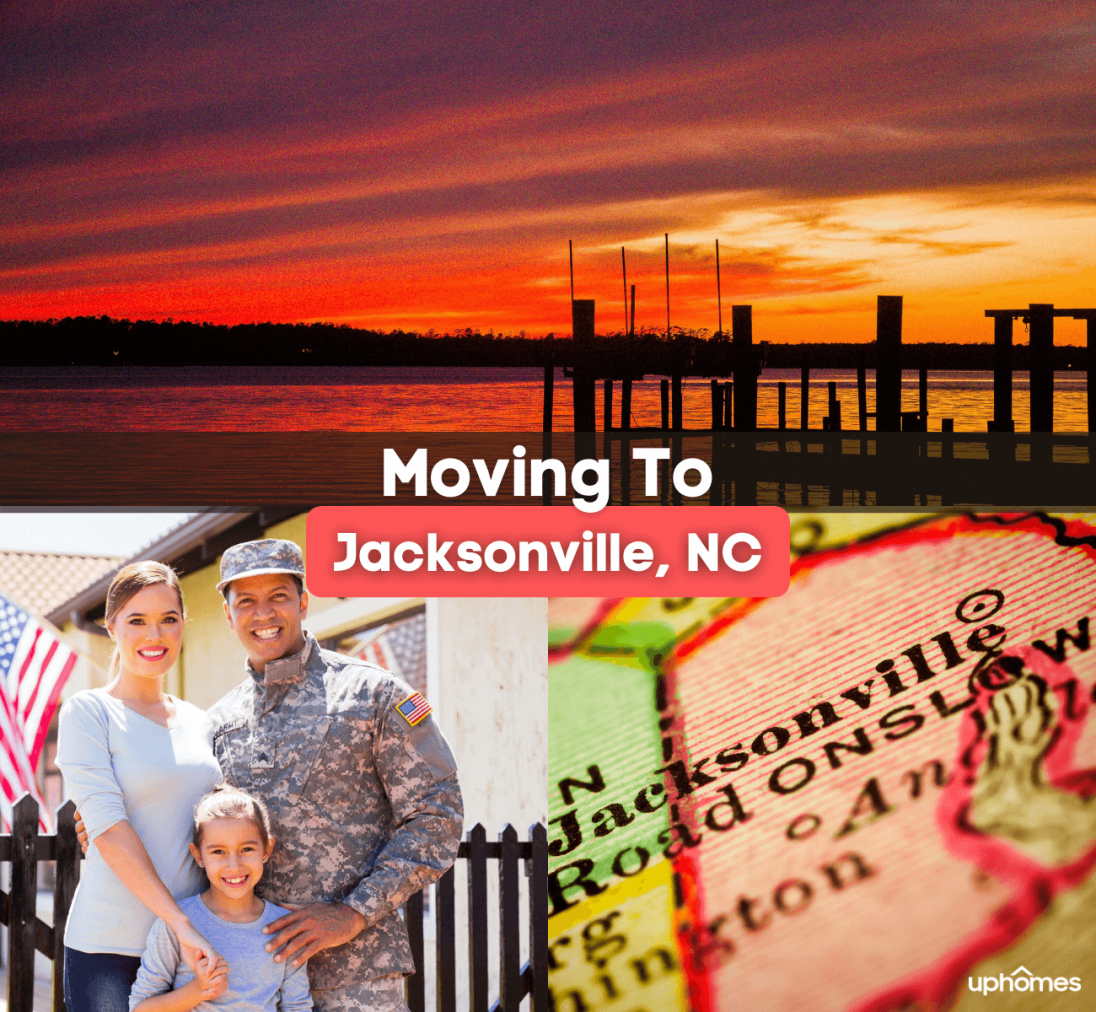 Living in Jacksonville, NC
Ever wished you lived in a fast-growing city with a rich history and a youthful population? Then moving to Jacksonville, North Carolina may be just what you've been dreaming of. Check out the homes for sale in Jacksonville, NC!
Jacksonville has much to offer. Set on the mouth of the New River, this small city is just a short drive to stunning Outer Banks beaches. It's also home to Camp Lejeune, Camp Geiger, and the New River Air Station. In fact, the area's rapid growth can be traced back to the founding of Camp Lejeune. If you're moving to Jacksonville with the military we have a helpful resource for you.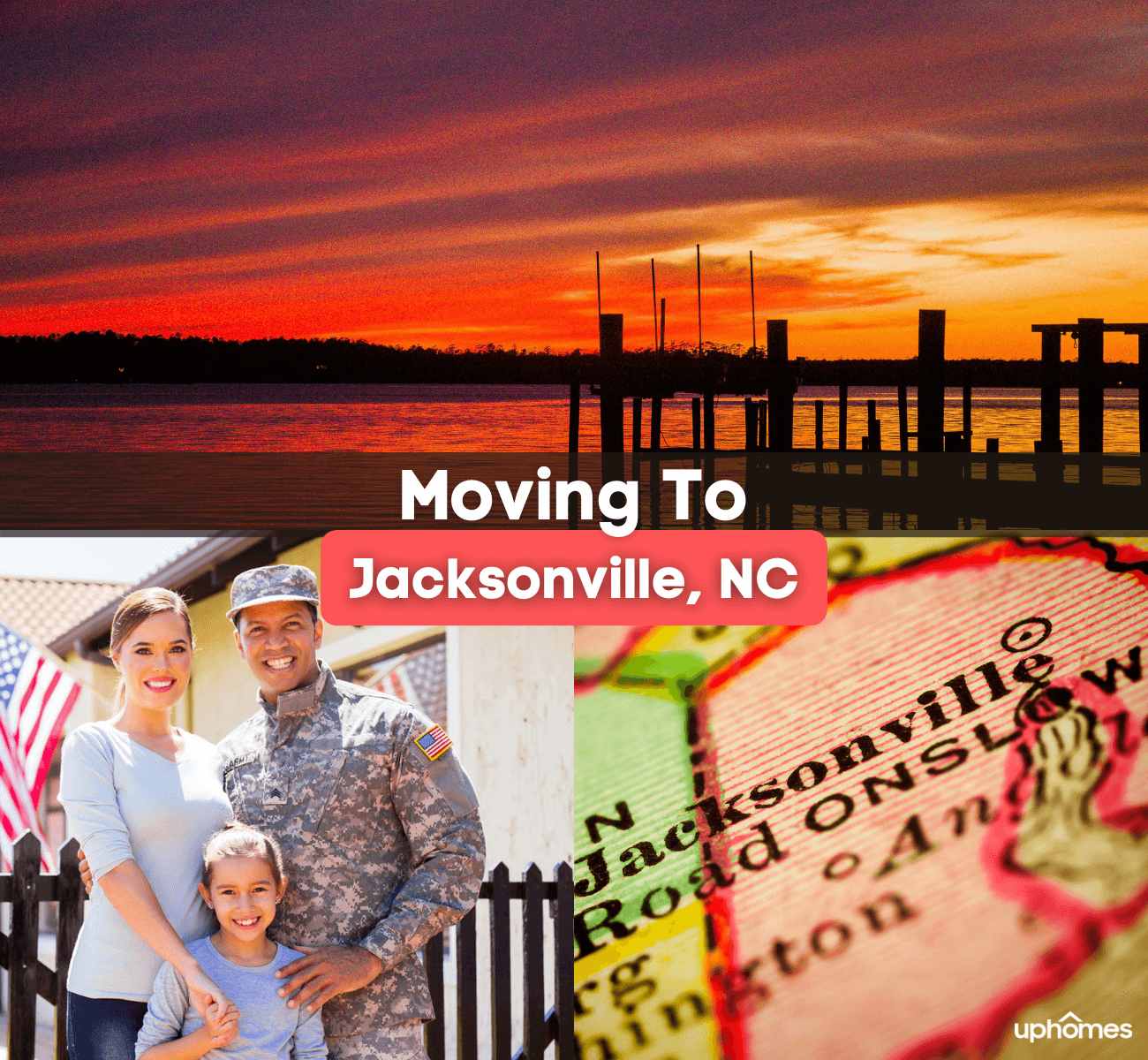 Construction on this Marine Corps base began in 1941 when it was a boot camp and Marine barracks. Over time, the camp expanded and today includes Camp Gilbert H. Johnson, Marine Corps Combat Service Support School, Stone Bay, Courthouse Bay, and the Greater Sandy Run Training Area.
But Jacksonville's history stretches back even further. After the Tuscarora Wars ended in 1713, settlers moved into the area between Wilmington and New Bern. Residents soon found that the headwaters of the New River made a convenient center for naval stores and the turpentine trade.
Thanks to a land grant from King George II, the Wantland Ferry was put into service. The rest of the town soon grew around the Ferry, with major industries such as fishing, oystering, and tobacco, pig, corn, and peanut farming driving the region's growth. In 1842, the town was officially declared Jacksonville in honor of President Andrew Jackson.
Today, about 92,000 people call Jacksonville home. It's the 14th largest city in North Carolina and the seat of Onslow County. It's also one of the fastest-growing cities in the country as well as the youngest, thanks to the large military presence in the area, similar to Fayetteville, NC. About half the population lives in Camp Lejeune and the New River Air Station. While many may think of Jacksonville, FL when they hear "Jacksonville," this North Carolina city is one that people love living in! Here is everything you need to know about relocating to Jacksonville, NC!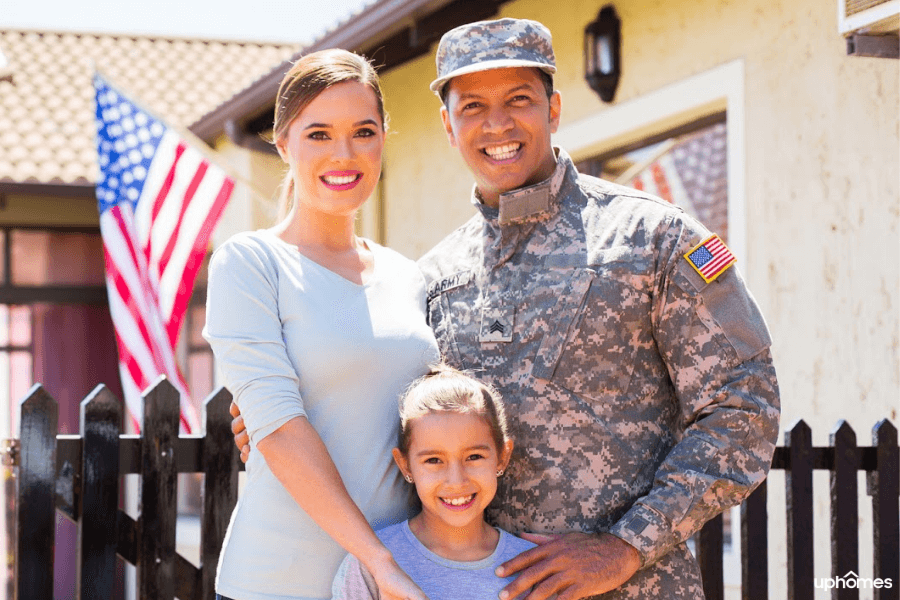 What is it Like Living in Jacksonville?
Living in a town with such a young population — the average age under 23 years — means there's always a lot going on and plenty to keep residents busy. If you're considering relocating to Jacksonville, another important thing to know is that the cost of living here is affordable, as are home prices.
For a small city, Jacksonville has more than its share of restaurants, shopping, and entertainment. Foodies love the amazing local bar-be-cue and seafood, and outdoor enthusiasts appreciate the town's easy access to North Carolina's Outer Banks, Crystal Coast, and the nearby Croatan National Forest.
The area's strong military history and presence is evident in the many memorials and monuments around town, designed to honor those who serve our country. The New River waterfront winds through the city, lined by green spaces and parks designed with environmental sustainability in mind.
Jacksonville's town calendar is packed full of festivals and events year-round. The Jacksonville Commons offers playgrounds, sports fields, an amphitheater, a senior center, and walking trails, so there's always something to do, rain or shine. 
And speaking of the weather, Jacksonville residents enjoy a temperate climate. Even in humid summer months, residents can enjoy breezes from the Atlantic. Add in great nightlife, good schools, and a diverse citizenry, and it's easy to see why so many people want to move to Jacksonville.
What are the Best Places to Live in Jacksonville?
You'll find a wide range of neighborhoods in Jacksonville. From sprawling estates to luxurious condos, starter homes to welcoming houses with room for families to grow, you'll find it in Jacksonville's neighborhoods and subdivisions.
If you love historic homes, look close to the downtown core. Here, you'll find single-family homes, apartments, and condos. As you move outward from the city center, you'll find master-planned subdivisions with a more suburban feel.
Established neighborhoods may feature mature landscaping, with large trees and wooded areas for privacy. Look to the southwest of town for homes with acreage and a rural feel.
For a pleasant mix of single-family homes and high-rise apartments, explore the Half Moon neighborhood. This welcoming area offers a suburban vibe with moderate real estate prices.
The Tar Landing and Walton's Store neighborhoods have a higher median home price. These neighborhoods offer proximity to the water and established landscapes. For a higher price point, consider Williams Farm, a gated neighborhood of custom homes. 
Bell Fork is another popular neighborhood. Here, you'll find a mix of mostly ranch-style homes, surrounded by mature trees. The neighborhood is adjacent to the Rails to Trails Greenway, making it a great place to take a bike ride or a stroll. 
What to Know About Moving to Jacksonville
Moving to Jacksonville means living in a small city where it's easy to get to know your neighbors. As the average age is quite young, you're likely to find that Jacksonville residents are active and taking full advantage of the area's many attractions, events, and amenities.
Jacksonville offers a unique mix of military culture and history, with a coastal lifestyle vibe thrown in for good measure. There's always something to do, whether you enjoy golfing, beach days, checking out new restaurants, hiking, shopping, or hitting the clubs for a bit of nightlife. 
You can also expect to find a range of housing options. Jacksonville may be somewhat of a buyer's market — thanks to housing turnover from the military bases in town — but prices tend to remain steady, due to the proximity to the ocean and river. 
Cost of Living in Jacksonville
The cost of living in Jacksonville is lower than that in North Carolina overall and lower than the U.S. as a whole. Much of the difference stems from housing costs, which are significantly lower in Jacksonville; in fact, they're more than 40 percent less than U.S. housing cost averages. 
The median home cost in Jacksonville is about $135,500, which is considerably lower than the median home cost in North Carolina of $187,300. Jacksonville's median home cost is significantly less than that of the U.S. at $231,200.
Transportation costs are lower in Jacksonville than in the rest of the state and the county, too. Grocery and utility costs are slightly lower. 
Health care costs are slightly higher in Jacksonville, along with miscellaneous costs such as clothing, eating at restaurants, and other services. However, living in Jacksonville is cheaper overall than many other places in North Carolina and the U.S.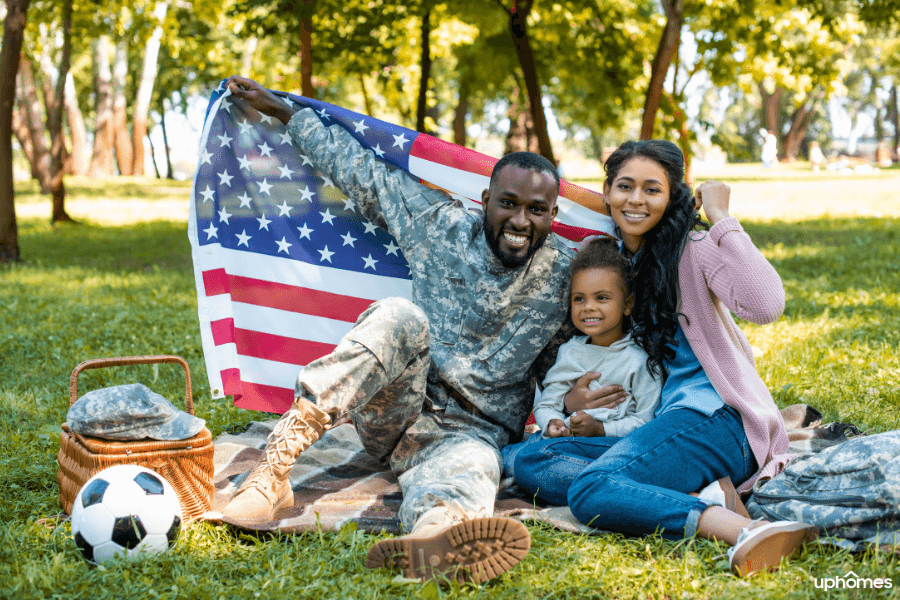 Raising a Family in Jacksonville
Jacksonville has much to offer families. Local schools get good grades, with several elementary, middle, and high schools in the Onslow County School District receiving "B" ratings or higher. Jacksonville also has several private and charter school options. Institutes of higher learning include Coastal Carolina Community College and University of Mt. Olive.
Kids can explore interactive exhibits at the Zing Zumm Children's Museum of Jacksonville, get some exercise at the Altitude Trampoline Park, or visit the animals at Lynnwood Park Zoo. And of course, the town is full of green spaces, parks, and waterfronts perfect for a picnic or a pickup game. 
Weather in Jacksonville
The climate in Jacksonville is a draw for many. Though it rains a bit more than the average for North Carolina, temperatures tend to remain pleasant and temperate through the year. 
Thanks to Jacksonville's coastal location, winter temperatures rarely drop below freezing. Summer highs reach into the low 90s, with the most precipitation in July and August. All this means that when you're living in Jacksonville, it's easy to be active outdoors year-round.
Economy + Job Market in Jacksonville
The largest employers in the Jacksonville area are the military and the local Board of Education. Health care is another growing sector, and customer service call centers employ hundreds of residents.
Though unemployment is a bit higher in Jacksonville than in the rest of North Carolina, the overall job market is on the rise. Housing prices remain affordable. 
Restaurants in Jacksonville
Jacksonville is known for its bar-be-cue; Mission BBQ is a local favorite, beloved for its brisket and pulled pork. Southern Harvest Soul Food is another don't-miss, especially if you're craving that Southern standard: shrimp and grits.
Fresh seafood is on the menu here, too. Head to the waterfront Osprey Grill for the catch of the day or hit up Cajun Seafood if you like a little spice.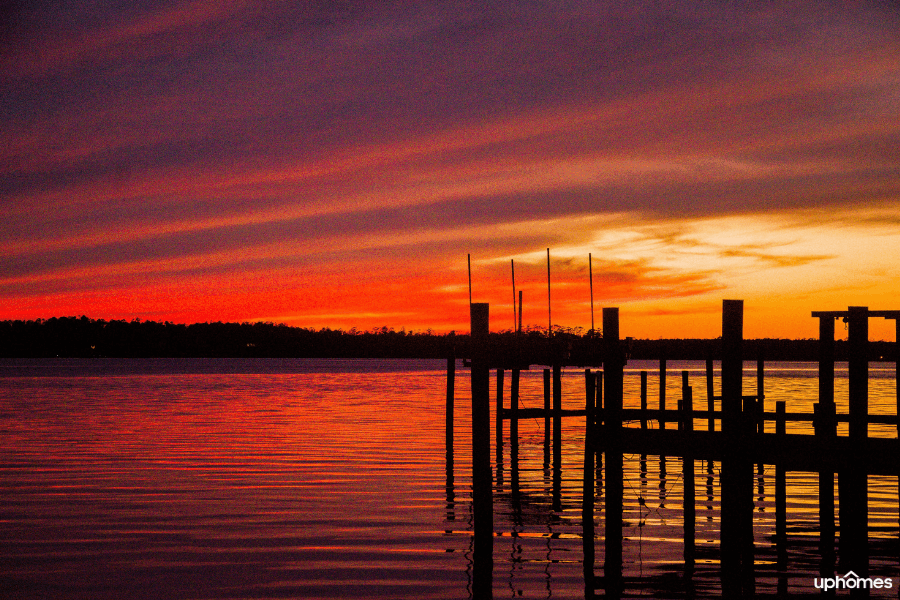 Things to Do in Jacksonville
As anyone living in Jacksonville will tell you, there's always something to do in this youthful town. Start by exploring the water on a fishing trip or boat cruise down the New River, or take a leisurely stroll along the boardwalk.
Take a quick drive to the coast to explore the many beaches. Rent kayaks at Hammocks Beach State Park and paddle out to the pristine sand of Bear Island, or go surfing at Wrightsville Beach.
Military personnel can enjoy the sun and sand at Onslow Beach. You can also meander down the coast on a day trip to Emerald Isle.
Closer to town, you can explore the region's fascinating past on the African American Trail, which celebrates notable African American residents and achievements through the years. History buffs can check out the Jacksonville sites listed on the National and State Historic Registers, and tour the Onslow County Museum.
The Carolina Museum of the Marine and Civic Institute is just one of many local sites honoring the Carolina men and women who serve. Visit the Lejeune Memorial Gardens, home to Beirut, the Vietnam Veterans, the Montford Point Marine, and the 9/11 Memorials. Don't forget to stop by the Freedom Fountain at night, when lights illuminate the water with red, white, and blue.
Living in Jacksonville, NC
Moving to Jacksonville, NC is one of the popular things to do these days as the city continues to grow in population with staggering numbers. This is in large part thanks to a strong local economy that is built on the backbone of military personnel. Many of our Jacksonville Real Estate Agents will help you to discover more of the city in far more depth and at a neighborhood level if you're intending to move and live here!
If you're sold on North Carolina or South Carolina we have the information you need to make a great decision the first time around! Check our guides below to help you with any relocation.
#blog-moving-cta#
#blog-best-neighborhoods-cta#
#blog-moving-sc-cta#

Find your new home
Search real estate and homes for sale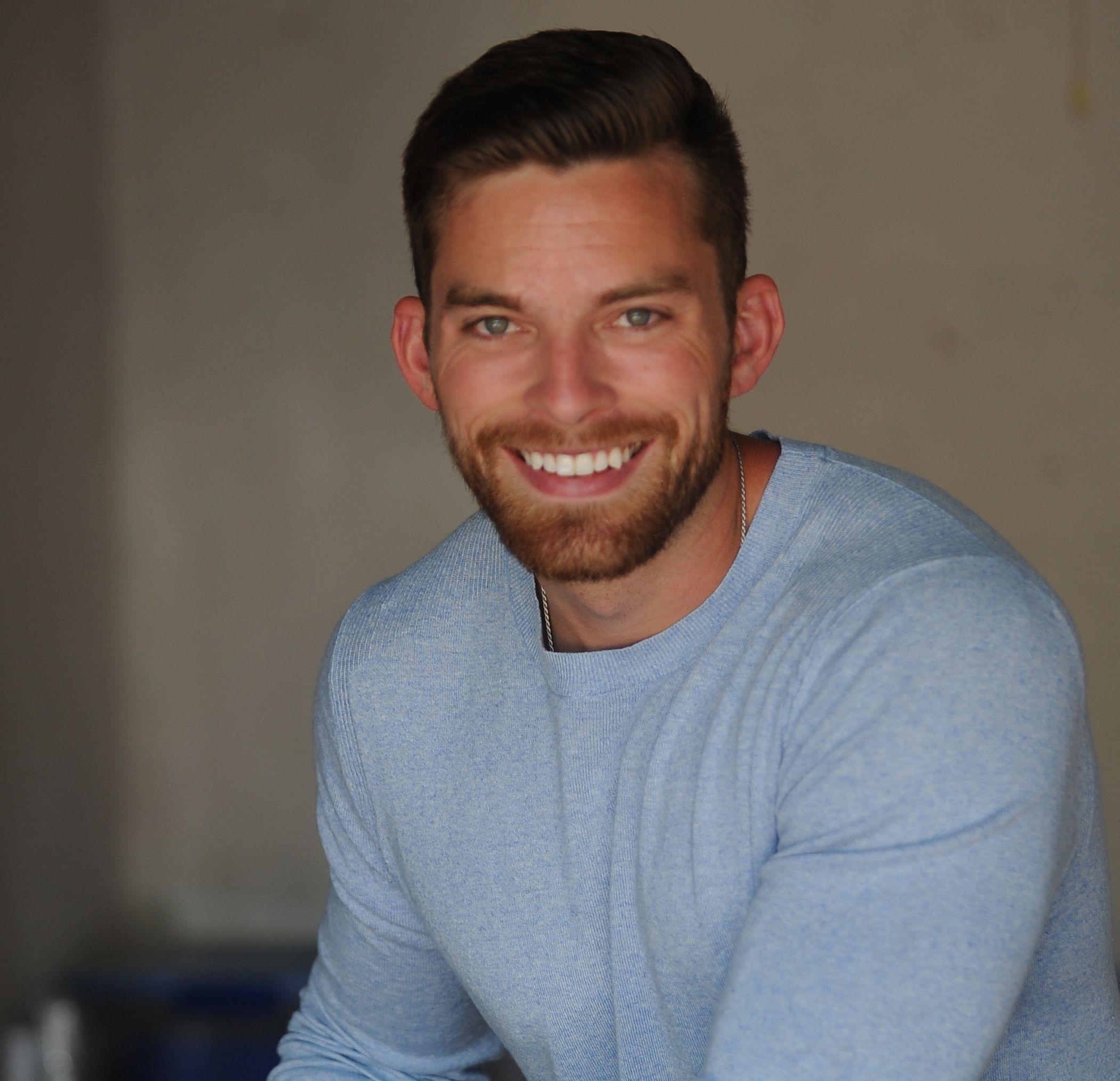 Ryan Fitzgerald
Hi there! My name is Ryan Fitzgerald, and I am a REALTOR®. My goal is to help you learn more about real estate through our Real Estate Blog! Hopefully, you enjoyed the above blog post and it found a way to provide help or value to you. When you're ready to buy or sell a home of your own let us know here. Please feel free to join the conversation by dropping us a comment below.