13 Things to Know BEFORE Moving to Fayetteville, NC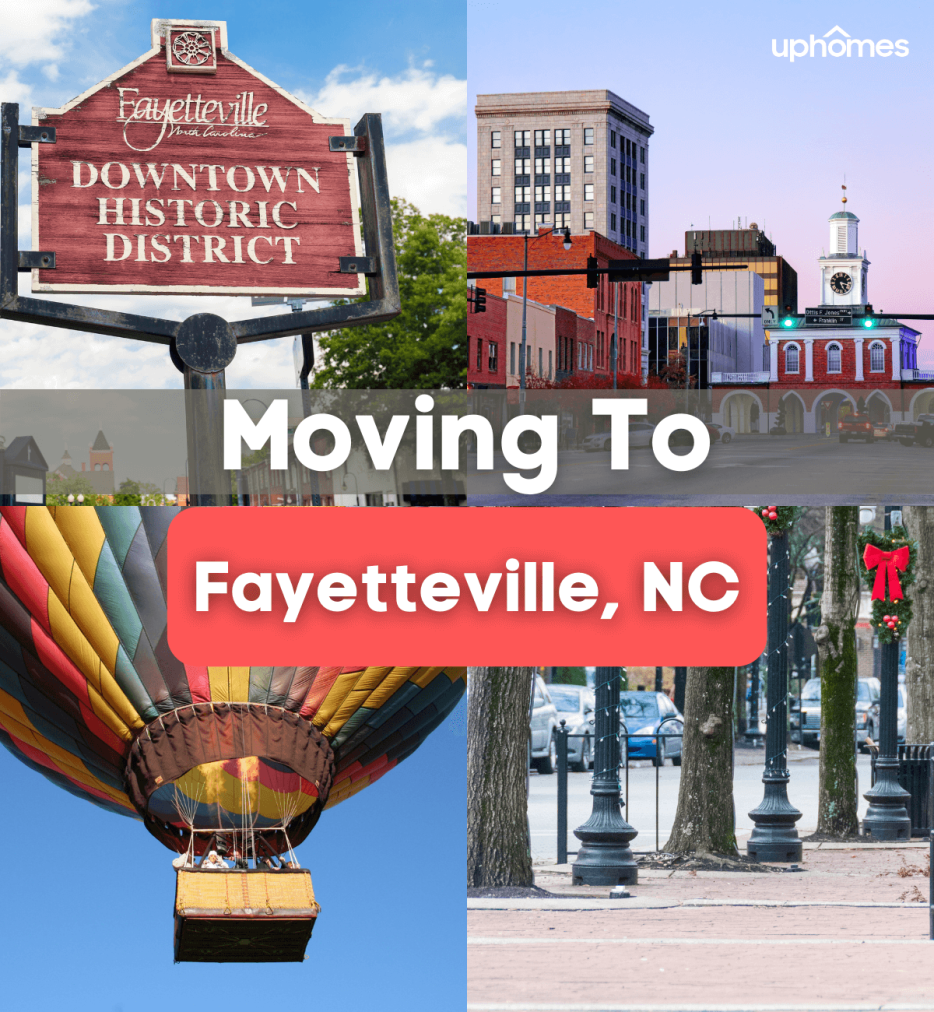 Living in Fayetteville, NC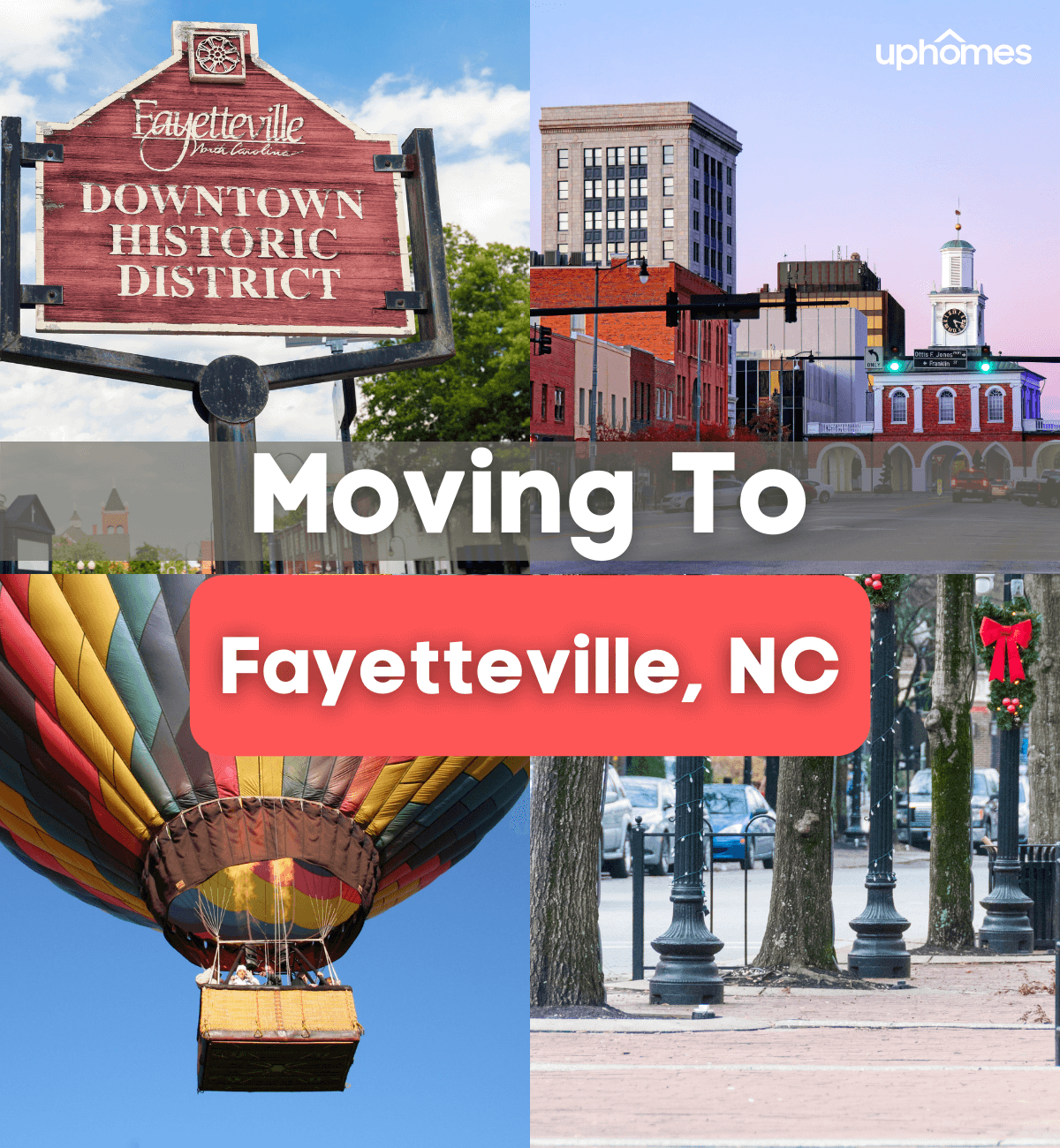 13 Things to Know BEFORE Moving to Fayetteville, NC
If you reached this article there's a good chance you are one of the many people living in Fayetteville or one of the many people whoare moving to Fayetteville.You can also check out the homes for sale in Fayetteville!
Known as the home of Fort Bragg, one of the biggest military bases in the world, Fayetteville is a thriving community with an up and coming downtown area. Located in the Sandhills region of southeastern North Carolina, the city of Fayetteville was named an "All American City" multiple times by the National Civic League.
With a low unemployment rate and growing defense industry, multiple American defense contractors are moving to the area and creating jobs for residents. Also ranked as one of the best retail markets in the country, the area has fantastic places for shopping, dining, entertainment, and quality healthcare.
Fayetteville, North Carolina is a very historic area with cobblestone walkways, historic buildings, and multiple museums dedicated to our nation's military. Centrally located between the state's mountains and coastline, living in Fayetteville has many perks to offer its residents.
If you are moving to Fayetteville then keep reading. Here are 13 things you should know about your move to Fayetteville, North Carolina!
The People You Meet In Fayetteville
When moving to Fayetteville, North Carolina the people that you will meet here is a reason to move. With over 200,000 residents currently residing in the area, Fayetteville is the 6th largest city in the state of North Carolina. Fort Bragg army base is located here and has brought in more than 55,000 residents that are in the military. There are also many young trained professionals living in the area with the median age of residents being 30 years old. If you are a fan of singer and rapper J. Cole, he was raised right in the city.
The Community
Since Fort Bragg army base brings in a lot of residents, it is a very diverse community. The military alone brings in over $9.8 billion dollars to the regional and local economy. Fayetteville is an area where different cultures, backgrounds, traditions, and skills blend together which is contributing to the growth of the area. Year-round events are held here and celebrated by the community.
Check out some of these local festivals and community events:
The Dogwood Festival: A four-day event in the spring with live music, carnival rides, and a beauty pageant.
North Carolina Field of Honors Day: Located in the Cool Spring Downtown District, sponsor a flag for service members and retired military members.
Fayetteville After 5: The perfect date night and family night in the Summer months. Hosted every second Friday, head downtown for free concerts and food trucks.
International Folk Festival: Head to this festival to experience cultural music, traditional dancing, and authentic cuisine presented by the Fayetteville arts council.
Blues and Brews: At Festival Park downtown, this summer event is the perfect place to try local beers and listen to blues bands.
Food That You Will Love
While the food here may not be talked about as much, there are many restaurants in the city that deserve the spotlight. As a southern city, Fayetteville has amazing classic southern cuisine and barbeque. Due to its cultural diversity, there are many other traditional and authentic flavors to try. Ranging from Italian to Korean, this array of flavors means that there are many options to choose from when deciding where to eat for dinner.
Check out these local favorite restaurants:
Circa 1800: This upscale restaurant is located downtown and serves dishes using local ingredients to support local farmers. Serving only the best North Carolina beer and a make your own bloody mary bar during brunch, this is the perfect spot to bring your friends.
Fayetteville Pie Company: This pie shop has a menu that changes constantly so there is always something new to try. Serving up both sweet and savory pies, this is the best place to grab a baked treat.
Fowler's Southern Gourmet: What once started as a food truck turned into a local staple. For anyone that loves southern food and barbeque this place is a must-try.
Antonella's Italian Ristorante: This upscale Italian restaurant serves authentic Italian dishes, seafood, and craft cocktails. Features vegetarian and vegan dishes.
All The Things To Do
The best way to adjust to moving to a new city is to get out and try all of the local things to do! If you are bored, Fayetteville has many attractions to occupy your time. If you love nature and staying active, then make sure to check out the many nature preserves, greenways, and parks in the area. The Cape Fear River Trail is a great place to bring your dog and take a hike while following along the Cape Fear River. If you want to relax and look at flowers, The Cape Fear River Botanical Garden sits on 80 acres and is a picturesque nonprofit botanical garden. This would be a great place to sit outside and read a book. If you are more of a thrill-seeker, Zipquest is a waterfall and treetop adventure full of zipping lining and rope courses.
Since Fort Bragg is in the area, there is an abundance of military museums to visit. The U.S. Army Airborne and Special Operations Museum highlights the United States military history specifically the U.S. Army Airborne and Special Operations. This museum is packed with exhibits and is worth the trip if you like learning about military history.
Another interesting place to go to is the Edgar Allan Poe House. This historic home was built between 1896 and 1898 and named after famous author Edgar Allan Poe. This was the home of the Poe family since Edgar Allan Poe grew up in Fayetteville. When visiting the home you can take a tour to learn about the Poe family and the time period.
Sports In Fayetteville
Fayetteville does not have many professional sports teams in the area, but much like any other small southern city, there is a minor league baseball team. The Fayetteville Woodpeckers are an affiliate of the Houston Astros and play at the new Segra Stadium downtown. There are many other minor league teams that sports fans can cheer for in basketball, hockey, and even roller derby.
The residents of Fayetteville can also be seen supporting professional teams like the Carolina Panthers playing for the NFL in Charlotte and the Carolina Hurricanes playing for the NHL in Raleigh.
The Beaches
One of the best parts about living in Fayetteville is the proximity to the North Carolina beaches. Only about an hour and forty-five-minute drive to the nearest beach, taking a day trip is easy and worth the drive. Perfect for taking friends and family, the beaches of North Carolina are known to be quiet and pristine. There are tons of small beach towns all over the coast that are the perfect example of southern charm.
The closest beaches to Fayetteville are Holden Beach, Oak Island, and Wrightsville Beach. Oak Island was named after its famous gnarled live oak trees and has quiet surf and moderate tides. If you are wanting to head up to the Outer Banks, they are only about a four-hour drive away.
The Mountains
To the west of Fayetteville, the North Carolina mountains are only about a three hour and forty-five-minute drive away. While this drive is a bit longer, the mountains still make for a great weekend getaway. From hiking to snowboarding, the mountains are calling for your next adventure.
Head to Asheville and visit the Biltmore Estate also known as America's Largest Home. The Biltmore has many events especially around the holidays, a winery, hiking trails, horseback riding, and not to mention tours inside the giant estate.
If you love to ski then make sure to head to Sugar Mountain located in Pisgah National Forest. This ski resort offers skiing, snowboarding, tubing, ice skating, and snowshoeing. It truly is a winter wonderland and a must-do in the cold weather.
Breweries
Is the craft beer scene for you? Then you are in luck because the beer scene in Fayetteville is growing. Many breweries are being built downtown giving residents things to do while supporting the local economy.
Check out these breweries for your next night out:
Bright Light Brewing Company: This brewery has a great selection of beer and food trucks every night. This fun atmosphere is dog friendly and has live music on the weekends.
Mash House Brewing Company: Drink some craft brews with some amazing food. Serving steaks and burgers in a relaxed atmosphere.
Gaston Brewing Company: Located in the heart of downtown, this brewery is both clean and welcoming with amazing craft beers, excellent service, and even features a vegan burger.
Dirtbag Ales Brewery and Taproom: A local favorite brewery with over twenty beers on tap. A spacious atmosphere that hosts a farmers market on Sundays to help support other local businesses.
The Real Estate
Fayetteville is known to be a very affordable area when it comes to real estate. In fact, it is one of the most buyer-friendly places and markets in the entire United States. The housing in Fayetteville was ranked as the countries third most affordable housing market. In 2020, the median home value in the area was $121,427 and the median price of homes sold was $129,400. Near Fort Bragg army base, the house prices are considerably lower and range from $70,000 to $90,000. The houses in this area are older which means that there is a fair share of fixer-uppers. If you are looking for a cheaper house and are willing to do some renovations, then this is the place for you. While there is a considerable amount of budget-friendly homes, there are several areas of the city that are more upscale where home prices tend to be $200,000 and higher.
Cost of Living
The cost of living in Fayetteville is below the United States average. To live here, the cost of living is actually 20% lower than that of the national average. Utility prices in the area are 5% lower than the national average and grocery prices are 4% lower. While the cost of living is low, there is high per capita income growth.
Golf
One of the many things to do in Fayetteville is to play golf! The city has you covered when it comes to top-rated golf courses. There are multiple historic golf courses and country clubs in the area that would make a great trip to take with your buddies. Try out Baywood Golf Club, Highland Country Club, Cypress Lakes Golf Course, Ryder Golf Course, and Bayonet at Puppy Creek.
Nightlife
The nightlife scene in Fayetteville is energetic and full of life. With a wide variety of entertainment, check out live music, comedy shows, trivia nights, and even dancing. After a full day touring the city, continue the fun at one of the many bars and nightclubs. Check out Louie's Sports Pub, a sports bar where you can enjoy your favorite beer and cocktails on an outdoor patio. The Huske Hardware House is another local favorite. This British style pub was once a one hundred your old hardware store and has DJ nights on the weekends.
If you love live music, the Crown Complex hosts many concerts where you can see your favorite band perform. Basketball games and rodeos are among some of the other events that are held at this coliseum.
Education
The education system in Fayetteville is part of what makes living here a wonderful place to raise a family. There are 52 elementary schools, 18 middle schools, 2 charter schools, 17 high schools, and 20 private schools. Fayetteville State University, Methodist University, Fayetteville Technical Community College, Miller-Motte College, Grace College of Divinity, and the Carolina College of Biblical Studies are all great public and private universities in the area.
Final Thoughts on Moving to Fayetteville:
Fayetteville is the home of Fort Bragg which is one of the biggest military bases in the world so it's no wonder so many military folks are living in Fayetteville. With such a large population of military folks, people are moving to and from Fayetteville all the time. This also makes it a great market to be a real estate investor. With the large inbound and outbound populations, a lot of turnovers create a lot of demand for rentals. If you're considering buying a home in the Fayetteville area please contact usso we may help you find the right one!
#blog-moving-cta#
#blog-best-neighborhoods-cta#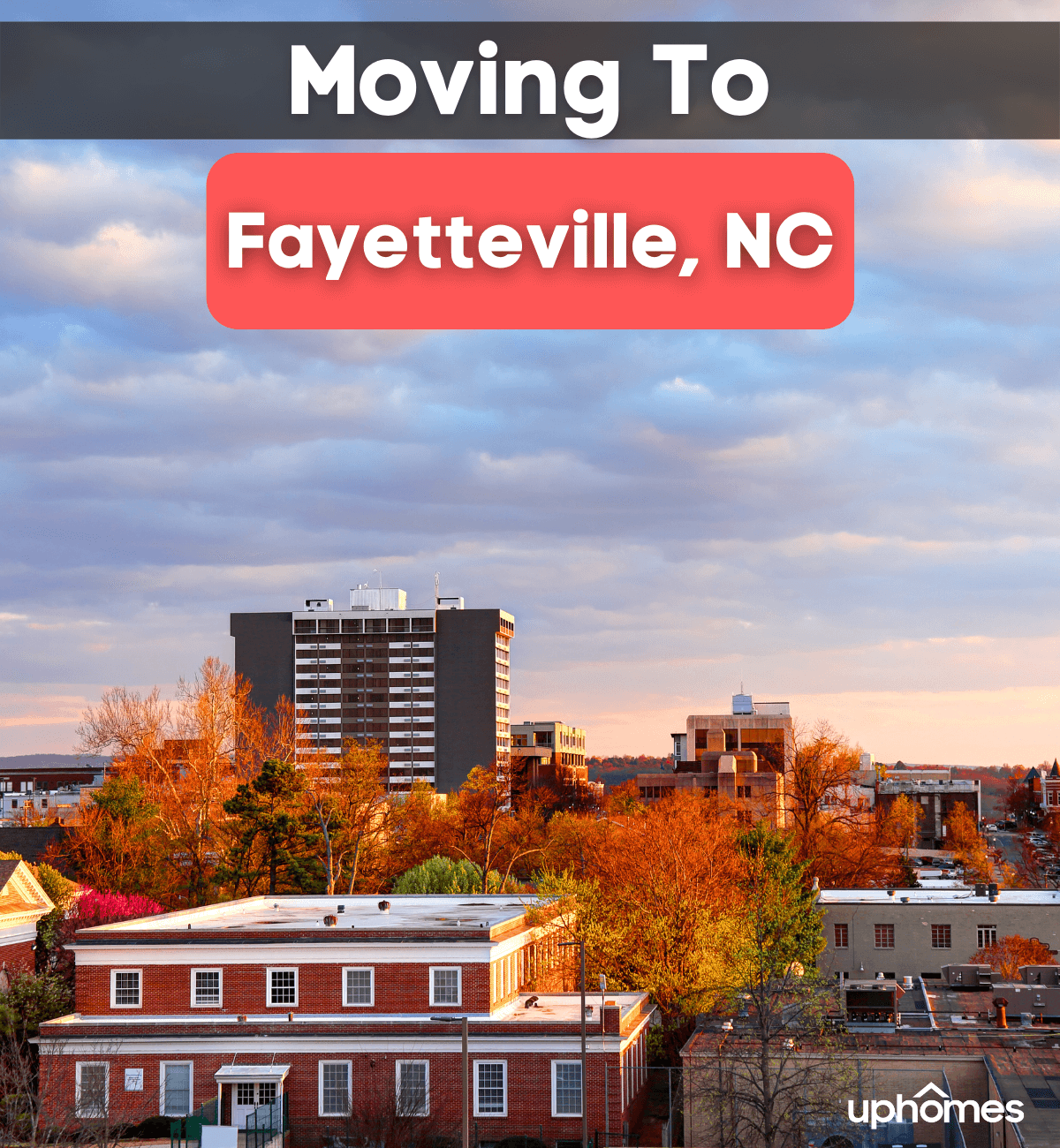 Find your new home
Search real estate and homes for sale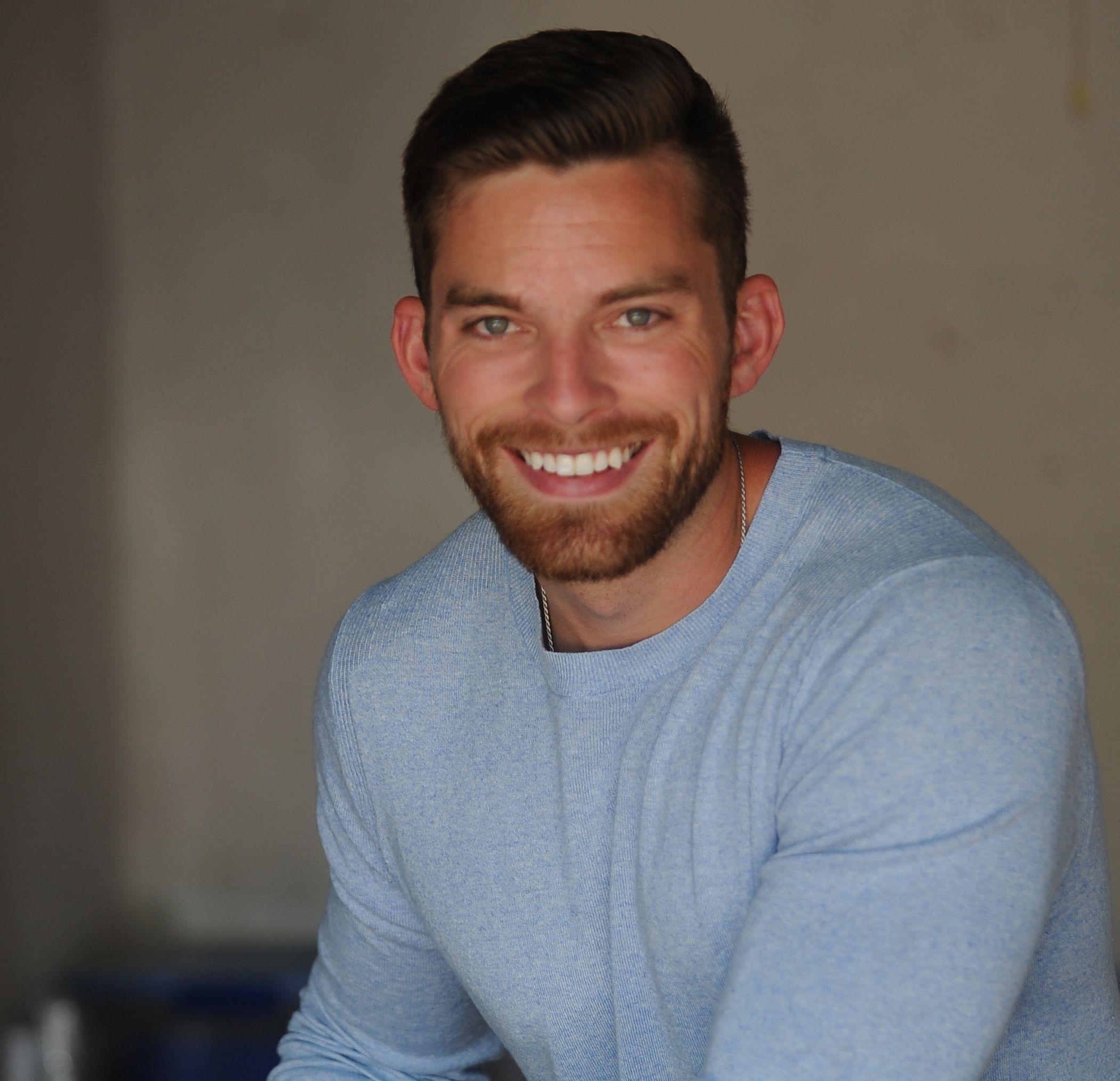 Ryan Fitzgerald
Hi there! My name is Ryan Fitzgerald, and I am a REALTOR®. My goal is to help you learn more about real estate through our Real Estate Blog! Hopefully, you enjoyed the above blog post and it found a way to provide help or value to you. When you're ready to buy or sell a home of your own let us know here. Please feel free to join the conversation by dropping us a comment below.