How to Adjust When Moving To a New Place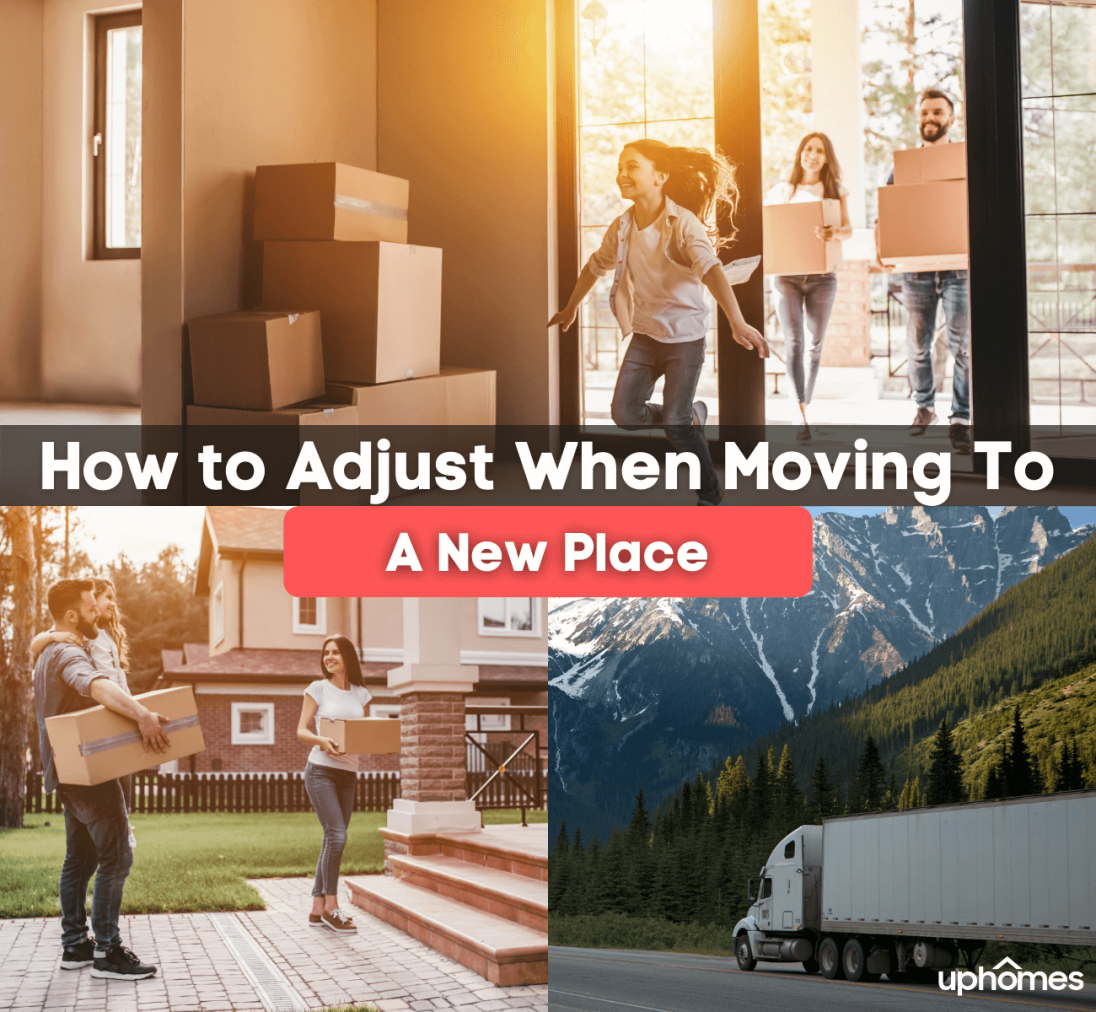 Living in a New Place
Everyone moves at some point, and when that move involves a new city or town, or even a new state, it will take some real adjusting. We've created a guide for anyone who finds themselves living in an unfamiliar place, from how to combat depression to how to make new friends.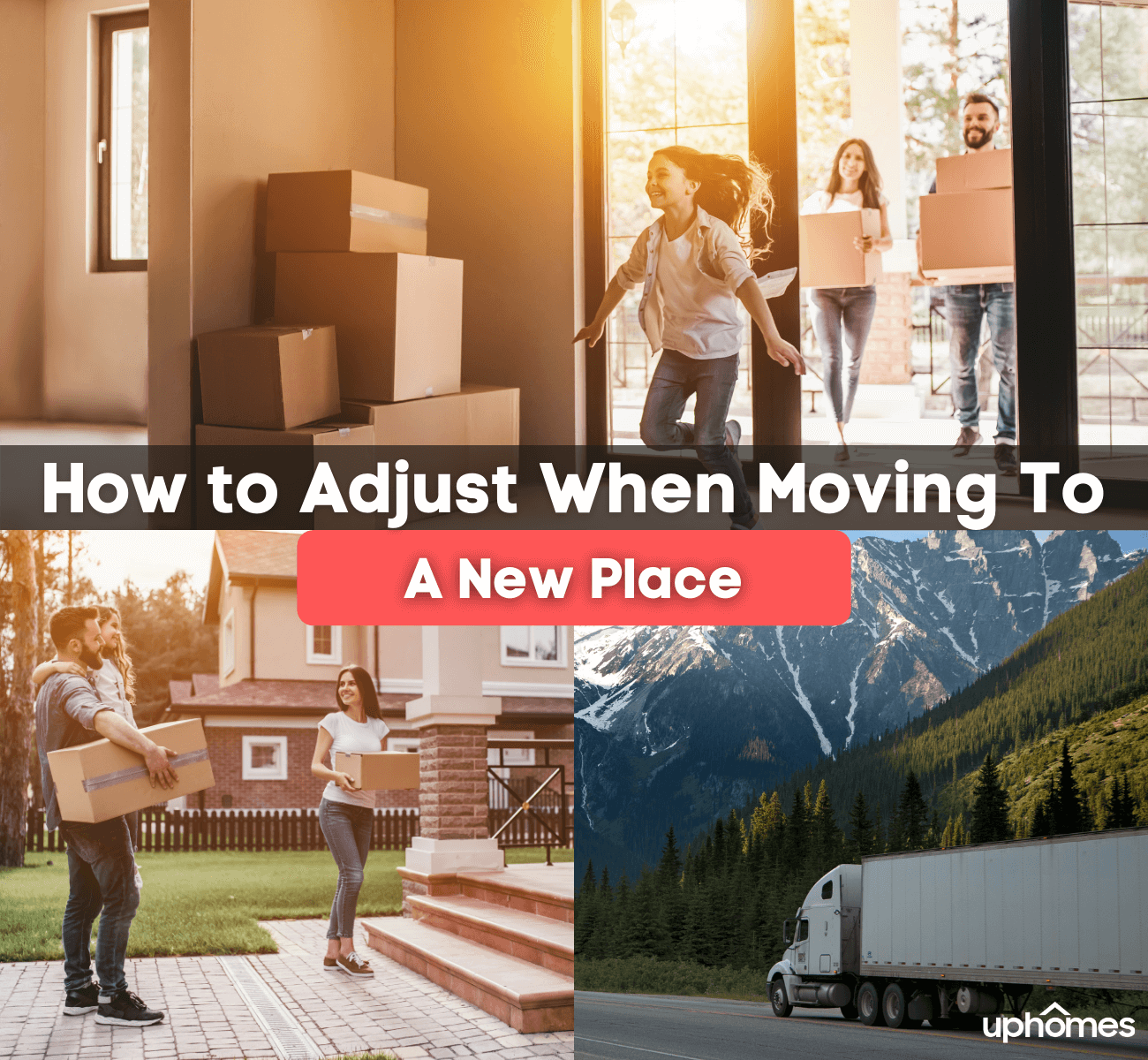 How Long Will it Take to Adjust?
Of course, every person is different, and so is the time it will take them to adjust to living in a new place. If buying a home is part of your move you will want to look for certain things that may help make your move even easier. Be sure you have the home inspected prior to moving in so you're not greeted with major problems when moving.
In considering this question, it's also important to remember that there is more than one aspect to adjusting. Along with a move comes a new home or apartment. This adjustment will probably take the least amount of time and is very dependent on how organized you are with the actual details of the move, especially packing and unpacking. If you can take the time before you move to plan out everything and pack in an organized fashion, you will make adjusting to your new home that much easier, and you might even begin to feel at home in your new digs as quickly as a month. 
In addition to adjusting to a new home, you also have to adjust to an entirely new city or town. This can take a lot longer than the transition to a new house. If you already know people in your new area, that will go a long way towards making your new environs feel like home, but even so, it still takes time to find grocery stores and coffee shops and establish the routines of your day in a new place. It is a good idea to plan a year to 18 months for this major life transition. This does not mean that you will be feeling lost for the entire 18 months, but it's good to give yourself the expectation that it may take that long before your new place truly feels like home.
There are additional adjustments you will have to make with your move. One of the most common and major ones is the transition to a new job. To feel completely comfortable in a new workplace will definitely take some time, and it's a good idea to view this as a year-long transition period. Whether you're moving with the military or taking a new job in a different location it will take time to adjust to your new surroundings.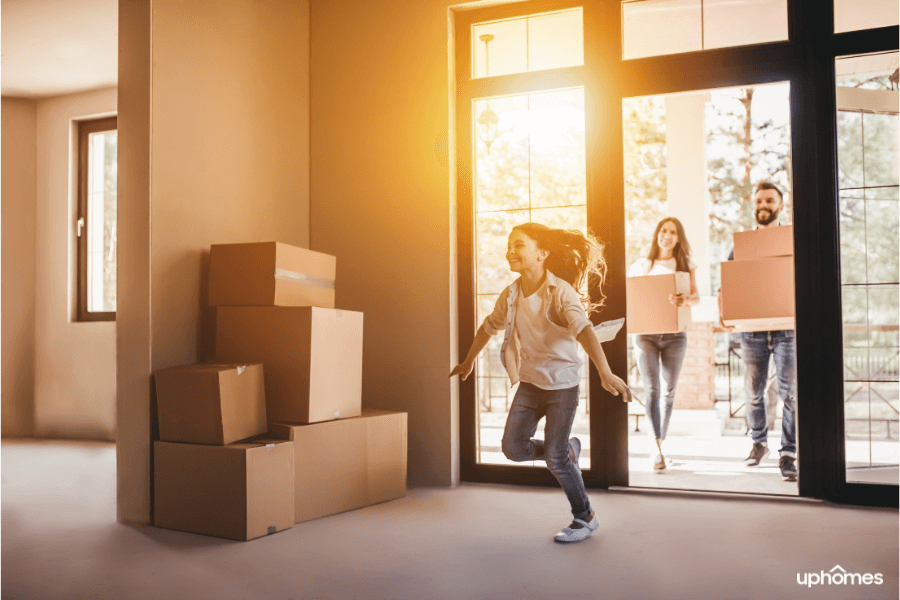 Overall, the time you spend adjusting will depend on how well you take action to guard against the hard parts, as well as proactive measures to make the transition as smooth as possible.  
The Risk of Depression
If you're reading this article then it's likely you have recently moved to a new place, or are planning to. Well, here's the bad news: moving to a new town or city is likely to increase unhappiness. But don't let this hold you back. There are plenty of wonderful reasons to move, and there are steps you can take to combat the depression that can often come with a major move:
Keep Active: Studies have shown that non-movers spend more of their time on leisure activities, especially those involving physical activities. By making certain you take time for some R&R and get plenty of exercises, you'll be going a long way towards combatting depression.
Make Socializing a Priority: So you don't know anyone yet, how are you supposed to socialize? Well, we'll get to making friends shortly, but make this a priority in your life. And in the meantime, spend time being social with all those you interact with, from your colleagues to the checkout person at the grocery store. 
Manage Expectations: It's important to remember that feelings of unhappiness are a natural part of moving, and along with all of the positive things that will no doubt come from your relocation, there is also the negative of an emotional upheaval that comes along with an adjustment period.
Do What Has Always Brought You Joy: What was it that you loved to do in your old home? Continue those activities that have always made you happiest.
Try New Things, Too: You won't be able to recreate everything in your old town, and why would you even want to. Now is also the time to get out there and discover the new adventures waiting for you in your new town. 
Volunteer: This is both a great way to meet local people and perfect for putting your own troubles into perspective.
Practice Self-Care: Along with plenty of exercises, it's critical to take good care of yourself. This means eating nourishing foods, cutting down on caffeine and alcohol, and getting plenty of sleep (but not too much, which is surprisingly easy when you're feeling depressed and don't yet have a routine).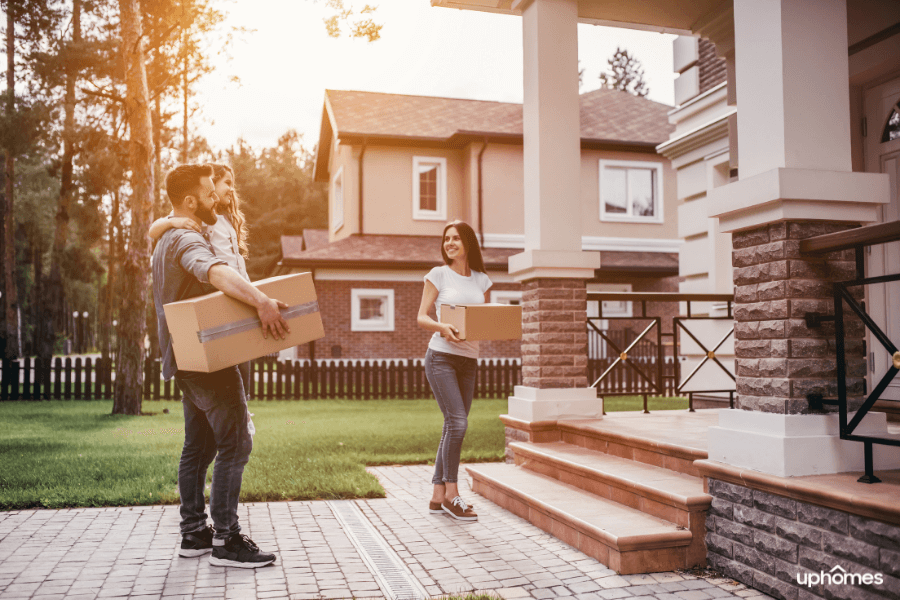 How to Make Friends After Moving
One of the most important things you will do after a move is to meet people and form friendships. In an ideal world, you will have a network and support system before you move, but if you don't already have that in place, fear not. Many people move to new cities and towns knowing no one and create a great network. A top real estate agent is someone who is well connected and will be able to help you get your bearings when it comes to finding a social life. Here's how to get started:
Get a Jump Start with the Internet: There are so many ways to connect with people on the internet, and it can be a great place to find friends. Try MeetMe or We3. Even the dating app, Bumble, has an option for meeting new friends. Try killing two birds with one stone and find a workout buddy on a site like Workout Buddies. MeetUp is also a great resource for finding local activities perfect for meeting like-minded new people. 
Use Your Existing Network: You may not know anyone in your new city, but your friends might, and a friend of a friend is just one meeting away from becoming your friend. Reach out to your alumni association and social networks asking who has contacts in your new town.
Befriend Your Colleagues: You already see them every day, it's better to be friends with them. They are no doubt familiar with your new city and can prove an invaluable resource in helping you to get settled. 
Throw a Housewarming Party: Your neighbors may not have welcomed you to your new home with home-baked cookies, so why not invite them over for a housewarming party and find the quickest way past living amongst strangers. Plus, by throwing a party in your new home, you will feel that much more like it's home.
A Checklist for Moving
So you don't miss anything important, we've put together a checklist of what is required of a standard move.
Visit: It's amazing how many people will move to a place entirely sight unseen. Though more difficult, for larger moves it's more important than ever to at least get some sort of on-the-ground experience for what your new home is like.
Research Schools: Not all schools are created equal. In deciding precisely where to live, you'll want to keep school districts in mind if you have kids.
Make a Budget: Moving is expensive, and it's critical to budget for that. Additionally, the cost of living is likely to be different from what you're accustomed to, so make a budget that takes that into account as well as any change in salary. 
Choose Your New Home: Ideally, you can do this in person, especially when buying. If you're unable to rent in person, consider carefully the length of the lease.
Hire Movers or Choose a Cheaper DIY Option: If you're hiring professionals, do your research to be certain to get high-quality movers. Call references. If it's a DIY move it's critical you are extremely organized to make this big job manageable. 
Cancel all Local Memberships and Utilities: From that gym membership to home internet, you'll no longer be using these services, so make sure you're not still paying for them.
Forward Your Mail & Let People Know You're Moving
Some moves require a bigger adjustment than just a new town or city. For many, a move means crossing state lines, and there are specific tasks and responsibilities that come along with a larger move. These include:
Establish Residency: If this is your new permanent residence, you'll need to establish that for taxes.
Get a New Driver's License: This will take a trip to the DMV.
Register to Vote: Many states allow you to register when you get a new license.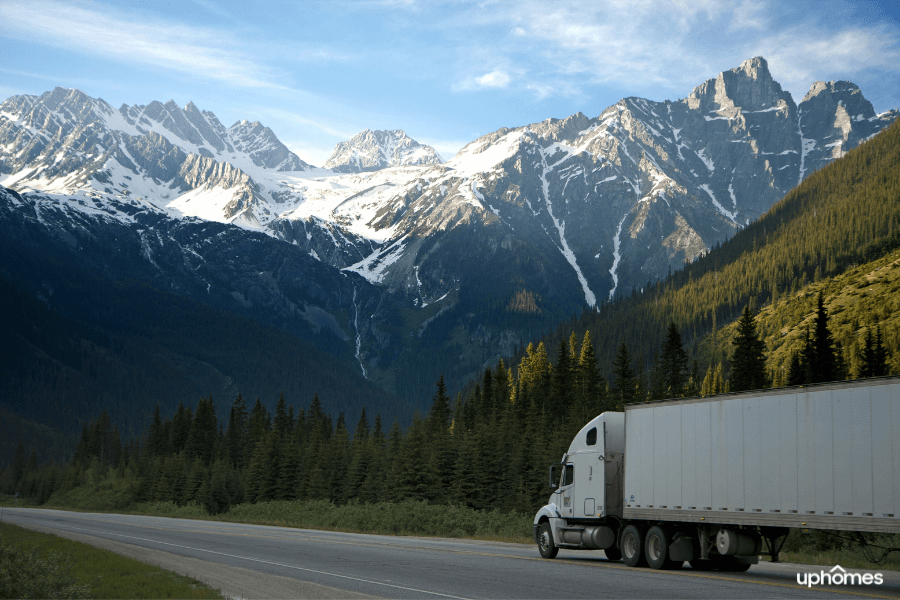 What if You're Moving on Your Own?
If you're completing your move to a new city on your own, the list of things to do and pay attention to is mostly the same and everything is heightened. Here is a guide to living alone with a home safety checklist. It's more important than ever to stay organized, avoid depression and be social. You're doing a brave thing moving to a new place on your own, and when the hard parts happen (and they will) remember that you have many new and exciting adventures in store.
Final Tips on Adjusting to New Surroundings
Once you've completed the move, it's time to get settled. It's critical that you make unpacking a major first priority. Having a living space where you feel settled will go a long way towards making your new town feel like home. Here are a few other trips and tricks to make adjusting that much easier.
Establish a Routine: You won't be able to keep your routine the same. The local gym might have different hours, there might not be a Starbucks right next to work. It's critical you map out a new routine as soon as possible. This means familiarizing yourself with the local stores, and also deciding what you want your new life to be like.
Always Say Yes: Here's an idea to give a try: anytime you're invited to something or asked for something, try saying yes. This can go a long way towards making new friends and trying new adventures.
Get Lost: Have you ever been traveling far from home and enjoyed the experience of getting lost and getting to explore a new city that way. Getting lost is the perfect way to get to know your new environment while it's still new. And so long as you have your phone on you, it's very easy to get unlost.
Don't Give Up: Feeling like moving is the biggest mistake of your life? That's natural, and most likely just a passing feeling. It's important to give yourself time to acclimate before making any more major life decisions. 
Keep in Touch: If the pandemic has taught us anything, it's that distance will not stop us from connecting. Use apps like Zoom or Facetime to easily chat with all your old friends. It will make you feel at home, and provide you important social time with close friends while you're still in the process of making new ones.
We hope this guide hasn't scared you, but in undertaking a major move successfully, it's important to remember that it will be hard. We have written a lot of moving to guides to help you understand what it's like when living in a new place! And while following these tips won't make moving easy, it will make adjusting much faster, allowing you to get on to all the wonderful aspects of your new life in a new town.

Find your new home
Search real estate and homes for sale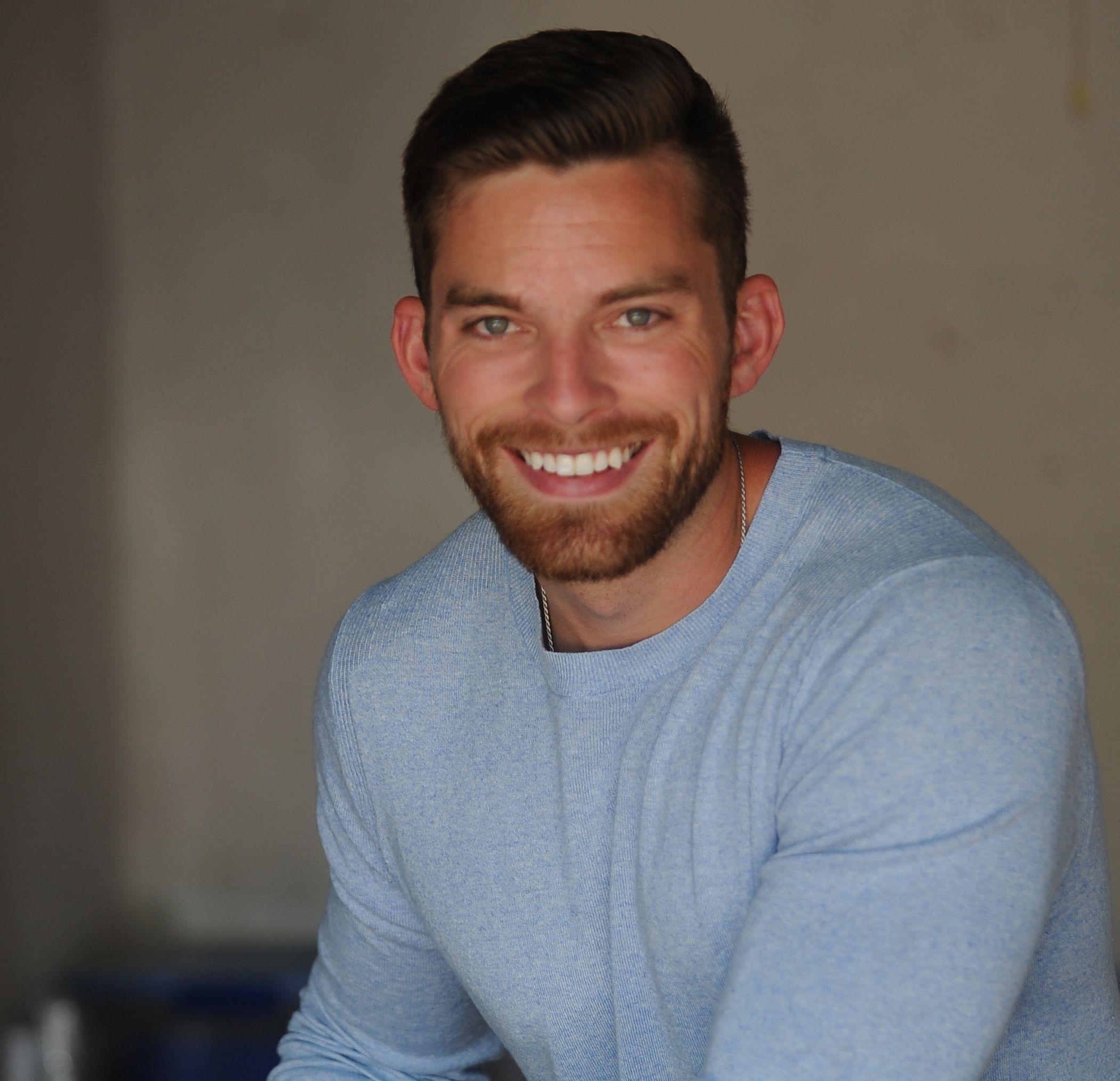 Ryan Fitzgerald
Hi there! My name is Ryan Fitzgerald, and I am a REALTOR®. My goal is to help you learn more about real estate through our Real Estate Blog! Hopefully, you enjoyed the above blog post and it found a way to provide help or value to you. When you're ready to buy or sell a home of your own let us know here. Please feel free to join the conversation by dropping us a comment below.