Home Inspection: Is it Worth the Cost (and how much is it)?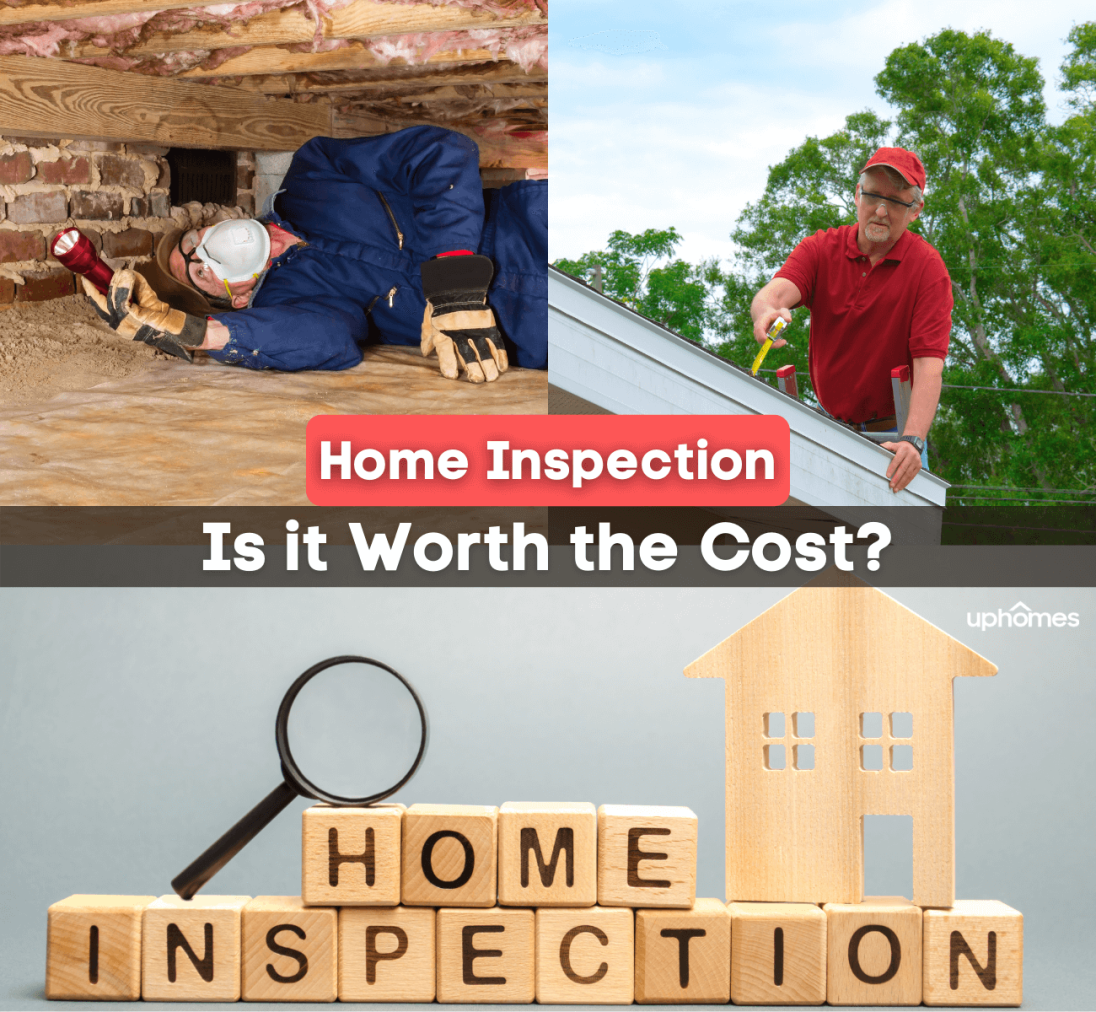 Home Inspection - Worth The Cost?
The price of a home inspection can vary, but it's possible to get a basic idea of what you'll be paying for and what the overall cost should be, and if the home inspection is worth it!
It is common that a person begins looking at homes online and that at some point during the home buying process they will want to work with a home inspector to make sure the home they are buying is a safe investment.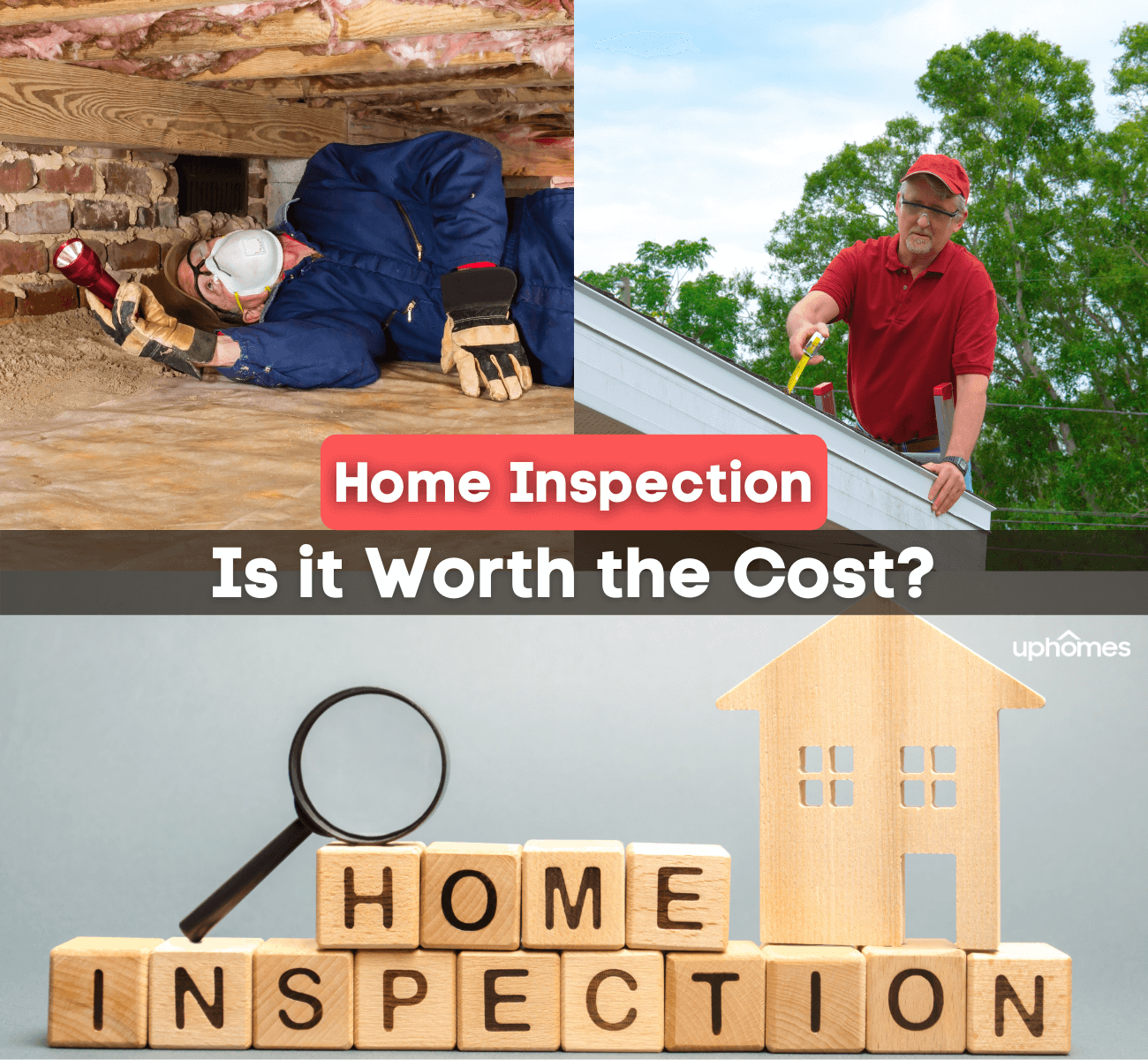 One of the best things you can do before choosing a home inspector is to ask around for pricing information and reviews. That way you can decide if your home inspector is charging too much or asking a fair price for the work they'll be doing for you. Sometimes, it pays to shop around and find the right inspector for the job. But it's also important to remember that not everything is about price, and you want to get a true level of value from the home inspection, as well. Your Real Estate Agent will likely have several great recommendations as well.
Here's what to consider when deciding if a home inspection is worth the cost:
Do You Actually Need a Home Inspection?
A lot of people decide to avoid getting a home inspection. They might not want to spend the money, or they may think the house looks great or is newer, so it's not necessary to have it inspected. That's understandable, but not necessarily a good practice. A home is one of the biggest investments you'll ever make, and if you don't have it inspected you could potentially be overlooking serious or significant issues that affect its livability and value. With an inspection, there's less chance of missing something. Between home inspectors and real estate attorneys the parties involved in the home purchase can be some of your most valuable assets!
Home inspections don't guarantee that there won't be any problems with a house at all, but they reduce the chances that a homebuyer will be caught off guard. That can make a big difference in how you feel about the house you purchase, and the kind of money you have to put into that home in the future. Sometimes, a home inspection helps you avoid a house, as well. It's one of the most common next steps once you go under contract on a home and often times the home may even be contingent upon it passing a home inspection. This is simply the home buyer doing their due diligence.
After the home inspection, you'll have the opportunity to decide if you still want to buy the house. If the answer is no, you can use the inspection clause in your real estate purchase and sale contract to cancel the sale, so you can choose a different house, instead. Some houses just have too many problems to be a good choice for purchase, and the appraisal from the lender may not catch those issues. If you're buying a home outright, without a mortgage, you might also not notice the problems without an inspection.
What's the Average, Typical Cost?
Home inspections aren't free, and they're something the potential buyer has to pay for. Asking the seller to pay for an inspection is possible, but it usually won't work. A seller can easily refuse that request. But the buyer should be willing to pay for an inspection to provide themselves with the peace of mind they need to feel good about the house they're choosing. When a buyer goes under contract on a home, one of the next steps is to find a home inspector to work with. They can choose from a basic inspection or one that adds on more services like pest inspection or radon inspection.
The typical cost of the average home inspection is between $250 and $500. That takes into account the area of the country, the size of the house, and other factors. If the price for an inspection is higher than this range, shopping around may make a difference. It could also be more costly due to the area of the country the house is located in, or the size of the house itself. The average home inspection price is for a typical house that's generally under 2,000 to 2,500 square feet. Bigger or more luxurious houses may cost more.
If you're not sure why a home inspector has quoted you a higher price, don't be afraid to ask. There may be a reason for the extra money, and that could be a negotiating point if you really want to use that particular inspector's services. The worst the inspector can say is no if you ask them about lowering their price or adjusting the level of inspection they're doing. A typical home inspection addresses both big and small issues, but you can ask about only having the larger issues addressed if that's important to you.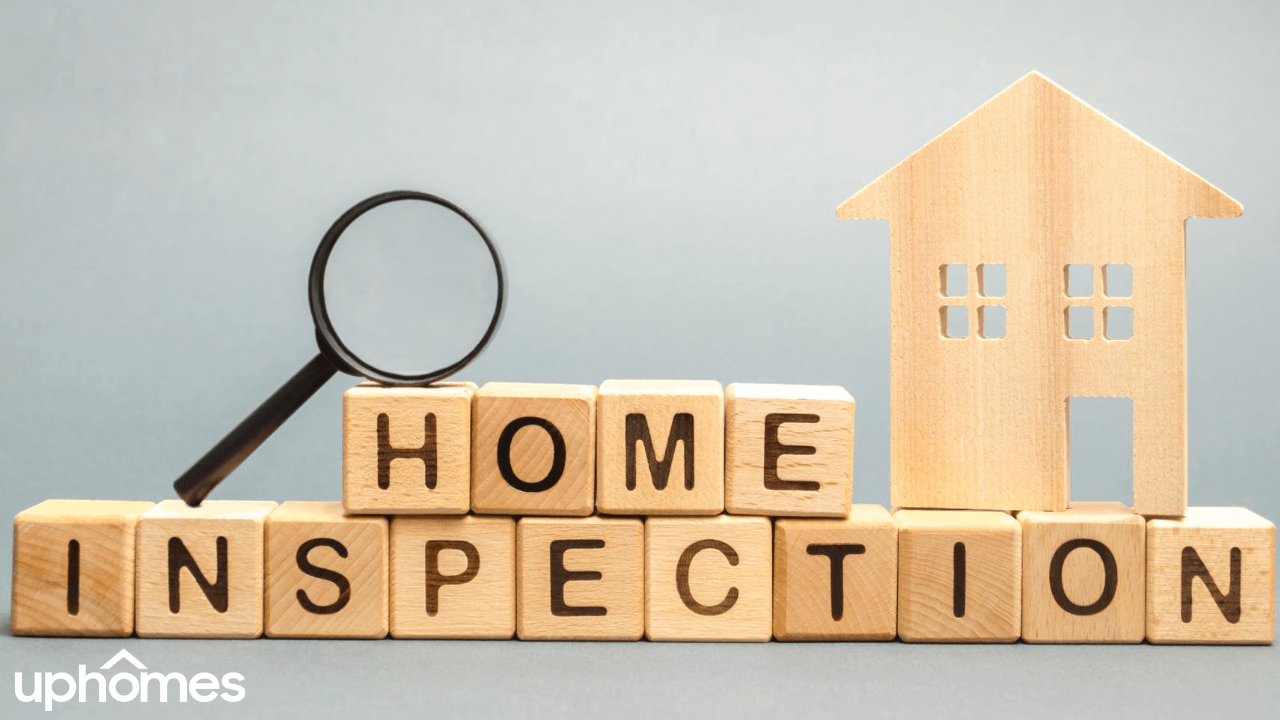 How Long Will a Home Inspection Take?
Typical home inspections take between two and four hours, depending on the size of the home, all the systems it has, and whether you've asked for any additional inspections to be performed at the same time. It also depends on the type of property and we will always recommend a home inspection whether you're buying a single-family home or a condo, they are worth the peace of mind in our opinion! There are optional services that can be added to the standard inspection when it's ordered, so you can have additional peace of mind. These aren't often needed, but they can be very important for certain types of homes or areas of the country where a particular type of problem is highly common.
If you need to leave during the home inspection, or you can't be there for it, the inspector can still examine the home. Some people buy homes when they're out of state, for example, and they might not be at the inspection. You can have someone else there to represent you, or you can simply let the inspector send you their report. It's good to be on-site during a home inspection to ask questions and get additional information, but it's not required if it's not something that's feasible or that easily works for you.
It's also important to consider what time of day and time of year the home inspection is taking place. If it's the middle of winter it could be more difficult to inspect certain systems, or it may cost extra to have specific systems activated or turned on in order for them to be inspected. That could affect the price of the overall inspection or could mean that you'll need to work with others, such as the power or water company, and potentially pay an additional fee for having services turned on for inspection and then back off.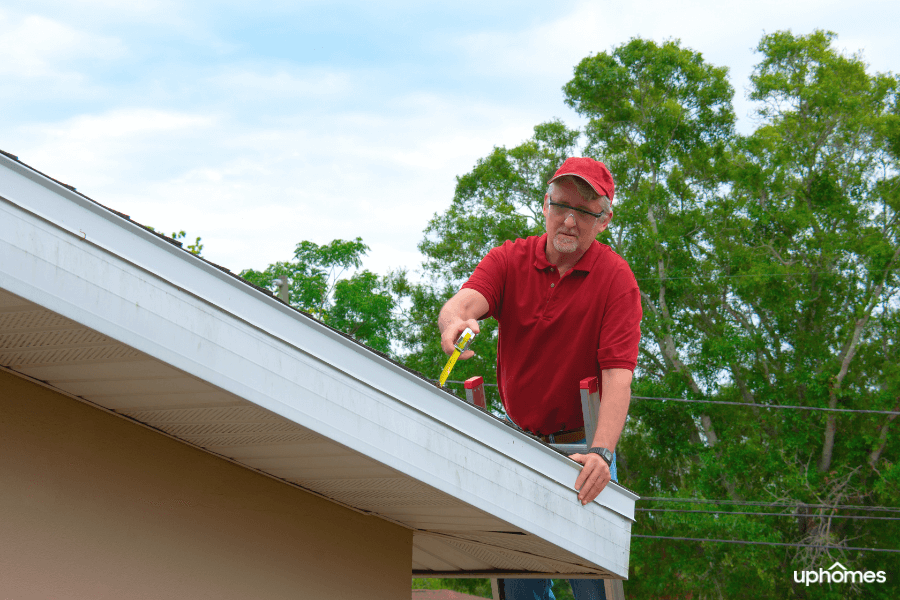 What's Included in a Home Inspection?
A home inspection includes all the major systems of the home, as well as other potential issues and concerns. For example, the inspector will check for any signs that water is getting into the home and causing mold or doing other damage. They'll also check the roof and report on its condition, and they'll take a look at the electrical system, too. Generally, you can expect a home inspection to address the heating and air conditioning systems (HVAC), the plumbing, roof, foundation, and electrical systems, and the attic space, including the insulation.
Inspectors also look at the floors, walls, doors, windows, and ceilings, along with any basement or crawlspace, and the structural components of the home. Many inspectors will provide information down to small details like burned-out light bulbs and loose or dripping faucets. Many home inspection issues are very minor and easily fixable, but that's not true of all of them. In some cases, the problems with a home can be so significant that they stop a person from purchasing that home. The risk may be too great, or the bank may refuse to lend money to the home because it has too many issues that need repairing. This gives you an opportunity to negotiate repairs with the seller -- this is one of the ways a Real Estate Agent can earn their commission.
The level of detail in an inspection will depend on the home inspector, to some extent, but there are codes, rules, and regulations that they all have to follow. Finding a certified and licensed inspector is vital and valuable, in order to make sure you're getting the proper level of help and support you need for your home purchase. Whether you're buying a brand new home or one that's decades old, you still want a safe and secure home you can trust, rely on, and feel good about. Your home inspector is there to make sure you get that or are warned about problems that could cost you money in-home repairs in the future.
What About Optional Services?
There are some optional services you can add to your home inspection. These can include examining and testing for radon, termites, and asbestos, as well as checking out any well or septic system. Standard home inspections don't include these services, but that doesn't mean they aren't important for some homes. There are areas of the country where termites are much more of a problem, for example, or where radon is a typical threat. Testing for these types of concerns can give you peace of mind.
If you add these services to the home inspection when you order it, they typically won't cost you much more than the original inspection. They're also well worth the price because you'll know that the home is solid and safe. If there are problems, you can decide what to do next and whether you want to proceed with the purchase or whether you'd be better off choosing another home instead. There may be other good options, and they may have fewer issues than the home you're looking at.
For homes that have wells and/or septic systems, having these systems inspected is vital. That's especially true with homes that have wells because they can be very unhealthy if the water quality in them is bad. They can contain bacteria that can make you very sick, and may put you at risk of diseases and problems. They can also dry up and leave you without any water source to your home, so determining the likelihood of these kinds of risks is an important part of deciding whether that home is going to be the right one for your needs.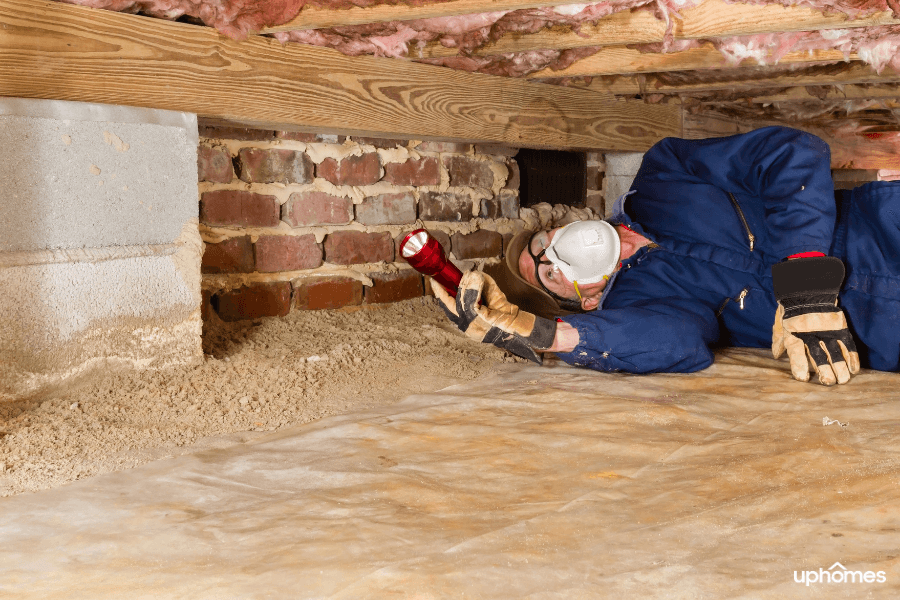 Choosing the Right Home Inspector
One of the best things you can do when having a home inspected is to choose the right inspector. They aren't all the same, and some of them have much more experience than others. Some are also more dedicated to their jobs, and more focused on the ways they can get information, so they can help people live better lives. In short, some home inspectors are simply better at what they do. While you don't have to use the one your real estate agent recommends, that can be a good place to start.
You can also ask friends and family members who they used, and check out online reviews of inspectors in your area. Word of mouth is good advertising, and a great way to find an inspector you can trust and rely on. Home inspectors are human and can make mistakes, but you want to find one who's not going to be careless and who's going to focus on giving you the most information possible when it comes to the home you're considering.
Often, a home inspector's opinion is going to make or break whether you buy a particular house or start looking for a different one. Because of that, you want to be sure you can trust their opinion and rely on the information they give you. Homes are big, important purchase. You need someone who's taking it seriously, and who understands that what they say could affect whether you buy the home or keep looking. An honest home inspector who's careful with the work they do and the information they provide matters.
Few things are more important than a home inspection when buying real estate!

Find your new home
Search real estate and homes for sale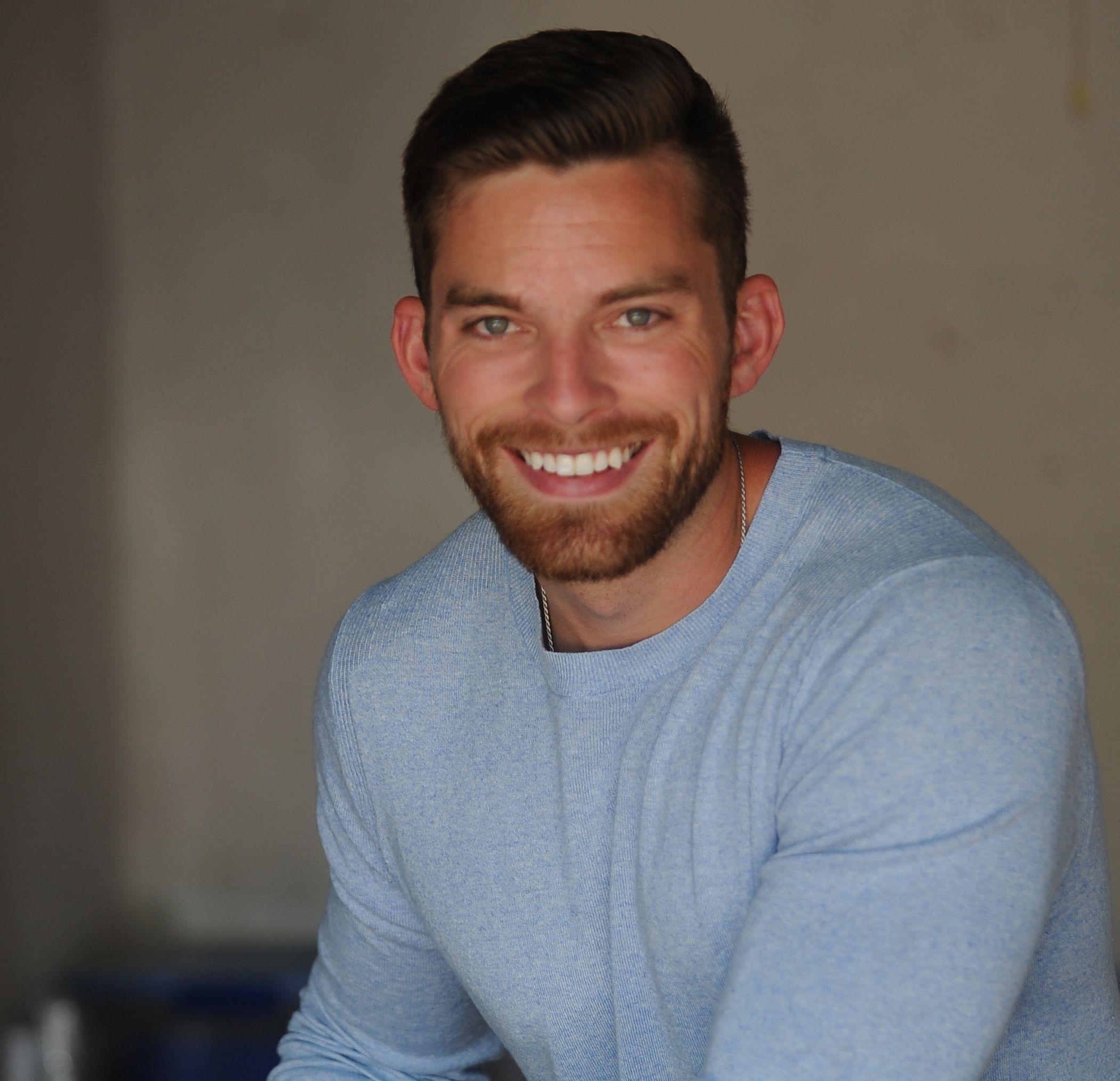 Ryan Fitzgerald
Hi there! My name is Ryan Fitzgerald, and I am a REALTOR®. My goal is to help you learn more about real estate through our Real Estate Blog! Hopefully, you enjoyed the above blog post and it found a way to provide help or value to you. When you're ready to buy or sell a home of your own let us know here. Please feel free to join the conversation by dropping us a comment below.