10 Best Paint Colors to Sell Your House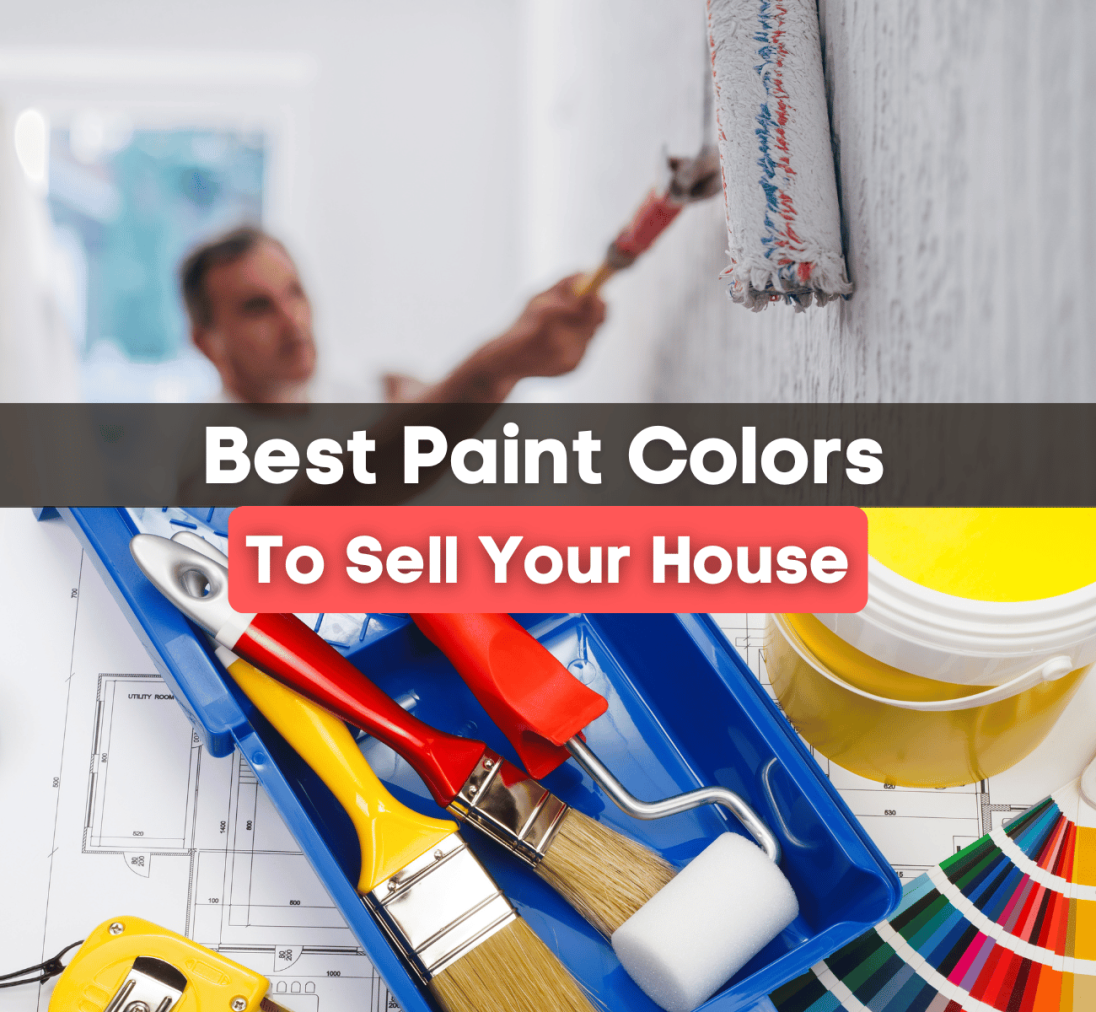 10 Best Paint Colors to Sell Your House 
Looking for the right color to paint your house as you prepare to list your home on the market? We have compiled the top ten paint colors to make things easy!
For many homeowners, much of their decor and preferences have been based on their style. But everything changes once you decide it's time to list your home to sell. You will only want to have your home on the market if it's personalized. You will want to stick with a neutral color and simple design choices. This will help attract more buyers and allow buyers to visualize it as their own. 
Our agents at UpHomes will advise you to declutter, remove any extra furniture that could close in your space, and the most common and cost-effective project - apply fresh paint throughout!
Applying a fresh coat of neutral color will completely change the look of your home and will feel new, clean, and well-maintained. 
When buyers enter a property, we want them to feel welcome and not overwhelmed by a long list of "to-do's" after they move in. Many buyers would prefer to move into a home that doesn't need repainting. Let's beat them to the punch and do it for them!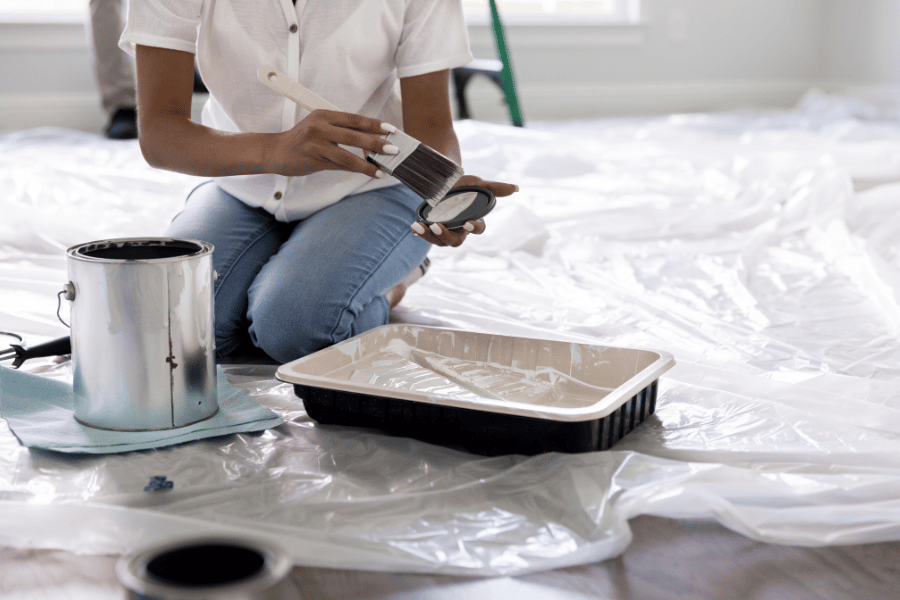 Buying a home can be overwhelming, and we want to make it as easy as possible for your home to sell for the most money without sitting on the market for longer than you wish.
Many homeowners will ask themselves which paint colors will be popular. What color will attract more buyers? What are some paint colors that will increase the value of your home? 
This article will answer all those questions and outline some of the top neutral paint colors to paint your home as you prepare your home for the market!
Here are the top 10 Paint Colors to Sell your house in 2023!
Benjamin Moore - Simply White
White is a great option to help your home look bigger, brighter, clean, and tidy. There are very few shades of white paint that are pure white. There is usually some undertone, so you will need to be careful and choose your hue carefully.
The significant part about Simply White is you can paint this color on any wall of your home! Its versatility lends help in any area of the house! It would look good in bedrooms, living rooms, kitchens, or bathrooms.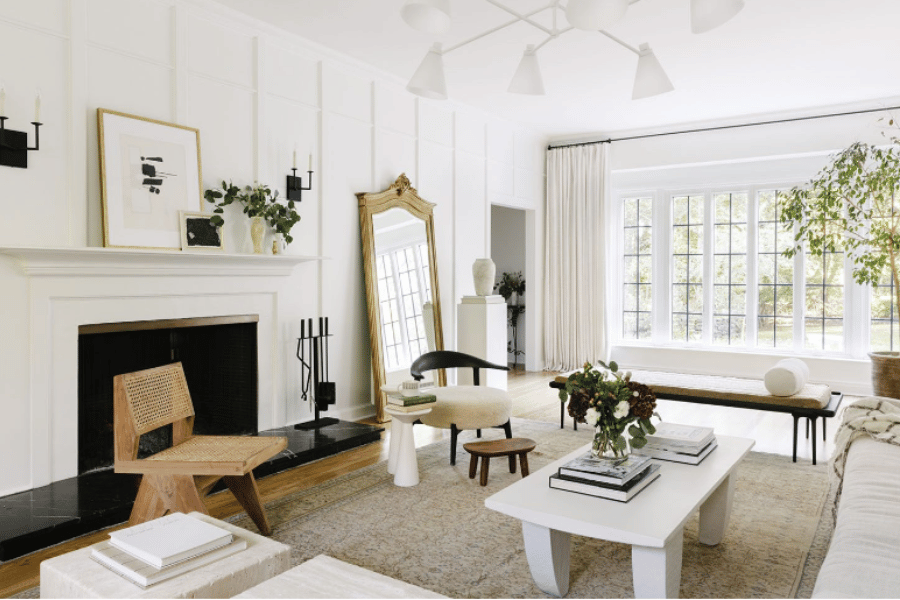 Benjamin Moore brand paint has always been strong in the paint market, and Simply White is a favorite amongst homeowners. This particular shade of white is not sterile white and does not come across as too warm, which can sometimes give the illusion of looking dirty. 
Benjamin Moore - Swiss Coffee
Swiss Coffee is just as it sounds! It's warm and inviting, making this a great color for your family or living room. You will want to have buyers walking through your home and visualizing their furniture and home decor in the space, and Swiss Coffee may be the right ticket for you!
This particular shade of white would look great against those deep hardwoods in your entryway or living room. It makes it pop while also not coming off as a sterile environment. We want buyers to feel at home in a clean and warm space, and Swiss Coffee is perfect for the job because it does just that!
Sure, you may find a buyer that loves blue as much as you do. But, painting an accent wall in your entryway blue will only attract some buyers browsing the web for homes. It will be a safe bet that most people don't want bold and deep colors. 
Behr - Snow Fall
Behr paint can be found at any Home Depot, and from many homeowners' perspectives, it is just as good, if not better, than many of the premium paints you can find at your local paint retailers. Snow Fall tends to be popular among the white colors for the same reasons as Swiss Coffee and Simply White. It is clean and bright and more appealing overall.
Be sure to speak with your sales associate to find out what finish would be best, depending on the room you are using it in. For instance, if you paint your bathroom, you will want to pick a satin, semi-gloss, or glossy finish with a mildew-resistant additive since bathrooms are always subject to moisture and water. 
Sherwin Williams - Agreeable Gray
Gray is a paint color that also needs to be selected very carefully. Many hues of gray have undertones that will show up looking somewhat purple or even green at times. Agreeable Gray tends to be a popular paint color because it is lighter and brighter than many of the grey paint you can find on the market, and it is also true to its primary color, gray. 
One of the worst lessons you can learn from painting an entire room of your house is that at certain times of the day, the color can change drastically in certain lights. During some points of the day, you will find that your walls appear very light (perhaps in the filtered morning sunlight), while your paint color tends to appear deep and darker after sundown next to the light of your favorite table lamp.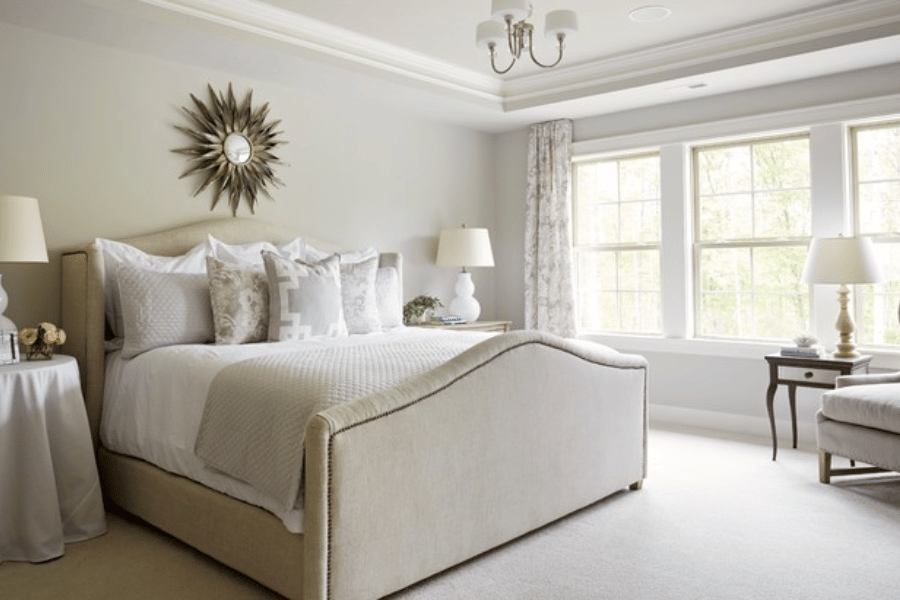 Benjamin Moore - Anonymous
Anonymous! Could there be a more fitting paint color when you're looking for someone to buy your house? You will want your home to look decorated but feel anonymous. This means no personal photos, abstract artwork, or anything that shares the story of who you are. 
You'll want to ensure that a guest in your home would feel comfortable in a space that is not too lived in. This Gray shade is moodier as it's deeper in color but would be great in a room that is meant to allure your senses - think an office or library, a place where you can quiet your thoughts and concentrate on that new book you wanted to read but, can't find that quiet spot to do it in.
In other words- remove the clutter, organize those closets and get to painting! It all starts here; if Gray is your color of choice, Benjamin Moore's Anonymous will not disappoint!
Sherwin Williams - Repose Gray
This is one of the best pale gray paints you can find! Repose Gray is a very adaptable shade of gray and will also be a good fit for any room. While you prepare to list your home on the market, this could be a paint color that you could paint in several rooms or even bathrooms. 
If you pair this paint against a white trim or crown molding, it will genuinely pop and still give that super clean and fresh feel. It will also accentuate your space and help make it appear to have better natural light. This will be an excellent alternative if you have a room that can appear darker but don't want to go the route of white. 
Sherwin Williams - Moonmist
Okay, so back to what I was saying about that blue accent wall, Moonmist is the perfect blue for a smaller space, such as in your powder room or primary bathroom. This is a blue that most people will find light, bright, and refreshing in so many ways. 
If done right and in the proper lighting, this could pair well with your all-white kitchen or bright and airy Primary Bedroom. Some even like this as an exterior paint color for their home, which Sherwin Williams offers.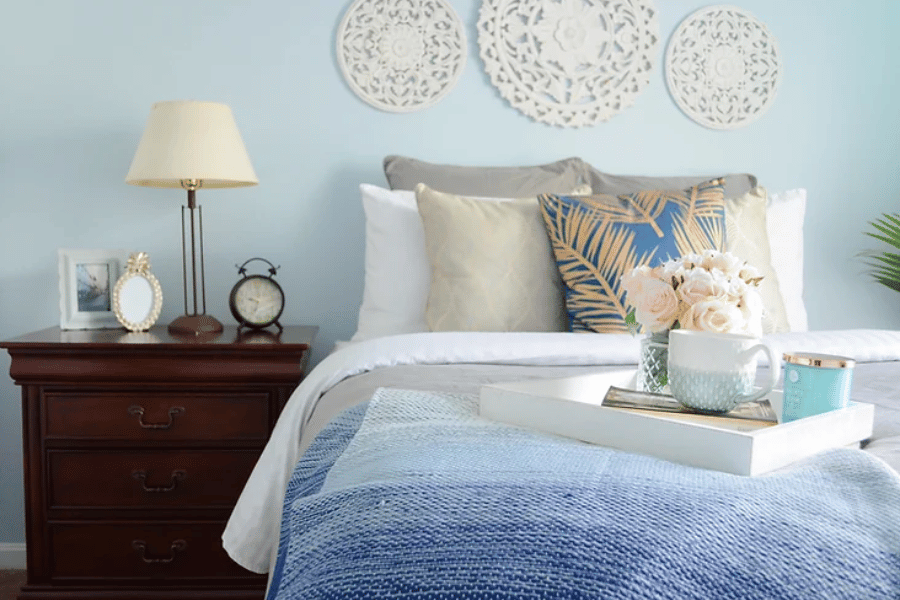 Farrow & Ball - Borrowed Light
This gorgeous shade of blue is a perfect blend of gray and powder blue. This will be sure to appeal to any first-time homebuyer. Similar to many of the paint colors we have suggested in this article, this would be an excellent option for any room that may appear light-deprived, reminding buyers of the beautiful blue skies on a beautiful sunny day. 
If you choose to go with Borrowed Light in a main room, remember you can use color on your walls, but keep your furniture and decor very neutral with lots of whites and natural woods and elements. 
Benjamin Moore - Limesicle
Don't be scared away by the name. You can easily paint this green in your kitchen or powder room and quickly fall in love with it. This hue has some gray undertones, which calm the green down quite a bit and can even have the illusion of beige at certain times of the day. It would make for a warm kitchen tone.
The kitchen is most often found to be the heart of the home. Even if your buyers aren't big into cooking at home, most homes are built around the kitchen so finding the right color to define this space is significant. 
If your powder room is lacking in personality, you can make this a speedy fix by splashing Benjamin Moore's Limesicle will do the trick. Accented with plush white towels, this powder room will immediately give you a sense of relaxation and retreat. 
Benjamin Moore - Silver Chain
This is a perfect match if you want to achieve an authentic gray Silver Chain may be your ideal match. Unlike some gray hues in this article, this would be a better fit for a smaller space in your home. Even if it's deeper, gray is a color that will always be neutral, so you can't go wrong!
We recommend accenting with lighter and brighter colors, such as white when going the route of a deeper color. If you feel an all-white kitchen is just a little too white, this would also be a great color choice to break it up! Whichever you decide, we know this shade of gray will be sure to please!
One more thing we want to address when it comes to painting:
Many homeowners may only have to repaint some of the exteriors of their homes, but if your home looks like it needs a fresh coat of paint, we have you covered there too! Choosing the right interior paint colors will ultimately get you more offers and money, but the same applies to the exterior!
It is simple; keep it clean and versatile. The most popular style trends for exterior paint colors have been and will probably continue to be neutrals! Here are some of our favorites that will help increase your home's curb appeal:
Benjamin Moore - November Rain
Benjamin Moore - Grant Beige
Benjamin Moore - Fieldstone
Sherwin Williams - Agreeable Gray
Sherwin Williams - Dover White
Benjamin Moore - Westcott Navy
Behr - Muted Sage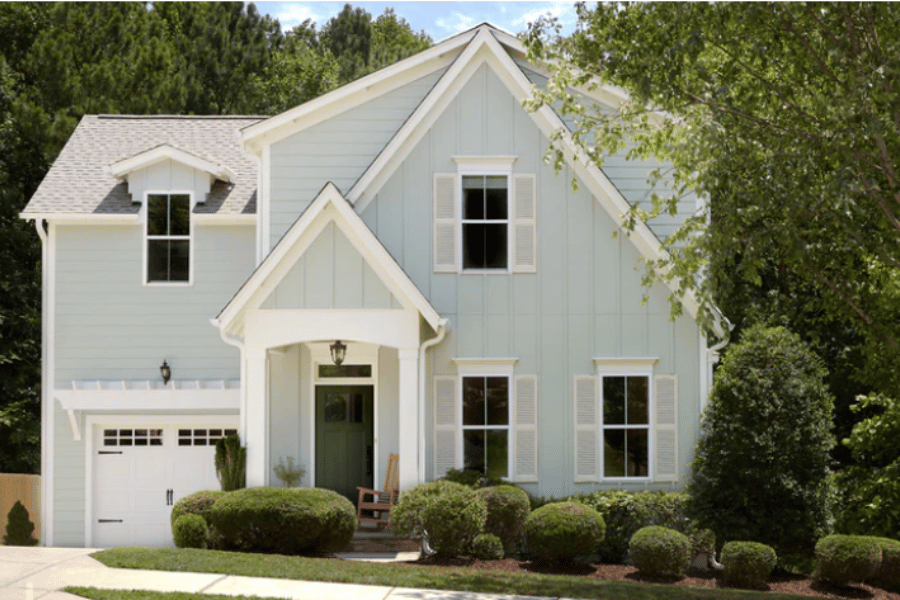 Another thing to remember when repainting your home is to recognize the trim work! It seems like something you could skip over if your interior trim looks in good shape, but if you see that your walls have been freshly painted. If you ignore giving that trim work a fresh coat, too, it will look dirty, ultimately defeating the purpose of what you're trying to accomplish here.
Top Paint Colors - Final Thoughts
In conclusion, the possibilities are endless, and you don't have to be left feeling like you can't have choices, but we hope this article will help guide you as you prepare to list your home to sell or rent. These simple tools and tricks may make all the difference in an ever-changing housing market. 
It can sometimes be overwhelming when you think about selling your home, and homeowners often struggle with where to start. This article helps point you in the right direction regarding making your home feel more appealing. Feel free to share this article with friends who can't decide which colors to use to repaint their homes!
If you or someone you know is looking for help selling their current home or buying their new one, please contact us at UpHomes. We would love to help serve you with your housing needs, and we are here to help answer any questions you might have!

Find your new home
Search real estate and homes for sale