10 Best Neighborhoods in Cary, NC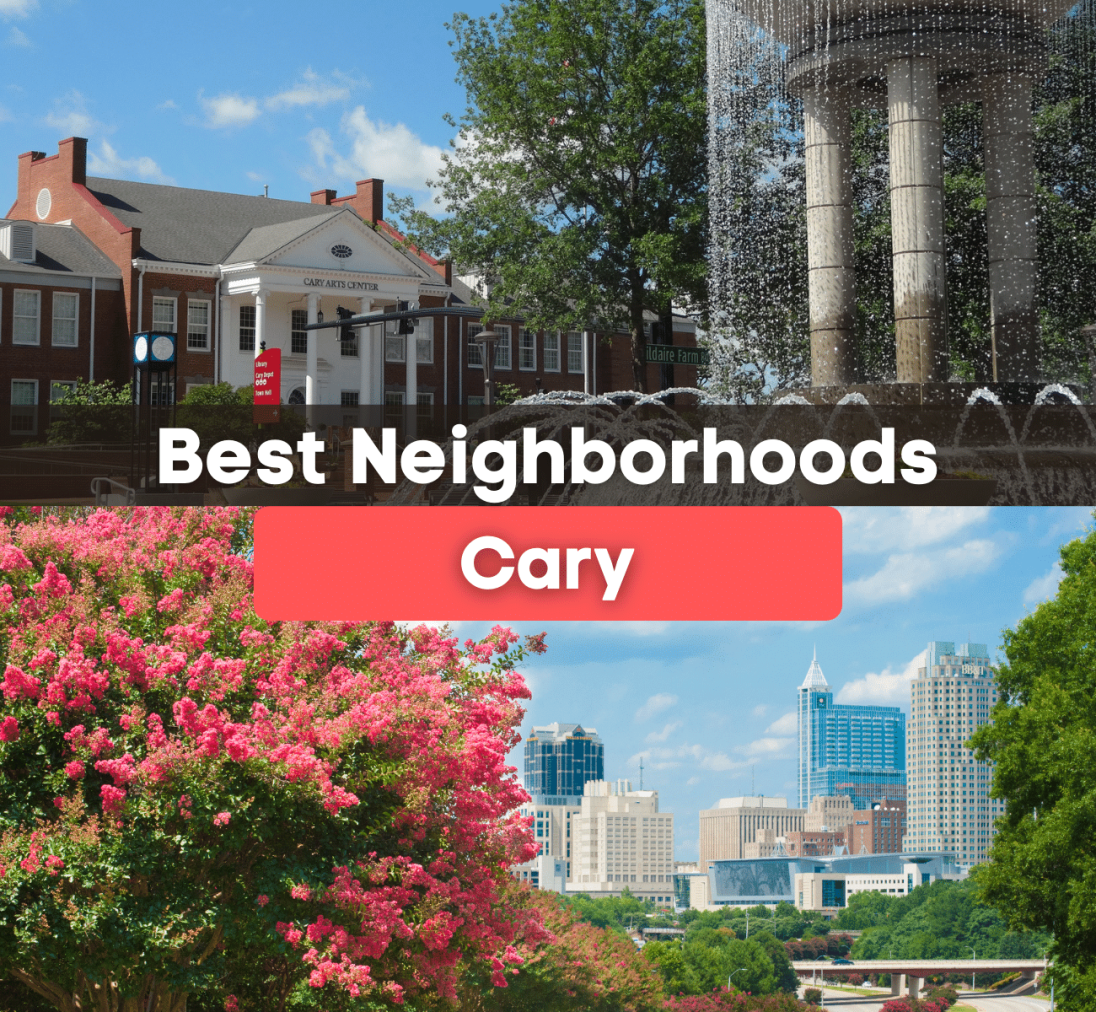 Best Places to Live in Cary, NC
What are the best places to live in Cary? Here are some of Cary's best neighborhoods!
Named one of the safest places to live in the country, Cary, North Carolina is a nice place to live in Wake County that is great for all walks of life whether you are a single professional, are looking to start a family, or are recently retired.
With its long list of awards and accolades that have been obtained throughout the years, there is no doubt that Cary is a fantastic community to call home thanks to its friendly people, an abundance of job opportunities, affordable housing, exceptional educational opportunities, top amenities, and location as part of the Raleigh Metropolitan Statistical Area. You can check out homes for sale in Cary on our website and one of our top local Realtors can help assist you!
So if you are one of the many that are considering moving to Cary and are wondering where the best place to live is then you have certainly come to the right place since our team has put together this list of the best neighborhoods in Cary to help you along with your home search.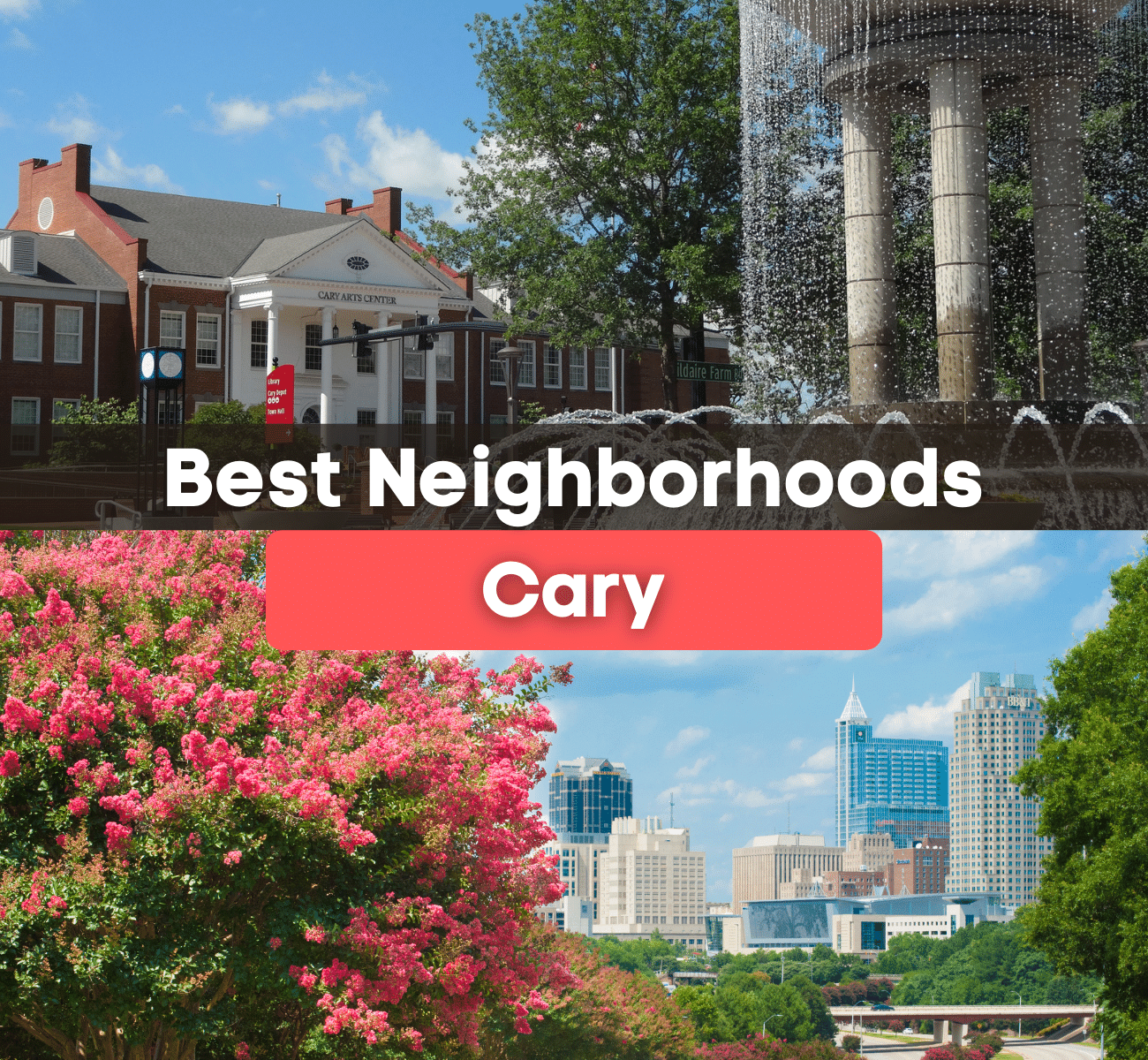 Since there are so many different home types and neighborhoods available that range in price and lot sizes, it is important to ask yourself what you would like in a home first before deciding on a neighborhood.
From mature neighborhoods that are surrounded by trees to new construction single-family homes in Cary that are found near some of the top businesses and sought-after amenities that the area has to offer, there is no right or wrong choice when searching for homes for sale in Cary.
Jump ahead to the best places to live in Cary, NC:
Read on to learn more about the 10 Best Places to Live in Cary!
Cary Park
Seven acres in size and located in the heart of Downtown Cary lies the beautiful neighborhood of Cary Park which is beloved for its many amenities including a 28-acre lake with sidewalks, walking trails, a dog park, swimming pool, playgrounds, and a clubhouse.
Sitting in one of the wealthiest zip codes in the state of North Carolina, Cary Park has been 19 years in the making and is considered to be a top community in Cary that is made up of mostly families, young couples, and single individuals that are choosing to live single-family homes, apartments, townhomes, and condos.
With its accessibility to local restaurants and shops as well as its large amount of weekly and monthly programming and events which range from performances and concerts to outdoor movies, book clubs, and fitness classes, there is no better place to get involved with the community than to live in Cary Park.
Local Favorites:
Order American favorites and enjoy a great selection of beers and liquor at Crosstown Pub and Grill
Check out Cotton House Craft Brewers which is an artisan brewery and taphouse
Discover your new favorite book at the Cary Regional Library
Lochmere
Often described as a tranquil and natural retreat, the neighborhood of Lochmere is a nice place to live in Cary that is conveniently located within minutes of top-rated parks, attractions, shopping centers, and restaurants.
Surrounded by breathtaking views, lush forest, and a gorgeous lake, Lochmere is a luxurious community that is known for its southern-charm and spacious homes that are located close to the best of what Cary and Raleigh have to offer.
Offering lakefront and golf course views, all homes in Lochmere provide modern features including lofted ceilings, large lot sizes, screened porches, and gourmet kitchens that are equipped with stainless steel appliances and granite counters.
Home to wooded walking trails, tennis courts, and a swimming pool that provides swim lessons, aerobics classes, and swim team events, Lochmere is not just a neighborhood but rather a flourishing community.
Also, by hosting multiple community events and neighborhood celebrations throughout the year, there are always plenty of ways to meet new people.
Local Favorites:
Grab a coffee and catch up on work at Java Jive
Enjoy the fresh air and walk around the trails at Hemlock Bluffs Nature Preserve
Shop for the latest trends and quirky gifts at Swagger Boutique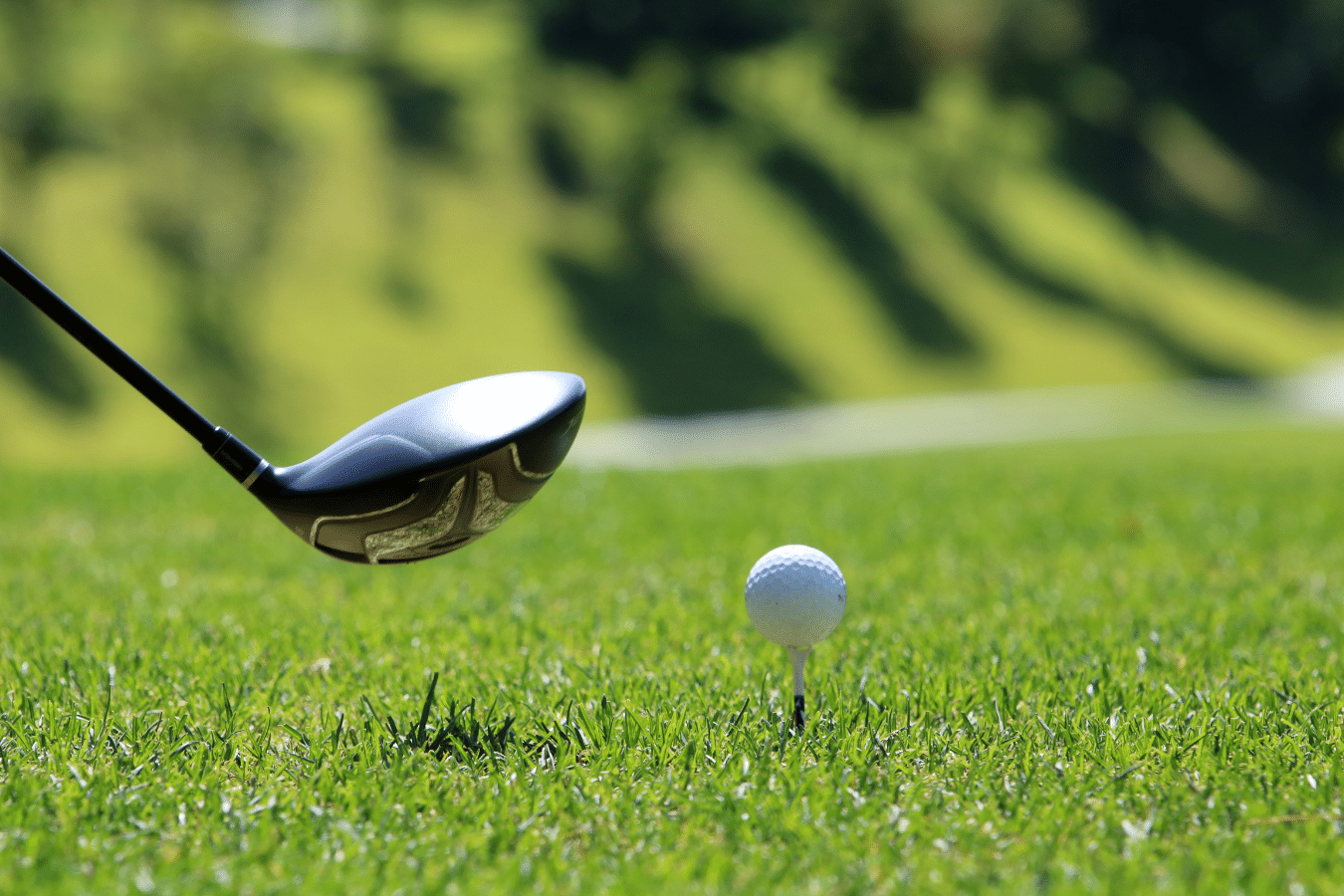 Amberly
If you are trying to figure out where you want to live when you are moving to the Triangle area, then the master-planned community of Amberly is the place to look since it is not only affordable but found in a great location.
As one of the fastest-growing communities in the state, the neighborhood of Amberly is home to over 5,000 residential units and consists of over 1,100 acres of planned development.
Featuring multiple greenways and walking trails as well as a Town Center that has up to 75 acres available of office and retail space, Amberly was designed to be a place where people can connect, work, and spend quality time with family and friends.
Local Favorites:
Enjoy hometown brews and fresh food at Amberly Local
Check out Pure Juicery and Vegan Food Bar which is the only fully vegan juicery and eatery in the Raleigh area
Take advantage of the Amberly Wellness Park which is a prized neighborhood amenity
MacGregor Downs
MacGregor Downs is a popular neighborhood and country club in Cary that is found on the private shores of Lake MacGregor.
Combining lifestyle with luxury, MacGregor Downs was first established as a community in 1967 and has since turned into an elegant and thriving neighborhood that features a variety of amenities that the whole family will enjoy.
With a strong Scottish heritage, this wonderful golf club community has a wide range of homes for sale from affordable single-family homes to large million-dollar mansions that are great for raising a family or living a quiet retired life.
Located only minutes from downtown Raleigh and offering its residents access to its championship course, tennis facilities, swimming pool, and private dining rooms, residents will never be bored when living in MacGregor Downs.
Local Favorites:
Grab a freshly made juice or smoothie at Juice Vibes
Dine on authentic Lebanese and Mediterranean food at Sassool
Get your frozen custard fix at Goodberrys where you can choose from a large selection of mix-ins
Copperleaf
Described as a lavish subdivision in Cary, the neighborhood of Copperleaf has something to offer all residents no matter their background or lifestyle which is part of what makes it so popular.
Situated in West Cary near well-maintained greenways and beautiful wooded areas, Copperleaf is a custom-built home community that provides its residents with the luxury of large lot sizes and traditional architectural features.
Plus, home to some of the best amenities in the area including multiple playgrounds, walking trails, neighborhood ponds, a pavilion, and a pool that is over 5,000 square feet in size, it is no wonder that so many families are deciding to call Copperleaf home.
With a total of 141 executive-style homes making up this neighborhood, prepare to find ½ to ¾ of acre home sites and properties selling anywhere between $700,000 to just over a million dollars.
Local Favorites:
Attend the annual fall festival for pumpkin picking and haunted attractions at Phillips Farm
Enjoy great pasta and fantastic service at Ricci's Trattoria
Grab a homemade pastry or coffee at La Farm Bakery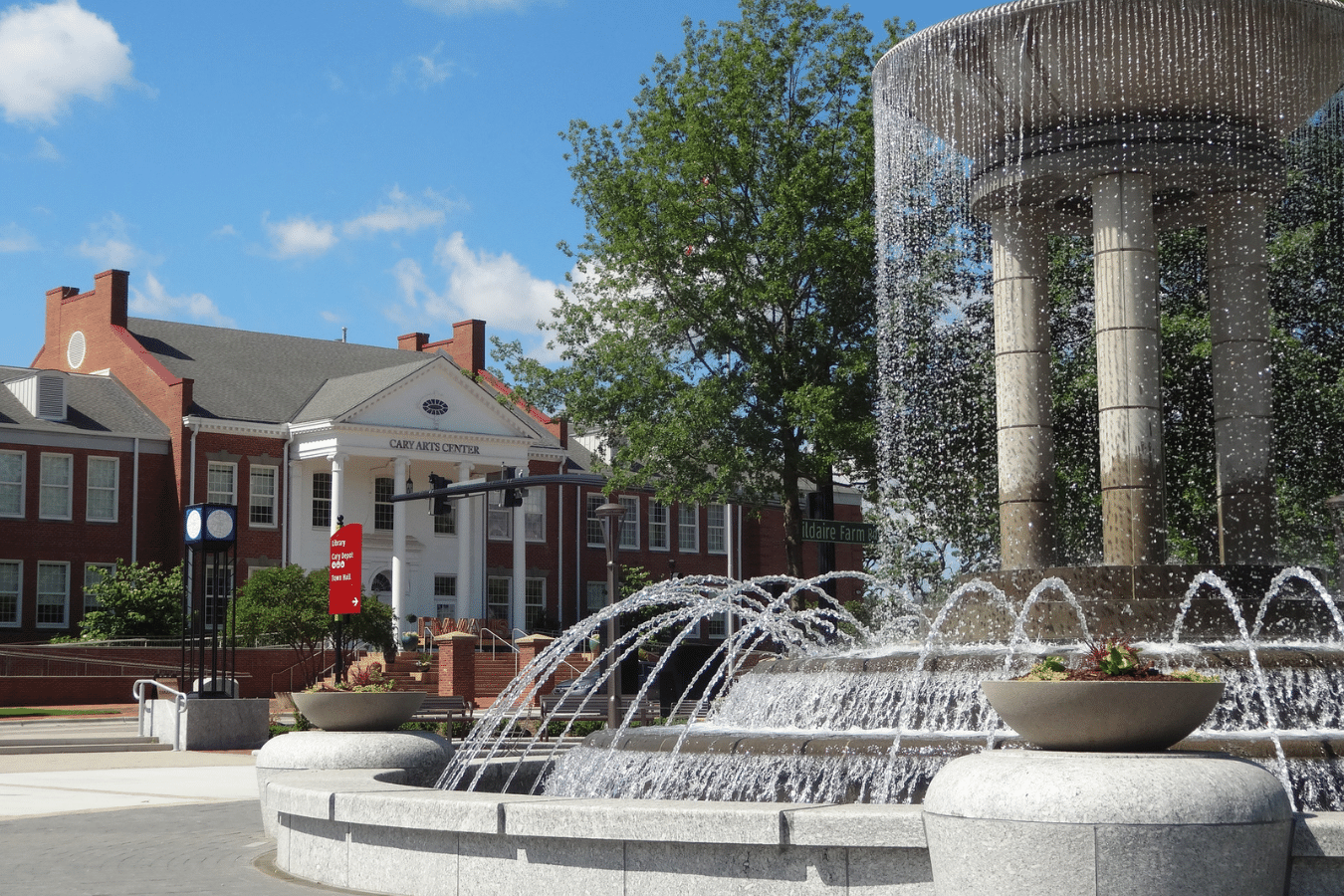 Preston
Preston is the epitome of luxury and affluence that is located in the heart of the Triangle area since it is situated in Cary and is found close to the town of Morrisville in Wake County.
Tucked away along private, shaded streets, Preston is a beautiful and scenic golf community that offers prime access to top amenities and entertainment.
Originally founded in 1993 by the SAS Institute which is an American multinational developer of analytics software, Preston started as a neighborhood that would house employees and has since turned into a prestigious place to live.
Now recognized as one of the most lavish and superior private golf courses in the nation, the Prestonwood County Club provides its members and guests with up to three eighteen-hole golf courses as well as a pro shop, new tennis courts, and new fitness and swim center.
Found only minutes away from some of the most sought-after employers in Research Triangle Park, residents can take advantage of the many family-friendly parks, local retailers, and delicious dining options that Cary has to offer.
With multiple architectural styles and a wide range of property sizes that all range in price, it is no secret that Preston has made a name for itself as one of the best neighborhoods in Cary.
Local Favorites:
Visit Crossroads Plaza for all of your shopping and dining needs
Order pizza and beer at Mellow Mushroom
Bring the whole family to Fred G. Bond Metro Park which happens to be the largest municipal park in Cary
Park Village
Made up of 605 homes that cover an approximate area of 200 acres, the neighborhood of Park Village in the town of Cary is truly a wonderful and charming place to call home since it is not only prized for its convenience to community amenities but also for its affordable and comfortable homes.
With homes that were built in the mid-1990s and an average lot size of approximately 0.15 acres, the Park Village has certainly grown throughout the years but has managed to maintain a tight-knit community and high quality of life.
Plus, as part of arguably the best school district in all of Wake County, families that move to Park Village with school-aged children will most likely be zoned to Davis Drive Elementary, Davis Drive Middle School, and Green Hope High School.
Local Favorites:
Walk along the White Oak Creek Greenway Trail
Get a gym membership at O2 Fitness
Shop at Vestique for some of the latest trends
The Park at West Lake
If you want to live in the tranquility of southern Cary, then look no further than the neighborhood of The Park at West Lake since it is perfectly situated near the neighboring towns of Apex and Holly Springs.
With manicured lawns, quiet streets, and larger homes that are all reasonably priced, The Park at West Lake is a beautiful master-planned community that is ideal for families and couples due to its proximity to top-rated public schools Middle Creek Elementary School, Middle Creek High School, West Lake Elementary School, and West Lake Middle School.
Local Favorites:
Play a round of golf at Devil's Ridge Golf Club
Dine on delicious Italian favorites at Cristo's Bistro
Order pizza at Johnny's Pizza Cary
Regency
Regency is found conveniently in east Cary and consists of the communities of Wyndfall, Barrington, Cambridge, Sherwood, Danbury, and Kensington.
Known for its stately and luxurious homes that are all located near popular businesses, upscale stores, auto malls, parks, outdoor activities, golf courses, and fine dining establishments, living in Regency is more than just a neighborhood – its a lifestyle.
Also found close to highly-rated medical facilities and the Raleigh Durham International Airport, it is no surprise that Regency is one of the top neighborhoods in the Cary area.
Local Favorites:
Attend an event, concert, or festival at Koka Booth Amphitheatre
Work out at Lifetime Fitness Cary
Explore the Waverly Place shopping center for premier shopping and dining
Stone Creek Village
Found at the intersection of Davis Drive and High House Road lies the affluent neighborhood of Stone Creek Village which provides its residents with a nice and tranquil escape from the hustle and bustle of daily life.
Since Stone Creek Village offers a great balance of work and play, there is no better place in Cary to do business while taking advantage of the abundance of shopping and dining options that are available.
Local Favorites:
Have an amazing salon experience at J&F Gemelli Salon - Stone Creek
Get your fix of wood-fired pizza and regional wines at Tazza Kitchen Stone Creek Village
Play a few games of tennis at the Cary Tennis Park
Explore the Best Neighborhoods in Cary, NC with UpHomes
Whether you are moving to Cary for work or simply want a change in scenery, Cary has no shortage of great neighborhoods that have a lot to offer its residents.
Once you figure out what your priorities are in a home, our team of Cary Real Estate Specialists will be able to narrow down the right neighborhoods in Cary for you that will best fit your lifestyle.
If you are looking for homes for sale in Cary, make sure to contact us here directly to get started on your home search or if you have any questions about neighborhoods in the area.
For more information about moving to Cary and the surrounding area, refer to our collection of area guides that are available on our website where you can find articles about moving to Raleigh and moving to Durham as well as the best neighborhoods in Raleigh and the best neighborhoods in Durham.

Find your new home
Search real estate and homes for sale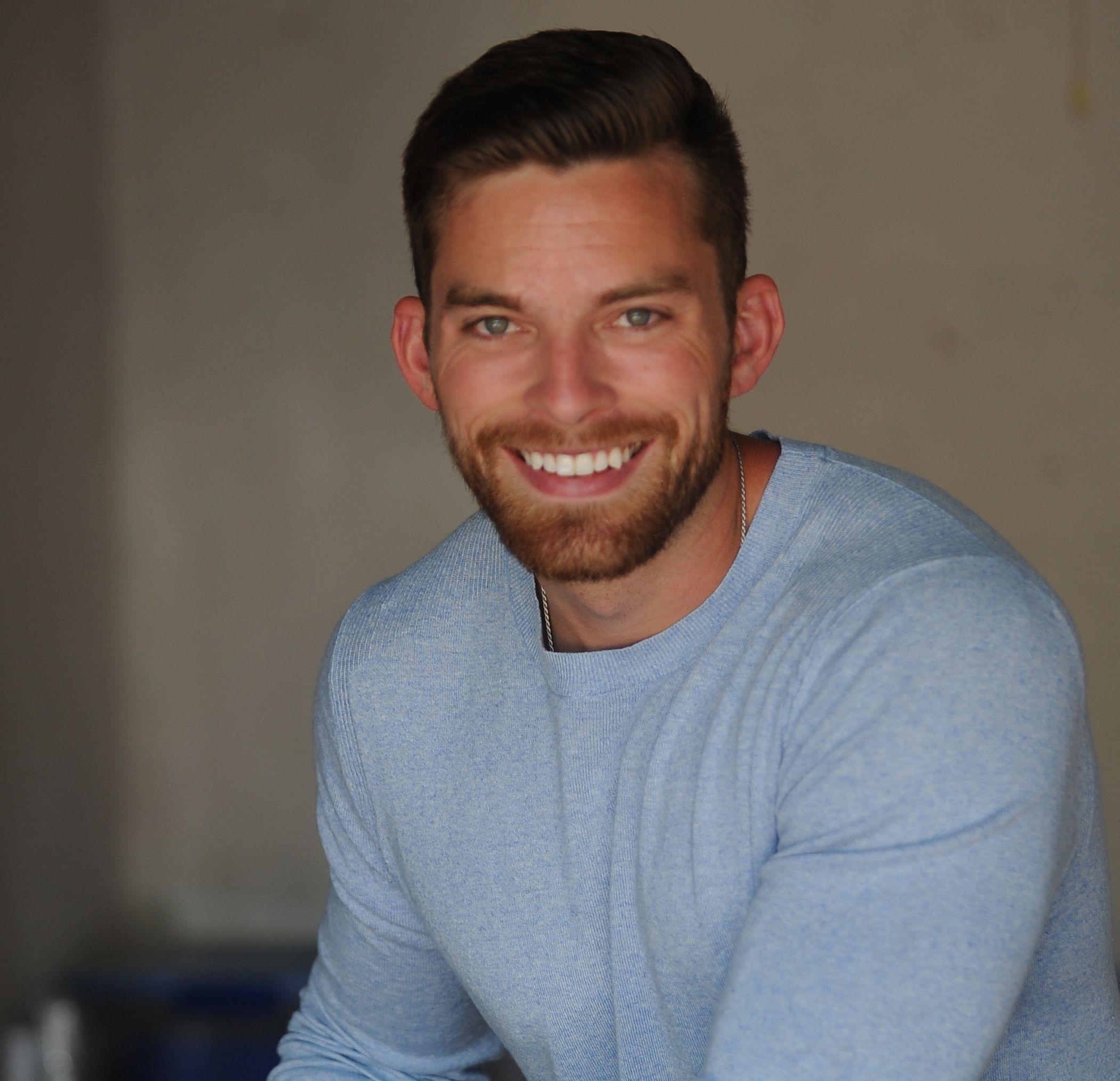 Ryan Fitzgerald
Hi there! My name is Ryan Fitzgerald, and I am a REALTOR®. My goal is to help you learn more about real estate through our Real Estate Blog! Hopefully, you enjoyed the above blog post and it found a way to provide help or value to you. When you're ready to buy or sell a home of your own let us know here. Please feel free to join the conversation by dropping us a comment below.