7 Best Neighborhoods in Austin, TX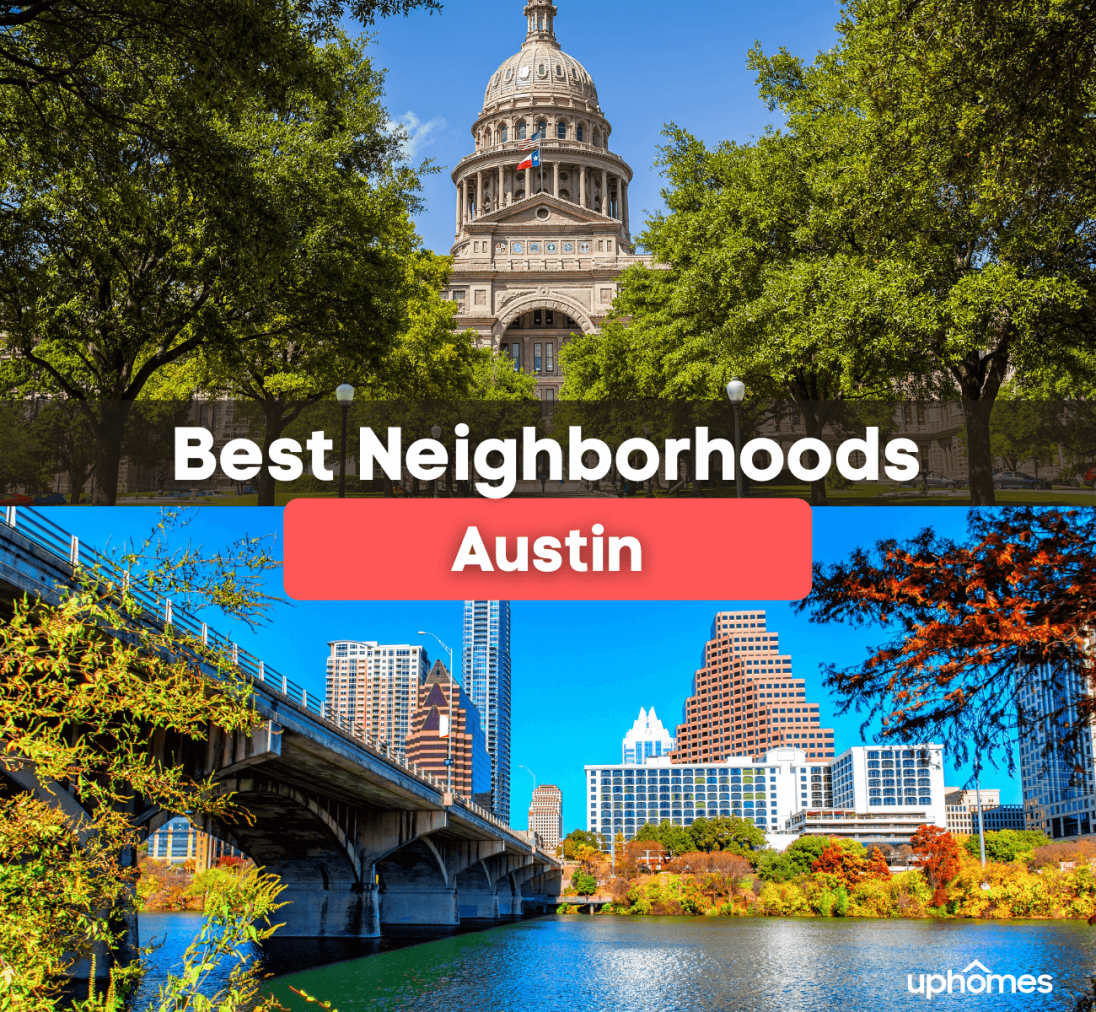 Best Places to Live in Austin, TX 
Are you looking for the best neighborhoods in Austin, TX? Here are the 7 best places to live in Austin!
Did you know that more than 100 people are deciding to move to Austin, Texas, daily? Searching for the right neighborhood to live in Austin is a great place to start.
Ranked as one of the best places to live in the United States and one of the best places to live in Texas, the beautiful city of Austin is making a name for itself. Often referred to as "Silicon Hills," Austin has a booming tech industry attracting many new companies and workers to the area like Silicon Valley does for California. It's part of the reason so many people are moving to Texas.
As one of the fastest-growing cities in the United States, Austin, TX, is known for its vibrant culture, lively music scene, and unique neighborhoods. Whether you're a first-time homebuyer or looking to upgrade your living situation, there's something for everyone in Austin's diverse real estate market. With a mix of trendy urban hotspots, family-friendly communities, and sprawling suburbs, it can be overwhelming to decide which neighborhood is right for you. In this article, we'll take a closer look at some of Austin's best areas for and what to expect in the city's real estate market.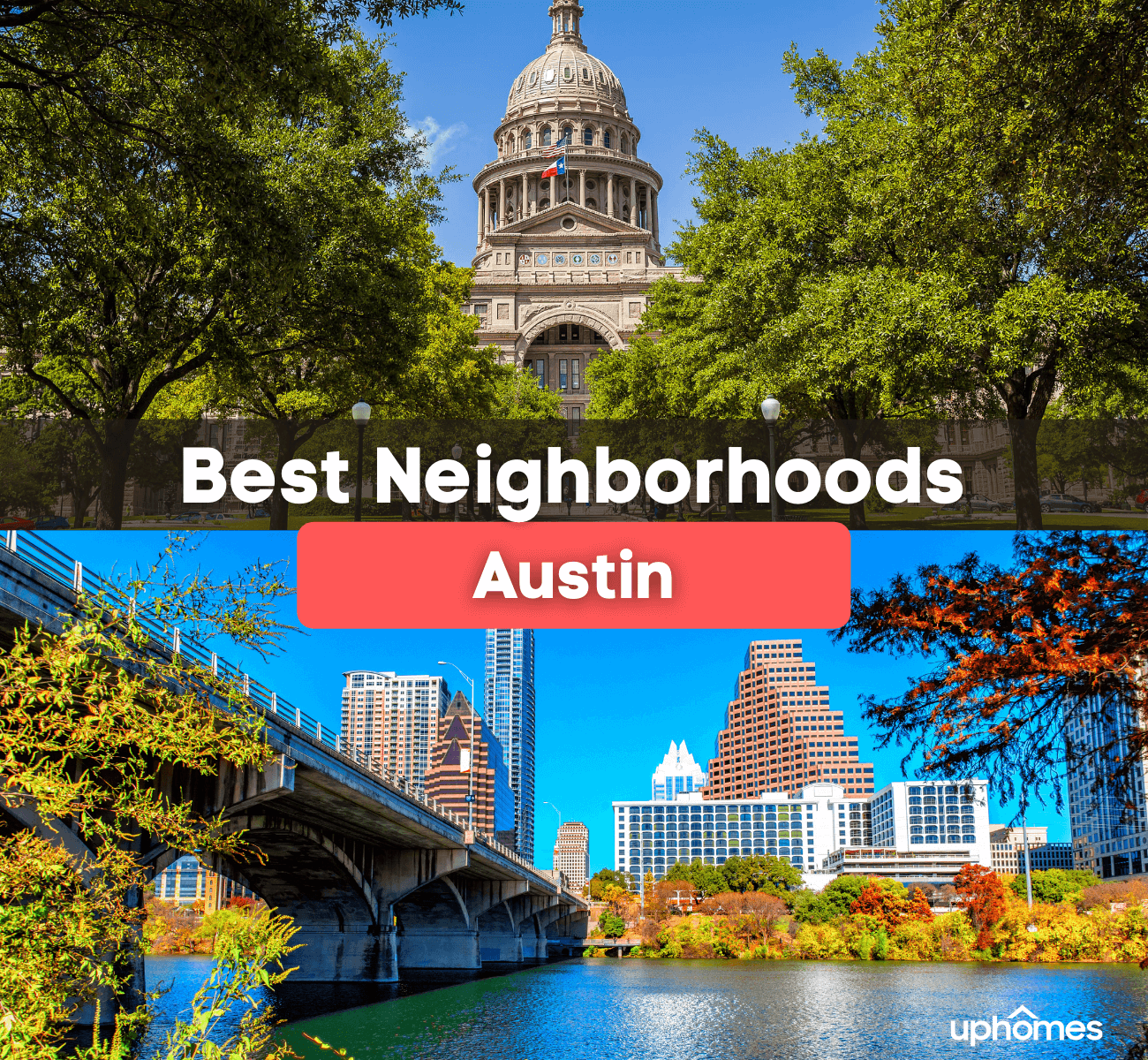 Known for its warm weather, successful job market, and affordable housing, Austin is a popular destination worth moving to. Rivaling life in the San Francisco Bay Area, if you are moving to Texas, then Austin is a top choice for young professionals, families, and retirees alike. If you decide to make the big move to Austin, you might wonder what the best place to live in the city is. Full of many great areas and safe neighborhoods, this neighborhood guide was created to help you find the perfect place to call home. Read more about the 7 Best Places to Live in Austin, Texas!
Downtown Austin
If you want to live in the city's heart, then Downtown Austin is the place to be. Known as the entertainment district, Downtown Austin is full of amazing restaurants, exciting nightlife, and high-end shopping. Often called the Live Music Capital of the World, walk around the popular Sixth Street to listen to local musicians and popular artists. Surrounded by the rich history, admire the 19th-century architecture while visiting the local museums and the Texas State Capital Building. Providing residents with an urban yet laid-back atmosphere has access to some of the most up-and-coming and successful companies and brands in Austin. With tons of new construction, decide to live in a luxury condominium or a cozy loft apartment. With so much to do and see, be happy to know that Downtown Austin is considered both a safe and a walkable place to live. 
Local Favorites: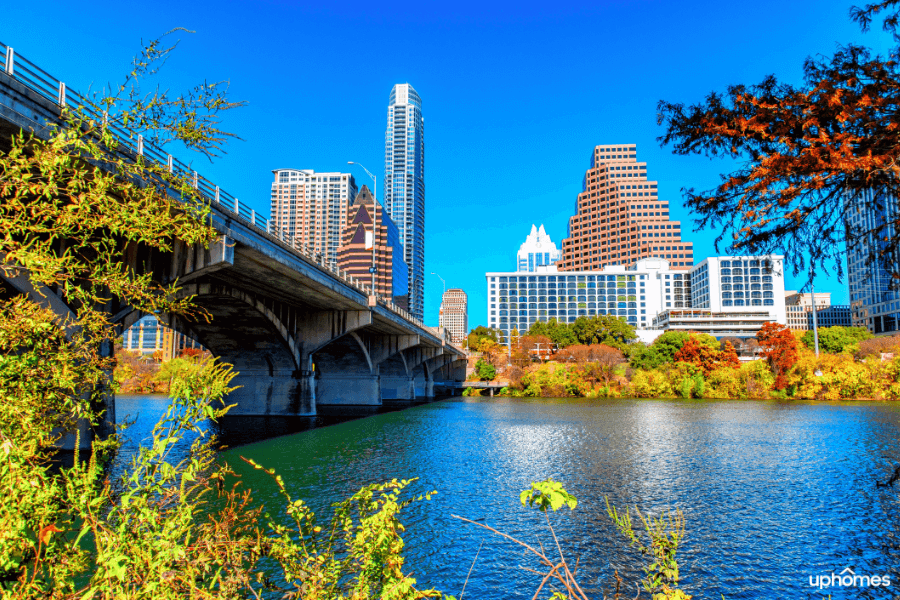 Tarrytown
The quiet residential neighborhood of Tarrytown is a great place to live in Austin, Texas. Considered one of the cities most prestigious areas, Tarrytown is only about a three-mile drive from Downtown Austin. Characterized by tree-lined streets, breathtaking lake views, and historical homes, the neighborhood of Tarrytown has become a desirable place for families and established professionals. With an abundance of houses dating back to the 1930s and the 1940s, discover a wide range of architectural styles blending character and modern charm. Choose a single-family home, apartment, condominium, or townhouse. Surrounded by art museums, coffee shops, bookstores, local eateries, nature preserves, and even a historic golf course, Tarrytown is a desirable destination in the 78703 zip code. Plus, if you are moving with children, the neighborhood is praised for its great schools and highly rated public school system.
Local Favorites:
Mueller
The master-planned community of Mueller is only 4 miles from Downtown Austin and was built with the needs of young families in mind. A good neighborhood, Mueller is sustainable and environmentally friendly with many places to shop, dine, and play. Built in 2007, this neighborhood has become one of Austin's most desirable neighborhoods due to its high safety rating and access to nearby amenities. Mueller was built to appeal to any lifestyle and composed of modern single-family homes and apartment complexes. Made up of 6,200 homes and 4.5 million square feet of office space, this community keeps growing as the area gets bigger. Featuring green spaces, a 30-acre park with a lake, walking trails, an outdoor amphitheater, office complexes, and film studios, Mueller is a vibrant neighborhood and a great place to enjoy life. In our opinion - Mueller is one of the best neighborhoods in Austin, Texas!
Local Favorites: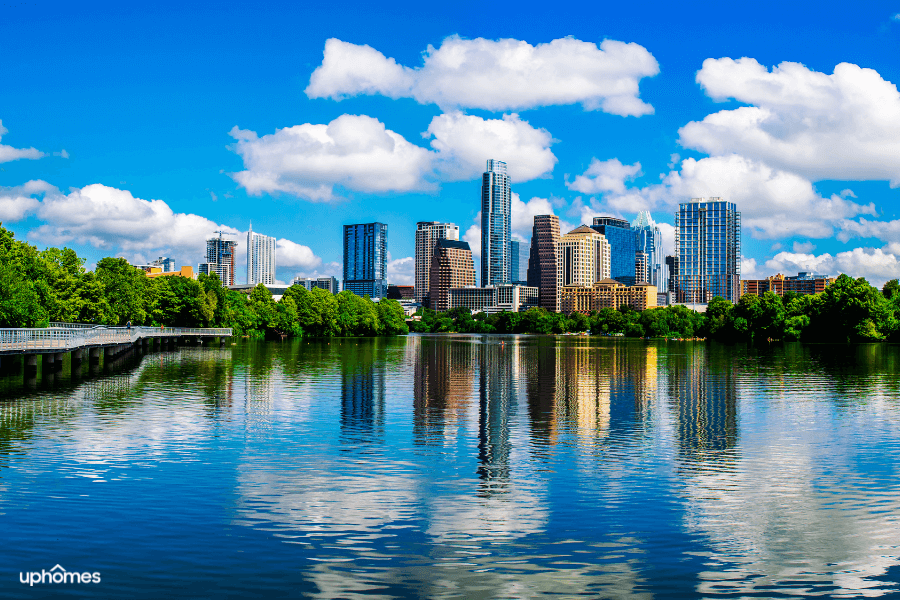 Barton Hills
Located right next to Lady Bird Lake, the neighborhood of Barton Hills is a favorite community and hang-out spot in Austin. Perfect for nature lovers, Barton Hills is full of outdoor recreation including green spaces, botanical gardens, swimming holes, walking trails, and parks. This sought-after community is a favorite neighborhood for all ages and is cherished for its quiet streets and laid-back atmosphere. Plus, as host to the annual Austin City Limits Music Festival, residents enjoy live music from both local and well-known musicians. So if you are looking for the perfect blend of city life and the great outdoors, then check out Barton Hills.
Local Favorites:
Allandale
A unique community close to Downtown Austin, the neighborhood of Allandale is a relaxing and tranquil place to call home. Known as a family-friendly and traditional neighborhood, Allandale is great for kids due to its quiet and suburban way of life. A great place to live, most residents own their own homes. Featuring multiple architectural styles most single-family homes are updated and showcase only the best of mid-century modern flair. Providing its residents with tree-lined streets, local parks, cute eateries, trendy shops, and fun bars. For all of the action in town head to Burnet Road, where all the popular entertainment can be found.
Local Favorites: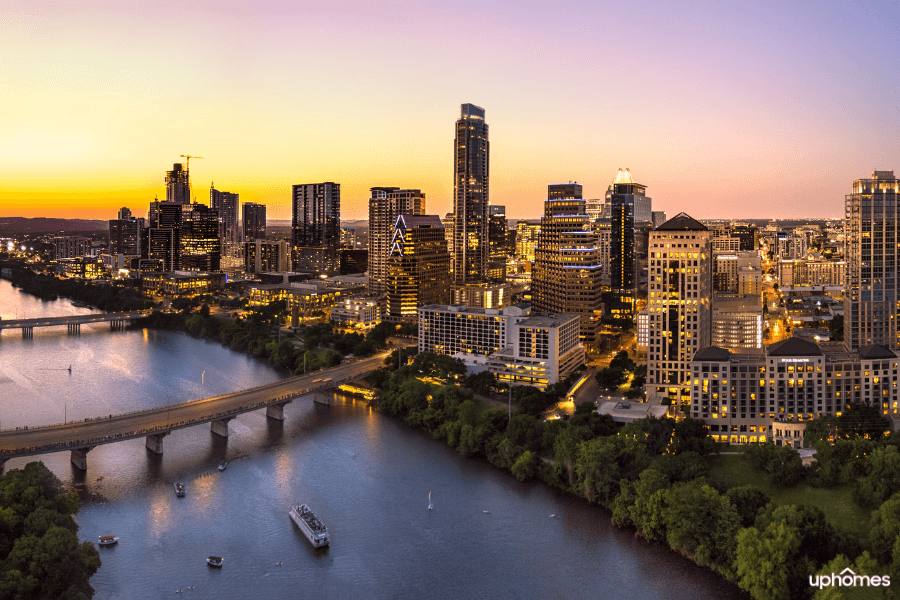 Cedar Park
With a population of almost 80,000 people, the neighborhood of Cedar Park is a prominent suburb in Austin that is about 16 miles from Downtown. Considered to be one of the best places to live in Austin, Cedar Park attracts many families and young professionals. Located near many of the city's largest companies and employers, many residents work at Dell, Apple, and other successful technology companies. While the real estate in this neighborhood may be on the more expensive side of the city, living in Cedar Park is safe and provides its residents with many things to do. Known for its entrepreneurial spirit, variety of dining options, luxurious shopping, and exciting nightlife, Cedar Park is a tight-knit community with abundant opportunities. If you are moving with children, be happy to know that the neighborhood has a highly rated school system with many award-winning schools.
Local Favorites: 
Westlake
Located in the Texas hilly countryside of West Austin, the neighborhood of Westlake is home to some of the city's most exclusive and luxurious real estate. Only a few minutes from Downtown Austin, Westlake is an affluent community with an average household income of around $250,000. This suburban area features modern and renovated home styles from the 1970s and the 1980s. Known as the place to be, living in Westlake means having access to outdoor recreation, popular amenities, and a top school district. With no crime in the area, it is no secret why Westlake remains a desirable place to live in Austin, Texas. 
Local Favorites: 
Best Neighborhoods in Austin, TX - The Bottom Line
Whether you are moving for a chance to work at a top technology company or simply for a change of scenery, Austin is a great place to live for all ages. Even with an affordable cost of living, billionaire Elon Musk might be your neighbor. Before buying a home in Austin, make sure to reach out to one of our knowledgeable and friendly Realty Specialists to aid and guide you through the home buying process. Once you have decided on your budget and property type, our team will assist you every step of the way. Contact us today to find your dream home and neighborhood in Austin, Texas!
Additionally, check out all the great cities and homes for sale in Texas!
#blog-moving-texas-cta#

Find your new home
Search real estate and homes for sale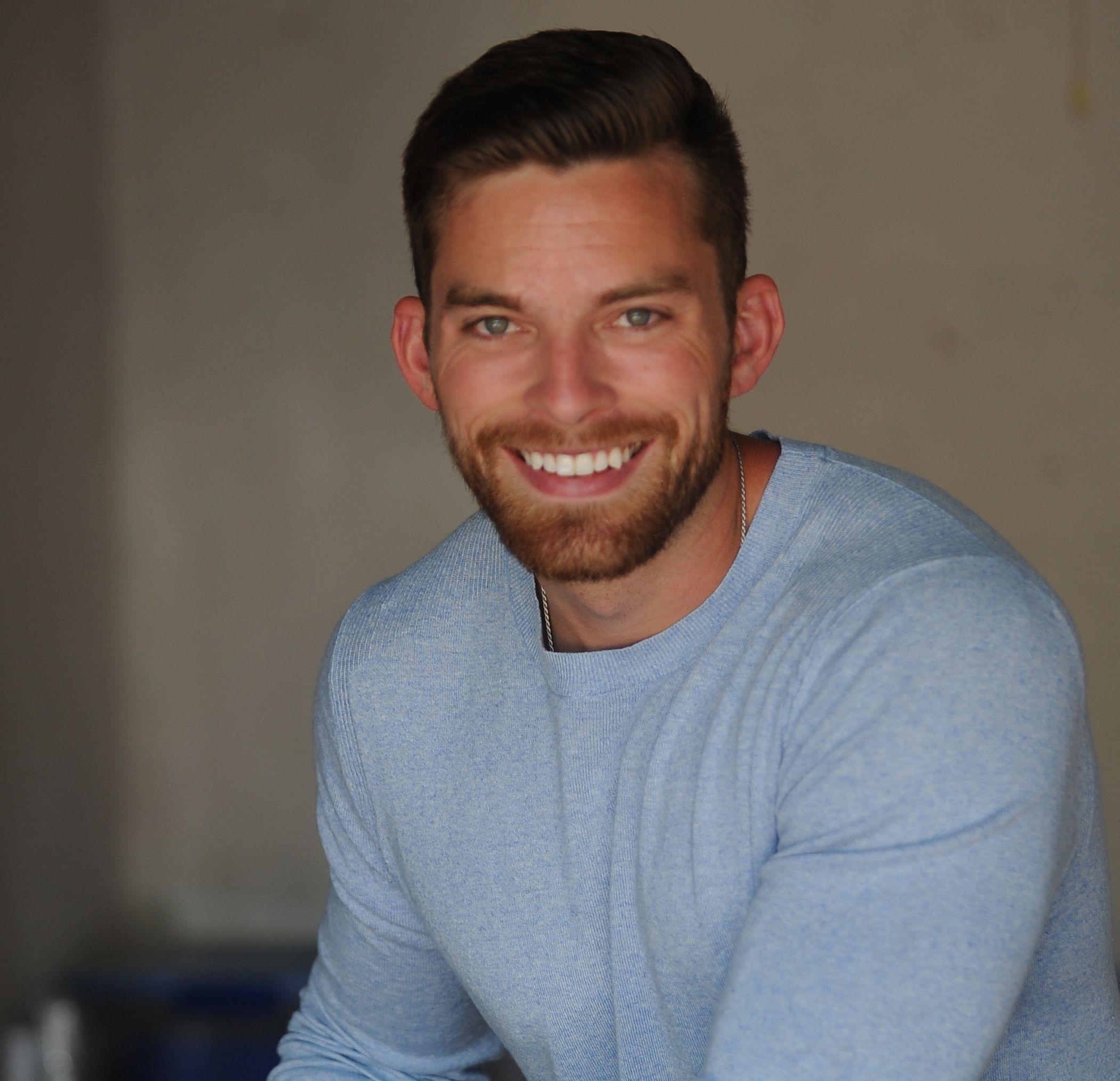 Ryan Fitzgerald
Hi there! My name is Ryan Fitzgerald, and I am a REALTOR®. My goal is to help you learn more about real estate through our Real Estate Blog! Hopefully, you enjoyed the above blog post and it found a way to provide help or value to you. When you're ready to buy or sell a home of your own let us know here. Please feel free to join the conversation by dropping us a comment below.