7 Best Neighborhoods in Albany, NY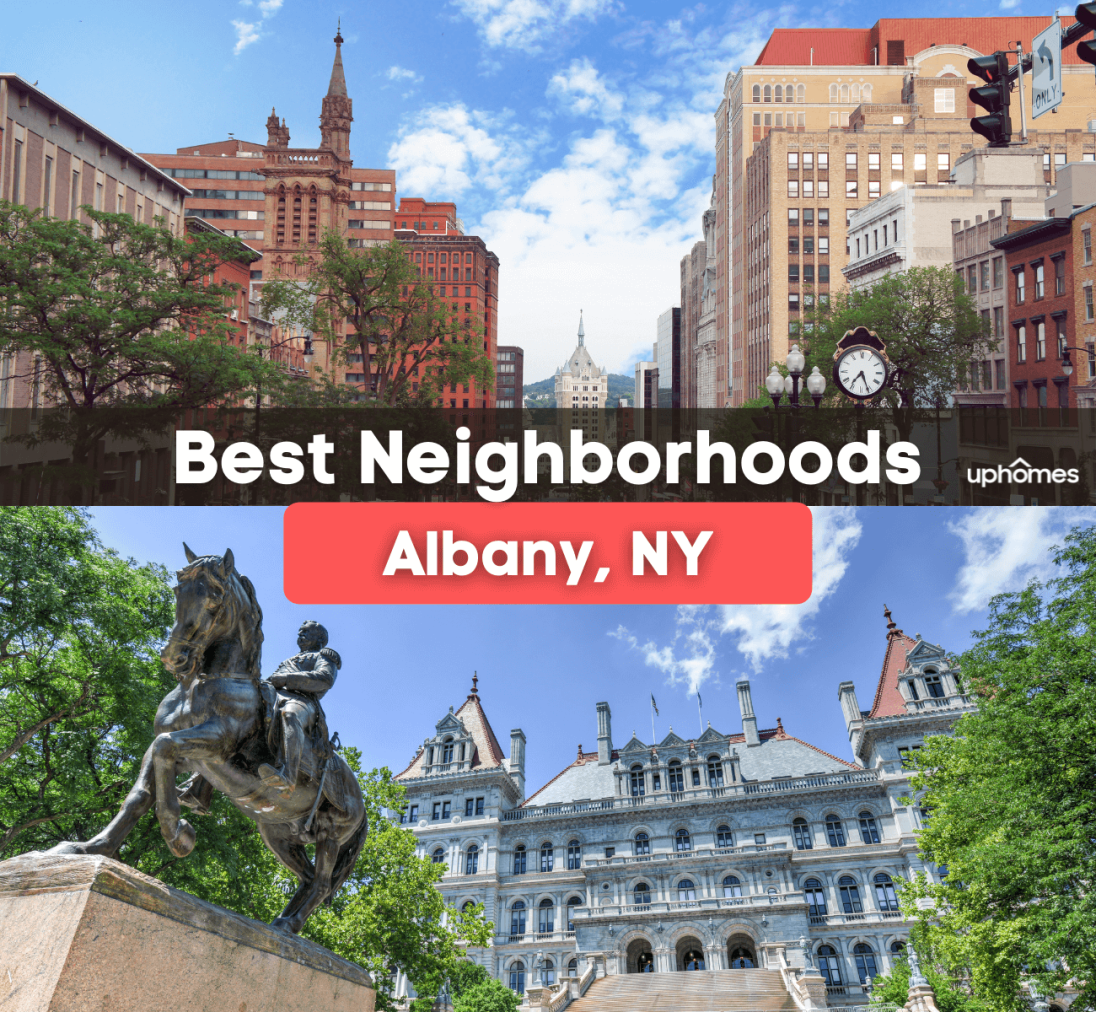 7 Best Places to Live in Albany, New York
Searching for the best areas to live in Albany, NY? Here are the 7 best places to live in Albany!
Albany, New York is the capital city of the state of New York and is rich in history and culture. Found in upstate New York, Albany is known for its beautiful architecture, thriving businesses, and abundance of higher education opportunities. Ranked as one of the best places to live in New York, Albany is a great place to live due to its many things to do and high quality of life. Plus, with a fantastic real estate market, it is no surprise that the city is attracting many families and young professionals to the area.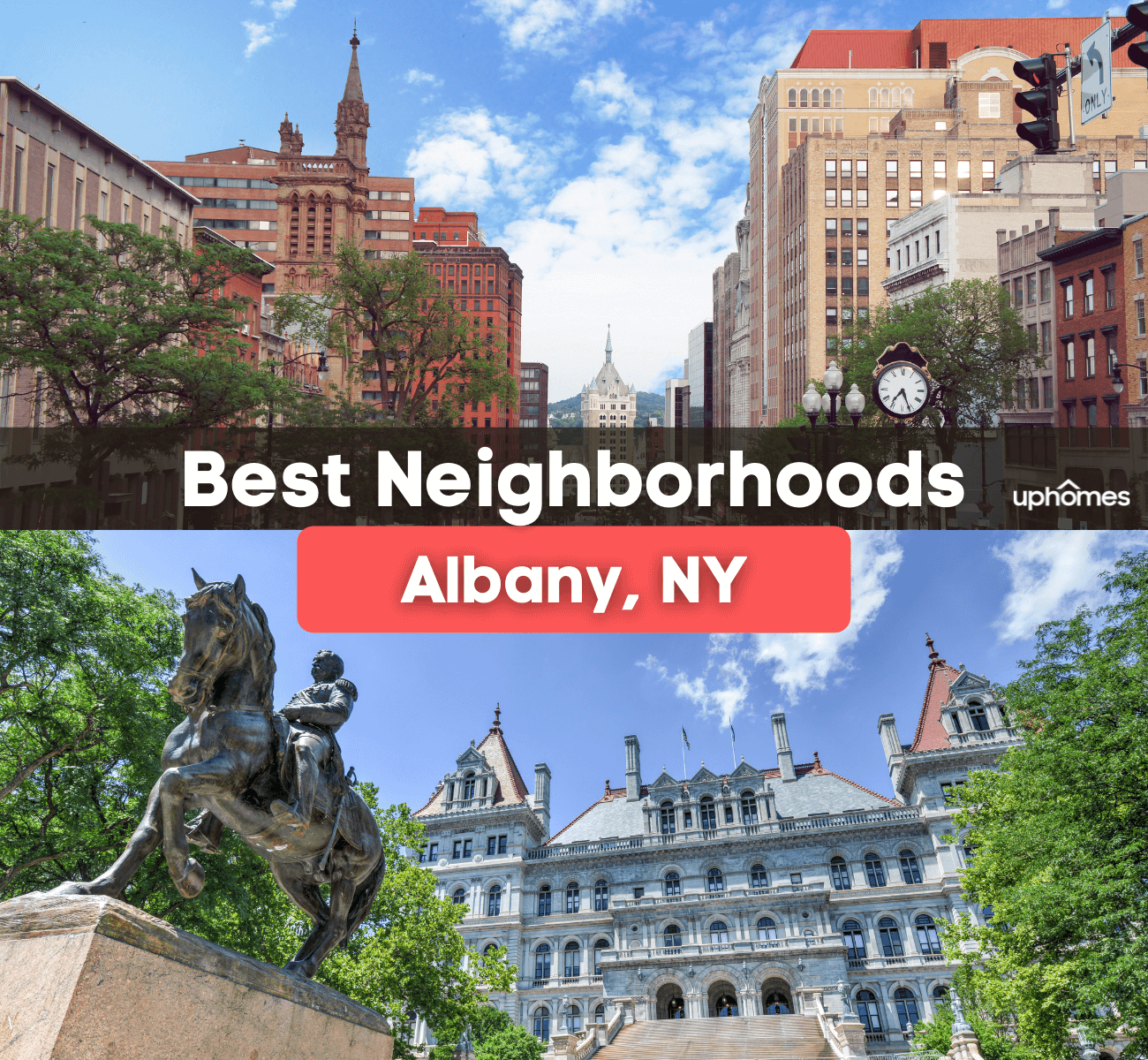 If you have decided to make the big move to Albany, New York yourself then you are probably wondering what the best areas to live in Albany are. Even though Albany may not be as safe as living in New York City, Albany is full of many safe areas and nice neighborhoods to choose from. While finding a place to live in a new city can be overwhelming, this neighborhood guide was created to help you find a good place to live in Albany that will be the best fit for you and your family. There's a reason why Albany appears on our list of the best places to live in New York!
Without further ado, read on to learn more about the 7 Best Neighborhoods in Albany, NY!
Center Square
As of 2021, the city of Albany has been recognized for its healthy job market, lower crime rate, and great housing costs. Albany is also being considered a great place to retire for its multiple nice neighborhoods. While the weather in Albany may be freezing cold during the winter months, the neighborhood of Center Square, in particular, is thought to be an ideal location for residents to settle down in while living in Albany. 
The Center Square Historic District is located between Empire State Plaza and Washington Park in the city. Found close to Downtown and near the Hudson River, this 99-acre area is a central hub of commercial office spaces, government buildings, and historical homes. Featuring row houses that were originally built in the 1800s, cobblestone streets, and many eccentric local restaurants, Center Square is a top choice for young professionals and couples.
Currently, home to only 1,694 residents, the neighborhood of Center Square is a tight-knit community in a dense urban area. With its abundance of entertainment options, bars, coffee shops, bookshops, parks, and art galleries, there is always something to do and see when living in Center Square. The neighborhood even hosts multiple festivals and celebrations throughout the year including the Santa Speedo Sprint down Lark Street in December. 
Local Favorites: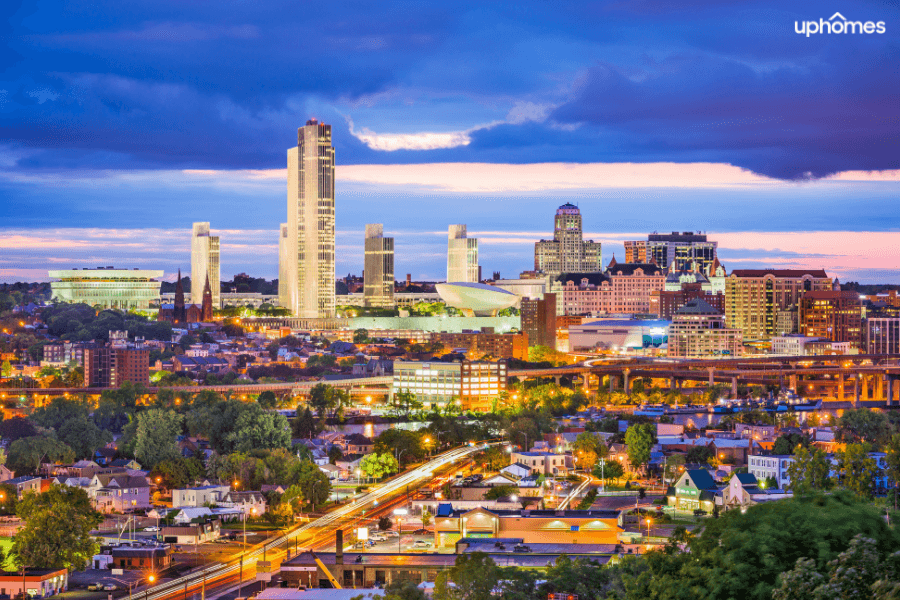 Helderberg
The neighborhood of Helderberg has a population of just over 3,000 residents and is considered one of the best places to live in Albany. Located in Albany County, Helderberg is just three miles west of downtown Albany. Providing its residents with a dense suburban feel, the young professionals that live in this neighborhood can be found grabbing a drink at a bar, dining at a local restaurant, drinking espresso at a coffee shop, or spending time outside at one of the many public parks. Due to its many local amenities and prime location in the city, Helderberg is known to be an expensive neighborhood with a high cost of living. But with its low crime rate, low unemployment rate, and high graduation rates, residents are willing to pay any price to take advantage of such premiums. 
Local Favorites:
Pine Hills
The neighborhood of Pine Hills is a quiet and quaint place to call home. Found on the Western edge of Washington Park, this neighborhood was named after the tall pine trees that once adorned the outside of the city. With a population of 14,506 people, this is a popular community that is home to many great public schools and universities. In fact, many college students choose to live in Pine Hills due to the proximity to The University at Albany, Albany Medical College, Albany Law School, Albany College of Pharmacy, and The College of Saint Rose. From the many public parks, well-lit streets, fantastic restaurants, and various entertainment options, it is easy to see why Pine Hills is such a desirable neighborhood. In our opinion - Pine Hills is one of the best places to live in Albany, NY.
Local Favorites:
Washington Park
Known as the cities main park, the neighborhood of Washington Park in Albany is a hotspot for events, gatherings, and activities all throughout the year. Known as a safe place to live, this neighborhood and park are beautifully landscaped and well-maintained. Originally created in the 1870s, this park is packed full of history. 
Offering its residents a dense suburban atmosphere, many young professionals and families choose to call Washington Park home for its many fun outdoor activities and sought-after amenities. Containing over 100 species of different trees and a 5.2-acre lake, it is no wonder that Washington Park is such a notable feature and landmark in Albany. 
Local Favorites: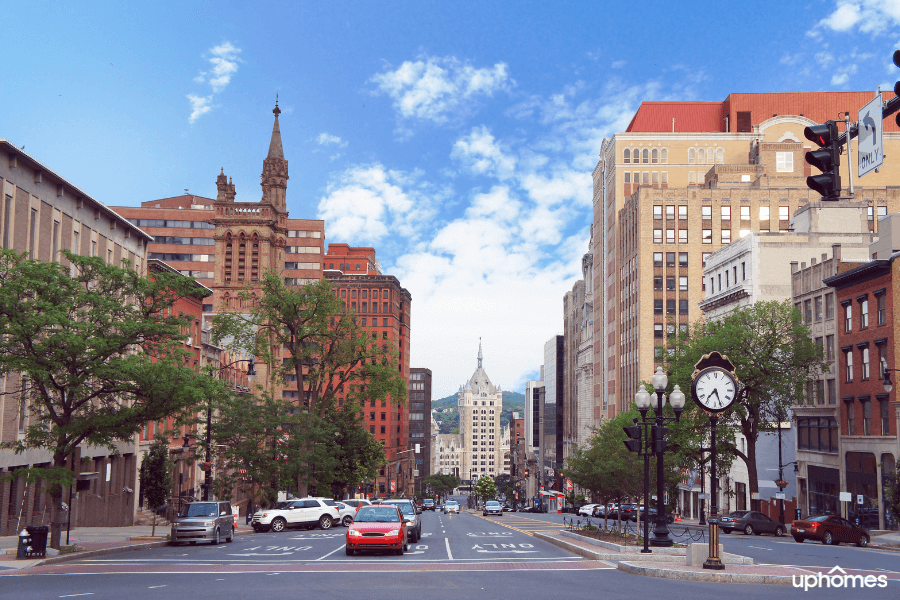 North Albany - Shaker Park
Originally settled in the 17th-century, the neighborhood of North Albany is an older community that has been witness to massive growth throughout the years. Known to be a large industrial area, there are over 75 industrial businesses that are located here. Also coined the name "The Warehouse District," North Albany is an artistic center with many old warehouses that have been turned into entertainment venues, art galleries, and marketplaces. 
The real estate here is comprised of rowhouses, loft-style apartments, and many large commercial properties. While this neighborhood is still developing as a residential community, North Albany has certainly made a name for itself as a trendy place to eat, drink, and hang out on the weekends. This neighborhood is comprised mostly of young professionals, families, and retirees. 
Local Favorites:
New Scotland
Originally founded in 1852, the neighborhood of New Scotland has a large and growing population where most residents own their own homes. Located close to the neighborhood of Helderberg, New Scotland is an extremely safe area known for its fantastic school system and relatively low rent prices. Offering its residents a nice mixture of urban and suburban living, many young professionals and families are choosing to move here. Home to many popular bars, restaurants, coffee shops, bookstores, boutiques, and public parks, there is always something exciting to see when living in New Scotland.
Local Favorites: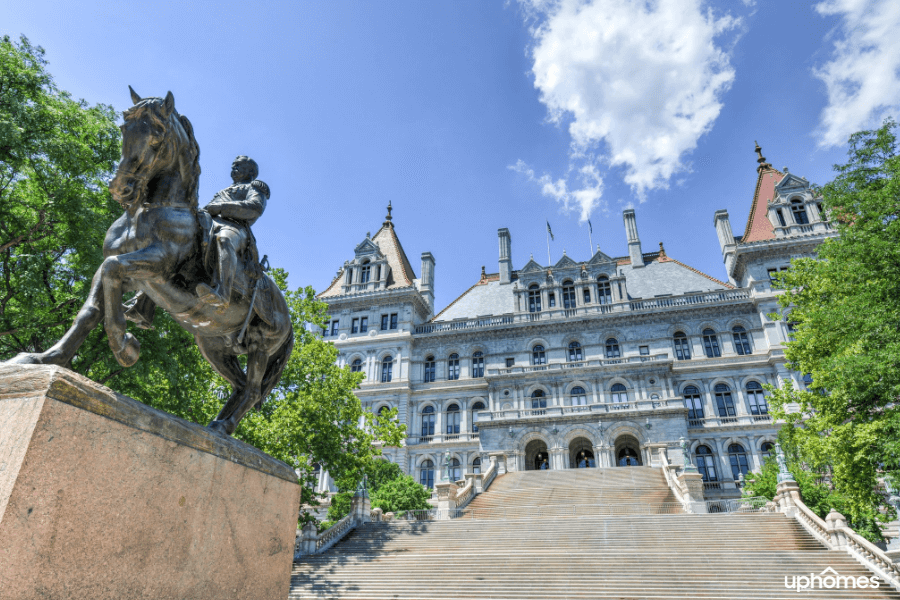 Park South
The neighborhood of Park South is considered one of the best neighborhoods in Albany due to its top-rated amenities and variety of entertainment options. Considered the number one best neighborhood to raise a family in Albany, most residents have children or plan to start a family of their own. Described as the perfect mixture of urban and suburban living, Park South has a low crime rate and is home to a highly-rated public school system. Some of the top schools in this neighborhood include Albany High School, Montessori Magnet School, and William S. Hackett Middle School.
Local Favorites: 
Best Neighborhoods in Albany, NY - The Bottom Line 
Whether you are moving to Albany for a new job or are simply looking for a change in scenery, it is safe to say that Albany is a great place to live with many fantastic neighborhoods. From college students to families and young professionals, it is easy to see how this capital city is a top destination for New Yorkers. Before moving, make sure to reach out to one of our knowledgeable Realty Specialists in order to find a great neighborhood that meets your needs. Along with this guide to neighborhoods in Albany, we have also written the best neighborhoods in New York City guide! With the help of our team, stay away from any bad areas in Albany when finding the home of your dreams. Contact us today!
#blog-moving-new-york-cta#

Find your new home
Search real estate and homes for sale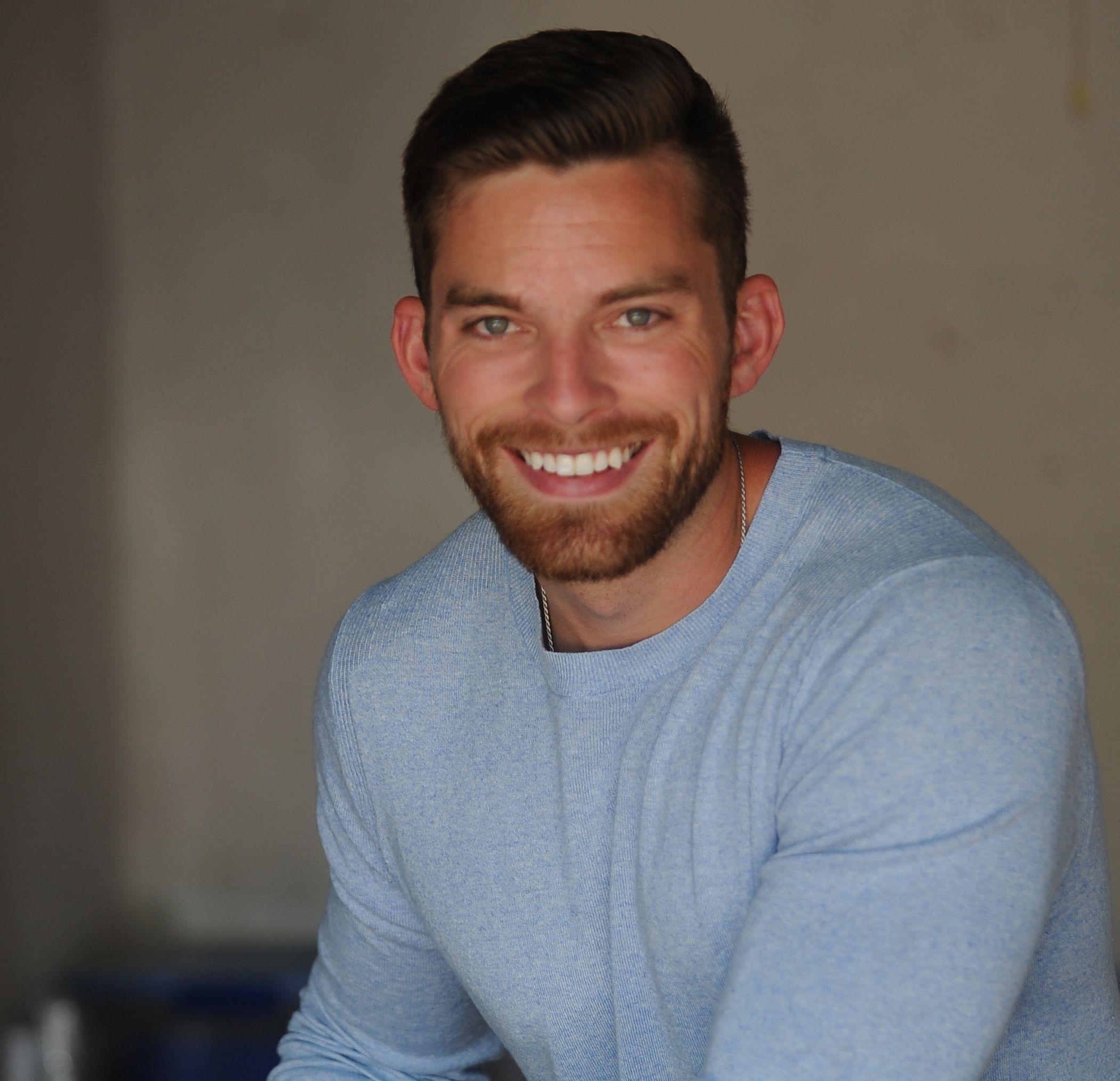 Ryan Fitzgerald
Hi there! My name is Ryan Fitzgerald, and I am a REALTOR®. My goal is to help you learn more about real estate through our Real Estate Blog! Hopefully, you enjoyed the above blog post and it found a way to provide help or value to you. When you're ready to buy or sell a home of your own let us know here. Please feel free to join the conversation by dropping us a comment below.