Backyard Retreat: How to Create a Backyard Retreat on a Budget!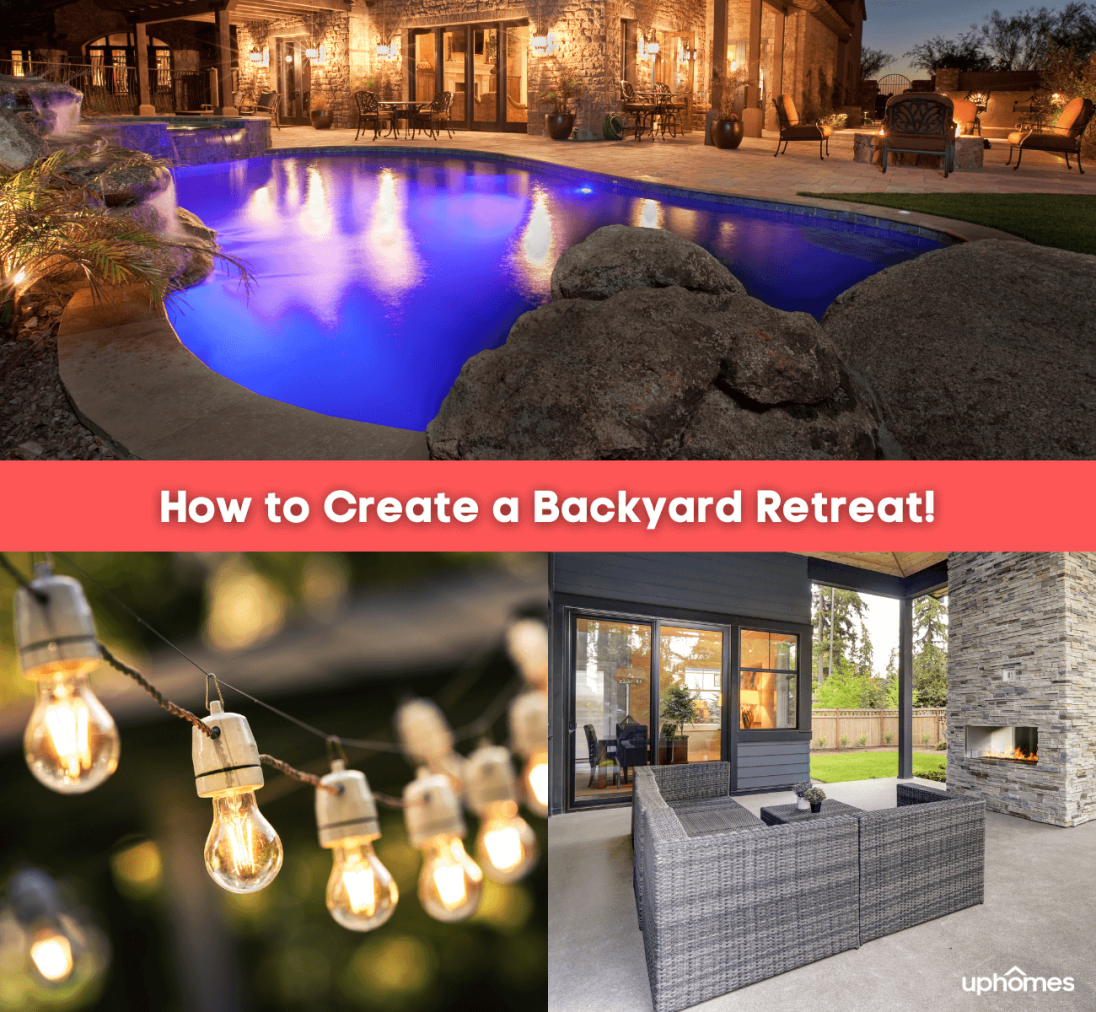 How to Create a Beautiful Backyard Retreat
Creating a beautiful backyard retreat doesn't have to break the bank. We are here to help guide you with backyard retreat ideas for every budget!
A beautiful backyard is one of the first things people look for when they begin searching for homes online or are planning their next move. One of the simplest and most cost-effective ways to increase the value of your home is to spend time on creating an outdoor living space in your backyard. Even the simple addition of some string lights will really give your space some great energy and visual appeal.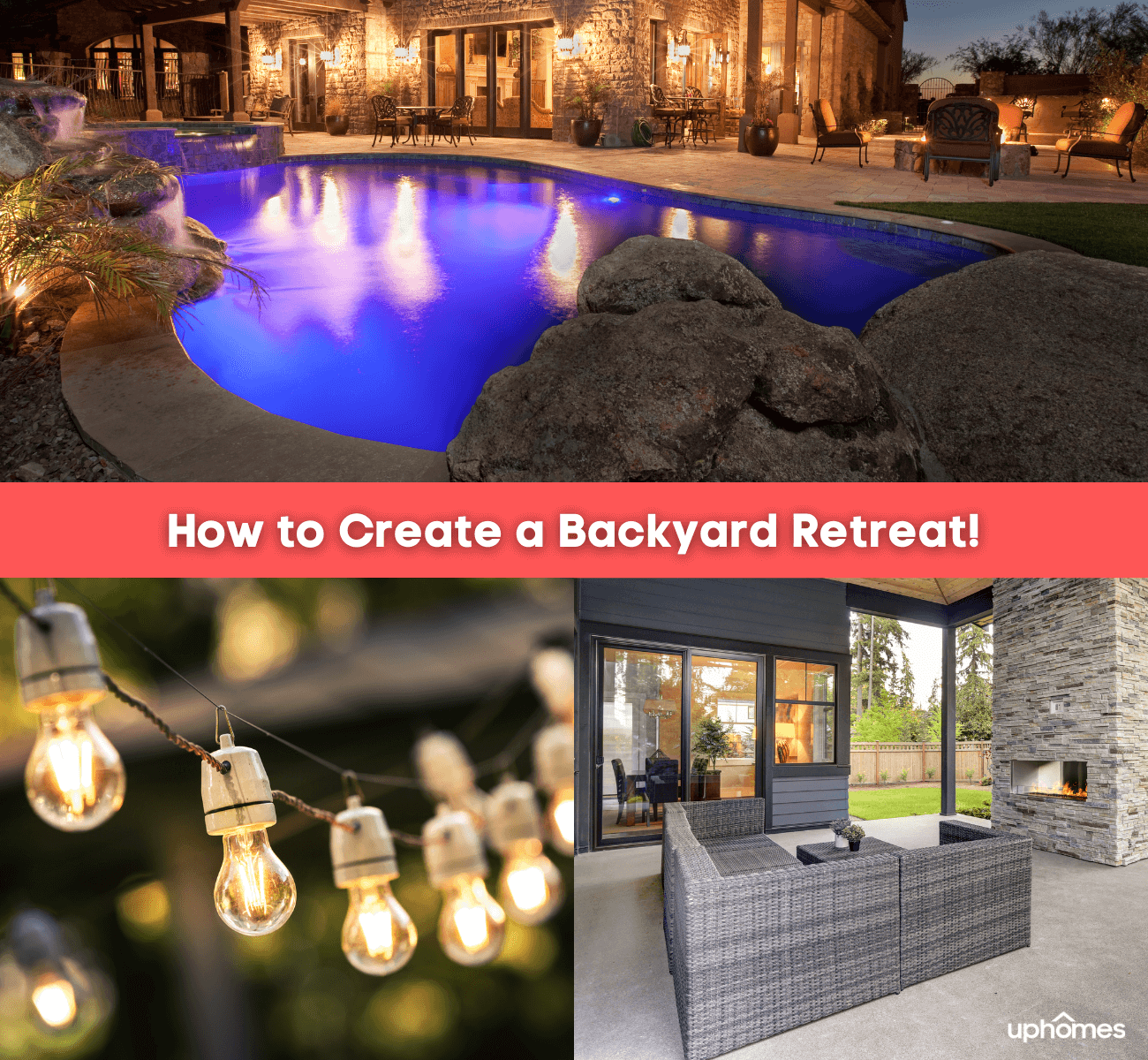 Your home is your castle and your sanctuary, but for a lot of people that doesn't extend to their exterior space. If you're facing that problem, it could be because your backyard lacks the flair, coziness, or other desirable conditions you want it to have.
Fortunately, there are some great ways to turn your green space into a backyard oasis that fits your lifestyle, and helps you enjoy the space you have even more. You don't have to settle for a boring, uninspired backyard space. You have options, and with a little ingenuity and some DIY ability, you can focus on all the things you really want and need your backyard to be. Here's what to consider for your backyard retreat:
Think Through Your Ideas
There are a lot of great ideas available for DIY projects and backyard creativity. If you have the space for something that interests you, why not turn your dreams and interests into a reality. Think carefully about what matters most to you, and then consider how you can go about making it happen. You might want a lush, tropical feel. Maybe you like trains, and want to have a model layout. There could be a beach-inspired design in your future or a focus on a particular color or fragrance.
The options are nearly endless and limited only by what absolutely will and won't grow in a particular climate or location. Having exotic, tropical plants in the desert, for example, might not be realistic without some serious infrastructure and dedication. Even then, it could prove difficult without an enclosed space. That would lose a lot of what you were going for with the openness and outdoor feel of your backyard retreat, so it might not be desirable. But there are still plenty of options to provide what you want.
By thinking through the ideas you have, you'll narrow down one or two that you really like the best. Then you can take those ideas and start considering how to turn them from dreams into plans. As you do that, you'll find which ones are the most practical, or which ones might not work for you after all. Doing that gives you a goal, and once you have that goal you have the focus you want and need to start creating your backyard oasis. Start small, and expand your vision as you develop what works for your space.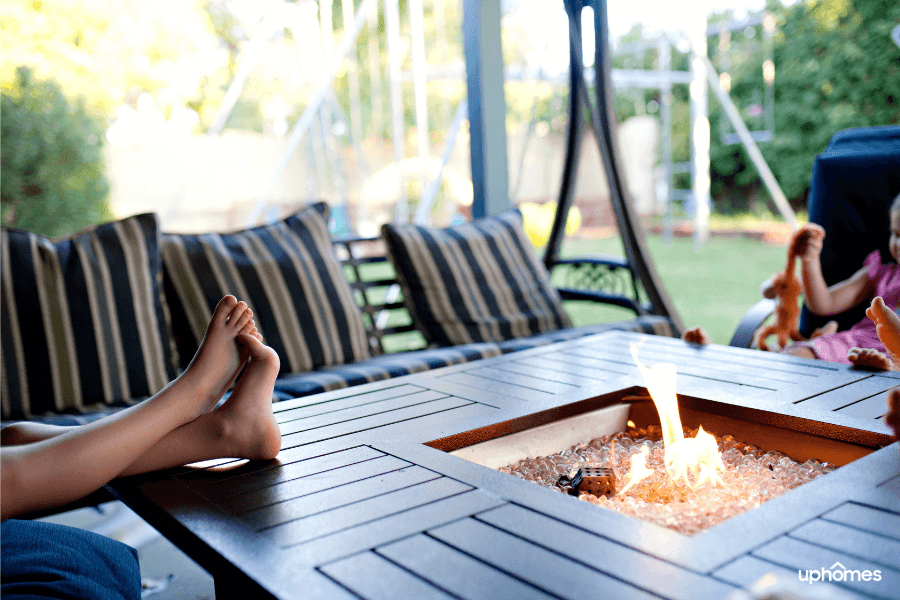 Take a Look at Your Budget
While it would e nice to have a completely unlimited budget to create your backyard retreat, that's not the case for most people. Unless you're independently wealthy, you probably have a set amount you'd be willing (and able) to spend on the changes you want to make to your backyard. A lush, tropical space might not be realistic if you have a lot of acreages, for example, but that doesn't mean you can't have a smaller area that retains the tropical feel you're looking for. 
As you plan for the look you want and consider what's really affordable for you, you'll start to see what's going to be realistic. That's when it's time to start pricing some of the options you want in your space. By finding out the actual costs of items you're interested in, it's much easier for you to focus on how many of those items you can choose and have in your backyard space. You may find that everything you want to do fits in your budget, or that you need to make some choices between different things you'd like to have, so you can get the most important options worked into your backyard plans.
Either way, having a good plan and a proper budget is a way to go when you need and want a great-looking backyard. You don't have to lose out on the things that matter to you, and if you find that they're too costly it's time to consider alternatives. For example, you might be able to find something that looks similar to your original design but costs much less. You could also consider some DIY projects instead of hiring others to do the work. By doing that you could save a lot of money and that savings could be put to good use in other areas of your backyard retreat that might not be DIY-friendly.
Do You Want to Tend a Garden?
A lot of people like gardens in their backyards. There are two different types to consider. You can have one that offers you food, or you can have one that offers you flowers. Of course, it's also possible to mix the two options if that's what works for you, as well. But keep in mind that gardens can take a lot of work. That doesn't mean you shouldn't have one, but only that they aren't something you don't have to maintain. If you're looking for space you can just enjoy without work, a garden may not be the right choice.
Of course, there are also options that are easier to care for. That can include cactus gardens, rock gardens, and Zen gardens. These aren't maintenance-free, but they're definitely lower maintenance than many other options. That can be good news for people who need or want to have a more relaxing space that doesn't require them to weed, mow, edge, trim, or otherwise do a lot of upkeep. Of course, you can also hire someone to do those things, if that fits your budget and the goals for your backyard.
A garden is a great fit for anyone looking to take their mind off the daily stresses of work and life. It can be a great hobby for those that are working from home and are looking to improve their mental health.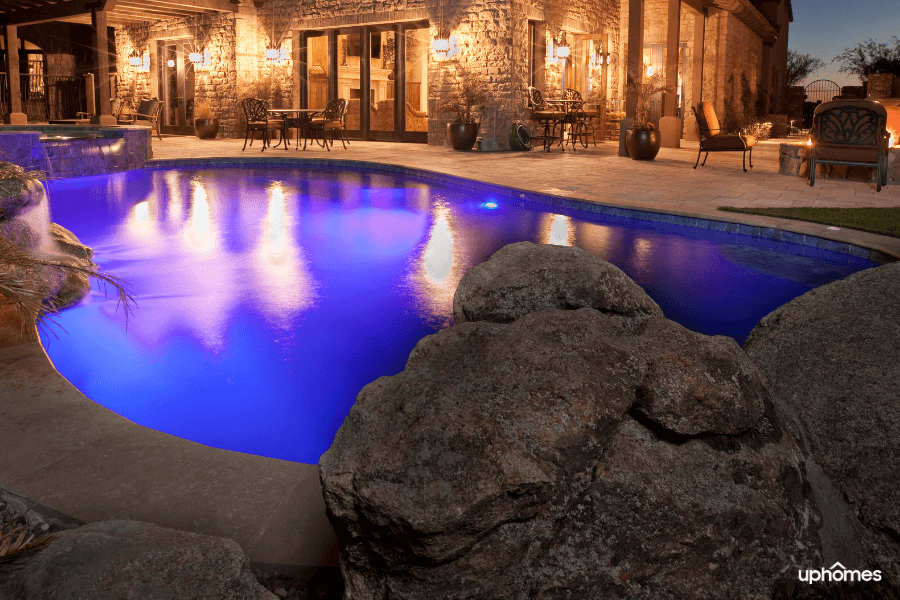 Is There Room for a Pool?
A lot of people want a pool in their backyard. Before you decide to put one in, carefully consider how much you'll use it. If it's just for looks or just for show, you might be better off with a pond or fountain. That way you still get the enjoyment and peacefulness of being close to water, but you're not taking up a lot of your backyard with a high-maintenance body of water that's not really being used very often. You also need to determine how much space you really have and need, before you consider a pool.
It's not just the size of the pool that matters, but the decking or concrete around it. You may not want to take up your entire backyard, and putting in a very small pool may not fit your goals, either. When making a decision about a pool, space, budget, and climate all matter. Even if you have plenty of room and can easily afford the pool, if you live in a cooler or rainy climate you might not be able to use the pool very much at all. That could mean it's not really worth installing and maintaining the pool for the long term.
Many luxury homes will already have a pool installed and a beautiful backyard similar to the one you see in the photo above. A backyard retreat can really make a difference in the value of your home!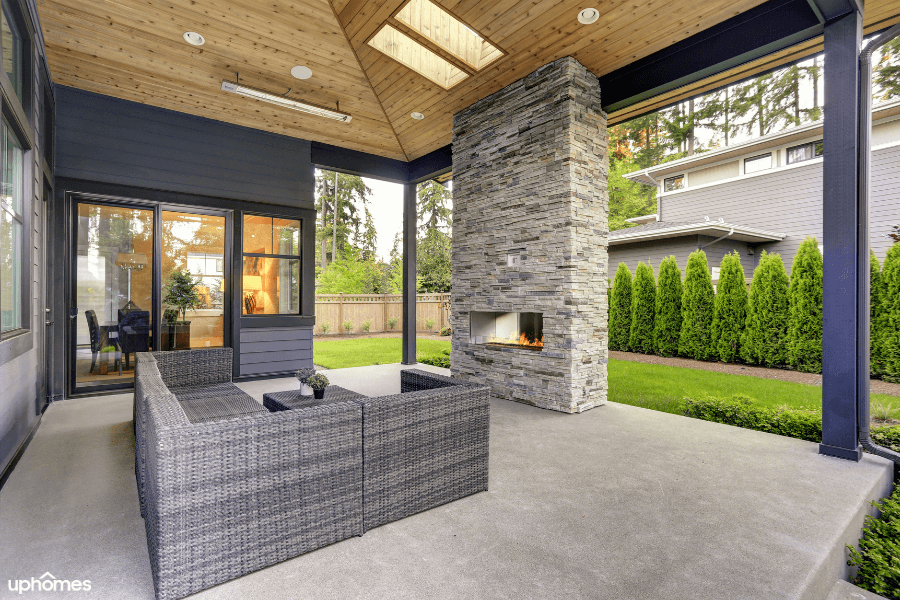 Choose Furniture That's Comfortable and Durable
Your outdoor furniture needs to hold up to being outdoors, but you also want something that feels comfortable and inviting. Fortunately for anyone who wants a backyard oasis, outdoor furniture has come a long way in recent years. Not only has the durability been improved, but the comfort level has also gotten much better. Your furniture will hold up to the elements longer, and you'll also find that it stays feeling good and solid for a longer period of time.
It's important to buy good quality furniture when you're choosing something for a backyard. You don't want lightweight furniture that's going to blow away, but you also don't want something that's too heavy to move when you need or want to. By choosing good quality options for reputable companies, you can have furniture you're really happy about and that you can move from one place to another for gatherings, comfort, or to get it out of the elements during times of the year when you may not be using it very much.
Also, consider how you're using the furniture. For example, you might not want a lot of small chairs if you like to all sit close together. Longer, couch-style options may be better. You can also look into benches, lounge chairs, porch swings, and other options. Having a mix of different furniture, potentially including a table, can be a great way to have a backyard you're really happy with and that you can use the way you want to. It's important to choose comfort and convenience, but style also matters when you're going for a look.
Create Tranquility in Your Space
One of the biggest things you want in a backyard oasis is tranquility. It's a place where you can get away from the stressors of the day, and just relax. You might spend time thereafter work, once the kids are in bed, or on the weekends. It could be a place for meditation and yoga, for barbecuing and having a drink, for playing with your children or spending quality time with a loved one. No matter how you plan to use your backyard, having something that suits your goals and lifestyle is what matters most.
To provide tranquility in a backyard retreat, there are options to consider. Some people find open space tranquil because it gives them room to breathe. Others really like a more enclosed space, because it helps them to feel cozy. The types of furniture, plants, and decorations can all be important. Only you can decide what works for your backyard because it's your retreat and isn't going to be the same as what someone else might want. The good news is, you can choose what works for the tranquility you want.
If you're sharing the backyard with family, consider their input on ways to make it tranquil for everyone. Depending on the size of the yard, you might also think about how to give each person their own space, so they can have what works for them, and you can keep what's right for you. That way there isn't a lot of compromises needed, and everyone can feel good about their tranquil, comfortable spaces. That can be a great way to help your family relax and still keep the kind of space you were hoping to have.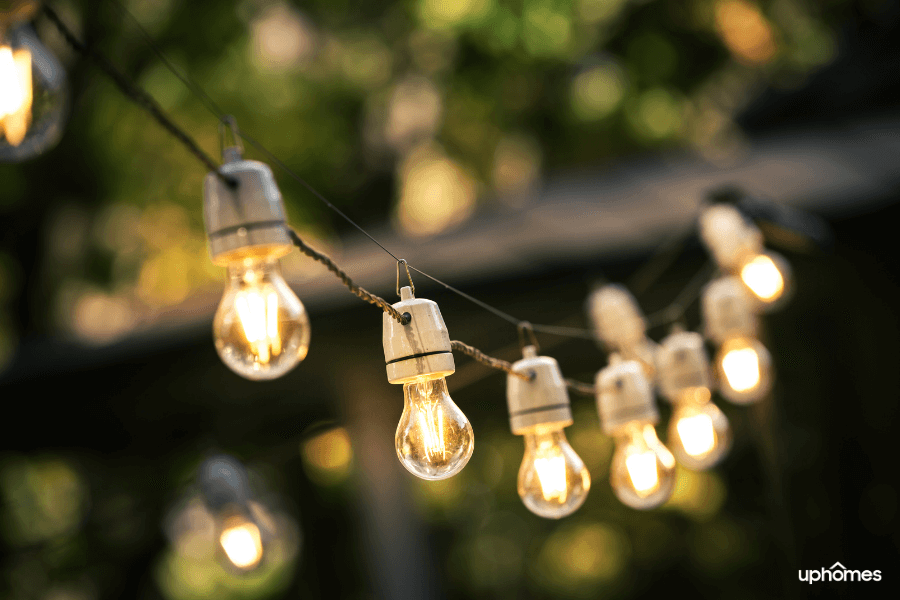 Vibes and Energy are Very Important
Feeling "off" in a space isn't comfortable, and it usually comes down to the energy or the "vibes" of that location. For your backyard retreat to be right for you, you need the energy to flow properly and match with what you need. How you do that is completely up to you because it's different for everyone. For example, some cultures would be focused on numbers, some on colors, and some on patterns, placement, or direction. With all the different options, you'll want to carefully consider what feels right to you.
One of the best ways to add some great vibes and energy to your backyard retreat is with string lights that are affordable and easy to install! Nothing says backyard retreat quite like some vibrant string lights when the sun goes down. String lights add some serious curb appeal as well!
There's not always a rhyme or reason to the kind of energy that feels good, either. Even if you really like something, you might not always be able to explain why that's the case. But your backyard oasis doesn't need an explanation. It's perfectly fine to choose items that feel right to you, simply because you like them, and they make you feel good, happy, or comfortable in the space. When the energy in your backyard is right for your goals, you'll know.
Unique Ideas Could Set Your Backyard Retreat Apart
Don't hesitate to try something unique with your backyard. You might choose a theme, a color, or a design that isn't typical of your neighborhood or area of the country. There's nothing wrong with that since it's your space and your retreat. You should choose what works for your lifestyle, instead of trying to stick to what's "expected" of you. Sometimes, it's really valuable to go outside the norm and make choices that keep you feeling happy.
Your environment is very important to that, and your backyard can be just as important as the inside of your home when it comes to what works for you. Don't settle for a backyard that doesn't feel like yours, when you could have one that really speaks to who you are and what makes you feel at home.
Backyards are going to be different all over the country whether you're living in North Carolina or Florida there will be a difference in plants, shrubs, trees, grass, and more that will likely take your backyard retreat in a direction that makes sense for your climate!

Find your new home
Search real estate and homes for sale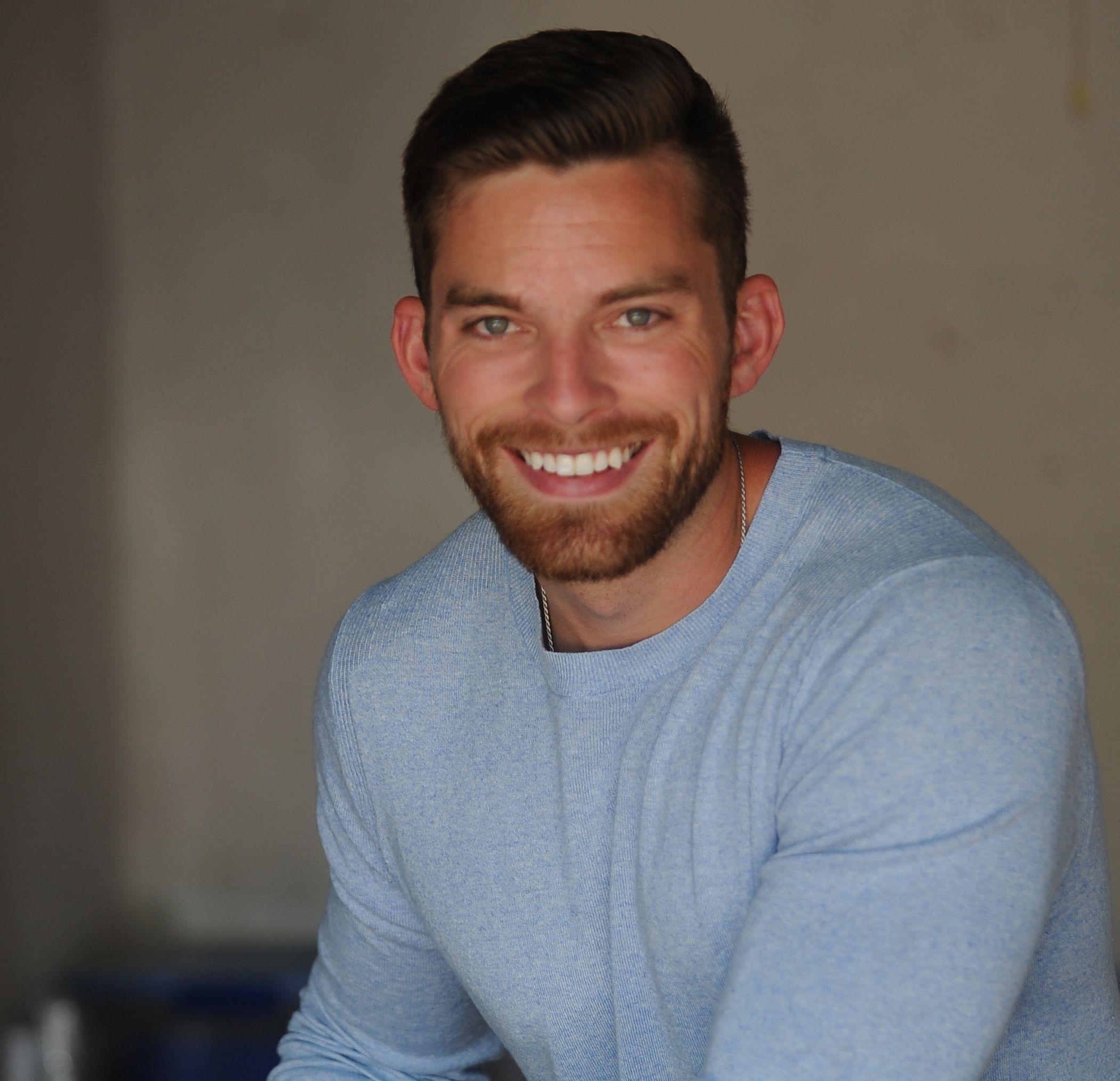 Ryan Fitzgerald
Hi there! My name is Ryan Fitzgerald, and I am a REALTOR®. My goal is to help you learn more about real estate through our Real Estate Blog! Hopefully, you enjoyed the above blog post and it found a way to provide help or value to you. When you're ready to buy or sell a home of your own let us know here. Please feel free to join the conversation by dropping us a comment below.