15 Unique Things To Do in Wilmington, NC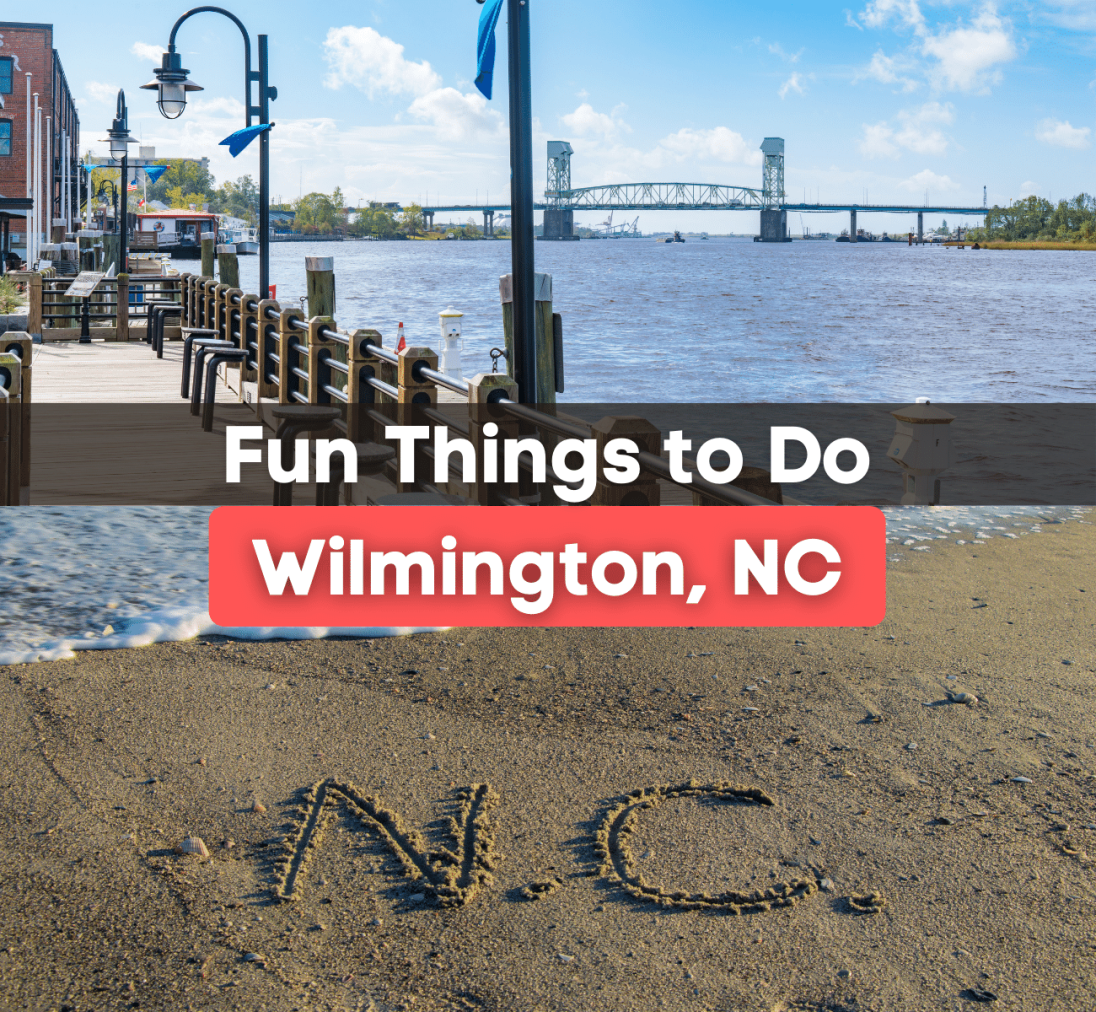 Fun + Unique Things To Do in Wilmington
This is how to spend a day in Wilmington, NC!
The lovely coastal city of Wilmington is known for its rich Civil War history, friendly college culture, and beautiful beaches which makes it a fantastic place to live and visit.
Located on the banks of the Cape Fear River and just minutes from the Atlantic Ocean, Wilmington is attracting visitors from all over the state and the country to experience its active lifestyle and family-friendly activities.
Named one of the best places to live in North Carolina and considered to be a top beach destination for residents who choose to forgo moving to the Outer Banks, Wilmington is an ideal location for frequent travelers and first-time visitors alike.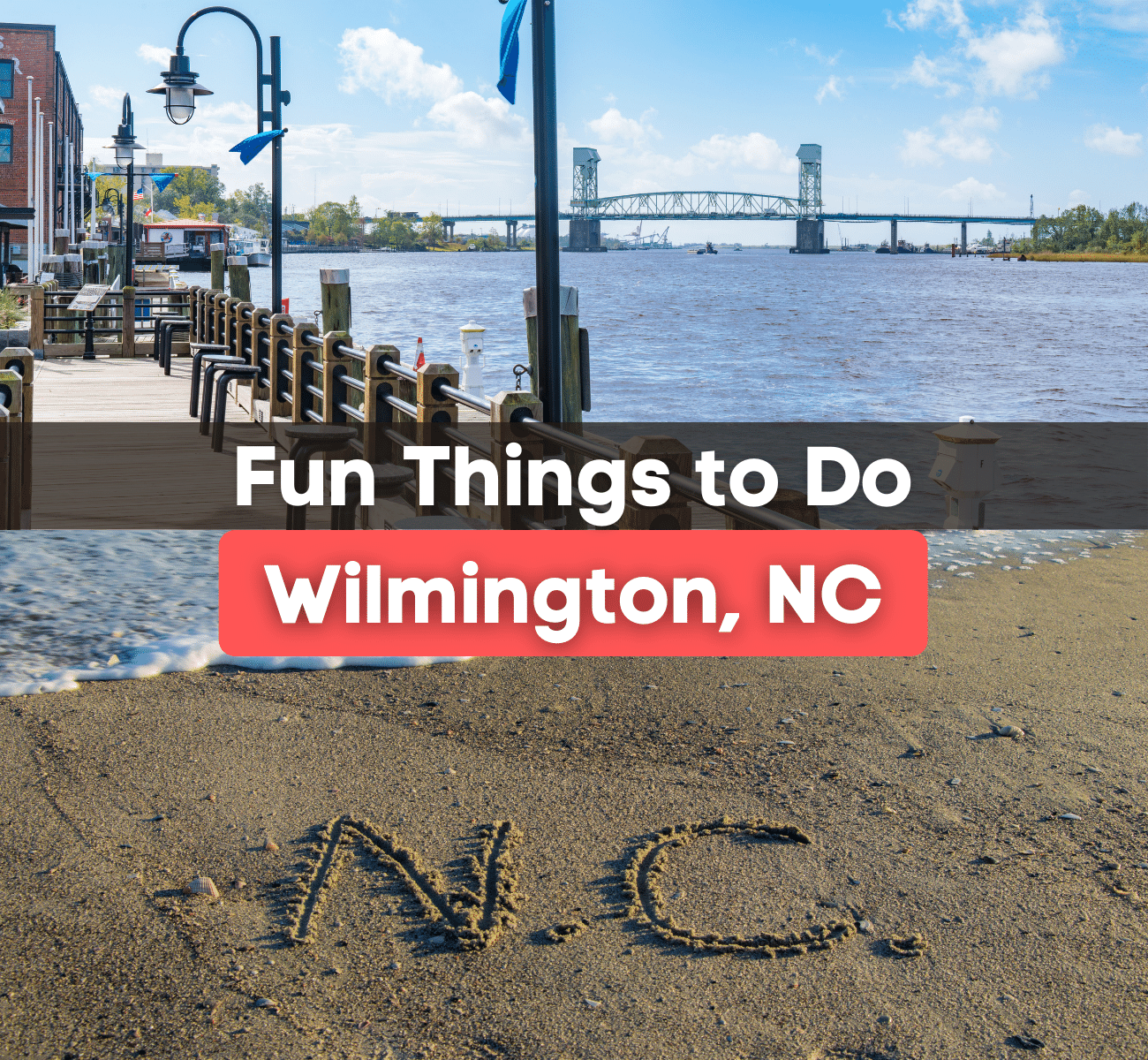 So whether you are moving to Wilmington or are planning a nice long weekend getaway, you are probably wondering what some of the best things to do in Wilmington are.
From historical museums to white sandy beaches, Wilmington is a city that has it all but it can be hard to narrow down what to do first.
Luckily, with the help of this activity guide, our team has put together a list of the must-do Wilmington attractions that are perfect for all ages.
Read on to learn more about the 15 Best Things To Do in Wilmington, NC!
Battleship North Carolina
The USS North Carolina is the first vessel of its kind to be built for the United States Navy.
With the construction of the ship completed in April 1941, the Battleship North Carolina was mobilized for war after the Japanese attack on Pearl Harbor during World War II.
Costing the United States military $70 million to build, the ship stands as tall as a 15-story building, is as long as two city blocks, and weighs up to 35,000 tons.
Also holding nine 16-inch guns and capable of carrying 1,800 officers and sailors, the USS North Carolina was considered to be the "greatest sea weapon in the world" at the time of its construction.
Fighting its first battle on August 24, 1942, the ship fought in the Battle of the Eastern Solomons in the Pacific Ocean where it shot down multiple Japanese aircraft and survived a Japanese submarine attack.
Now permanently docked on the Cape Fear River across from downtown Wilmington, the USS North Carolina is a popular tourist attraction that encourages visitors to walk its decks while learning about the ship's importance during World War II.
Hosting multiple events throughout the year including the NC Azalea Festival Fireworks Event and the USS North Carolina Battleship Reunion, visitors are encouraged to take a tour of the ship and explore below deck.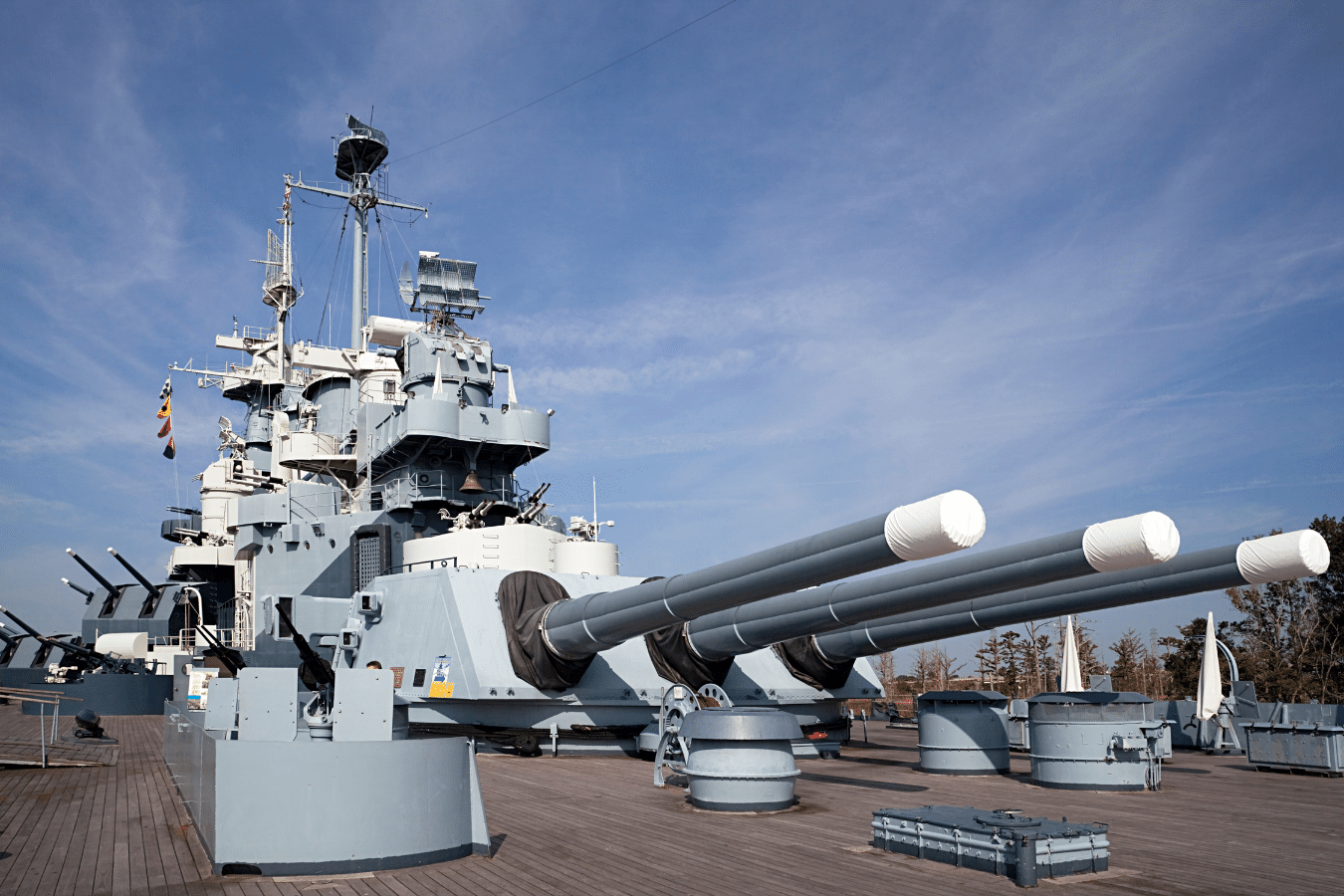 Bellamy Mansion Museum
Built between 1859 and 1861, Bellamy Mansion Museum is located on Market Street in Wilmington which is considered to be the heart of downtown.
Recognized as one of North Carolina's "finest examples of historic Antebellum architecture," Bellamy Mansion is now a fully functioning museum that was once the home of Dr. John D. Bellamy.
Consisting of 22 rooms and 10,000 square feet of living space, this mansion is famous for its takeover by federal troops during the American Civil War and for surviving a massive fire in 1972.
Featuring twenty-five-foot-tall Corinthian columns and ornate wood trim work, guests today have the option to take either self-guided or guided tours of the mansion and the grounds while learning about the history of the house and the story behind its construction.
Also known as a prime filming location, Bellamy Mansion has been used in various tv shows and movies including Sleepy Hollow, One Tree Hill, Love Joy, and Bolden.
Cameron Art Museum
If you love all things art and culture then look no further than the Cameron Art Museum which is located in downtown Wilmington.
Established in 1962 and formally known as St. John's Museum of Art, this museum was once housed in the 1804 Masonic Lodge Building but outgrew its space after forty years.
Now featuring six to eight high-quality rotating exhibitions as well as outdoor art pieces, unique public programs, and dynamic classes and workshops, there is always something new happening at this museum that encourages visitors to keep returning.
Showcasing both local and international artists and home to an excellent cafe, the Cameron Art Museum is dedicated to educating the public about the historical and modern significance of art in the community.
Offering tours throughout the week as well as live music on Thursdays, admission to Cameron Art Museum is only $3 for CAM members, $6 for non-members, and free for children under two years old.
Cape Fear Museum of History and Science
Founded in 1898, the Cape Fear Museum of History and Science in downtown Wilmington is considered to be the oldest museum in the state and is famous for its large collections of historical, scientific, and cultural artifacts of the Lower Cape Fear River.
A great way to spend the day with the whole family, this museum features a kid's discovery gallery as well as interactive exhibits that will keep everyone entertained.
As part of the American Alliance of Museums and recognized as a Smithsonian Affiliate, the Cape Fear Museum of History and Science hosts multiple events throughout the year as well as educational programs and opportunities for school field trips.
Wilmington Railroad Museum
Learning about the history of the Atlantic Coast Line Railroad and the impact that the railroad had on the southeastern United States is made easy at the Wilmington Railroad Museum.
Home to a full-size steam engine, scale models, and displays, the Wilmington Railroad Museum is truly a fantastic educational experience that specifically focuses on the history, technology, and the relevance the railroad had to the Wilmington area.
A great place to bring your kids or even just yourself, this museum always has friendly staff and affordable admission prices.
Poplar Grove Plantation
Located in Scotts Hill near Wilmington lies the charming Poplar Grove Plantation which is a restored peanut plantation home that has about 14 acres of grounds and 12 rooms.
Located by the Topsail Sound, this magnificent Greek Revival-style mansion was built in 1850 for the Foy family who planted and sold peanuts.
With a manor house, smokehouse, tenant house, and blacksmith shop all found on the property, the historic Poplar Grove is now listed on the National Register of Historic Places and has since been turned into a museum complex to preserve the mansion.
Offering both guided and self-guided tours throughout the week as well as paranormal ghost tours and tours for school field trips, visiting the Poplar Grove Plantation is a great way to learn about what life was like in this late 19th-century mansion while exploring the cruel realities of enslavement and tenant farming that occurred at the time.
Also, host to the Poplar Grove Farmers' Market which occurs between April and September, visitors will have the opportunity to buy products and goods from local farmers and artisans.
Burgwin-Wright House and Gardens
Known as the only building in Wilmington from the colonial era that is open to the public today, the Burgwin-Wright House and Gardens is a truly unique experience that preserves local history and is a prime example of Georgian architecture.
Built in 1770 on the foundation of a former jail, this magnificent structure was once the home of merchant and government official John Burgwin, who furnished the home with antiques and rare objects from the 18th and 19th centuries.
Offering guided tours, night tours, group tours, and garden tours, there are multiple ways to visit this beautiful home for yourself. The Burgwin-Wright House and Gardens are also frequently used as a wedding venue.
Airlie Gardens
There is no better place in Wilmington to admire springtime blooms than at Airlie Gardens.
This 67-acre public botanical garden is a fantastic reprieve from busy city life once warmer weather rolls around.
Home to over 60,000 tulips, 75,000 azaleas, and a 400-year-old Airlie Oak tree that is covered with Spanish Moss, Airlie Gardens is perfect for a day trip and a must-visit when in Wilmington.
Host numerous seasonal events throughout the year including the NC Azalea Festival and Garden Tour, Yoga in the Gardens, and a Bird Walk, make sure to grab your general admission tickets as soon as you can to go ahead and plan your trip.
Keep in mind that pets are not allowed in the gardens to not disrupt wildlife and water quality.
Jungle Rapids Family Fun Park
Jungle Rapids Family Fun Park is a large entertainment center and waterpark that will keep you busy all summer long.
With a million-gallon wave pool, lazy river, speed slides, go-karts, laser tag, miniature golf, a rock-climbing wall, jungle gym, arcade, and more, Jungle Rapids is an all-day adventure that is open daily between May and September.
Perfect for birthday parties, group events, and family fun, Jungle Rapids offers affordable daily tickets and season passes whether you are just visiting the water park or checking out the other activities on the property.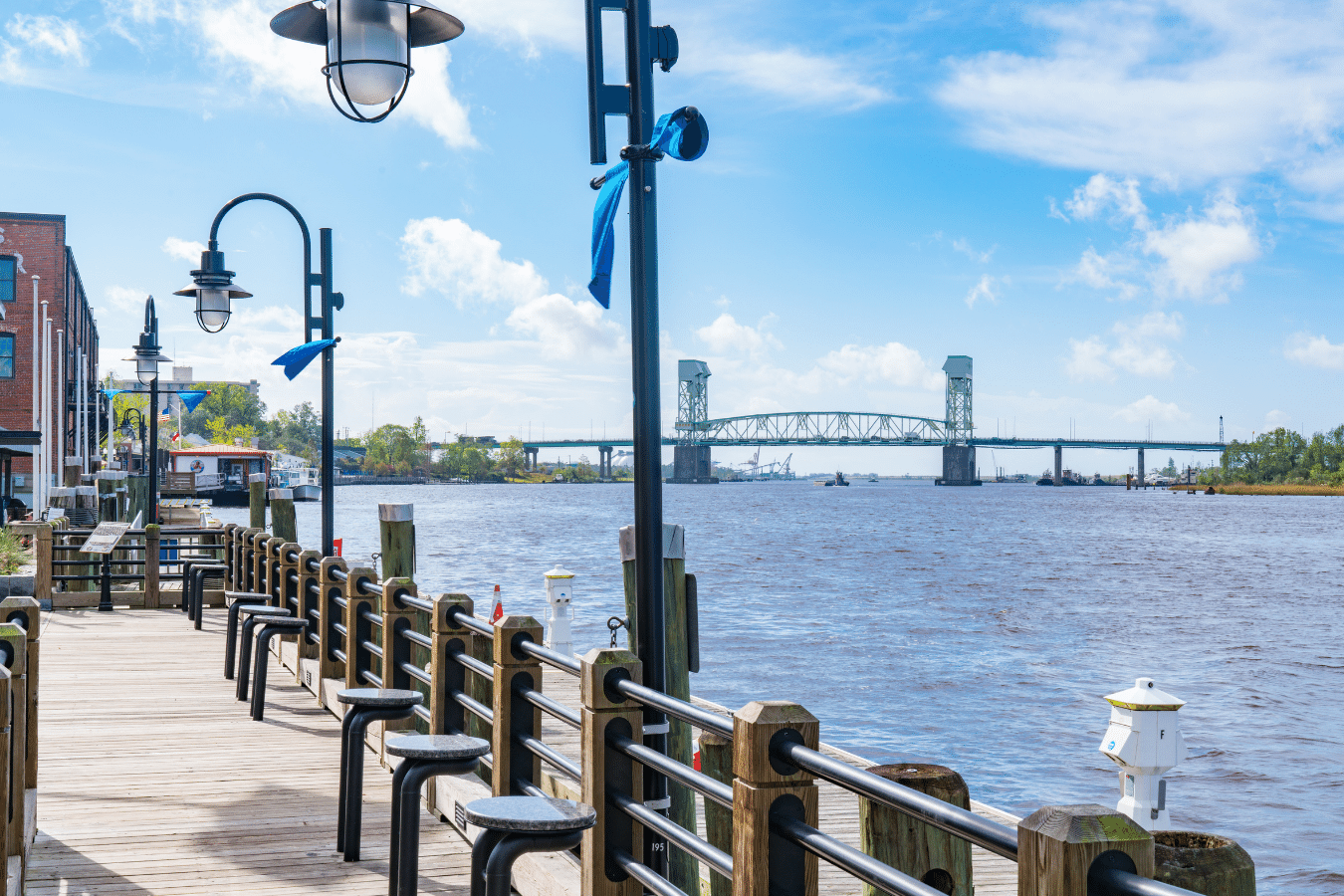 Wilmington Riverwalk
The Wilmington Riverwalk is a two-mile scenic walkway that is found at the edge of the Cape Fear River and in the heart of downtown where the city meets the water.
Running from Nun Street to the Isabel Holmes Bridge, this riverwalk is considered to be the most popular attraction in the city and connects the river to the East Coast Greenway and the Cape Fear Historic Scenic Byway.
Featuring public parking for visitors as well as public docking for boaters, the Wilmington Riverwalk provides prime views of the Battleship North Carolina and the water.
With direct access to historical museums, fantastic dining options, local shops, public art installations, and public parks, this riverwalk has become an important part of daily life in Wilmington.
New Hanover County Arboretum
The New Hanover County Arboretum is a seven-acre arboretum that is open daily and free to the public.
Located in the middle of New Hanover County and considered to be a New Hanover County Cooperative Extension, this gorgeous arboretum is complete with unique displays of flowers and plants that make it a peaceful spot for nature lovers to enjoy.
With a water pond, butterfly garden, Japanese garden, vegetable garden, and Koi pond, visiting the New Hanover County Arboretum is truly a magical experience.
Wrightsville Beach
Ranked as one of the best beaches in North Carolina, Wrightsville Beach is found just east of Wilmington and is the closest beach to the state capital of Raleigh.
Best known for its five miles of pristine beaches, relaxing coastal living, and abundance of water activities including swimming, boating, paddle boarding, fishing, kayaking, and surfing, there is always something cool to do when spending the day at Wrightsville Beach.
Voted as one of the "South's Best Beaches" by Southern Living Magazine in 2021, Wrightsville Beach is the perfect spot for families and young adults to cool off in the summer heat.
Carolina Beach
Only a 21-minute drive from Wilmington lies the laid-back Carolina Beach which provides a carefree and fun-loving atmosphere for visitors.
Offering its visitors live music, seasonal events, a scenic boardwalk, miles of beautiful beaches, a state park, and tons of family-friendly activities, Carolina Beach is a bustling seaside vacation destination at the edge of the Cape Fear coastline.
Also ranked as one of the best beaches in North Carolina, visiting Carolina Beach is a fantastic option if Wrightsville Beach gets crowded. View Homes in Carolina Beach.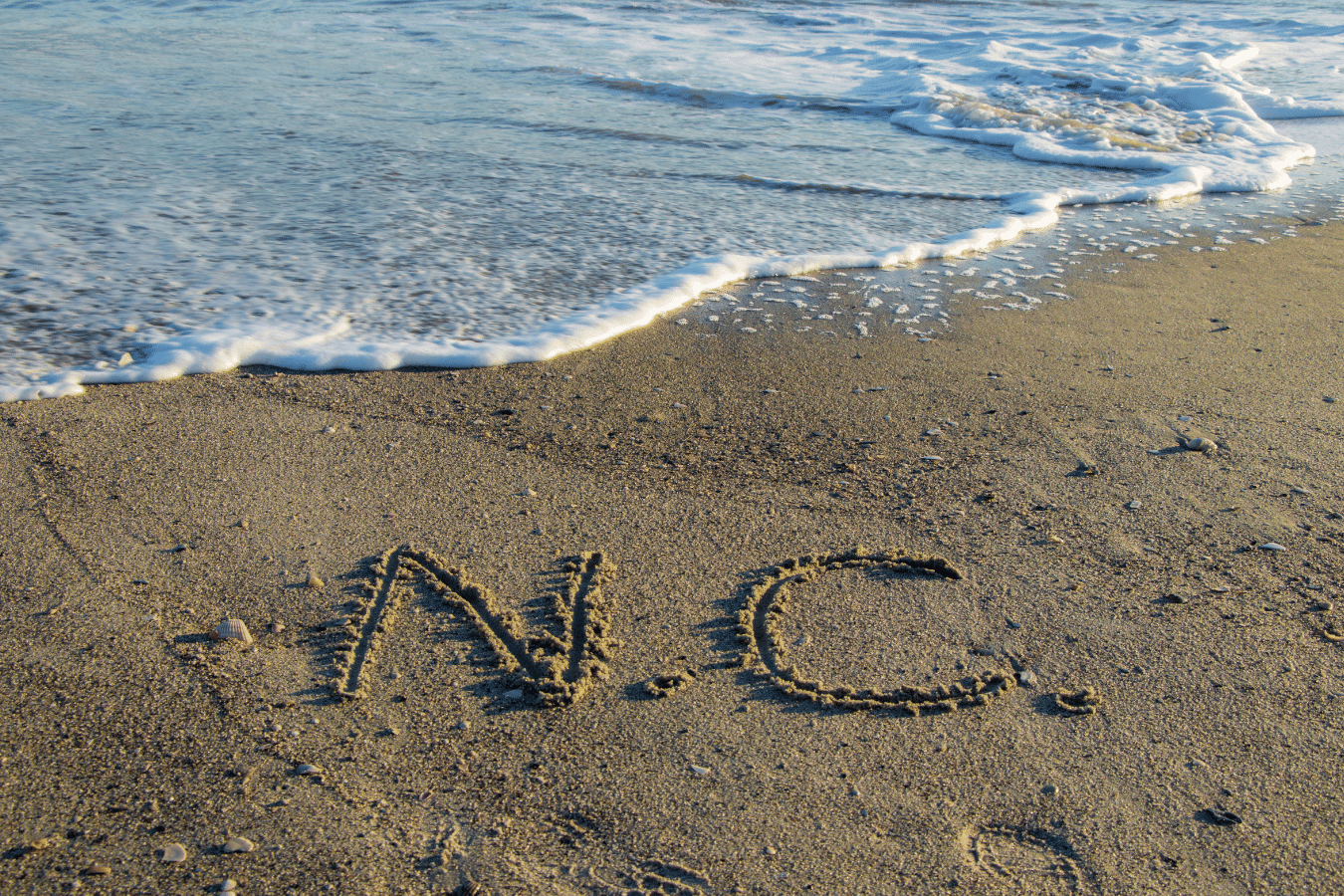 Kure Beach
Kure Beach is found just 15 miles south of Wilmington on Pleasure Island and is known as the home of the oldest fishing pier on the Atlantic Coast.
Not only is Kure Beach a nice beach, but it is a colorful beach destination that welcomes visitors from all over the state and country.
Located between Carolina Beach and Fort Fisher, Kure Beach is situated in a perfect area and features an oceanfront park, a nearby state aquarium, and miles of picturesque sandy beaches and clear blue water.
Masonboro Island Reserve
Accessed only by boat, kayak, and ferry, the Masonboro Island Reserve is the largest undisturbed barrier island located along the southern part of the North Carolina coast and is part of the North Carolina National Estuarine Research Reserve.
Spanning 8.4 miles, this natural reserve is used for research, education, and stewardship while preserving the tidal creek ecosystems, birds, fish, sea turtles, and invertebrates.
What will you do first in Wilmington, NC?
Whether you are looking for things to do in Wilmington with your friends or are planning out an intimate weekend getaway with your significant other, Wilmington has no shortage of adventures and attractions to explore.
While figuring out what to do first might be an overwhelming task, all of the attractions listed in this guide are guaranteed to give you a good time without breaking the bank.
Contact us to learn more about the best neighborhoods in Wilmington if you are interested in buying a home near some of these fantastic activities and attractions in Wilmington, NC!

Find your new home
Search real estate and homes for sale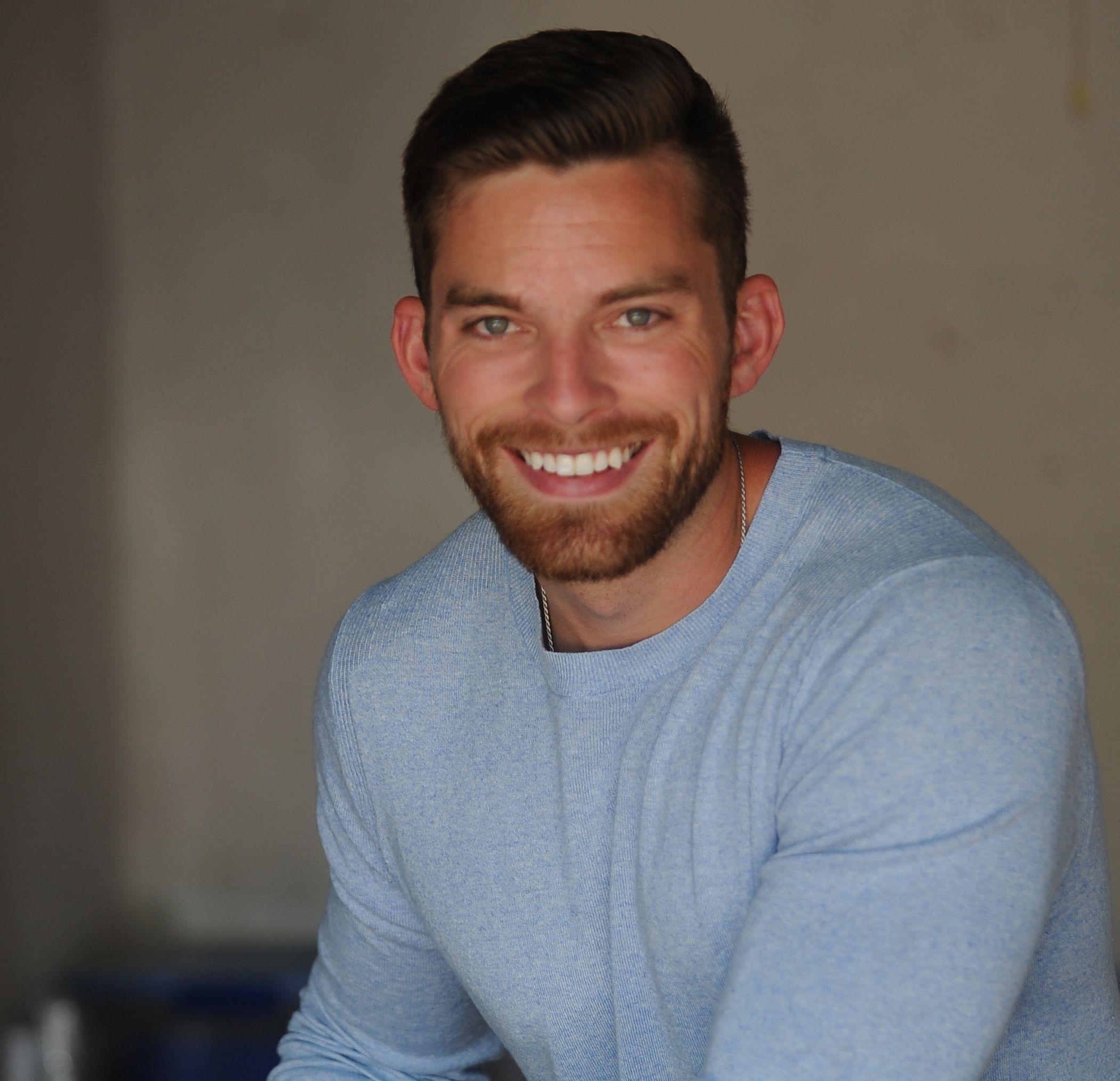 Ryan Fitzgerald
Hi there! My name is Ryan Fitzgerald, and I am a REALTOR®. My goal is to help you learn more about real estate through our Real Estate Blog! Hopefully, you enjoyed the above blog post and it found a way to provide help or value to you. When you're ready to buy or sell a home of your own let us know here. Please feel free to join the conversation by dropping us a comment below.