10 Things to Know Before Moving to Santa Barbara, CA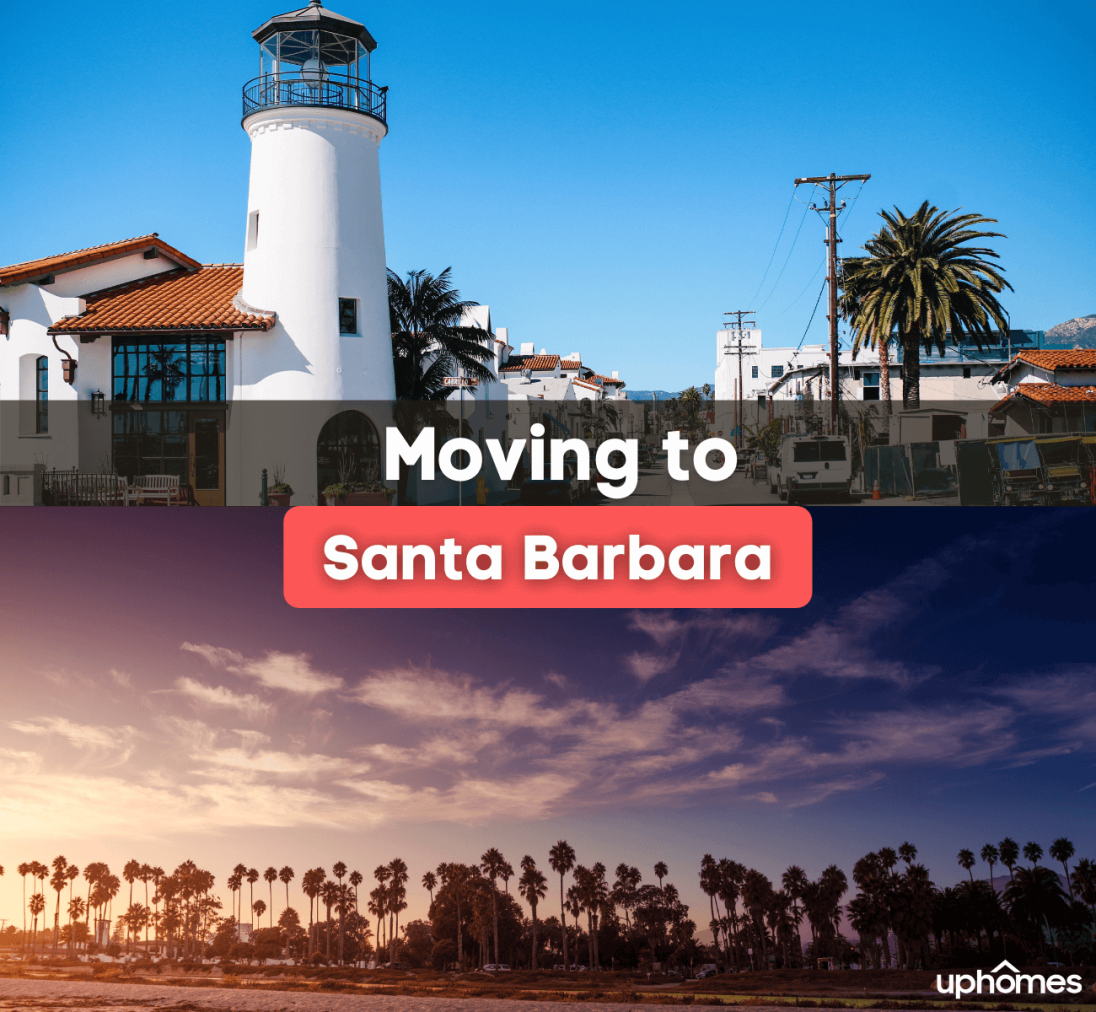 Living in Santa Barbara, CA
Moving to Santa Barbara, CA? Here's what it is like living in Santa Barbara, California!
Nestled near the Santa Ynez Mountains on the central coast of California lies the flourishing city of Santa Barbara. Often referred to as the "American Riviera," Santa Barbara is a good place to live and was even ranked as the 7th best place to live in the United States in terms of quality of life. Certainly, worth the visit, Santa Barbara is best known for its small-town beach vibe, breathtaking sunsets, outdoor activities, wine tasting, and world-class restaurants.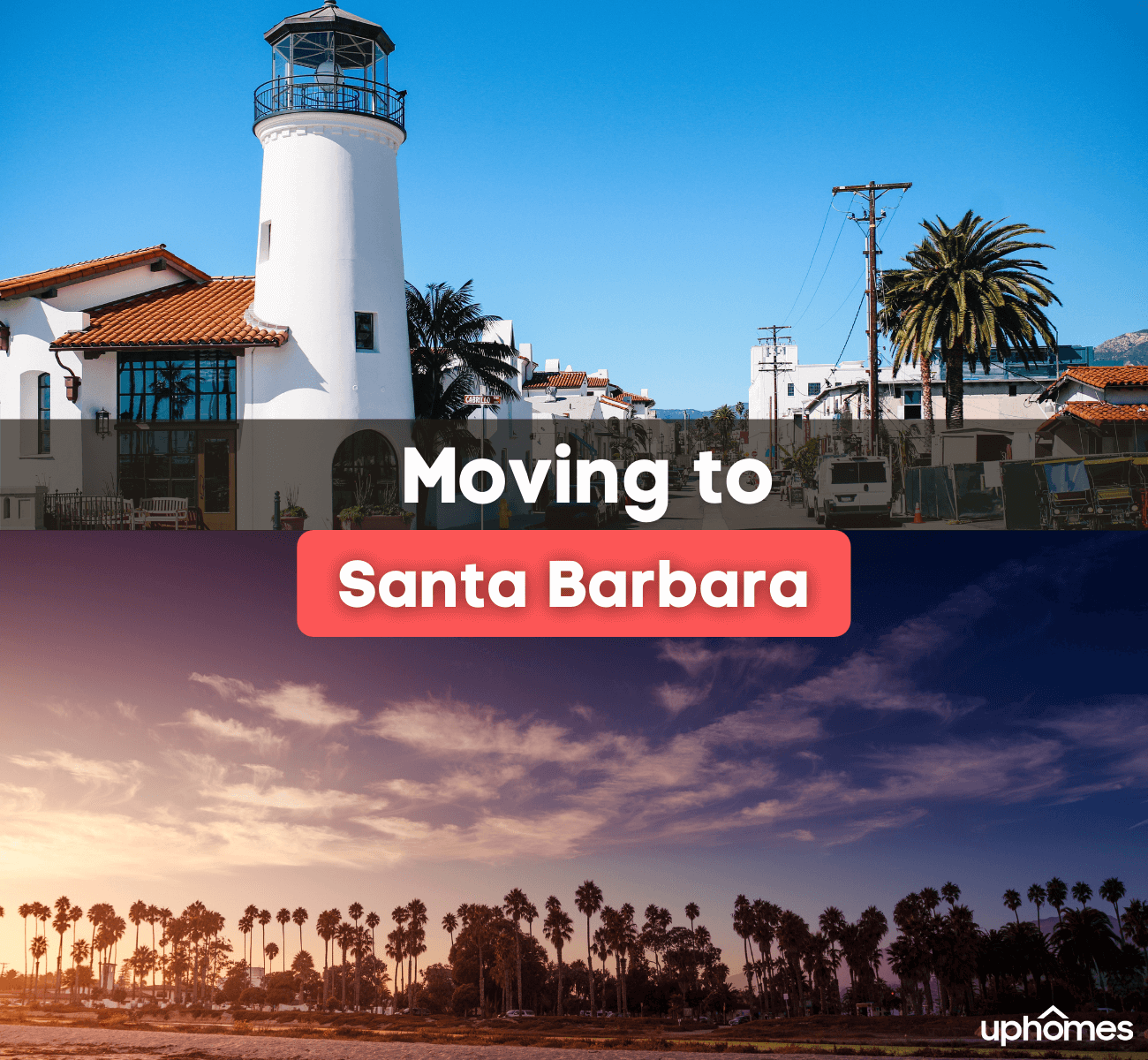 Only an hour and a half away from the bustling city of Los Angeles, many famous Hollywood stars such as Orpah Winfrey, Tom Cruise, Jennifer Lopez, and Brad Pitt call Santa Barbara home. Considered one of the best places to live in California, Santa Barbara is full of adventure and opportunity. If you have always wanted to move to California then consider living in this coastal paradise. Read on to learn more about the 10 Things to Know BEFORE Moving to Santa Barbara, California!
High Cost of Living
Similar to many other California cities, living in Santa Barbara is expensive. In fact, Santa Barbara ranks #4 out of 150 cities as one of the most expensive places to live in the United States. Not to mention, Santa Barbara is considered one of the most expensive cities in all of central California. While the city may be home to the rich and famous, 13% of its residents remain living under the poverty line due to its high prices. As a matter of fact, the cost of living in Santa Barbara is 100% higher than the national average.
Living in Los Angeles and living in San Diego are actually considered cheaper than living in Santa Barbara. While the average annual salary of residents in the city is around $77,000 a year, residents that own their own homes need to be making more than $106,000 to live somewhat comfortably. With an income tax rate of 9.3%, which is more than double the national average, any extra dollar earned can make a big difference in order to afford this high cost of living.
If you are moving to the area for the first time then it is important to know that housing prices are a leading factor towards the high cost of living. While the area has its fair share of sprawling mansions and luxurious estates, only about 1% of residents can actually afford to buy a home of their own. In fact, half of the city is made up of rental properties where the average apartment size is 650 square feet. With an average home price of $1.3 million, plan to dish out a good portion of your paycheck just on housing expenses. It is safe to say that if you are wanting to live in paradise then prepare to pay top dollar.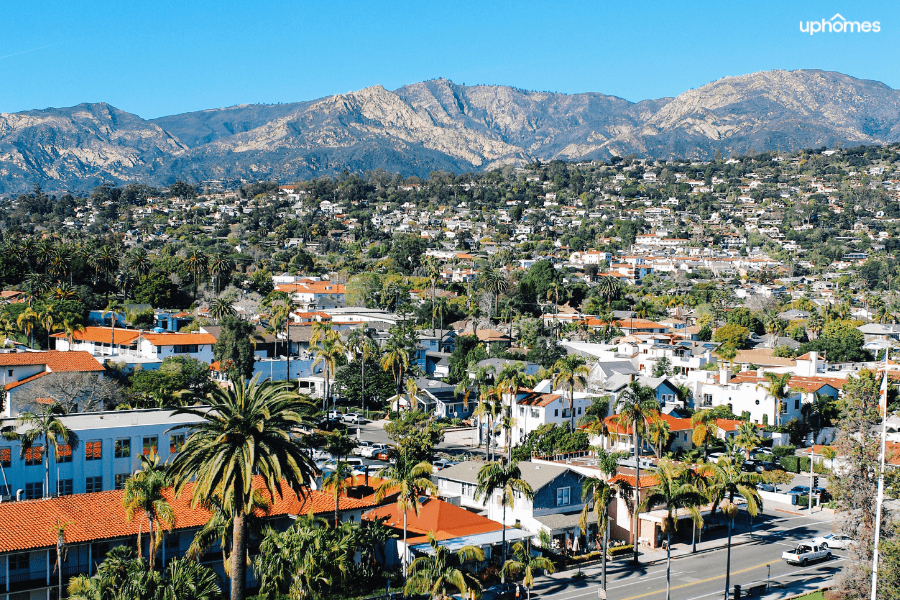 Admire the Architecture
Whether you choose to rent or to buy a home, the architecture and interior design styles in Santa Barbara remain enviable. Proudly displaying its rich historical significance, the cities architecture dates all of the ways back to the Spanish colonial days when California was under Mexican rule. Distinguished by Spanish Revival-style architecture, spot white stucco walls, exposed wood beam ceilings, red tile roofs, and expansive courtyards. The streets names even reflect Spanish influence. A prime example of true Spanish Revival architecture in the city is that of the Old Mission of Santa Barbara. Resembling buildings straight out of Madrid, Spain, this old mission is a must-visit for both history and architectural lovers. 
Beautiful Weather
One of the top reasons to move to Santa Barbara is its amazing weather. With a Mediterranean climate, summers are typically warm and dry while winters are cool and wet. There is an average of 283 sunny days throughout the year which makes for more fun outdoors. In the summer, August is the hottest month with an average high temperature of 73 degrees Fahrenheit. In the winter, December is the coldest month with an average high temperature of 43 degrees Fahrenheit. The months of July, August, and September are the most pleasant months with the most desirable weather.
If you are moving to the area from a cold climate, feel free to leave your snow shovel and snow boots behind. Since temperatures never dip below freezing, it never snows in Santa Barbara. On the other hand, Santa Barbara receives an average of 19 inches of rain per year. Since the United States average is 38 inches of rain per year, Santa Barbara is in a horrible drought much like the rest of California. Sadly, the drought is worsening as the days go by which has led to 88% of the state experiencing exceptional and extreme drought conditions. Residents are encouraged to conserve water by taking short showers, turning off the tap when brushing their teeth, and only running the dishwasher or washing machine when the load is full.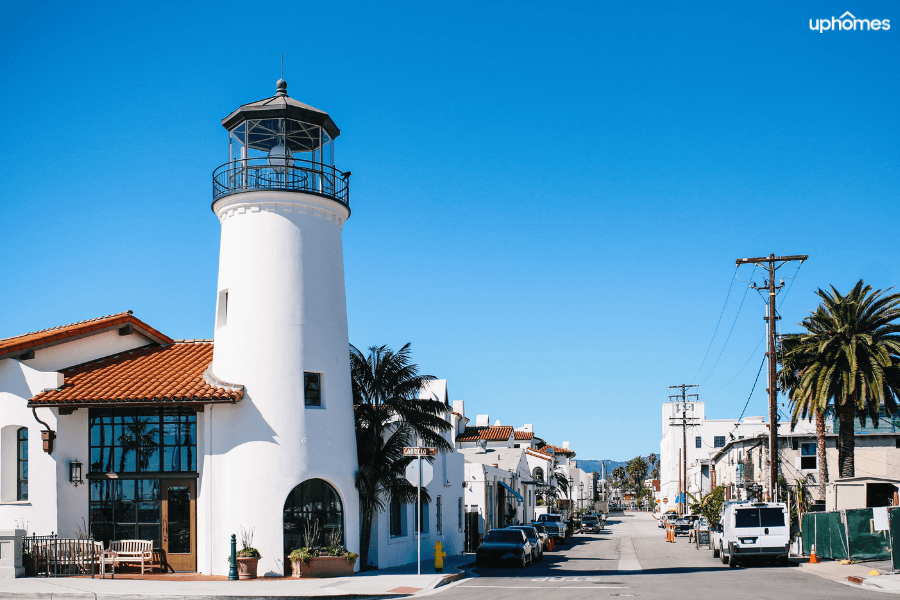 Santa Barbara is well educated.
If you are moving to the area with school-aged children or are interested in higher education opportunities for yourself, Santa Barbara is the place to be. Known for having the highest amount of top-rated public schools in California, Santa Barbara prioritizes its students and education. Home to multiple school districts in the area, Santa Barbara County consists of the Santa Barbara Unified School District, the Santa Barbara Elementary School District, and the Santa Ynez Valley High School District just to name a few. Some of the most popular schools in the area include Cold Spring Elementary School, Ballard Middle School, and Montecito Union High School. Before moving with your family, it might be a good idea to find out which neighborhoods feed into the schools that you would want your children to attend. 
For those interested in attending a local college or university, Santa Barbara has plenty of those. Having access to some of the best degree programs in the country alongside in-state tuition is a major benefit of living in Santa Barbara. No matter what you would like to study, there is a school for you close by. The University of California Santa Barbara for example is a public four-year university that was ranked 30th on a list of Best National Universities in 2021. With over 24,000 enrolled students and over 200 majors and degrees to choose from, UC Santa Barbara remains a popular choice among the locals. Santa Barbara is also home to Westmont College, Antioch University Santa Barbara, and Santa Barbara City College.
Watch out for wildfires.
Due to dry heat and current drought conditions, Santa Barbara and the rest of California are at risk for serious wildfires. While many of the ongoing wildfires are located in northern California, Santa Barbara experienced a recent wildfire in May of 2021. Known to spread rapidly, fires are dangerous and have led to billions of dollars in damages and millions of dollars to fight. The wildfire season in Santa Barbara usually begins in the middle of May and lasts until September or October. Sadly, as the fires continue, the smoky conditions have led to horrible air quality as the normally clear skies turn hazy. Before moving to the area, it is important to have a plan in place in case of an emergency evacuation. It might be a good idea to invest in a nice air filter for your home and always carry around a mask.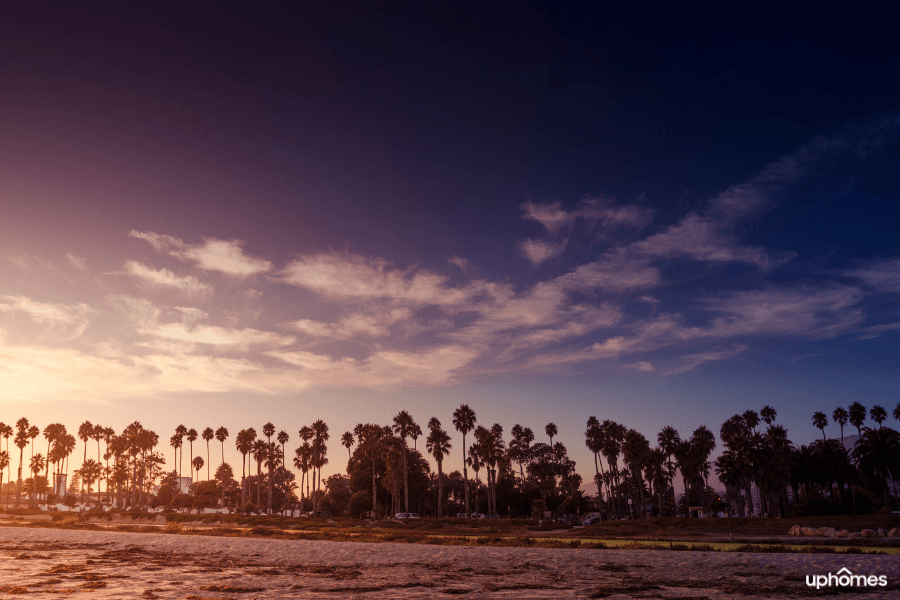 Learn how to surf.
Have you always wanted to live by the ocean? Then you are in luck. Santa Barbara is characterized by its miles of sandy coastline and pristine beaches. A hotspot for both locals and tourists, spending the day on the beach is a Santa Barbara pastime. Popular for its surfing and large waves, put on your wetsuit and prepare to hang ten.
Check out these popular Santa Barbara, CA beaches!
Become a wine connoisseur
While Napa Valley in northern California may be one of the most famous wine destinations in the state, Santa Barbara has a wine country of its own that deserves to be recognized. Home to many tasting rooms and wineries spread throughout the city, Santa Barbara is an up-and-coming wine region with sprawling vineyards and fertile valleys.
Check out some of these most popular wineries in Santa Barbara, CA!
Zaca Mesa Winery: This family-owned winery is steeped in history and remains a favorite in Santa Barbara County. Established in 1973, this winery is only 25 miles from the Pacific Ocean. Visit today for a tasting! 

Babcock Winery and Vineyards: A local favorite for over 30 years, this family-owned and operated winery is open daily for tastings and tours. 

Sanguis: Open in 2004, what started off as a small dream has turned into a beautiful vision. Making only the highest quality wines in the region, this winery and tasting room is a must-visit.
Learn to love avocados.
Did you know that Santa Barbara was the first one to introduce the rest of California to the avocado? That's right. In 1871, Santa Barbara brought the little green fruit up from Mexico. This means that without Santa Barbara there would be no guacamole! In order to celebrate this exciting historical feat, Santa Barbara County hosts the California Avocado Festival every year which is held in Carpinteria. Avofest is definitely a bucket list item for any locals that love all things avocado.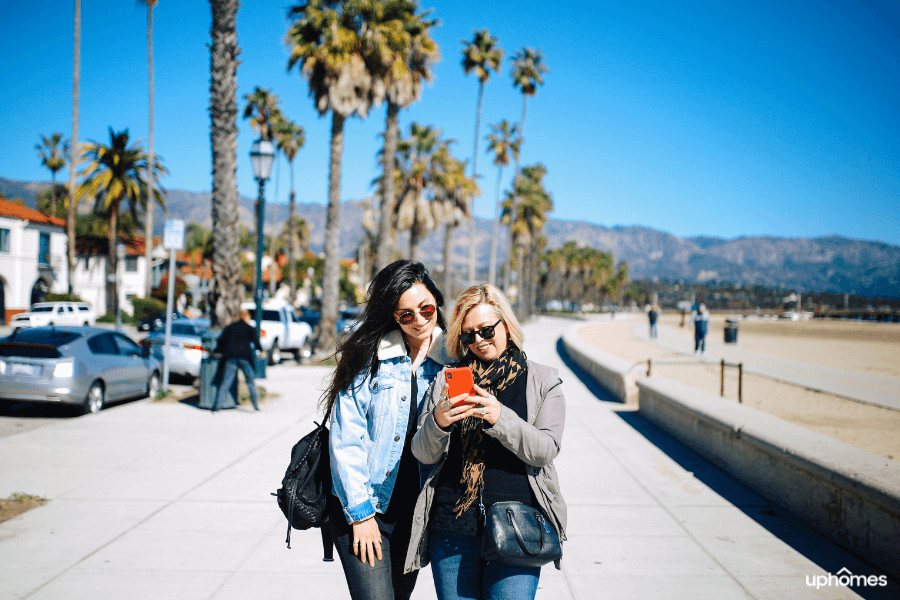 Take a hike.
Surrounded by the beautiful valleys and picturesque mountains, it is no surprise that most residents like to spend their free time outdoors hiking and exploring. While the beaches may attract most of the attention, lacing up your hiking boots every now and then is a great way to get to know the area. Home to many walking trails, parks, and green spaces, there is no better place to spend time outdoors in the fresh air than in Santa Barbara.
Check out these many popular parks and hiking trails in Santa Barbara, CA!
Jesusita Trailhead: Classified as an easy trail, this is a nice steady climb with easy access to parking. While this trail can get a bit crowded, this is a great trail to explore on a beautiful day. 

Parma Park: Located just off of State Route 102, this wilderness park offers amazing views and is a good workout for both you and your dog. 

Rattlesnake Canyon Park: Named after the curves and shape of the walking trails, this wooded canyon trail is a great hike all year round.
Never run out of things to do.
With so much to do, living in Santa Barbara is never boring. With many outdoor activities and festivals going on, the residents of Santa Barbara love to soak up the natural beauty of the city as much as possible. Whether it's exploring hiking trails, shopping at a local farmers market, checking out the local boutiques on State Street, attending the Santa Barbara Film Festival, or celebrating the summer months by attending performances and parades, Santa Barbara has a lot to offer.
Moving to Santa Barbara, CA - The Bottom Line
While moving can be stressful, this guide was created to explain what life is like in Santa Barbara. Before moving to Santa Barbara, make sure to reach out to one of our knowledgeable and experienced Realty Specialists to guide you through the home buying process. Once you decide on a budget and a property type, our team is ready to help you. Contact us today to find your dream home in Santa Barbara, California!
#blog-moving-california-cta#

Find your new home
Search real estate and homes for sale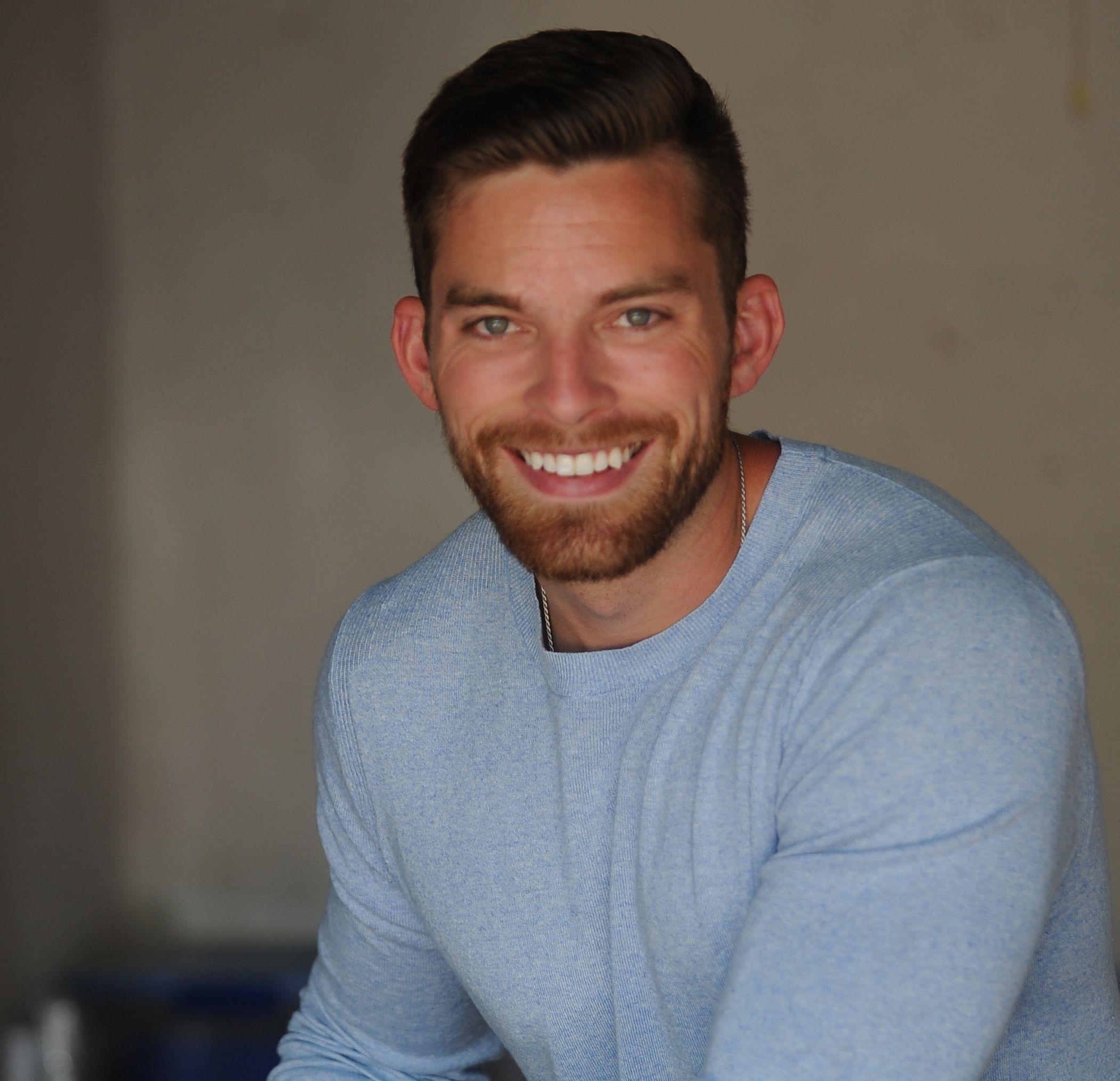 Ryan Fitzgerald
Hi there! My name is Ryan Fitzgerald, and I am a REALTOR®. My goal is to help you learn more about real estate through our Real Estate Blog! Hopefully, you enjoyed the above blog post and it found a way to provide help or value to you. When you're ready to buy or sell a home of your own let us know here. Please feel free to join the conversation by dropping us a comment below.