7 Things to Know BEFORE Moving to Pensacola, FL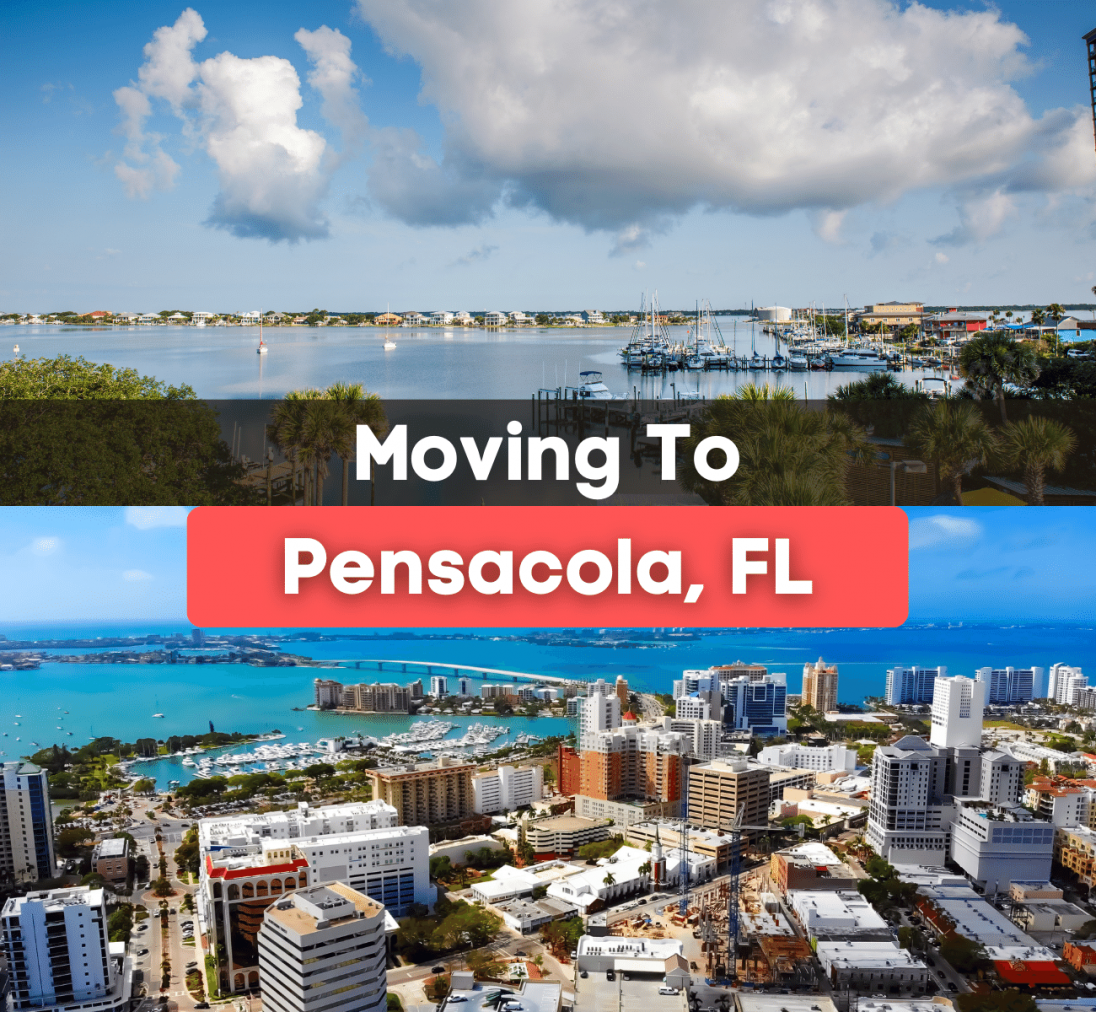 Living in Pensacola, FL
Are you debating moving to Pensacola, FL, and want to learn more about the area? Make sure you know these seven things about living in Pensacola. 
Pensacola is a great city on the western side of the Florida Panhandle. Pensacola has many beautiful beaches, festivals, award-winning restaurants, family-friendly attractions, and so much more. Most known for its relaxing, award-winning beaches and rich history, Pensacola is a fantastic place to live, and you've come to the right place to find out all the information you need.
Known as an affordable and beautiful place to live, Pensacola has many affordable homes, good schools, and a friendly family atmosphere. The city is also a fantastic vacation spot for families, spring break, and summer. If you are considering moving to Pensacola and want to learn more about the area, you've come to the right place.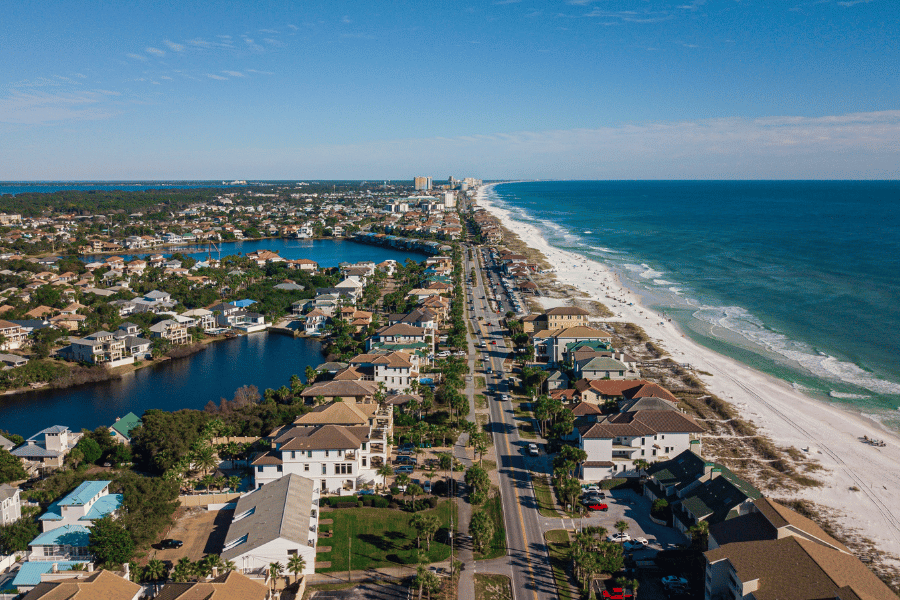 Moving to a new place can be overwhelming, with filing through all the essential information. Since we recognize how stressful this process can be, we are here to provide you with all the necessary information you need, all found in one place. If you are moving to Florida and want to call Pensacola home, this guide is for you. Keep reading to learn more. 
Here are the top seven things you should know before moving to Pensacola, FL 
Cost of Living
The cost of living in Pensacola is 5% lower than the national average and 6% lower than the state average. Since living costs are lower than the national average, everyday expenses in Pensacola are generally lower than in other areas. Transportation expenses are 9% lower, utility prices are 17% higher, grocery prices are 2% lower, and housing prices are 9% lower than the national average. 
Although Pensacola residents tend to earn less than the average, the average annual salary in Pensacola is $48,311. Residents experience much lower housing prices than the U.S. average and lower taxes than various towns and cities in Florida. Overall, Pensacola is known as an affordable place to live, primarily based on its low cost of living. 
| | |
| --- | --- |
| Cost of Living Item | Average Price |
| Median Home Price | $409,880 |
| Median Rent | $1,246/ month  |
| Energy Bill | $207.59/ month  |
| Phone Bill | $223.32/ month |
| Gas | $3.08/ gallon  |
*Data Sourced from PayScale
Real Estate
Pensacola has a generally affordable housing market, including buying a home or renting an apartment. The median home price in Pensacola was $442,506 in April of 2023. Houses in Pensacola stay on the market for an average of 72 days, giving you plenty of time to find your perfect home in a beautiful neighborhood. The area is primarily a safe place to live in Florida, making it a great place to move to with your family. 
The majority of people moving to Pensacola come from other areas in Florida or New York, Chicago, and Boston in search of single-family homes, apartments, and waterfront homes. With the growing city, the rental market is advantageous, making it a great city to invest in real estate.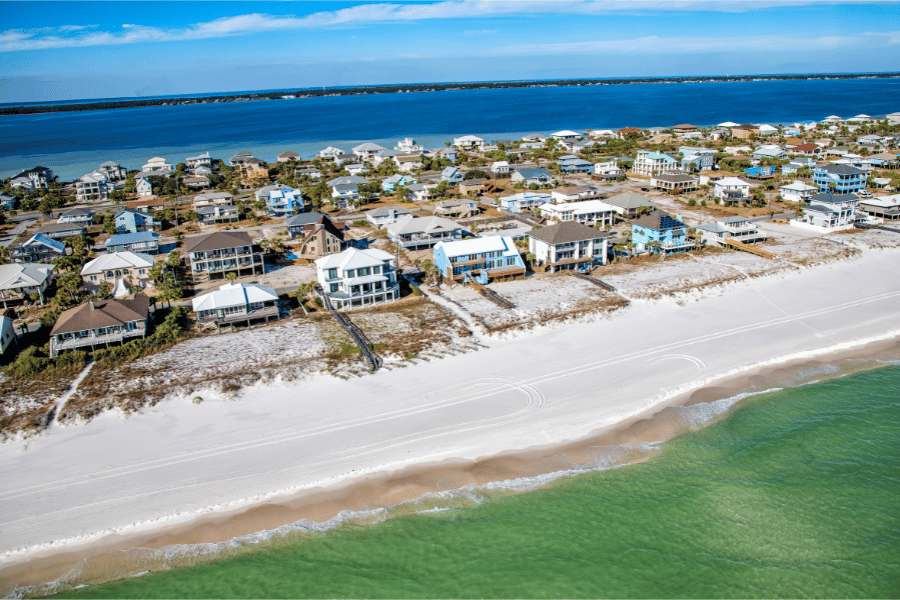 Dining
Pensacola is known for its many delicious restaurants for all types of food. The dining ranges widely and has everything you could think of. With its mix of new and timeless restaurants, the city is primarily known for its mouthwatering crab cakes and shrimp. No matter what you crave, you will want to take advantage of these popular places to eat once you move to Pensacola. 
Check out these local favorite restaurants in Pensacola, FL: 
Carmen's Lunch Bar and Tapas: Found in Downtown Pensacola, their eclectic menu of soups, fresh salads, savory tapas, homemade sandwiches, boutique wines, imported beers, and signature iced teas help create their relaxing southern atmosphere. The perfect spot to stop for lunch as you're exploring downtown.
The Global Grill: This upscale tapas bar and restaurant in Downtown Pensacola has been described as the best-tasting restaurant in Pensacola. Paired with an amazing atmosphere, the Global Grill combines the best local and international cuisine in their frequently changing menu. 
Restaurant Iron: This unique, stylish locale serves gourmet southern cuisine, with the addition of clever cocktails, making it a must-stop in Pensacola. After its opening in 2012, they moved their home to downtown Pensacola in 2014. Restaurant Iron has been recognized for numerous awards, including Best Restaurant in Pensacola and Florida Trend Magazine's Golden Spoon Award recipient.
The Grand Marlin: Located on Pensacola beach, they offer a relaxed atmosphere with seafood so fresh they print their menus daily to take full advantage of the local catch, making your food from scratch daily. Their story started with a group of friends on a boat in 2008 in the Virgin Islands. The friends bonded over fishing and came up with the idea of The Grand Marlin together. 
Fish House: This lively restaurant offers beautiful outdoor seating looking over Pensacola Bay, with live music coming soon. They offer a wide range of house wines, drafts, and fresh, local fish to create the perfect southern restaurant with a great history.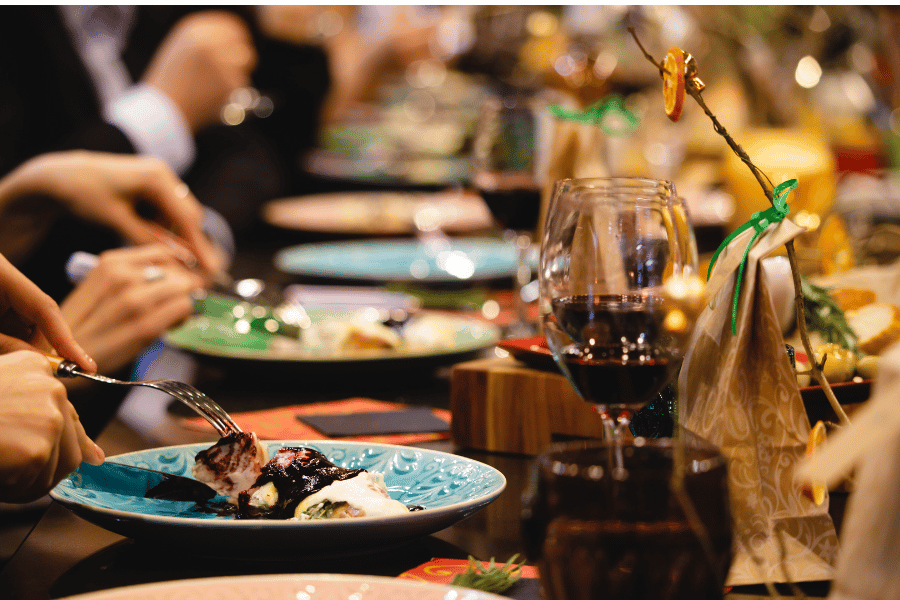 Job Market
The Pensacola area's most influential industries are financial services, health care, and hospitality. In addition, hotels and tourism organizations account for a large portion of the employment opportunities in the area. Pensacola has seen the job market increase by 1.9% over the last year, and within the next ten years, job growth is predicted to be 42.0%, compared to the US average of 33.5%. 
Along with its rich military history, the defense industry has a significant presence in the area. Due to the city's proximity to multiple military bases, many Pensacola residents work as military members. In addition, the University of West Florida's Center for Cybersecurity has a presence in the area which helps to empower local businesses. 
Weather
Accompanying the beautiful beaches, the weather in Pensacola is famously warm and sunny. Along with the rest of Florida, the summers are long and hot, while the winters are short and cold. The perfect weather for anyone who loves the sun. The weather also brings a lot of tourism, especially in Early April to Mid May and from Late September to Early November when the weather is ideal. It's important to note that the majority of mid-summer weather can get extremely hot, making it the perfect time to take a dip into the beautiful crystal-clear Florida Gulf Coast waters. 
The hottest season lasts for 4.2 months, from Mid May to the end of September, with the daily high temperature averaging above 84°F. On the other hand, the cool season lasts about 2.9 months, from the beginning of December to March, with an average low and a high of 67°F. As a beach city in Florida, Pensacola does experience occasional hurricanes and tropical storms from June to November. Although, its location on the Gulf of Mexico makes it much less susceptible to direct hits from major tropical storms. Overall, Pensacola's weather is considered to be ideal for anyone who loves to enjoy the outdoors in the sun.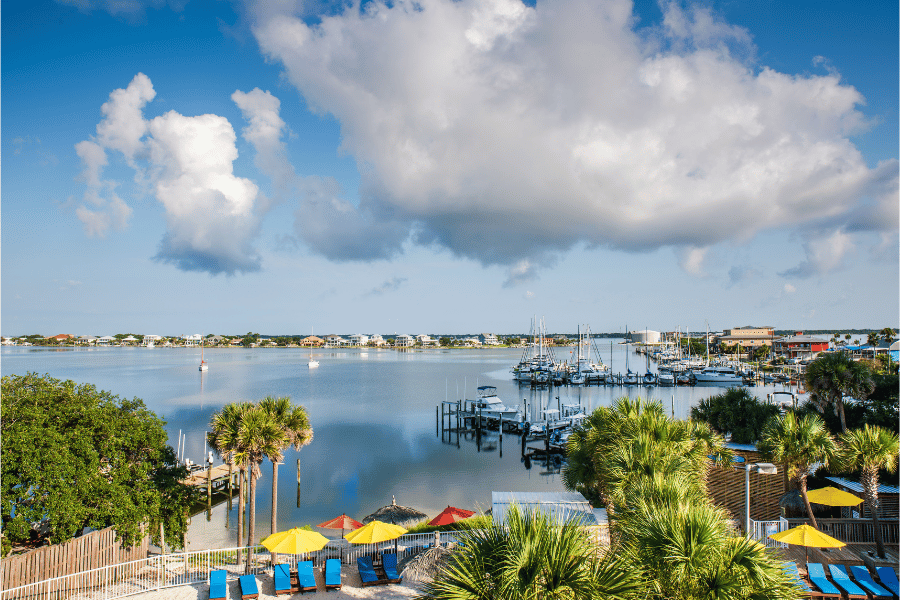 Beaches
Placed on the westernmost part of Florida, Pensacola beaches are prime destinations for family vacations, spring break, and summer trips for all ages. Florida is known for their amazing beaches, and Pensacola is no different. Their award-winning beaches, along the beautiful shorelines, offer amazing places for swimming, sunbathing, and fishing. All while also offering excellent restaurants, historic sites, and fun-filled attractions.
Check out some of the most well-known beaches in Pensacola:
Casino Beach: Famous for its sugar-white sand and beautiful green waters, making it the perfect spot for sunbathing and swimming. Casino Beach also includes many facilities, including showers and picnic tables for the perfect beach day. 
Opal Beach: This precious hidden gem is a prime spot for fishing, sunbathing, walking, and swimming in its crystal-clear ocean waters. Opal Beach does require a fee to enter as it is a part of the Gulf Islands National Seashore. 
Gulf Islands National Seashore: As one of Pensacola's most popular swimming beaches, this beach offers many boat tours and wonderful restaurants. The seashore features blue waters, snowy-white beaches, fertile coastal marshes, and appealing nature trails. 
Langdon Beach: This beach is perfect if you're looking for a calm place to fish or swim with seasonal lifeguards, a picnic pavilion, a bathhouse and outdoor shower, and easy beach access for people with disabilities. 
Quietwater Beach: Located on Pensacola's safe and shallow waters, this beach is perfect for families with small children. The whole family can enjoy the breathtaking ocean and serenity with the calm water.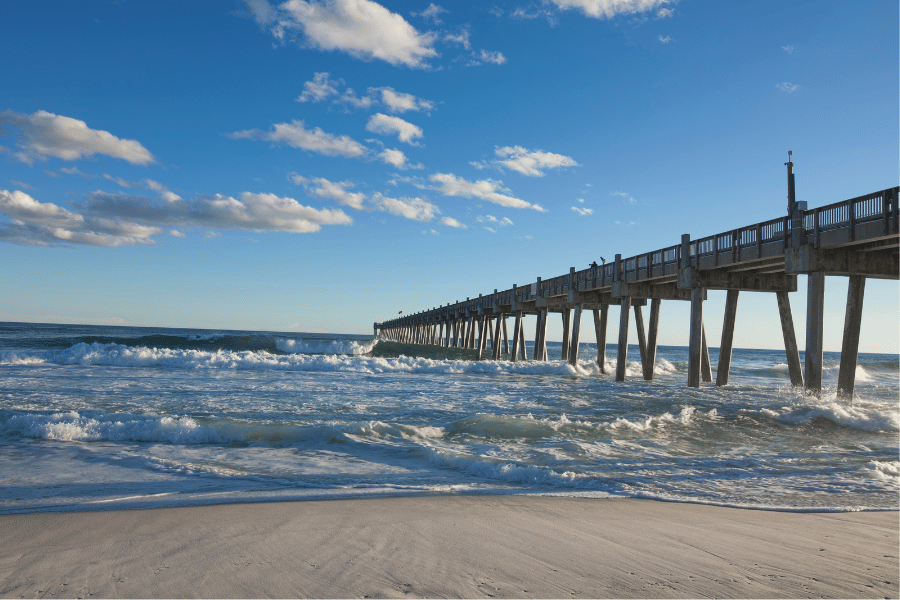 Traffic and Transportation
As a major vacation spot, Pensacola has its own international airport, making it extremely easy to move into the city. The city also has its own transit complex, the Rosa L. Parks Transit Complex, which runs Monday through Friday, with some routes running Saturday and Sunday. All buses are wheelchair accessible and include bike racks to make it easy to travel the city. If you have any more questions or concerns about the bus schedule, check out their website. 
The downtown area is highly walkable, offering a walkable path to overlook the water. The beach is about a 20-minute drive from downtown, making it a quick trip to the water after a day spent downtown. There are many opportunities to boat around or take a short ride on the trolley around town. 
Pros and Cons of Living in Pensacola, FL
Pros
Lots of employment opportunities
Stunning beaches
Great real estate market
Affordable cost of living
There's something to do for everyone
Cons
High crime rate
High summer temperatures 
Traffic
Threat of hurricanes
Public transit
FAQ: Moving to Pensacola, FL
Here are some commonly asked questions about moving to Pensacola, Florida. 
What is Pensacola, Florida, known for?
Pensacola is best known for being the "Cradle of Naval Aviation," they are home to the renowned U.S. Navy Flight Demonstration Squadron, Blue Angels. 
What is the best month to go to Pensacola, Flordia?
As one of the best places to live in Florida, the significant pull towards Pensacola is the beach and sunny weather during the summer months. In addition, it is essential to remember that summer days in Florida can get extremely hot, which is why the best time to go to Pensacola is late spring to early summer. 
Why is Pensacola so cheap?
One of the most significant reasons for Pensacola's affordability is a result of its low housing costs. Although, the majority of miscellaneous and utility expenses are higher than the national average. 
Is Pensacola a party town?
Similar to most downtown areas, there are tons of nightlife options, whether you're looking for dive bars, late-night Irish pubs, dueling pianos, nightclubs, live music, and more. 
Moving to Pensacola, FL - Final Thoughts
Infamously known for its beautiful beaches, Pensacola is not only a charming city, but it has a lively downtown area and plenty of job opportunities for all types of people. From its low cost of living to its affordable real estate, this sought-after Florida city has many fun and exciting amenities to take advantage of. Whether you are moving for work or the warm weather, Pensacola is the perfect option to move to for anyone interested in Florida. 
If you want to learn more about Pensacola and its homes for sale, you can contact one of our Real Estate Specialists to help you in your home search. We have plenty of helpful guides about many cities and states nationwide that will give you all the information you need to know to move.
Our team at UpHomes is dedicated to helping you find the perfect home, restaurants, beaches, and activities to do in the area. Please don't hesitate to get in touch with us, as we are excited to help you with any questions and concerns about real estate in Florida or other areas. 

Find your new home
Search real estate and homes for sale