7 Best Neighborhoods in Oakland, CA: Best Places to Live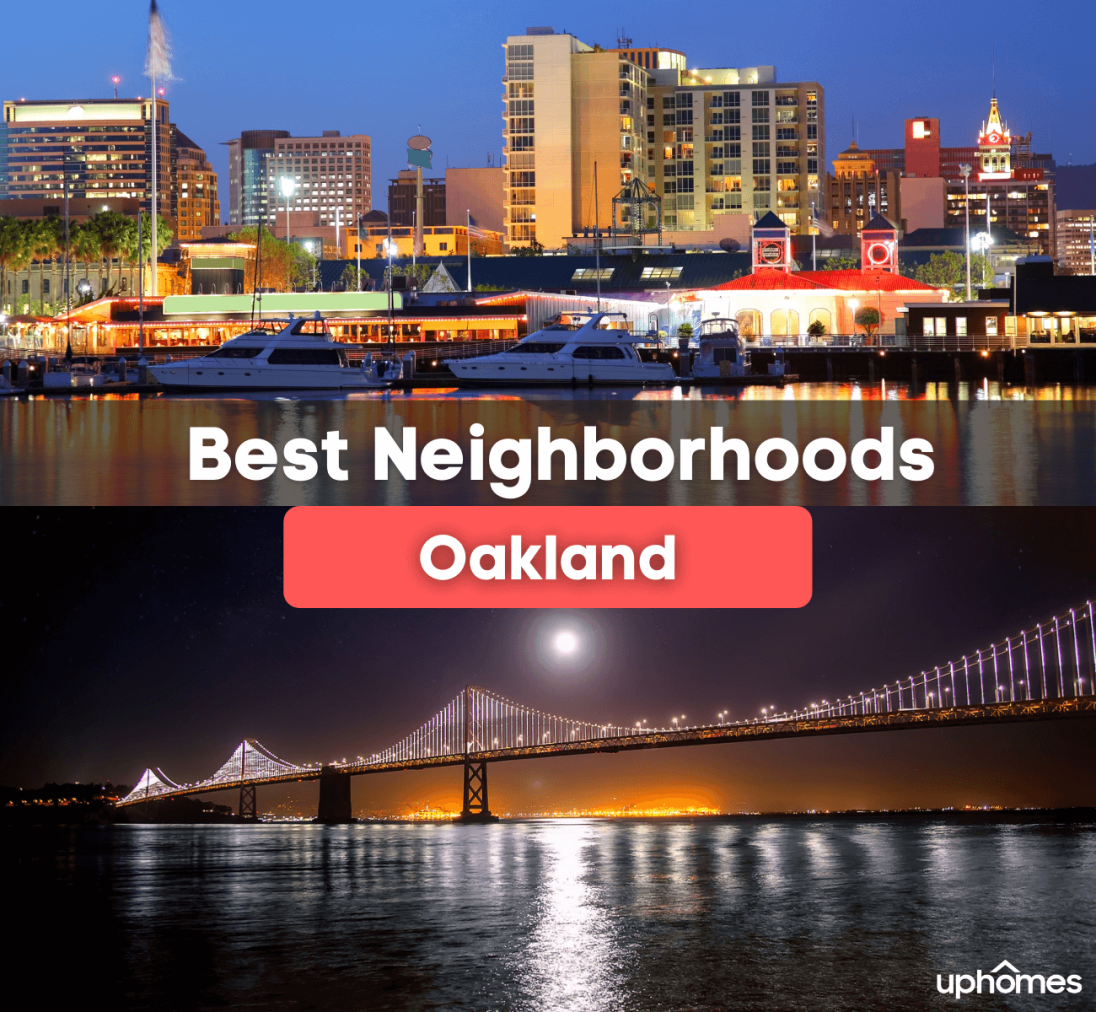 7 Best Places to Live in Oakland 
Searching for the best places to live in Oakland? Here are 7 of Oakland's best neighborhoods!
The west coast port city of Oakland, California has many advantages. As a thriving business center with even better weather, it is no wonder why Oakland is considered an ideal place to live in the state of California. While moving to San Francisco may be a more popular destination in the Bay Area, this bustling city on the east bay is becoming a top location for young professionals and entrepreneurs. If you are thinking about moving to Oakland then you are probably wondering where you should live. Home to many safe and sought-after communities, this neighborhood guide was created to help you find a good place to call home.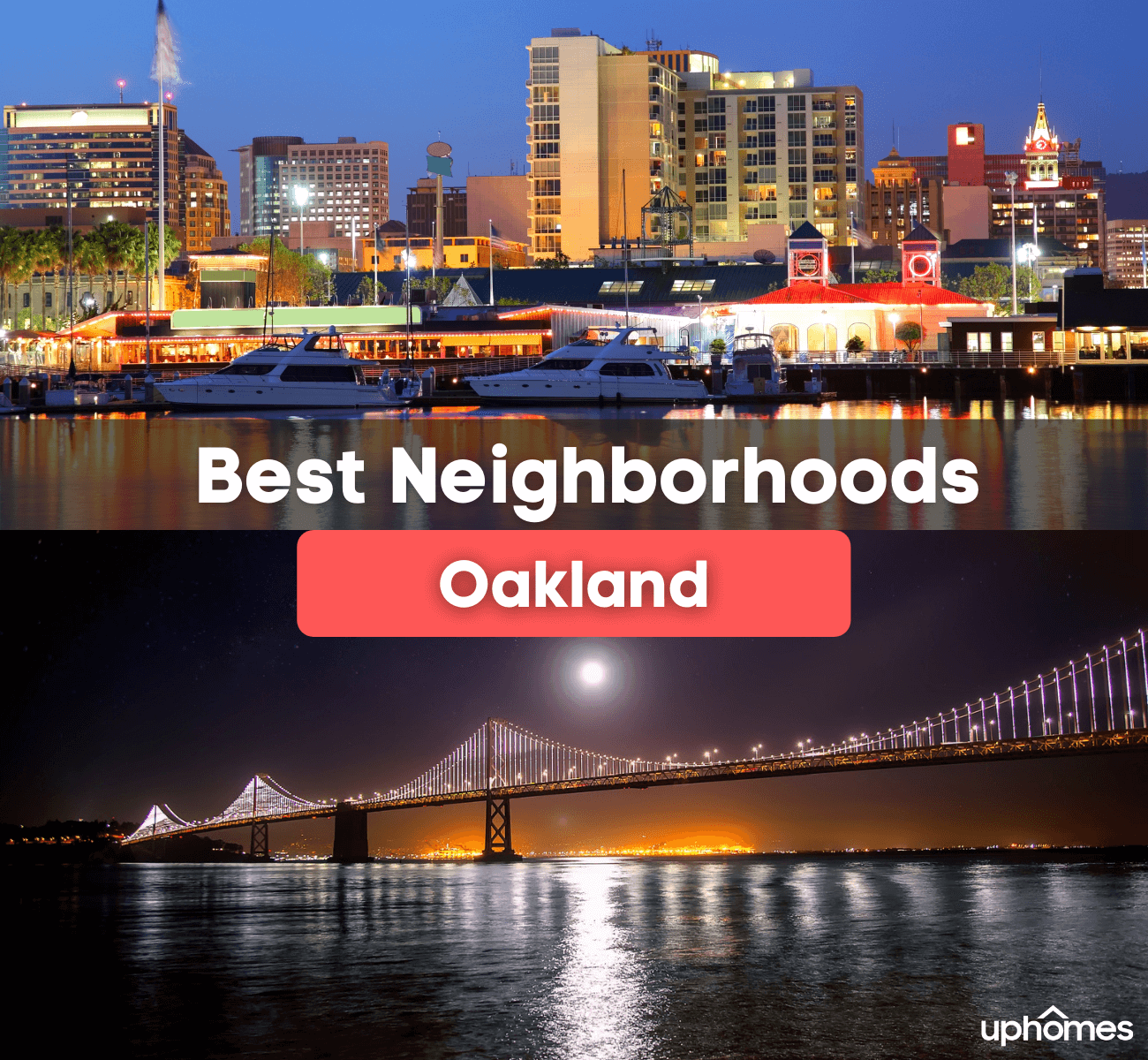 By compiling a list of only the best areas to live in Oakland, our team hopes that your big move to California will run as smoothly as possible. No matter what property type you are looking for or what lifestyle you want to live, there is a neighborhood for you. Read on to learn more about the 7 Best Neighborhoods in Oakland, California!
Rockridge
Did you know that the San Francisco Bay Area is one of the best places to live in California? Considered the land of opportunity it is no wonder why many people are heading to this part of the country in search of a better life. While the cost of living may be expensive, the amazing neighborhoods could be argued as being worth the extra expense. The neighborhood of Rockridge for example is just one of the many best neighborhoods in the city of Oakland. Known as one of the most expensive residential communities in Oakland, this area remains a top pick for young professionals and families. 
With a low crime rate that is 68% safer than the rest of Oakland, living in Rockridge is a desirable area for raising children. Surrounded by beautiful tree-lined streets and top-rated amenities, Rockridge offers its residents a mixture of suburban and urban living. Located in the northern part of Oakland, there is an abundance of dining options, vintage shops, local boutiques, trendy bars, and yoga studios. With multiple architectural styles find a variety of single-family homes and comfortable bungalows to call home. Plus, close to the BART Train Station which is the Bay Area's Rapid Transit system, commute to and from work with ease.
Local Favorites: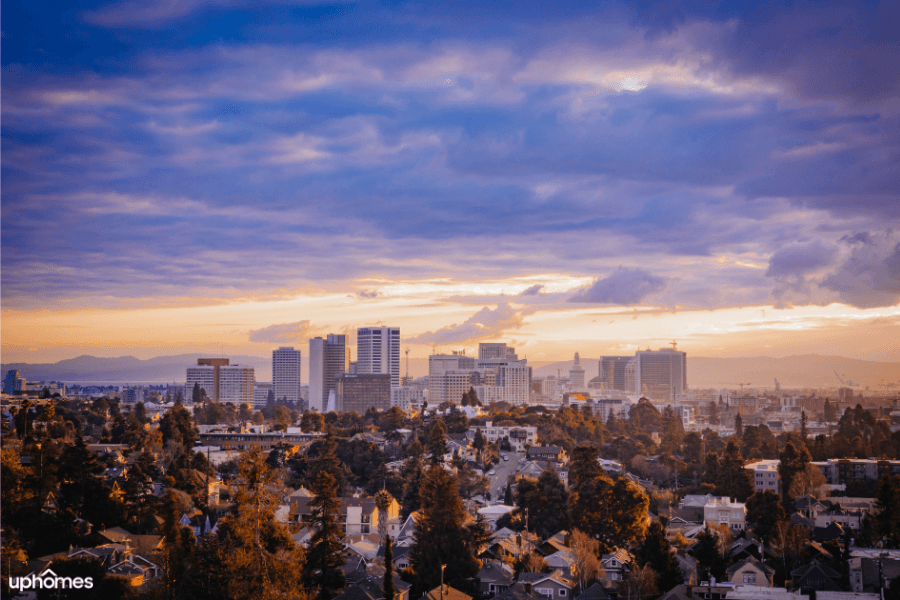 Piedmont Avenue 
Located next to Rockridge, the neighborhood of Piedmont Avenue is small and quaint. Perfectly mixing suburban living with the hustle and bustle of a busy business center, this affluent neighborhood is worth considering as your next new home. With many apartment complexes, Victorian Bungalows, and renovated single-family homes, there is an architectural style to appeal to any young professional and couple looking to start a family. Plus, Piedmont Avenue is considered safer than 56% of other Oakland neighborhoods. Featuring multiple parks, green spaces, playgrounds, dog parks, and walking trails, the residents of Piedmont Avenue like to stay active and spend time outdoors. Home to some of the top restaurants and most popular shops in Oakland, Piedmont Avenue may be just the place for you.
Local Favorites: 
Montclair
This neighborhood in Alameda County is located on the western side of the Oakland Hills. With a population of 4,000 people, the community of Montclair is among the safest neighborhoods in Oakland. Great for young families and empty-nesters, Montclair provides a large variety of property types to choose from including storybook cottages, apartment complexes, and manicured single-family homes. Due to its expanse of forests that surrounded the area, this urban neighborhood is home to many private estates and desired properties. While the houses may be a big draw to the area, Montclair also happens to be one of the most affordable places to live in Oakland with a current median home value of about $839,000. In our opinion - Montclair is one of the best neighborhoods in Oakland, California! 
Local Favorites: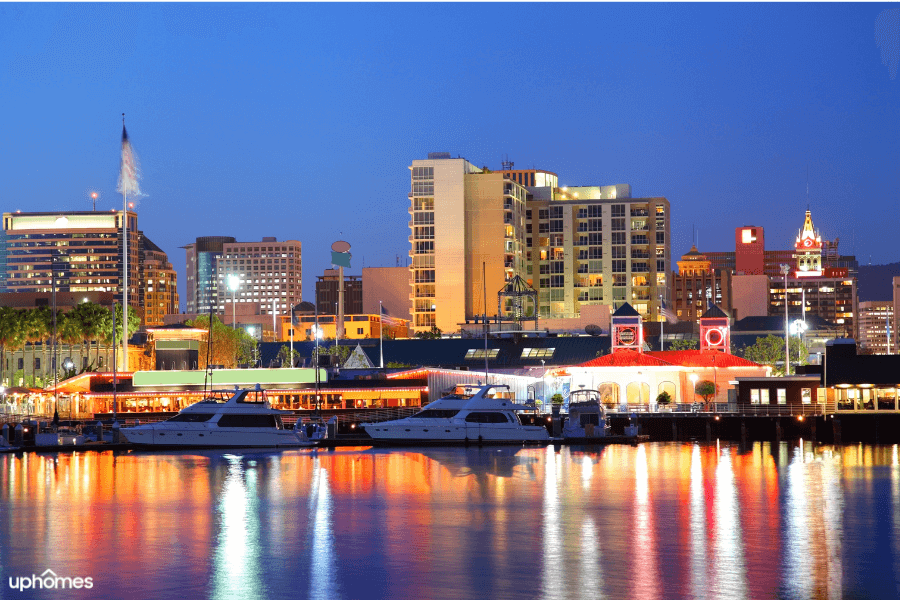 Temescal 
Located in North Oakland, Temescal is one of the oldest neighborhoods in the city. Perfect for singles and motivated young professionals, Temescal is a favored area with a strong art scene. Prized for its hipster-like vibe and free-spirited atmosphere, the residents in Temescal can be found at one of the many chic coffee shops, vintage clothing stores, or hip breweries. Full of distinct charm and character, this neighborhood is home to a variety of homeowners with culturally diverse backgrounds. With a low crime rate and a high safety rating, Temescal is a fantastic place to settle down no matter where you come from. Plus, known as a welcoming and family-friendly neighborhood, the school system is highly rated and there are many parks and playgrounds for raising a family of your own. 
Local Favorites:
Grand Lake
Found on the northeast corner of Lake Merritt, the neighborhood of Grand Lake is considered one of the oldest areas in the city of Oakland. A go-to spot for young professionals, Grand Lake has turned into a growing and ever-changing residential community with many local boutiques and top-rated restaurants. Safer than 84% of the city, Grand Lake is a highly sought-after place to live. From Art Deco architectural styles to homes originally built in the 1950s, this neighborhood is beloved for its character and charm. Prized for its relaxing and laid-back atmosphere, Grand Lake has been able to keep an affordable cost of living with residences selling at a reasonable price. If you enjoy watersports and spending time outdoors then there is always something to do in Grand Lake. Whether you want to go boating, kayaking, swimming, jogging, or biking, spending the day by the lake is a treasured neighborhood activity. 
Local Favorites: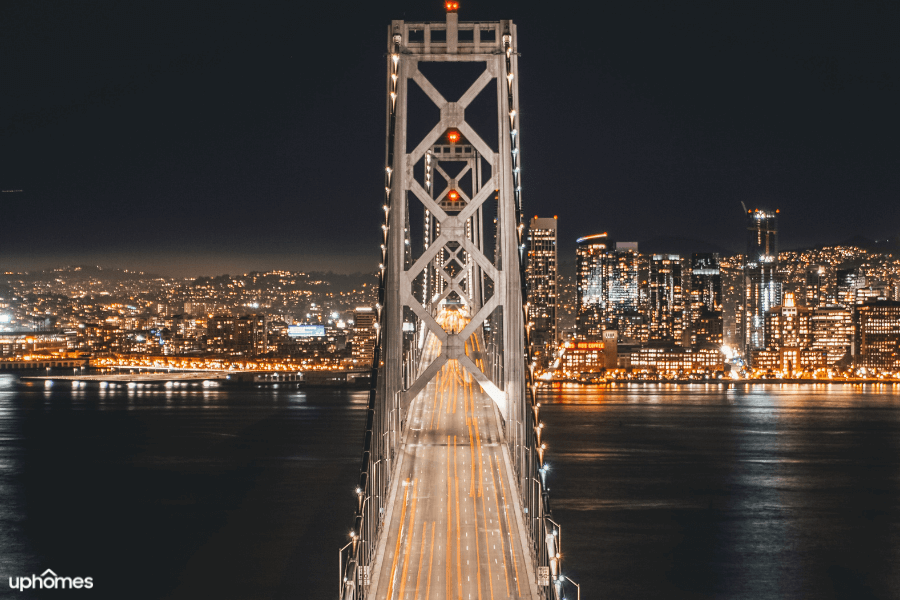 Downtown Oakland 
If you want to be in the center of successful businesses and exciting city life, look no further than Downtown Oakland. This central business district is the home of chic restaurants, shops, and many local attractions. Recently coming out of a massive renovation, Downtown Oakland is the heart of the city and is an eccentric neighborhood for all lifestyles. Known as a diverse community, living in Downtown Oakland is the perfect place for young professionals. Not only is the city walkable but short commute times to and from work along with access to top amenities make for a fantastic living experience. While Downtown Oakland may not be as safe as other neighborhoods in the city, this part of town outshine in other areas. Whether you want to indulge in the vibrant nightlife scene of the city or want to network your way to the top of a company, living in Downtown Oakland is a dream come true for many. 
Local Favorites:
Adams Point 
Nestled on the northern shore of the popular Lake Merritt, the neighborhood of Adams Point is a family-friendly urban residential community. Only 26 minutes to Downtown San Francisco, Adams Point is in a central location with many sidewalks and well-lit streets. While this may be an urban area, the neighborhood's location close to the lake leads to many residents spending time outdoors on the lake trails walking the dog, running, or jogging. Great for young professionals and families alike, the public school system in Adams point is highly rated for those moving with school-aged children or are wanting to start a family. Some of the top-rated schools in the area include Lincoln Elementary School, Westlake Middle School, and Oakland Technical High School. 
Local Favorites:
The Best Neighborhoods in Oakland, CA - The Bottom Line
By providing you with the inside scoop of where you should live in Oakland, California, this guide will hopefully make your move as stress-free as possible. Before buying a house, make sure you reach out to one of our knowledgeable and experienced Realty Specialists to guide you through the home buying process. With the help of our team, find a neighborhood that is right for you in no time. Contact us today to find your dream home and neighborhood in Oakland, California!
#blog-moving-california-cta#
Additional Resources: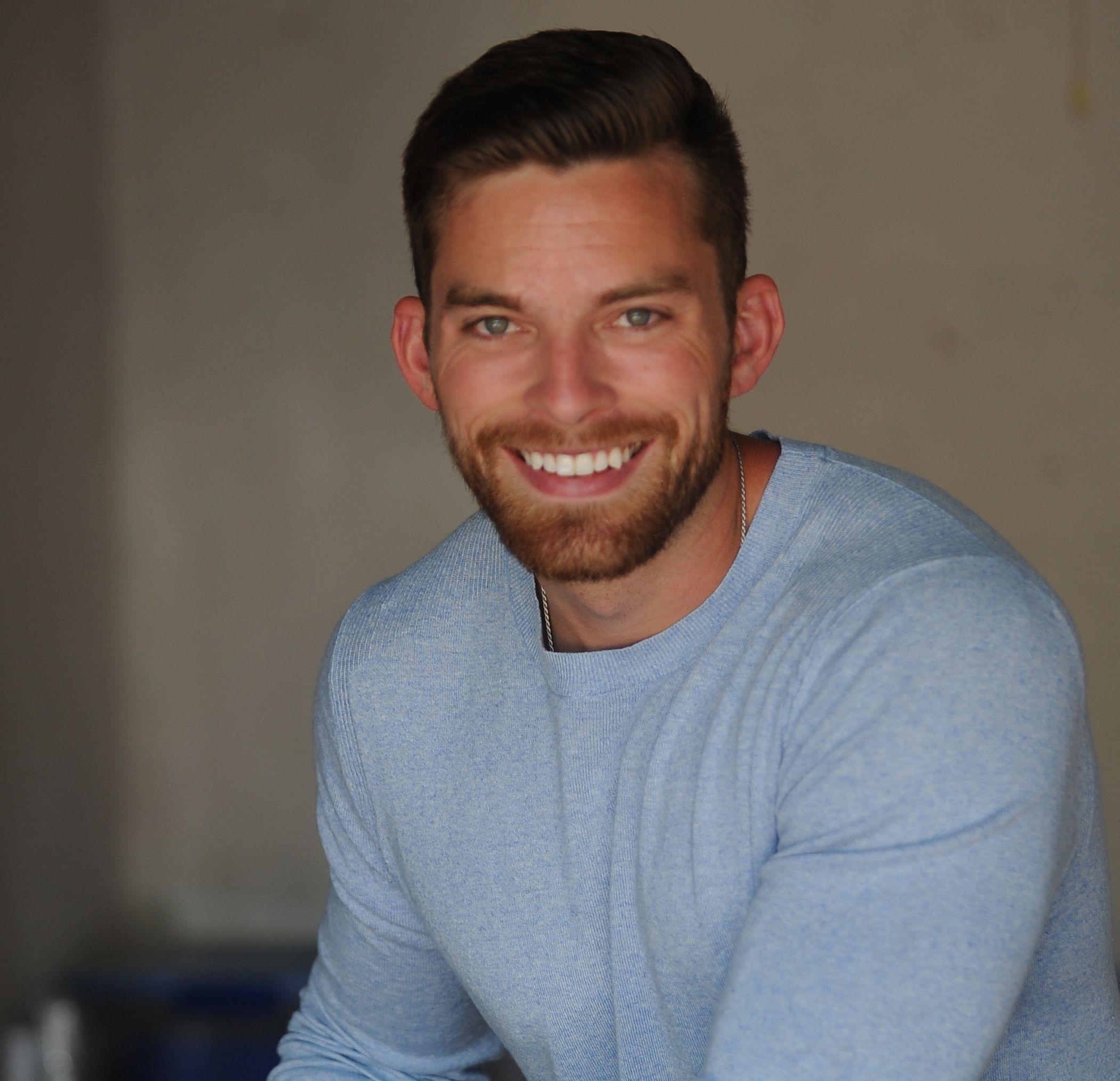 Ryan Fitzgerald
Hi there! My name is Ryan Fitzgerald, and I am a REALTOR®. My goal is to help you learn more about real estate through our Real Estate Blog! Hopefully, you enjoyed the above blog post and it found a way to provide help or value to you. When you're ready to buy or sell a home of your own let us know here. Please feel free to join the conversation by dropping us a comment below.