7 Best Neighborhoods in Fort Worth, TX
Best Places to Live in Fort Worth, TX
Searching for the best neighborhoods in Fort Worth, TX? Here are the 7 best places to live in Fort Worth, Texas!
As one of the fastest-growing cities in the United States, Fort Worth is a modern city with southern charm. Best known for its diverse culture, business opportunities, and exciting entertainment districts, it is no wonder why Fort Worth is considered one of the best places to live in Texas. Plus, with affordable housing and prime real estate, there is no shortage of homes that will meet your lifestyle needs.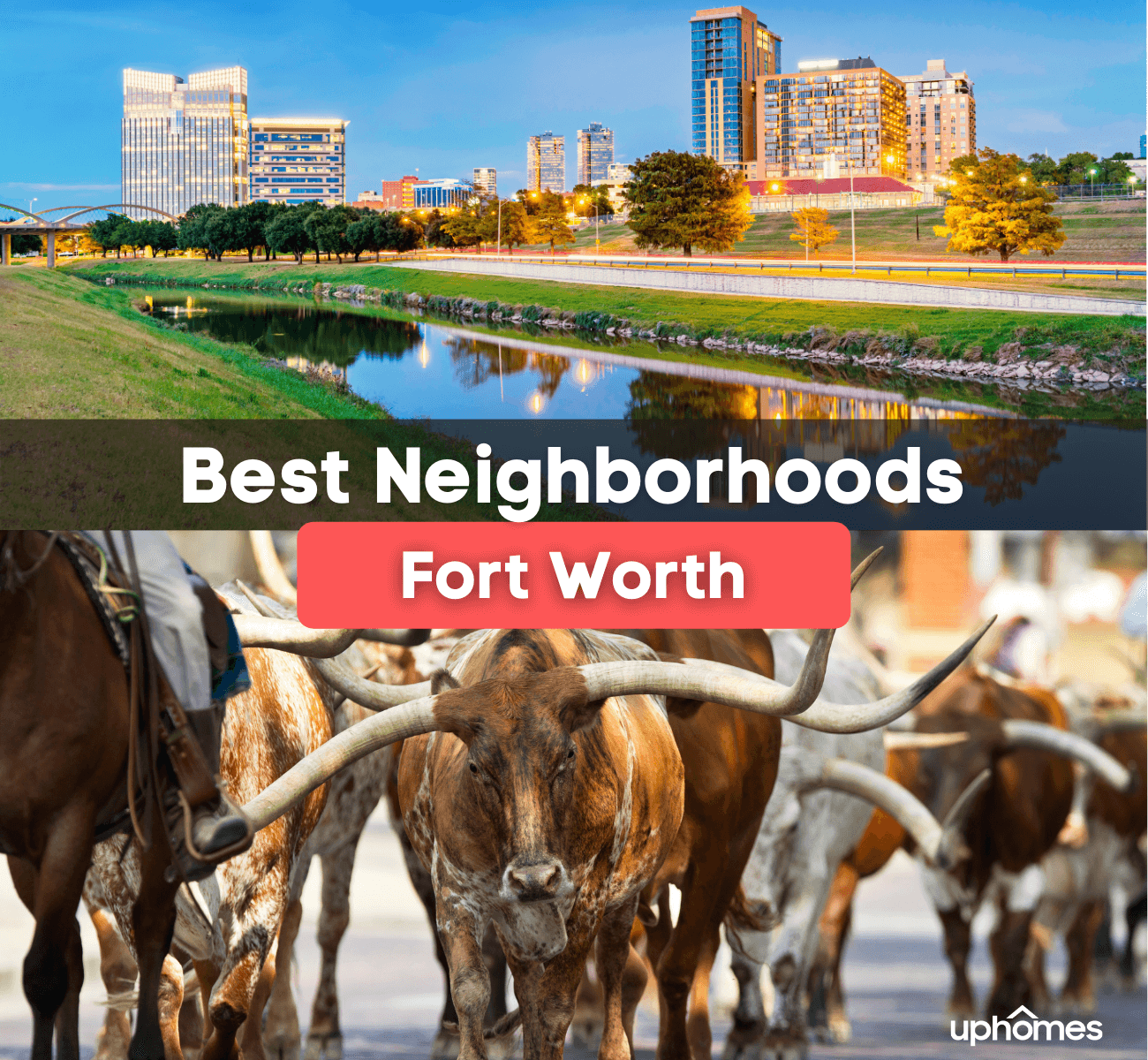 If are moving to Texas and have decided to make Fort Worth your home then you are probably wondering where you should live. While moving, in general, is often stressful on its own, finding a neighborhood that meets all of your needs can be overwhelming. By considering multiple factors including property type, affordability, safety, and nearby amenities, our team has put together this neighborhood guide to help you discover the nicest neighborhoods in Fort Worth. Without further ado, read on to learn more about the 7 Best Neighborhoods in Fort Worth, Texas!
Arlington Heights 
With virtually no crime in the area, the neighborhood of Arlington Heights is one of the safest neighborhoods in the city and is in turn the perfect place for families and young adults. Located only 10 minutes away from Downtown Fort Worth, Arlington Heights is within close proximity to popular attractions, restaurants, museums, and shopping centers, which makes finding something to do in your free time super easy. 
Thought to be one of the best neighborhoods in Fort Worth, this area is a cultural center and welcomes residents of all backgrounds. Plus, if you are moving with school-aged children, you will be pleased to know that the public school district is highly rated. This suburban residential area offers its residents a variety of architectural styles and property types to choose from including Craftsman and Bungalow single-family homes. For those that love to spend time outdoors, there is even a golf course and a lake nearby to explore. 
Local Favorites: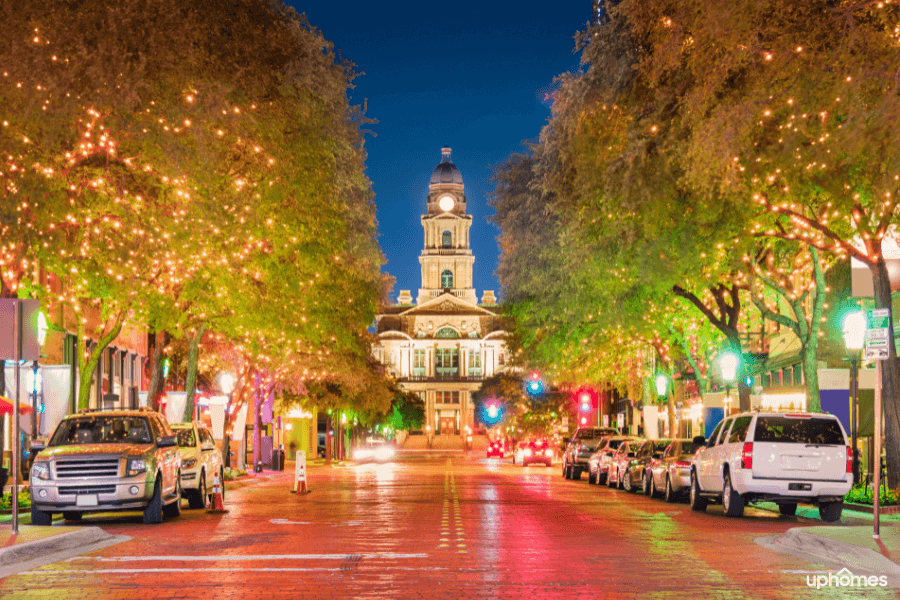 Fairmount 
Located in the Southside district, the neighborhood of Fairmount is a historical area that is home to a total of two dozen different subdivisions. Located close to Magnolia Avenue which is a popular street full of great restaurants and quirky coffee shops, Fairmount blends small town and big city living. Great for young professionals, families, and retirees alike, living in Fairmount is affordable and provides residents with access to top-rated schools and amenities. Full of beautiful historical homes and turn-of-the-century bungalows that reflect only the best of old Fort Worth charm, Fairmount is considered to be one of the largest historical neighborhoods in the Southwestern United States. Plus, with multiple parks and exciting nightlife, Fairmount is becoming quite the destination for those looking for a good time.
Local Favorites: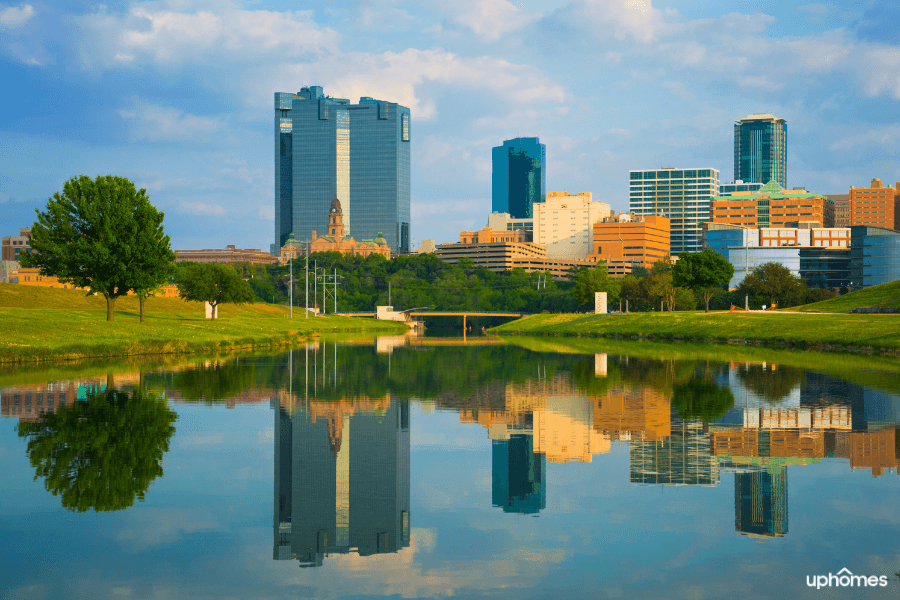 Rivercrest 
Known as one of the most coveted and exclusive places to live in Fort Worth, the neighborhood of Rivercrest is certainly something to talk about. Providing its residents with a quiet and laid-back atmosphere, most residents are families and young couples. Located close to Downtown Fort Worth, this neighborhood is the perfect blend of urban and suburban life and is a nice reprieve from the hustle-and-bustle of the city. 
Considered to be another historical neighborhood, many homes in the area date all of the way back to 1918 and have been renovated to meet the needs of families today. Most single-family homes in Rivercrest are beautiful, large, and are listed at a high value due to their prime location. With easy access to fantastic schools, fine dining, parks, walking trails, and up-and-coming businesses, it is no wonder why the neighborhood of Rivercrest is highly sought after.
Local Favorites:
Westover Hills 
Considered to be one of the wealthiest neighborhoods in Texas by per capita income, Westover Hills is one of the richest areas in Fort Worth. Ranked at number 12 in the United States for having the highest-paid income, Westover Hills is seriously the place to be in the city. While the population may be small with only a total of 700 residents, the real estate is huge and comes with large price tags. Made up of sprawling mansions and large lot sizes, some homes date back to the 1930s and are among the most desired in the state of Texas. Providing its residents with a rural yet exclusive community, Westover Hills is just outside of the city center. Only about a 10-minute drive from Downtown Fort Worth, have easy access to nearby amenities. This is a very safe place to call home. 
Local Favorites: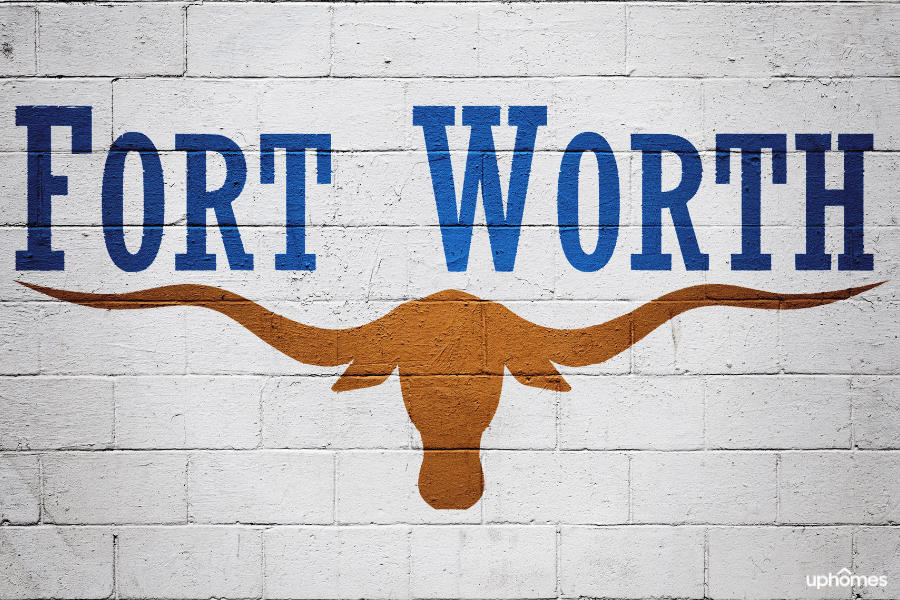 Westcliff 
Located right next to the highly-rated Texas Christian University, the neighborhood of Westcliff is a popular place to live for college students and families. Found Southwest of Downtown Fort Worth, Westcliff features a variety of mid-size homes that cater to the middle-class. Known as a scenic place to live, this neighborhood is great for all income levels and is an awesome place to call home for first-time homebuyers. With easy access to amenities including prime shopping and dining, parks, and successful businesses, it is no surprise that the population keeps on growing. If you have always wanted to live in a quiet neighborhood with fantastic schools, then you might want to consider moving to Westcliff. 
Local Favorites:
Benbrook 
Thought to be one of the best places to live in Texas, the neighborhood of Benbrook is a popular choice among families and young professionals. While this part of town may technically be considered a suburb, Benbrook is home to a population of over 23,215 people and 10,000 residences. Located along the southern edge of town, this residential area is about a 20-minute drive from Downtown Fort Worth. If you work Downtown then it is important to think about commute times before purchasing a home due to frequent busy traffic. Full of many outdoor activities and top amenities, Benbrook may be the perfect place for you to call home.
Local Favorites: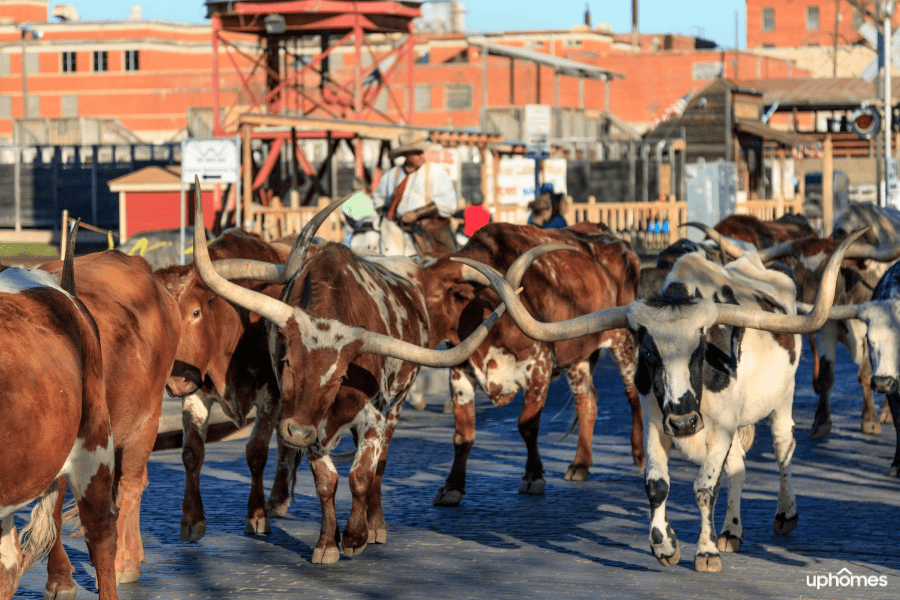 Tanglewood 
Located Southwest of Downtown Fort Worth lies the safe and peaceful neighborhood of Tanglewood. Great for families and retirees, Tanglewood is found within the main freeway and near the Trinity River. Great for outdoor enthusiasts, there are plenty of parks and trail systems to explore. Surrounded by pecan and oak trees, there are plenty of gorgeous renovated homes for sale many of which have up to three and four bedrooms.
Local Favorites:
The Best Neighborhoods in Fort Worth, TX - The Bottom Line 
Fort Worth is a great place to live with many safe and affordable areas. Whether you are moving to Fort Worth for work or simply for a change of scenery, there is certainly a neighborhood for you. With the help of this neighborhood guide, our team hopes that you will find a neighborhood that fits your needs while staying away from any bad areas of Fort Worth. Before moving and buying a home, make sure to reach out to our knowledgeable and friendly Realty Specialists to aid and guide you through the home buying process. No matter what budget or property type you are looking for, Fort Worth has a neighborhood for you. Contact us today to find your dream neighborhood in Fort Worth, Texas!
#blog-moving-texas-cta#

Find your new home
Search real estate and homes for sale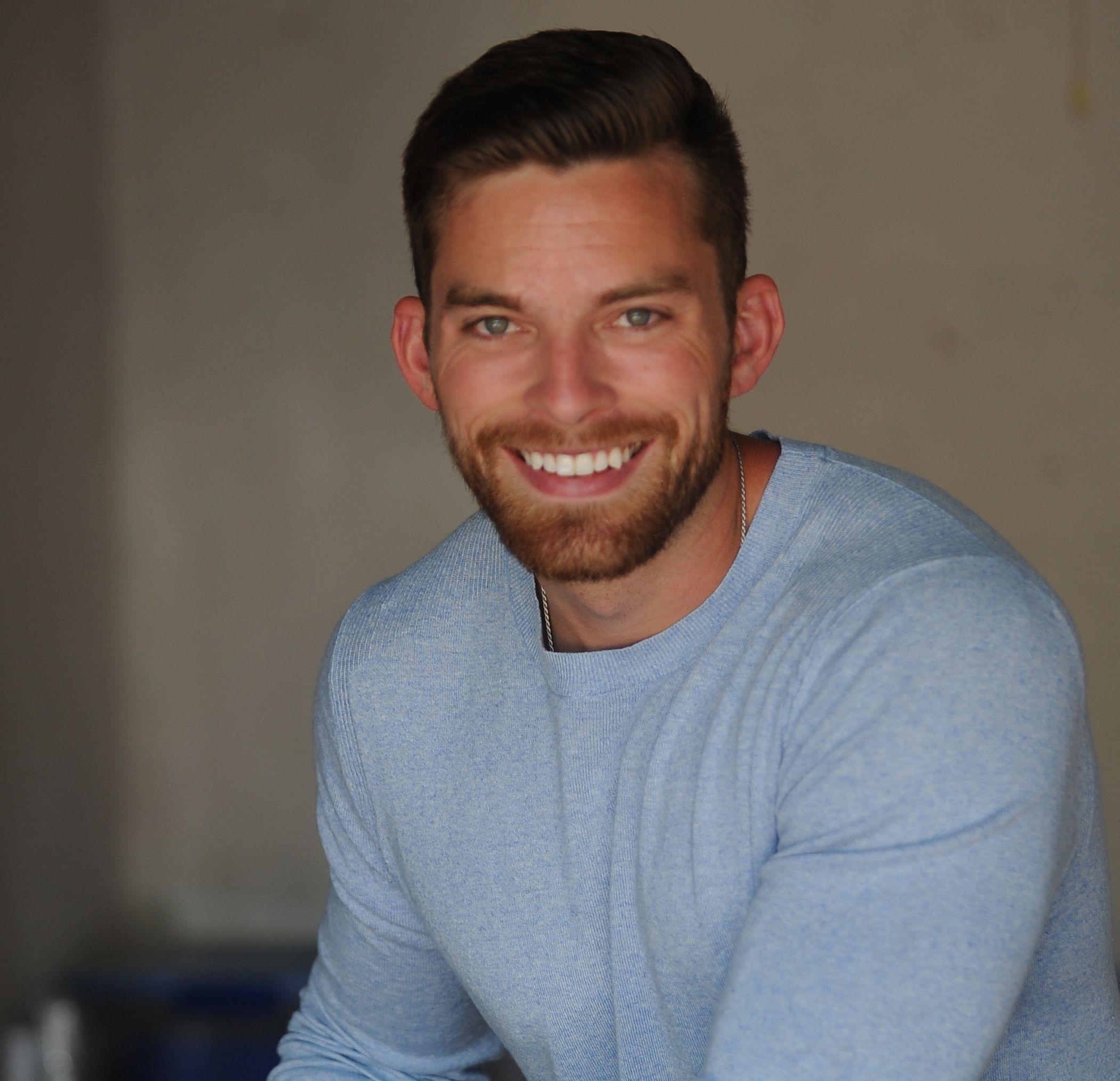 Ryan Fitzgerald
Hi there! My name is Ryan Fitzgerald, and I am a REALTOR®. My goal is to help you learn more about real estate through our Real Estate Blog! Hopefully, you enjoyed the above blog post and it found a way to provide help or value to you. When you're ready to buy or sell a home of your own let us know here. Please feel free to join the conversation by dropping us a comment below.