8 Best Neighborhoods in Aurora, CO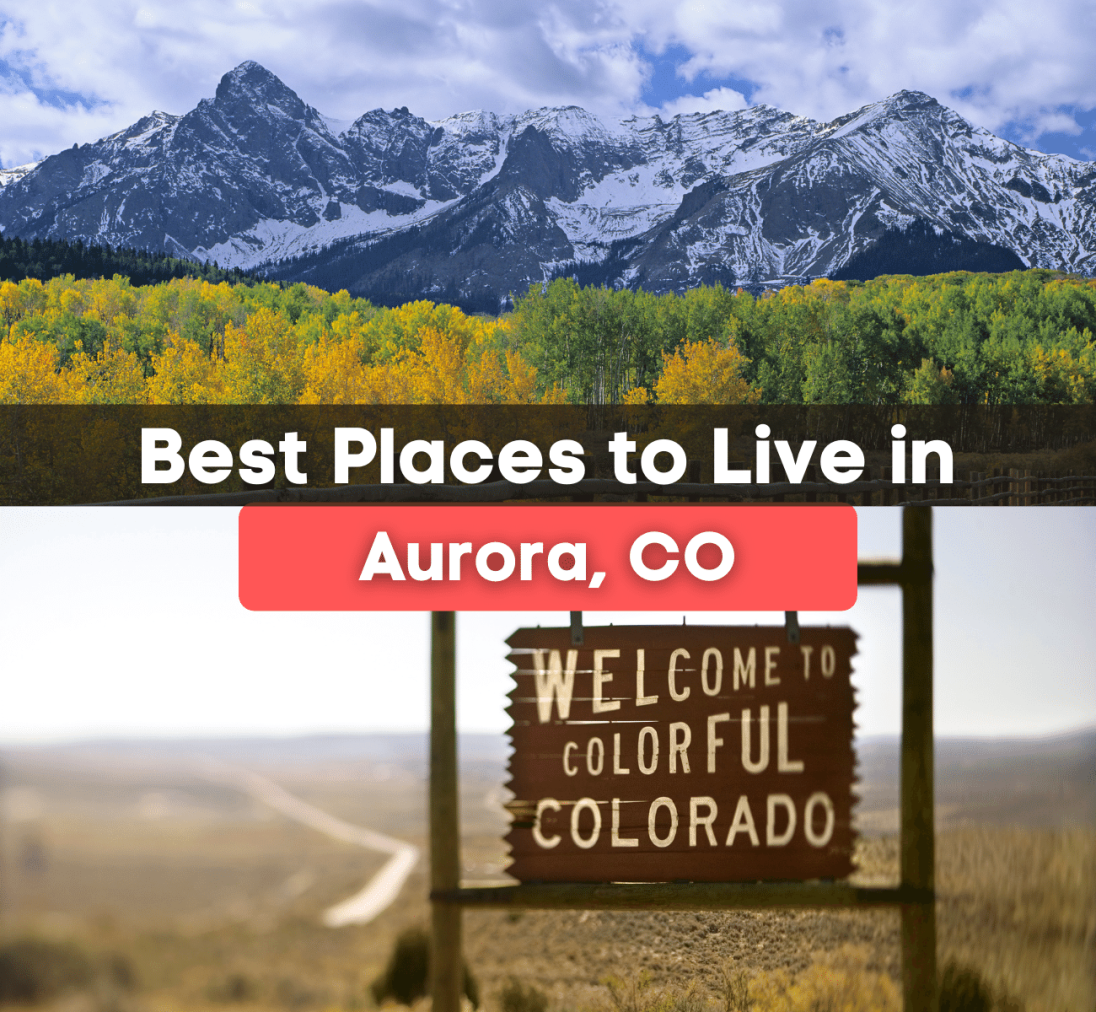 Best Places to Live in Aurora, CO
What are the best neighborhoods in Aurora? Here are some of the best places to live!
Thinking of Moving to Aurora, Colorado? It's a culturally and economically diverse city in Colorado and the third most populous city in the state. About 386,261 people live in Aurora which comprises Arapahoe County, Adams County, and Douglas County. It's a city that serves as a gateway to the Rocky Mountains – a beautiful backdrop if you live there! The median age in Aurora is just 33 years old making it a fairly young city. It's a place that attracts both college graduates as well as families looking for a new city to plant their roots.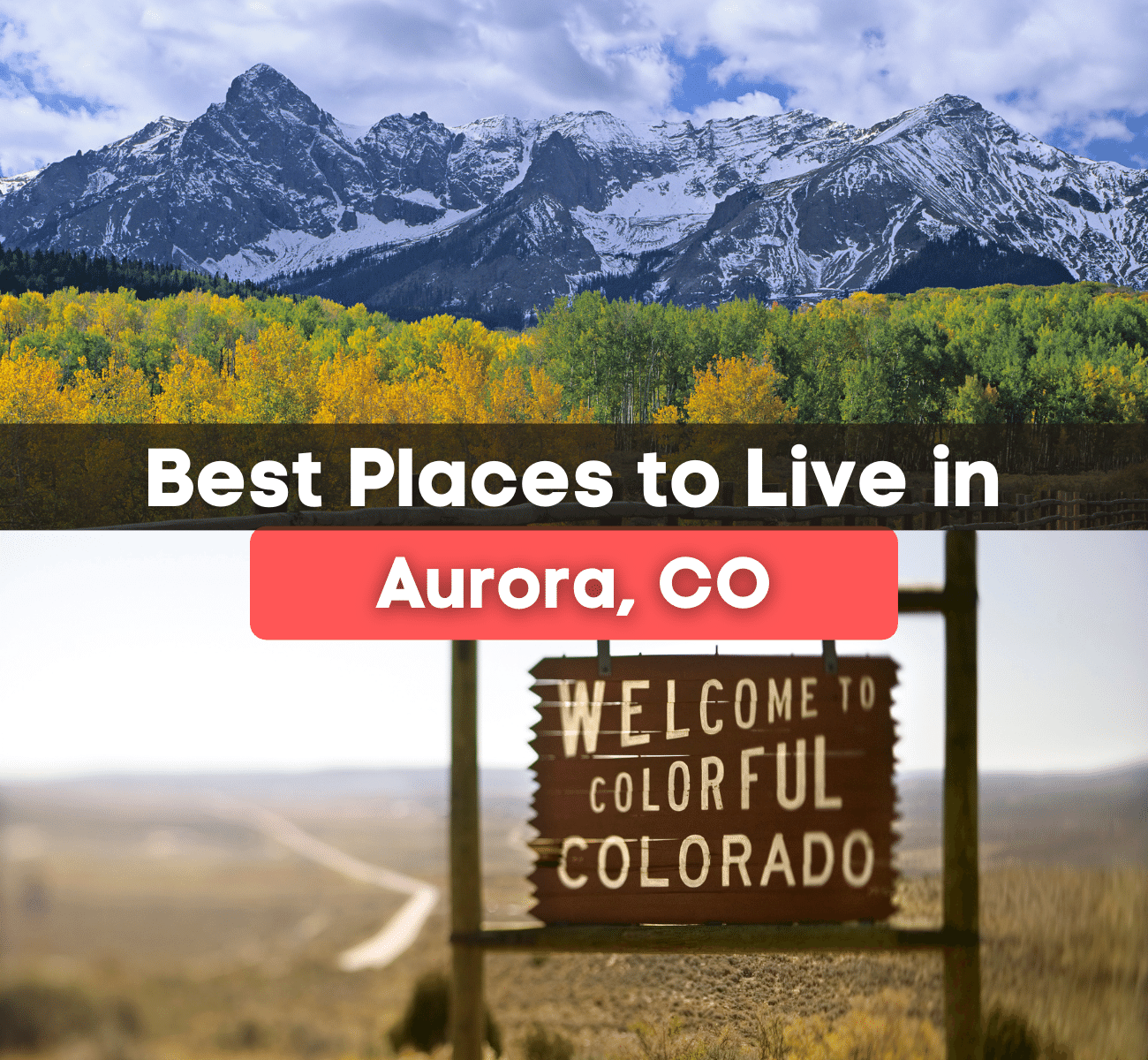 Aurora started as a military town with the construction of the Fitzsimons Army Hospital and then added Buckley and Lowry airfields. Aurora is a great place to live if you love the outdoors with its 8,000 acres of open space. You can find multiple reservoirs, parks, and trails to explore in the city. It's also home to six public golf courses if that's your scene. Art-lovers will also enjoy Aurora because of the Aurora Symphony Orchestra and Fox Arts Center. Aurora is conveniently located close to some of east Denver's top attractions like the Denver Zoo and the Museum of Nature & Science. Plus – it's only a 15-minute drive to the Denver International Airport!
If you're still debating whether you want to move to Aurora, make sure you read our blog: 13 Things You Need to Know Before Moving to Aurora, Colorado.If you've already decided Aurora is the place for you, finding the neighborhood that's the best fit is very important. We've done the research to help you decide where to go. With the help of this neighborhood guide, learn about the best, most popular neighborhoods in the city. Read on to see the 8 Best Neighborhoods in Aurora!
Seven Hills
Conveniently located the closest to Denver, the Seven Hills neighborhood is in a great spot and is also one of the more affordable places to live. The neighborhood is located near plenty of shopping, movie theaters, and grocery stores. If you work at the air force base, it will also be a quick commute for you from Seven Hills. The neighborhood is extremely family-friendly and a great place for first-time home buyers. The median price point for buying a home in Seven Hills is about $411,000. The houses are a bit older than some of the other neighborhoods in Aurora but it's still an area that is well taken care of. There are options for single-family homes, townhomes, and condos. About 7,275 people live in this area and many of them are families and young professionals. The neighborhood also offers a lot of parks and outdoor spaces nearby! Families with kids will either go to Cherry Creek School District or Aurora School District.
Local Favorites:
Movie Tavern: Movie theater offering new releases where you can sit down, relax, and enjoy gourmet food and cocktails served at the push of a button from your seat.
Flanders Park: 3.1 acres of park that offers outdoor recreation and nature preservation. You'll have access to a picnic shelter, playground, swings, and a trail.
Plains Conservation Open Space: 1,100 acres of short grass prairie space with breathtaking views of the Rocky Mountains.
Tallyn's Reach
Located in southeast Aurora, Tallyn's Reach is a beautiful area with pristine landscaping and a lot of pine trees surrounding a suburban neighborhood. There are also trails within the neighborhood where you can go for walks with your dog or with your family. This neighborhood is a bit more pricey than the last with the median home price at $590,000. Homes are built from wood and stone and the neighborhood offers a clubhouse, pool, tennis courts, and a playground. Kids in this neighborhood usually attend the Cherry Creek School District which has excellent schools and is one of the most sought-after school districts. Tallyn's Reach is a little further away from Denver. It will take you about 30 minutes without traffic but closer to 45-55 minutes with traffic. Living in this neighborhood means you're minutes away from E-470, the express toll highway, which will take you all the way north to the airport, west to the mountains, and south to Colorado Springs or Fort Collins.
Local Favorites:
Southlands Mall: Located five minutes away from this outdoor shopping mall with 184 stores.
Saddle Rock Golf Club: High-plains, the links-style course combines extensive native areas with significant elevation changes.
Red-Tailed Hawk Park: Multi-use park with sports areas, a seasonal spray ground, wetland boardwalk, and shelters.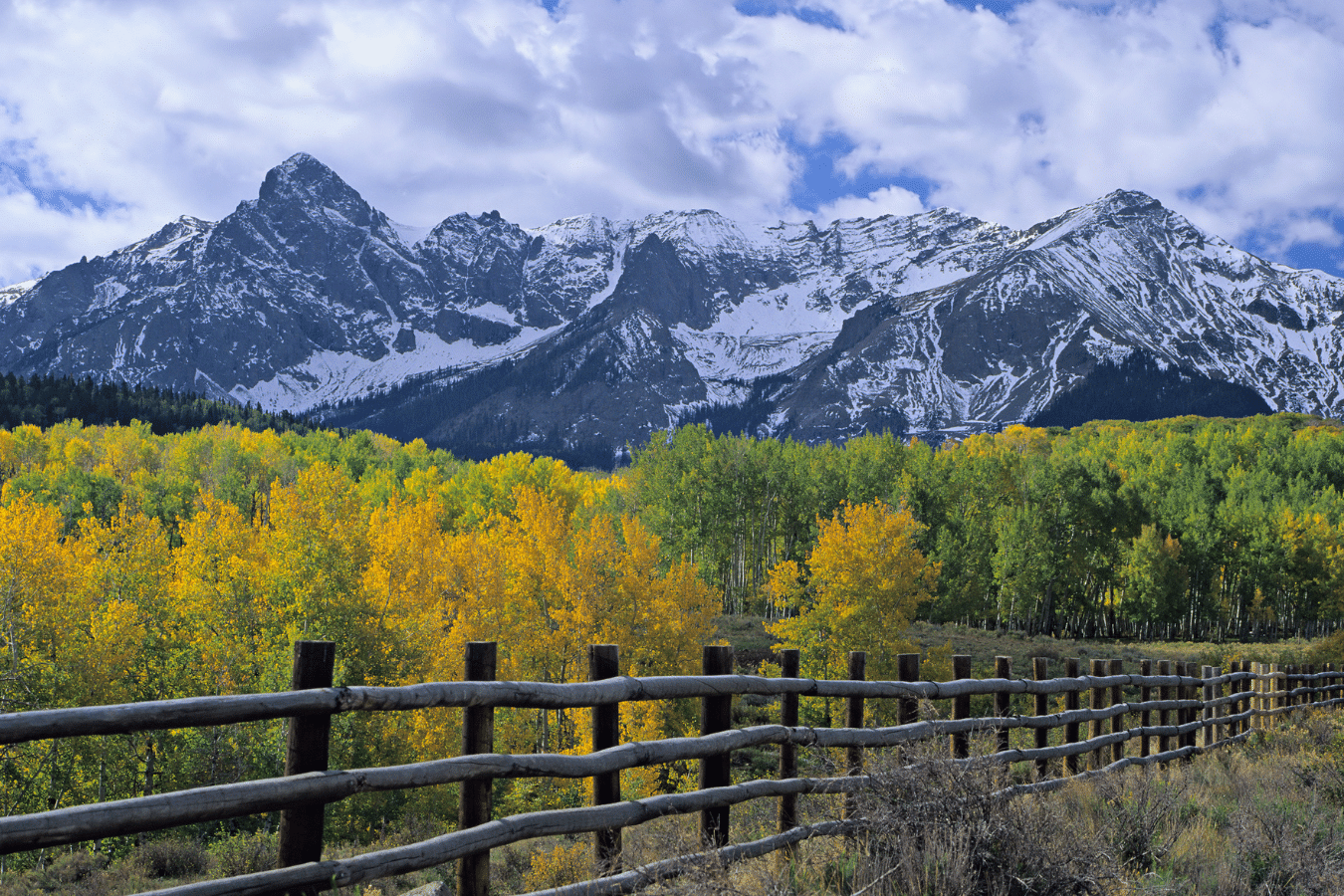 Blackstone
Blackstone is a popular area located the furthest southeast in Aurora is within a golf community. The neighborhood offers a clubhouse with a restaurant, workout facility, and golf course. This neighborhood is within about 10 minutes from the mall as well as several stores and restaurants nearby. Blackstone is a little bit more of a quieter and relaxed feel. Homes in this neighborhood start in the low $700,000's and go up from there. Extravagant, custom houses are built around the country club in this neighborhood. The homes run from 2,000 to 3,100+ square feet with both ranch and two-story floor plans. You can buy a property with a golf course, cul-de-sac, or mountain views.
Local Favorites:
Blackstone Country Club: Designed by an award-winning architect, the 1,313 championship golf course is absolutely beautiful. It has a driving range, 11,400 square foot putting green and 4,000 square foot chipping green with two practice bunkers. The clubhouse also includes a 2,000-square-foot fitness center, swimming pool, tennis courts, restaurant, event facilities, and much more.
Ponderosa Preserve: Located nearby Blackstone in Tallyn's Reach neighborhoods is 68.6 acres of open space. Aurora's piece of ponderosa pine forest is a natural area accessible by a naturalist-guided tour.
Dam West
Dam West is not one of the more well-known neighborhoods in Aurora but is a great, up-and-coming place to live. It's located right next to a brand new King Soopers grocery store and shopping center. Dam West has mostly single-family homes which don't go on sale very often. The average home value is around $330,000. It's also a quieter neighborhood with not quite as much going on as some of the other neighborhoods in Aurora. There are also a lot of options for renting apartments in Dam West which start at about $1,800 per month.
Local Favorites:
Nine Mile Light Rail Station: Major transportation hub that can take you all the way to Denver or the other direction. It connects to I-225 so you can stay in Aurora and go to the mall or other local locations.
Swim Beach: A beach located at Aurora Reservoir is open during the summer months with lifeguards on duty.
John F. Kennedy Park: 3-part park with a soccer complex, ball fields, and a golf area with a 27-hole public course.
Heather Ridge
Charming homes in 10 different neighborhoods surrounding a public golf course. This neighborhood is known for safety, dog-friendliness and proximity to parks and golf courses. There are various restaurants, stores, hotels and shopping nearby as well so you don't have to go far for what you need. The neighborhood is also located near the Aurora Regional Medical Center and the University of Colorado Medical Research Center and campus. Heather Ridge is great for families because it's located in the nationally-ranked Cherry Creek school district. Apartments in Heather Ridge rent for about $1,379 and median home prices start at around $320,000.
Local Favorites:
Heather Ridge Country Club: Beautiful golf course serving golfers of any skill level with fairways, water hazards, and sand traps.
Cherry Creek State Park: 4,200-acre state park offering fishing, boating, swimming, horseback riding, hiking, and much more.
Heather Ridge at Iliff RTD light rail station: Offers 20-minute light rail access to downtown Denver.
Southshore
A newer neighborhood right by the Aurora reservoir so it's perfect for you if you enjoy lake life! There is tons of space to swim or walk & jog on the trails that weave into the neighborhood. Southshore is also located in the best school district, Cherry Creek, so it's a perfect spot for families. The high school most kids attend in this neighborhood is Cherokee Trail High School which is just to the west of Southshore. It's a fantastic community with well-kept yards, neighborhood block parties, and special events at the clubhouse throughout the year. Southshore is located near plenty of shopping with easy access to the highways. It's also right next to the Blackstone neighborhood but has a much different vibe. Southshore has a lot more going on and is not as quiet and laid-back as Blackstone. You will pay a lot to own a home in this neighborhood. There are a lot of newer-build homes in Southshore and when the pre-existing homes go up on the market, they go fast. The homes in this neighborhood range from $700,000 to $1.5 million+.
Local Favorites:
Aurora Reservoir: More than 800 acres of water for fishing, sailing, windsurfing, non-motorized boating, and swimming. There is a seasonal swim beach, SCUBA area, archery range, and picnic shelters.
Lakehouse at Southshore: Neighbors get together here for swim parties, movie nights or just to relax around the fire pit.
Bally's Arapahoe Park Horse Track: Horse-racing track that offers races including thoroughbreds, quarter horses, and Arabians.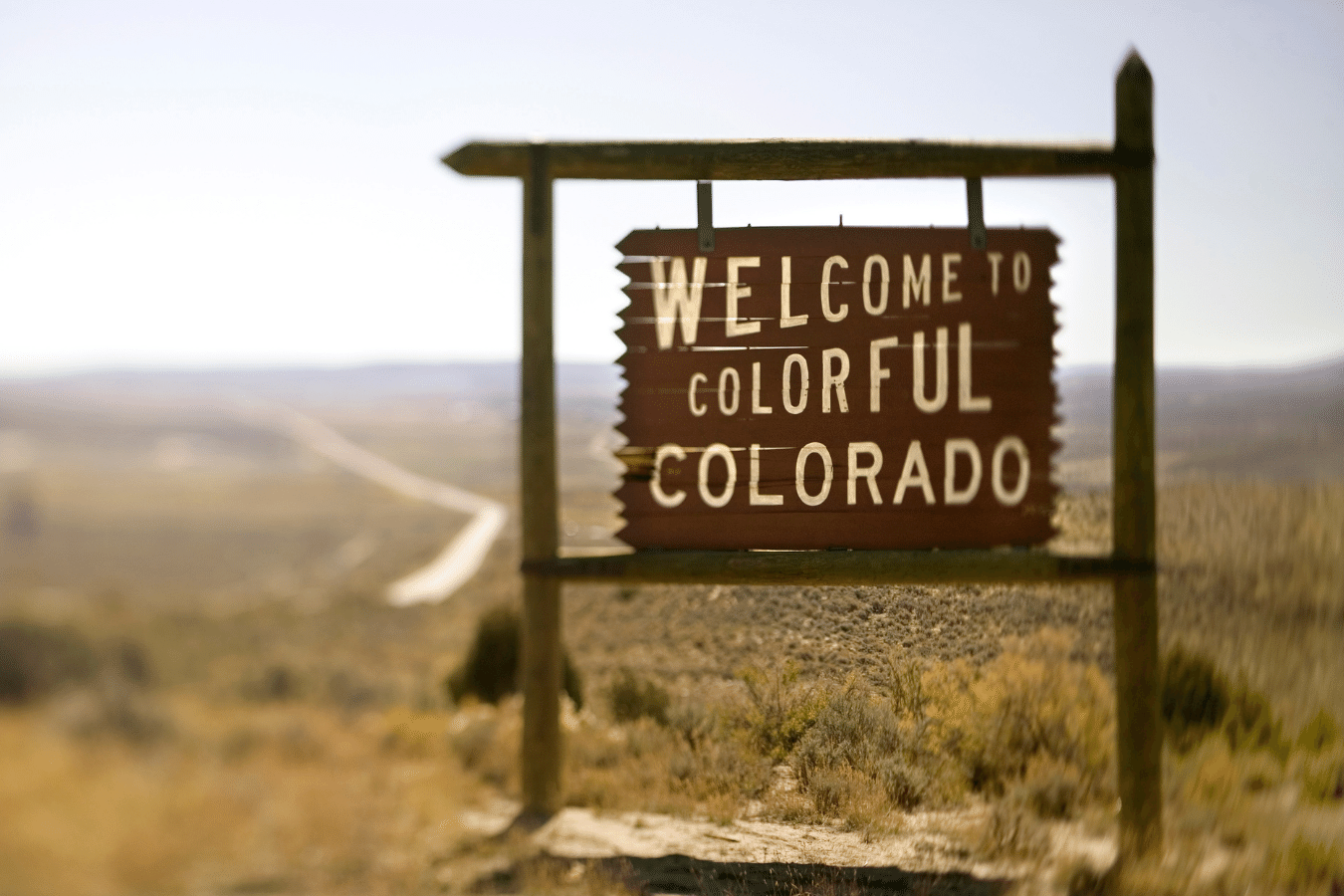 Chambers Heights
Located close to downtown Aurora, residents in Chambers Heights don't have to go far to get everything they need. It's in close proximity to grocery stores, coffee shops, gyms, and other shops. It's also a great place for families to live with seven schools in the neighborhood from elementary through high school. Many of them are all within a 10-15 minute walk from each other. The apartments in this area rent for about $1,317 a month. Houses start at about $185,000 and go up from there. People who live here say there are beautiful trees with well-kept lawns and friendly neighbors. It's close to major roads but no through traffic so it's quiet at night. One downside to this area is that the crime rate is quite high, however, that is common when you live near downtown areas of a city.
Local Favorites:
Lava Island: Indoor children's amusement park with 15,000 square feet of trampolines, 23 themed climbing walls, and 21,000 square feet of ladders, slides, and mazes.
Cupbop: Korean BBQ & ramen served in a cup.
Zero Degrees: Famous for Mexican mangonadas, which are sweet and spicy frozen drinks, and offer hot snacks and food at a casual venue.
Prides Crossing
A neighborhood that is great for young professionals and families is located in south Aurora, east of Pheasant Run. It's in close proximity to tons of stores, restaurants, and grocery stores. The Quincy Reservoir is also an added bonus to this neighborhood if you like to live near water. A post office and library are located within walking distance of many of the homes in this neighborhood. The average cost of a home starts at about $450,000 but most will go for sale somewhere in the $500,000's. Rent in this area costs about $1,854 per month. Most of the people in this neighborhood own their own homes but there are also apartment options. The neighborhood was established in the 1980s and offers trails for walking, biking, hiking, and fishing with amazing views. It's also located close by Buckley Air Force Base, DTC, E-470, and Southlands Mall.
Local Favorites:
Grandview Dog Park: More than 5 acres for your furry friend to run & play with a separate area for small dogs, an agility area, and drinking water.
Quincy Reservoir: 160 acres of water well known by metro anglers for trout, largemouth, bass perch & crapple. Also offers picnic tables, boat launch and fishing dock.
Wanna Poke & Ramen: Japanese joint is known for poke bowls and ramen.
The Bottom Line on Aurora's Best Neighborhoods
Aurora, Colorado has neighborhoods for everyone whether you're seeking something close to the hustle and bustle of Denver or the quiet, suburban life. Before you move, make sure to reach out to one of our helpful Realty Specialists to guide you through the moving and home-buying process. Contact us today to find your dream location in Aurora!

Find your new home
Search real estate and homes for sale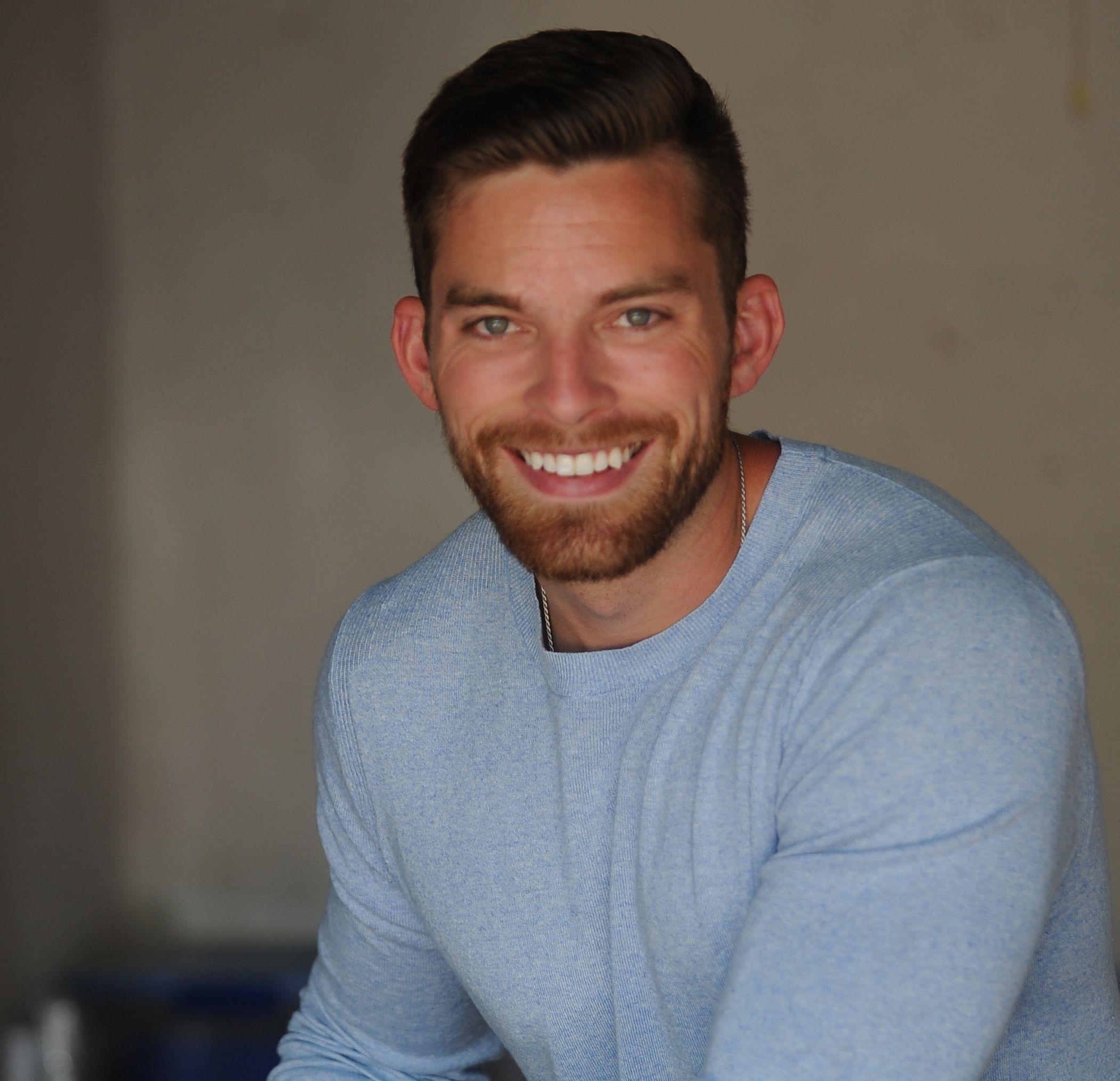 Ryan Fitzgerald
Hi there! My name is Ryan Fitzgerald, and I am a REALTOR®. My goal is to help you learn more about real estate through our Real Estate Blog! Hopefully, you enjoyed the above blog post and it found a way to provide help or value to you. When you're ready to buy or sell a home of your own let us know here. Please feel free to join the conversation by dropping us a comment below.