13 Things to Know Before Moving to Colorado Springs, CO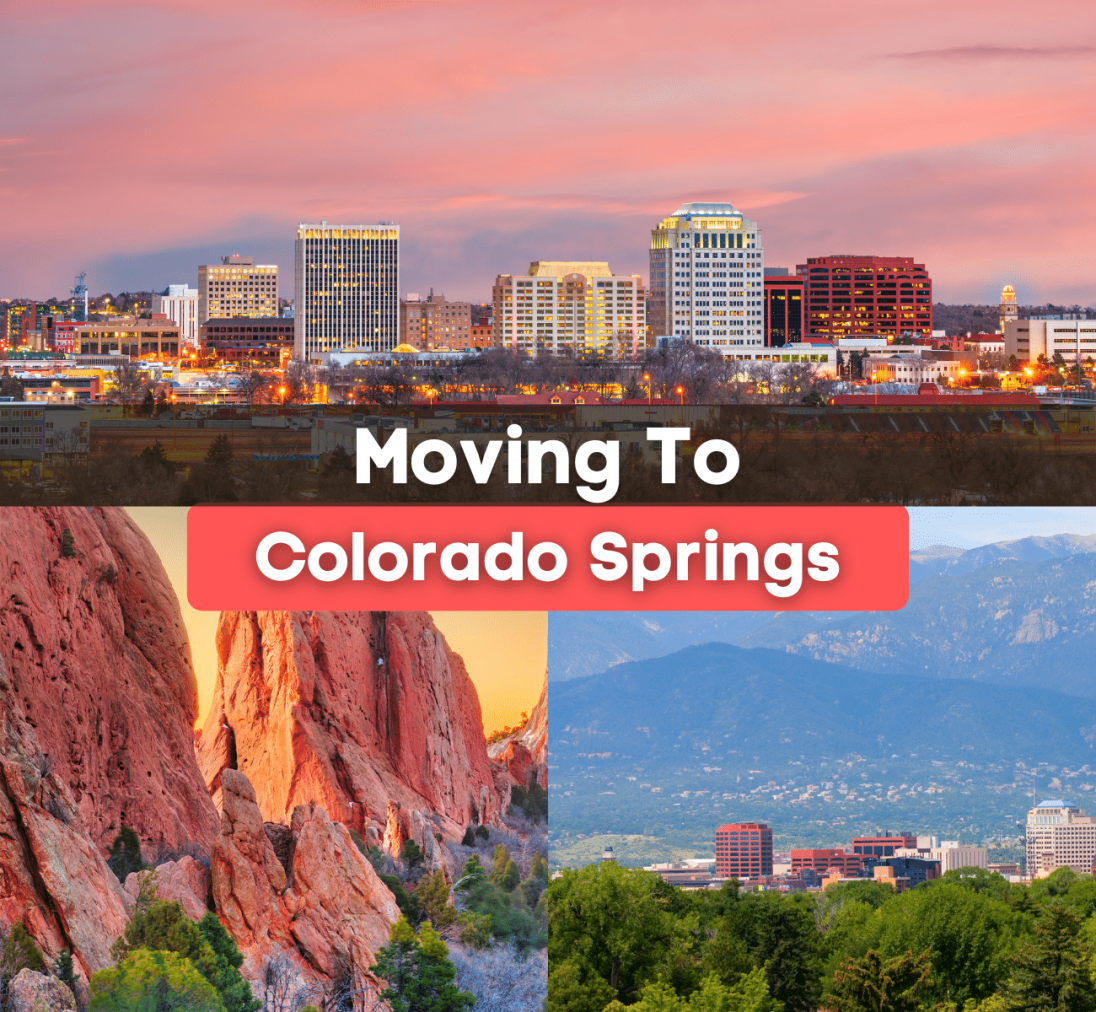 Living in Colorado Springs
Moving to Colorado Springs? Here's what it's like living in Colorado Springs!
Located in east-central Colorado, Fountain Creek, Colorado is one of the most beautiful cities in the U.S. with its majestic mountains and gorgeous weather. At 6,035, the city stands more than one mile above sea level, but some areas are higher and lower than others. Colorado Springs is near the base of Pikes Peak, which is 14,115 above sea level on the eastern edge of the Southern Rocky Mountains. The city is also an hour to an hour and a half away from Denver, which is another reason why a lot of people love living there. Colorado Springs is the state's second-largest city with a population of about 478,961. If you're a nature and mountain lover, you will absolutely love this city. Many people consider Colorado Springs a melting pot of the West and people who visit want to move there.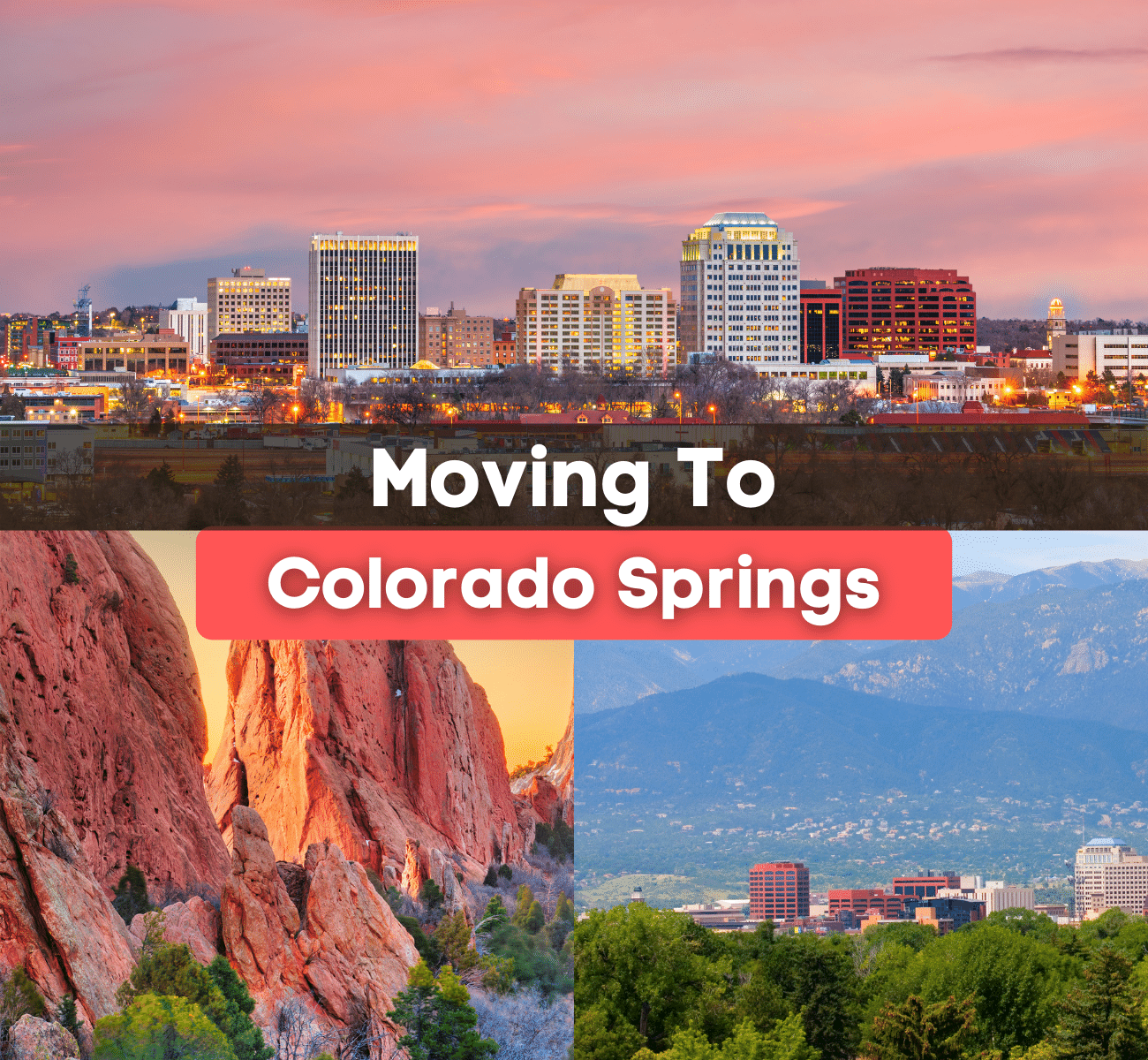 Colorado Springs is known as "Olympic City USA" for a good reason. It's one of the best places to live in Colorado. The city is home to 24 national sports governing bodies including The United States Olympic & Paralympic Committee, The United States Olympic Training Center, USA Swimming, and USA Hockey. There are plenty of reasons why people are choosing to move to Colorado Springs and we're here to show you the pros and cons of the city. We've created this guide to explain the reasons you might want to choose Colorado Springs and put together a guide on the best areas to live. Read on to learn more about the 13 things you should know BEFORE moving to Colorado Springs, Colorado.
Outdoor Adventures Galore
There is so much to do in Colorado Springs if you love outdoor activities and adventures. One of the city's most famous attractions is The Garden of the Gods which attracts local and global visitors alike. You can see enormous, beautiful red sandstones organized as a rock garden and it feels like a mini national park. It's in the middle of the city and also has incredible views of Pikes Peak, known as America's Mountain. That's your next adventure! You can see Pikes Peak in the local skyline just about everywhere you go in Colorado Springs. One day, you have to make it to the top of the 14,110-foot summit because it's absolutely beautiful. Pikes Peak is the highest peak of the Southern Front Range of the Rocky Mountains and it's quite popular. Technically, you can also drive or take a cog railway train if you aren't up for the hiking challenge.
Altitude Adjustment
Take it easy when you first move to Colorado Springs! With an elevation of over 6,000 feet, you might not be able to do your normal workout routine until you adjust. Living at an altitude this high can cause lightheadedness or shortness of breath if you aren't used to it yet. It's higher than the Mile High City of Denver and the air is thinner. If you have asthma, keep your inhaler handy because you may need it more often. Once you adjust and visit cities at sea level, you will feel like a superstar athlete!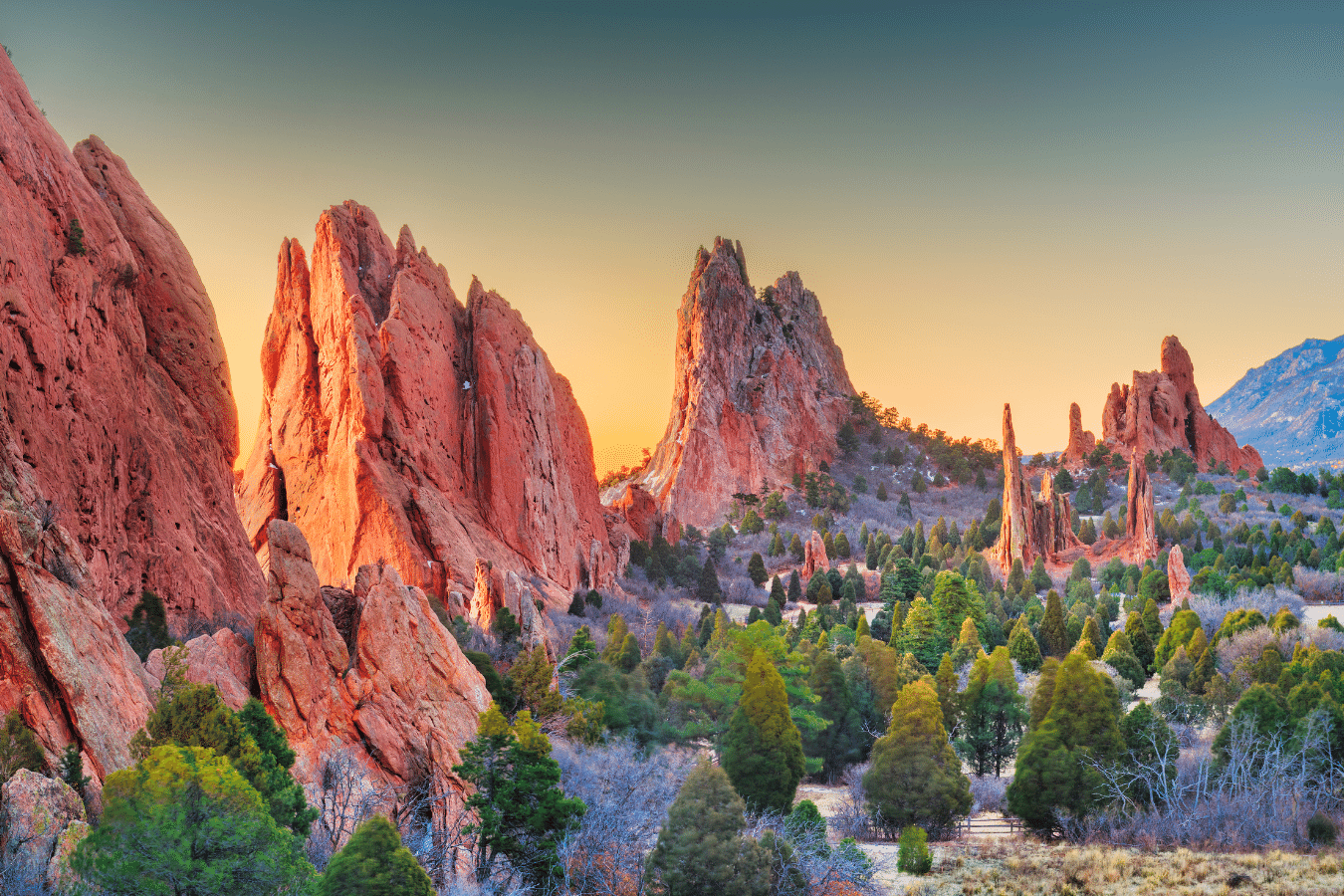 Fashion isn't a Thing
Colorado Springs is a casual city and you'll notice it when you're out and about. You can always dress like you just finished a workout or a hike, even if you didn't. Colorado Springs is always near the top of the Worst Dressed Cities lists because fashion is not a priority for most of the residents in this city. You'll see some crazy clothing styles of the people out and about and it makes for a good laugh. Unless you have a job that requires formal attire, you may not need it while living here. Many work environments expect a casual dress code. For the residents here, shopping for clothes at REI or Bass Pro Shop is their thing. You'll find higher fashion if you head to Denver.
Affordable Housing, but Hurry!
One reason people like living in Colorado Springs over cities like Denver is because real estate tends to be affordable. Many people who work in Denver choose to live in Colorado Springs and commute. However, Colorado Springs is growing fast, which drives up prices. The city has had a huge explosion of growth over the last six decades with an increase of 16.7% since 2010. Highways and Interstates have consistently been expanded to make room for all of the people moving to the area. Colorado Springs has already seen real estate price increases, but certain neighborhoods have appreciated faster than others. It's a popular place for families, especially those with children. The average home price in Colorado Springs is around the $500,000 mark these days.
Work on Your Fitness
The people of Colorado Springs care about their health and fitness. The city consistently ranks as one of the fittest cities in the U.S. With all of the beautiful parks and recreation around, it should be easy to get your exercise in. If being a couch potato is your thing, your habits might change once you move there. One of the most popular local attractions is the Manitou Incline, a one-mile stair climb with a 2,000-foot increase in elevation. It's tough but a great workout! You may also see a lot of world-class athletes in Colorado Springs because the main U.S. Olympic Training Center is located here, so athletes come to this city to train at a high altitude.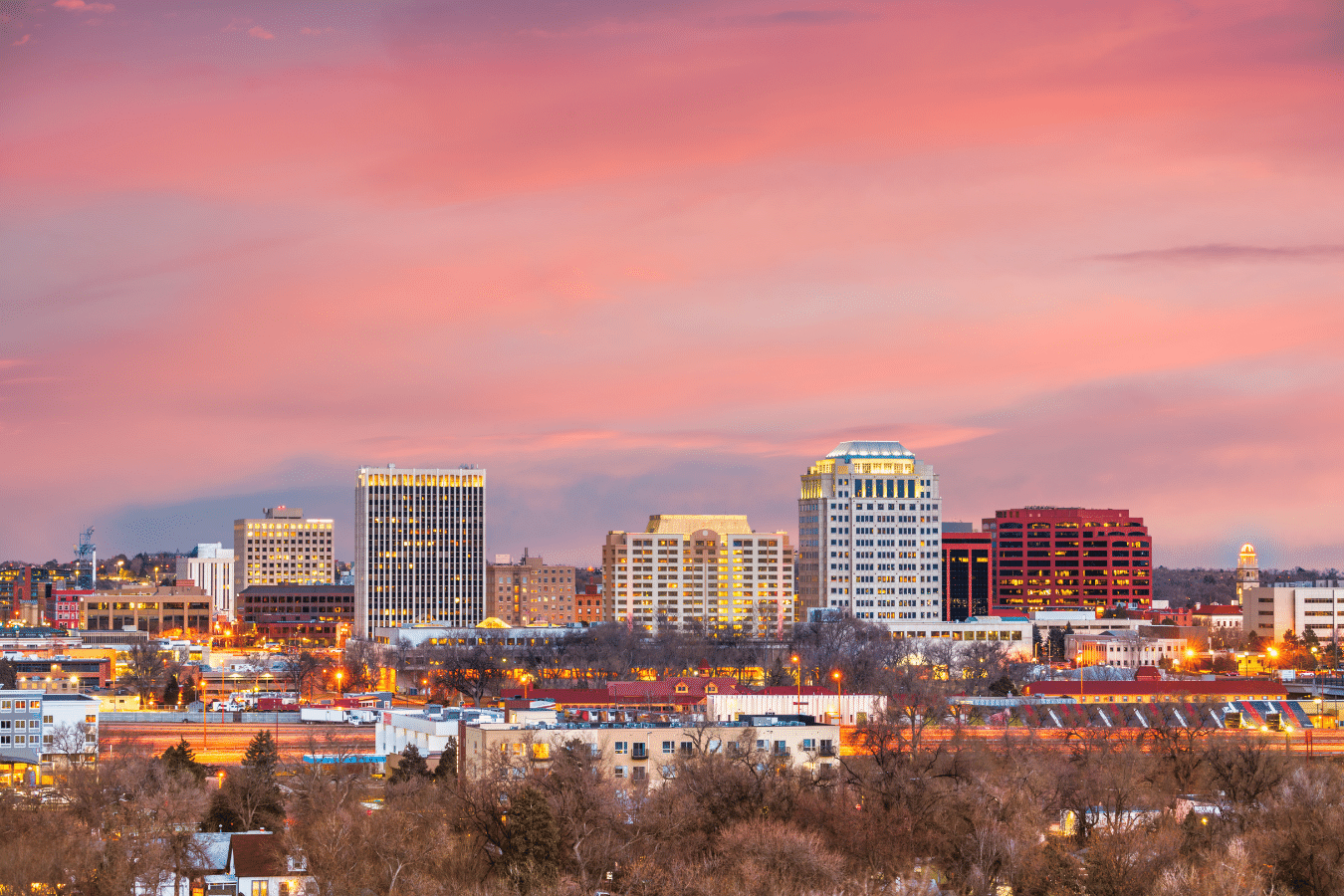 Excellent School System
Colorado Springs is popular among families with children because the school system is one of the best in the region. Colorado Springs schools normally score high on tests and the high schools are known for preparing students well for college. There are also several colleges and universities near the city like Colorado College, University of Colorado Springs, and Colorado Technical University. The state's best colleges, the University of Northern Colorado and the University of Colorado both had additional campuses in Colorado Springs.
Pet-Friendly City
People who live in Colorado Springs love their dogs and hold them in high regard. It seems like almost everyone has at least one dog. There are plenty of amenities for the furry friends too! There are dog parks all over the city where residents meet and let their dogs play together as well as pet-friendly trails and recreational areas. Colorado Springs has actually been voted as one of the top ten cities with the highest pet spending, with residents spending about $35.75 a month on their pets. Locals here treat their pets like family and it's obvious.
Love for the Military
There is a large military presence in the Colorado Springs area and you will likely notice. More than 40,000 active duty service members and 80,000 veterans live in the area and the locals love to celebrate it. The 4th of July and Memorial Day celebrations there are the best! You should also check out the Colorado Springs Veterans' Day Parade and Pikes Peak Regional Airshow. There are also a variety of service members living here from the U.S. Air Force Academy, the North American Aerospace Defense Command, Fort Carson, and Peterson Air Force Base. If you're a service member, many of the local restaurants, movie theaters, and other businesses offer a military discount. The property tax exemption and state-specific tax breaks for military pensions make it one of the best places for military retirement.
Be Prepared for the Weather
There are pros and cons to the weather in Colorado Springs. The best thing about the weather is that Colorado gets more than 300 sunny days a year! A "cold" day here can feel a lot warmer because of the beautiful sunshine. However, it's very dry. You have to drink a lot more water here to avoid getting elevation sickness. You may also have to use more lotion to keep your skin hydrated. The dry air also helps take the chill out of the winter air which is why sometimes you may see people in shorts during 45-degree weather. You'll want to get used to bringing a jacket though! The city can have big temperature swings in the course of a single day. You might leave the house without many layers when it's warm and sunny out but then it may get super chilly at night. Temperature swings in the Springs can be as big as 50 degrees! You'll also have to get used to the snow because there's a lot of it in the Winter. However, it can also be fun! Ski season is huge as well as other winter sports like ice hockey, snowshoeing, and sledding.
You Might Smell Marijuana
If you've never lived in a state where recreational marijuana is legal, it might seem weird to smell it while you are out and about. However, it's something that the locals in Colorado Springs are used to. If you want to buy it for recreational use, you'll have to drive to nearby Manitou Springs. Recreational sales are actually banned in Colorado Springs, but there are private clubs where you can legally smoke. Public consumption, for example, on the street, is illegal in Colorado however, that doesn't mean you won't see it happen. If you're moving to Colorado Springs to hopefully make it big in the marijuana industry, just know that it's quite a competitive industry to get into.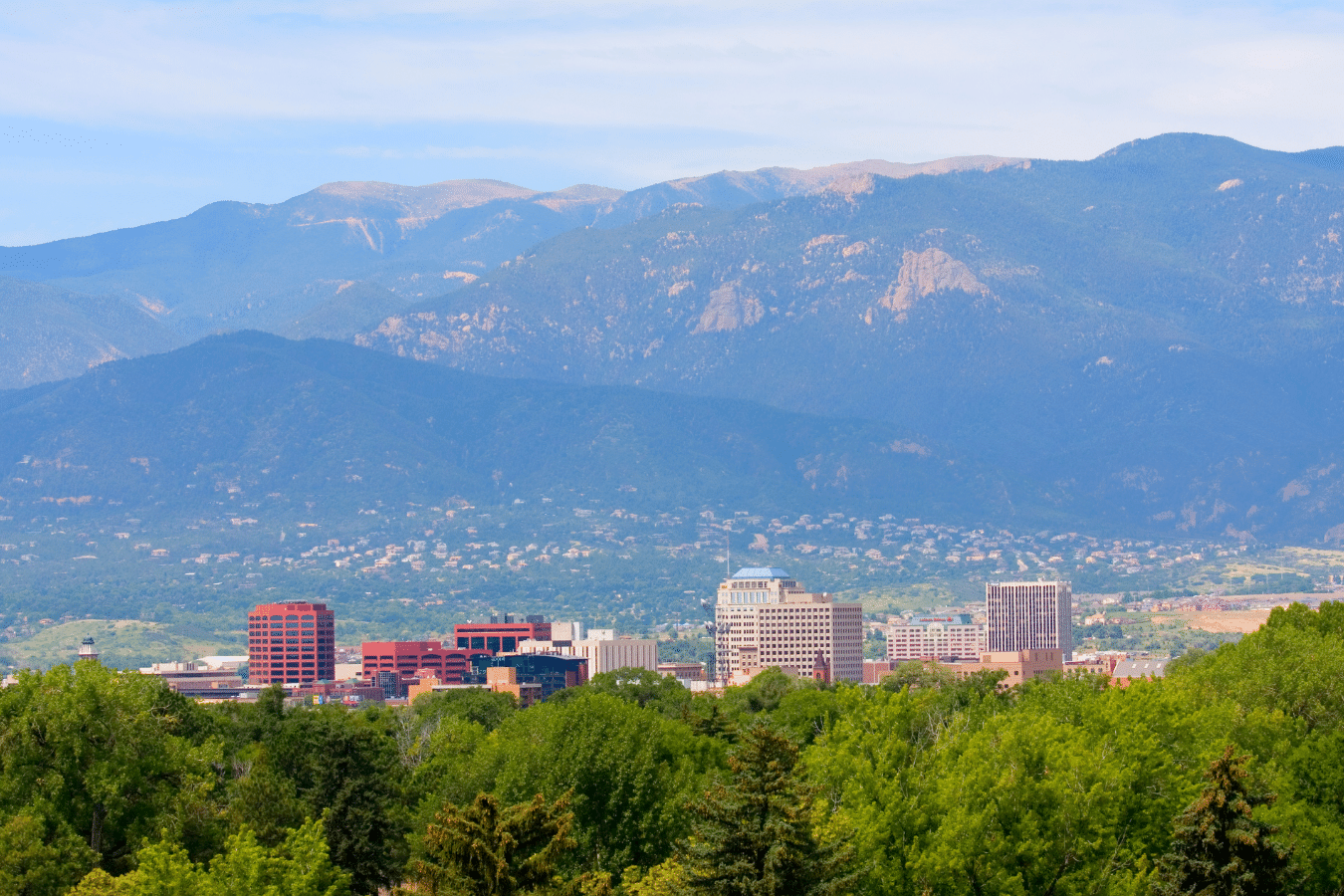 Local Food Scene & Craft Beer
Colorado Springs is no Denver when it comes to the number of bars, restaurants, and breweries however, there are still plenty of them! Customers in Colorado Springs can dine with a view of the beautiful Rocky Mountains. There are a wide variety of restaurants as well from bakeries, to steakhouses to Asian restaurants. If you're vegan or vegetarian there are options for you here. Plenty of restaurants and cafes around have options for people with dietary restrictions. You can learn more about the area's German population if you head to Edelweiss German Restaurant and try the Rumpsteak or Hungarian Goulash. You can try Salvadorian comfort food at Monse's Pupuseria. There are also several restaurants in Colorado Springs that you may recognize from Diners, Drive-ins & Dives. Some other popular restaurants are Mountain Shadows Restaurant for its giant cinnamon roll or Rocky Mountain Roast Beef for lunch. The craft brewery scene in Colorado is huge and Colorado Springs has more than 20 craft breweries that you have to try! Go to Fossil Craft Brewing Company for a Prickly Pear Sour, Mammoth IPA, and Tyrannosaurus Red. If you go to Rocky Mountain Brewery, you can taste the Pineapple Upside Down Cake, Blonde Lager, or the Mountain IPA. Many of the local breweries have unique beers as well as popular flavors to enjoy. You can also grab a bite to eat while you enjoy your beer!
Road Construction Will Cause a Headache
Winters are very hard on roads and since Colorado gets a lot of snow, keeping up with road damage from ice is difficult. Roads in locations that don't get a lot of snow can last for years and years. In Colorado Springs, a road may need repaving in two to three years. You really have to be careful when driving and watch out for potholes. You could come across giant potholes that can totally ruin your suspension. It's a running joke in Colorado Springs but it's not a joke when it ruins your car.
Traffic is Overblown
Traffic really isn't that bad in Colorado Springs, especially when compared to larger cities like Denver, Los Angeles, or Chicago. Traffic can be a little overblown by the people who live in Colorado Springs. There are a few hot spots in the city that can get bad at times but you're never stuck for too long. You're more likely to run into terrible traffic while driving on highway 25 to and from Denver.
Final Thoughts on Moving to Colorado Springs
Colorado Springs is a beautiful, outdoorsy, quirky city that has plenty to offer for new residents. The city is also full of fun neighborhoods with different vibes from new developments, downtown city life, or a rural, residential feel. Hopefully, you have enjoyed reading about the 13 Things to Know Before Moving to Colorado Springs. If you're considering a move to this city, our team of top local Real Estate Agents would love to help you. Just contact us to help with your relocation or with any questions you might have.

Find your new home
Search real estate and homes for sale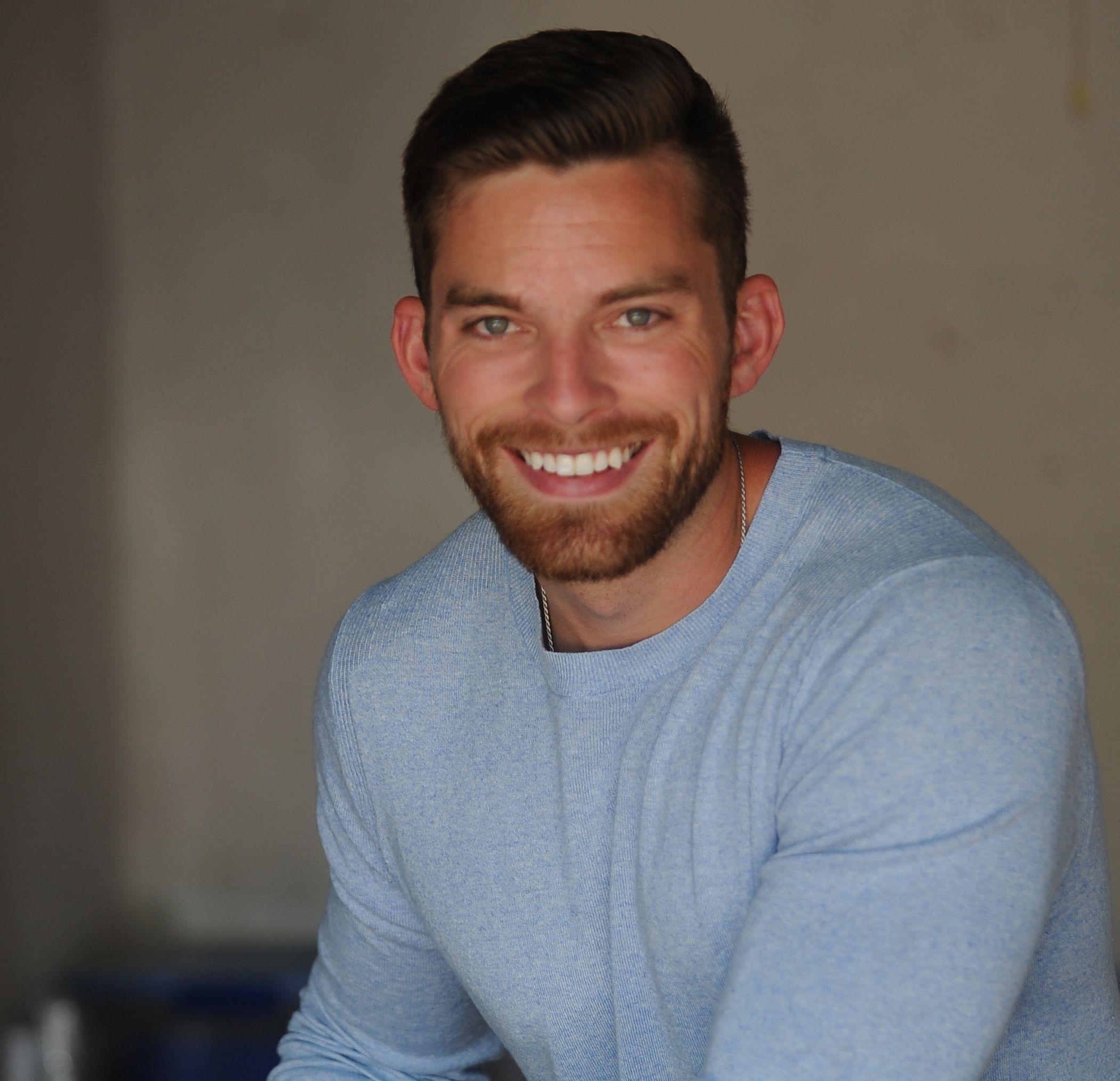 Ryan Fitzgerald
Hi there! My name is Ryan Fitzgerald, and I am a REALTOR®. My goal is to help you learn more about real estate through our Real Estate Blog! Hopefully, you enjoyed the above blog post and it found a way to provide help or value to you. When you're ready to buy or sell a home of your own let us know here. Please feel free to join the conversation by dropping us a comment below.