7 Best Neighborhoods in Colorado Springs, CO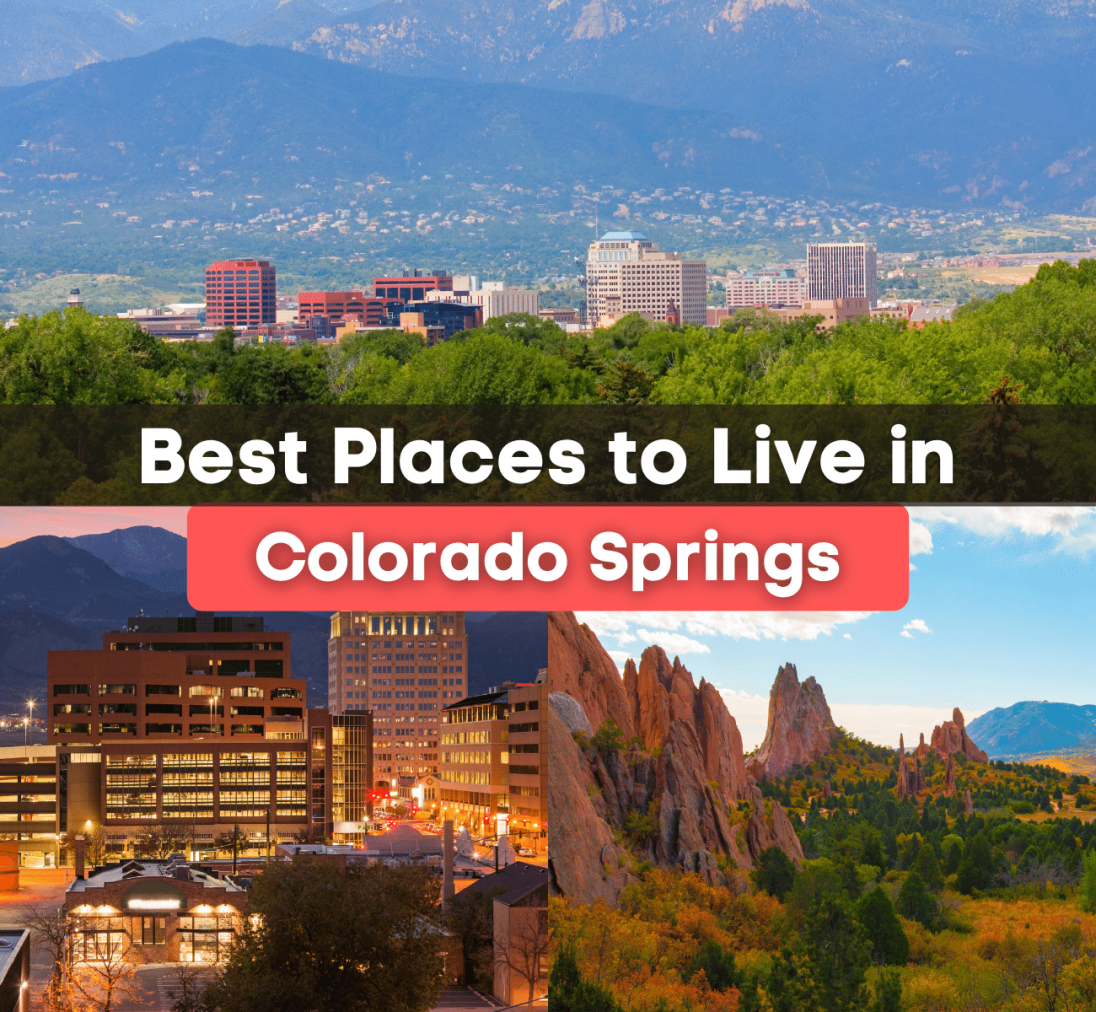 Best Places to Live in Colorado Springs
What are the best neighborhoods in Colorado Springs? Here are the best places to live in 'Olympic City USA'!
Colorado Springs rests at the eastern foot of the Rocky Mountains near Pikes Peak and is never lacking in beauty. It's often known as Denver's smaller neighborhood to the south. As one of the most populous cities in Colorado, the area is growing rapidly with more than 478,000 people and close to 800,000 in the greater metro. Colorado Springs feels like a small town, but it covers 194.9 square miles.
It's home to The University of Colorado Colorado Springs, Colorado College, and multiple military installations, including the United States Air Force Academy and Fort Carson. It is also home to the U.S. Olympic & Paralympic training center. These attractions, beautiful weather, amazing views, and many other things make Colorado Springs a very desirable place to live. If you're still deciding whether to move to Colorado Springs, check out our blog: 13 Things to Know Before Moving to Colorado Springs, Colorado.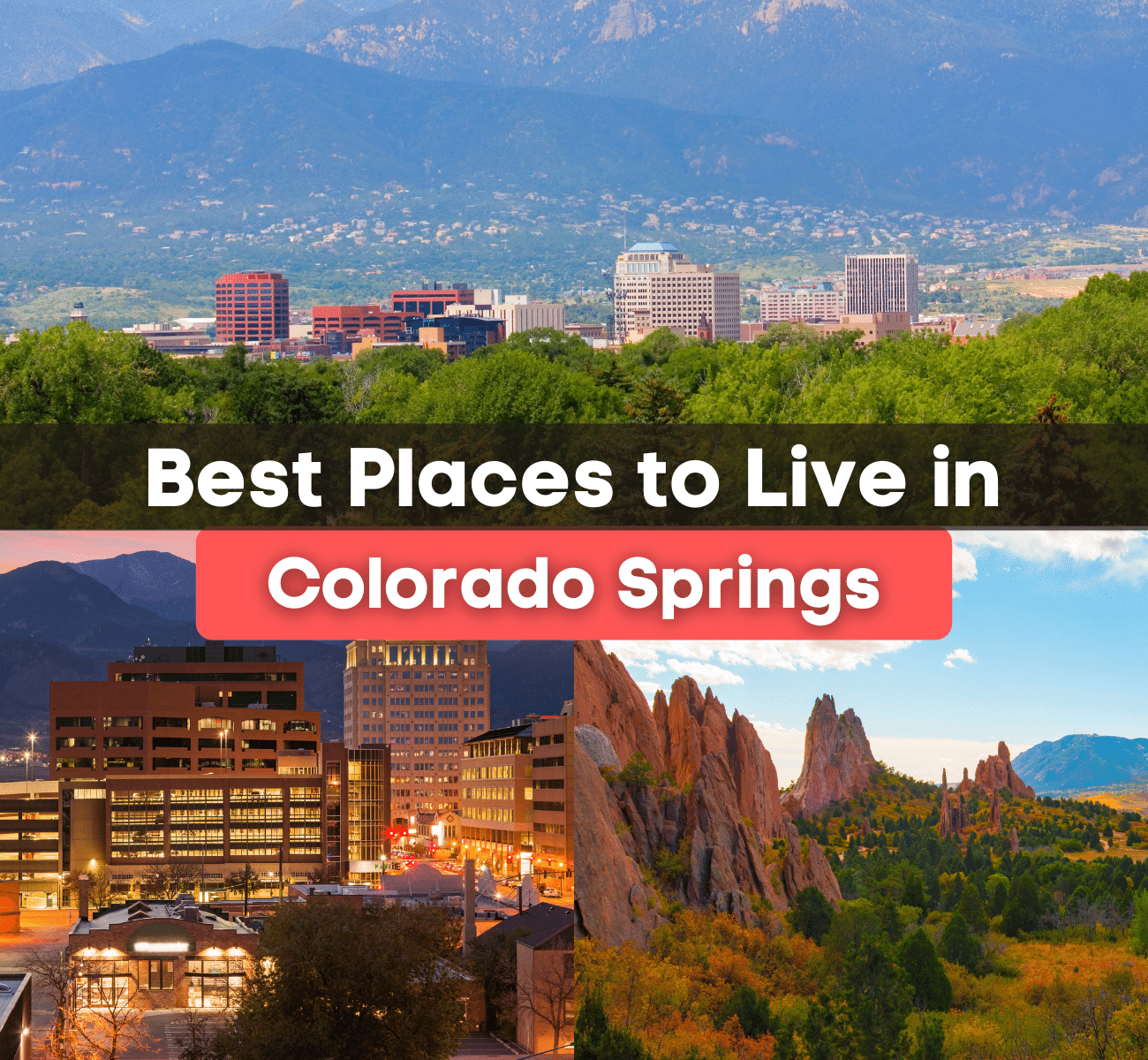 You might search for a neighborhood with an older feel or maybe a more modern look for your family. You'll find just about every type of neighborhood in Colorado Springs. It's one of the most diverse cities in the state and has plenty to offer whether you're a retiree, a young professional, or a family with several children. Specific neighborhoods are better than others but it depends on what priorities you are looking for. With the help of this neighborhood guide, learn about the best, most popular neighborhoods in the city. Read on to see the 7 Best Neighborhoods in Colorado Springs!
Briargate
Located in northeast Colorado Springs, Briargate is one of the up-and-coming areas to live in, with its modern suburbs and shopping centers nearby. The neighborhoods are friendly and well-planned and it's an excellent neighborhood for families with children because it's part of one of the best school districts in El Paso County and has award-winning schools like Rampart High School. Briargate is also located near Peterson Air Force Base, so many military families also live in this neighborhood. It's a trendy neighborhood, so houses for sale do not stay on the market for long! The community is well-known for medium-to-large homes, big yards, and affordable prices.
The neighborhood was established in the 1980s-2000s and has move-in-ready primarily starter homes that are great for first-time buyers. Briargate is about 15-20 minutes from downtown Colorado Springs and about 45 minutes from Denver. The average home price is approximately $420,000 with homes for sale ranging from $225,000-$988,000. The average price of a townhome in this neighborhood sells for about $310,000.
Local Favorites:
John Venezia Community Park: Large pavilions, picnic areas, three sizes "A" soccer fields, in-line hockey rink/basketball court, four pickleball courts, plaza, trails, walking loops, a spray ground, and one of the best playgrounds in Colorado Springs.
Chapel Hills Mall: 100+ stores, restaurants, and entertainment and is anchored by DICKS Sporting Goods, Dillard's, Macy's, and Sears.
The Promenade Shops at Briargate: Outdoor shopping mall with fashion stores, electronics & other brands as well as restaurants and cafes located in an upscale strip setting.
Rockrimmon
A cluster of Colorado Springs neighborhoods is located on the city's Northwest side. This area is mainly residential and ideal if you want more space away from the city. The small neighborhood is right along Interstate 25 and about 8 miles from Downtown.
Rockrimmon comprises slightly older homes, primarily built in the 70s and 80s. You'll find a lot of split levels with large windows and interesting architecture. It's a go-to neighborhood for young families and is mainly composed of white-collar professionals, military families, and small business owners. Rockrimmon is located in the high-rated Academy School District 20, so that's another reason why young families choose to live here. This neighborhood is one of the more affordable districts in Colorado Springs, especially if you want a lot of land. Some of the properties are zoned for horses, and others have over an acre of land. There are also several wildlife parks nearby so you may often see bighorn sheep, deer, and foxes in this area.
Local Favorites:
Trinity Brewing Company: Brewhouse with artisan beers and food located in a warehouse space of recycled materials.
Caspian Cafe: Casual and elegant cafe with a mix of Greek and Middle Eastern dishes as well as belly dancers.
Pikes Peak Athletics Training Center: State-of-the-art pool that provides swimming lessons for all ages and a competitive USA swimming club.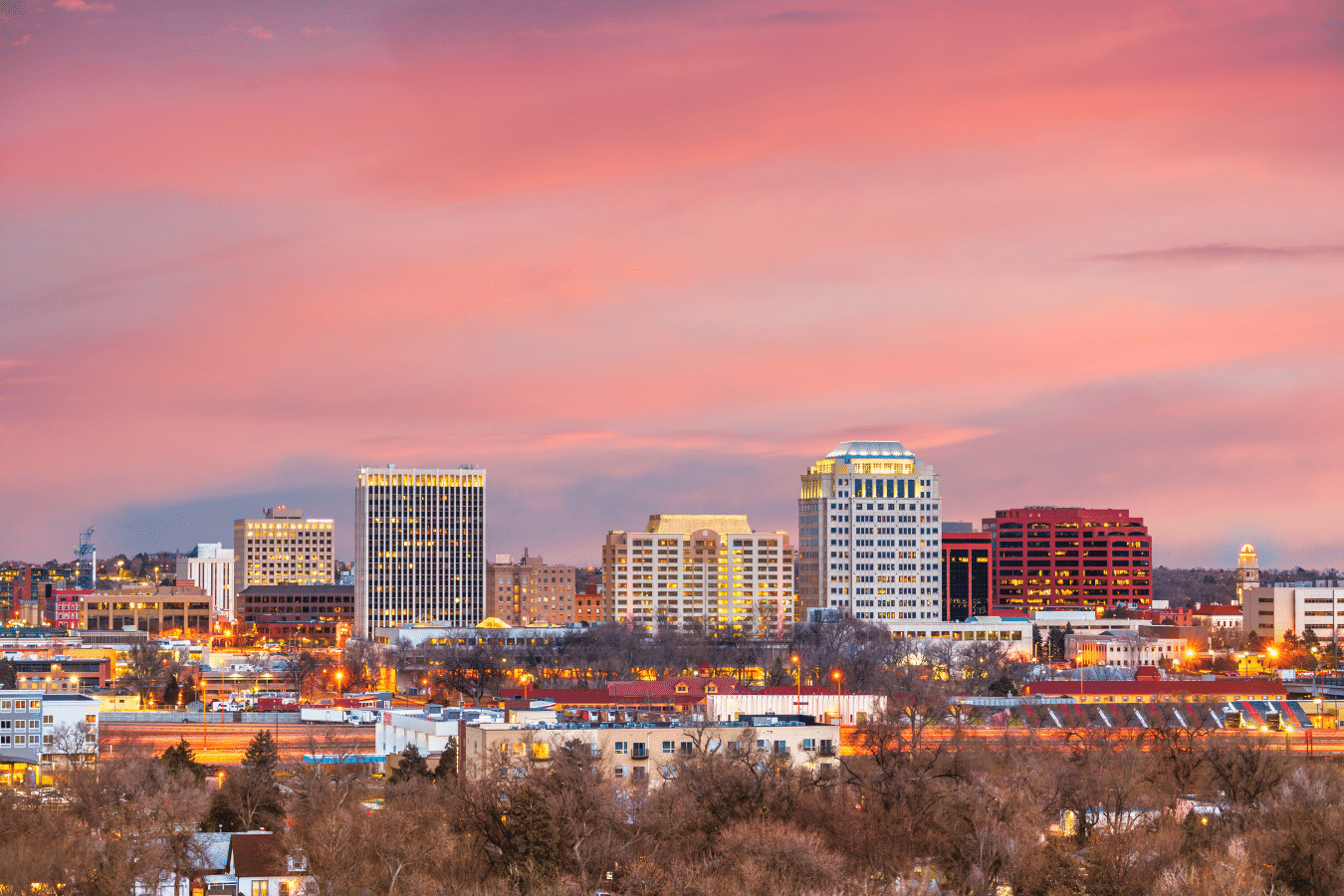 Broadmoor
Broadmoor is one of the most extraordinary neighborhoods in Colorado Springs if you're looking for a more luxury neighborhood. It's known for its large, historic homes and modern mansions. Located in the Southwest area of Colorado Springs, the neighborhood features plenty of trees, manicured lawns, and safe streets in a room with a very low crime rate. Most of the homes in this neighborhood also have plenty of lands, so if you have animals, horses, or a barn, this could be the neighborhood for you.
Broadmoor is one of the most expensive in the county, so you will pay a pretty penny for a lovely home. The median home price is about $1.5 million. The neighborhood offers fantastic views of the overlooking mountains with both new and old-style architecture. Broadmoore is the home of several local celebrities and politicians as well! Families also love this neighborhood because it's located in Cheyenne Mountain School District 12, which is ranked in the top 5 districts in the state.
Local Favorites:
The Broadmoor Hotel & Resort: Home to a golf course, spa, fitness center, tennis courts, swimming pools, restaurants, cafes, and shops. This attraction brings visitors nationwide and also provides activities for residents.
Bear Creek Regional Park: 545-acre park with picnic pavilions, playing fields, tennis courts, playgrounds, archery range, horseshoe pit, volleyball & basketball courts. There are also ten miles of trails to explore.
Cheyenne Mountain State Park: 2,701 acres of the park are protected as one of the last significant open spaces along the southern section of the Colorado Front Range. Explore 28 miles of hiking & biking trails with incredible views and diverse wildlife.
Pleasant Valley
Pleasant Valley is one of the most charming neighborhoods in the heart of Colorado Springs. It's a hidden gem that many people don't know about. The homes are tiny, most were built in the 1950s and 1960s, and about 90% of the homes are ranch-style. Most of the houses are 3-bedroom, 2-bathroom with a one-car garage. They are also very affordable, with the median sales price around $365,000. One of the best things about this neighborhood is the views because it's close to the base of Pikes Peak and near the Garden of the Gods.
Its location can sometimes cause some tourist traffic on 31st street in the neighborhood. It's a quiet and quaint neighborhood that has an older charm. It's also located near Old Colorado Springs and Manitou Springs. The area also has excellent elementary, middle, and high schools within walking distance. Families in Pleasant Valley send their kids to Pleasant Valley School District #11 or Manitou District #14, which is right down the road.
Local Favorites:
Garden of the Gods Park: 1,300 acres of sandstone formations located within a park with a visitor center and hiking trails.
Westmoor Park: Beautiful views of Pikes Peak as well as basketball courts, tennis courts, a baseball field, and plenty of green space.
Red Rock Canyon Open Space: 1,474-acre city preserves with walking & biking trails as well as a beautiful view of red-rock formations.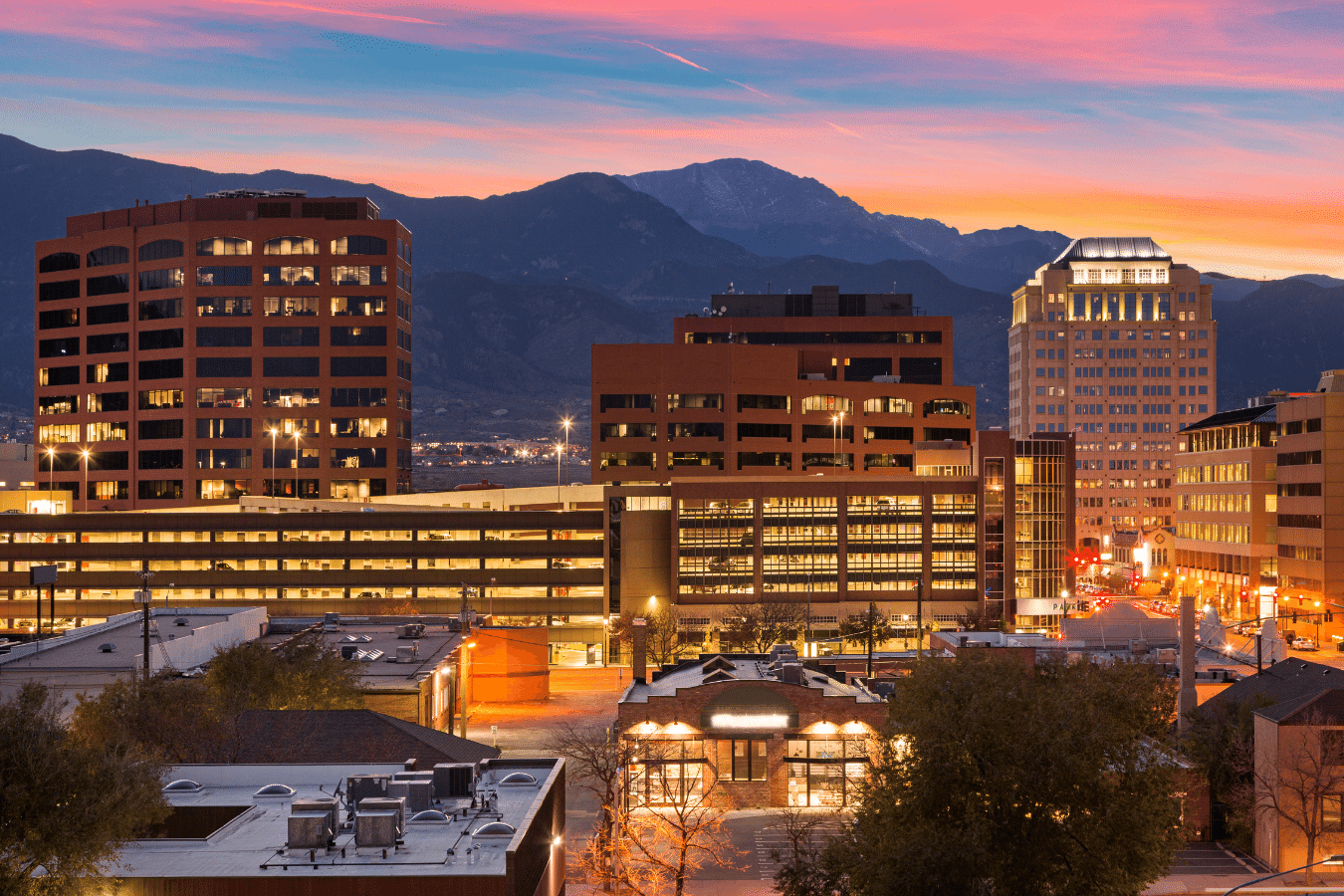 Peregrine
A beautiful neighborhood with an unbeatable location. Positioned in the far Northwest corner of Colorado Springs, it backs up to the Air Force Academy to the North and the Rocky Mountains to the west. Peregrine is a secluded neighborhood with quiet mountain surroundings. The area has about 1,000 homes with close access to local and downtown shopping and dining. One of the best things about this neighborhood is the city views from Peregrine at night. Residents have clear views of the entire city of Colorado Springs. You'll see why people love it if you drive through!
Families also like this neighborhood because it's located in District 20, an excellent school district. Kids in this neighborhood usually attend Woodmen-Roberts Elementary School, Eagleview Middle School, and Air Academy High School. The average home size in this neighborhood is 4,100 square feet, and most were built in the 1990s. The median sales price for a house in Peregrine is about $625,000.
Local Favorites:
Blodgett Peak Open Space: Mountainous area with 167 acres of open space with plenty of trails to explore. You will see plenty of animal and vegetation species.
Woodmen Valley Park & Marshall-Sprague Park: Playgrounds, hiking, unique Hoodoo rock formations, tennis courts, picnic spaces, and fields.
Garden of the Gods: Located in the neighborhood's backyard, this special place offers a day of hiking and exploring with beautiful views.
The Farm
One of the newest neighborhoods in the area, The Farm, is located in Northgate on the Northside of Colorado Springs. There has been a massive growth in this area over the last five years, and the neighborhood is surrounded by new shopping centers and restaurants in Northgate. Houses in The Farm start in the low $ 600,000's up to $1 million+. Most homes were built in the 1980s and are between 2,000-3,500 square feet in size.
The community has plenty of ponds for fishing and paddle boarding, miles of recreational trails, and a community center. The neighborhood also has fantastic views of Pikes Peak. The Farm has quick access to the Powers Corridor for all your shopping and dining needs and is also located near major hospitals. The neighborhood is located in Colorado Springs School District 11.
Local Favorites:
The Gathering Place: The neighborhood's community clubhouse with a new swimming pool, fitness facility, and indoor and outdoor entertainment spaces.
Great Wolf Lodge Water Park: Expansive indoor water park featuring multiple bars, eateries, and other activities for kids.
Torchy's Tacos: Popular chain serving Mexican street food-style tacos including breakfast tacos.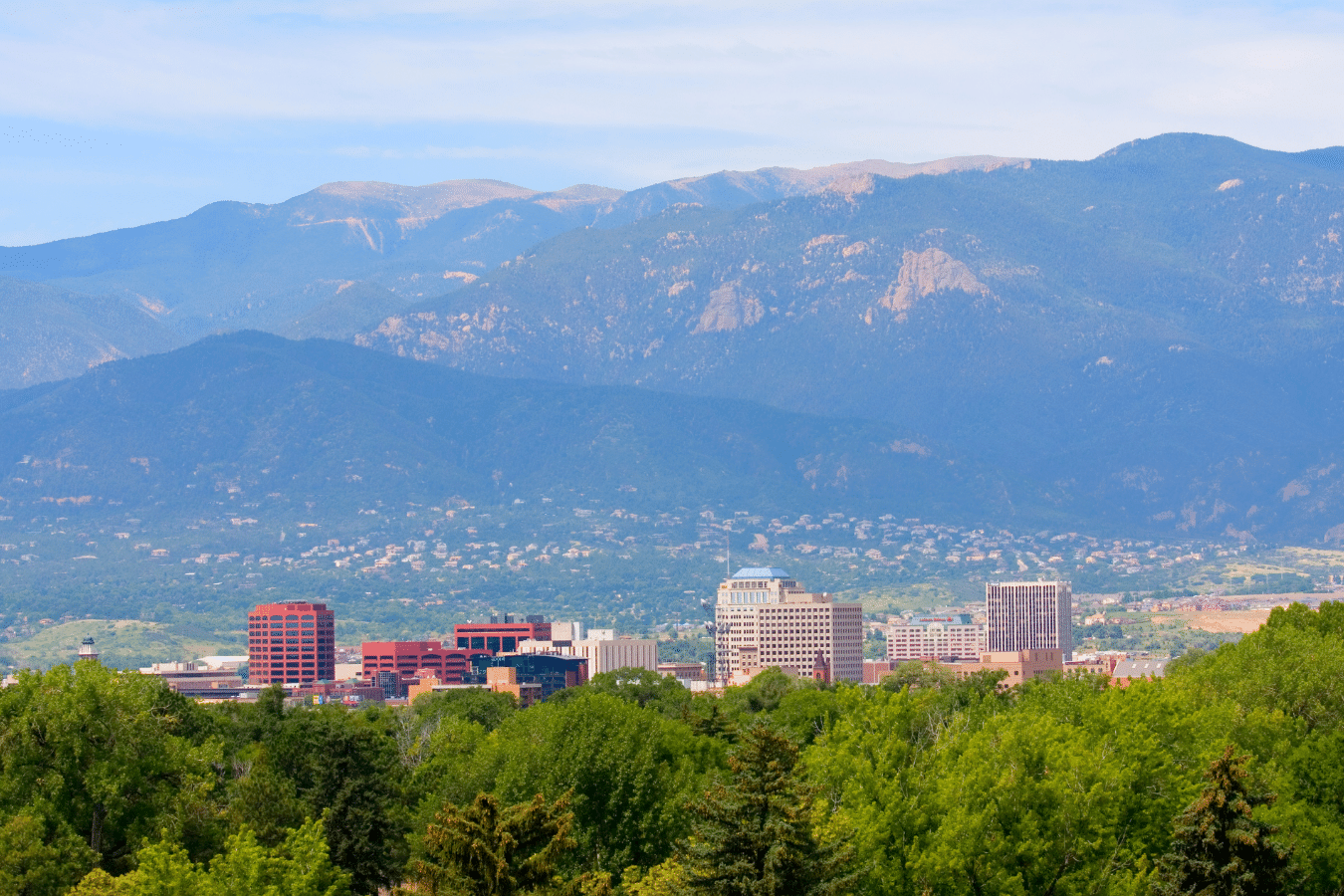 Black Forest
An excellent neighborhood for people looking for a lot of open space. Black Forest is a gated community located near The Pineries Open Space. The neighborhood is run by an HOA that provides street maintenance and snow removal for the neighborhood. Most of the homes in Black Forest are built on at least one acre of land, but five acres is a common size for each property. It's a great place if you own horses or other animals. There are also lots within the neighborhood if you're interested in building a home. The wooded areas of this neighborhood are perfect for families who have kids that like to play outdoors. There is an abundance of green spaces near Black Forest for exploring, hiking, running, biking, and all of your favorite outdoor activities. There are also plenty of amenities nearby like restaurants, shopping, and movie theaters.
Local Favorites:
The Pineries Open Space: 1,070-acre open space with an 8.6-mile loop trail. It features a river and is great for hiking, walking, running, and mountain biking skill levels.
Black Forest Regional Park: 385-acre park with a spectacular view of Pikes Peak and plenty of forests to explore.
Falcon Regional Park: 215 acres of land with active recreation areas, baseball fields, and open space.
The Bottom Line
There are so many options for neighborhoods in Colorado Springs; these are only seven! One thing is for sure: there is something for everyone in this city and wherever you choose, you are certain to feel at home. Whether you're searching for a location near malls and shopping or a more quaint and quiet neighborhood, you'll find plenty of choices. Before you move, make sure to reach out to one of our helpful Realty Specialists to guide you through the moving and home-buying process. Contact us today to find your dream location in Colorado Springs!

Find your new home
Search real estate and homes for sale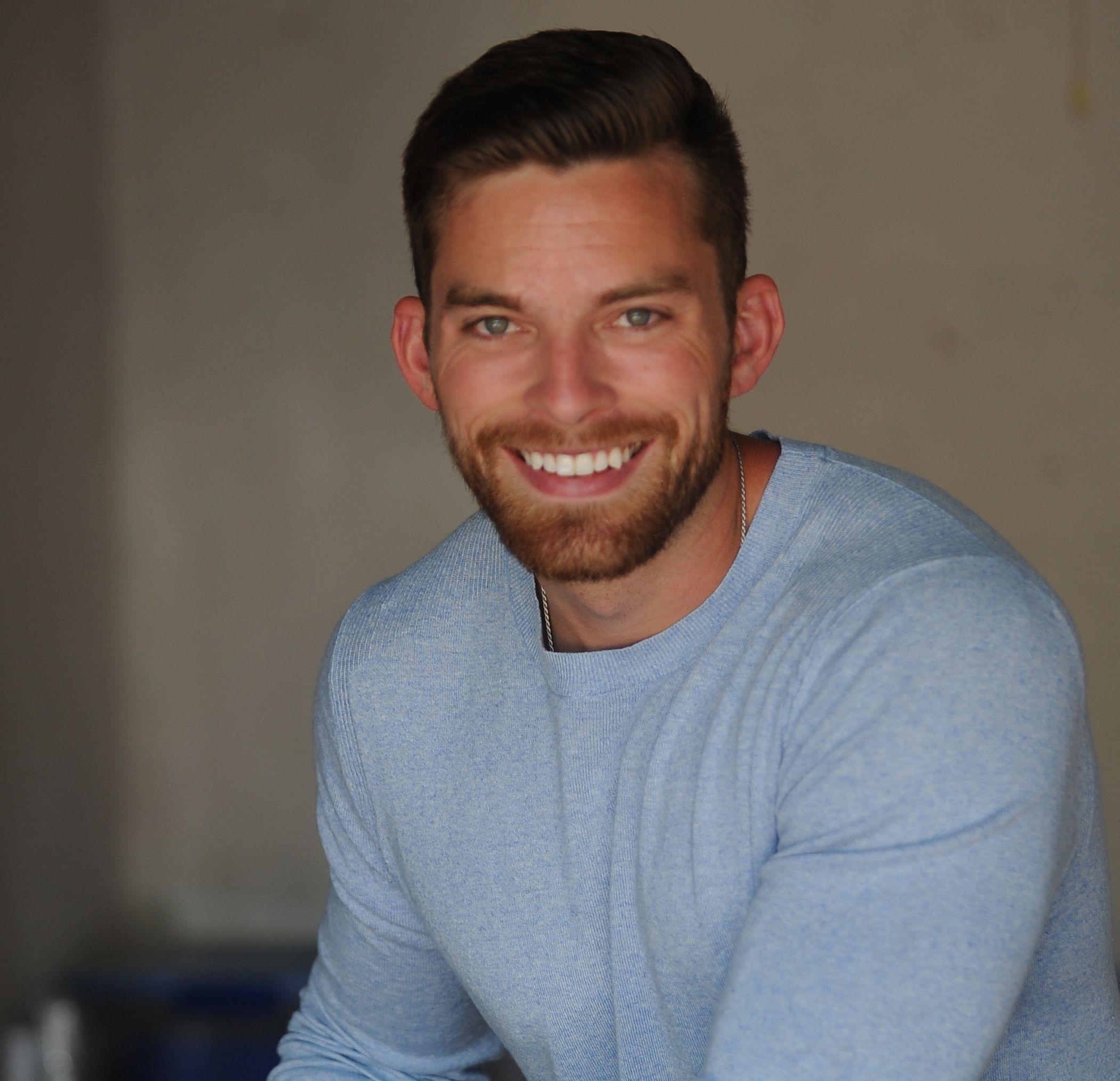 Ryan Fitzgerald
Hi there! My name is Ryan Fitzgerald, and I am a REALTOR®. My goal is to help you learn more about real estate through our Real Estate Blog! Hopefully, you enjoyed the above blog post and it found a way to provide help or value to you. When you're ready to buy or sell a home of your own let us know here. Please feel free to join the conversation by dropping us a comment below.