7 Best Golf Courses in Augusta, GA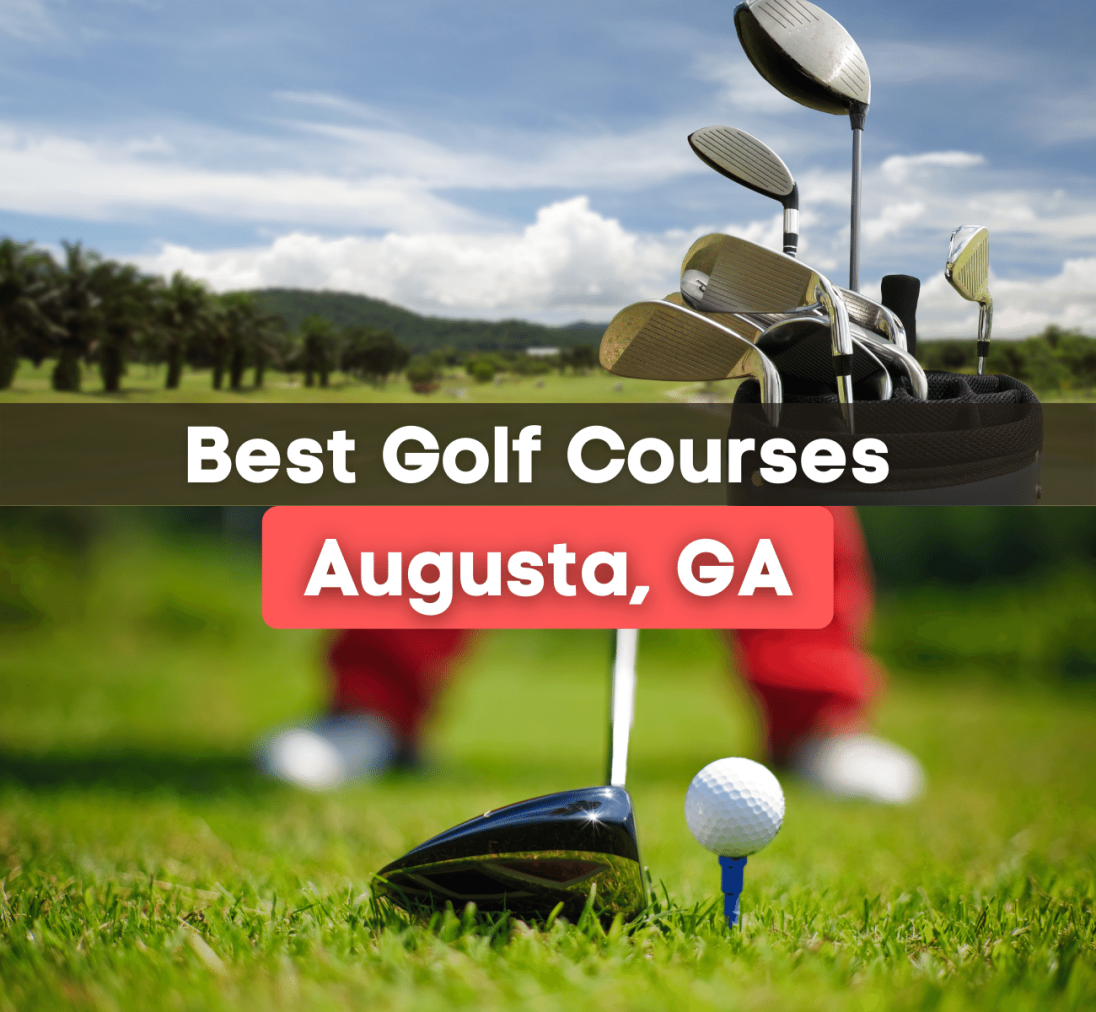 Playing Golf in Augusta
Are you moving to Augusta, GA, and love to play golf? Make sure to visit these most beautiful golf courses in Augusta! 
The Augusta area is packed full of golf options. Unfortunately, you will probably only get to play golf at Augusta National unless you are a well-known professional or another infamous person.
If you are visiting Georgia during the Masters, keep in mind that tee times at the Augusta-area courses fill up very fast, and the prices will also be inflated. That's because Masters week is their equivalent of Black Friday. Even the private clubs will offer up tee times to visitors, with a price, though. The Masters is known as "The Super Bowl of Golf," and most people who travel to see the tournament also want to spend a little extra time in town playing golf.
However, you will have plenty of options if you visit during any other week of the year. There are places to tee off in the nearby towns of Evans, Martinez, North Augusta, and Aiken. Augusta is a small haven for public golf, but you can find options and specific private courses that will often open their doors to visitors.
With Augusta being the hometown of golf legend Bobby Jones and the influence of Augusta National, this city is a special place for golfers. Whether you're visiting during The Masters or another week of the year, we've compiled the best courses you should play on while you are visiting. Keep reading to see the top seven courses in Augusta, Georgia!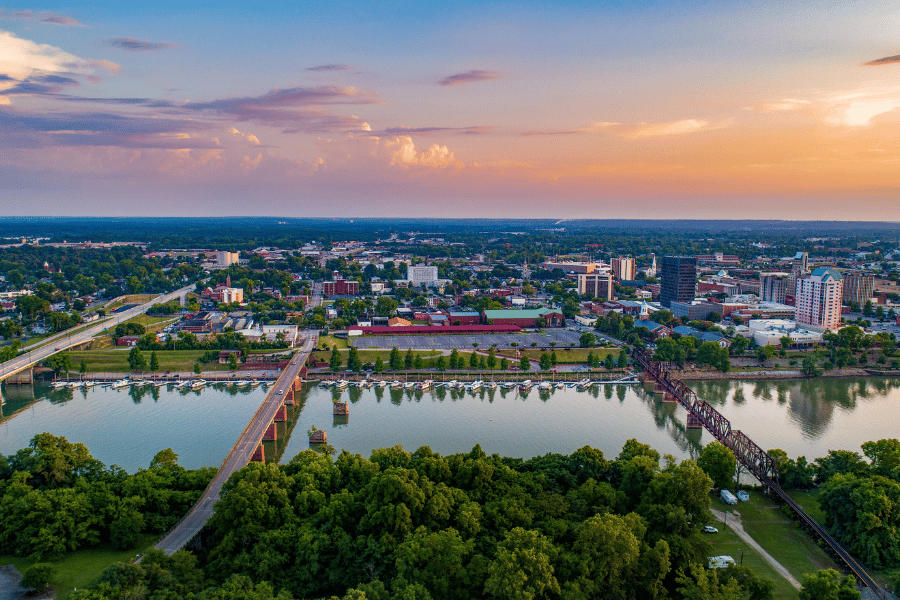 Check out these best golf courses in Augusta! 
Forest Hills Golf Club 
Designed by Donald Ross, the Forest Hills Golf Club used to be considered the second-best golf course in the Augusta area. The greens have Ross written all over them with his famous bowl effect. Every putting surface has ridges and levels that will make the play challenging.
This course is located in the heart of Augusta, four-and-a-half miles from Amen Corner, with public access.
Forest Hills is also a walkable course which is less common today. The course has a famous history because Bobby Jones won the 1930 Southeastern Open here and went on to win the Grand Slam. It also hosted college golf events where Phill Mickelson and Davis Love III competed.
The course tips out at 7,140 yards with a par of 72 and is known for its generous fairways. Arnold Palmer made the 1926 Ross design of this course in 2004. However, you will still notice the same topsy-turvy track that it has had from the start.
Forest Hills feature a driving range, a practice facility, a bar and grill, and a banquet facility. It is also home to the Men's and Women's Jaguar Golf Teams. The men's team defended their 2010 NCAA Division I National Title to earn their consecutive 2011 National Championship.
You can play this walkable course outside Masters week for as low as $29 walking or $45 with a cart. There are special rates during Masters week.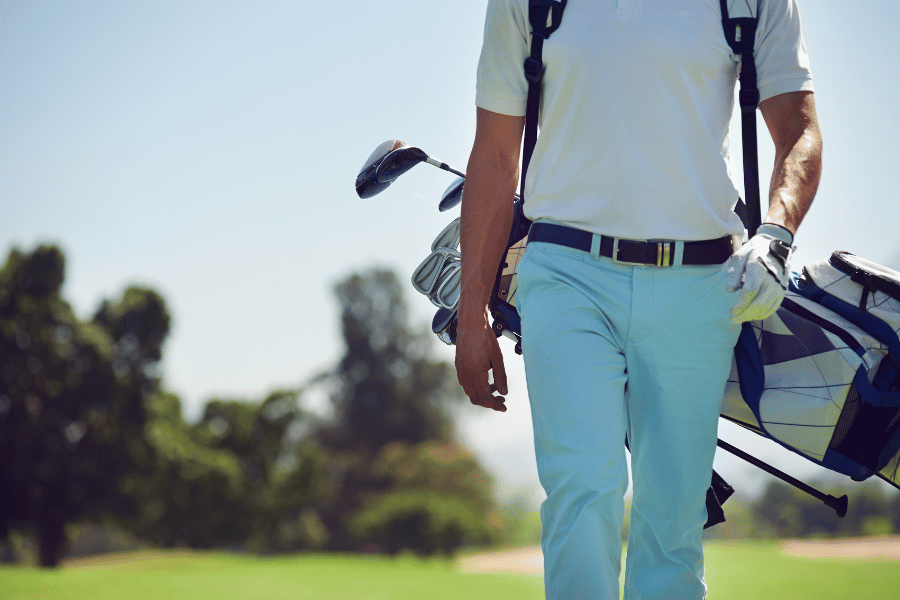 Jones Creek Golf Club 
Designed by Rees Jones and opened in 1986, Jones Creek Golf Club is located in Evans, northwest of Augusta.
Jones used the area's rolling hills to create a challenging parkland-style course. Tom Fazio renovated the course in 2003, and every green was replaced with Tift Eagle Bermuda. The layout was also shortened by nearly 100 yards. The course is now a little easier for players with mid-to-high handicaps. This public design has trees along the fairways, beautiful dogwoods, and colorful azaleas blooming in the spring.
The course features 6,928 yards of golf from the longest tees for a par of 72. It has a slope rating of 139. Decent golfers will be challenged, but it is also enjoyable for the average golfer. The club has received accolades, including being voted the best course in Columbia County. It is the home of the annual E-Z-Go Vaughn Taylor Championship, the 2013 AJGA Tournament of the year.
Jones Creek Golf Club is home to the Jones Creek Golf Center, which has sheltered hitting bays, V1 video analysis, and Flightscope 3-D motion-tracking technology.
Green fees range from $150-$225 and include a logo hat, logo ball, yardage book, cart, practice balls, and tees.
A neighborhood surrounds Jones Creek with rented homes to players, sponsors, and ticket holders who attend the Master's tournament.
This course's $150 green fee includes a cart, range balls, and a boxed lunch. The Masters week rate typically runs $160, a $50 replay rate, and an $80 twilight rate.
Jones Creek has instructors who stress the importance of the fundamentals of the game. They teach beginners to avid players. The memberships are designed for a great golf course with a long-standing history in a great location. They also offer discounts for juniors and seniors.
This course has won many accolades since its opening in 1926. In 2004, it was named Best Public Golf Course several times by Augusta Magazine.
The River Golf Club 
Located on the banks of the Savannah River about six miles from downtown, The River Golf Club was designed by Jim Fazio and opened in 1998. Water is included on 14 holes from the tee or the approach shot. There are also plenty of bunkers to make it more difficult. The course has big greens and stretches 6,847 yards for a par of 71. The slope rating is 130 on Bermuda grass. This course contrasts nicely with the other courses in the area.
The River Golf Club has hosted a U.S. Open qualifier and several mini-tour events. It has established itself as one of the best course designs in the Southeast since its opening. The golf club is semi-private and has continually improved, even after being named a top-five new course nationally by Golf Digest.
The club offers fantastic practice facilities, including a nearly one-acre grass tee. The range balls are premium Srixon. The club also provides two practice greens: one for putting only and the other for chipping and putting. The club also offers premier teaching professionals for any instructional needs. Golf lesson packages are available for players of all ability levels.
Green fees range from $175 to $275 depending on the day and include practice balls, a yardage book, breakfast, and lunch.
During Masters week, tee times are available every day. They include carts, green fees, tax, range balls, tee packages, course yardage book, beverage cart service, breakfast, and lunch. Tee times can be scheduled up to one year in advance.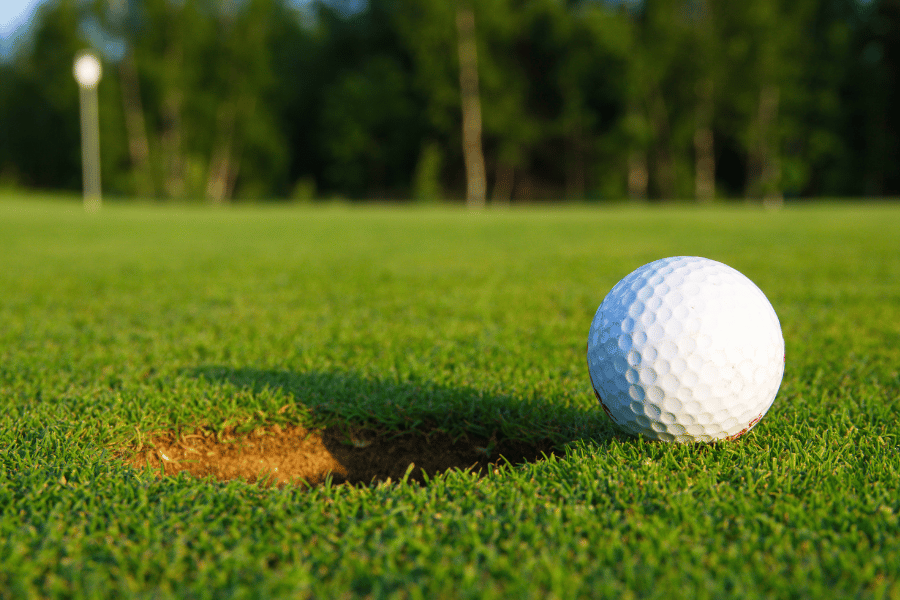 Aiken Golf Club 
Situated in Aiken, South Carolina, this course offers excellent deals. The course dates back to 1912 and was designed by Donald Ross. This historic course opened with 11 holes and was finished in 195. It is supposedly the first U.S. course to build tees specifically for ladies. It tips out only around 65,800 yards, but it's a fun course to play.
The layout of this course underwent a considerable renovation 20 years ago. Aiken Golf Club is often among the most underrated Augusta-area courses available during Masters Week. It is a public course and is located 45 minutes from Augusta National. This par-70 incorporates old Southern Railway lines, sandy waste bunkers, 120 feet of elevation change, and restored greens.
Aiken Golf Club made GolfWeek Magazine's Best Courses You Can Play in 2013 and "Best Sunset View in Aiken." The club also features a nine-hole putting course and a full-service restaurant.
Weekday green fees only cost about $30. It costs about $100 per player during Masters Week, including a cart and first tee gift. This course is best for a relaxed round.
Palmetto Golf Club
Palmetto Golf Club is located right across the state line in Aiken, South Carolina. This private club is one of the most prestigious that allows visitors during Masters Week. It is about a 40-minute from Augusta and has an old layout dating back to 1892. That's when the first four holes were laid out. Herbert Leeds finished the 14 remaining holes with assistance from James Mackrell.
Later, the design was updated by Donald Ross and Alister MacKenzie in 1932 with irrigation and grass greens. The clubhouse was designed in 1902 by Standford White of Shinnecock Hills fame. This course is the oldest in the Southeast and potentially the second-oldest in the United States.
There were a lot of minor changes to the trees and bunkers throughout the '40s, 50's, 60's, and 70's.
The layout follows the contours of the land and is a par-71 that stretches 6,713 yards from the championship tees. USC Aiken's Dan Burkhart set the best course record at Palmetto Golf Club. On August 14, 2005, he shot a 59 in the final round of the Palmetto Amateur.
Palmetto Golf Club has hosted Fred Astaire, Bing Crosby, Presidents Eisenhower and Taft, and Barry Goldwater. It has also hosted prominent professional golfers. The British professional Harry Vardon visited the Club during his first visit to America in 1900 when he won the U.S. Open at the Chicago Golf Club. Others include Masters Champions Ben Hogan, Byron Nelson, Sam Snead, and Ben Crenshaw.
During the masters, it will cost you about $250-$300, including a cart, range balls, lunch, and taxes.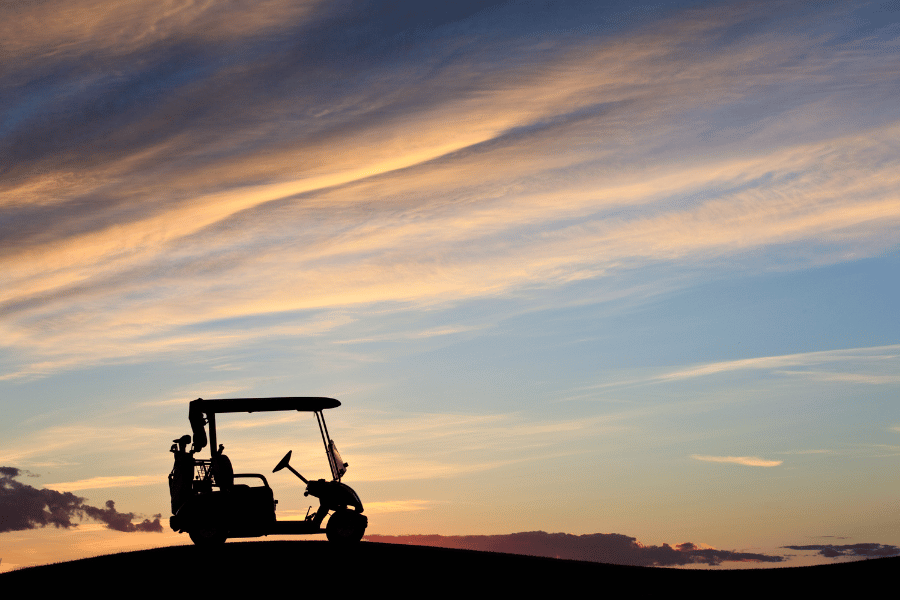 Champions Retreat Golf Club
Champions Retreat Golf Club is a private club that tends to open to the public during Master's Week. It is the only club in the world with three individually-designed courses by Gary Player, Arnold Palmer, and Jack Nicklaus.
This 27-hole club is located in suburban Evans. To hit 3's, you will have to avoid woods and wetlands. The "Nicklaus Bluff Nine" offers 3,685 yards of golf from the longest tees for a par of 36.
The club also offers dining at the Grille House and Bluff Overlook Sports Bar, a night-lit putting and driving range with cabanas for seating, live music, and fire pits. During Masters week, it also offers luxury rental homes. Champions Retreat provides a 10,000-square-foot events center, The Barn at Champions Retreat, if you want to plan an event here.
You will pay a pretty penny to play here during The Masters. It costs about $2,200 for a foursome (Monday-Tuesday, Sunday) and $2,500 for a foursome (Wednesday-Saturday). The rates include forecaddies base fee, cart fee, taxes, and all-you-can-eat-and-drink breakfast and lunch.
Augusta Country Club
Augusta Country Club is just two miles south of Augusta National, but you will need a formal, written introduction from your club to get on the greens during Masters week. This place has a fun atmosphere among more than 1,000 members of the club.
This 18-hole course features 6,771 yards of golf from the longest tees for a par of 72. It has a slope rating of 134 on Bermuda grass. Designed by Donald Ross and Brian Silva, the golf course opened in 1899. It is the first founded Augusta golf club.
It is a members-only club, and the layout was set up among rolling terrain. It is a great place to enjoy a round of golf or a game of tennis. You can also relax on its beach by the lake after a round or head to the Clubhouse for drinks and food.
This is a private club, so if you aren't a member, the only potential opportunity to play it would be during Masters week. It is slightly easier to play this course than to get access to Augusta National, but only by a little. The two courses are neighbors and share Rae's Creek. They also share members. Private members can invite guests to play. It also permits limited reciprocal privileges to other private club members after a formal written introduction. You could also befriend a Master's champ to have a go at this course.
Areas of what used to be part of the Augusta Country Club are now land owned by Augusta National instead that it has used for some lengthening. Augusta National has bought plots of land over the years from its neighbor.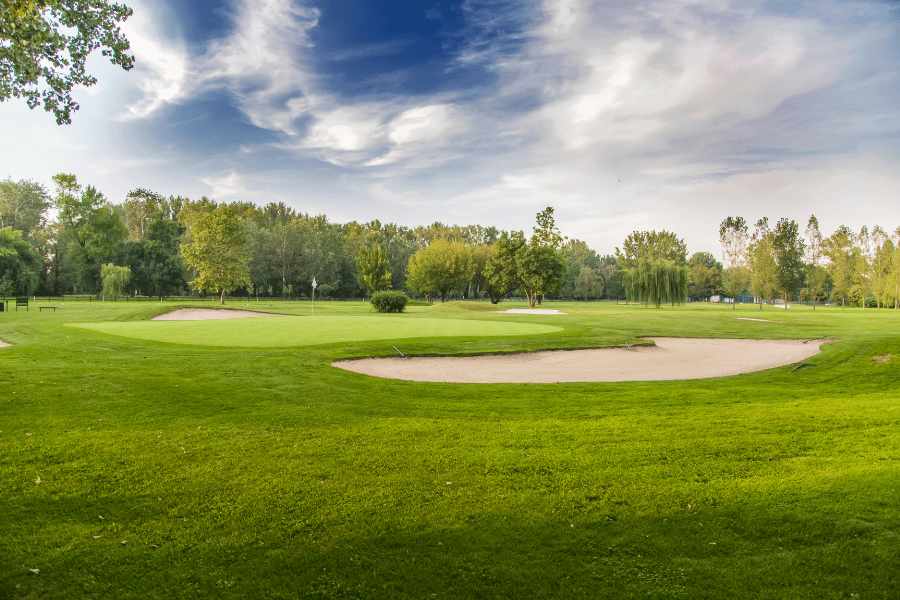 Best Golf Courses in Augusta - Final Thoughts
Considered to be one of the best places to live in Georgia, Augusta is a great place to live. Whether you are searching for the best restaurants, entertainment options, or golf courses, there is no shortage of fun things to do in this Georgia city. 
Suppose you are moving to Georgia and are ready to call Augusta home. In that case, please feel free to contact us today to be connected with one of our knowledgeable and reliable Real Estate Specialists. We are here to help answer any questions and are ready to assist you when looking for homes for sale in Augusta. 

Find your new home
Search real estate and homes for sale