7 Best Restaurants in Augusta, GA
Eating in Augusta, Georgia
Are you looking for a great place to eat in Augusta, Georgia? We've got you covered with the seven best restaurants in Augusta!
Home to steakhouses with high-quality meat, cute cafes, grills, pizzerias with creative options, brewpubs, and restaurants offering delicacies from foreign countries, Augusta is a beautiful city with many choices when it comes to outstanding cuisine.
Nicknamed the Garden City, there is always delicious food to try whether you live in Augusta or are just visiting for the Masters or another occasion. Augusta is located across the Savannah River from South Carolina. All the outdoor activities you want to explore will leave you hungry! Foodies love Augusta for its top-notch restaurants that compete with Savannah and Athens.
You can find several choices whether you are looking for fine dining, traditional steakhouses, speakeasies, or pubs. You will discover creative Southern fusion restaurants that serve up Lowcountry, Creole, Cajun, and Caribbean-influenced dishes, as well as European-style joints that offer German, Italian, and French food.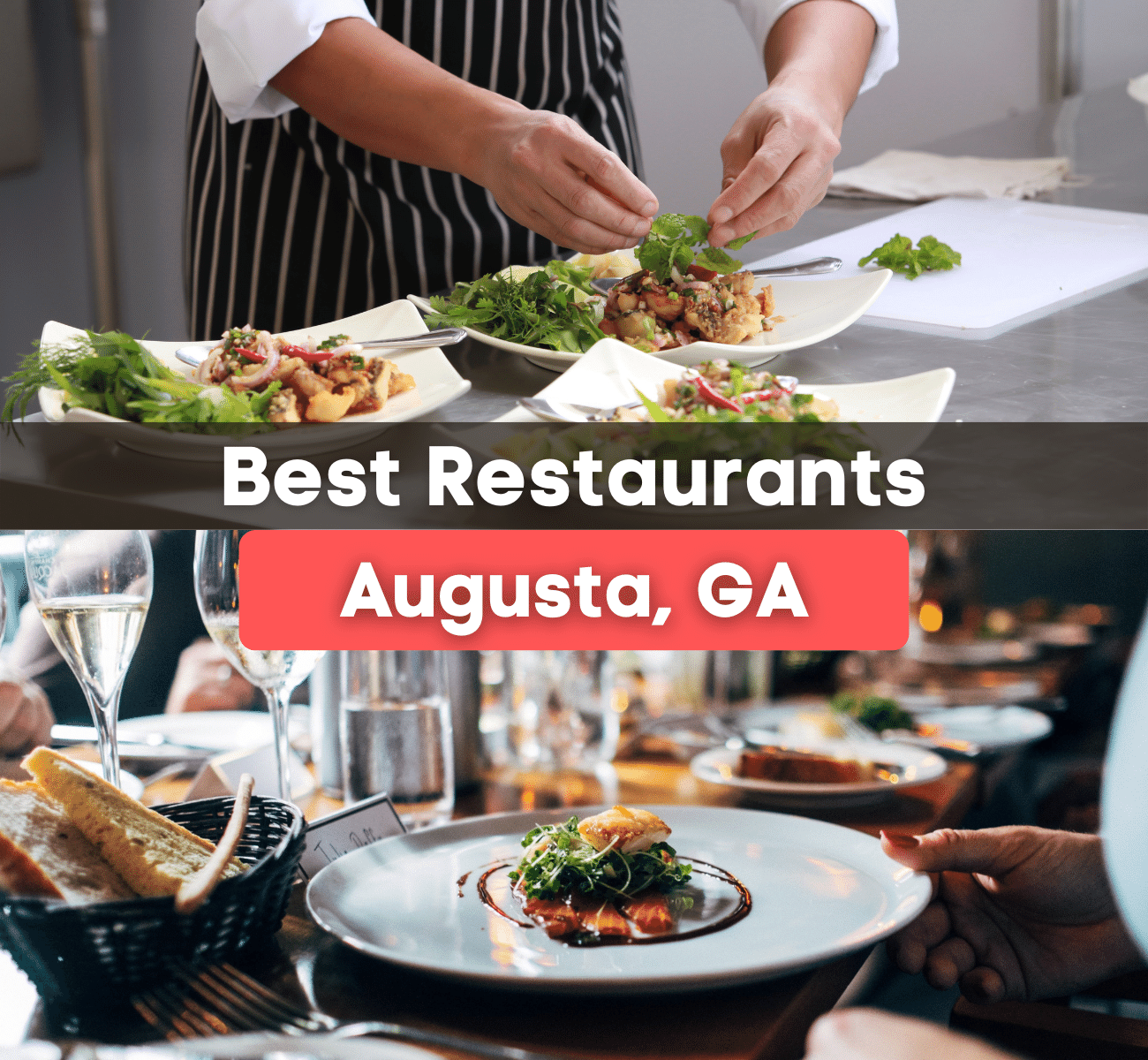 Since Augusta is home to pro golf's most prestigious tournament, the Masters at Augusta National Golf Club, most people assume Augusta is full of high-end restaurants. While the city does have plenty, you can still eat very well without spending a ton of money at some of the highest-rated restaurants in the area.
With more than 300 local restaurants to choose from in Augusta, there will not be a lack of places to try out! We have compiled a list of the best restaurants in the city that are must-try eats. Keep reading to see the top seven restaurants in Augusta, Georgia!
Here are the top seven restaurants in Augusta!
Frog Hollow Tavern
Founded in 2010, Frog Hollow Tavern is a well-known New American restaurant in downtown Augusta. The decor is modern, with a beautiful indoor and outdoor space to eat.
If you want a small plate or appetizer, try the North Carolina Apple Carpaccio, which consists of country ham, Honeycrisp apples, baby arugula, blue cheese, roasted shallot vinaigrette, and more. You can also order Sapelo Island clams cooked in Georgia Summer Lager or slow-roasted pork belly rillette with mustard and toasted baguette crisps. For a larger entree, the pan-fried springer mountain chicken schnitzel is famous. It includes bread crumbs, pickled sweet onions, arugula, grilled pears, small Yukon potatoes, and a pear champagne vinaigrette. There are a lot of options to love on their menu.
The restaurant's most famous dish is the Smoked Gouda Mac n' Cheese, a lasagna-style mac and cheese with layers of pasta sheets, herb-infused custard, thin onion slices, smoked Gouda, and sharp cheddar cheese. Not your flavor? Order the shrimp & grits with andouille sausage, the pork chop, or the braised Berkshire pork shoulder served with mac and vinegar-braised collards.
This restaurant is not considered cheap, as a typical dish will cost you about $30,
The food and drinks are made using local ingredients, many of which come from Chef Sean Wight's farm.
This restaurant also has an impressive wine list with more than 100 options. They also offer barrel-aged cocktails and regional craft and imported beers.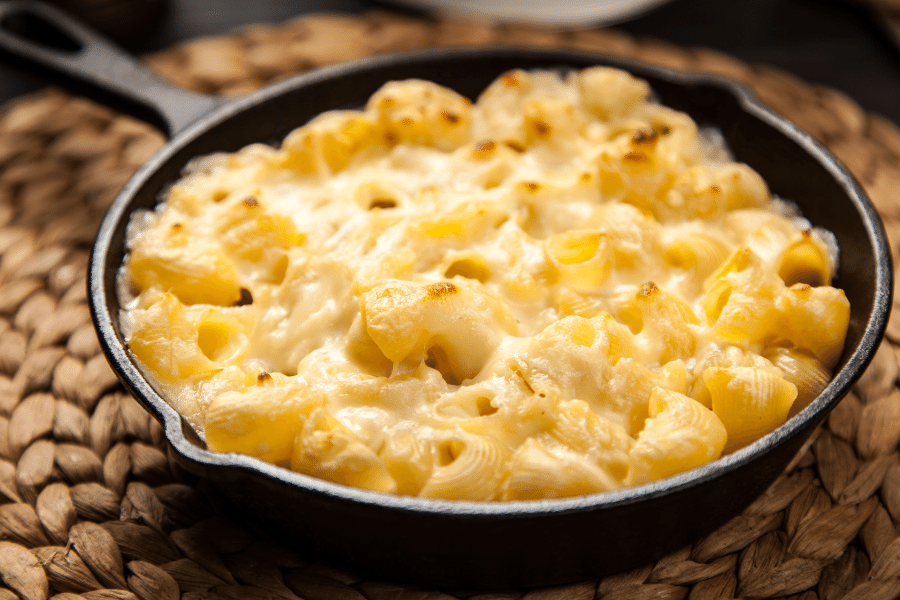 Abel Brown
This restaurant is ideal for a romantic date and fine dining with your significant other. The restaurant opened in 1999 and is officially known as the Abel Brown Southern Kitchen & Oyster Bar. The decor mixes a sleek oyster bar and a cozy country kitchen. The food is prepared by executive chef Todd Schafer, known for Bistro 491.
You can test various oyster combinations at this restaurant, share small plates, or order a full meal. Call the Southern River Farms Ribeye with pomme frites, baby arugula, a basil vinaigrette, and red onion jam if you want steak. If you are craving seafood, you can't go wrong with the "Raw Bar," where you can choose from Specialty on Half Shell Oysters, Broiled Oysters served with parmesan and jalapeno harissa lime butter, and more. The oyster bar features Massachusetts, Virginia, Florida, and Martha's Vineyard selections.
Trim plate options include a charcuterie board, fried calamari, and chicken wings. For entrees, choose between kurobuta pork chop, bacon-crusted salmon, peekytoe crab cakes, or southern river farms ribeye. A favorite on the menu is the Anson Mills Johnny Cake; a skillet cornmeal-buttermilk pancake served with pimento cheese. During Masters week, Abel Brown will offer caviar service with the University of Georgia's Siberian Sturgeon Caviar.
If you have a sweet tooth, order the chocolate croissant bread pudding for dessert.
The food here is made from the freshest seasonal ingredients, and you will receive excellent service. The restaurant also offers private dining rooms for intimate events.
For drink options, Abel Brown offers house-made cocktails and an extensive wine list featuring regional and international opportunities.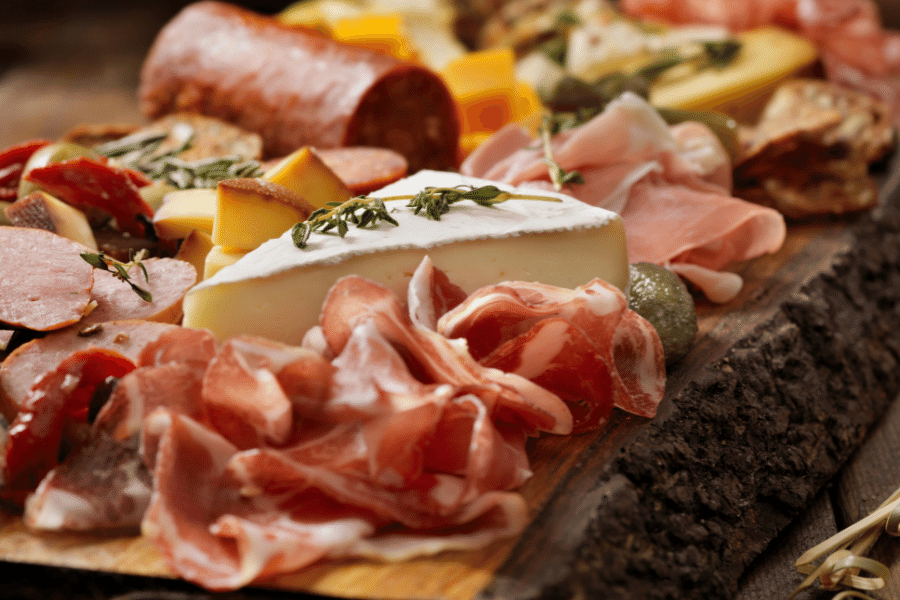 Whiskey Bar Kitchen
Specializing in American and Japanese cuisine, Whiskey Bar Kitchen is one of the best restaurants downtown. It offers a rustic vibe with various American and Japanese-inspired dishes.
For American cuisine, the Cali burger is a favorite. It is served with applewood smoked bacon, avocados, provolone, sweet cucumbers, jalapeno, tomatoes, and citrus aioli. You can also choose to craft your burger, but that might not be necessary given the fantastic choices on its menu. Other burger options include the Teriyaki, a french roll with grilled pineapple, smoked gouda, and teriyaki sauce, and the Elway, a croissant bun with onion rings, barbecue sauce, bacon, and sharp cheddar.
For Japanese, order the fried pig plate, panko-breaded pork loin served with steamed white rice, miso-ginger, mixed greens, and katsu sauce. You can also get the Tokyo beef bowl, banzai seaweed salad, or katsu curry rice & pot stickers.
They are, of course, also known for a great selection of whiskeys. It offers a wide range of whiskies that are hard to find in the world's seven whiskey regions. Whiskey Bar Kitchen has a fun atmosphere with excellent service.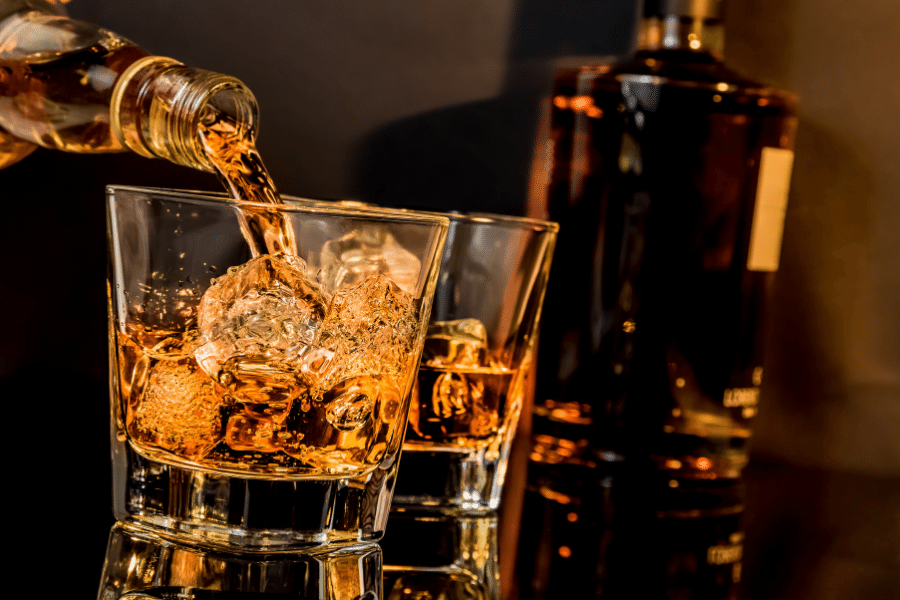 Sole Augusta
Situated on Broad Street in central Augusta sits Sole Augusta, which features tapas, sushi, and main course entrees. The restaurant offers indoor and outdoor seating options and stays open late until 2:00 AM on Friday and Saturday nights.
Tapas options include mozzarella jalapeno grit fritters, spinach dip and edamame, gyoza, Brazilian street tacos, and black and bleu salmon tacos. For sushi, you will find the Fiery Habanero with spicy yellowtail, crab, pickled habanero, and cream cheese and the Clemson Sunrise with tuna, avocado, cream, and spicy salmon on top. They also offer classics like spicy tuna or Philadelphia rolls.
The main entrees at Sole Augusta mix Asian and southern flavors. Favorites include the shrimp and grits, Frisco melts, fried grouper sandwiches, pepper-crusted ribeye, chicken Florentine, and Buffalo Portobello Sandwich, a tempura-fried mushroom topped with hot sauce, ranch, lettuce, and tomato.
The restaurant does not take reservations, but you can call ahead up to two hours before you arrive to put your name on the call-ahead list. It will guarantee a shorter wait than just a walk-in.
The Juicy Crab
Now is your chance if you have yet to try a southern low-country boil. This restaurant is known for having one of the best low-country boils around! They come with a half-pound of snow crab legs, a half-pound of shrimp, a half-pound of sausage, three boiled eggs, corn, and potatoes. The Juicy Crab is a family-friendly restaurant with excellent customer service and comfort food from the sea.
For appetizers, start with hush puppies or oysters. For the main course, you can order classics like shrimp or catfish, but the restaurant also offers a particular section of the menu called "Get Your Hands Dirty." That's where the good stuff is, including snow crab legs, blue crab, lobster tail, and much more. The menu is massive and offers more than 64 unique delicacies of seafood, pastries, desserts, and more.
The Juicy Crab is known for pairing its seafood with corn and potatoes. They offer a large variety of corn side dishes that go great with the main course. Make sure you try the corn on the cob with sweet potato fries! You can also choose the level of spiciness that you prefer in your food. The restaurant emphasizes fresh, locally-sourced seafood and appeals to health and humane-conscious seafood eaters.
For dessert, order a slice of the delicious cheesecake!
If you want seafood in a hurry, the restaurant also offers an online ordering service that is fast and convenient. You can order ahead and pick it up anytime during opening hours if you like.
Fujiyama Augusta
This Japanese steakhouse and sushi bar is one of the best hibachi restaurants around town and is open seven days a week. They also offer daily early bird specials if you want a deal! This authentic Japanese-style restaurant serves teppanyaki-style food grilled over an iron plate. They provide more than 50 fresh fish, sushi, and sashimi types. The vibes at this restaurant are relaxed and warm. It has a nice interior with a small artificial pond and excellent hospitality.
Could you order the Agadeshi tofu, which is fried and served with ginger sauce, the soft shell crab, or the harumaki, a Japanese spring roll?
If sushi is more your speed over a hibachi, try the specialty rolls such as the Angry Cow Roll, filet mignon over a spicy tuna roll, or the Fujiyama Special, spicy crabmeat and avocado over a lobster tempura roll. If you are dining with one other person, you could order the Fujiyama Love Boat, which includes soup, salad, and assorted sushi for two people!
Fujiyama Augusta offers plenty of hibachi options, including steak, chicken, scallops, and more. The chef's Special Dinner for Two includes steak, shrimp, and chicken with vegetables, salad, soup, and fried rice. Fujiyama August is an excellent place for a date night!
Drink favorites at Fujiyama include sake, a rice beer popular in Asian culture.
Fujiyama is locally-owned and operated.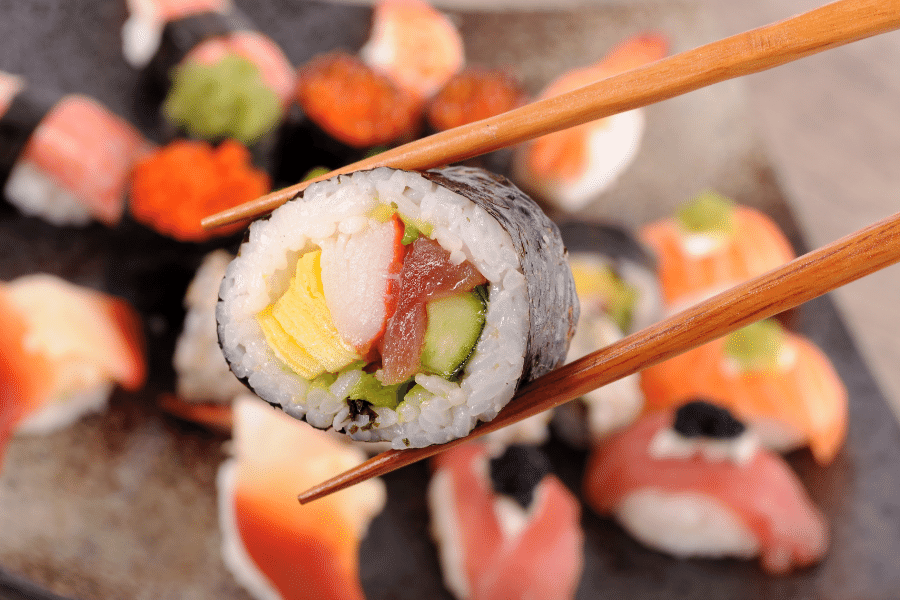 The Boll Weevil Cafe and Sweetery
This American restaurant opened in 1990 in a historical building that used to be a former cotton warehouse near Riverwalk Park. This restaurant offers a unique menu in a comfortable setting with Southern-style specialties, seafood, sandwiches, and desserts. The restaurant's founder, George Harrison, decided to name the restaurant after a cotton-eating bug. The restaurant has a wood bakery look.
Menu favorites include the Curious George, homemade honey wheat bread with turkey, provolone cheese, and a spinach dip. The pasta Creole is a Southern delicacy of blackened chicken, onions, andouille sausage, garlic, and peppers served with a spicy alfredo sauce topped with feta cheese. Other options include the Mexican-style black bean quesadilla baked in a tomato tortilla, Havana chicken, roasted apple tomato soup, and shrimp and grits.
The Boll Weevil Cafe and Sweetery are known for high-quality food with freshly-sourced ingredients. The food is also priced reasonably with significant portions.
No restaurants in the area compete with The Boll Weevil Cafe regarding homemade desserts with more than 30 options. Their chocolate is a must-try! If you like bittersweet chocolate, try the Seventh Heaven cake or the perfect chocolate cake. The Boll Weevil Cafe was awarded the BestDesserts for four consecutive years by Augusta Magazine and Metro Spirit award inception. This is a great spot to enjoy a cup of coffee and a sweet treat. Other dessert favorites besides the chocolate include Red Velvet Cake, Hummingbird cake, chocolate chip cake, cheesecakes, and pies.
Best Restaurants in Augusta, GA - Final Thoughts
With so many delicious food options in Augusta, it will take a lot of work to decide where to eat. No matter where you are in the city, there are excellent options everywhere, from delicious brunch and refreshing cocktails to southern delicacies.
Augusta is beautiful year-round, but the locals say the middle of the year is the best time to visit if you plan a trip. Every season will bring new, local ingredients to the menus, recipes, and foods.
Whether you are looking for fine dining, casual eateries, or international cuisine, Augusta will not disappoint. Remember to check back at our list when you are starting to make lunch and dinner reservations!
If you are moving to Georgia and are searching for homes for sale in Augusta, contact us today! We are here to help in your home search.

Find your new home
Search real estate and homes for sale