15 Best Things To Do in Winston-Salem, NC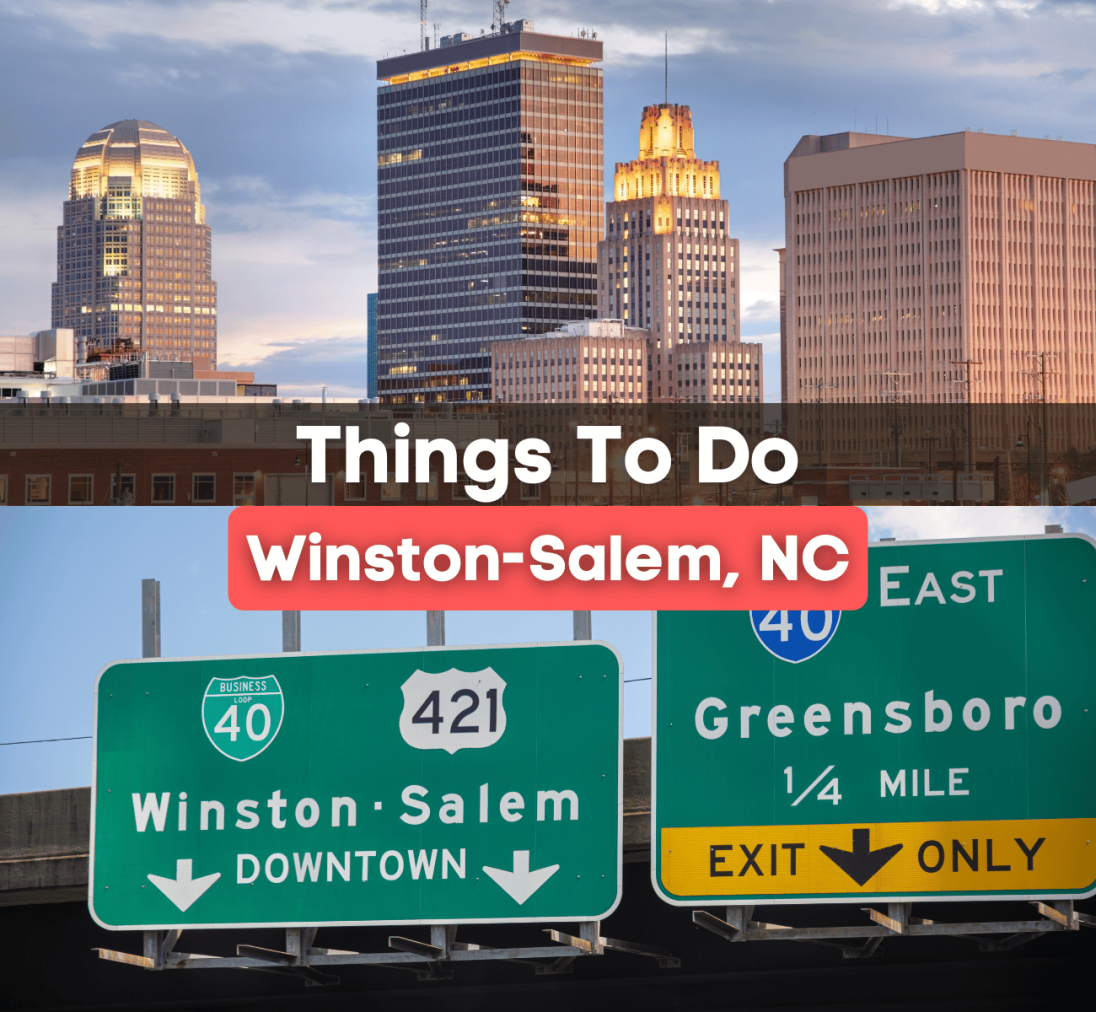 Fun Things to do in Winston-Salem
Are you moving to Winston-Salem, NC, and searching for fun things to do? This is how you should spend a day in Winston-Salem!
Since its founding in 1913, Winston-Salem, North Carolina, has been known for its tobacco and textiles industries, but this cultural hub and center of business continues to progress and evolve.
This southern city has the charm of a small town, but the amenities and activities of a large metropolis are part of why more and more people are deciding to call Winston-Salem home.
Not only has Winston-Salem been named one of the best places to live in North Carolina, but many families and retirees are moving to the area for its affordability and peaceful way of life.
Home to exciting museums, beautiful parks, lively shopping districts, and even a few breweries and distilleries, Winston-Salem is full of safe and family-friendly attractions that will appeal to all ages.
So whether you are moving to Winston-Salem or are looking for something cool to do in Winston-Salem for a long weekend trip, this activity guide is for you.
Read on to learn more about the 15 Best Things To Do in Winston-Salem, NC!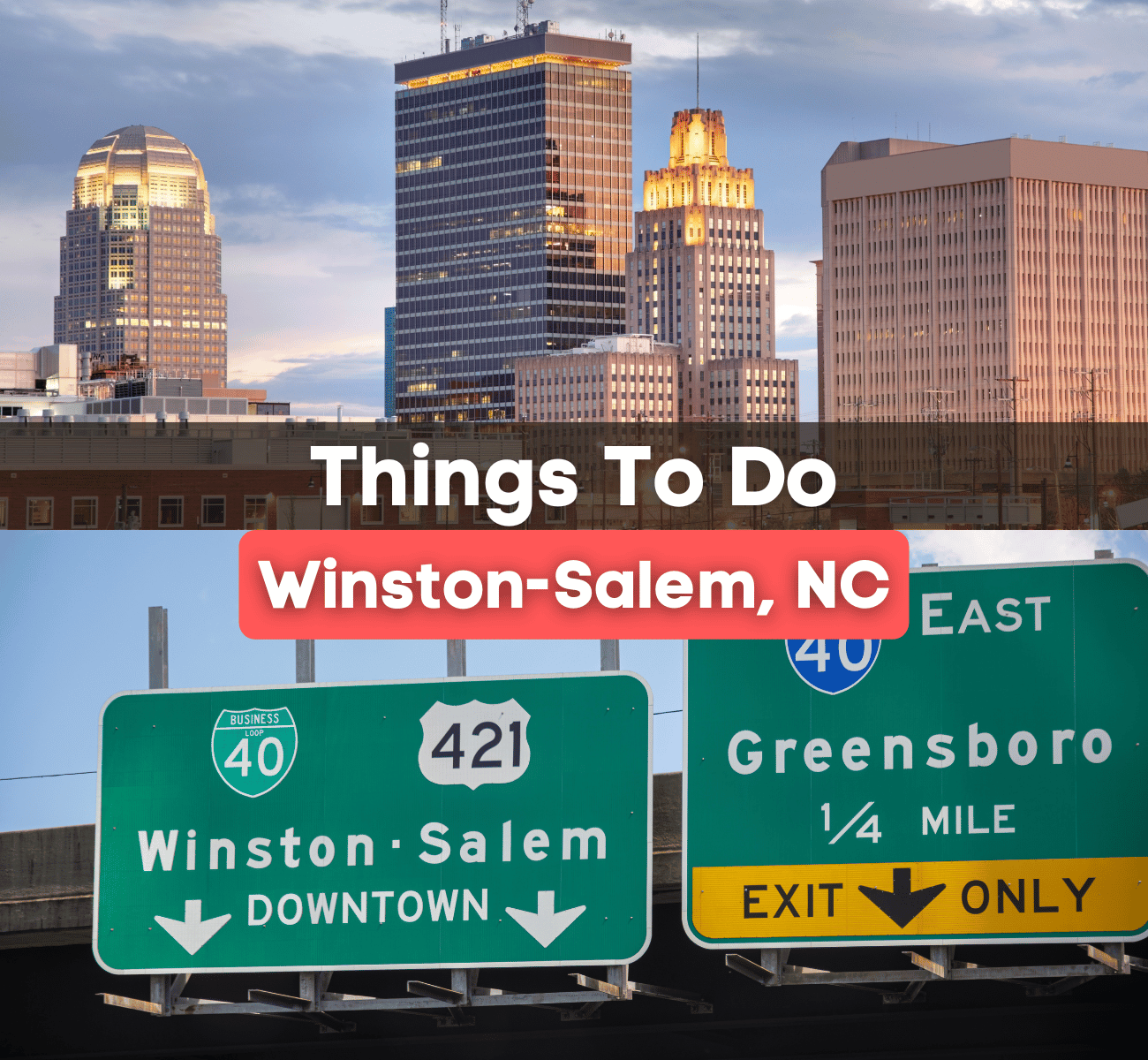 Here are the top 15 things to do in Winston-Salem!
Old Salem Museums and Gardens
There is no better way to spend the day in Winston-Salem than at the Old Salem Museums and Gardens.
Since Winston-Salem was initially settled by the Moravians, who were German-speaking Protestants, this community accurately depicts what daily life was like in the late 1700s as a Moravian.
Now a National Historic District, this small community and living history museum has been restored and features old houses, churches, shops, and communal buildings.
There is even a 200-year-old bakery where visitors can watch workers make homemade goodies before purchasing some to take home. Named the C. Winkler Bakery and located on South Main Street, this bakery is open Wednesday through Saturday from 10 in the morning to two in the afternoon.
Offering daily tours of the grounds, which makes this an excellent destination for field trips, visiting Old Salem Museum and Gardens is perfect for families and groups interested in learning about the history of this early religious Winston-Salem community.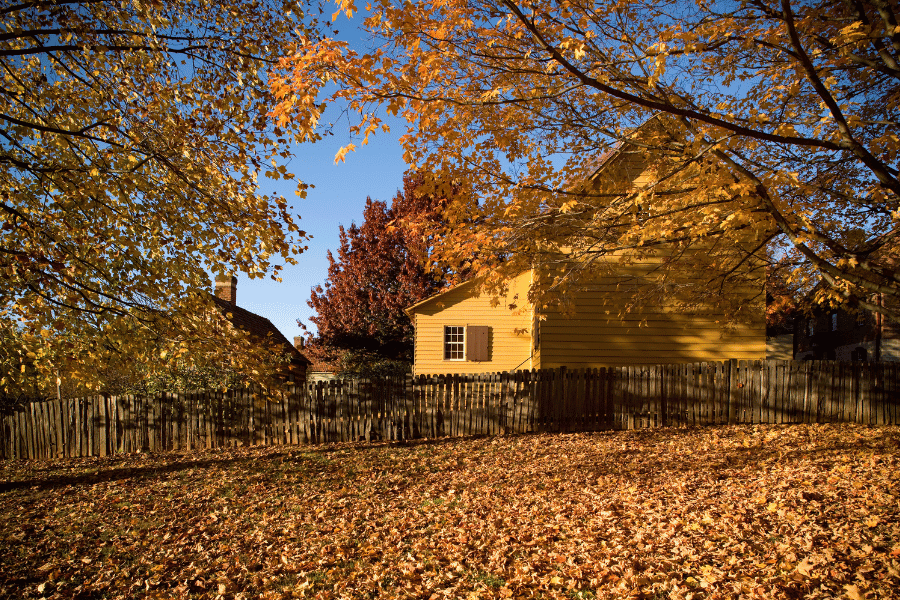 Reynolda House Museum of American Art
The Reynolda House of American Art is a lovely place to walk around and relax while admiring beautiful works of art in Winston-Salem.
Located in the original home of R.J. Reynolds, who owned the largest tobacco company in Winston-Salem, called the R.J. Reynolds Tobacco Company, this magnificent estate sits on 1,067 acres. It perfectly represents how the upper class lived in the early 1900s.
Home to one of the finest collections of American paintings in the United States and featuring art that spans over three decades from the Colonial Period to the present day, some of the most famous artists featured include Georgia O'Keeffe, Alexander Calder, and Edwin Church.
While the permanent art collection and temporary exhibits are why most people visit, the estate grounds also feature up to four acres of gardens, making this a great place to take a walk or take pictures.
The Southeastern Center for Contemporary Art
Also referred to as SECCA, the Southeastern Center for Contemporary Art is a multimedia contemporary art gallery in Winston-Salem that allows visitors to access beautiful exhibits free of charge.
Initially founded in 1976, this museum features indoor and outdoor art displays and offers seasonal events, including film screenings, live music performances, maker's markets, and fashion shows.
Even though there is no permanent collection available, SECCA offers temporary exhibits that feature works from a mixture of regional, national and international artists.
Operating under the North Carolina Museum of Art, SECCA is proud to be one of 300 museums in the country to be accredited by the American Alliance of Museums.
Körner's Folly
Located only 14 minutes from downtown Winston-Salem in Kernersville, North Carolina, Körner's Folly is a historic home that Jule Gilmer Körner built in 1880.
This 6,000-square-foot home is considered an architectural wonder since it measures 48 feet on each side, stands three and a half stories tall, and features a cross-gable roof.
Serving as a home, stable, and carriage house, this brick mansion has 22 rooms and is now owned by the Körner's Folly Foundation, a non-profit foundation.
From carved woodwork and hand-laid tile to unique furnishings and beautiful artwork, this Victorian-style home offers private and public tours, holiday events, activities for children, and educational programs.
Kaleideum Downtown
If you have young children and are looking for something new to do on a rainy day, you must check out the Kaleideum Downtown.
Formerly known as The Children's Museum of Winston-Salem, Kaleideum Downtown is an interactive museum in Downtown Winston-Salem that provides daily fun for your little ones.
With admission only costing $10 for adults and children and $9 for seniors, this museum is an excellent place to learn while inspiring curiosity.
Featuring multiple exhibits, a library, and places to tumble and play, children can develop in a safe environment while immersing themselves in a world of creativity and fantasy.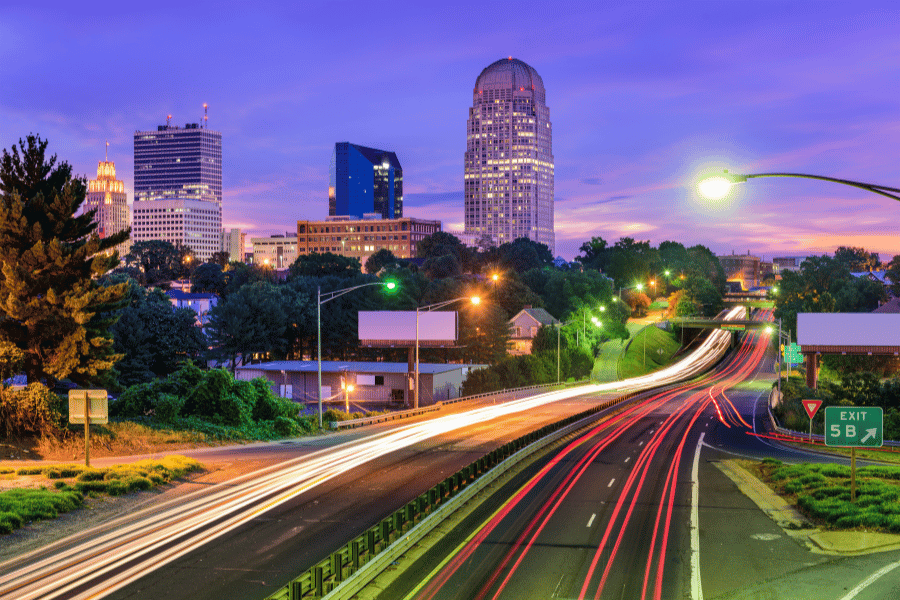 Shell-Shaped Shell Station
The Shell-Shaped Shell Station is a famous roadside attraction in Winston-Salem that was constructed in 1930 by Quality Oil Company, a family-owned fuel supplier in Winston-Salem.
Built to advertise and bring brand awareness to the city, this quirky shell station is a prime example of novelty architecture. It is listed on the National Register of Historic Places.
Found on Sprague Street, the Shell-Shaped Shell Station is the last of its kind and continually attracts customers from all over the country to view and take pictures of this vast yellow shell.
ARTivity on the Green
Found on Liberty Street in Downtown Winston-Salem, ARTivity on the Green is a particular art-themed outdoor park that features art installations, murals, and a sculpture garden.
Designed and built to revamp this area of Downtown Winston-Salem, ARTivity on the Green opened in 2015 and has found a way to blend art and nature innovatively.
Increasing in popularity, ARTivity on the Green regularly brings in large crowds since it offers free live music and seasonal events with local vendors.
Even though this park is only half an acre, it provides the community with a new way to appreciate art while connecting the Winston-Salem Arts District with the Innovation Quarter at Wake Forest University, which focuses on research and technology.
Tanglewood Park
Tanglewood Park is found on the Yadkin River in Clemmons, North Carolina, in Forsyth County, just fifteen minutes from downtown Winston-Salem.
Tanglewood Park is the go-to spot for outdoor recreation, featuring multiple attractions, including a public pool, a dog park, horse stables, mountain biking trails, and a greenhouse and rose garden.
Also home to Mallard Lake, which offers areas for fishing and paddle boat rentals, Tanglewood Park is found on over 1,100 acres in some of the most beautiful lands in North Carolina.
If you like to golf, there are two golf courses in Tanglewood Park: the Championship Course and the Reynolds Course, which once hosted the PGA Championship in 1974.
Even though gate admission prices are $2.00 per vehicle, the park also offers season passes.
Quarry Park
If you are looking for a nice place to walk your dog, Quarry Park in Winston-Salem should be your next destination.
Encompassing over 200 acres in the heart of Winston-Salem, Quarry Park offers excellent views of the city skyline while overlooking the blue waters of Piedmont Quarry.
Once operating from the mid-1920s until the early 1970s, this quarry is estimated to be 12 acres vast, with water depths reaching up to 150 feet deep in certain places.
Considered to be handicap-accessible and kid-friendly, Quarry Park has multiple walking trails and offers various areas to take pretty pictures.
Paul J Ciener Botanical Garden
The Paul J Ciener Botanical Garden in Kernersville. North Carolina is situated just outside of downtown Winston-Salem and features beautiful displays of flowers and plants.
Open all year round, this seven-acre botanical garden provides people of all ages access to the world of plants and teaches the public about the wonders of gardening and horticulture.
Offering tours of its ten themed gardens, visitors will have access to a gift shop and plant sales and can take advantage of easy parking.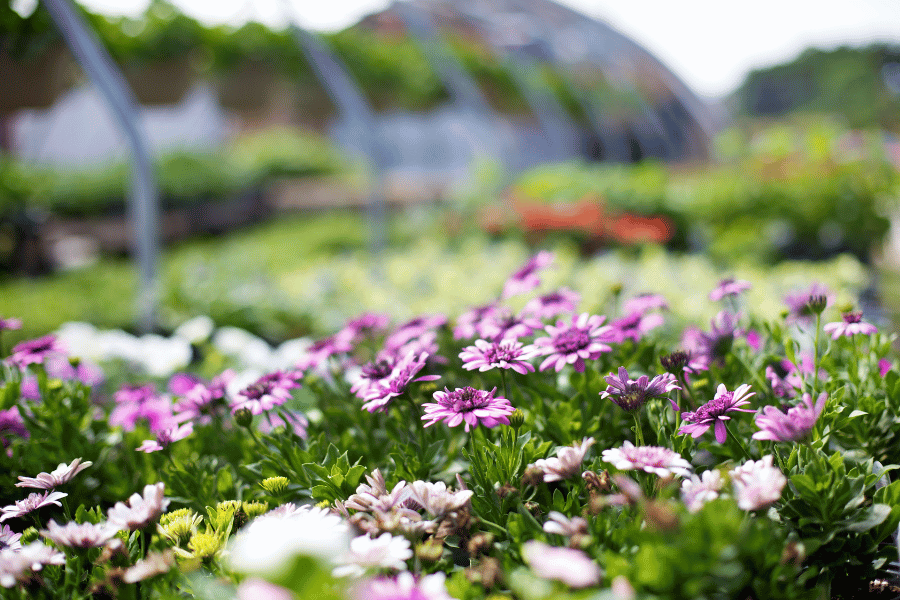 Salem Lake
Often called the hidden gem of Winston-Salem, Salem Lake is a famous 365-acre lake with boat ramps, picnic shelters, fishing areas, and a seven-mile walking trail.
Situated in Salem Lake Park, most residents can be found boating, kayaking, fishing, running, walking, biking, or horseback riding around the lake trail.
With depths reaching up to 30 feet in some areas, it is no wonder that Salem Lake attracts hundreds of fishermen to its 300 feet fishing pier with the hope of catching Bass, Catfish, Crappie, and Bream.
Adventure Landing Winston-Salem
For all your family-fun needs, Adventure Landing in Winston-Salem is the place to be.
This amusement park and aquatic complex include mini-golf, go-karts, laser tag, bumper boats, and a massive arcade with up to 30 interactive games that will keep your entire family and friends entertained.
With multiple locations in North Carolina, Florida, Texas, and New York, this chain amusement park offers affordable day passes and seasonal passes.
Tanglewood Festival of Lights
There is no better way to celebrate the holiday season than at the Tanglewood Festival of Lights, found right off Interstate 40, only ten minutes west of Winston-Salem.
Located in Tanglewood Park, this lights festival occurs annually around the holidays. It is notorious for its millions of twinkling lights that turn the park into a true winter wonderland.
Costing only $15 per vehicle, pile your family into the car and drive through this mile-and-a-half-light festival that can take anywhere from 30 minutes to an hour to reach one end to the other.
The Tanglewood Festival of Lights usually is open nightly from mid-November to the beginning of January.
Broad Branch Distillery
Owned by John Fragakis, Broad Branch Distillery in Winston-Salem specializes in premium, small-batch whiskey and uses only the best ingredients in every bottle.
Located on historic Trade Street, Broad Branch Distillery was the first distillery in Winston-Salem to make legally distilled bourbon since Prohibition and is making the only six years plus single barrel 100% straight Rye whiskey in the state of North Carolina.
Offering tours and tastings and a cocktail bar that uses all of its premium-made products, there is no better place to drink bourbon than at this distillery.
Foothills Brewing
Considered one of the largest craft breweries in the southeastern United States, Foothills Brewery in Downtown Winston-Salem serves great beer alongside good food.
Since 2005 with three 15-barrel fermenters, Foothills Brewing has created award-winning beer brands, including the Jade IPA, Hoppyum IPA, Pilot Mountain Pale Ale, Foothills Stout, and a seasonal Baltic Porter.
Also serving coffee and delicious pub grub, Foothills Brewery has since expanded its operations to include a 48,000-square-foot warehouse, where most of the company's beer is brewed.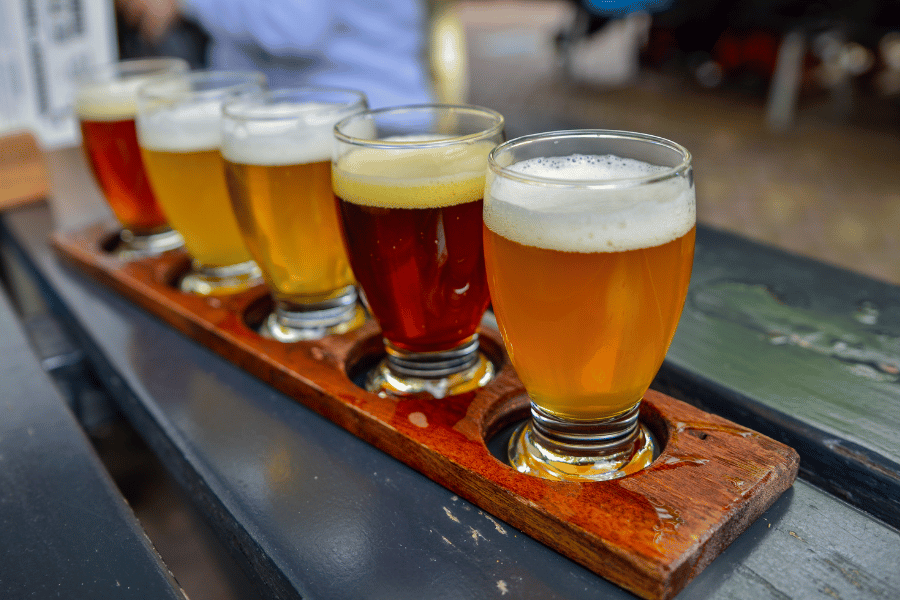 What will you decide to do first in Winston-Salem, NC?
Known for its dedication to the arts, history, and outdoor recreation, Winston-Salem has made a name for itself as an excellent place to live where there are many things to do.
Whether you are looking for things to do with your friends or are planning your next weekend activity in Winston-Salem, all of the attractions listed in this guide are guaranteed to give you a good time.
Contact us today to learn more about the best neighborhoods in Winston-Salem if you are considering buying a home!

Find your new home
Search real estate and homes for sale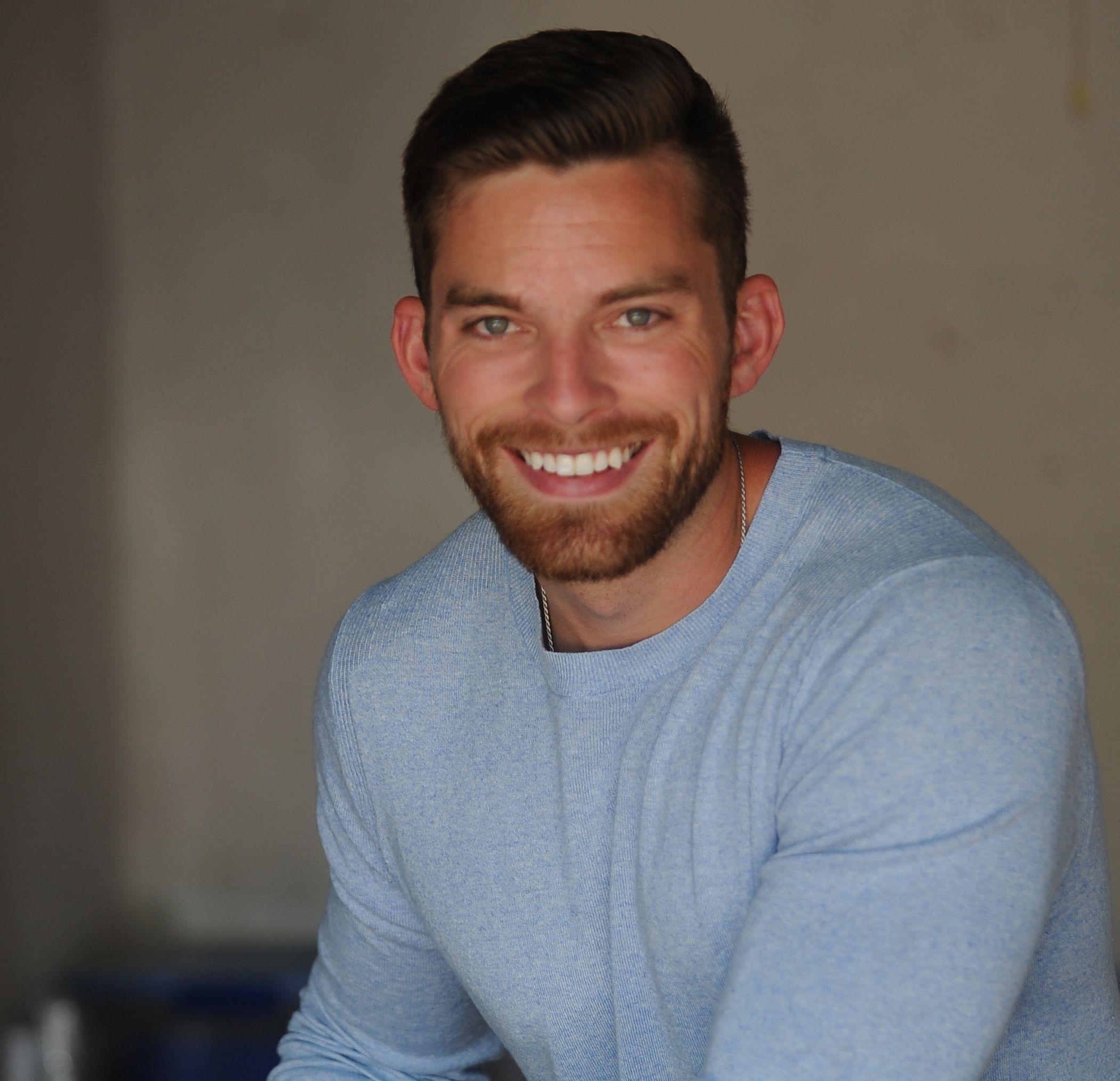 Ryan Fitzgerald
Hi there! My name is Ryan Fitzgerald, and I am a REALTOR®. My goal is to help you learn more about real estate through our Real Estate Blog! Hopefully, you enjoyed the above blog post and it found a way to provide help or value to you. When you're ready to buy or sell a home of your own let us know here. Please feel free to join the conversation by dropping us a comment below.