Things to Consider When Buying a Home in Charlotte, NC


Things To Consider When Buying a Home Charlotte
What do basketball, barbecue, and banking all have in common? The answer: Charlotte, North Carolina.
We'll delve into each of these in more detail below, along with several other details you will want to know as you prepare to buy a home in Queen City.
Why is Charlotte nicknamed 'Queen City'?
In 1768, Great Britain's King George III named Charlotte, North Carolina after his wife, Queen Charlotte Sophia of Mecklenburg-Strelitz. It has since come to be nicknamed 'Queen City' in her honor.
The Weather
If you are not a fan of the snow, Charlotte is the city for you. There is an average of about 4 inches of snowfall per year, making the winters very manageable. On the flip side, the weather is extremely humid in the summer, often reaching temperatures of 90+ degrees in the peak summer months. Rain is also frequently paired with humidity in the summer. However, Charlotte's mild fall and winter weather make the humid summers very worthwhile.
School Districts & Universities
There are a number of reputable colleges and universities based in Charlotte including University of North Carolina at Chapel Hill, Johnson & Wales University, Queen's University, Johnson C. Smith University, York Technical College, Clinton Junior College, and Winthrop University.
According to Niche.com, the best school districts in the Charlotte area are the Fort Mill School District, Clover School District, Union County Public Schools, Mooresville City Schools, and Cabarrus County Schools. The best elementary schools are Metrolina Regional Scholars Academy, Gold Hill Elementary School, Pleasant Knoll Elementary School, Community School of Davidson, and Riverview Elementary School.
The People
It goes without saying that southerners are known for their warm, friendly charm and positive personalities (and Charlotte is certainly no exception!). It is very common for a Charlotte native to strike up a conversation while out at a restaurant or grocery store, making it easier for newcomers to make connections and meet new people.
Charlotte's population is approx. 830,000 people and the median age is 33, according to BestPlaces.net. A little over 45% of individuals are married, while approx. 32% are married with children, making Charlotte a great place to raise a family.
Cost of Living
According to PayScale.com, the cost of living in Charlotte is 5% lower than the national average. However, due to the influx of people moving to Charlotte, housing prices are steadily increasing, particularly in the popular neighborhoods of North Davidson (nicknamed 'NoDa'), Dilworth, and Uptown.
Transportation
Although there are a variety of transportation options in Charlotte, the vast majority of city-dwellers own cars. If you don't own a car, the Charlotte Area Transportation Service (CATS) offers a shuttle to the airport and bus routes throughout the city. The Lynx Light Rail also offers a high-speed rail system for commuters to get downtown. B-cycle, an urban bike sharing system, is another popular mode of transportation in Charlotte and throughout the southeast. Depending on how often you bike, you can purchase an annual pass or rent at your leisure.
Job Growth
Bank of America, BB&T, Wells Fargo, and several other prominent banks are headquartered in Charlotte and the surrounding region, making Charlotte one of the best cities in the U.S. for bankers. If you don't work in banking, there are several other Fortune 500 companies headquartered in Charlotte including Lowe's, Coca-Cola Consolidated, Duke Energy, Sonic Automotive, and more. According to BestPlaces.net, Charlotte has an unemployment rate of 4.5%, which is lower than the national average of 5.2%.
Charlotte has also seen an explosive number of tech jobs over the past decade or so. The healthcare industry is rising in Charlotte (due to the tech boom) along with air travel, as a result of the Charlotte Douglas International Airport.
The Neighborhoods
Charlotte has a ton of great neighborhoodsand below you'll find a brief overview of each area:
Center City
There are three distinct neighborhoods that make up Center City: Uptown, Elizabeth, and Midtown. Uptown is Charlotte's central business district, housing Bank of America, Duke Energy, Wells Fargo, and an additional 28 million+ square feet of office space. If you're wondering why it's called 'Uptown' and not downtown (although it is acceptable to refer to it as downtown), the title stems from the way the city was formed. The Uptown neighborhood of Charlotte was originally the highest elevation point, and the city grew around it. When city-dwellers came to the Uptown neighborhood, they were going 'up.' In 1974, it was officially dubbed 'Uptown Charlotte' by City Council. Elizabeth is a historic streetcar suburb located along East 7th Street and Elizabeth Avenue. Midtown is a rapidly-growing area of Charlotte and is located southeast of Uptown.
North Charlotte
North Charlotte is home to the largest sports facility in the southeast, the Lowe's Motor Speedway. University of North Carolina is also located in North Charlotte, housing more than 25,000 students.
East Charlotte
East Charlotte is rapidly evolving and home prices are on the rise. This area of Charlotte is known for having diverse neighborhoods, historical landmarks, affordable housing, and tremendous upside.
South Charlotte
One of the city's fastest-growing areas, South Charlotte is home to two of the area's most coveted neighborhoods: Ballantyne and SouthPark. Both areas are known for offering beautiful homes, great shopping, a diverse restaurant selection, and historic charm. SouthPark offers elegant homes, a thriving business community, and the impressive SouthPark mall which houses several luxury retail brands including Tiffany & Co., Louis Vuitton, and more. Ballantyne is a newer neighborhood than SouthPark and is equally as prestigious. Home to some of North Carolina's best golf courses, Ballantyne offers stunning homes, a resort hotel, an office park, and more.
West Charlotte
West Charlotte is rapidly attracting new urban developers. Some of the most reasonable housing prices in the city can be found here.
Southwest Charlotte
Natives referred to Southwest Charlotte as Steele Creek for quite some time, as that used to be the only neighborhood in the area. Over the past ten years or so, the population in Southwest Charlotte has doubled and this area is projected to become one of the primary growth areas of the future. Southwest Charlotte is comprised of two areas: Steele Creek and Berewick. Steele Creek boasts many newly-developed communities as well as the prestigious 'Sanctuary,' a luxurious 1,300-acre community with homes referred to as 'private preserves' boasting up to 13 acres. Berewick has seen substantial residential buildup and offers single-family homes ranging from $180,000 to $500,000.
Sports
Basketball in North Carolina is nearly equivalent to a religion for many natives, and the rivalry between college basketball teams is extremely intense. The competition between University of North Carolina and Duke is considered by many to be the greatest rivalry in American sports, especially because the universities are only 8 miles apart.
Although basketball is arguably the most popular sport in North Carolina, Charlotte is also home to the NFL Carolina Panthers at Bank of America Stadium, the NBA Charlotte Hornets at the Spectrum Center, and the Charlotte Knights at the BB&T Ballpark.
Food
In addition to the fierce basketball rivalry, there is also heated competition between two distinct styles of barbecue, which is a staple of the south. The styles in North Carolina are Eastern and Western – and both sides of the state are fiercely divided between which style is better! Western barbecue, also known as Lexington style, is typically sweeter and includes a tomato/ketchup component. Eastern barbecue usually has a tangier flavor and is made in a vinegar-based sauce.
In addition to barbecue, the city's craft beer scene is also extremely popular and rapidly growing. There are more than twenty breweries to choose from in Charlotte offering beer gardens, tap rooms, and vibrant atmospheres.
Things To Do
Charlotte offers a comedy city tour on an open-air bus, a 1.5-hour 'Beyond the Grave' walking tour of Charlotte's haunted historic landmarks, Segway tours, bike tours, and various other fun sightseeing opportunities.
There are a variety of beautiful parks to choose from in the Charlotte area including Freedom Park, Romare Bearden Park, Reedy Creek Nature Center and Preserve, Park Road Park, Bradford Park, and the Nevin Community Park. Charlotte also offers thirty-seven miles of greenway trails for biking, running, rollerblading, and more.
Museums & Art Centers
Charlotte is rich in culture and offers a variety of museums and art centers including the Wells Fargo History Museum, the NASCAR Hall of Fame, the Carolinas Aviation Museum, the Hendrick Motorsports Complex, and the Blumenthal Performing Arts Center.

Lakes
There are many beautiful lakes within driving distance of Charlotte, making the area perfect for boating enthusiasts. Popular lakes include Lake Lure (which was the famous setting of the movie Dirty Dancing), Lake James (known as North Carolina's "Grand Canyon"), Lake Norman (located only 30 minutes from Uptown), and Lake Jocasse (considered one of the best trout-fishing lakes).
Although Charlotte's craft beer scene is strong, wine enthusiasts still have many stunning vineyards to choose from. Some of the most popular vineyards near Charlotte are Childress Vineyards (owned by NASCAR team owner Richard Childress), Raffaldini Vineyards (regarded for their Italian-style dry white and red Appassimento wines), and Treehouse Vineyards (family-owned and known for the charming treehouses located throughout their vineyards).
If you're buying a home in Charlotte you have a lot of things to consider. If you'd like to learn more about your options let us know. Whether' you're a first time home buyeror an experienced buyer you'll want to learn more about the pulse of the Charlotte real estate market!

Find your new home
Search real estate and homes for sale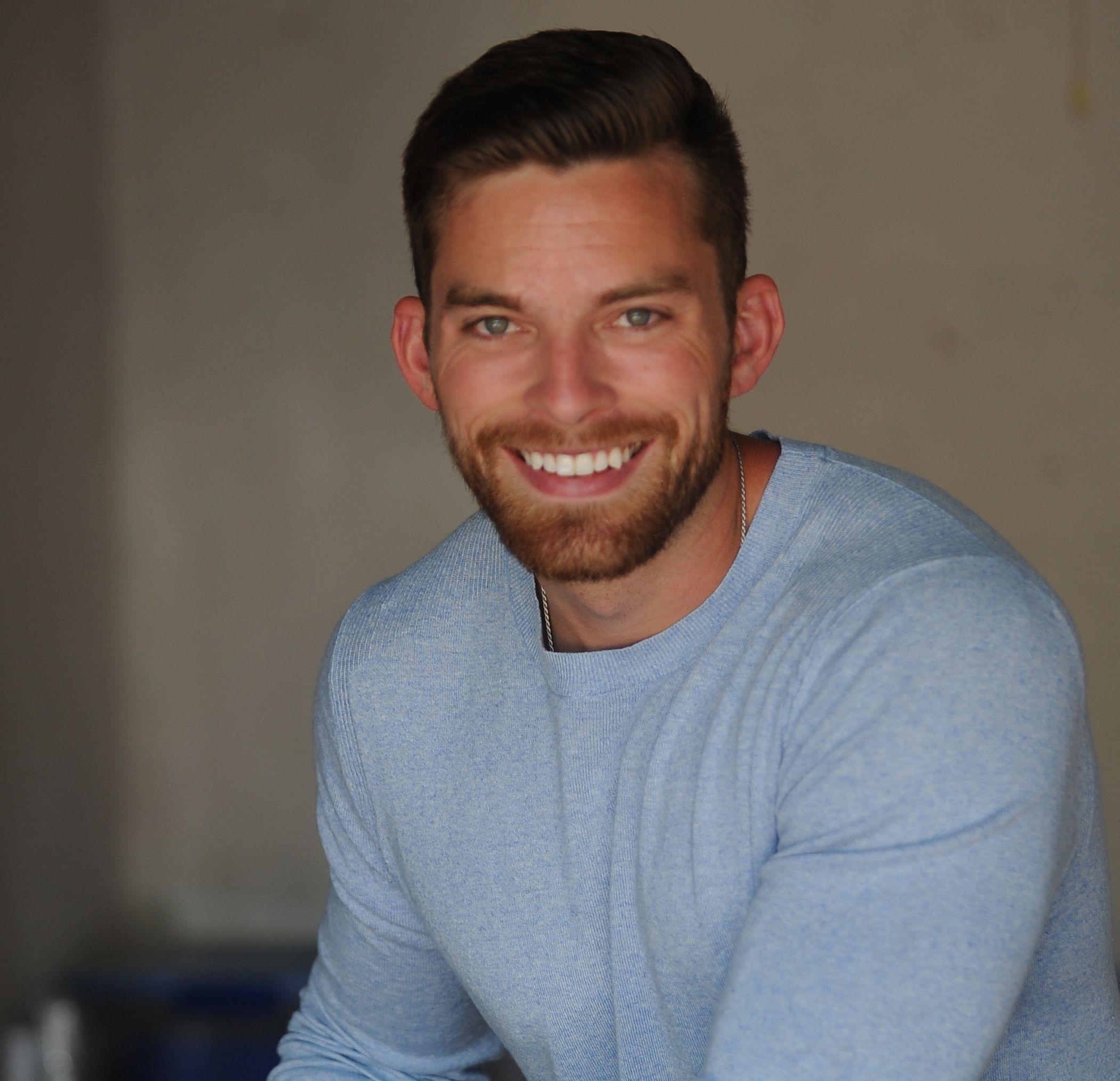 Ryan Fitzgerald
Hi there! My name is Ryan Fitzgerald, and I am a REALTOR®. My goal is to help you learn more about real estate through our Real Estate Blog! Hopefully, you enjoyed the above blog post and it found a way to provide help or value to you. When you're ready to buy or sell a home of your own let us know here. Please feel free to join the conversation by dropping us a comment below.