Moving to Summerville SC: 10 Reasons You'll Love Living in Summerville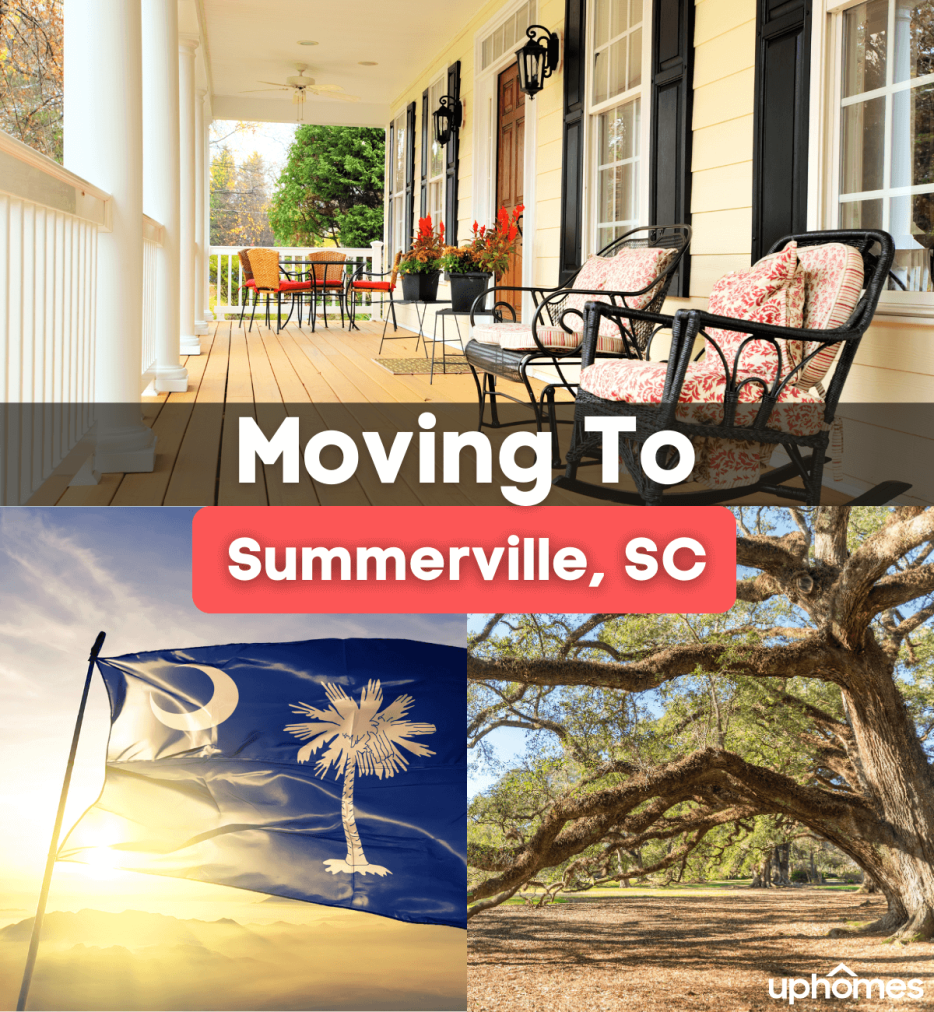 Living in Summerville SC
Are you considering relocating to Summerville, South Carolina? This town just outside Charleston is ideal for settling down; ask the people living in Summerville. It provides access to incredible beaches, a growing economy, and Lowcountry charm.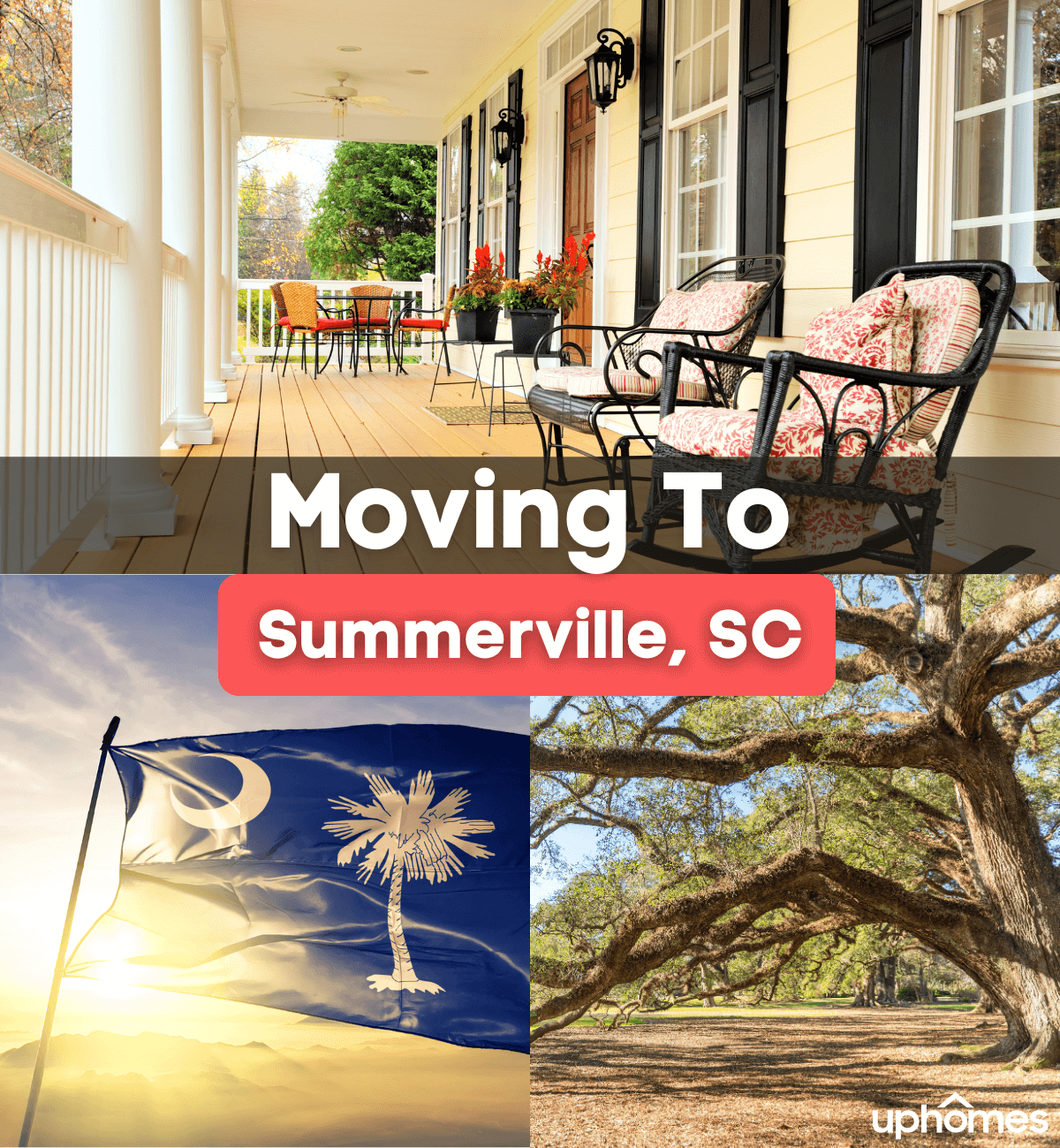 All of these qualities make Summerville appealing to new families and retirees. So what should you know before going to Summerville?
Moving to Summerville SC: 10 Reasons You'll Love Living in Summerville
Summerville's History
Before you make a move, brush up on Summerville'sbackground. Known as the "Flower Town in the Pines," Summerville boasts a rich history. After the Revolutionary War, the first settlement started in the area in 1785.
As its nickname suggests, the town is known for its pine trees. The city passed a law in 1847 that fined people for cutting down trees of a specific size. The law remains in existence today!
In Summerville, you'll find a town that cherishes its history as a quaint southern community. Visit the Colonial Dorchester State Historic Site or Drayton Hall to step back. You'll get a sense of life in the Antebellum Era.
Also, be sure to check out the homes with status as National Register of Historic Places sites. You'll marvel at the gracious front porches on these old Victorian homes. You'll love seeing the extensive flower gardens.
Summerville Real Estate
You might think homes close to water and forests are out of your price range. The good news is that Summerville's homes are surprisingly affordable.
The average price of a home in Summerville is just under $230,000. The cost of living is 8% lower than the U.S. average. In other words, living in Summerville can save money and gain a higher quality of life.
Summerville stretches across three counties: Dorchester, Charleston, and Berkeley. There's a mix of Victorian-style, modern, and coastal homes. You can also find a lot of new construction since the region is growing.
Since South Carolina is a popular retirement spot, plenty of smaller abodes exist. Look into townhomes and condos for a smaller footprint. You can even find homes specific to retirement-age populations.
You can get a Lowcountry-style home if you want to dive into the regional culture. These homes tend to have elevated first floors to accommodate swampy conditions. You'll love the big windows on these homes and screened storage areas beneath the first floor.
Find the Perfect Summerville Neighborhood
With a population of around 43,000 people, Summerville offers a small-town vibe. Summerville's blend of suburban amenities and charm is perfect for raising a family. You will have all the comforts of Charleston just down the road.
You can find it whether you're looking for new construction or a charming older home. You can find older houses on either side of U.S. Highway 17-A. If you want to land in a more contemporary planned community, Charleston has that.
Look into newer subdivisions like The Ponds or Poplar Grove. These are great walkable neighborhoods.
Or go a step bigger with Carnes Crossroads, a master-planned community with nearly 2,000 residents. There's a range of home sizes and styles available to buy.
This community features upscale homes, townhomes, and lots of amenities. Go biking with the kids on the many trails or meet your neighbors at the dog park. You even can enroll your children in a nearby private school.
Expect a Strong Job Market in Summerville
Moving to Summerville, SC, you can expect ample employment options. The proximity to Charleston provides a range of industries, too. As a booming city, Charleston offers promising future job growth. Many local Summerville people will take jobs in Charleston.
Industries like information technology have seen growth in the past decade. Sales, advertising, and marketing jobs are also in total supply. This growth trend should continue with big companies like Boeing in the area.
With a port in Charleston, the shipping industry is enormous. You can catch direct flights to cities like London, too. An ideal place for international businesses.
The defense, automotive, and life sciences industries also are prominent in the area. But one of the biggest industries is tourism. The stunning beaches and Lowcountry atmosphere make Summerville a hotspot for vacationers.
As a result, expect to find plenty of job opportunities to support this part of the economy. Look into hospitality gigs in hotels and resorts. There are plenty of seasonal vacation jobs for your kids, too.
Are you creative? Consider selling your work in one of the many galleries in the area. Start your own business to cater to the tourist crowd.
The Summerville Restaurant Scene
Whether you like gumbo or grits, there's always good southern food. South Carolina Lowcountry cuisine is another hallmark of the area. The region's abundance of rice and seafood combines some delectable dishes.
Crab cakes, oyster stew, and seafood boils are all popular choices - don't forget the mac and cheese! Great side dishes like mac and cheese, and fried cabbage will complete your dinner plate.
Try Charleston red rice to experience the food of the Gullah people. The Gullah people are African-Americans living in the coastal South Carolina region. Their creole language and famous dishes add to the culinary mix in South Carolina.
Summerville counts some traditional southern favorites among its top restaurants. For instance, Oscar's and Alicia's serve classic dishes like fried green tomatoes and smoked chicken.
But if you're looking for an upscale night out on the town, you can find that, too. Halls Chophouse Nexton provides a classy dining experience with ribeye steaks and pork belly. Before you head there, stop by Montreux for a classic cocktail.
Proximity to Charleston
Charleston is just a 40-minute drive down the road. This city of just over 135,000 people offers shopping and great venues to explore.
Travel + Leisure magazine callsCharleston its top U.S. city. The Southern Lowcountry charm, fantastic food scene, and historic downtown make it an easy choice.
Spend a weekend in Charleston by taking a boat tour to see the harbor and The Battery. The Battery is a seawall at the city's southern edge, with gorgeous homes and panoramic views.
Visit the Aiken-Rhett House Museum for a close-up look at Antebellum life. Or check out the gorgeous flowers at Magnolia Plantation and Gardens.
Like most thriving cities, Charleston has its share of breweries, too. When you're living in South Carolina, you can enjoy a lager with a great view! Take a brewery tour— and follow that up with a food tour.
Charleston is home to colleges like the College of Charleston and Charleston Southern University. At these schools, you have cultural and athletic events at your disposal. Check out a volleyball game or hear a lecture from a noted scholar.
For the golfing enthusiast, there are over a dozen courses in the area with ocean views at courses like Kiawah Island Golf Resort or Dunes West Golf Club. These well-groomed courses will make you feel like a pro!
South Carolina Beach Trips
What's one of the biggest perks of living in Summerville? You can leave your house and be at the beach in about 30 minutes. This kind of convenience makes weekend getaways a breeze.
While the Ashley River provides some waterfront views, the grander Atlantic Ocean is not that far away. You can get there in a hurry when you crave the sandy shores. Start planning some getaways before you make a move!
Which beaches should you visit? Isle of Palms, Seabrook Island, and Kiawah Island are good choices. Folly Beach and Sullivans Island are some of the most popular options.
Folly Beach County Park has lifeguards, bathhouses, and free parking. It's an inexpensive way to take in some seaside beauty. There are plenty of motels and beach houses available to rent, too.
At Sullivans Island, expect to see many stately old homes in this classic beach town. Sullivans Island sits right at the opening of Charleston Harbor, making it very convenient to Summerville.
While on this quaint island, you can try kiteboarding, fishing, or sailing. Or walk along Middle Street for some beachside charm.
Don't forget to see Sullivans Island Lighthouse. It is known for its uniquely modern style. The black and white blocks of color are hard to miss!
Natural Beauty
You don't have to go far to find examples of natural beauty in South Carolina. from Spanish moss to pine trees; you can see vegetation on every tree-lined street.
In Summerville, you can expect to see azaleas blossoming throughout the town during the spring. Living in this town can feel like being in a greenhouse!
Wander along the Ashley River to enjoy the breezes or try fishing. When you need a break, spend an hour sitting at the Jessen Public Boat Landing. You can birdwatch or take your boat out.
Visit nearby Rosebrock Park for a pleasant hike. With 1.5 miles of trails and picnic shelters, you can fill a Saturday afternoon without driving hours to find a park.
If you're feeling more adventurous, go for a jog at Oakbrook Nature Trail. In this conservation zone, you'll see three wetland areas. You might also catch a glimpse of turkeys or deer while jogging!
Enjoy the Laidback Vibe in South Carolina
Have you been living in a large city or dealing with snow each winter? Life in Summerville offers a welcome alternative!
You'll love the Lowcountry region in South Carolina, the area that extends from Charleston to the south. It's an area known for its regional cuisine and southern hospitality. Something you'll grow accustomed to living in South Carolina!
And you'll love knowing your neighbors when you live in Summerville. People tend to be courteous, opening doors and offering smiles. The laidback vibe also means people won't be in a hurry most of the time.
You'll experience good home cooking, potlucks, and a heaping dose of kindness. You might also want to dress up a little more when you head to a fancy occasion.
Best of all, you won't need to reach for a shovel every morning in January. While Summerville can get some severe summer storms and feel humid in the summer, don't expect to see a blizzard. You can sit on your back porch during the winter months while your friends up north stay inside! Check out all the best places to live in South Carolina.
Flowertown Festival
When you're known as the Flower Town in the Pines, it's only fitting to honor those flowers with a festival. Summerville is known for its Flowertown Festival. The Flowertown Festival is an annual celebration that began in 1972 and continues to support the local YMCA.
Anyone can attend the Flowertown Festival for free. Enjoy the work of local artists, attend the farmer's market, and enjoy the southern hospitality. Inhale the lovely scent of azaleas and wisteria as you wander through town.
And what is a festival without good food? You can pay to taste some of the local restaurants' finest offerings. There's no shortage of food trucks, either.
The cultural opportunities don't end there. From Summerville Orchestra concerts to exhibitions at the Public Works Arts Center, there is always something to see!
Is Living in Summerville For You?
Relocating to Summerville is one of the best relocation decisions you can make. South Carolina has abundant natural resources and a growing job market. An easy place to call home.
Living in Summerville, you'll get access to everything and a taste of small-town life. Ready to make a move? Connect with us, and our top local Real Estate Agents can help you find the perfect home in Summerville!
#blog-moving-sc-cta#

Find your new home
Search real estate and homes for sale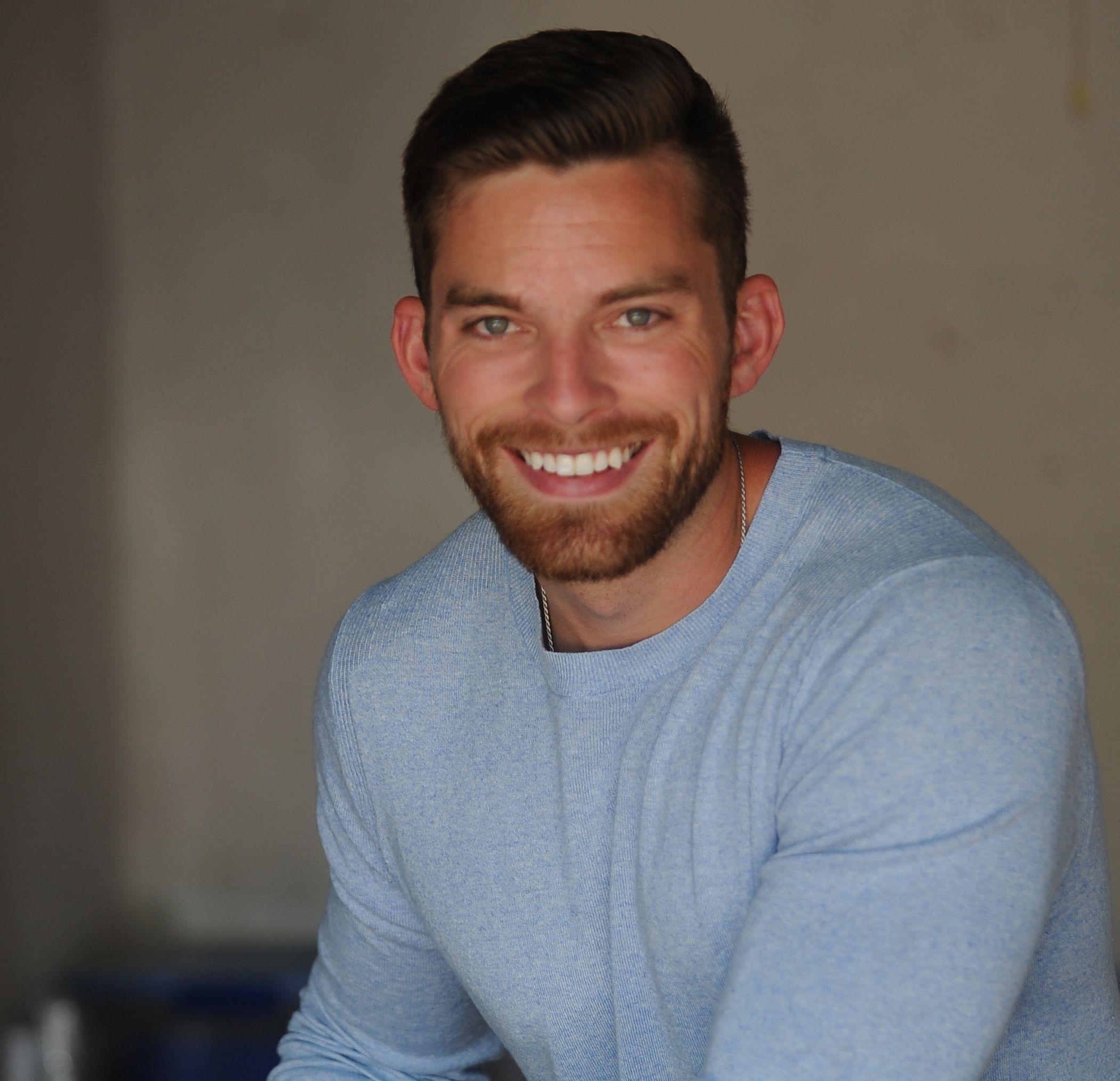 Ryan Fitzgerald
Hi there! My name is Ryan Fitzgerald, and I am a REALTOR®. My goal is to help you learn more about real estate through our Real Estate Blog! Hopefully, you enjoyed the above blog post and it found a way to provide help or value to you. When you're ready to buy or sell a home of your own let us know here. Please feel free to join the conversation by dropping us a comment below.