11 Things to Know Before Moving to Roanoke, VA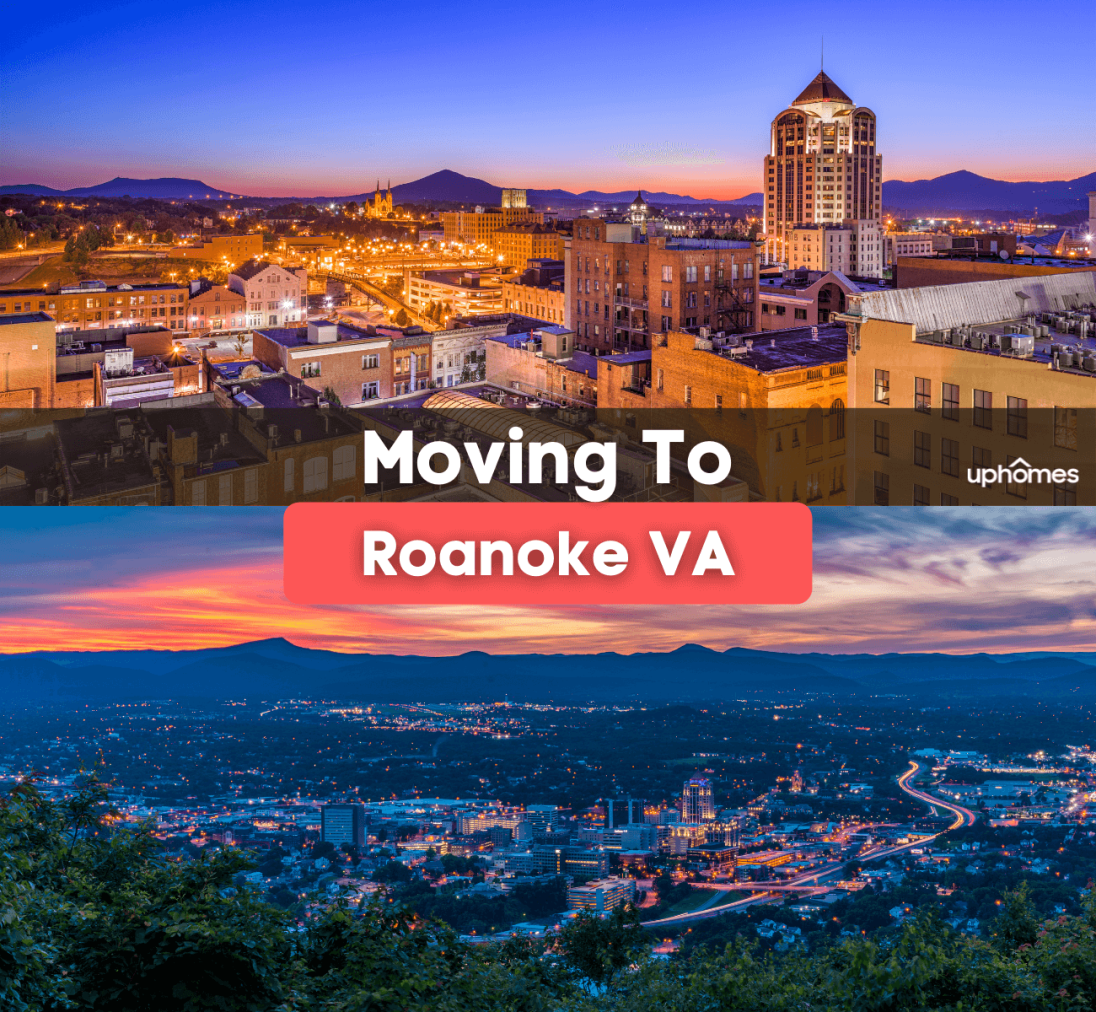 Living in Roanoke, Virginia
Thinking of moving to Roanoke, VA? We have you covered! Here's what it's like living in Roanoke, Virginia!
Located in the Blue Ridge Mountains of southwest Virginia, Roanoke has a population of more than 100,000. It is made up of the independent cities of Roanoke and Salem, and Botetourt, Craig, Franklin, and Roanoke counties. It's known for the Roanoke Star, which is a neon landmark that overlooks the city from the summit of Mill Mountain. Roanoke is known for its lively downtown with delicious restaurants, bars, and craft breweries.
For those of you moving to Virginia, you have to discover the beauty of Roanoke! It's one of the best places to live in Virginia.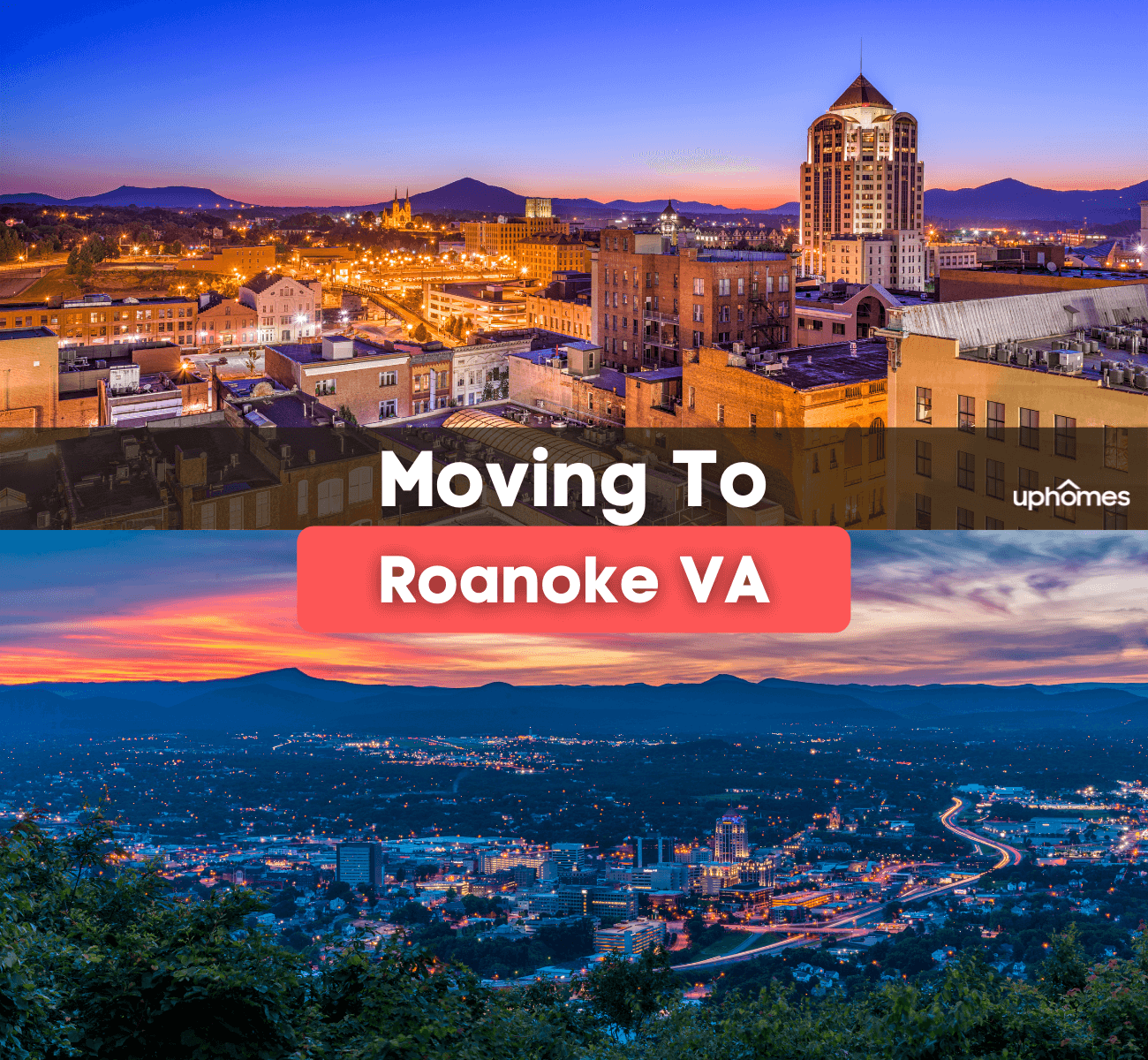 If you love the outdoors, Roanoke could be the place for you. It's known as one of the best cities in the country for outdoor recreation. You can take advantage of all types of activities such as hiking, mountain biking, cycling, and paddling. The city is also known for plenty of arts & cultural experiences with interesting museums to see, art galleries, boutique stores, a historic farms market and a lot of special events. We have written about the best neighborhoods in Roanokeas well!
It's important that you know all about the city of Roanoke before deciding to make a move there which is why we've created this guide with everything you should know in order to make a decision. Read on to learn more about the 11 things you should know BEFORE moving to Richmond, Virginia.
Proximity and Location
Roanoke is in a convenient location when it comes to visiting other cities and states. You can get to two-thirds of the U.S. population within an 8-hour drive if you live in Roanoke. For example, it's within five hours of Atlanta, Georgia, 7.5 hours from New York, 4.5 hours from Washington, D.C, 3.5 hours from Charlotte, North Carolina, and a 6-hour drive to Pittsburgh, Pennsylvania. Roanoke is also within close proximity to several institutes of higher education such as Radford University, Virginia Polytechnic Institute & State University, Virginia Western Community College, Patrick Henry Community College, Hollins University, Roanoke College, Virginia Tech, and several others.
Grab a Beer or a Glass of Wine
The brewery scene in Roanoke continues to grow and the city also has a few awesome wineries to choose from. Big Lick Brewing Company is an award-winning brewery in the area, Olde Salem brewery is a favorite, Twin Creeks and Parkway Brewing are also great options. Parkway even has a beautiful creek that the kids will love to play in! There are currently about 20 local breweries to choose from in the Roanoke area. Many of them also offer live music so there are plenty of fun options to kick back, listen to music and enjoy a beer. Roanoke isn't well-known for its wineries but they could be! Several of the wineries produce award-winning cabernets and chardonnays. See if you can find the wineries with adventurous choices like blackberry cobbler, apple-tomato, and "Kiss the Devil" chili pepper wines.
Healthy and Fresh Eating
Roanoke has a lot of options when it comes to healthy eating whether you are shopping at the grocery store or going out to eat! The city has a Fresh Market grocery store which prides itself on healthy and fresh options as well as family meals that you can buy for $20-$25. Roanoke Food Co-op and Earth Fare are also favorite grocery stores in the area that offer plenty of healthy options for the family. Even better - there are farmers' markets throughout the valley in almost every municipality! Something you'll also notice when you're going out to eat is that many of the restaurants serve locally-sourced products. You should make sure to check out The Village Grill, The River and Rail, Local Roots, and many others. If you like to try flavors from other countries, Roanoke also offers a variety of international and ethnic dining options.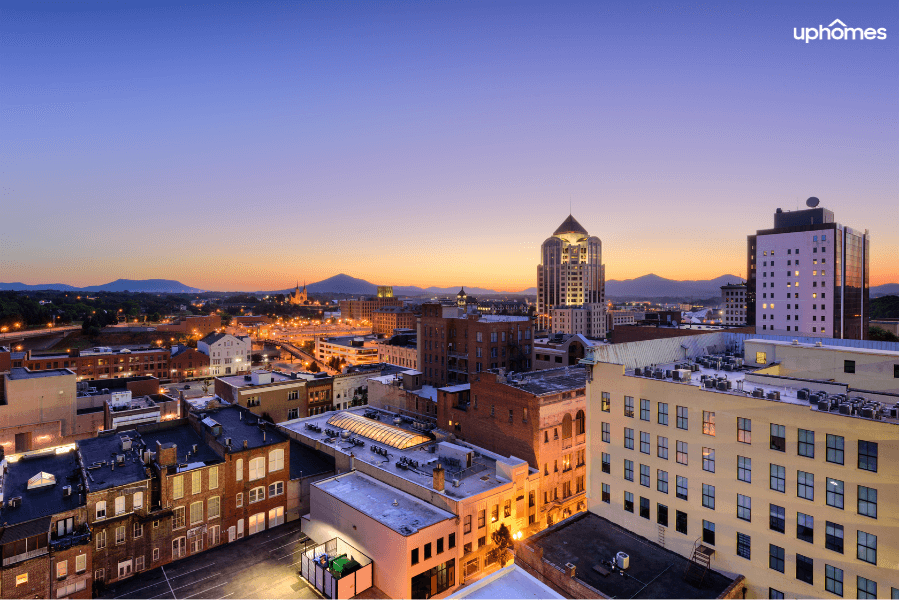 All Four Seasons
Roanoke experiences all four seasons so you won't miss out on the summer heat or the winter cold. It's a beautiful area to live in during all of the seasons with moderate to mild temperatures. The summer has warm to hot temperatures and the humidity does add to the heat. But - there are plenty of choices for cooling off. You can find a lake, a pond, or a pool like Smith Mountain Lake to cool off from the hot temperatures. The Fall season is absolutely beautiful in Roanoke with a gorgeous splay of autumn colors; that's why it's a very popular time for tourism! Winter is milder compared to what you would see up north or out west but the city does still see some snow and ice. The area gets about 5.5 inches a year but some winters have more snow than others. From November to March, the average temperature in Roanoke is about 51 degrees. Fast forward to Spring, Roanoke sees beautiful flowers and trees blooming but folks with allergies, beware! Roanoke gets a lot of pollen during the Spring so you'll want your allergy medicine handy.
Outdoor Activities Galore
Beautiful views, gorgeous weather, clean air, and water make Roanoke an amazing place to enjoy the outdoors. If you like to get outside, this is the place for you! Take a hike or walk on the greenway paths that are flat and connected or go for a run and bring the pup. You can also check out the Roanoke River Blueway which is a 45-mile water trail that runs from the South Fork Roanoke River at East Montgomery County Park to the Department of Game & Inland Fisheries Hardy Ford boating access at Hardy Road at Smith Mountain Lake. There are tons of locations to go boating, kayaking, fishing, and paddle-boarding. Smith Mountain Lake and Carvins Cove offer plenty of water sports as well like water skiing, wakeboarding, and much more. Roanoke is also a prime spot for mountain biking trails and known as the EastCoast mountain biking capital of the United States. Explore Park, Appalachian trail and the Blue Ridge Parkway are also amazing options for hiking and backpacking.
Lower Income Scale
You may not have the highest-paying job in Roanoke and may not see a lot of white-collar jobs in the city. However, the manufacturing and healthcare industries are growing immensely. There are plenty of jobs available in Roanoke related to community service, frontline jobs, first responders, and jobs in the education industry. If you're living in Roanoke, your family income may be less than the national average depending on what industry you're working in. The average income in the city is $25,057 per year. However, the good news is that the cost of living in Roanoke is less than the national average at almost 16% below the national average. So even if you're making less money living here, you're also spending less.
Traffic Issues at Times
On average, the commute time in Roanoke is about 20 minutes. However, there will be some bad traffic at times. It happens most often on the main thoroughfare, I-81, that runs North to South. You'll find there are a lot of tractor-trailers driving on this interstate so you have to be aware of that. You may also end up driving on some mountain roads if you're driving near Blacksburg and the south. If there is an accident on I-81, you could be stuck for a while and sometimes for hours. Another road that can get congested is Route 460 which goes from Roanoke to Lynchburg. It's an easy route but it can get backed up easily sometimes depending on what time of day and whether there is a wreck.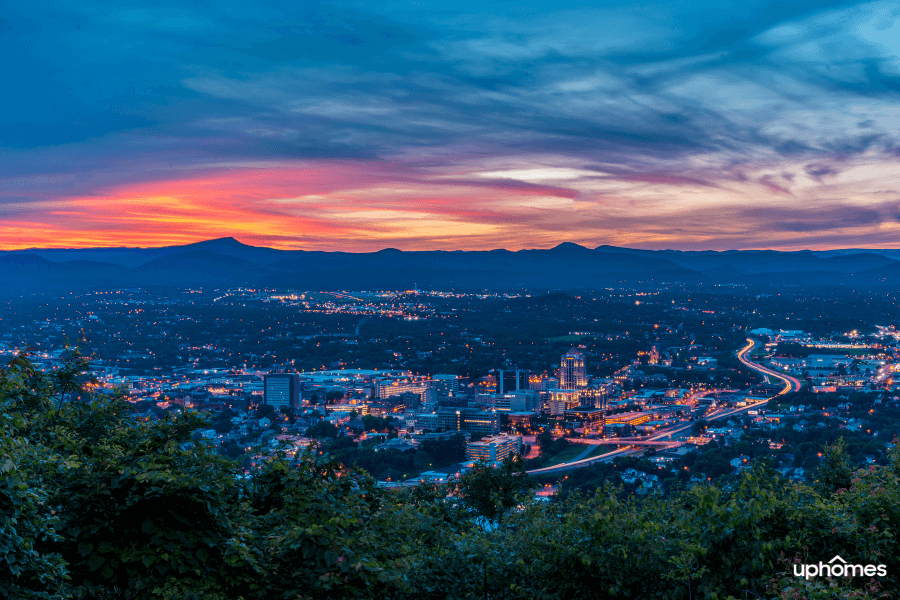 Live Music Lovers, Rejoice
If you love to listen to live music, you won't be missing out in Roanoke. It seems like there are constantly live music options with all sorts of different venues to check out. ElmwoodPark is an outdoor amphitheater in downtown Roanoke. Right around the corner, you'll find Dr. Pepper park which is right by the river. They have increased thenumber of concerts there recently and have also upped their game when it comes to recruiting big names. You can go to a concert almost every Friday and Saturday night from the Spring to the Fall! After 5 o'clock on some Fridays and Saturdays, the city of Salem hosts Salem after Five. They shut down their farmer's market and it transforms into a stage. Residents can come to listen to live music and grab some food. It's similar to First Fridays in downtown Roanoke where they shut down part of the street for live music and partying. On Thursday evenings, Daleville Town Center in Botetourt County hosts live country music. As you can see, there are constantly events happening in Roanoke and tons of live music venues to check out if you live in this city.
Pays Tribute to its History
Roanoake has a rich railroading history and you'll notice it if you check out the Virginia Transportation Museum. It has the largest collection of steam and diesel trains in the country and you can even climb aboard some of them. Make sure to check out the Norfolk & Western J-611 which used to be able to hit speeds of 110 miles per hour while pulling a train. Roanoke has also become an arts hub in recent years. The Taubman Museum of Art is an incredible structure made of metal and glass that is meant to look like the Blue Ridge Mountains. The museum features regional, American and Florentine art. Just outside of town is Booker T. Washington National Monument. It's built on the tobacco farm where the famous black educator was born a slave in 1865. Reconstructed buildings, exhibits, and demonstrations of farm life in the Civil War era bring Virginia history to life.
The Bugs are Annoying
Depending on where you live now, you may not be used to stink bugs. They are a common sighting in Roanoke! Just remember - they are called stink bugs for a reason so don't squish them! If you do, they put off a smelly stink and all the other stink bugs come to the area. The best thing to do is just pick it up and put it outside because they are gentle and will not sting or bite you. The stink bugs come out in waves so you'll see more of them at different times of the year. Mosquitos are also common in Roanoke because they live near standing water. Also, beware of ticks which are found most often in yards and forests. Be careful and check for ticks since they can carry diseases. Gnats are the other pest to be aware of in Roanoke! They often swarm in certain areas during the summer. Just carry your bug spray and have a screened-in porch in your backyard.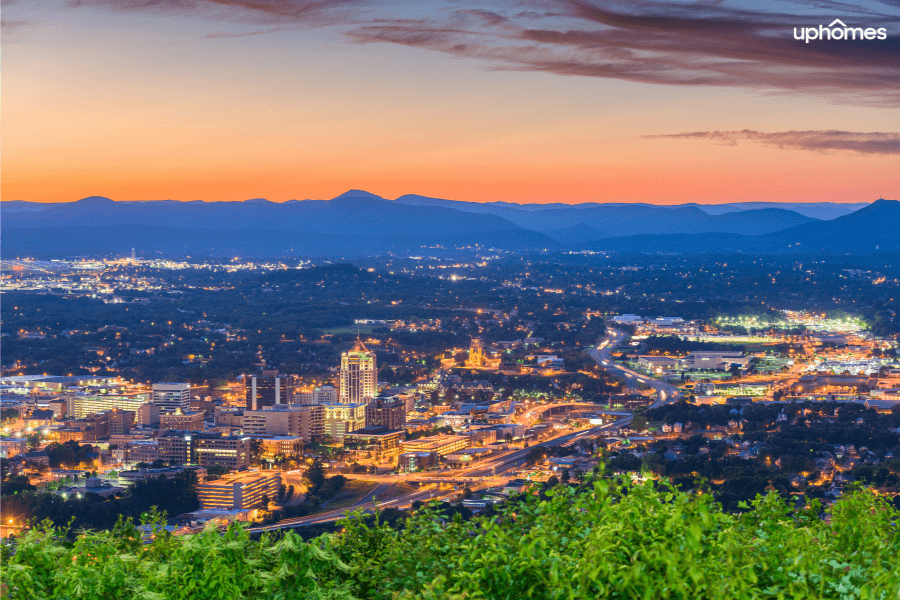 World's Largest Man-made Illuminated Star
Roanoke is famous for its standing star which shines more than 1,000 feet on top of Mill Mountain within the city limits. The 100-foot-high, neon-lit, concrete, and steel star gave Roanoke the nickname "Star City of the South. It was constructed in 1949 for Christmas festivities and attracts all of the tourists that come to visit Roanoke. Right under the star, you can see amazing views of the city and there is a local zoo nearby to take the kids.
Final Thoughts on Moving to Roanoke, VA
Roanoke is a lively city with beautiful views, amazing food, affordable living, and outdoor activities galore. That's why Roanoke has been named the "Best Place to Raise an Outdoor Family" by Blue Ridge Outdoors Magazine. There are also plenty of options for schools if that's one of your concerns. The area has 17 public elementary schools, 5 public middle schools, and two public high schools. Residents who live here say it's an awesome place to raise your kids and there are neighborhoods, houses, and apartments that will fit what you're looking for.
Hopefully, you have enjoyed reading about the 11 Things to Know Before Moving to Roanoke. If you're considering a move to Roanoke, our team of top local Real Estate Agents would love to help you. Just contact us to help with your relocation or with any questions you might have.

Find your new home
Search real estate and homes for sale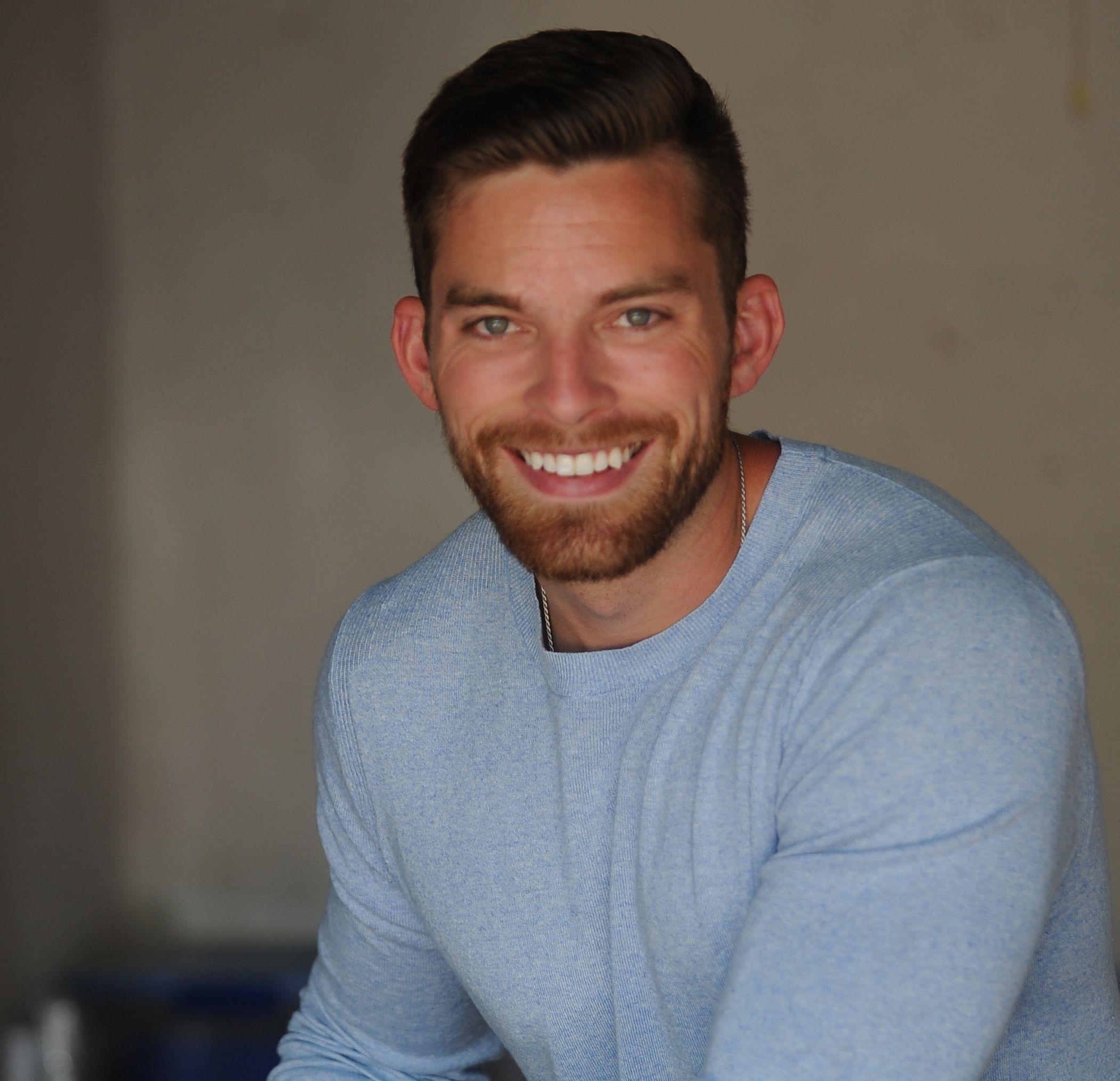 Ryan Fitzgerald
Hi there! My name is Ryan Fitzgerald, and I am a REALTOR®. My goal is to help you learn more about real estate through our Real Estate Blog! Hopefully, you enjoyed the above blog post and it found a way to provide help or value to you. When you're ready to buy or sell a home of your own let us know here. Please feel free to join the conversation by dropping us a comment below.