7 Things To Know BEFORE Moving to Manhattan, NY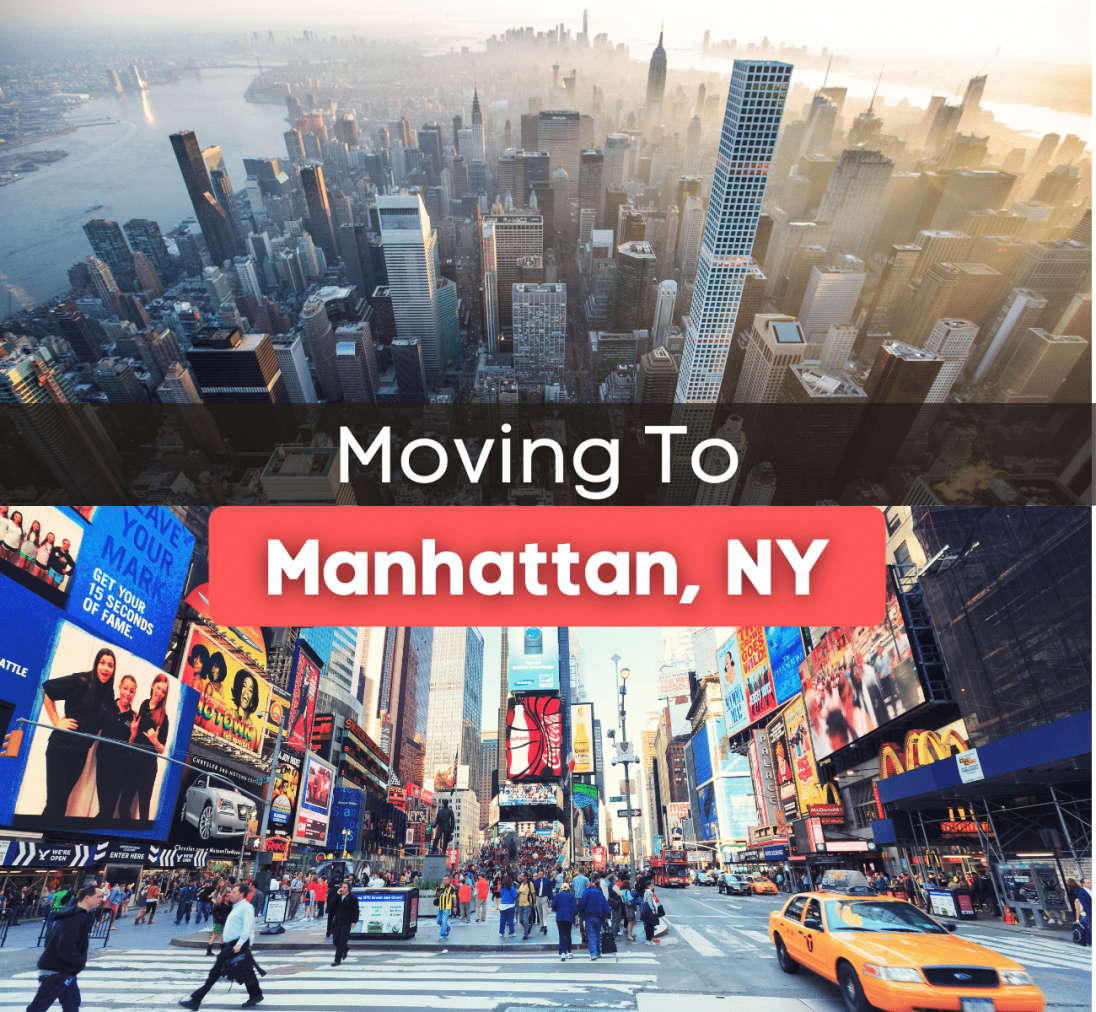 Living in Manhattan, NY
Are you moving to Manhattan, NY? Make sure you know these seven things before moving to Manhattan!
When most people think of New York City, they automatically think of Manhattan. Every image of the New York skyline captures this borough with its towering skyscrapers lining each street, restaurants on every corner, famous attractions every mile, and people walking the streets like salmon in a stream. Manhattan is the tourist capital of the U.S, attracting 800,000 people each year and homing 1.629 million. This borough is also home to some of the most famous attractions, such as the Empire State Building, the Statue of Liberty, Times Square, Central Park, and many more.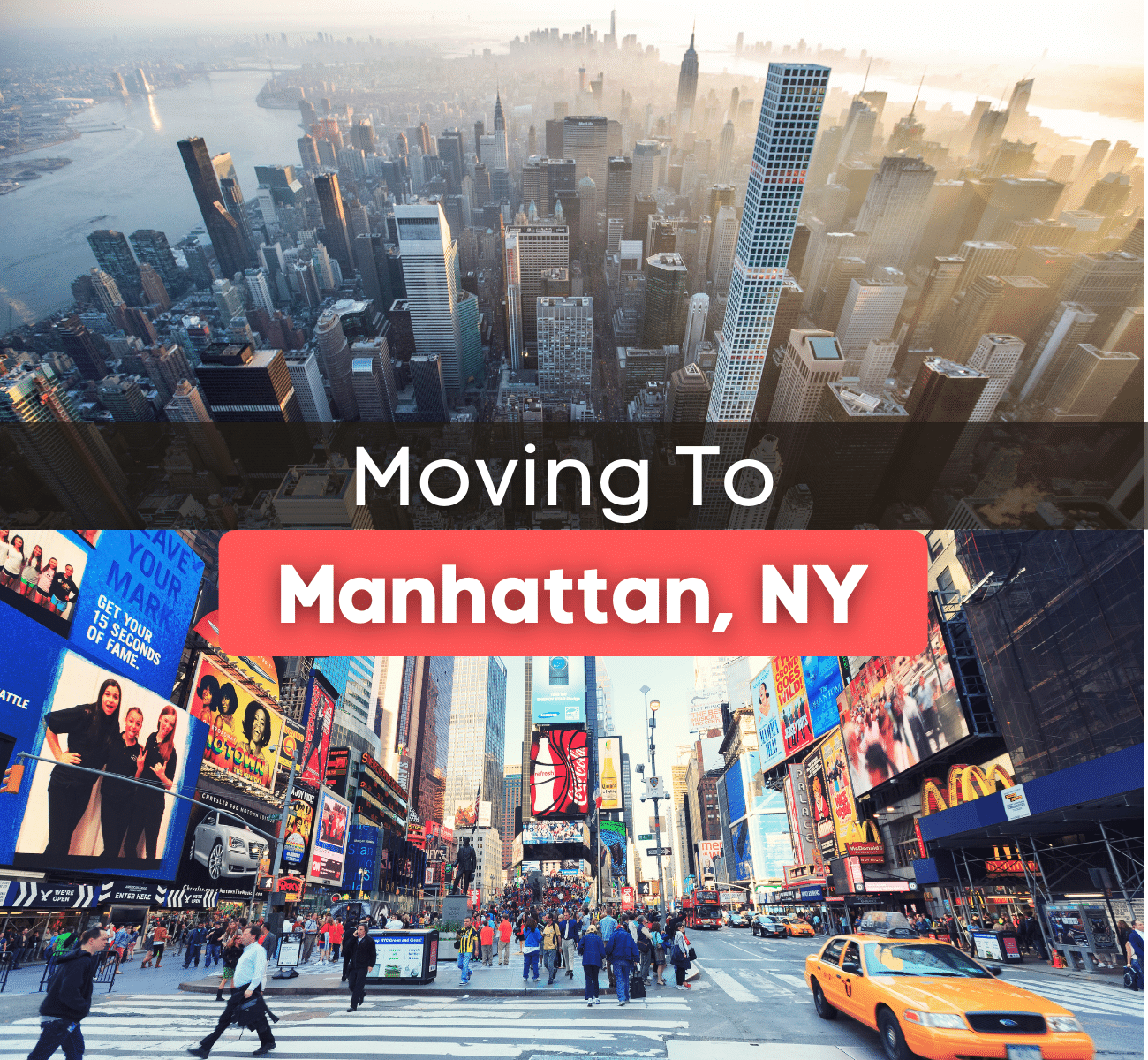 Named the concrete jungle for a reason, New York City is the largest city in the United States and continues to attract people looking for a different lifestyle. Manhattan started its growth in the nineteenth century due to the rise of manufacturing and being the main gateway of immigrants coming to the United States. Over time, real estate developers started building skyscrapers near well-established centers of commerce, and more and more people began making Manhattan their home. Now, Manhattan is considered one of the world's largest commercial, financial, and cultural centers.
Living in Manhattan is Expensive
To live in the most populated place in America, you will have to pay for it. Manhattans median rent has skyrocketed over the years and is now at an astonishing $5,000 a month on average. You would think that these outrageous prices would drive people out, but that is not the case, with many apartments flying off the market as quickly as they are posted.
Most landlords require you to make a salary at least 40x the rent to apply, and if you need a guarantor, they need to make 80x themselves. With such a complex housing market and high price points, the median salary for individuals living in Manhattan is $107,000. You can find cheaper options by having roommates or choosing to live in other boroughs and make the commute into the city, but expect to be shelling out a lot to live in Manhattan wherever you decide to live.
Housing isn't the only thing that makes a living in Manhattan expensive. Food costs are also much higher than in other locations, whether shopping for groceries at the many food markets or dining out at one of the hundreds of restaurants. On average most people spend about $480 on food a month, and the most challenging part is carrying all your groceries around the city to get them home. You will want to budget even more if you consider dining out in the city.
Manhattan is the most expensive dining destination in the world, with a single drink sometimes costing from $12 to $17 each. But, although expensive, this area does have some of the most fantastic food and views you can ask for, sometimes making the cost all worth it in the end and continuing to cause people to make a move.
Getting Around Is Easy
No car, no problem. Transportation in Manhattan is highly accessible and honestly affordable. Most people in the city use the Metropolitan Transportation Authority (MTA), the public subway and bus system that runs all over the city and to other boroughs. To ride any part of the MTA, you will need a MetroCard with money uploaded onto it, or some subway systems also utilize Apple Pay. Once you have a metro card, it is only $2.75 to get onto any subway or bus and make transfers to others, meaning you can travel from lower to upper Manhattan for under $3 in one trip!
If you are living in Manhattan and planning to utilize the MTA most of the month, you can also pay for unlimited rides for only $127 a month. In the U.S, the average person typically spends about $150 to $200 on their gas a month, so if you don't have your car while living in Manhattan, you are saving money on transportation and helping decrease the number of vehicles on the busy roads!
If you also want to travel outside the city and don't have a car, don't stress. Many other public transportation systems can get you outside the city and use other services such as renting a Zipcar or Uber/Lyft. The Long Island Rail Road (LIRR) serves 124 stations in Nassau, Suffolk, Queens, Brooklyn, and Manhattan. This railroad system is similar to the subways where you have to pre-purchase a ticket and then hop onto the train at a station, then sit and relax to your destination. This is an excellent option if you want to travel to Long Island for a weekend or live outside of the city and commute.
There is also an Amtrack station in Manhattan that can get you to any other locations around the U.S. There are also many parking spots around the city that are home to Zip cars that you can rent for a certain amount of days or hours as long as you are 21 years old and have a drivers license. No matter where you want to go, transportation is not difficult to find in Manhattan.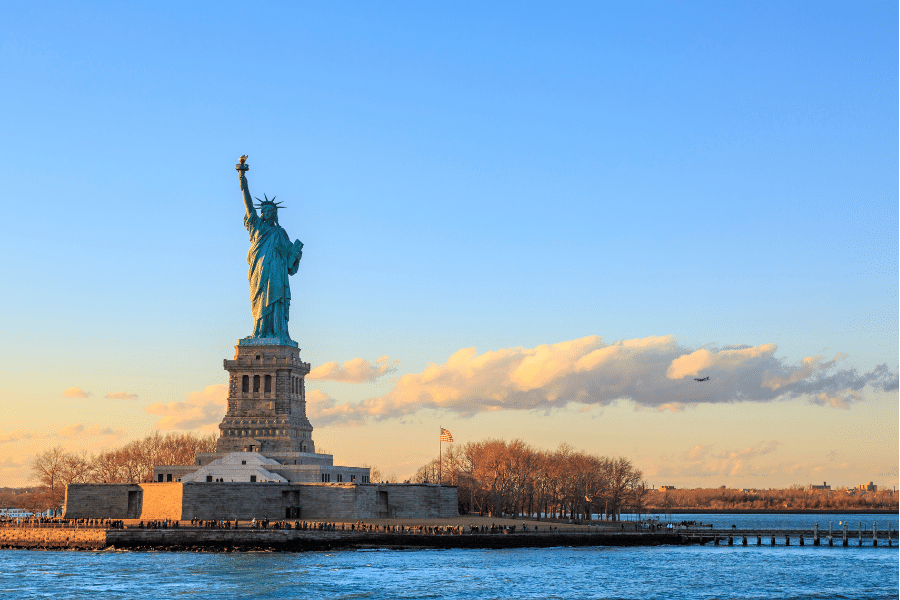 There Is Something For Everyone
Whether you are looking to spend your day at a beautiful park, learning new things at a museum, viewing fantastic artwork at a gallery, looking at the city from a birds-eye view, or seeing some of the world's best shows, Manhattan truly has something for everyone to enjoy. You can not see all the wonders of this city unless you plan on staying awhile, but you can still fit a lot in, no matter your time frame. Many people come from all over the world to experience the spectacular giant billboards and stores lining the streets of Times Square or enjoy a food truck snack while walking along the paths of Central Park. Whatever your interests, there is something for you or the whole family.
Check out this list of favorite local things in Manhattan to help you decide where to start!

A Foodies Heaven
Manhattan is a food lovers place to be. Whether you are in the mood for a famous dish from a family-owned restaurant that's been around for decades or trying out one of the many new restaurants with world-known chefs and creative interior design, Manhattan is the place to be. The food scene in Manhattan is incredibly diverse, with many different dishes available at many other unique locations. New York-style pizza, cheesecake, bagels, pastrami, Italian ice, clam chowder, and street meet all started in Manhattan and are still being served by many places today.
Check out below what neighborhood you are going to dine in first!
China Town Local Favorites
Little Italy Local Favorites
East Village Local Favorites
Soho Local Favorites
Chelsea Local Favorites
Manhattan Has Every Season
You truly experience all the pros and cons of every season in Manhattan. From beautiful fall leaves in central park to cold blizzards sweeping the streets, every season is to the extremes here.
During the warm months of June to September, the average temperature is around 75 degrees, with highs getting past the 100s. Although many buildings provide shade and parks have trees and canopies, the streets of Manhattan are the concrete jungle and can become extremely hot due to the sun reflecting off the roads and buildings. On the opposite spectrum, during the winter months of December to March, the average temperature is around 40 degrees, and you can expect about 25inches of snow throughout these months. So, when packing your closet for a move, remember your light summer clothes, a nice winter jacket, and gloves to get through the year.
People often forget that Manhattan is also a tiny piece of land surrounded by water on each side, making it very wet and humid throughout most of the year. Flash floods are not uncommon in the city, especially during hurricane season. Due to the geography of the many buildings close to one another, as well as the utilization of the waterfronts, flash floods can happen quickly and become dangerous at times. Be aware of the weather when you leave the house; it might be wise to bring an umbrella during spring.
The City That Never Sleeps
Manhattan has the nickname of the city that never sleeps for a reason. As soon as the sun sets, the city lights up. Manhattan nightlife is like non-other; from clubs with live dancers to speakeasies hidden behind telephone booths, there are things to do at all hours of the day.
Different neighborhoods throughout Manhattan have other nightlife scenes depending upon what you are looking for. Suppose you want a location that parties all night; head to the East Village. This neighborhood has one of the city's oldest bars McSorley's Old Ale House, an Irish pub is known to get a bit rowdy. But there are also places like Death & Co that used to be an exclusive speakeasy that now serves up elegant cocktails. East Village also keeps its streets alive with live music at Webster Hall or Bowery Electric, hosting great bands and stand-up comedians for some late-night entertainment.
Suppose you are someone wanting to dance the night away, head down to the Lower East Side. This vibrant area has many dance venues, such as the stunning rooftop bar on top of the Hotel Indigo, Mr. Purple, with its fancy cocktails, blasting music, and stunning views. For a cozier spot for music and drinks, the Rumpus Room is a more low-key spot to enjoy and dance at, or Pianos with their known happy hour for a cheaper option before the night begins.
There are hundreds of restaurants and bars to try throughout Manhattan, but if you are overwhelmed by the choices, you can always walk Times Square at night to enjoy the vast billboards and lights or catch one of the many Broadway shows. No matter your age or style, good luck in wanting to sleep in this city.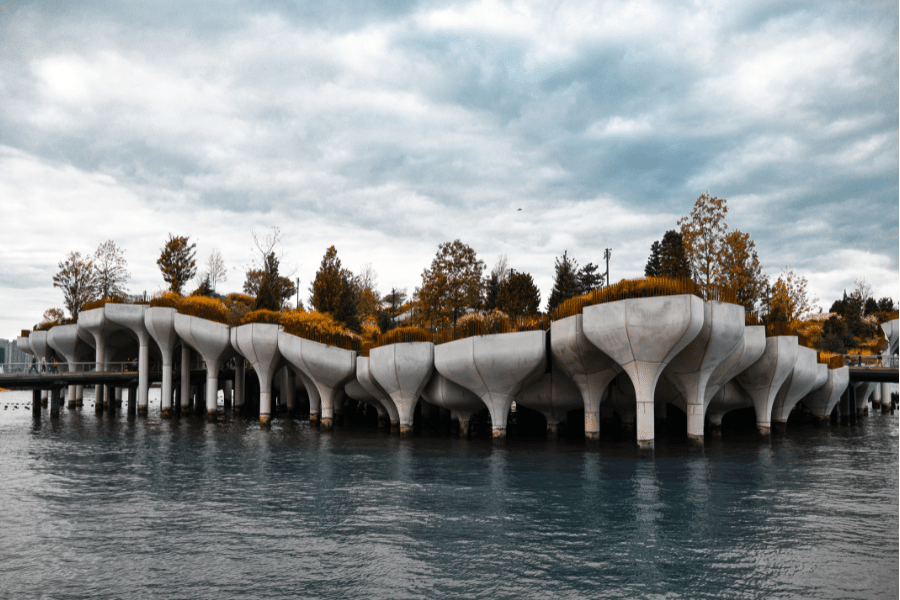 Free Things
Manhattan is one of the most expensive places to live or visit. But that doesn't mean there aren't things to do for a lower cost or even free; you have to know about them! During the warmer months, every park in the city is free to enjoy and hang out at, and some even have free Wifi to use while enjoying the outdoors. But, during the winter, when you can't stand another second of being in the cold, indoor options include museums, libraries, and attractions. Although not many places are accessible all the time, many local businesses will have certain free hours or days for locals or visitors to enjoy. Check out this list of free things to do in Manhattan!
Pros and Cons of Living in Manhattan, NY
Pros:
You can never be bored
Access to anything
Public Transportation
Lots of Jobs
Vibrant Nightlife
Amazing Food & Fashion
Cons:
The cost of living is exceptionally high
Small living spaces
Many people
Dirty
Extreme Temperatures
Moving to Manhattan, NY - Final Thoughts
Manhattan is a vibrant and exciting place to live. If you are willing to spend the money to experience this truly unique place, look at what Manhattan neighborhood fits you best and budget for how you want to live. With opportunities at your fingertips, it's no wonder why so many people move here each year.
If you or anyone else you may know is interested in homes for sale in Manhattan, make sure to contact us here to be connected with one of our Realty Specialists!

Find your new home
Search real estate and homes for sale