The Real Cost of Living in Manhattan, NY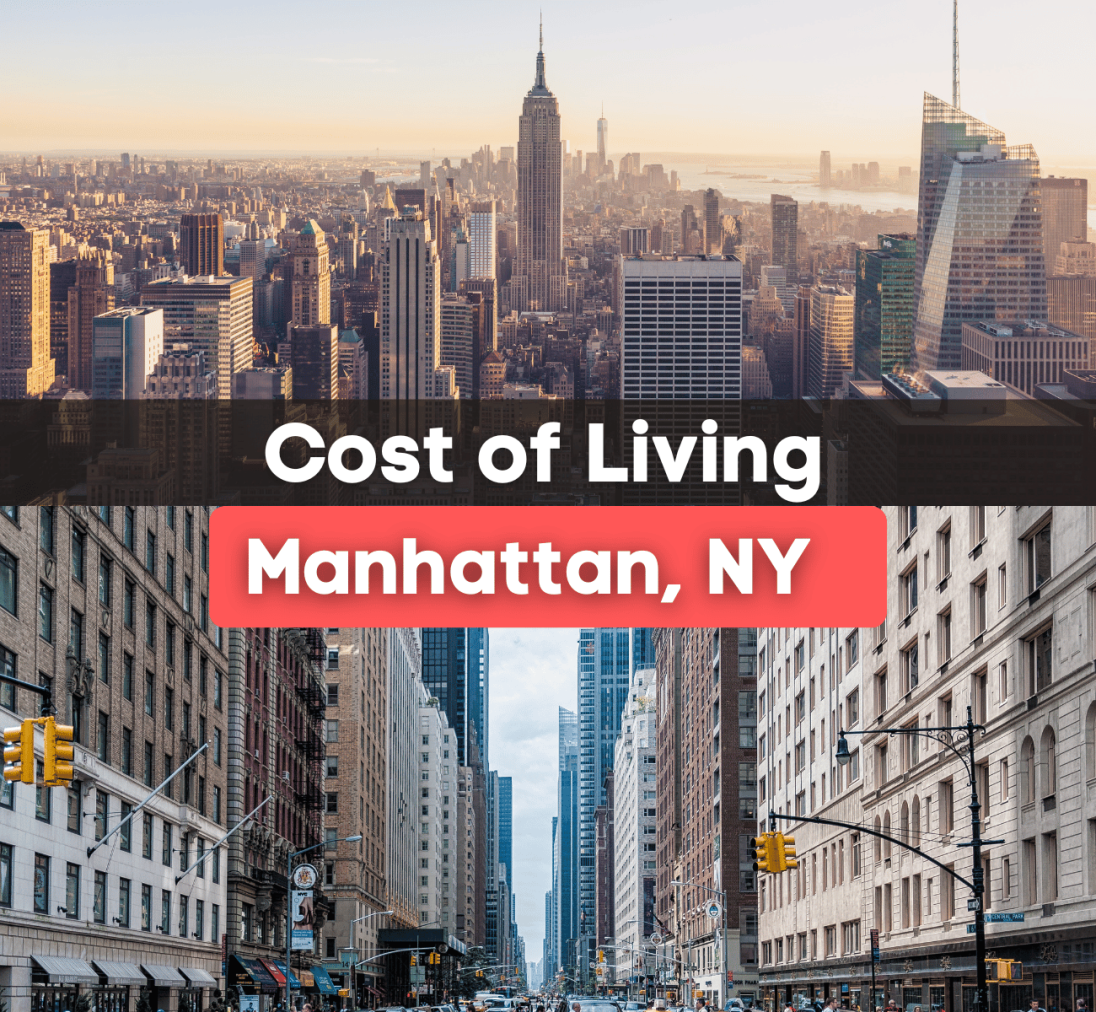 Cost of Living in Manhattan, NY 
What is the cost of living in Manhattan, NY? If you are moving to Manhattan, let's look deeper into the average household income, typical expenses, taxes, and more. 
Manhattan, NY, is the place where people come to make all of their dreams come true and live in the concrete jungle. As the most densely populated borough out of New York City's five, this is the heart of the "Big Apple" and an exciting place to live. 
Known for its iconic landmarks such as the Lady of Liberty, the Empire State Building, Central Park, Times Square, and more, this area is rich in history and full of endless things to do and see. If you are moving to this world-famous city, you should first understand and realize the real cost of living in Manhattan.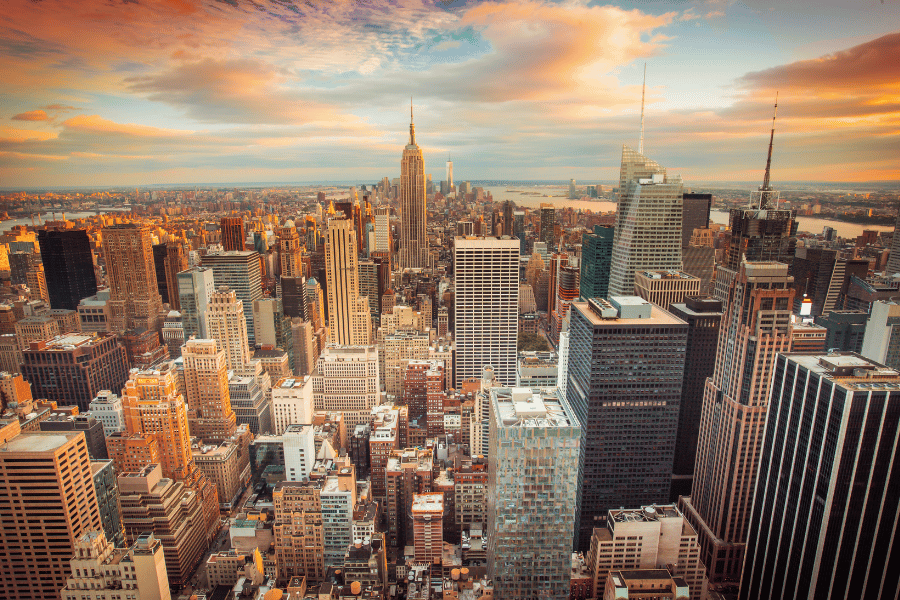 Ready to live amongst some of the most iconic buildings in the nation, have easy access to some of the best food in the country, and walk around some of the most stunning parks? Read below to see the real cost of living here highlighted and explained to help show you the cost of living in Manhattan, including some things you might not have thought of. But if you want to live in one of the most visited cities in the world, you are going to have to pay the price! 
Cost of Living 
The cost of living in Manhattan, NY, is 64% higher than the state average and 154% higher than the national average. This means that not only are the housing costs much higher, but other expenses such as goods and services, transportation, and taxes. 
To live in the "greatest city on earth," you, unfortunately, have to pay the price. Due to elevated costs on almost everything here, you have to prepare to be able to afford it, meaning you also need a higher salary and better budgeting. 
Before making a move to Manhattan, you should outline the cost of everything per month or year to see if your budget realistically allows you to live comfortably here, as well as be made aware of expenses that you might have yet to think of. 
Let's see how the cost of living in Manhattan compares to the national data: 
| | | |
| --- | --- | --- |
| Cost of Living Item  | Manhattan | National Average  |
| Annual Income | $100k | $54,132 |
| Rent | $4,000 | $1,169 |
| Mortgage Payment | $2,850 | $1,672* |
| Natural Gas (Therm) | $1.841 | $1.67 |
| Electricity (kWh) | $0.23 | $0.175 |
| Public Transportation | $127 per month | $102 per month |
| Gas | $4.00 | $3.45 |
*denotes median instead of mean
Income 
The average income for a Manhattan resident is around $100k, with some variance depending upon your location and job industry. Finance, healthcare, sales, and marketing are some of the highest-paid industries here, with individuals making some of the highest salaries in the nation. 
With the cost of living here being so high, the minimum wage is also much higher at $15 an hour. But the median income is around $77k making it still an astonishing $23k higher than the national average of $54k depending upon age. 
According to the Bureau of Labor Statistics (BLS), the unemployment rate for individuals above the age of 16 years old living in Manhattan was 3.8% in December 2022, with the state of New York being at 4.3%. This is only 0.3% higher than the national average of 3.5%, meaning that Manhattan has a similar unemployment rate to the rest of the United States, which is partially due to the high cost of living here. Many individuals that are unemployed don't reside in this area or will state to dip below the poverty line if they do.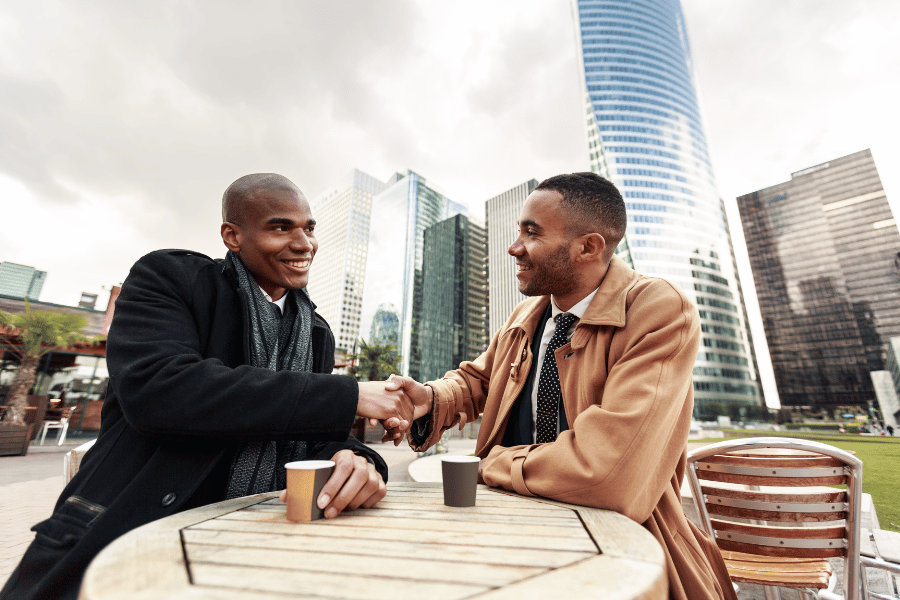 The national poverty rate is 11.6%, and Manhattans are almost double that at 23%. This reflects on individuals that are unemployed, underpaid or starting to be pushed out of the area due to increasing costs and non-increasing pay. The state of New York's poverty rate is also above the national average at 13.9%, reflecting the state as a whole has a high poverty rate compared to other areas. 
Living in one of the most sought-after areas with convenience to public transportation, food on every block, stores, and shops all around, and stunning views are going to cost you more. So, before you move to Manhattan, ensure your current or future salary is going to be able to support this new lifestyle. 
Utilities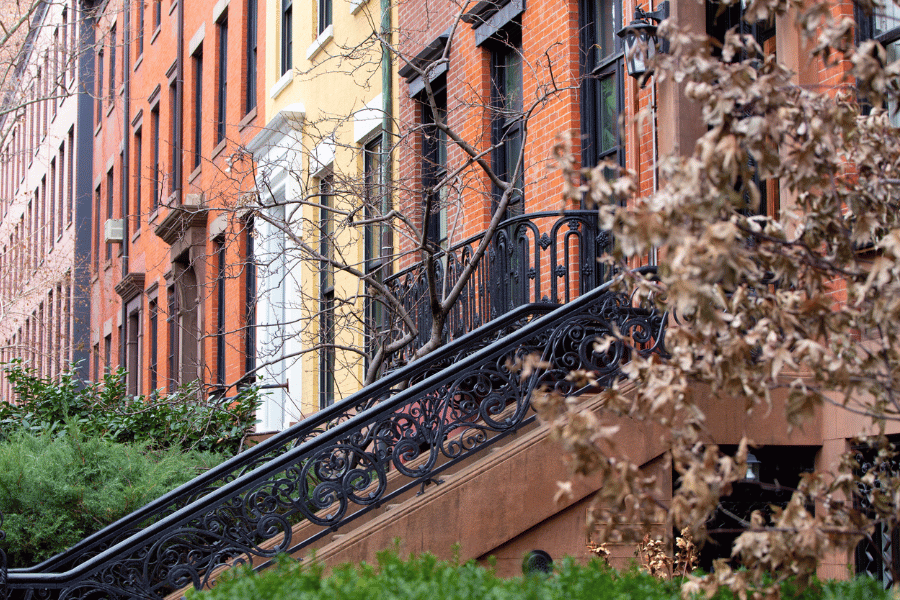 When looking to buy or rent a new home, individuals often forget to factor in the cost of utilities on top of their monthly bills. In Manhattan, average utility bills can cost up to an extra $100-$200 a month on top of rent or mortgage payments. A benefit to living in New York City though is that landlords must provide water and heat at no charge, but other expenses are still added on. 
Another expense to consider when moving to this largely populated city is that oftentimes apartments don't have laundry within the unit, and sometimes not even in the building. A typical expense for a wash cycle in the city is around $2.25, and drying is around $1.75 a load. So, if you do laundry once a week for a month, you have to add $16 per month minimum to your monthly expenses. 
Other amenities that some apartments might have but not all are a fitness center or gym, dog park, public rooftop, pool, co-working space, parking garage, and doorman. All of these add-ons to a basic apartment are going to either increase your monthly rent or add an amenity bill to your total expenses. 
If you want a "no-thrills" living space but still want to utilize some of the many gyms and fitness centers around, the average cost of gym membership in Manhattan is around $106 per month, depending upon the membership or class type. 
So, before signing a lease or purchasing a home, make sure you understand the cost of all the utilities and amenities that might be racking up on top of your monthly payments. 
Food
The BLS estimates that New York City households spend an average of $9,693 on food a year compared to the national average of $5,259. This is due to food costs both from home and outside of the home being generally more expensive than in the rest of the nation. 
New York City residents spend around 12.9% of their annual budget on food. Of that total food expenditure, 61.8% is spent on food at home, and 38.2% is spent on food away from home at restaurants, fast food, and other retail food spots. 
At the year-end in January 2023, food prices rose 8.4% in New York City and are projected to continue rising, causing the cost of food to be at an all-time high. When going out for food in Manhattan, the average full-service restaurant meal is $46.12, about $10 more than the national average. But, depending upon your lifestyle and how much you want to spend on food during your time here, you can find cheaper meals and deals. 
Overall, food costs in Manhattan are much more expensive than in the rest of the country. But, the convenience of having a variety of food options all around you is a plus. 
Gas
After a large spike in gas prices in 2022, the national average per gallon is around $3.45. The average cost per gallon in Manhattan is significantly higher at $4.00 per gallon, but it does depend on what part of the borough you are in. 
Although many residents rely heavily on public transportation here, some that travel to neighboring areas or boroughs often or just prefer the convenience choose to keep their own vehicle. But gas prices are not the only expense you have to think of when looking at keeping your own car. The cost of parking and garages are outrageous in pricing here, and often times finding a spot to park once you get to your location can be almost impossible if you are staying in the city. 
An average parking spot in Manhattan can cost you an extra $570 a month, not always including a garage spot or the safety of your vehicle. Then, once you find a parking spot, that rate is typically around $3.50 per hour. 
So, before deciding to keep your car while living in Manhattan, check out the cost of not only gas but parking and meters as well.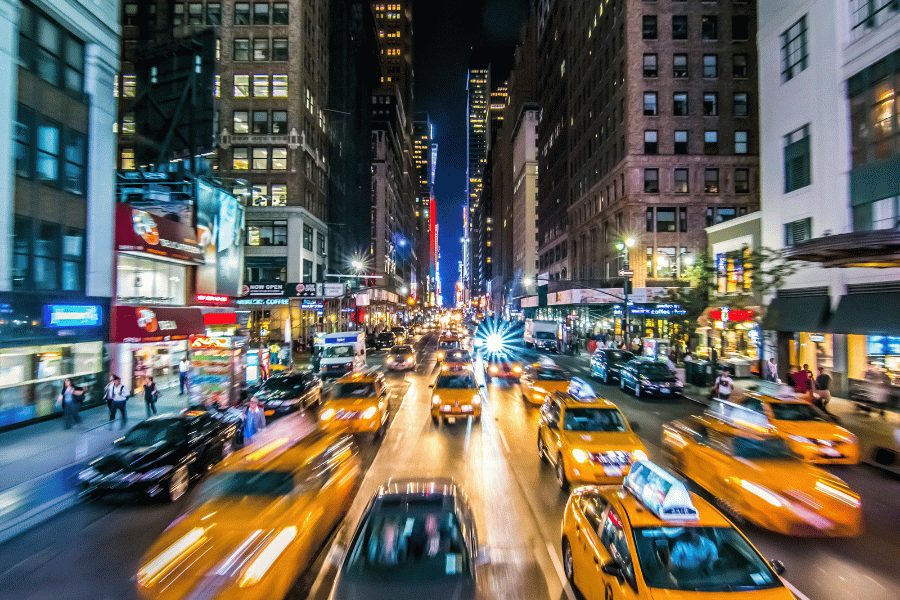 Healthcare
The average individual spends about $776 a month on health insurance in NYC based on an individual buying a Silver health insurance plan. That is about $200 more monthly than the national average of around $560 a month for a Silver insurance plan. 
Although many jobs do provide health insurance plans and benefits, many individuals have to purchase their own plans or choose to pay out-of-pocket for all of their visits, procedures, etc. 
The cost of going to any doctor can be expensive, but without insurance, it can sometimes be up to double or triple the cost. Let's take a look at the cost estimate of co-pays in New York City for uninsured individuals. 
Primary Care-$150
Dental-$75-$200
Vision-$185-$200
Dermatologist- $150-$200
Physical Therapy-$75-$150
Specialist-$265
Emergency Room-$1,200-$2,000
Public Transportation
According to the New York Public Transportation Association, 56% of the population utilizes public transportation even if they do own their own vehicle due to its convenience and lower cost. 
Every day there are over a million people traveling to and from Manhattan from surrounding boroughs, cities, and even states. Luckily, there are several ways to get around easily and efficiently to surrounding areas and boroughs from Manhattan using other systems, all at lower costs. 
There are six main forms of public transportation in Manhattan; ferry, bus, NJ Transit, PATH, LIRR, and the subway system. Known as one of the oldest public transportation systems, the subway has been in operation since 1904 and is still utilized by millions of people today. 
Let's take a look at the cost of these public transportation systems and where they travel to below!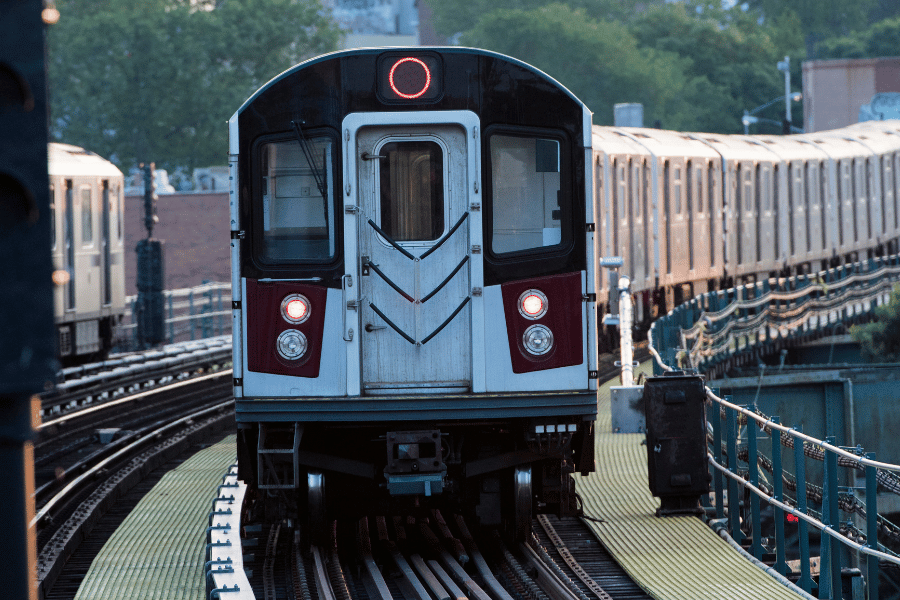 | | | | | | |
| --- | --- | --- | --- | --- | --- |
| Ferry | Bus | Subway  | NJ Transit  | LIRR | PATH |
| $2.75 | $2.75 | $2.75 | $5.75-$12 | $10-$19 | $2.75 |
| Staten Island, NJ, Queens, Brooklyn | New York City | New York City  | NJ & Manhattan | Manhattan, Brooklyn, Queens, Long Island  | NJ & Manhattan  |
Taxes
The current average national sales tax rate is between 4-7%. The current New York sales tax rate is currently 4%, meaning it is on the lower end, but goods and services might be higher overall in cost. But, when moving to a new state, sales tax rates are not the only taxes you have to consider. Let's take a look at some New York tax facts! 
If you are making a move: 
The average property tax rate in New York City is 0.88%
New York City's income tax rates are 3.078%, 3.762%, 3.819%, and 3.876%
New York taxes capital gains as income, and the rate reaches 8.82%
New York does not charge inheritance tax 
You must file a New York estate tax return if the estate is more than $6.11 million 
FAQ 
Is it expensive to live in Manhattan? 
Manhattan is one of the most expensive boroughs and places to live not only in New York City but the nation. The overall cost of living is 164% higher than the national average, but the minimum wage is $15 per hour, with is much higher than in other states. 
What salary do I need to live comfortably in Manhattan?
The average income for Manhattan residents is around $100k a year. This higher salary is needed to afford living here due to the average rent being around $4,000 a month. Although other things, such as public transportation, are cheaper than in other areas, the overall cost of living is much higher, so your income will have to reflect that increase. 
What is the benefit of living in Manhattan? 
Manhattan is a large finance and business hub as well as the heart of New York City with tons of landmarks, attractions, renowned restaurants & shops, and stunning parks. Living here gives you the access and convenience of being close to all of these things as well as living in one of the best cities in the world. 
Cost of Living in Manhattan, NY - Final Thoughts 
Living in Manhattan is what many people dream of in the U.S., being within walking distance of some of the most sought-after restaurants, attractions, landmarks, parks, and businesses. But, to live here, you are going to have to pay the price. There are lots of financial factors to consider when making a move to Manhattan, such as income, housing, utilities, healthcare, transportation, taxes, and overall costs. 
If you or anyone you may know is moving to Manhattan, NY, make sure to contact us here so that we can connect you with one of our Realty Specialists. No matter what neighborhood or style of home you are looking for, we will help you to find your new Manhattan home and make moving the easiest part of your new journey. 
#blog-moving-new-york-cta#

Find your new home
Search real estate and homes for sale