Life in Long Beach, CA: 9 Things to Know BEFORE Moving to Long Beach!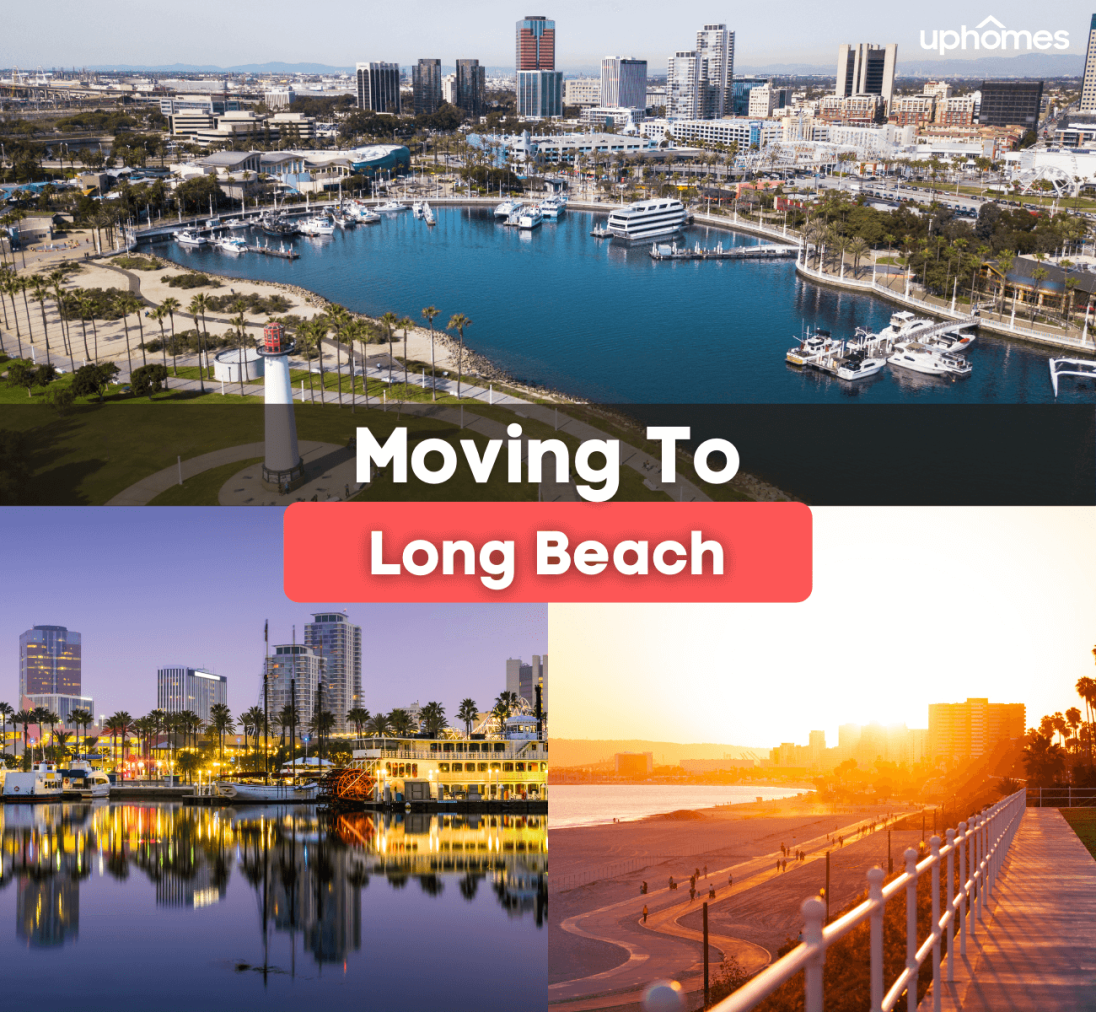 Living in Long Beach, CA
Are you moving to Long Beach, CA? Here is what it is like living in Long Beach, CA, from living costs to fun things to do!
A coastal city only 20 miles south of downtown Los Angeles, Long Beach is a renowned shipping port in southern California. Long Beach is the sixth-largest city in California that is famous for its multiple popular attractions near the waterfront. With almost 500,000 people, the city offers its residents an urban yet small-town feel with friendly neighbors and diverse culture. Long Beach is a coastal gem of California, and the city has a robust shopping and dining scene, exciting nightlife, and an abundance of things to do indoors and outdoors.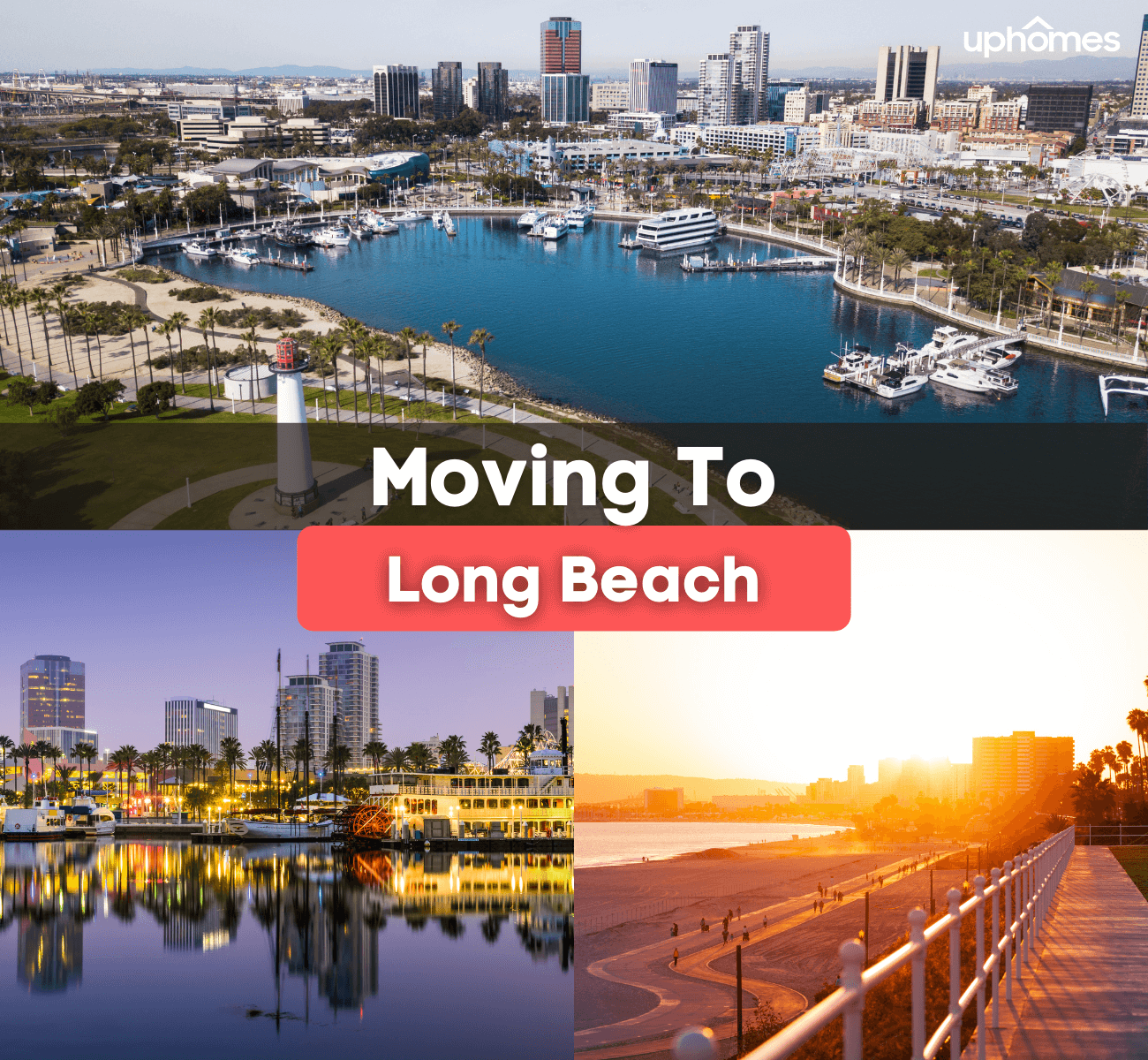 Considered an excellent place to live, if you are moving to Long Beach, California, look no further than this moving guide. Read on to learn more about the 9 Things to Know BEFORE Moving to Long Beach, California!
High cost of living.
If you have always wanted to live the California lifestyle, you must first become aware of the high cost of living. The cost of living in Long Beach, in particular, is known to be 43% higher than the national average. While it may not be the most expensive city in California, Long Beach is not considered cheap either. Though a little less costly than living in Los Angeles and 29% cheaper than living in New York City, Long Beach is still known to be among the highest-priced cities in the United States due to its location in southern California and proximity to high-end other towns.
Made up of predominantly middle-income earners and not as many affluent residents, the highest expense in the city is housing. Housing prices in Long Beach are 127% higher than the national average. Meanwhile, utility expenses are 8% higher, transportation is 31% higher, and grocery prices are 12% higher than the national average. To live comfortably in Long Beach, residents must make a wage of almost $20 an hour as single adults. If a resident is raising a family and has three kids, they will need to make nearly $70 an hour to afford daily expenses. The average annual income for a family of four in Long Beach is around $130,000.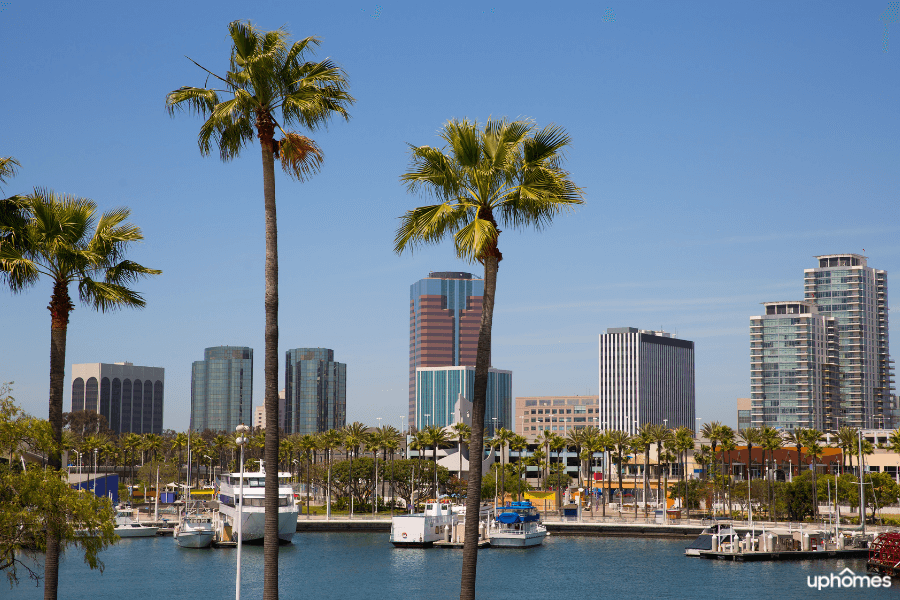 Make sure to register your vehicle.
Unlike living in San Francisco or New York City, Long Beach is a spaced-out beach town. While some areas are walkable, if you are moving to the city and want to get around quickly, then a car is needed. If you are bringing a car with you, it is essential to remember that you will have ten days once you have established residency to get a California state driver's license. If you want to vote, file taxes, and pay school fees and tuition, you must head to the DMV to become a resident. Usually, a quick process; be prepared to fill out paperwork and pay a $35 licensing fee. If you are moving from another state, the driving test will most likely be waived.
Beware of crime.
While Long Beach is not the most dangerous city compared to other similar areas, the crime rate has been rising in recent years. As the 36th most dangerous city in the United States and the 13th most dangerous city in the state of California, residents need to be aware of their surroundings at all times. When moving to Long Beach, remember that there are many safe areas and neighborhoods, but knowing the wrong parts of the city is also essential. Recently, there has been an increase in theft, stolen vehicles, and muggings downtown. If you choose to park your car in an area for a prolonged time, it is imperative not to leave anything valuable inside. For those living in Long Beach, the northeast part of the city tends to be known as the safest. Since safety is a top priority, our team will help you find a home in only the safest and best neighborhoods in Long Beach, California.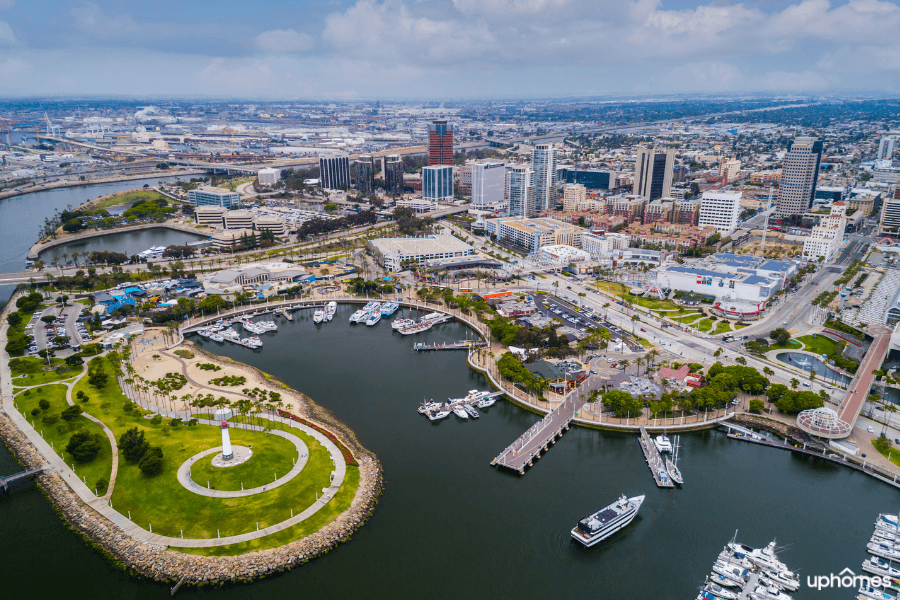 The economy and the job market.
With a current high unemployment rate of 8.6%, the job market may not seem that amazing right now. Higher than the average of 7.16%, if you are on the hunt for a job when moving to the city, it may take a little longer. While this may not be what you were expecting, do not give up hope because there is more opportunity than it seems. Future job growth is expected to increase by 32.5%. With such a diverse economy, the city's job market is expected to grow, stabilize, and strengthen sooner rather than later. With top industries in aerospace, healthcare, financial services, tourism, hospitality, technology, trade, and oil, there is something for everyone.
The local school system is among one of the top employers in the city. The Long Beach Unified School District employs about 8,000 people and provides jobs to over 7,000 residents. Some other top employers include The Boeing Aerospace Company, which operates 7,000 residents, the City of Long Beach, Long Beach City College, California State University Long Beach, Frontier Communications, the Port of Long Beach, and Long Beach Transit.
Long Beach has an excellent school system.
Are you moving with school-aged children? Then you are in luck! Long Beach, California, has an excellent school system. Operating under the Long Beach Unified School District, there are over 81,000 students and 84 public schools in Long Beach. The Paramount Unified School District also operates alongside Long Beach and serves certain sections of the city. Ranked as one of the top school systems in the United States, education is essential in Long Beach. The Long Beach Unified School District has even earned national and international recognition as one of the best school systems in the country. Fun fact: The Long Beach Unified School District is one of the first school districts in the United States to require uniforms in the classroom from Kindergarten to eighth grade. Some of the best public schools in Long Beach include Eunice Sato Academy of Math and Science, Naples Elementary School, Bancroft Middle School, and Ernest S. McBride Senior High School.
Long Beach is also home to many accomplished universities and colleges for those seeking higher education opportunities. California State University, Long Beach, is perhaps one of the most well-known. This four-year public university has over 95 programs and about 32,000 full-time students. Some of the most notable alumni include director Stephen Spielburg and actor Steve Martin. Some other famous institutions in the city include DeVry University and Long Beach City College. Plus, with a short commute, students can quickly attend schools in Los Angeles, such as California State University, Los Angeles.
The weather is beautiful.
Long Beach, California, is considered to have a steppe climate, meaning the city has short, warm, and arid summers alongside long and cool winters. The average temperature year-round is 62 degrees Farenheight. The hottest month during the year is August, when the highest average daily temperature is 83 degrees Fahrenheit. Meanwhile, the cold season lasts from November to March, and the coldest month is December, with a high average daily temperature of 66 degrees Fahrenheit. Since temperatures rarely dip below 42 degrees Farenheight, it never snows in Long Beach. This means that if you are moving to the area from a cold climate, there is no need to pack heavy winter clothing or a snow shovel.
Rainfall is also scarce in Long Beach, receiving 210 lovely days throughout the year. While June may be the wettest month in the city, Long Beach only receives about 13 inches of rain throughout the year. This lack of precipitation may mean more time to enjoy the sunshine and outdoor activities, but Long Beach is suffering from a horrible drought, much like the rest of the state of California. Residents are encouraged to conserve water by keeping track of water usage and taking short showers.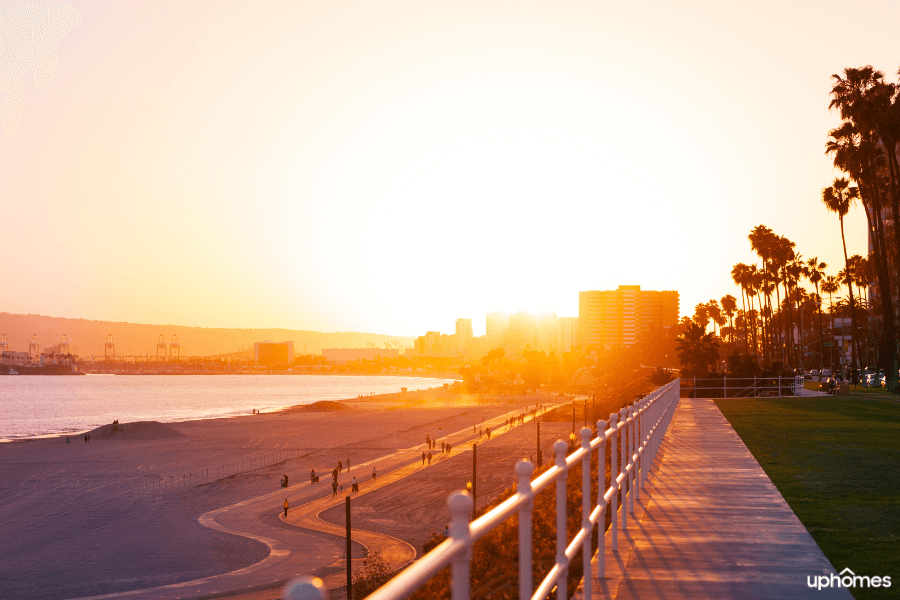 Explore the beaches.
What better way to spend the day in this coastal city than by exploring the local beaches? With 28 miles of coastline, Long Beach has long and wide pristine beaches that give the town its name. With multiple access points and various beaches, Long Beach has an array of beaches perfect for the family and your four-legged friends.
Check out these best beaches in Long Beach, California:Alamitos Bay Beach: This go-to beach is great for walking and enjoying coast views. Catch a sunset and enjoy the calm waters. Rosie's Dog Beach: The best place to bring your furry friends. This beach even allows your dogs to go off-leash.Belmont Shore Beach: One of the prettiest beaches in Long Beach, also known for being dog friendly. Mothers Beach: One of the safest beaches for children, this is an excellent beach for the whole family. There is even a playground and picnic area. Long Beach City Beach: This city's main beach has become a popular spot for riding your bike and skating.
Parks and recreation.
Prized for its active lifestyle and adventurous community, Long Beach is adorned with parks and outdoor spaces that residents love to use. There is always something to do outside, featuring miles of natural green areas, walking and biking trails, dog parks, playgrounds, and picnic shelters. With sunny and warm weather nearly all year long, spending time outdoors is part of everyday life in Long Beach. Join a recreational sports team or bring the family out for a day of fun.
Check out one of the many parks and green spaces in Long Beach, California: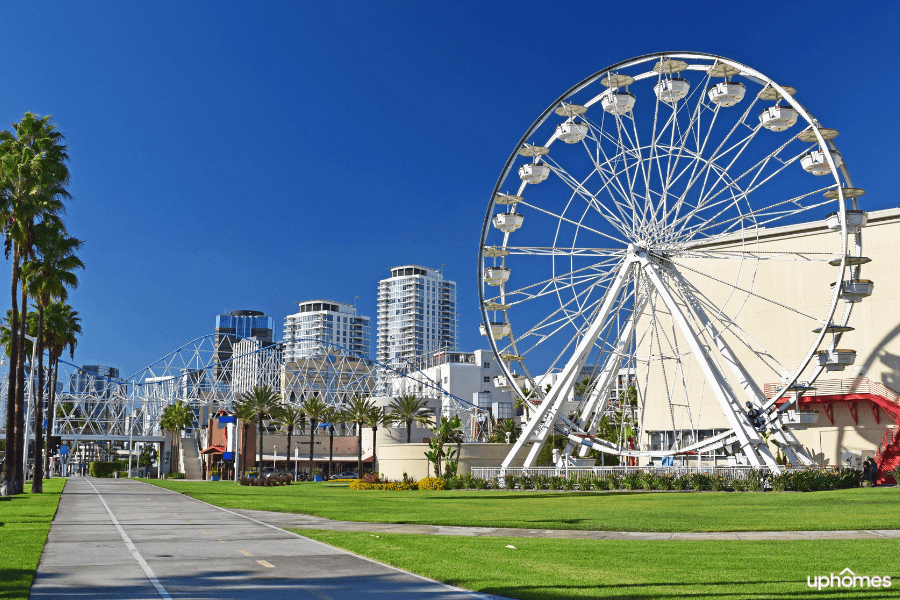 There is always something to do.
Celebrating its diverse culture and creativity, Long Beach has a variety of attractions that need to be experienced at least once by residents. From historical sites and museums to daily cruises and aquariums, never run out of things to do.
Check out these local favorite attractions:
Moving to Long Beach, CA - The Bottom Line
Great for young professionals and families, it is no surprise that Long Beach, California, is gaining popularity. Definitely worth the visit and the move, this cute beach town just outside Los Angeles has plenty of fabulous beaches and nice areas to explore. Before moving to Long Beach, reach out to one of our knowledgeable and experienced Realty Specialists to help aid and guide you through the home buying process. While moving can be stressful, our team is here to provide you with as much information and assistance as needed. Contact us to help you find your dream home in Long Beach, California!
#blog-moving-california-cta#

Find your new home
Search real estate and homes for sale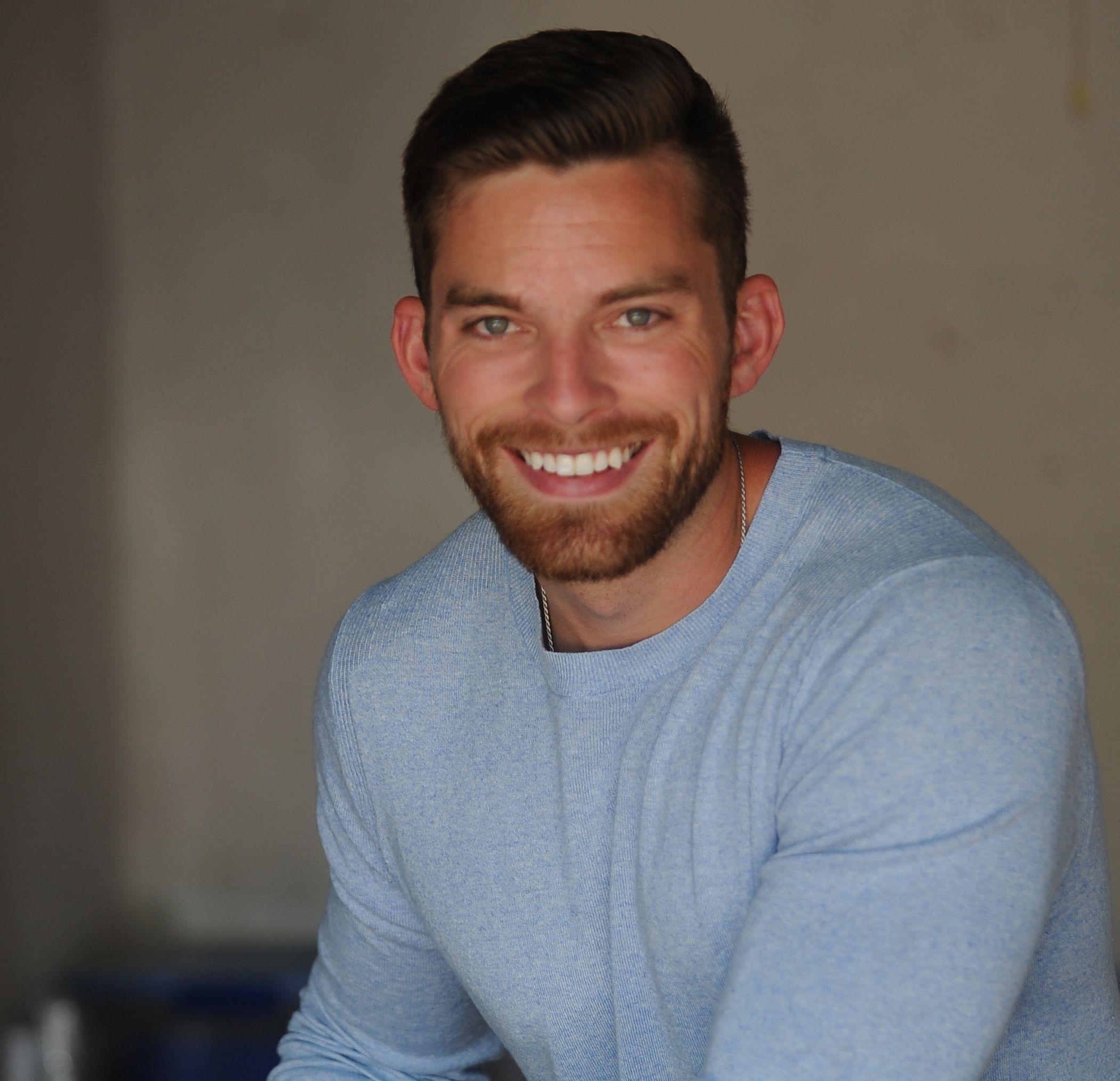 Ryan Fitzgerald
Hi there! My name is Ryan Fitzgerald, and I am a REALTOR®. My goal is to help you learn more about real estate through our Real Estate Blog! Hopefully, you enjoyed the above blog post and it found a way to provide help or value to you. When you're ready to buy or sell a home of your own let us know here. Please feel free to join the conversation by dropping us a comment below.