10 Things to Know BEFORE Moving to Flagstaff, AZ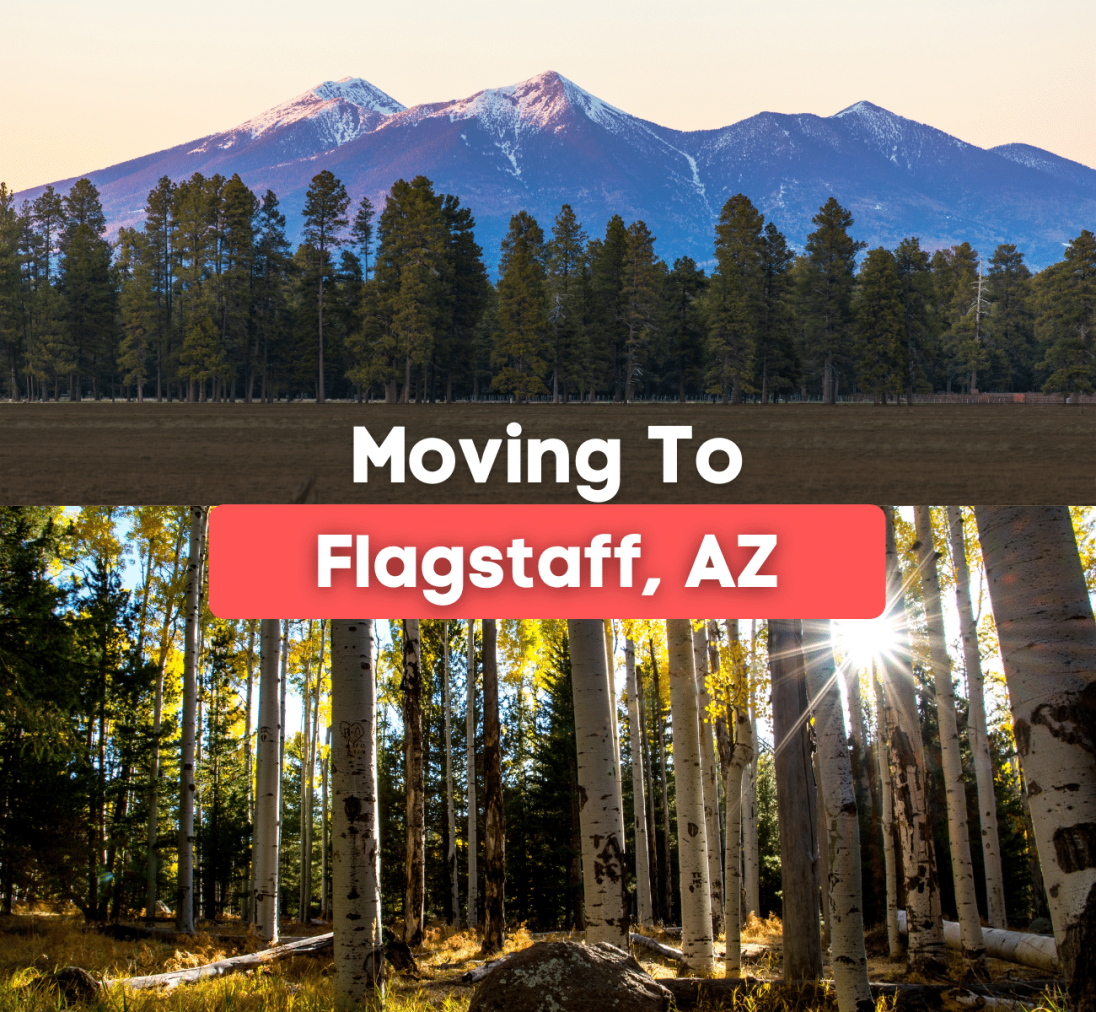 Living in Flagstaff, AZ
Are you considering a move to Flagstaff, AZ? These are the ten things that you should know about Flagstaff!
The magnificent city of Flagstaff, Arizona, is surrounded by scenic mountain views and is home to the world's largest contiguous Ponderosa Pine forest.
Found in north-central Arizona and situated at the base of the San Francisco Peaks mountain range, a 12,633-foot high dormant volcano, Flagstaff is a nature lovers' paradise since it is home to numerous hiking trails and great outdoor activities.
Famous for its stunning geography, artistic culture, world-famous observatory, and local breweries, Flagstaff is the perfect example of a small mountain town with all the resources and amenities of a large city.
With a lively historic downtown, year-round entertainment options, top-rated golf courses, and certified dark skies, Flagstaff is worth visiting.
Full of small-town charm and known as an excellent place to live for raising a family, there is so much to see and explore when living in Flagstaff, which is why it has been ranked as one of the best places to live in Arizona.
Located near some of the state's best regional attractions, including the Grand Canyon, Route 66, Navajo Nation, and the red rocks of Sedona, Flagstaff is attracting tons of new people to the area every day.
With that being said, if you are thinking about what you should know before moving to Flagstaff, then this is your ultimate guide.
Keep scrolling to learn more!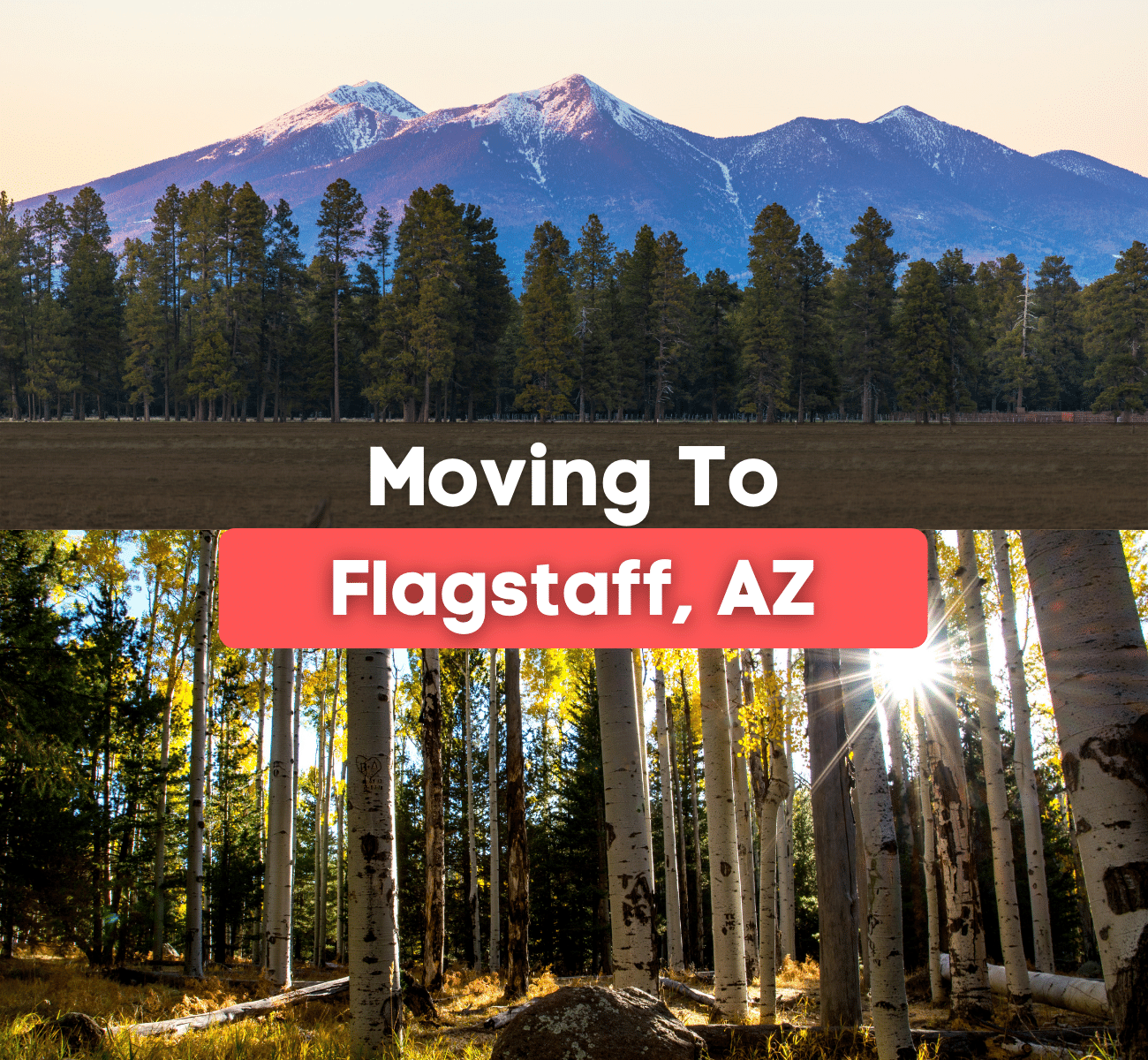 Here are the ten most essential things about Flagstaff, AZ!
Great Location
When looking for a place to live, one of the essential things on your list of qualifications before moving is most likely the location of a city. Luckily for you, Flagstaff is found in an ideal location since it lies near the southwestern edge of the Colorado Plateau and within the San Francisco volcanic field in the center of northern Arizona.
Situated at the juncture of Interstate 17 and Interstate 40, Flagstaff is a road-trippers dream and is surrounded by high country mountains and some of the best views that Arizona can offer.
Only about 150 miles North of Phoenix and about an hour's drive North of Sedona, traveling to and from Flagstaff offers many excellent stops and photo opportunities along the way.
Found just 80 miles from the Grand Canyon and located along the historic Route 66, Flagstaff is often a popular stop for adventurers traveling to the canyon to take part in hiking and activities on the Colorado River.
The famous cities of Las Vegas, Nevada, and Albuquerque, New Mexico, are less than a five-hour drive away.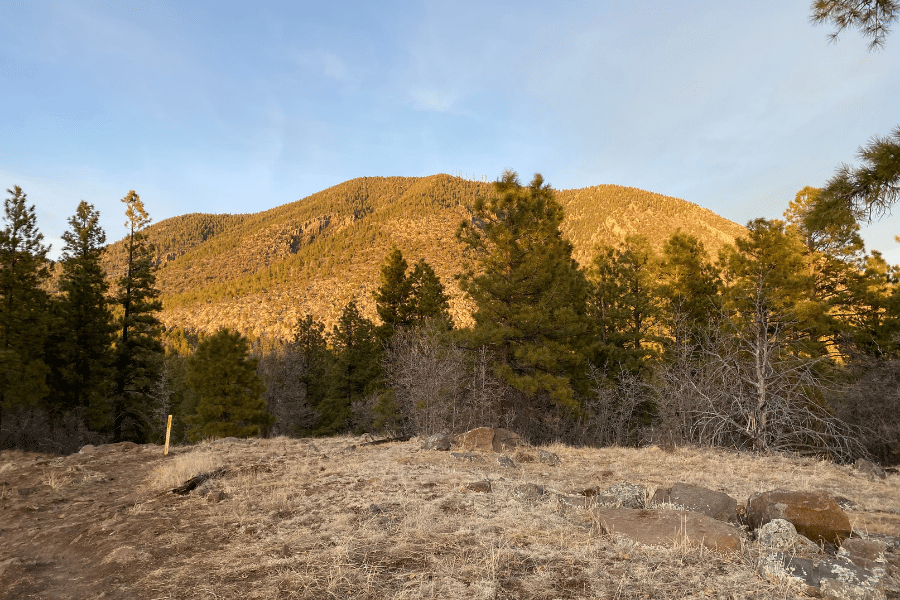 High Cost of Living
With a cost of living that is 14% higher than the national average and 17% higher than the Arizona average, living in Flagstaff is considered to be on the more expensive side.
While Flagstaff may be 12.8% more expensive than living in Phoenix, it is also 14.8% less costly than living in Sedona.
With area prices up by 2.5% from a year ago, the most significant increases can be found in transportation, food, and housing costs.
Transportation expenses in Flagstaff are 7% higher than the national average, grocery prices are 13% higher than the national average, and healthcare is 9% higher than the national average.
To live comfortably in Flagstaff, a single resident should make an average annual salary of at least $52,825.
High Home Prices
Since housing prices are one of the highest expenses in Flagstaff, most homes sell for a median price of $671,000.
As of June 2022, the home prices in Flagstaff were up by 23.2% compared to last year, and most homes on the market tend to sell after sitting on the market for only eight days.
With a very competitive housing market, many homes for sale in Flagstaff tend to receive multiple offers, and some even have waived contingencies.
While Flagstaff certainly has plenty of affordable condos and townhomes for sale, the median listing home price per square foot is $384.
Employment Opportunities
Suppose you are moving to Flagstaff in search of a job. In that case, you will only be searching for a short time since the city has many positions available, no matter your experience level or educational background.
Known to be the hub of technological advancement in northern Arizona, Flagstaff has been rated as one of the top cities for jobs due to its stable employment opportunities and ability to create new high-paying jobs that attract a well-educated workforce.
With a focus on renewable energy, bio-science, and medical devices, Flagstaff is taking significant steps towards a more sustainable and healthier future.
The tourism and hospitality sector in Flagstaff is also one of the largest industries in the area, having more than 8,000 employees, and offers numerous full-time and part-time positions.
Some of Flagstaff's best companies to work for include Northern Arizona Healthcare Corporation, Coconino Community College, Arizona Snowbowl, and North Country Healthcare.
Flagstaff is Well Educated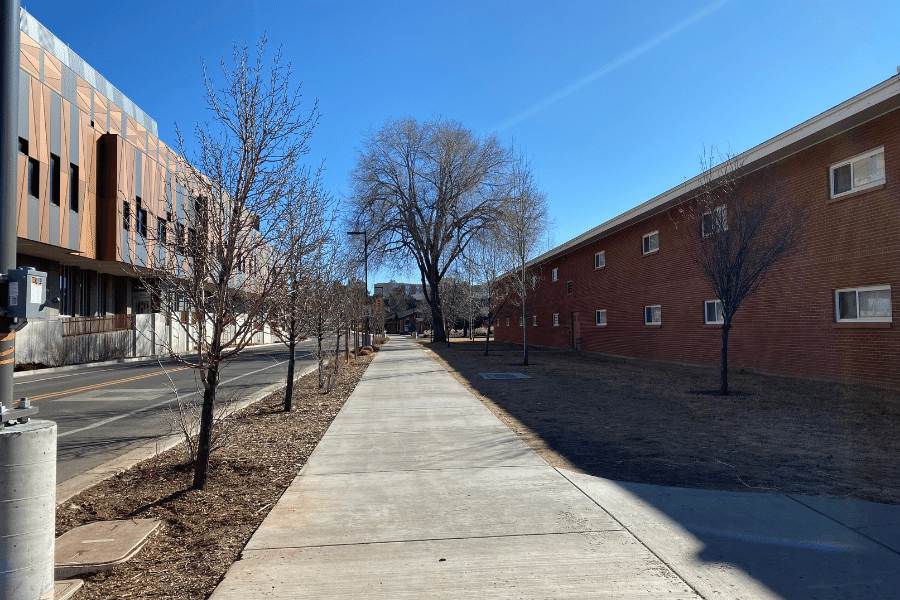 Named as one of the top 20 college towns of its size in the United States according to the American Institue for Economic Research, Flagstaff is one of the best places to live if you are a college student due to its numerous unique activities and laid-back atmosphere.
Thanks to Northern Arizona University, located in Flagstaff, and its total of 25,000 undergraduate students, this public four-year university has been ranked as the number one top nursing school in Arizona and was ranked number two for having one of the best online psychology degree programs in 2021.
Also home to Coconino Community College, which enrolls more than 7,500 students annually and offers more than 50 associate degrees and certificates, earning your degree in Flagstaff could not be any easier.
For those moving with school-aged children, Flagstaff is part of the Flagstaff United School District, which has 16 schools that teach over 8,950 students.
Flagstaff High School, in particular, ranked number 6,991 in the national rankings based on state-required test scores and graduation rate.
Tons of Snow
Known for sitting 7,000 feet above sea level and having four distinct seasons, the climate in Flagstaff combines the high altitude, low humidity, and diverse terrain to create mild weather conditions and clear air quality throughout the year.
With warm summer temperatures averaging 80 degrees Fahrenheit and cool winter temperatures averaging 45 degrees Fahrenheit, residents can expect mild summers and snowy winters.
Since temperatures are generally cooler due to the higher elevation, the winters in Flagstaff typically receive more rainfall and snowfall during the winter than in the summer.
In total, Flagstaff receives an average of 21 inches of rainfall per year and 81 inches of snowfall per year which is why Flagstaff is such a desirable place to live for downhill and cross-country skiers and snowboarders.
Since the city receives such a large amount of snowfall, it might be a good idea to invest in a warm winter coat and snow boots before moving.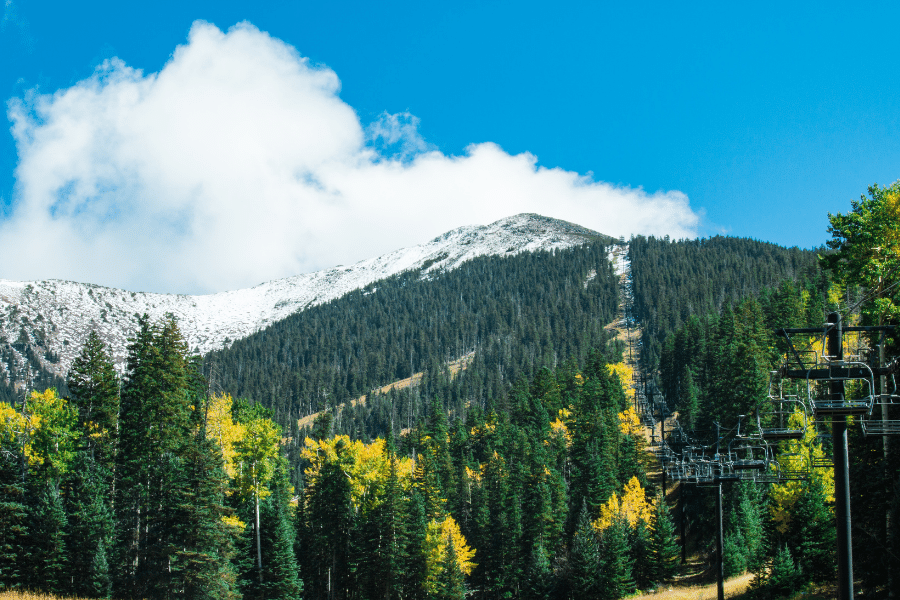 Outdoor Adventures
Recognized as an outdoor recreation hotspot, Flagstaff is the place to be for all things nature-related, whether you enjoy hiking, running, mountain biking, backpacking, rock climbing, ziplining, and even flat water paddling.
With activities available no matter what time of year, there is always something new to explore if you are a hardcore adventurer or just learning a new activity.
Check out these local favorite outdoor recreation activities in Flagstaff, AZ: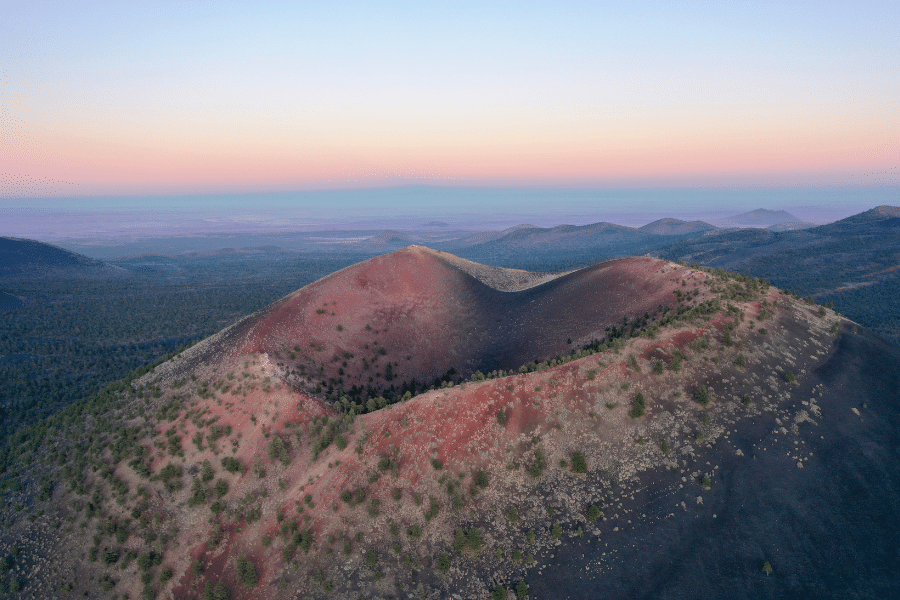 International Dark Sky City
Do you love looking at the night sky and pointing out the constellations? Then you will love living in Flagstaff since it is considered an International Dark Sky City.
Receiving this distinction in 2001, Flagstaff is the first city in the world to earn this title due to its innovative leadership and effort to protect the night skies from unwanted light pollution.
To keep this title, Flagstaff must remain persistent by implementing evolving standards and protocols to reduce artificial light, pollution, and illuminated signage in the region.
Since the skies are ideal for stargazing, the astronomy industry in Flagstaff is essential to the city, which is why the area is home to multiple telescopes and observatories, including the infamous Lowell Observatory and the National Undergraduate Research Observatory.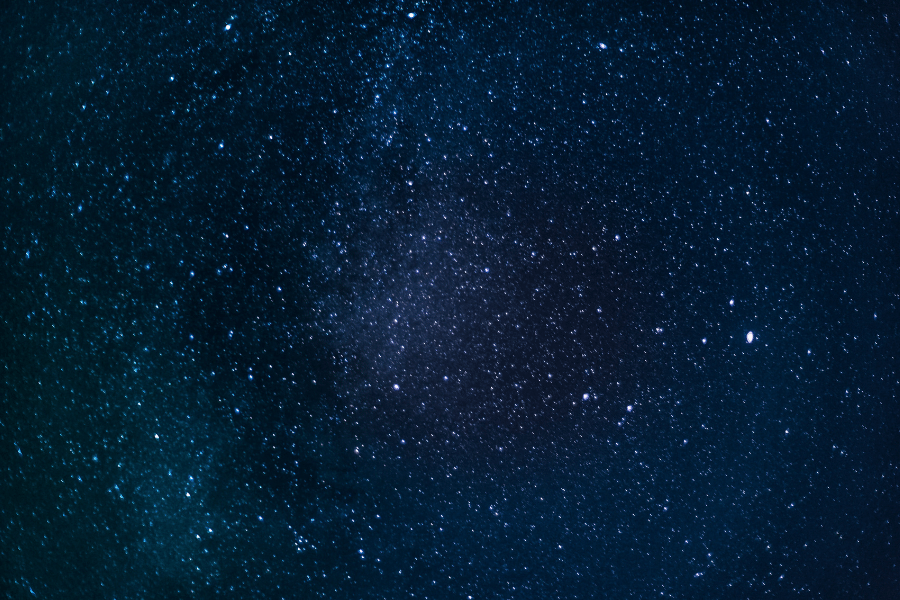 Great Food
Suppose you are wondering where you should eat in Flagstaff, then we have covered you. Serving some of the best food in Arizona, Flagstaff is home to a mixture of world-class restaurants, locally owned eateries, and cozy cafes that welcome visitors and residents alike.
No matter what type of food you are craving, there is bound to be a new restaurant in Flagstaff that you will fall in love with.
Check out these favorite local restaurants in Flagstaff, AZ:
Green Living Eco-Friendly
Named as one of the cleanest cities in the United States by the American Lung Association for year-round particle pollution, on top of becoming the world's first International Dark Sky City, Flagstaff is paving the way for green living.
With its restaurants adopting sustainable practices and implementing a city-wide Sustainability Program that educates the community about the importance of having an eco-friendly environment, residents are encouraged to do their part in conserving energy and maintaining a sustainable way of life.
Even though Flagstaff is continually combating increased population growth and rising temperatures, it is one of the few cities in the country actively finding ways to impact the environment positively.
Pros and Cons of Moving to Flagstaff, AZ
Pros:
Great location
Tons of outdoor activities
Plenty of jobs
Delicious food
Perfect for stargazing
Eco-friendly living
Good schools
College town
Beautiful weather
Cons:
High cost of living
It may take some time to get used to the high-altitude
Tons of snow
Some areas might be isolated
Moving to Flagstaff, AZ - Final Thoughts
Whether you are looking for a new construction single-family home for sale in Flagstaff, townhomes for sale in Flagstaff, or luxury homes for sale in Flagstaff, there is no denying that Flagstaff is a great place to call home.
If you or anyone you know is interested in buying a home in Flagstaff, reach out to one of our fantastic Realty Specialists. We are always here to help and are ready to answer any questions that you may have.
While we love helping you search for homes for sale in Flagstaff, our website also offers a variety of resources and local area guides that include up-to-date and reliable information about moving to other Arizona cities, including moving to Mesa and moving to Chandler. Contact us here today to get started on your home search in Flagstaff, Arizona!

Find your new home
Search real estate and homes for sale