Moving to Columbia, SC? 15 Reasons You'll Love Living in Columbia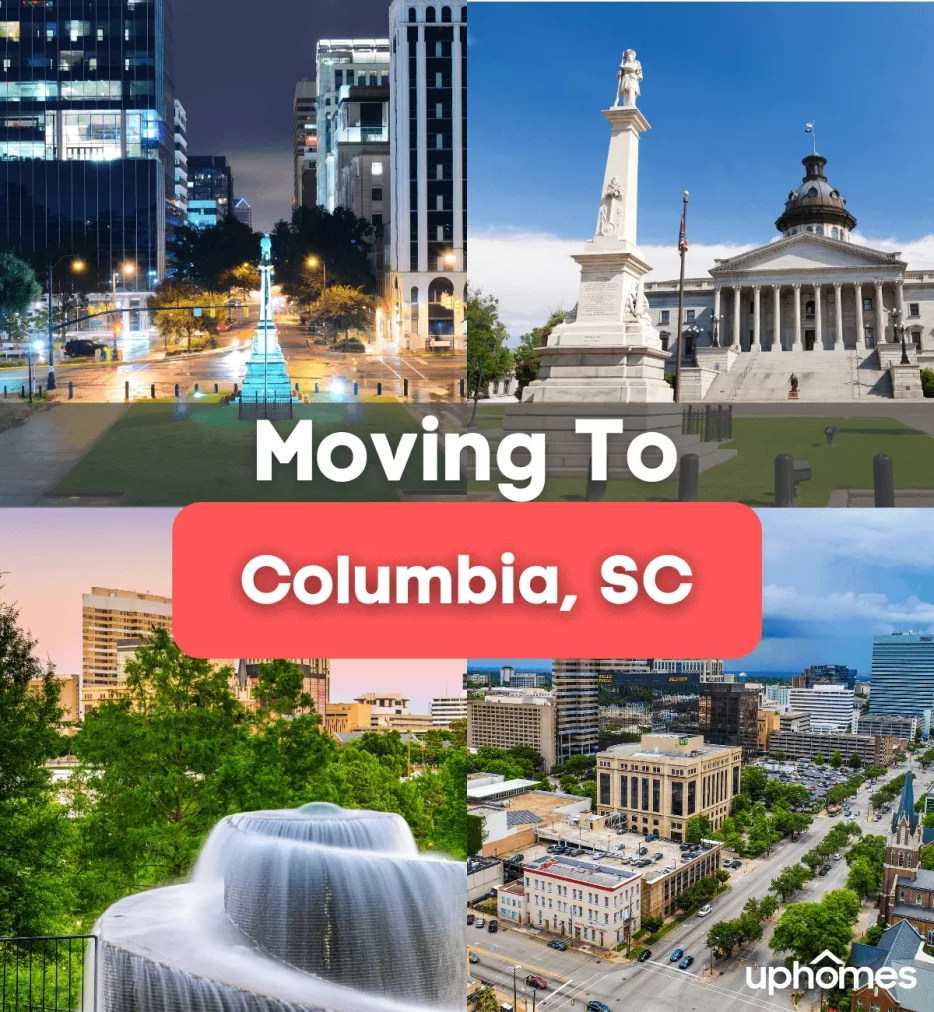 Living in Columbia, SC
For anyone moving to Columbia, SC, or considering the move you'll want to read this article first! People love living in Columbia, SC and we think you will too. Let's find out the 15 Reasons people are moving to Columbia and if you have specific questions about living here connect with us or check out the homes for sale in Columbia!
When people talk about moving to South Carolina, you tend to hear them mentioning cities like Charleston and Greenville. Often overlooked but definitely worth taking a look at, Columbia, South Carolina is a nice little city that has a lot of perks.
Known for being really hot in the summer, there's so much more to Columbia. This state capital has really been sprucing itself up in the last twenty or so years, with downtown revitalization and lots of cultural activity.
Are you thinking about moving to Columbia, SC but aren't sure what to expect?
Let's take a look at 15 things you'll love about living here!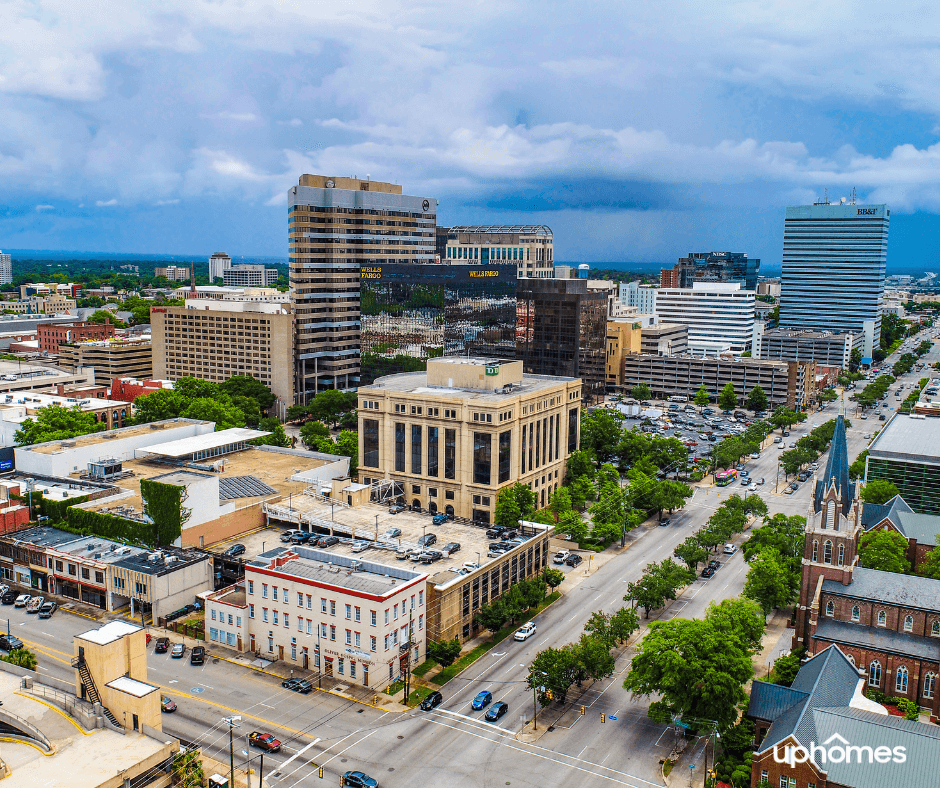 Moving to Columbia, SC? 15 Reasons You'll Love Living in Columbia
A Small-Town Feel With Big City Perks
While lots of people dream about being in the big city, those daydreams often don't incorporate the negative realities of bustling city life like traffic, crowds, and tourists. In Columbia, you'll find plenty of things to do without the stressful feelings of more popular cities. Moving to Columbia, SC though is a bit different! There are a lot of reasons people love living in Columbia.
Every week in Columbia you can find festivals, art exhibitions, concerts, and markets to go to. Of course, the outbreak of the coronavirus pandemic has changed the ability of all places to hold events. In a normal year, though, you can find plenty to do if you look for it.
Lots of Great Food
When people talk about the best foodie towns in South Carolina, you'll likely hear talk of Greenville and Charleston before anyone mentions Columbia. However, Columbia has truly come a long way in recent years, carving out a unique culinary niche that makes dining out here a blast.
Whether you're looking for authentic international cuisine, a unique spot to grab lunch, or a hip bar, you'll be able to find it. There are also some great dining events that happen like City Roots Farm's Farm to Table Dinner and the Gervais Street Bridge Dinner that occur annually.
Thinking about possibly checking out the Carolina to the north? Here are the12 best places to live in North Carolina.
Warm, Southern South Carolina Weather
If you're leaving a more northern location to help Columbia, you're probably searching for some tips for moving out of state. Well, first off, you can probably donate that big bulky coat and snow boots to your local thrift store!
With a humid subtropical climate, you'll find hot and humid summers and cool to mild winters in Columbia. You might experience short cold spells during the winter, but it is uncommon for there to be days where the temperature doesn't get above freezing or extended cold.
The summers in Columbia are so warm that the city's promotional slogan is "Famously Hot." In any given year, it's common for Columbia to have the greatest high temperature in the state during the summer. This is partially due to the low elevation of Columbia compared to other parts of the state.
Columbia is also hot in part because of its distance from the Atlantic Ocean. Places like Charleston have their temperatures moderated to some extent by the ocean. Another reason is because of its location in the Sandhills region, where the soil is more sandy and therefore more likely to warm up quickly.
Most of the precipitation falls during the summer in the form of afternoon thunderstorms. You'll find the fall to be the driest part of the year.
Columbia averages 1.5 inches of snow, and typically sees at least one bought of snow flurries during the winter.
The average temperature in January ranges between 34 degrees and 56 degrees, while the average temperature in July ranges from 71 to 93 degrees.
Beautiful Green Spaces
There are a number of wonderful green spaces in and around Columbia.
The Three Rivers Greenway is a more than 12 miles long series of riverfront pathways. Located at the confluence of the Saluda, Broad, and Congaree rivers, this is a great way to get outside and spend some time with family and friends.
Winding through southern hardwood forests, you can view a variety of wildlife here. On hot days, you can go tubing down the river or even go fishing.
Congaree National Park is also nearby, which is a large hardwood forest that has creeks for fishing and canoeing as well as lots of hiking trails. Across from the Village at Sandhill you can also find miles of beautiful hiking trails at the Northeast Clemson Extension.
Harbison State Forest is located on the north side of the city and has over 2,000 acres of forest land. With a canoe landing, multi-use trails, and an environmental education center, this is a great place for the whole family.
There's also Peachtree Rock Heritage Preserve, which is southwest of the city of Lexington, SC. Considered to be a little jewel in the midlands, there is an incredible beauty to be found here.
At Finlay Park, you'll find a ton of different events going on, from festivals and road races to Easter Sunrise services and political rallies. An eighteen-acre park that was reopened in 1990, there are plans for an $18 million dollar upgrade by the city in the near future.
There is also a smaller 4-acre park called Memorial Park located in the Congaree Vista between the river and Main Street. One block south of Finlay Park and bordered by Washington, Gadsen, Hampton, and Wayne Streets, the park was created as a memorial for those who have served their country.
Granby Park serves as additional river access for residents and was opened in 1998. The people living in Columbia will be the first to tell you just how green their community is!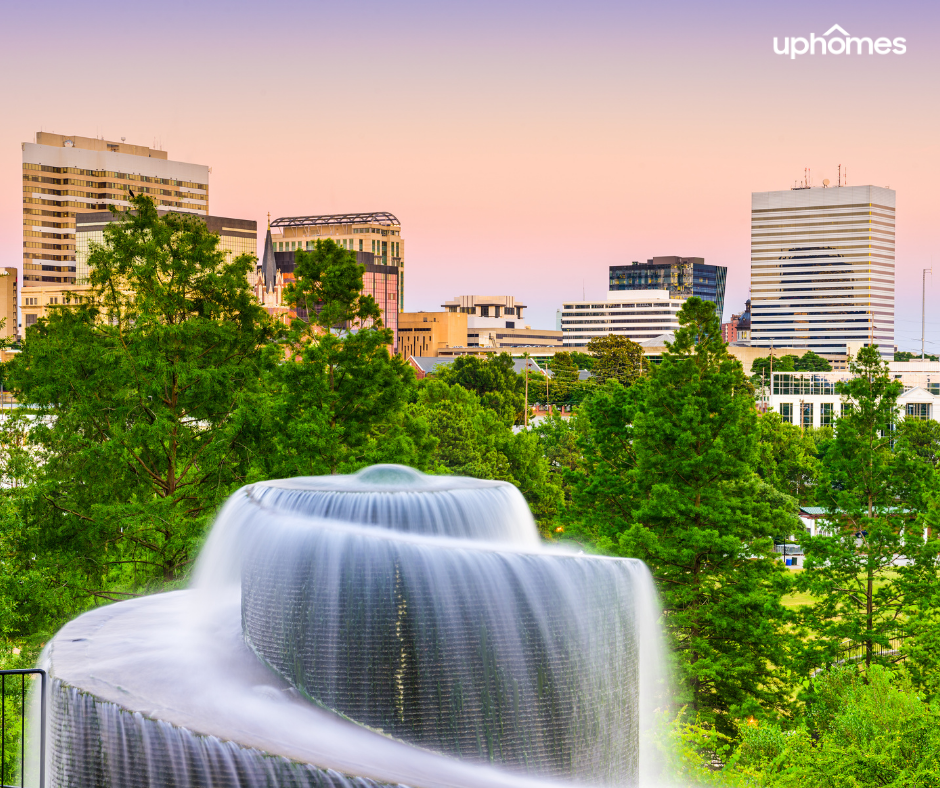 A Rich History
You can see evidence of Columbia's rich history even just wandering around the city. You can find historical markers sprinkled around Columbia, offering opportunities to learn about the Revolutionary War, the Civil War, and the Civil Rights Movement.
At the State House, you can take complimentary tours most days of the week, and there are incredibly beautiful cemeteries that stand as the resting places for famous soldiers, generals, and politicians throughout Columbia's history.
The earliest known European presence in Columbia occurred in May of 1540 when Hernando de Soto led a Spanish expedition northward while exploring the Southeast. The earliest written records of this era were produced during this time. At the time, the region was part of the Mississippian culture and more specifically the regional Cofitachequi chiefdom.
Colonists during the colonial era encountered the Congaree in what is now Columbia. The English colonists established a fur trading post and frontier fort that they named after the Congaree.
Columbia was named the capital of South Carolina in 1786 after much debate about what it should be called.
You can take a stroll through Historic Columbia to take a trip back in time. You can learn about how Columbia existed in the past, what it looked like, and what it would have been like to live there. Visiting historic homes and gardens of some of the earliest families of Columbia or taking neighborhood tours are great ways to get a taste of the city's history.
The South Carolina State Museum is on the National Register of Historic Places and houses four different museums in one. There you can delve into the state's history, natural history, art, science, and technology!
An Exciting Nightlife
While there is a healthy college-town nightlife, there's also something for those of us who have outgrown our university days. You can check out Lula Drake on Main Street for an interesting wine list and a classy speakeasy feel. Bourbon is a spot with incredible craft cocktails that you'll definitely want to check out.
At the Empire Supper Club, they host twenties nights where you can even dress up like a flapper if you're really feeling it.
If you're looking to dance, listen to music, or sing karaoke, you'll want to head over to Art Bar.
Friendly People
The notion of Southern Hospitality isn't just a myth. The people really are friendly here, and if you're moving from a colder culture (I'm looking at you, New England) it might take some getting used to. The friendly people living in Columbia enjoy welcoming all the people moving to Columbia because chances are they also moved from somewhere else!
It's normal for people to smile at you when you walk down the street and wave at you from their front porches where they're relaxing in the evening. After a while, you'll start to recognize these friendly faces and appreciate the small-town feel of this capital city.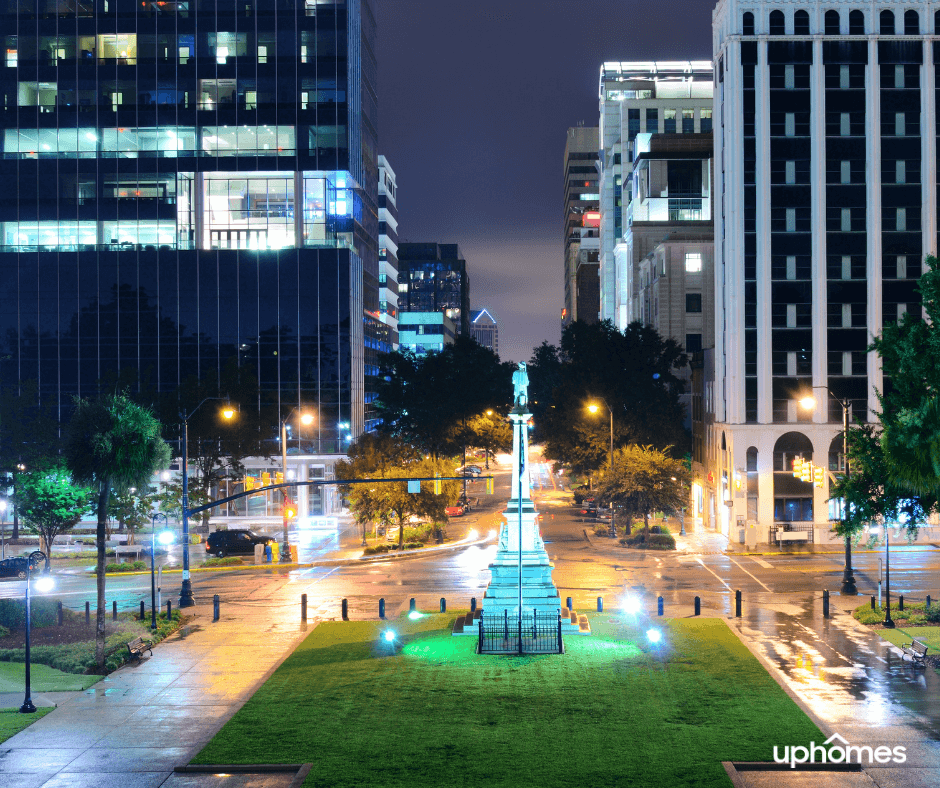 It Has the Right Amount of "Weird" to Keep Things Interesting
Places like Asheville and Savannah get all the credit for being culturally interesting, but Columbia's got its fair share of fun cultural groups and events to shake things up a bit. A nice balance between living in a square, boring place and a hippie-out free for all, you can find all kinds of fun activities to do that help you reach beyond the norm without feeling like you're three steps away from moving into a commune.
If you're looking for them, you can find drum circles, belling dance lessons, and so much more. You can take traditional African dance classes or learn to fire hoop if that's your cup of tea.
The Downtown Has Been Undergoing a Revitalization
The city has been working hard since the 1990s and early 2000s to revitalize the downtown. As had happened to many cities, businesses had left the downtown and moved to the suburbs during the end of the 20th century.
Along Gervais Street, you'll find the Congaree Vista district, which was once a warehouse district. Now it has shops, restaurants, and art galleries. In 2002, the Colonial Life Arena opened to help bring major shows and entertainers to the city. We've also now got the largest children's museum in the entire Southeast which is called EdVenture.
On Main Street, there have also been a lot of revitalization efforts. Many buildings have been renovated to really spruce the place up. In 2011, a facade improvement program was implemented to help restore and improve the facades of a number of historic shop fronts on Main Street.
The old state mental health campus on Bull Street is currently being developed and rehabbed. They will be put to use for residential, retail, and hospitality purposes. They even built a minor league baseball stadium there which is home to the Columbia Fireflies!
South Carolina Is Cheap and Columbia Is Even Cheaper!
Overall, the cost of living in South Carolina is lower than the average cost of living in the United States. On top of that, Columbia is overall cheaper than the state as a whole!
Houses in South Carolina are roughly 15% cheaper than the national average. That means that you can get more bang for your buck when it comes to picking out your new home.
To be fair, though, the average income in South Carolina tends to be a bit lower than the national average due to the lower cost of living. In the past 10 years, job growth has been on the rise in SC.
Purchasing food and groceries tends to be a bit cheaper in South Carolina than in the rest of the country. Overall, it's estimated that you can save 5% on groceries over the average cost in the US.
Some of the lowest property taxes in the country can be found in South Carolina, which also makes the state a very appealing option for people looking to relocate.
The Arts and Cultural Scene
If you consider yourself to be an appreciator of fine arts and culture, you'll find plenty to do at Columbia. During a normal year (what are those, again?) you can find a different art film or live performance to check out just about every day of the week. There's also a diverse public art collection that you can find sprinkled around the city keeping things interesting all year round.
If theater is your thing, you'll love it here. Trustus is a professional theater company that has been around since 1985. You can find thought-provoking and sophisticated productions being put on by this group every season.
You can also check out a puppet show with the Columbia Marionette Theater or the Columbia Children's Theatre for fun for the whole family.
Columbia even has two of its own professional ballet companies. That's right, two!
The city has been supportive of public art for a long time, long before it became trendy in mid-sized cities across the country. You can find street corners, courtyards, parks, and walls filled with murals, fountains, and sculptures. There's also a lot of public art that you can find indoors at places like the Columbia Metropolitan Convention Center.
At the Richland Library, you'll be able to see artworks on exhibition in each of the branches. These artworks have been specially commissioned and are adding a lively cultural element to the local libraries.
Columbia's Nickolodeon Theater is a center for the art of film with educational opportunities and the Indie Grits Film Festival. This is a great place to grab a glass of wine or a beer and sit in a cozy seat to watch an innovative selection of art films.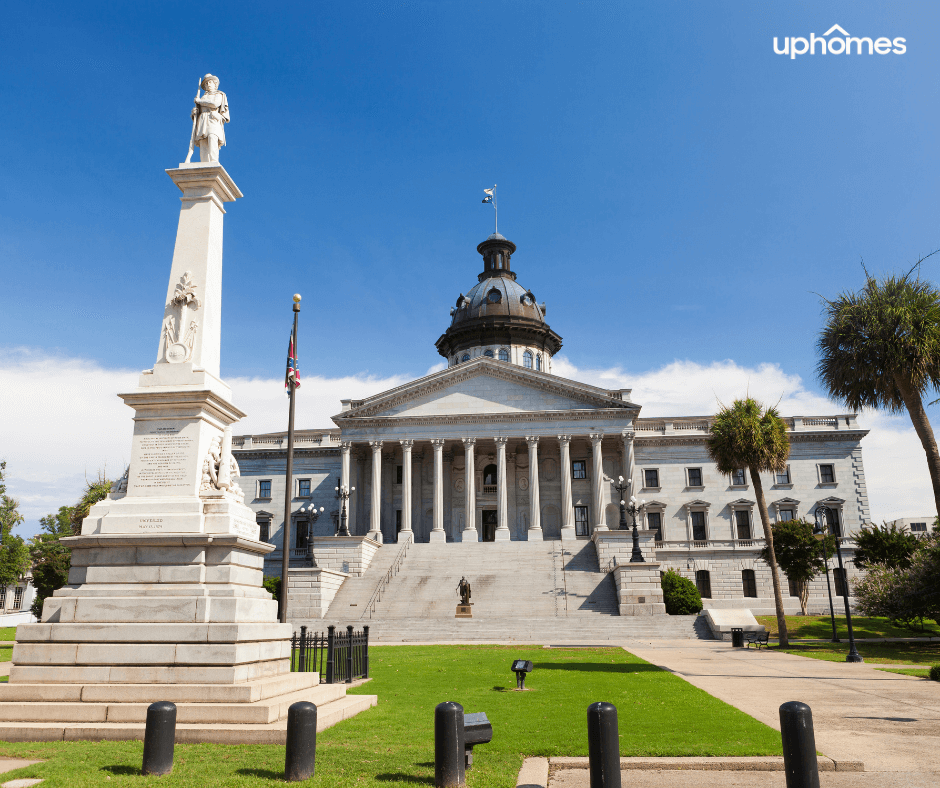 You Can Head to the Beach or the Mountains Any Weekend
Now that we've talked about some of the great things you can do in the city, it's time to talk about why Columbia's location is so great - a big reason why people are moving to Columbia!
Basically, smack dab in the middle of South Carolina, you have easy access to both the ocean to the east and the mountains to the west. If you want to escape the heat a bit, you can head towards the nearly 3,000 miles of tidal coastline South Carolina has. With some of the best beaches on all of the east coast, you'll find yourself doing so as often as possible.
You can head to Hilton Head, a classic vacation destination where you can indulge a little and enjoy the beach. If you're looking for the closest thing to paradise you'll likely be able to find you can head to Kiawah Island.
Sullivan's Island is a fun place to check out if you're also taking a little Charleston vacation. Just about 10 miles east of downtown Charleston, there are tons of opportunities to engage in water sports like kayaking and paddleboarding. There is a lot of historical charm to the island, which was actually the inspiration for an Edgar Allen Poe short story.
Another way to cool off when the heat is getting to you is to head for the mountains. It's amazing how gaining elevation can lower the temperature and gift you some relief from summer temperatures. If you're looking to do some incredible hiking, you pretty much just need to drive northwest and you can't miss it!
Seriously though, with Smoky Mountain National Park, Chattahoochee National Forest, Nantahala National Forest, and more sitting several hours to the west, you can have a lifetime of hiking ahead of you if you so choose.
At the Great Smoky Mountains, you'll find over 187,000 acres of forested mountains to recreate and gawk at. If you head to Nantahala National Forest, you can go whitewater rafting, biking, hiking, horseback riding, camping, and so much more. If you head over to the Chattahoochee National Forest, not only can you do all the normal outdoor stuff, but you can also find historic sites, and petroglyphs, and walk part of the Appalachian Trail!
Columbia Is Close to a Number of Awesome Southern Cities
Did we mention that Columbia is in an awesome location for day and weekend trips? There are so many great mid-size and larger southern cities that you can check out nearby, it's such a treat. It's a big reason people are relocating to Columbia.
You can of course head to Charleston and check out the beach, but you can also head to Charlotte, NC, Greenville, Asheville, Atlanta, and more. Even heading to Richmond or Charlottesville, Virginia is only about a five-hour drive away!
There are few places in the U.S. where you can live and be in such proximity to so many other cultural centers. If you like the idea of visiting these more bustling cities but don't like the idea of the cost or stress of living there, living in Columbia can be a reasonable solution. Columbia can be your hub and on the weekends you can make trips with your family all around the region!
It's Home to the Main Campus of the University of South Carolina, But That's Not All
We've had so much to talk about so far that we haven't even mentioned one of the main things you should know about Columbia, SC: that the main campus of the University of South Carolina is located here! With over 31,000 students, this urban university is definitely a notable part of the culture of the city.
USC isn't the only university or college you'll find in Columbia, though. We're also home to Allen University, Columbia College, Benedict College, Columbia International University, Virginia College, and many more.
World-Class Museums
If you're a museum buff, you'll have plenty to keep you busy in your new city. Once you've dusted the long-distance moving company blues out of your head, you can start exploring the world-class museums of this fine city.
The Columbia Museum of Art has hosted some very impressive exhibits, including ones showcasing the works of Salvador Dali and Henri Matisse. In the permanent collection, you can find a timeline of works from both American and European History.
At the McKissick Museum, you can dive into the world of Southern culture and the Southern environment.
Other museums you'll want to check out include the South Carolina State Museum, EdVenture Children's Museum, U.S. Army Basic Combat Training Museum, Woodrow Wilson Family Home, Cayce Historical Museum, and so much more.
Moving to Columbia, SC: Is It the Right Move For You?
A lot of folks want to know what it's like living in Columbia, SC. Hopefully, this article has helped to answer many of the common questions that surround moving to Columbia.
If you're looking at relocating to Columbia, SC, and want to speak with one of our top Realtors, connect with us and we will be happy to help answer any questions you may have!
#blog-moving-sc-cta#

Find your new home
Search real estate and homes for sale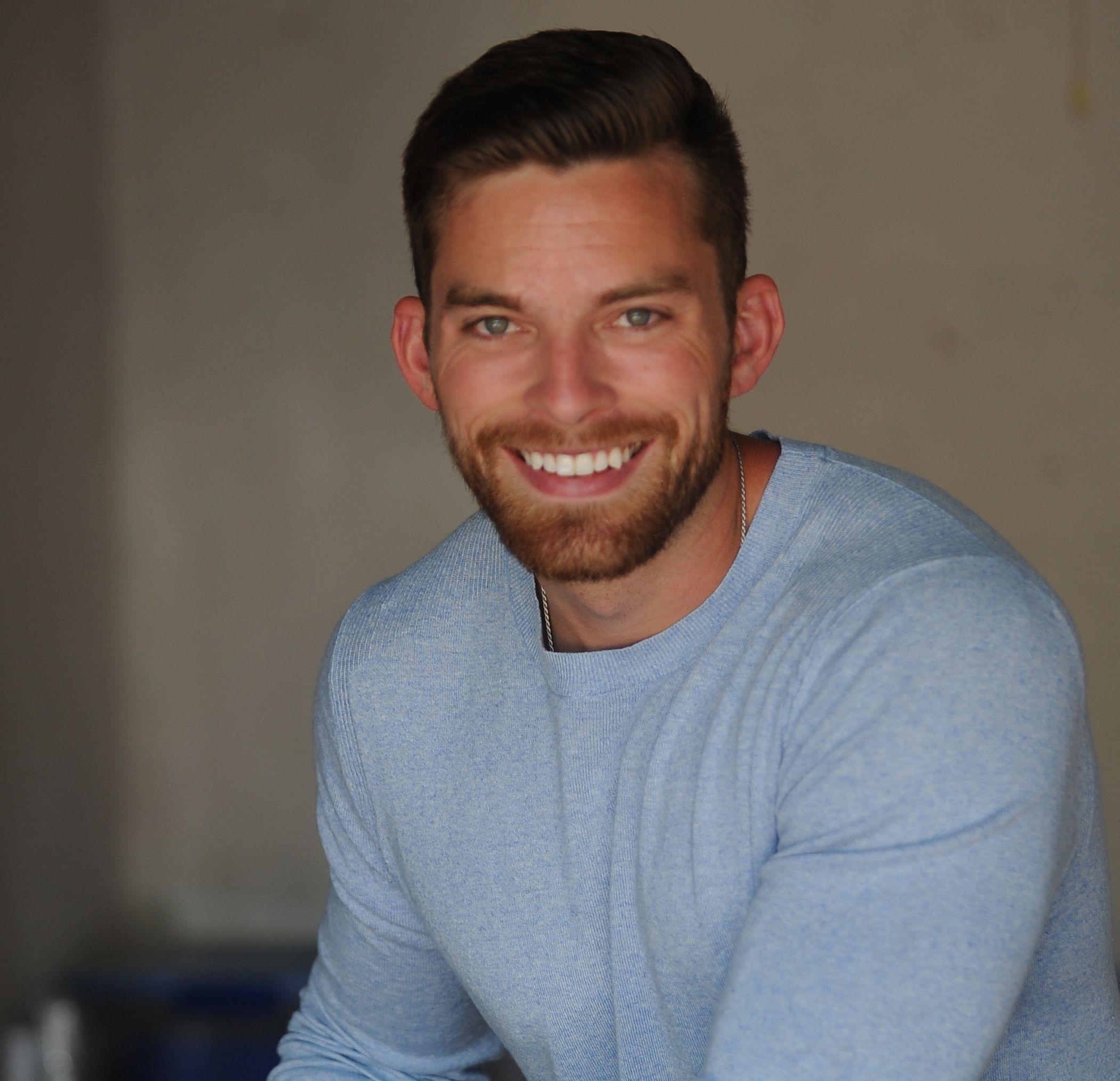 Ryan Fitzgerald
Hi there! My name is Ryan Fitzgerald, and I am a REALTOR®. My goal is to help you learn more about real estate through our Real Estate Blog! Hopefully, you enjoyed the above blog post and it found a way to provide help or value to you. When you're ready to buy or sell a home of your own let us know here. Please feel free to join the conversation by dropping us a comment below.