25 Best Restaurants in North Carolina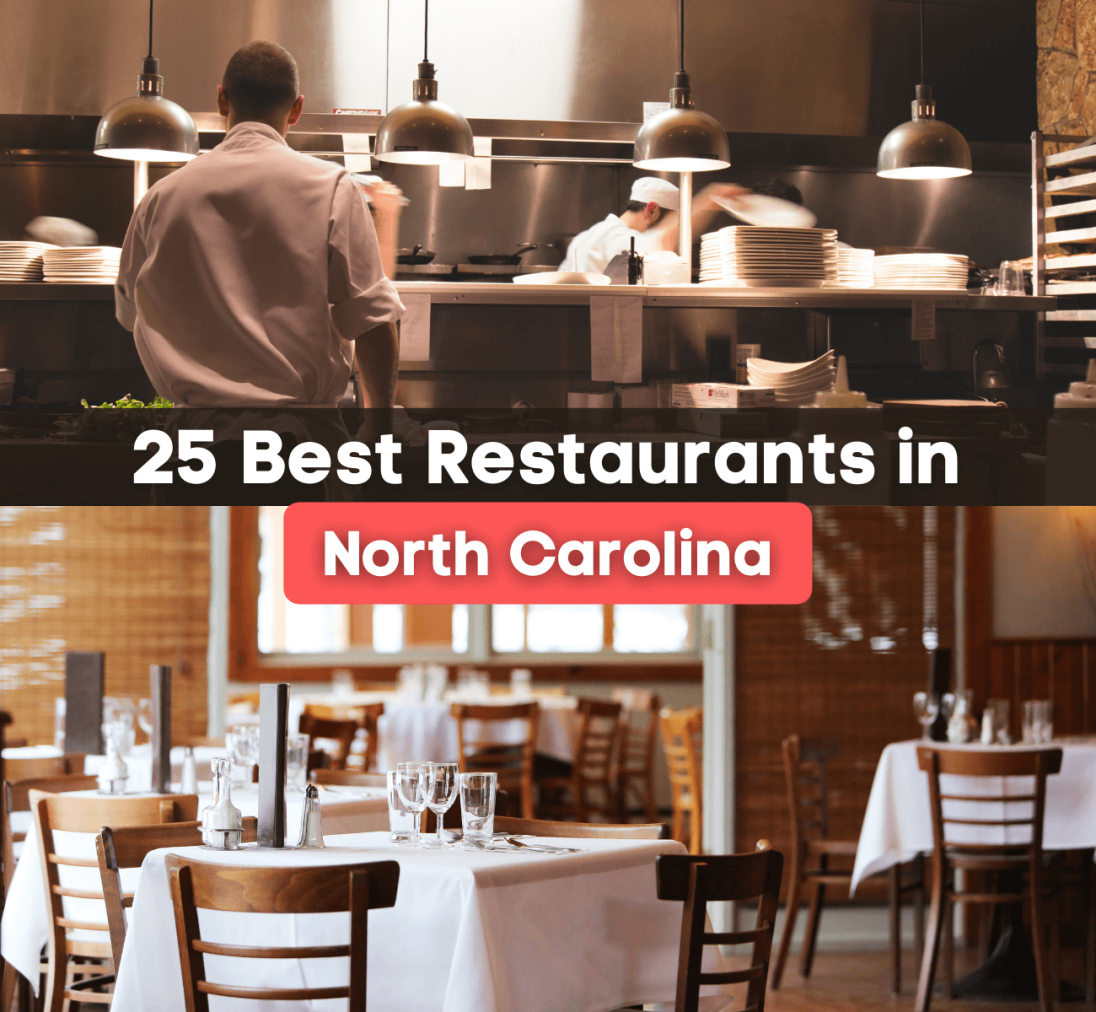 25 Best Restaurants in North Carolina
Here are the 'Must-Visit' Restaurants in NC!
Are you looking for the most popular restaurants in North Carolina? Make sure you visit these 25 restaurants in NC!
Over the years, the captivating North Carolina cities of Asheville and Raleigh have been celebrated for their dynamic food scenes that provide the perfect example of southern cuisine and hospitality.
Even though larger cities such as New York City and Los Angeles tend to be the location of choice for individuals looking for the "next best restaurant," North Carolina is quickly making a name for itself when it comes to food as more and more amazing restaurants are opening up all over the state.
From Western Carolina to the Outer Banks and everywhere in between, the Tarheel State is becoming a top destination for foodies as the culinary scene continues to embrace new flavors and international dishes.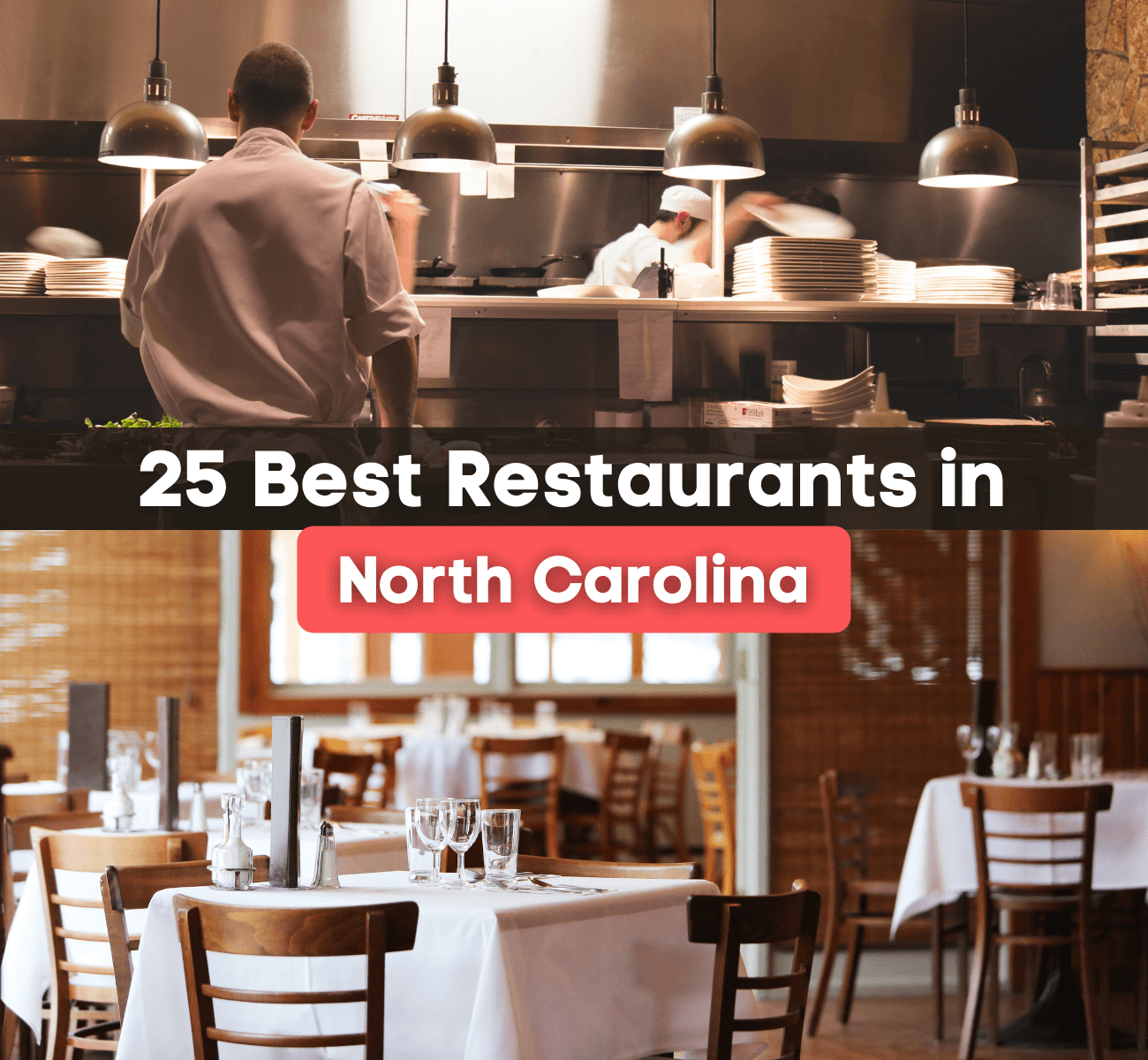 While the most popular food in North Carolina is and will always be North Carolina-style barbeque, there are plenty of destination-worthy restaurants to discover that specialize in more than just southern comfort food.
Whether you prefer contemporary fare or diner classics, our team has put together a list of the 25 Best Restaurants in North Carolina that will have you coming back for more.
Read on to learn more about the most popular restaurants in NC!
Herons at The Umstead
Located in The Umstead Hotel and Spa in Cary, North Carolina, Herons is the signature restaurant at this five-star hotel just minutes from Downtown Raleigh.
Ranked as one of the only 64 Forbes Five-Star restaurants in the world, Herons is a critically acclaimed restaurant for its extraordinary dishes, talented culinary team, and attention to detail.
Open since 2009, Herons is frequently named one of the best restaurants in the country and is serving seasonal American fare that incorporates organic produce, farm-raised meats, and fresh ingredients.
Open for breakfast, lunch, and dinner as well as for brunch on the weekends. Heron's features a 98 seat dining room that overlooks The Umstead gardens and grounds.
Not only are the walls decorated with a private art collection but prime views of the kitchen and floor-to-ceiling windows make Heron's a unique dining experience in the heart of the state.
Offering set menus as well as tasting menus, patrons can enjoy artisan cheeses, mouthwatering dishes, and housemade desserts.
The Dining Room at The Biltmore Estate
Found at The Inn on Biltmore Estate, this elegant dining experience at The Dining Room at The Biltmore Estate is most notable for its world-class service and dishes that are inspired by the Vanderbilts themselves.
Specializing in regional cuisine and offering seasonal menus, The Dining Room at The Biltmore Estate provides a classy fine dining experience with fine china, crystal, and pristine white linen tablecloths.
Named as one of the most romantic restaurants in America and presented with the Open Table Diner's Choice Awards in 2017, The Dining Room at The Biltmore Estate is an experience unlike any other at one of the most beautiful estates in the country.
While a dress code may be enforced and reservations may only be available for hotel guests, this restaurant is a must-try if you are visiting or moving to Asheville.
The Fearrington House Restaurant
The Fearrington House Restaurant is a Pittsboro, North Carolina favorite fine dining restaurant that is found just outside of Chapel Hill.
Open to the Triangle Area for over 40 years, The Fearrington House is well-known for its delicious seasonal menus, above and beyond service, and amazing desserts including the chocolate soufflé.
Not only does The Fearrington House source its ingredients from local farms that continually guarantee fresh dishes for guests, but there is even an on-site garden that the restaurant utilizes for only the best ingredients.
Blending American southern cuisine with a European flair, diners will have the option between three-course or four-course meals as well as the option to include wine pairings.
Kindred
Kindred is found in Davidson, North Carolina, and is famous for its innovative American cuisine that offers a variety of local tastes and an ever-changing menu.
Owned by Joe and Katy Kindred, this restaurant is located just steps from Davidson College which makes it an intimate date night destination and go-to spot for farm-to-table dining.
Serving lunch and dinner, choose between indoor and outdoor seating while enjoying homemade pasta, country plates, and desserts in this historic multi-level building.
River's End Restaurant
River's End Restaurant in Bryson City, North Carolina is a popular casual dining spot for American favorites that is serving breakfast, lunch, and dinner year-round.
This iconic spot overlooks the gorge on the Nantahala River and is the perfect place to hang out while dining on burgers, salads, pizza, sandwiches, and other local favorites.
Serving a large selection of wine and beer as well as craft cocktails, this restaurant is constantly raved about by locals for its great service and beautiful views of the river.
The Fig Tree Restaurant
Just minutes from Uptown Charlotte, The Fig Tree Restaurant is found in the Historic Elizabeth neighborhood and is located in a restored 1913 Bungalow home.
First opened in 2005, this upscale fine dining restaurant specializes in Continental cuisine and a blend of seasonal French and Italian-inspired dishes.
Winning multiple awards including the Wine Spectator Award of Excellence year after year, The Fig Tree Restaurant is welcoming diners from all over the state and the country.
Currently taking reservations, this is the go-to spot in Charlotte for an intimate date night due to its extensive wine list and exceptional service.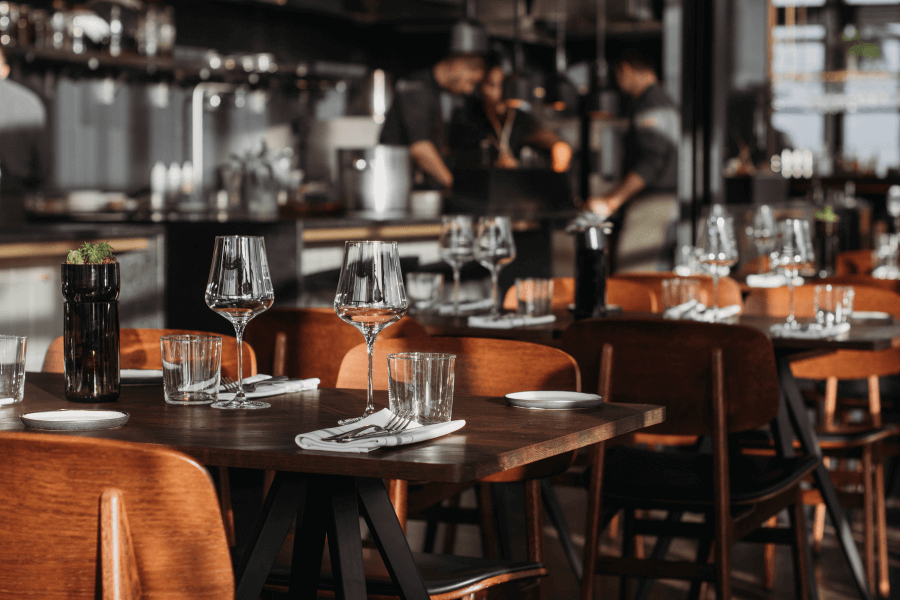 Poole's Diner
If you are from Raleigh or are moving to Raleigh then you are probably already familiar with Poole's Diner which is located on McDowell Street downtown.
This simple diner from 1945 is serving seasonal comfort food with a modern twist in a retro setting. Providing a long list of craft cocktails and incredible farm-to-table food, Poole's Diner has become a Raleigh staple and icon.
Brought to you by chef Ashley Christensen, Poole's Diner originally opened as a local pie shop but has since turned into one of the most historic and popular restaurants in Raleigh.
Featuring a double horseshoe bar and a handwritten menu on chalkboards, this classic Raleigh diner can simply be summed up in one word: nostalgia.
Lantern
Whether you are moving to Chapel Hill or find yourself near the University of North Carolina at Chapel Hill campus, the Asian fusion restaurant of Lantern is a fan favorite for its locally sourced ingredients and modern take on authentic Asian cuisine.
Sporting hundreds of fantastic reviews on Google and three-dollar signs, Lantern is a cool and intimate space with a unique menu.
Named as one of "America's Top 50 Restaurants" by Gourmet Magazine as well as one of the best farm-to-table restaurants in the country, make sure to add Lantern to your list of restaurants that you must visit.
Keep in mind that since the onslaught of the pandemic, Lantern is operating on a new schedule and is currently only accepting walk-ins. Make sure to check the restaurant's website for updates on the reopening of the dining room and bar.
Sea Level NC
Sea Level NC in Charlotte is a go-to seafood restaurant that is serving a mixture of southern favorites and fresh seafood in a relaxed atmosphere.
This Carolina restaurant and raw bar is providing plenty of great seafood options such as oysters, crab, and lobsters which are harvested from North Carolina farms and bought from Carolina fishermen off of the coast.
Not only is Sea Level NC always a fun atmosphere with great food and prices, but the restaurant's happy hour provides discounted drinks and serves oysters for just $1.50.
Offering dine-in, delivery, and curbside pickup, diners are encouraged to make a reservation since long wait times are expected during peak hours.
Rhubarb
Brought to you by award-winning chef John Fleer, the American restaurant Rhubarb is located in Downtown Asheville and is known for its contemporary farm-to-table food and family-style dining.
Originally opened in 2013, Rhubarb has been described as a transformative experience for its unique approach to Appalachian cuisine and incorporation of international flavors.
Known to pay special attention to visitors with certain dietary restrictions and allergies, dining at Rhubarb provides great options for vegans, vegetarians, and gluten-free diets.
Plus, featuring communal tables, diners are encouraged to participate in Sunday Suppers which includes three courses and has become a beloved restaurant tradition.
Not to mention, with a large selection of craft cocktails and a wide range of wine available and beer on tap, Rhubarb loves to support other local companies by serving several beers that are made in Asheville.
Even though walk-ins are always welcomed, it might be a great idea to make a reservation to ensure that your party will be accommodated without a long wait time.
Second Empire Restaurant and Tavern
Located on Hillsborough Street in Raleigh, Second Empire Restaurant and Tavern is an elegant and upscale restaurant that is a great place to spend a romantic evening or for a special occasion.
Used frequently for weddings, rehearsal dinners, receptions, and bridal parties, Second Empire Restaurant and Tavern is set in a historic Second Empire-style home that was originally constructed in 1879.
Earning a AAA Four Diamond rating this restaurant delivers the best food and service in Raleigh and the Triangle area.
Also ranked as number one by TripAdvisor by over 1,451 other restaurants, it is safe to say that dining at Second Empire Restaurant and Tavern is more than just a night out with great food.
Featuring a well-decorated dining room, an exposed brick cellar, and a beautiful front porch that is a perfect place to enjoy a cocktail, Second Empire will accommodate any of your needs to ensure a satisfactory dining experience.
Chef and the Farmer
Chef and the Farmer is found in Kinston and is serving amazing New American fare that uses regional and local ingredients.
Ran by chef Vivian Howard who is featured on PBS, this fine dining restaurant is known for its rustic setting and warm dining room.
Serving the locals since 2006, this Eastern Carolina restaurant is creating an innovative twist on classic southern cuisine and is serving favorites including fried collard greens, pork chops, blackened Atlantic salmon, and Brussel sprouts.
If the Chef and the Farmer has a long wait, then make sure to walk across the street and dine at its sister restaurant named The Boiler Room which is serving gourmet burgers, oysters, and craft cocktails.
Cúrate
Recognized as a Downtown Asheville staple for years, Cúrate is an eccentric Spanish restaurant that is known for its authentic Spanish tapas and wine.
Located in a historical 1927 former bus depot, Cúrate is a lively and entertaining experience that will transport you all the way to Spain without even needing your passport.
A frequent local favorite for date night, choosing to dine at Cúrate will always mean high-quality service and tasty food with a flavor profile that packs a punch.
Offering the ability to make reservations for the dining room online, make sure to stop by for lunch or dinner during the week or for weekend brunch from 11:30 am to 3:00 pm.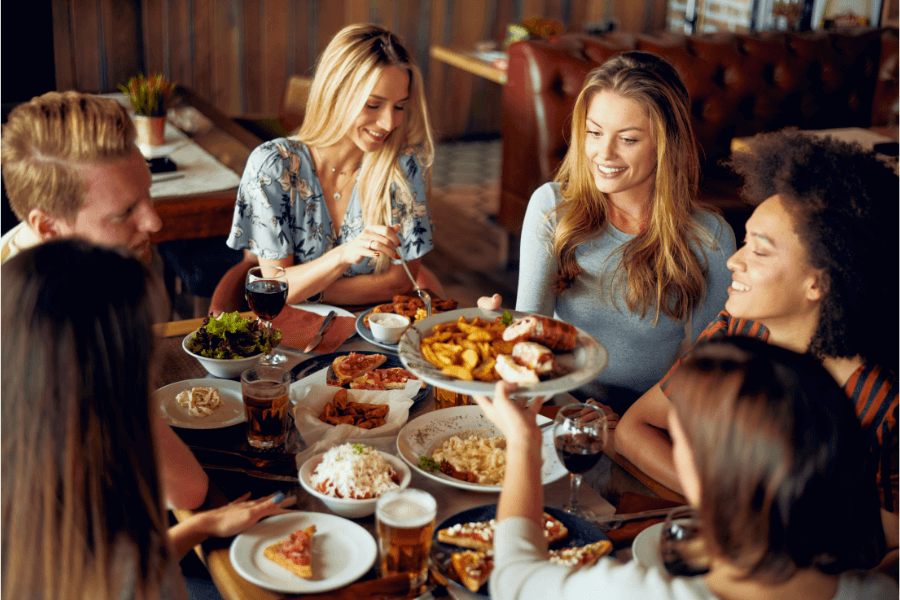 Lexington Barbeque
Lexington Barbequein Lexington is serving only the best North Carolina-style barbeque in a casual setting.
Established in 1962 by Wayne Monk, Lexington Barbeque is found in a quaint white building that started as a small cafe and has since evolved into an award-winning barbeque restaurant.
Attributing its success to its traditional cooking methods, Lexington Barbeque only cooks fresh pork shoulders over oak or hickory coals and serves its barbeque alongside homemade southern sides.
No matter if you choose to eat your barbeque with Cheerwine or freshly brewed sweet tea, Lexington Barbeque is the go-to place in town for pulled pork sandwiches and barbeque plates.
Manna
Manna is a seasonal New American restaurant in Wilmington, North Carolina that is beloved for its elegant yet rugged atmosphere.
If you are moving to Wilmington then Manna should be one of the first restaurants that you try when settling into the area.
Serving only the freshest and most local ingredients, Manna will appeal to even the pickiest of eaters for its classic flavors and an extensive list of menu items.
Providing a large selection of seafood as well as cheese and charcuterie boards, Manna is open daily for dinner and is even home to a full-service bar.
PinPoint Restaurant
Nestled in Wilmington, North Carolina, PinPoint Restaurant is serving locally sourced New American dishes in a quiet space.
Named as one of Southern Living's Best Restaurants in the South, PinPoint Restaurant in Downtown Wilmington is an amazing place to enjoy a fantastic dinner in the city's historic downtown area.
Using ingredients from local North Carolina fishermen, farmers, and crabbers as much as possible, diners at PinPoint Restaurant can rest easy knowing that their food is of high quality.
Open seven nights a week for dinner, reservations are encouraged to ensure that you and your guests will be seated.
Sunrise Biscuit Kitchen
Known to be affordable and casual, Sunrise Biscuit Kitchen in Chapel Hill on Franklin Street is a laid-back drive-through restaurant that is serving sandwiches and country-style biscuits for breakfast and lunch.
A great spot to bring the whole family together for a quick meal, Sunrise Biscuit Kitchen has been serving fried chicken, sausage, and egg biscuits since its opening in 1978.
Owned by David Allen, these homemade biscuits are made using his grandma's award-winning recipe.
Due to the success of this location, Sunrise Biscuit Kitchen now has another location in Louisburg, North Carolina which is about an hour away from Chapel Hill.
Scratch Kitchen and Taproom
Located in Downtown Apex which is just outside of Raleigh, Scratch Kitchen and Taproom is a go-to favorite place for homemade international cuisine in a cute atmosphere.
Most popular for its weekend brunch, Scratch Kitchen and Taproom has made a dent in the North Carolina food scene for its friendly staff, delicious food, and positive open environment.
Not to mention with a plethora of hand-crafted cocktails to choose from and an extensive draft beer selection, this is a fantastic spot to grab a drink with friends while enjoying a good meal after work.
The Pit Authentic Barbeque
The Pit Authentic Barbeque is a world-renowned barbeque restaurant in Downtown Raleigh's warehouse district that is known for its Eastern style whole hog barbeque.
From brisket to pit-smoked free-range pork, The Pit Authentic Barbeque exudes only the best of southern hospitality and charm in the middle of the state's capital.
Open for takeout, delivery, and dine-in, The Pit Authentic Barbeque goes far beyond traditional North Carolina barbeque by also serving smoked turkey, fried tofu, and triple battered chicken.
With a fine selection of bourbon whiskey and an innovative cocktail menu, dining at The Pit Authentic Barbeque should be at the top of your bucket list.
Beasley's Chicken and Honey
Do you love all things fried chicken and waffles? Then you are in the right place.
Beasley's Chicken and Honey in Downtown Raleigh is one of the best places in North Carolina to enjoy homemade chicken and waffles as well as other Southern classics in a welcoming atmosphere.
This family-friendly restaurant may be small but it can get extremely crowded and busy, especially during the weekends.
From classic chicken and waffles to chicken pot pie and crispy Carolina-style catfish, Beasley's Chicken and Honey is a southern staple and must-visit eatery.
While this restaurant is mostly known for its outstanding chicken, the veggie sandwich on the menu is also fantastic and is a great option for non-meat eaters.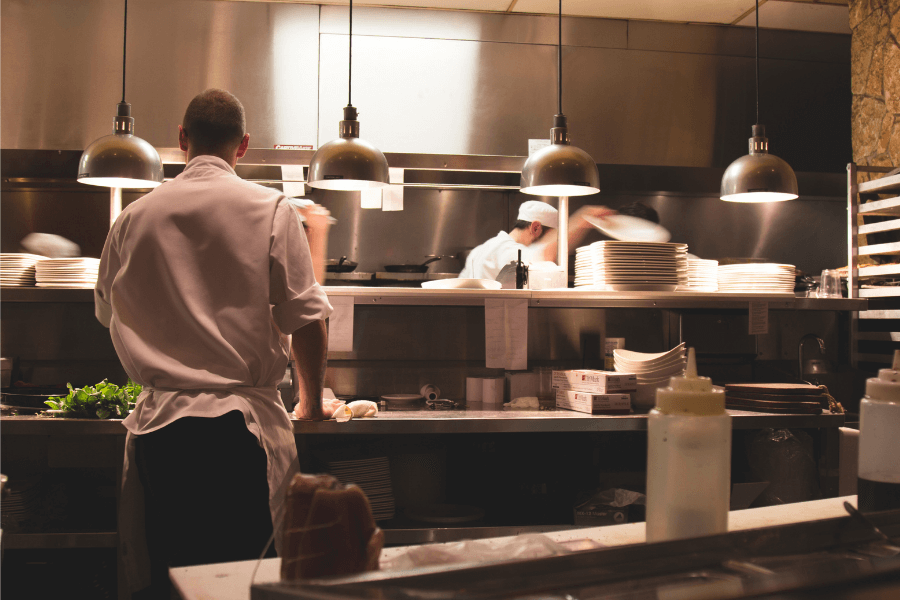 The Skylight Inn
Originally established in 1947, The Skylight Inn found in Ayden, North Carolina is a classic barbeque joint that is specializing in Carolina-style favorites.
Rich in family history and tradition, this longstanding restaurant is known for its whole hog barbecue that is cooked over wood.
Not only is the pork barbeque and barbeque chicken really good but nothing is more authentic than its large selection of southern sides including coleslaw, baked beans, macaroni and cheese, and homemade cornbread.
Sitti
For all of your Mediterranean and Lebanese food needs, Sitti in Downtown Raleigh has the answers that you seek.
Offering a modern take on authentic Lebanese cuisine, Sitti features a beautiful art deco bar and an amazing menu that includes traditional favorites such as hummus, grape leaves, and tabouleh.
Choose to dine in the airy dining room or on the romantic outdoor patio. Delivery and curbside pickup are also available.
The Colington Cafe
Recognized for serving seafood and steaks in Kill Devil Hills, The Colington Cafe is a must-try for individuals moving to the Outer Banks.
This upscale French restaurant near the beach has been open for over 24 years and is only serving dinner in a historic Victorian home.
Surrounded by giant oak trees and a beautiful garden, The Colington Cafe is beloved for its affordably priced appetizers and entrees.
Newman's Restaurant
Located in The Orchard Inn in Saluda, North Carolina, Newman's Restaurant is a fine-dining farm-to-table restaurant that is surrounded by picturesque mountain views.
Open for dinner Thursday through Saturday and for brunch on Sundays, Newman's Restaurant has a four-course priced dinner menu and is currently accepting reservations.
Best described as elegant and high class, dining at Newman's Restaurant is a special experience.
The Gamekeeper
The Gamekeeper is a mountainous rustic eatery located in between Boone and Blowing Rock and is best known for its fine dining and wild game dishes.
Since this restaurant mixes traditional menu items with a hint of the exotic, The Gamekeeper only continues to impress as the years go by.
Serving exemplary prepared wild game, fish dishes, and multiple vegetarian options, The Gamekeeper will never disappoint.
Best Restaurants in North Carolina - The Bottom Line
Whether you want to connect with your southern roots by dining onBBQ and chicken-fried steak or are on the hunt for new international cuisine, North Carolina has it all.
From small cafes to local eateries and five-star restaurants, the food scene in North Carolina is constantly changing and evolving.
While multiple restaurants on this list have been named as some of the best in the country and in the state, there are still plenty of other amazing restaurants in North Carolina that deserve to be recognized.
So if you are moving to North Carolina and want to find out more about the local cuisine in the area before buying a home then make sure to reach out to one of our knowledgeable Realty Specialists.
Contact us today!

Find your new home
Search real estate and homes for sale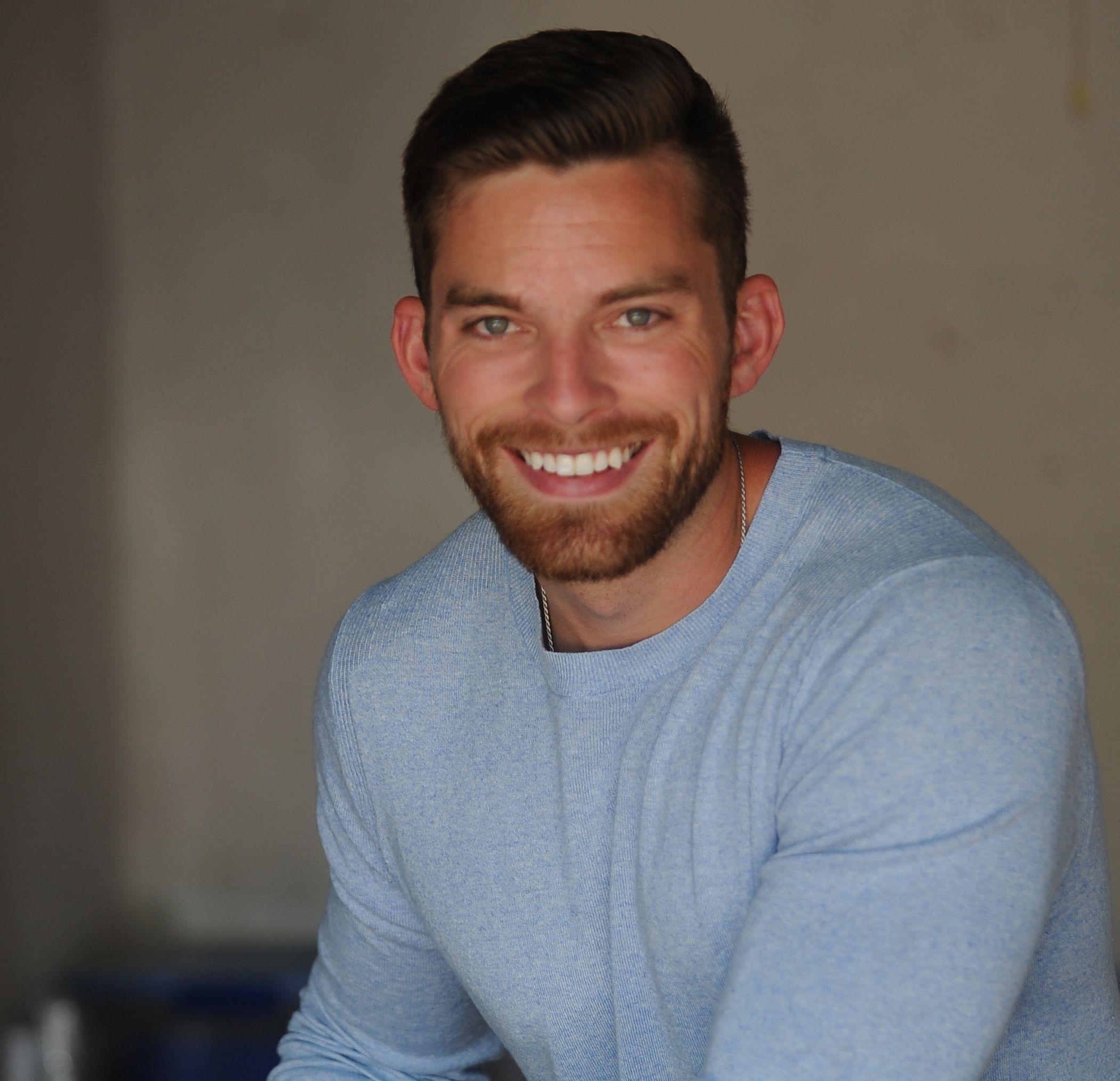 Ryan Fitzgerald
Hi there! My name is Ryan Fitzgerald, and I am a REALTOR®. My goal is to help you learn more about real estate through our Real Estate Blog! Hopefully, you enjoyed the above blog post and it found a way to provide help or value to you. When you're ready to buy or sell a home of your own let us know here. Please feel free to join the conversation by dropping us a comment below.