15 Best Restaurants in Greensboro, NC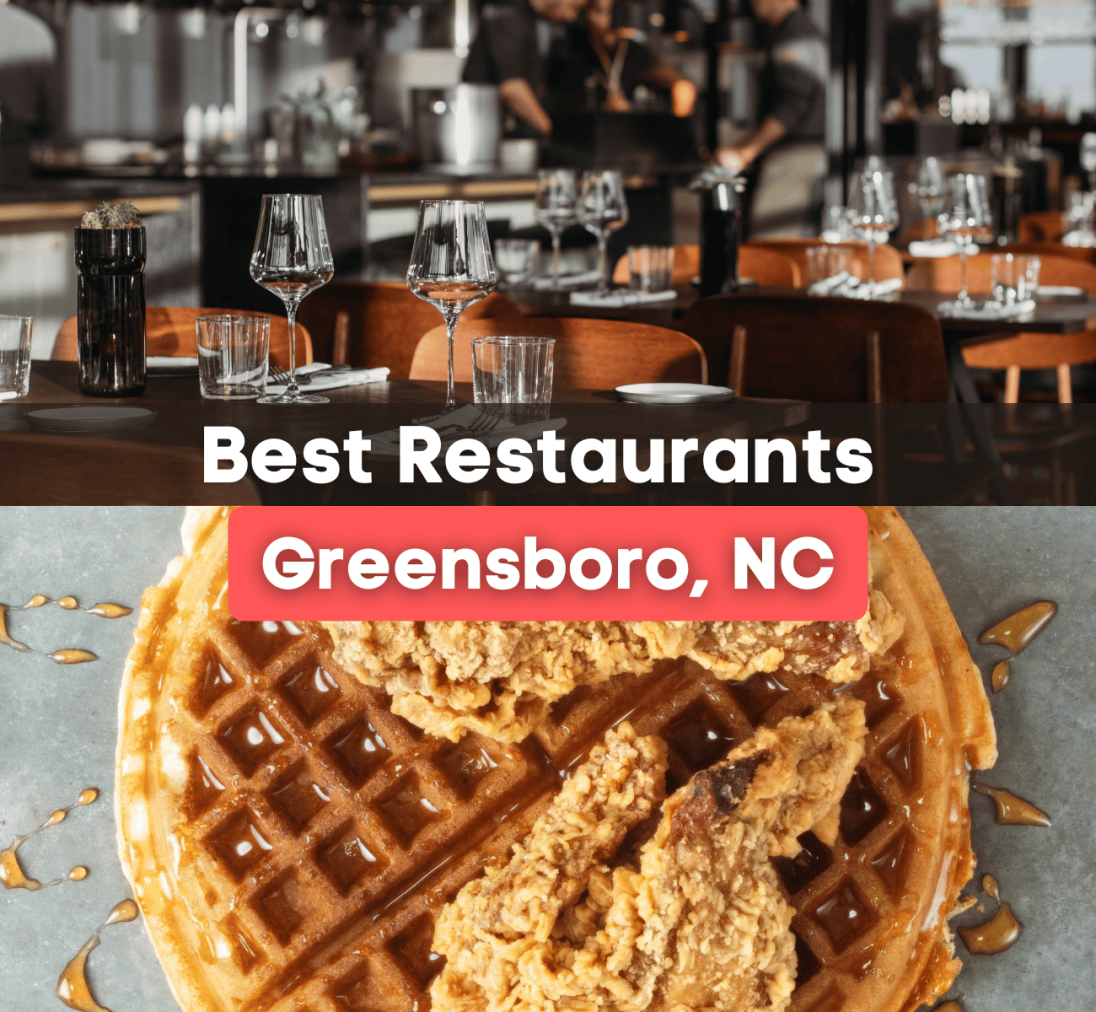 Best Places to Eat in Greensboro
What food is Greensboro, NC, known for? Check out these 15 restaurants in Greensboro!
In the Piedmont region of North Carolina, midway between the state's coastline to the east and the Blue Ridge and the Great Smoky Mountains to the west, Greensboro is one of the best places to live in North Carolina.
As a growing center of culture and home to many diverse communities, Greensboro is a hub of history, art, and business, quickly becoming a destination for great food.
From fine dining establishments to food trucks and eateries serving some of the best southern cooking in the state, Greensboro's award-winning food scene is simply delicious.
With over 500 restaurants in the city, 150 of which serve international foods, Greensboro cuisine mixes unique flavors with classic Carolina fare to create dishes that appeal to even the pickiest eaters.
Whether you are moving to Greensboro or are planning your next visit, there is always something new and fantastic to eat, no matter where you are in the city.
So if you are interested in discovering the 15 Best Restaurants in Greensboro, NC, look no further than this guide.
Get ready to eat at these Greensboro restaurants!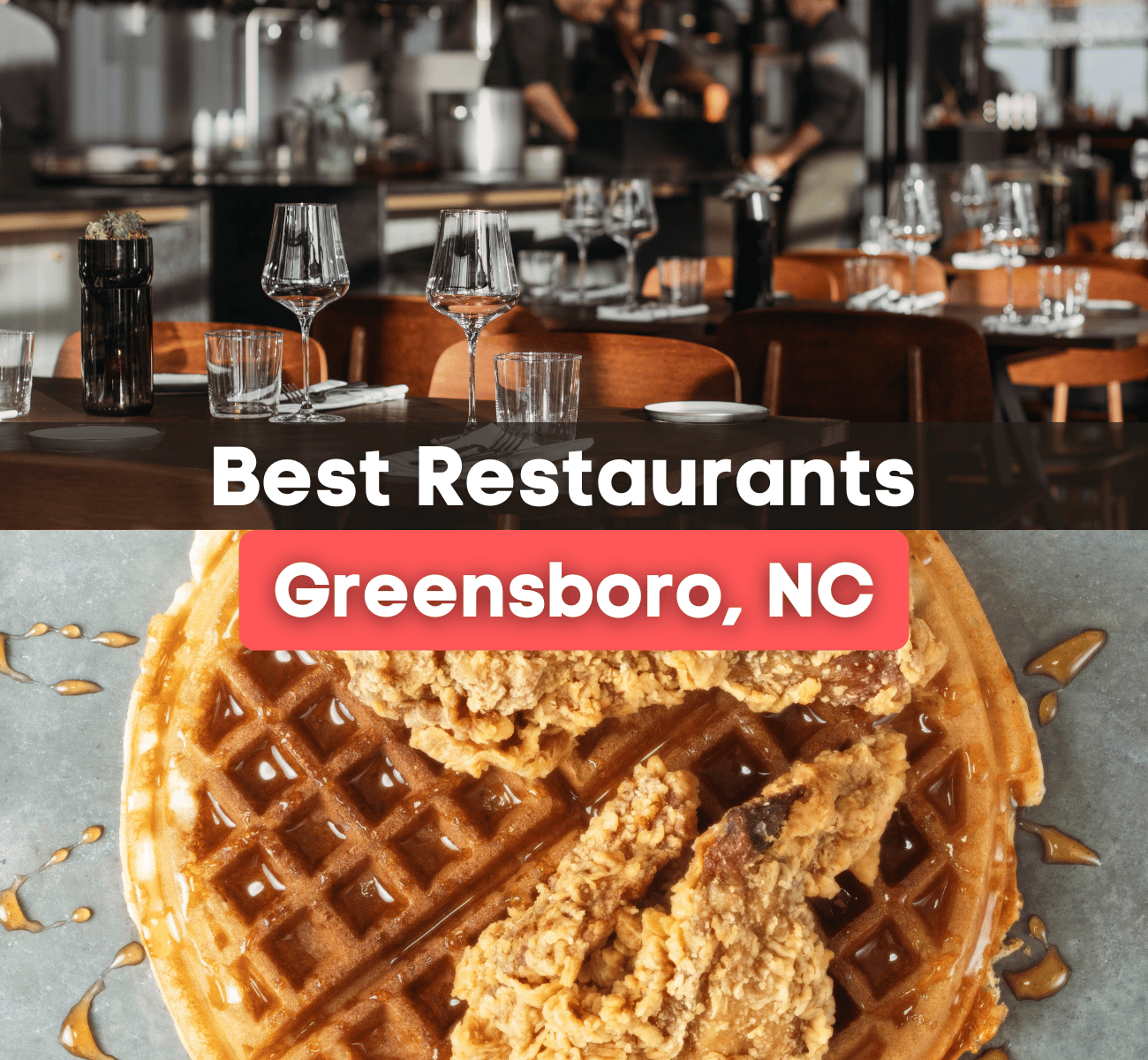 Here are 15 of the best restaurants in Greensboro, NC!
Dame's Chicken and Waffles
Located on Martin Luther King Jr. Drive, the infamous Dame's Chicken and Waffles serves amazing chicken and waffle combinations.
Initially opened in Durham, NC, in 2010 by owners Dame Moore and Randy Wadsworth, the two owners decided to open other locations in Greensboro and Cary after achieving a following for their fantastic homemade chicken and waffles.
The epitome of comfort food, Dame's Chicken and Waffles knows how to pair world-class flavors with fresh ingredients to create dishes that will have you returning for more.
Serving classic waffle combinations and vegetarian and vegan options, some of the most popular items on the menu include The Barnyard Honcho and Dame's Daily Dish.
Lucky 32 Southern Kitchen
This farm-to-table restaurant is a popular local favorite for its homemade American southern cuisine that frequently changes with the seasons.
With one location in Greensboro, NC, and another area in Cary, NC, Lucky 32 Southern Kitchen is a must-try for great food, craft cocktails, and live music.
Beloved for its locally sourced and locally grown ingredients, this restaurant always finds a way to incorporate seasonal ingredients and produce into dishes, making it a popular restaurant choice all year round.
Found near the University of North Carolina Greensboro campus and multiple office parks, Lucky 32 Southern Kitchen tends to stay busy and is a popular location for work lunches and nice dinners.
Since the menu changes throughout the year depending on the season, make sure to visit whenever the weather changes and order something new.
Stamey's Barbeque
Named "Best Barbeque in North Carolina" by USA Today, Stamey's Barbeque is a family-owned restaurant that has been in business since 1930.
Serving slow-cooked pulled pork, chicken plates, brisket, and homemade southern sides, Stamey's is known explicitly for its Lexington-style barbeque cooked over hardwood coals.
Also serving its barbecue with a secret sauce, this legendary barbecue restaurant has spent many years perfecting its recipes and developing a taste that will put other barbeque pits to shame.
Though the menu may be small, the cooking process takes 10 hours each day, making eating here a unique experience.
Make sure to order the macaroni and cheese and save room for one of their many famous desserts, including the pan cobbler and ice cream.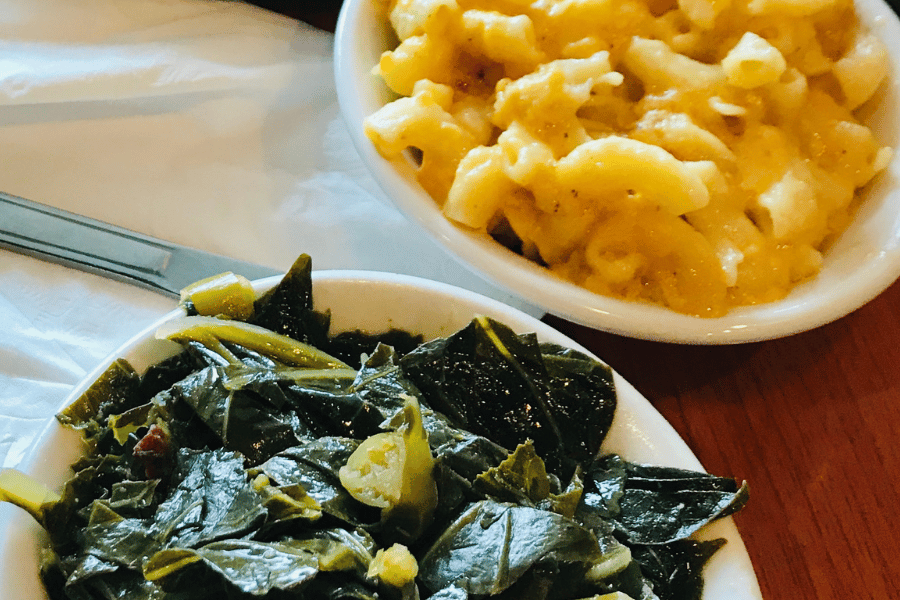 913 Whiskey Bar and Southern Kitchen
If you are looking for great southern food and over 100 whiskeys to pair with your meal, look no further than the 913 Whiskey Bar and Southern Kitchen in Greensboro.
This locally owned and operated eatery features a unique menu with plenty of mouthwatering favorites, including cornbread, fried okra, pulled pork, fried chicken, and Cajun shrimp.
With so many whiskeys and an extensive selection of wine and beer, you can create no shortage of cocktails while dining at this whiskey bar.
Whether you dine on the beautiful outdoor open-air patio or want to cozy up next to the bar, this is a fantastic place to grab a drink and eat dinner after a long day at work or gather a group of friends on the weekend.
Blue Denim
As one of the top spots in town to grab authentic Cajun food and Creole dishes, the restaurant of Blue Denim is changing the southern food game one day at a time.
Located on South Elm Street in Greensboro, this lively and hip southern restaurant features an intimate setting and multiple weekly specials that constantly encourage you to try something new.
Blue Denim is locally and family-owned. Its delicious dishes, fresh ingredients, elegant decor, and friendly staff make this restaurant so highly rated and constantly talked about by the locals.
Offering both dine-in and takeout options, some of the most popular dishes on the menu include gumbo, crawfish, and shrimp n grits. Plus, always serving delicious desserts, the banana pudding and bread pudding are must-try items.
International Cusine
Crafted The Art of the Taco
Specializing in all things tacos and street food, Crafted The Art of the Taco is not a Mexican restaurant but a taco joint.
Serving global-inspired tacos, burgers, vegetarian and vegan options, and plenty of beer and craft cocktails, it is easy to see how this restaurant is a popular Taco Tuesday destination.
Open until ten at night on Friday and Saturday but closed on Mondays, the food at this Greensboro restaurant constantly exceeds expectations.
Salvino Cucina Italiana
The upscale, family-friendly Italian restaurant of Salvino Cucina Italiana in Greensboro serves authentic Italian cuisine in a lovely setting.
With tables adorned with crisp white tablecloths and diners greeted by friendly servers, Salvino is an excellent option in town if you are craving authentic Italian dishes.
Not only is fresh bread served with diced tomatoes and garlic, but the homemade gnocchi, linguine, and chicken parmesan are all fantastic dishes found on the menu.
Offering both dine-in and curbside pickup, there is no easier way to enjoy Italian food than by ordering from Salvino Cucina Italiana.
Remember that this restaurant is closed on Sundays, Mondays, and Tuesdays and is only open during dinner time the rest of the weekdays.
Most people spend between one to two hours here, so please ensure you arrive early during peak hours to ensure that you and your party get a table.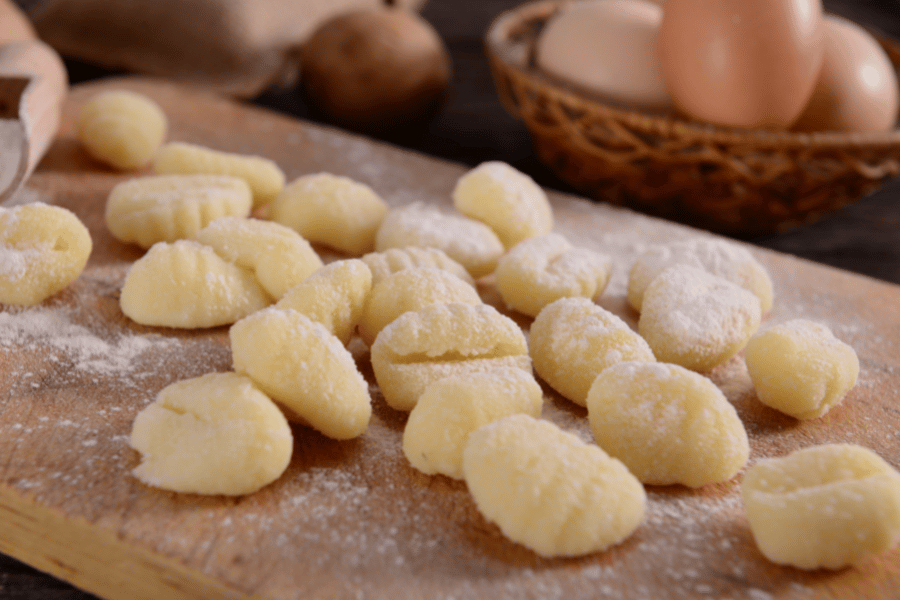 MACHETE
Nominated as one of the Top 20 Restaurants in America on Yelp, MACHETE in Greensboro is a lively and trendy restaurant serving innovative American cuisine in a contemporary space.
Located on Battleground Avenue in the city, this restaurant may be on the pricy side, but the tasty modern dishes and creative cocktails make dining at MACHETE worth the price.
Undercurrent Restaurant
Constantly boasting high reviews, Undercurrent Restaurant is an upscale New American restaurant in Greensboro that has been serving locally sourced dishes in a classy setting since 1988.
Known for its elegant interior and outstanding service, it is guaranteed that you will always have a memorable meal when eating at Undercurrent.
Undercurrent is one of the best restaurants in Greensboro for its fantastic lunch, brunch, and dinner menus, perfect for special occasions such as anniversaries or birthdays, as well as an excellent date night idea.
Hops Burger Bar
Utilizing only the finest ingredients, Hops Burger Bar is an elite burger joint in Greenboro serving craft burgers alongside craft beer.
With burgers made from the best certified Angus Beef brand, it is no surprise that Hops Burger Bar is top-rated and award-winning in the Greensboro area.
Offering homemade veggie burgers served on delectable brioche buns, eating at this burger joint is guaranteed a good time.
Plus, with a long list of different fry types and side items, the only thing you have to worry about while eating here is choosing between the poutine fries and the truffle oil and parmesan fries.
Liberty Oak
The high-end American restaurant of Liberty Oak has been a local Greensboro favorite for over 40 years.
Located in a restored 1883 building on Washington Street, this Downtown Greensboro restaurant and bar serves fantastic and unique dishes in a historical setting.
Since most ingredients are locally sourced, dishes may be priced high, but the service and quality are never cheap.
Often referred to as a staple in Greensboro, dining at Liberty Oak is a must-do for not only Greensboro residents but also first-time visitors.
Offering an indoor, outdoor, bar, and loft seating, some of the most popular items on the menu include the pimento cheese board, crab cakes, steak risotto, and grilled chicken.
If you decide to dine in, you should be able to make reservations on Tuesdays and Thursdays. Seating is first come, first serve on the weekends.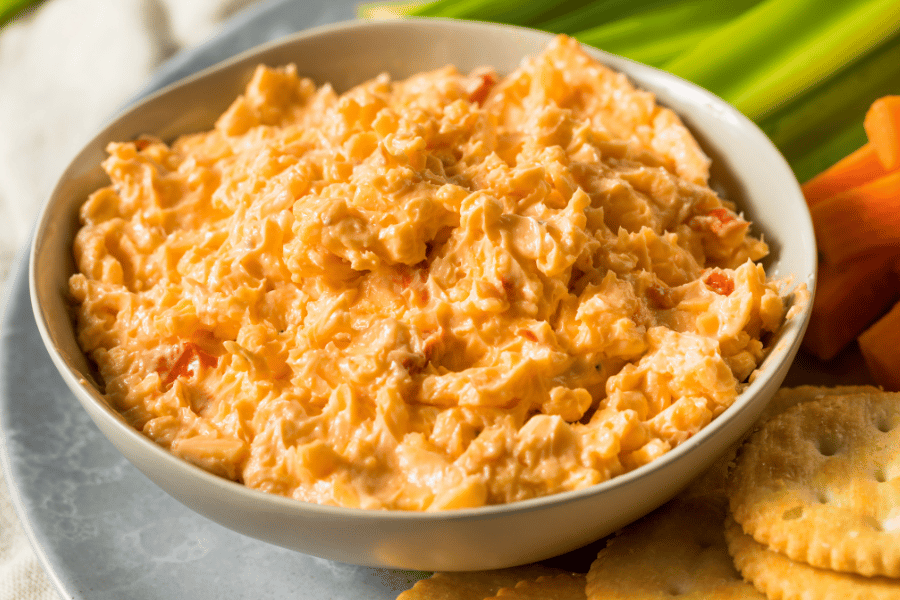 1618 West Seafood Grill
Named as one of the top seafood restaurants in North Carolina, it is no surprise that 1618 West Seafood Grill has made this list of the best restaurants in Greensboro.
First opened in 2004, this restaurant is known for its laid-back, airy setting and fresh seafood dishes.
With an emphasis on fresh ingredients and delicate flavors, 1618 West Seafood Grill frequently changes its menu to keep things new and exciting.
Though this may be a go-to spot for dinner, Sunday brunch is also raved about by residents.
Green Valley Grill
Found on Green Valley Road adjacent to the O. Henry Hotel near the Friendly Center in Greensboro lies the fan-favorite restaurant of Green Valley Grill.
This fine-dining restaurant serves fabulous food inspired by European flavors in a beautiful setting.
Serving breakfast, lunch, and dinner as well as weekend brunch, Green Valley Grill is open seven days a week and is beloved for its fresh seasonal spin on old-world European cuisine and Mediterranean dishes.
With an extensive cocktail menu and a separate lounge area, as well as offering afternoon tea throughout the week, Green Valley Grill is a unique fine dining experience in Greensboro that encourages reservations.
The Marisol
The Marisol is an upscale eatery and piano bar in the Shoppes at Sedgefield in Greensboro.
Recognized as a famous landmark for fine dining in North Carolina, The Marisol has made a name for itself as a top-tier restaurant since its opening in 1997.
Owned and operated by Robin Upson, this restaurant is famous for its excellent food, generous portions, great service, and unique ambiance.
Print Works Bistro
Featuring an extensive wine list and a creative menu, Print Works Bistro is a fine-dining restaurant in the heart of Greensboro that serves only the freshest ingredients purchased locally.
Specializing in French bistro dishes for breakfast, brunch, and dinner, choosing to dine at the Print Works Bistro is an outstanding experience for all ages.
With over 75 wines available to order, enjoy your meal al fresco on the patio or inside near the modern bar as you listen to real French music play over the restaurant speakers.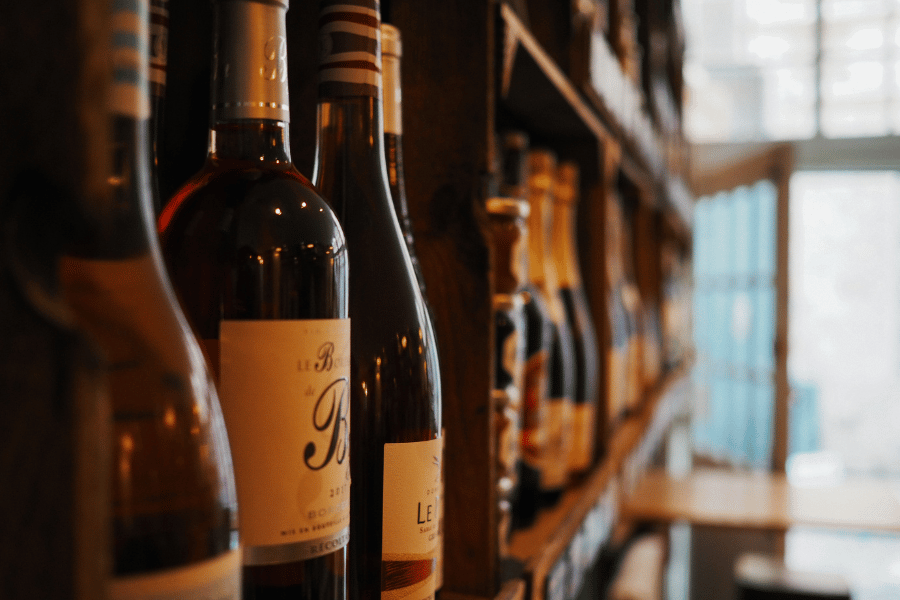 Best Restaurants in Greensboro, NC - The Bottom Line
Whether you are in the mood for a tasty southern barbeque or authentic European fare or looking for the next best brunch spot, Greensboro has no shortage of excellent restaurants that many enjoy.
Whether you are visiting Greensboro for the first time, are on the hunt for cool things to do in Greensboro, or want to find great restaurants near some of the best neighborhoods in Greensboro, finding a great place to eat in the city is not a difficult task.
So our question to you is, where will you eat first?
Contact us today to get in touch with one of our fantastic Realty Specialists to discuss your move to Greensboro, NC!

Find your new home
Search real estate and homes for sale