7 Best Neighborhoods in Virginia Beach, VA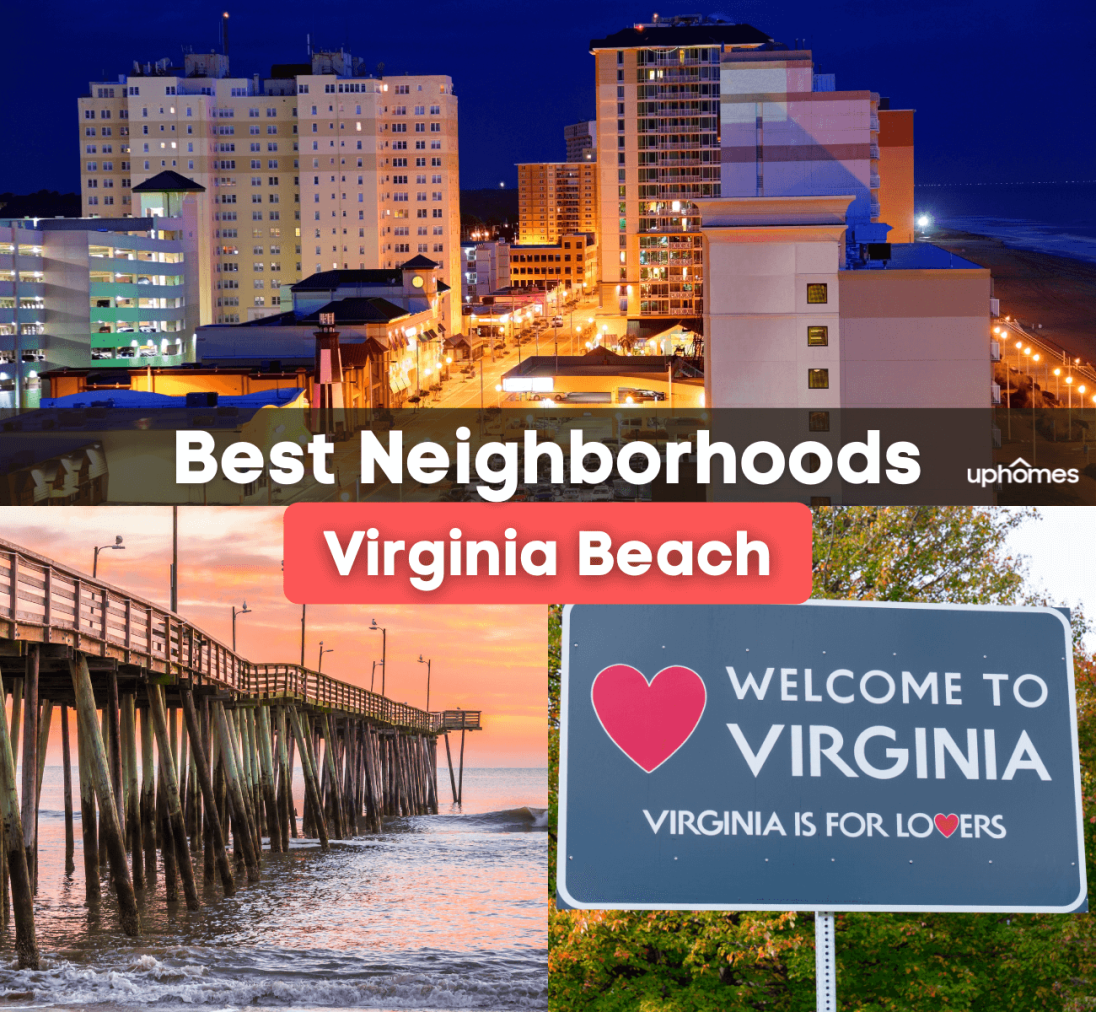 Best Places to Live in Virginia Beach
Searching for the best neighborhoods in Virginia Beach, VA? You've come to the right place! Here are the 7 best places to live in Virginia Beach!
Known for its beautiful beaches, amazing seafood, and exciting lifestyle, Virginia beach is considered one of the five best places to live in Virginia. Virginia Beach is definitely worth moving to and quickly becoming one of the top destinations to vacation, work, live, and retire. With its skilled workforce, excellent location, low tax rates, and dynamic economy, it's also becoming one of the best places to do business as well. The city is rich with history and full of activities year-round. The cost of living is below the national average and housing is in great demand because it is an affordable place to live, especially compared to other cities located by a beach.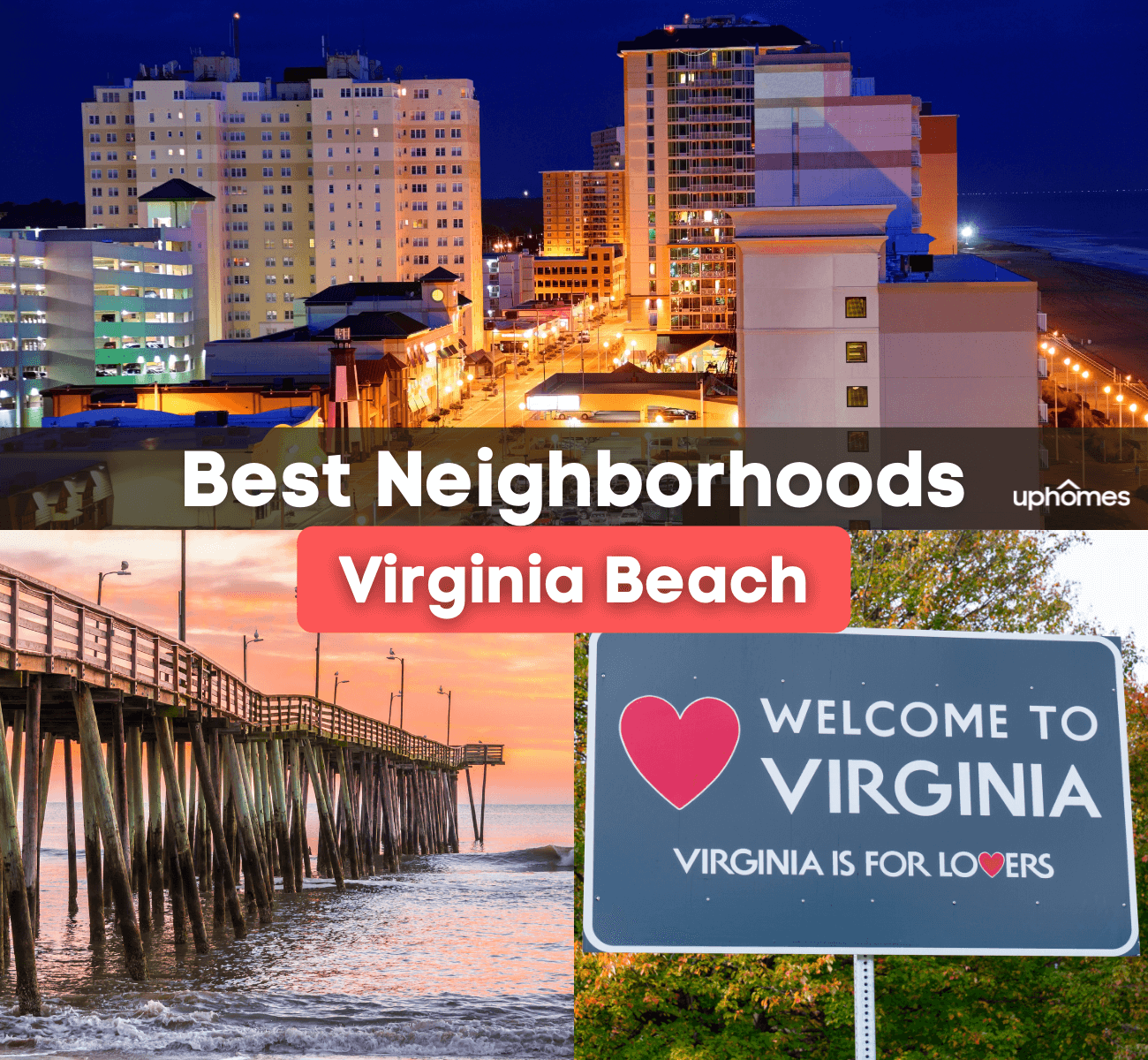 Moving to Virginia or any new place for that matter can be stressful. Picking the best neighborhood for you and your family is an important step! Virginia Beach has plenty of great areas to choose from depending on what you're looking for. But don't worry, we've done the research for you. With the help of this neighborhood guide, learn about the best, most popular neighborhoods in the city. Read on to see the 7 Best Neighborhoods in Virginia Beach, VA!
Alanton/Baycliff
If you're moving to Virginia Beach, you have to check out Alanton. It's located in the Great Neck Corridor which has some of the best neighborhoods in Virginia Beach. This neighborhood has homes for a wide variety of incomes. Home values range from about $400,000 into the millions. The median home price is about $500,000. Most of the homes were built in the late 1960s. This neighborhood also has good schools nearby and one of the elementary schools is right inside the neighborhood! Alanton Elementary is just a quick walk or bus ride from your home. Lynnhaven Middle school and First Colonial High School are also very close by. If you want to go the private route, Cape Henry Collegiate is a nearby option. People who live in Alanton say it's safe and secure, in close proximity to shopping and recreation, and has a great sense of community.
Local Favorites:
Alanton Baycliff Recreation Center: One of the biggest attractions of the neighborhood, the recreation center has a big pool with a swim team. Memberships are open to everyone anda recreation center is a gathering place for both kids and adults.
Canopy of trees: Located on North Woodhouse, walking under the canopy of trees is peaceful and unlike anything else in Virginia Beach.
Travis Parkway Pier: The neighborhood boat ramp. You can get your name on the waiting list to dock your boat here.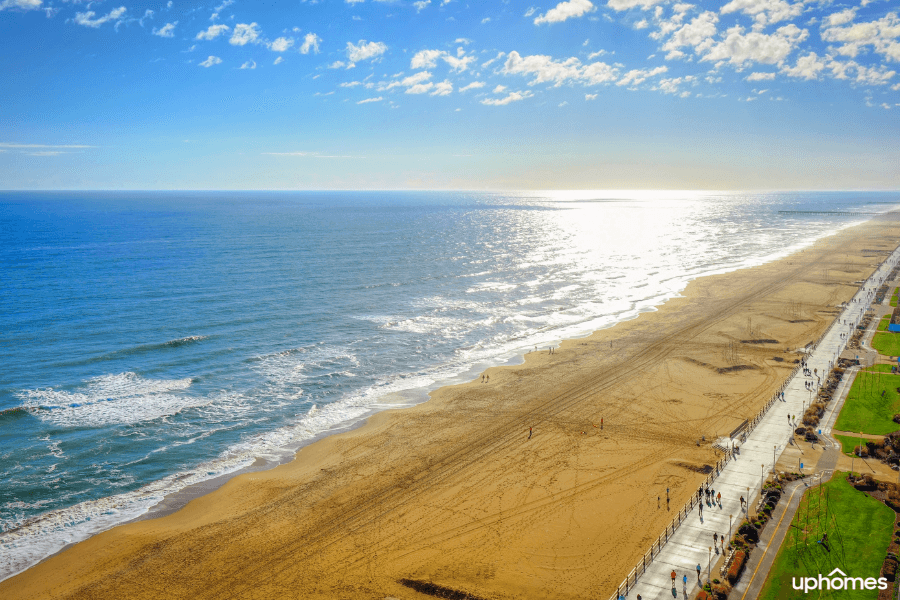 Asheville Park
If you're looking for newer construction, this is the neighborhood to see! It's located in the southern section of Virginia Beach with a newly built pool and clubhouse. It's one of the few neighborhoods in Southern Virginia beach that has a pool. This area has recently upgraded with more shopping and restaurants nearby. It's also located near some of Virginia Beach's top schools. Asheville park is also one of the largest neighborhoods. The homes can be pricey but you get what you pay for with open floor plans and beautiful construction. There are also miles of walking trails in and around the neighborhood.
Local Favorites:
Sandbridge Beach: Just a short drive away from the neighborhood, you can enjoy the beautiful beach all summer long. The beach offers gorgeous sand dunes and immaculate waters with hiking, kayaking, and fishing.
Landstown Commons Shopping Center: Just five minutes south of the neighborhood, this shopping center has all thedetail you might need. It has 65 stores and restaurants including Best Buy, Ross, Walgreens, Chipotle, Longhorn Steakhouse, PetSmart, Starbucks, Kohl's, and much more.
Virginia Aquarium & Marine Science Center: If you're a marine lover or just enjoy exploring, you'll love this museum. The exhibits are contained in over 800,000 gallons of fresh and saltwater displays.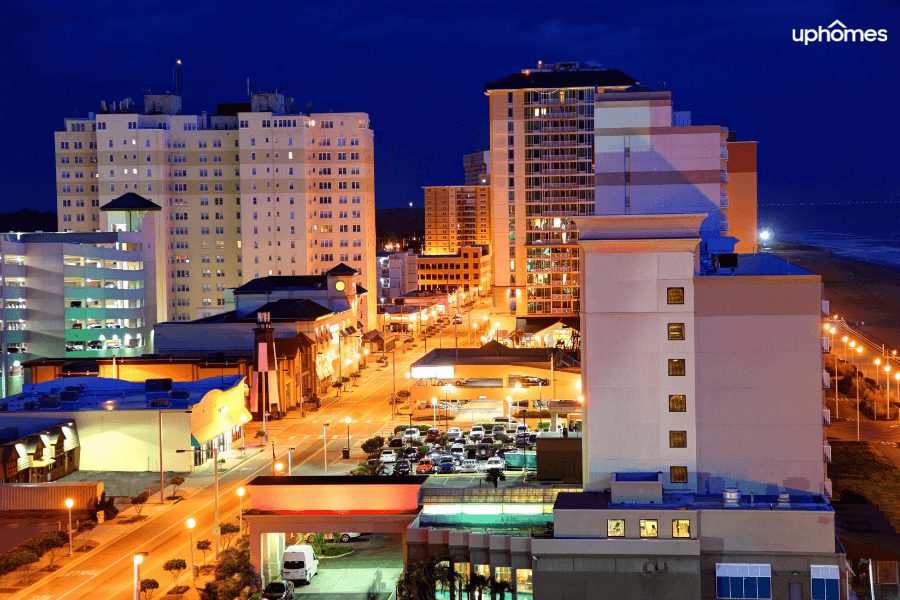 Bay Colony
If living near the ocean is your dream, this is the neighborhood for you. Located just a bike ride from the oceanfront, Bay Colony is one of the few neighborhoods close to the beach that still has a residential feel. The homes in this neighborhood are a combination of the original cape cod style beach bungalows and new contemporary single-family homes. The houses are very spread apart and most lots are at least ½ acre in size, some are over an acre. The lots are quite large and wooded and the homes are unique in size and shape. Some of the houses date back to the mid-1900s. Since it is so close to the beach, the houses here don't come cheap. The homes in this neighborhood start at about $500,000 but most are above $600,000. The neighborhood houses about 600 homes through winding streets and secluded driveways.
Local Favorites:
Princess Anne Country Club: The golf course within the neighborhood is a big social gathering place for residents. Even if you don't play golf! The country club also includes a pool, tennis courts, and dining.
Linkhorn Bay: The back of the Bay Colony is on Linkhorn Bay which connects to Broad Bay and the Chesapeake Bay. There is plenty of deep water access in this neighborhood.
The Cavalier: The elegant historic icon and hotel that made Virginia Beach famous. The neighborhood is located just behind the Cavalier. It has an awesome marina and is another great option for a country club.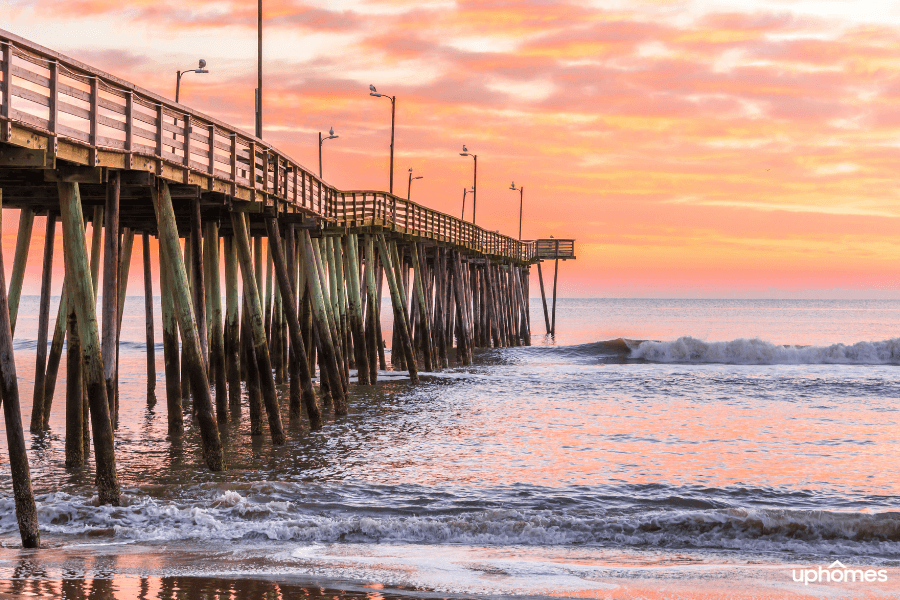 Christopher Farms
Located in southern Virginia Beach, this neighborhood was developed in the 1990s. It's right between Holland Road and Princess Anne Road. The homes are new enough that they have open floor plans but also old enough that the neighborhood is full of trees. Homes in this neighborhood have been remodeled and restored and come with granite countertops, stainless steel appliances, and hardwood floors. Residents in Christopher Farms say the neighborhood is safe and parents have no worries allowing their kids to play outside with other neighborhood children. Most of the homes were built between 1988 and 1998 and are from 2000 to 3000 square feet. The neighborhood also has new bike trails on Princess Anne Road that allow you to bike to the farmers market, Landstown commons, the sportsplex, courthouse, and local grocery stores.
Local Favorites:
Landstown Commons: Just a quick bike ride from the neighborhood, this shopping mall has 65 stores, restaurants, and other amenities.
Christopher Farms Elementary School: Located right in the middle of the neighborhood, this is a great option for your child. Walking to school is safe and easy and the neighborhood is always full with kids coming home from school.
Christopher Farms Lakes: These man-made lakes are beautiful and located in the middle of the neighborhood. They provide a lot of privacy for some residents who live nearby and there are areas beside the lake to walk, jog or simply enjoy the outdoors.
North End
Perfect for beach-lovers with a bigger budget, North End is in the area of Atlantic Avenue north of 38th Street to the bottom of Shore Drive. It's about three miles long and two blocks wide. All of the homes are just a short walk to the beach and some are located directly on the sand. This area is residential and not super touristy but also about 10 minutes from Trader Joes, Whole Foods, and Fresh Market. Prices range from about $400,000 for a small condo to several millions of dollars for a home on the beach. Most of the houses sold are about $500,000 to about $1.5 million. However, some of the cheaper properties often need a lot of work and TLC. Atlantic Avenue gets a fair bit of traffic but every block in this neighborhood is a dead-end street which helps keep traffic to a minimum near your home. There are newly constructed homes and duplexes even though the neighborhood was built decades ago. Many of the older properties have been torn down and rebuilt and a lot of the properties also have elevators inside.
Local Favorites:
North End Beaches: Tourists will rent homes in the area over the summer but the beach feels much emptier here than further South where tourists flock to.
Marriott Beach Club: Included in your homeowner dues, residents get a membership to the beach club at the Marriott hotel. It's located right across the street.
Orion's Roof: One of the only high-rise rooftop restaurants in the area. Check out the beautiful views from this Asian-fusion restaurant. On a clear night, you can see the Chesapeake Bay Bridge tunnel meet the Delmarva peninsula.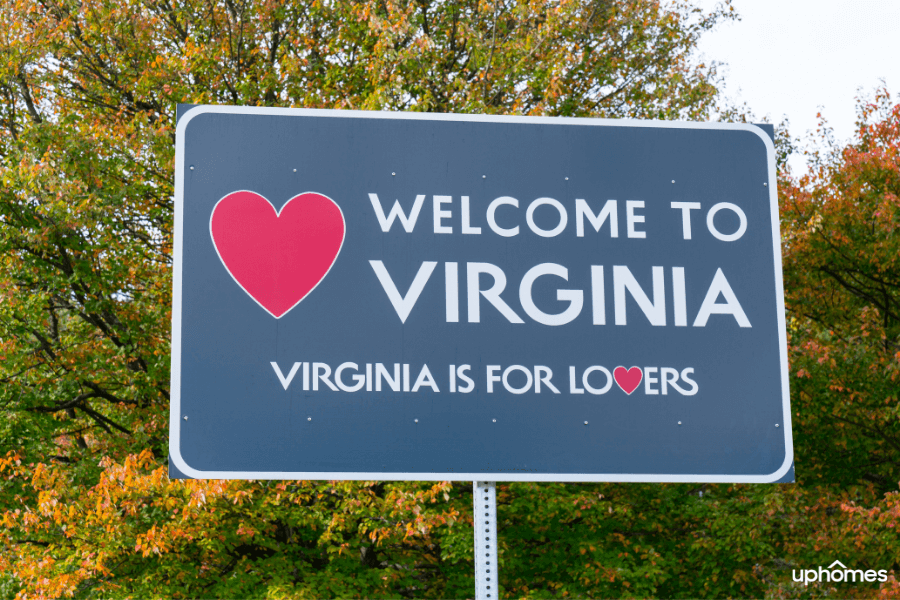 Little Neck
Located in a central, convenient location within the city, Little Neck is perfect for millennials and young families. With only one road in and one road out, it's a very private neighborhood. The most affordable homes are at the base near Virginia Beach Boulevard and further North, Kings Grant and Middle Plantation are also excellent options in this area. Kingstown Elementary is the local school in this area and families love it. Virginia Beach Boulevard runs directly through Little Neck with an alternative to I-264 that can get you almost anywhere else in Virginia Beach or Norfolk.
Local Favorites:
Westin Tower: The tallest building in the state of Virginia. This 38-story high-rise hotel and living residence feature 11 event venues, a restaurant, an indoor pool, free parking, and room service.
Town Center: A retail space located in Little Neck offers upscale spots like Ruth's Chris and Sonoma as well as popular chain restaurants like The Cheesecake Factory and P.F. Chang's. There's even a mall right across the street from it!
Joint Expeditionary Base Little Creek-Fort Story: Made up of former U.S Army post-fort Story and Naval Amphibious Base Little Creek. The military influence in this neighborhood means there are plenty of options for most budgets.
Pungo
If you want a break from the city, this is the place to be! Located in the southeast corner of Virginia Beach, Pungo comprises 8,000 acres of farmland so there is plenty of space for your family. You can find farm stands on basically every corner so this area is perfect for those who love the country lifestyle. Pungo is also very close to the Red Mill, Strawbridge, and Damn Neck/Oceana areas where you can find shops, restaurants, and much more. It's also located just minutes away from Sandbridge Beach!
Local Favorites:
Strawberry Festival: Pungo is home to this annual festival which takes place on Memorial Day Weekend. It celebrates the agricultural heritage of Pungo and one of its prized possessions: its delicious strawberries!
The Bee & The Biscuit: Famous for its yummy brunch, this charming cottage restaurant features local produce from Pungo.
Back Bay National Wildlife Refuge: One of the best places to go for a walk, hike, or bike ride. This 8,000-acre refuge borders the Atlantic Ocean. It features large sand dunes, forests, freshwater marshes, ponds, ocean beaches, and plenty of wildlife. You can get to these habitats by marsh trails, bikes, a boardwalk overlook, and the beach!
The Best Neighborhoods in Virginia Beach, VA - The Bottom Line
Virginia Beach offers a plethora of different neighborhood options with several that are sure to suit your fancy. As you can see there are diverse neighborhood options for beach-lovers, city-slickers, or country folk. The best neighborhood for you may not be the best neighborhood for someone else so we are here to help clarify what fits your wants and needs. By reading this guide, our team hopes that you are able to find your dream home and location in the best areas of Virginia Beach. Before you move to Virginia Beach, it's worth reading our list of the 15 things you need to know before moving to Virginia Beach (LINK). It may be helpful to you before making the decision of where to go. Before you move, make sure to reach out to one of our helpful Realty Specialists to guide you through the moving and home-buying process. Contact us today to find your dream location in Virginia Beach!

Find your new home
Search real estate and homes for sale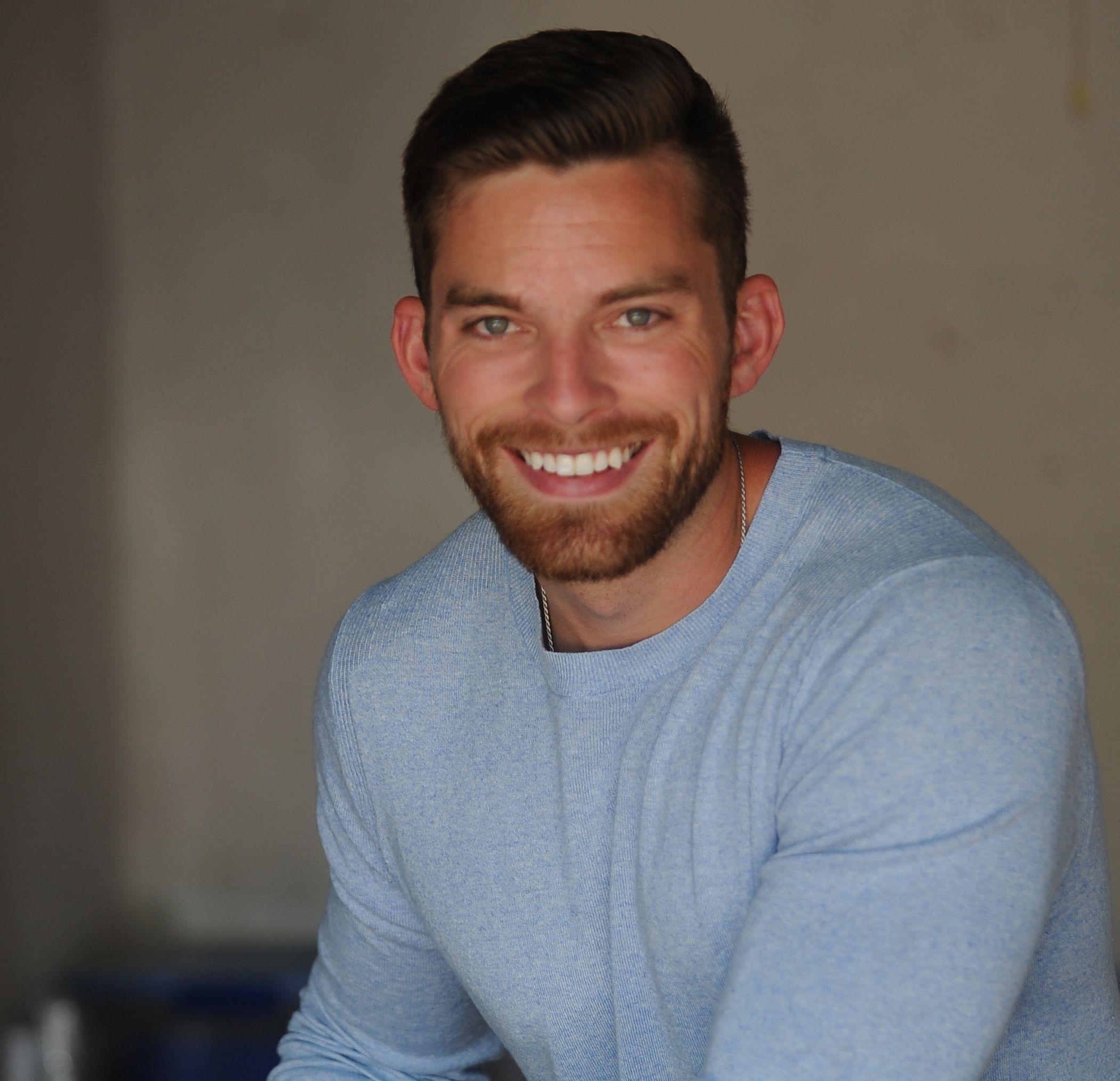 Ryan Fitzgerald
Hi there! My name is Ryan Fitzgerald, and I am a REALTOR®. My goal is to help you learn more about real estate through our Real Estate Blog! Hopefully, you enjoyed the above blog post and it found a way to provide help or value to you. When you're ready to buy or sell a home of your own let us know here. Please feel free to join the conversation by dropping us a comment below.